Is it your goal to learn the art of crafting a memorable slogan for your company? Learn more by reading on!
Do you remember being asked to give a one-minute pitch about yourself at a job interview?
I can attest that doing so well with few words is more difficult than it may first appear. You may be wondering how any of this relates to crafting a memorable slogan for your company's brand.
That said, the strength, as they say, is in the apparent lack of complexity.
To put it another way, it's not simple to promote your brand with only a few phrases. However, the benefits, in the long run, may be substantial. Some advertising taglines and slogans are so memorable and effective that they instantly bring to mind the brands they represent.
Consider the slogan "Just do it" used by Nike. In this case, it is not necessary to view the brand's emblem or hear the company's name in order to identify the manufacturer.
Did you know that the year 1988 marks the debut of this catchphrase? It was so effective that 30 years after its inception, it's just as important as it was then.
In today's lesson, you'll learn the nuts and bolts of crafting a memorable tagline for your business. In addition to this theoretical background, we will also examine some of the most well-known contemporary examples of taglines. Sometimes it helps to have a jolt of motivation thrown your way.
A brand's catchphrase (slogan) is…
A brand slogan, often known as a tagline, is a short phrase that sums up your company's mission in a few words. It might be the same thing as the company's stated objective or USP.
In other instances, the goal is just to make the viewer feel something. But no of the context, it needs to be snappy and memorable, preferably with a dash of humor. Add some humor to your catchphrase to make it more memorable.
Think of KFC as an example. People all over the world are familiar with their catchy and approachable slogan "it's finger lickin' good."
Or how about "Tastes so amazing, cats ask for it by name!", another humorous but less well-known slogan by Meow Mix?
Now that we're all on the same page with our definitions, let's take a look at how to craft a catchy slogan for your business.
Identify your product's USP.
If you want to create a catchy slogan, the first thing you need to do is consider your USP. In many instances, your brand's motto will also serve as your unique selling proposition (USP), as we discussed before.
An organization's USP (unique selling proposition) is what sets it apart from rival businesses.
Just what is it that you accomplish better than anyone else? How are you distinct from others in your field? It could be an upgraded level of service, a more customizable product, or round-the-clock, multilingual support for customers.
The first step in creating a brand slogan that is amazing, memorable, and actually makes you different from your competition is to identify your unique selling proposition (USP).
Why? Because it will point you in the right way even if it isn't used explicitly in your slogan.
It's a brand tagline that really grabs my attention. In other words, the makeup from this brand blends in so well with your skin that it's hard to tell which you bought. It will make your eyelashes look so natural that no one will suspect you're wearing mascara.
However, I can't say for sure that this is correct. Still, we can't deny that catchy slogan's effectiveness.
Here are some other USP samples for your review:
Don't muddle the message by making it too long or confusing.
One more thing you can do to make your slogan genuine and memorable is to keep it short and simple.
You should pause for a second and consider this. Are there any brand slogans that are more than 10 words in length? Most likely not; these jokes are too silly for people to recall.
Let's reevaluate some of the world's most recognizable catchphrases:
Do it. – Nike
McDonald's, I'm Diggin' It
Skittles: A Taste of the Spectrum
Preparing to Go to the Barber. Trim the Budget. It's a shave for a buck at Dollar Shave Club
Acceptable Anywhere Homeaway: – Airbnb
Authentic joy. The Coca-Cola Company
Did you pick up on the common thread between all of these slogans? Indeed, they are shockingly brief. Your brand slogan need not be as succinct as "Just Do It" (what Nike's motto actually is). Your message, however, needs to be concise enough to be conveyed in only a few words.
Take Dollar Shave Club's fantastic and pun-filled brand tagline as an example. It has all the makings of a memorable phrase while being extremely concise. The message is unmistakable: if you use their products, you can save time and money maintaining a well-groomed beard.
People won't bother reading all this since you weren't clear enough to convey your point in fewer than 10 words. I mean, they shouldn't expect you to explain it to them simply if you don't understand it yourself.
This has always been the case, but it holds much more weight in the present, with its emphasis on digital innovation. Due to information overload, we now have the attention span of a goldfish. A more concise form is preferred. By doing so, the audience is more likely to retain the information permanently.
Facilitate comprehension.
Think about who you're writing for if you want to know how to create a slogan that will get people to take notice of your business. It's important that they get what you're saying.
Always remember that there will be some customers who are unfamiliar with your product. They have no idea who you are, what you're about, or why you're better than the competition.
Therefore, it is not effective to use inside jokes or catchphrases that only your brand's die-hard fans will understand. Unless you have built up such a massive brand recognition as Nike has, of course. But I think we can all agree that this is hardly ever the case with businesses.
More importantly, Nike actively pushed this slogan, and consumers have learned to identify it with a particular sentiment and a call to action. But consider the following cases:
Gilette's slogan is "the best a guy can get."
Like a reliable neighbor, State Farm is always there for you.
Can you figure out what's going on only by glancing at the slogan? Or, why does it exist? The first option is overly general and sounds trite. The second one makes no sense to me at all, especially because I am not a State Farm customer.
I was already bewildered by State Farm's brand slogan before I found out that the corporation was an insurance provider. Look at these other examples and draw your own conclusions:
Take control of your own reality with Playstation. Join us in ours and have some fun.
As their slogan puts it, BMW is "the ultimate driving machine."
Definitely more direct and to the point. If you want your brand to stick in people's minds, you need a catchy slogan like this one. Your efforts to raise brand recognition will be greatly aided if people don't need any explanation.
Do something to make it perennial.
The next item in our arsenal of slogan-writing advice is to ensure that it will remain relevant long into the future of your company. It's important to keep the future in mind while crafting a slogan or tagline. Will it hold up over time?
Will it still make sense in the next decade? 20 years? 50 years? Do you know if your unique selling proposition (USP) is something that can be maintained over time?
De Beers' "A diamond is forever" phrase is a fantastic example of a brand slogan that has endured the test of time.
It's a clever slogan because it alludes not only to the durability and "eternity" of the gem but also to the notion that it will always be in fashion. As they correctly point out, De Beers has been in the diamond business since 1888.
However, not every catchphrase remains relevant throughout time. Can you hear me now? is the iconic slogan used by Verizon.
A catchy phrase like this one may have been quite effective back when it was initially introduced. Technology also wasn't what it is today. The tagline was once relevant, but as technology improved, virtually all cell operators were able to provide crystal-clear calls.
As such, it was not helping them stand out from the crowd and was not providing any sort of competitive edge. The company rebranded themselves with the slogan "We never stop working for you" as a result.
Learn your audience.
Before you sit down to create a catchy tagline for your company, it's important to think about who you're trying to reach. Does it work in every nation? Is it better to establish your brand on a regional or global scale?
Don't limit yourself to just the local market if you're a small business with global ambitions. The slogan "America runs on Dunkin" is used to promote Dunkin' Donuts.
Given that Dunkin' Donuts is a global chain with over 12,900 stores in 42 countries, many of those locations will likely not understand or appreciate this tagline. In this scenario, the company should have considered a global rather than a regional focus.
Another thing to think about is having your phrase translated into several languages. Your slogan may not read as well in a different language. Or, to put it another way, the literal translation of some phrases might be downright unpleasant!
When I say it's important to know your audience, I don't just mean where they live geographically. A demographic analysis will help you determine if the tagline is suitable for your target market.
Consider this truly awful SEGA example:
Their brand statement, especially when paired with the videogame controller logo, is totally insensitive to the fact that their intended consumers are…kids and teenagers who enjoy playing videogames.
Don't use Sega's successful slogan as an example.
Get feedback from your audience.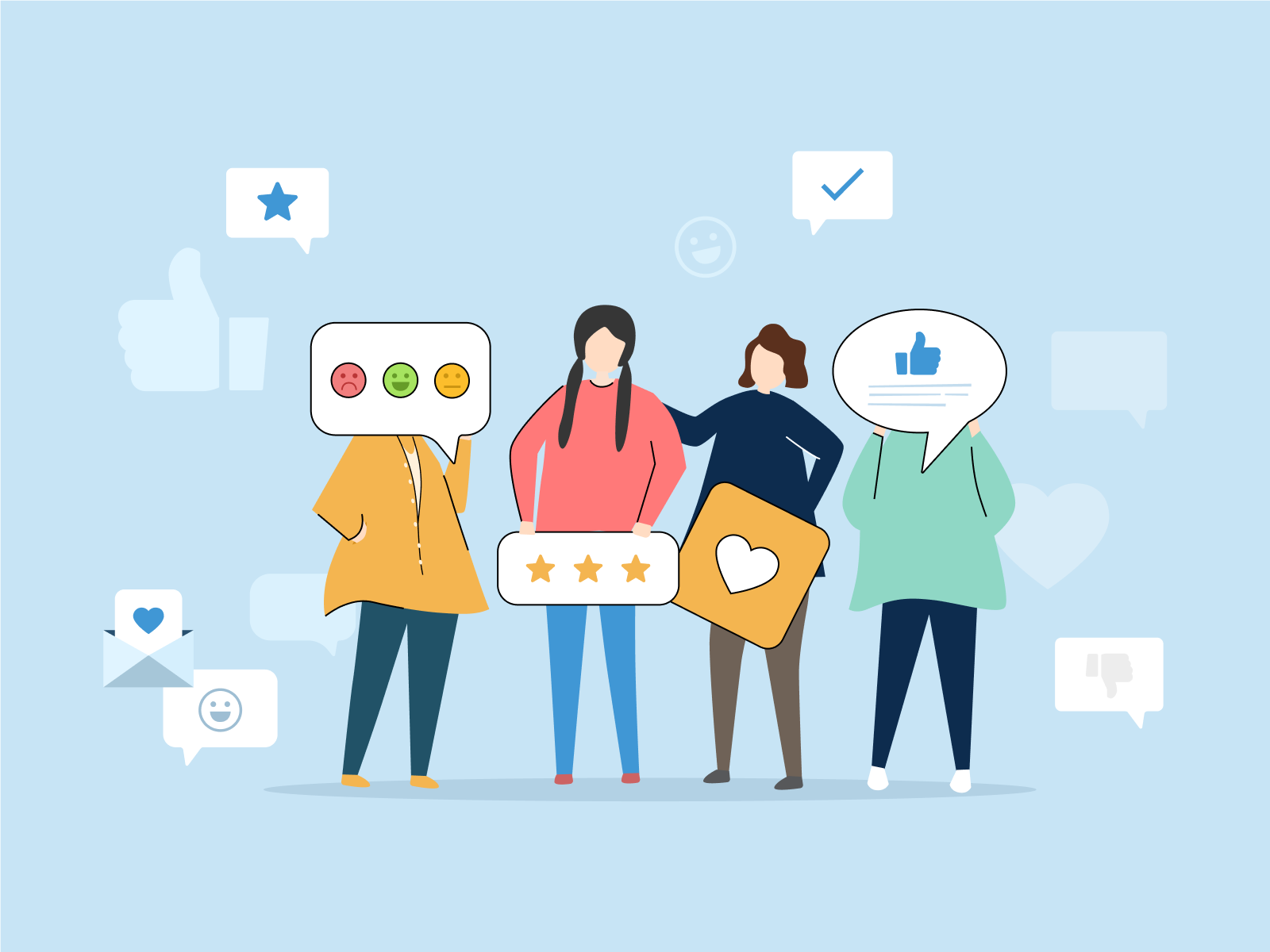 Similarly, polling your current clientele might provide you insight into what would appeal to new ones.
Utilise your social media to test out several variations of your custom phrase until you find one that resonates with your target audience.
Try to come up with a few, but don't overwhelm them with choices. If not, users may become confused and make poor choices.
It's acceptable to have up to four variations of your business tagline. Polls can be conducted on several social media platforms and websites. In this approach, your audience can cast an honest vote for the content that most speak to them.
Introspective self-critiquing can be challenging. Therefore, assistance from outside sources, particularly from your own consumers, can be really useful. You can even issue a call for slogan submissions on social media.
Maintain coherence.
When developing a memorable brand tagline, it is critical to maintaining brand consistency at all times. After all, your logo, banner, or other distinguishing design will usually accompany your phrase or tagline.
Any discrepancy will stand out as such.
Coca-Cola, with its catchy slogan "Taste the feeling," is a firm that consistently delivers on its brand promise. It's a staple of marketing efforts for the company's flagship product, and it perfectly captures the spirit and excitement that consumers feel when they enjoy Coca-Cola.
Sprinkle in some humor.
The next step in our guide to creating a memorable tagline for your company is to inject some lightheartedness. We've already established that a bit of wit in your tagline may go a long way.
It's possible that some sectors and businesses aren't a good fit. However, I highly advise you to make the most of its benefits whenever you can.
It raises the brand's recognition, familiarity, and individuality. Review the following instances:
Taco Bell's slogan is "Make the bun irrelevant."
It's a Las Vegas convention staple to proclaim, "What happens here, stays here."
Betcha, it seems, can't have just one.
After that, who knows?
Including a humorous element in your marketing slogan will not only make your firm more approachable, but it will also help you more quickly and easily develop an emotional connection with your target audience.
Engage their feelings and establish a connection.
The key to creating a memorable and captivating slogan is to put yourself in the shoes of your intended audience.
Your tagline, if it's truly amazing and original, will be able to connect with potential buyers on an emotional level.
Use words with a lot of emotional weight to persuade people to buy your stuff.
Try to use phrases that make your target audience feel good about themselves and that also communicate the ideals of your business. In this approach, consumers will remember your brand whenever they have a good time.