Singapore is touted as one the most business-friendly countries globally (ranked #8 by Forbes). The government's philosophy is simple: we all prosper if we grow the economy.
It has, as such, introduced various schemes to aid local businesses in expanding and gaining financial independence.
One of these tools is the Productivity Solutions Grant (PSG).

What's Productivity Solutions Grant (PSG)?
Productivity Solutions Grant (PSG) is an incentive program created by the Singapore government and delivered via its Infocomm Media Development Authority (IMDA) to help local companies adopt internet technology solutions and improve their business processes.
The Productivity Solutions Grant is also focused on adopting internet technology solutions in several selected industries. These include retail, finance, logistics, engineering, food, and landscaping industries.
The Government simplified the overall awards into one main Productivity Solutions Grant (PSG).
You can now apply for support under one grant scheme. These solutions have been previously pre-copied by the Government mentioned above agencies.
However, in case your business SME does not readily fit any of the industries, Productivity Solutions Grant (PSG) offers some adoptable solutions such as digital customer relationship management and human resource management that cuts across all sectors.
The Productivity Solutions Grant (PSG) provides one of the significant financial breakthroughs to most companies. According to global commercial banking, adopting technological changes in your business is essential as it brings cost benefits that enable the state to attain sustainable growth in the long run.
The programme offers about seventy percent funding support to Singapore companies. This will give them a chance to get into long-term digital technology investments.
The tech Depot can provide a list of readily flexible solutions. Companies that want to undertake the schemes can apply for the Productivity Solutions Grant for a more substantial grant scheme. Among the support of pre-approved solutions, to be streamlined into a productivity solution grant include the SMEs Go digital programme.
The program covers only a few specific industries, including:
Retail
Logistics
Food
Engineering
Finance
Landscaping industries, etc
The PSG grant combines three existing grants:
National Parks Board's Landscape Grant
Spring Singapore Innovation Voucher
Media Development Authority's SMEs Digital Program
It provides local companies with significant financial aid for purchasing digital solutions and equipment to improve their business processes.
Businesses can generally apply for i) Pre-scoped IT solutions, ii) pre-scoped equipment, or iii) pre-scoped consultancy services.
The PSG then offers sector-specific IT solutions within these three areas, including retail, logistics, food, and construction.
The program also covers IT solutions such as data analytics, inventory tracking, and financial management.
This program offers ample opportunity for businesses looking to adopt digital solutions and equipment that can help them reduce costs, improve productivity, increase turnover, and gain new customers.
When Was the Productivity Solutions Grant Launched?
The grant was launched in April 2018. The primary goal was to assist SMEs in the digital transformation journey by offering them the necessary financial support.
On 1st April 2021, the support level was raised from 70% to 80% to encourage SMEs to continue their productivity upgrading and digitalisation efforts. From 1st April 2022 that was lowered to 70%.
Also, due to the pandemic, the government expanded the scope of solutions covered by the grant.
The expanded solutions include:
Virtual meeting tools
Queue management system
Temperature screening tools
Online collaboration tools
Digital marketing tools (as of October 2021
How Does the PSG Work?
The PSG offers a single platform that brings together three existing digital technology grants: Landscape Grant, Innovation Voucher, and SMEs Digital Program.
The PSG program works like this:
You apply for the PSG and receive a quotation from an approved PSG vendor (MediaOne is one such vendor).
If you decide to move forward with the purchase, you'll receive a grant of up to 70% on your investment
Meaning, you only have to pay 20% of the total cost, with the PSG picking up the rest.
What Kind Of Help Is The Singapore Government Giving With The Productivity Solutions Grant (PSG)
The Government of Singapore is ready to allocate about $110 million in financial assistance to the company that will get into the modernisation strategy of their business through the Productivity Solutions Grant.
The Government has integrated Productivity Solutions Grant (PSG) to work together with industry transformation maps (ITMs) in a motion seeking to promote partnership between the industries, the local business, and the Government.
Why is ITMs integration necessary? Industry transformation maps act as the guideline in the determination of Government digital transformation support.
The Singapore Government can group industries as a group of six through ITMs. This collaboration is critical in making Singapore home of productive and innovative SMEs.
The revolution of IT solutions is fast growing through the incorporation of social media marketing, online marketing, and search engine optimisation. In that case, most of the businesses downfall is as a result of poor digital marketing strategy.
Company development 'requires a vast lead generation investment to keep it competitive in online marketing.
Online marketing has become a huge investment for small and big investors and has had tremendous growth especially in Singapore.
About fifty-five percent of Singaporeans accessing the internet use their devices to search or purchase products. This proves the need for the companies to apply for the production solution grants to try and sell their business brand to the demographic market.
Today, business digital transformation and automation is crucial in all business firms. Your business cannot afford to work manually in calculating and keeping its marketing records.
The Government is funding for innovation of these local businesses through Productivity Solutions Grant (PSG).
The grants will provide a computerised accounting that is more accurate and gives the online marketer more room in concentrating on other business matter.
Additionally, use of automated transactions places your business at the exposure of a larger area of online users. You can gain access to more potential buyers and also gives you an ideal platform for company marketing campaigns.
Your company is your brand. The social media, e.g., Facebook will never be your company and while it may be a popular and best advertising platform, that might change in the future.
The social media will build your business brand, or you may not have the same popularity in the coming days. You, therefore, need to have a marketing strategy that you will progressively build your business brand in unlimited duration.
To have a business without a real webpage regarding an available, lead generating website with a blog feature is a cynical mistake.
The Productivity Solutions Grant (PSG) enables you to make changes to your business platforms frequently. The static sites that give you overnight traffic after posting are already outdated.
How does the Productivity Solutions Grant (PSG) help SMEs remain competitive?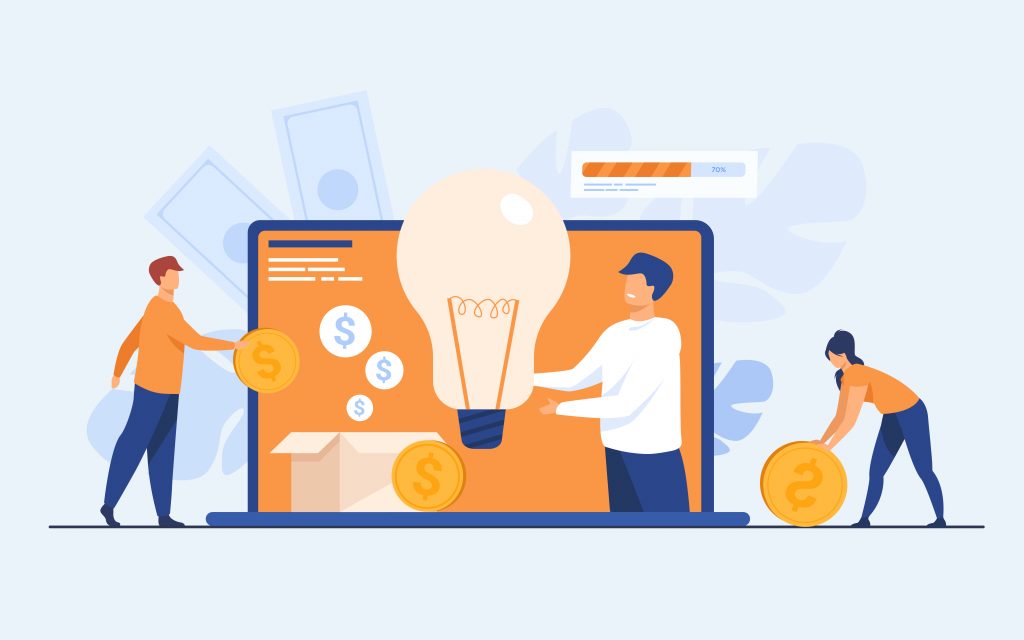 Businesses need productive employees in ensuring that their services or products offered are effective and efficient. Search engine optimisation is arguably a perfect strategy for business development.
A creative project brief is required for effective execution by your advertising agency.
You should have well aligned strategic objectives and niche tactics for you to apply for the Productivity Solutions Grant (PSG).
A creative brief involves documenting the project scope, goals, and all deliverables.
A creative brief gives details on the target audience, their current beliefs, what you want them to believe, and why they should believe in it. You should ensure your online agency contributes to the strategic planning and give it time for iteration. This will allow the full input of all the agency workers in the organization.
The Productivity Solutions Grant (PSG) may be a Government tool is aiming for economic growth. The Government provides a finding of up to seventy percent to the SMEs.
Other companies have raised offering to fund businesses with a quite reasonable amount in countering the PSG. This increases competition between local businesses resulting in industrial growth. A good example is Innovation and Capability Voucher (ICV).
Many Singapore digital agencies offer search engine optimisation services. They provide experts that work to fix your website errors.
These companies are experienced in digital marketing and are aware of the extensive and intensive deployment of appropriate keywords and ads on the website in a move to attract more leads.
Huge online traffic will be generated through SEM and SEO.
The affected solution providers will direct their SME clients to apply for the Productivity Solutions Grant (PSG) support on the business grant portal.
Are You Eligible for Productivity Solutions Grant?
Any business entity that meets the following eligibility criteria is free to apply for the PSG:
Must be registered and operating in Singapore
The IT solutions/equipment/consultancy service must be purchased from a Singapore company, not a foreign one.
The company must have at least 30% local shareholding
The company must have at least three local employees and the point of application and deployment of the IT solution
Additionally, the information technology solutions or equipment's, lease and purchase will be in Singapore.
The SME applying for the grant should possess a minimum local shareholding of thirty percent.
Another condition for the SEMs applying for the grant is that their annual turnover should not be exceeding $ 100 million. More so, the company's employees should not exceed two hundred employees.
What Documents Are Required for the PSG Grant?
The documents required to apply for Productivity Solutions Grants are as follows:
A copy of your latest financial statement
A quotation from a pre-approved PSG vendoE
The Productivity Solutions Grant (PSG)
In April of 2020, during the emergence of COVID-19, Singapore was put under lockdown, forcing many businesses to temporarily close.
As a result, of the economic meltdown, the Singapore digital economy saw a boom.
As Singaporeans become increasingly comfortable with social distancing, they turned to online shopping more frequently than ever before.
Instead of just encouraging more online payments, retailers stepped up their game by using cutting-edge technologies to better communicate with customers and provide a better shopping experience.
Small and medium-sized firms (SMEs), on the other hand, may have difficulties throughout this shift.
Many of these enterprises have been severely impacted during the beginning of Covid-19, which makes it difficult for them to invest huge funds in such digital marketing solutions.
For several years, Singapore was one of the most technically savvy countries in the world.
As a way to ensure Singapore's place as a global leader in technology and innovation, the government came out with a solution to provide assistance to SMEs.
PSG Digital Marketing Grant was launched by the government to help SMEs grow their digital presence by defraying up to 70 percent of the cost of digital marketing solutions.
This funding is intended to stimulate the use of IT systems, equipment, and consultation services for digitalization.
What is the Productivity Solutions Grant (PSG) Grant?
The PSG programme is a cooperative effort between the IMDA and Enterprise Singapore. SMEs can get up to 70% of their IT projects funded.
Enterprise Singapore, the National Environmental Agency (NEA), and the Singapore Tourism Board (STB) have all pre-selected these solutions.
Sector-specific solutions are covered to aid companies in many industries, such as food, engineering, logistics, construction and landscaping, retail and e-commerce. The digital solutions available for your organisation are segmented by industry, so you have several options to select from.
It is the government's hope that by partially subsidising the cost of these businesses' digital solutions, businesses will be more assured in their ability to gain more sales and bring in new customers digitally.
This initiative provides entrepreneurs with a much-needed safety net during this time of extreme uncertainty by significantly subsidising their marketing expenses.
In order to help companies in various industries acquire the technology and supplies they require to grow and expand, the grant was established.
The target is for, every organisation to have at least one form of digital software or application within a few years as digital solutions become more mainstream.
With 89.73 percent of Singaporeans having access to the Internet, marketers may interact, connect, and communicate with their customers online in Singapore.
Other Productivity Solutions Grant (PSG) FAQs You Need To Know
What Documents Should Your Company have when applying for the Productivity Solutions Grant (PSG)?
One way to know if you're eligible to register for anything official in Singapore is when you have all the legal supporting documents.
Productivity Solutions Grant (PSG) application is no exception – here's a list of all the supporting documents your company is required to submit while applying for the Productivity Solutions Grant (PSG):
A signed quotation/contract acceptance letter or a purchased order.
An invoice
A bank statement indicating that payment was made
The license number of a software tool that you've used for more than one month
A screenshot displaying your company's name or that of your IT solution
A copy of a cheque payment or receipt
Are the IT solutions claimable before the application date under the Productivity Solutions Grant (PSG)?
Of course not. IT solutions can only be claimed under the Productivity Solutions Grant (PSG) after the application date is due. In the same way you're required to submit your application before signing the engagement/invoice or quotation letter, paying the solutions provider, and getting started on the project.
What Payment Terms are Accepted? And when am I allowed to claim the expenses I incur under the Productivity Solutions Grant (PSG)?
Standard payment terms – bank transfers, cheques, and so on — also work with the Productivity Solutions Grant (PSG) claims.
Payments can also be made via credit card for a sole proprietorship company. It's to be, however, noted that payments can only be released to the sole proprietor's credit card, and not any other.
In the case of a corporate entity, you must produce official documents confirming the expenses are connected to the company and not you as a person.
Reimbursements made through your credit card will also be shown.
Also, you're to submit claims after all the expenses have been fully paid and all the solutions are fully used – and before the 13th month after your purchases have been approved, and before the 7th month after your hire purchases, leases, and subscriptions have been approved.
Are there restrictions as to the number of Applications or Packages an SME can Submit?
You're allowed to submit more than one application under the Productivity Solutions Grant (PSG). However, each solution must be deployed from a different location.
Applications supported by Enterprise Singapore are also subjected to a grant cap of $30, 000 – for each SME, starting from 1st April to 31st March every year.
This demands that you weigh your options carefully and only choose a solution that you're so damn sure about.
Can You Modify Vendor Quotations? Are You Allowed to add or Include a Complimentary Service or Item?
Sadly, no.
The package you submit to the Productivity Solutions Grant (PSG) must not be different from your quotation. In other words, your quotation will be rejected if it's not approved.
Additional items can only be quoted separately. Also, be sure to present all the modifications you make to your package to IMDA for approval.
Can a Pre-approved Vendor Submit an Application on My Behalf?
Of course, not – each organisation is to submit its own application.
You don't need to fret if you don't understand the procedure, though. Just reach out to one of the sales reps and let them guide you through the procedure.
What exactly do the Productivity Solutions Grant (PSG) Covers?
The Productivity Solutions Grant (PSG) aims to incentivise companies that implement technological solutions. It can shoulder up to 70% of the total cost you incur in setting up or running a technology company.
However, the Productivity Solutions Grant (PSG) is only limited to specific industry solutions – among them is food, retail, and logistics. The grant also covers general solutions in the lines of data analytics, customer management, inventory tracking, financial management, and e-commerce.
Other Advantages of Applying for the Productivity Solutions Grant (PSG)
The Productivity Solutions Grant (PSG) was introduced a few years ago by the Singaporean Government in what's clearly a move to encourage businesses to invest in technological solutions.
The Singaporean Government launched it
Digital marketing is costly, especially here in Singapore.
It's also one of the most demanding investments one can ever make.
The Singaporean government understands this. So, they decided to launch the Productivity Solutions Grant (PSG), which seeks to help businesses in Singapore adopt technological solutions to gain a competitive edge.
It's safe to say that the Singaporean government has your best interest at heart. The least you could do is take advantage of the little support they're giving to technological-driven businesses in the country.
It's Free to Apply
Any business that wishes to adopt technological solutions is free to apply for the grant.
Innovative Technological solutions are highly sought after – not just in Singapore, but all over the world. Businesses need these solutions to be efficient and effective.
If not for anything else, your business needs these solutions to grow and enhance its capabilities. It's your only chance to become competitive and remain relevant in the modern world of business.
It Integrates Three Different Types of Grants
The Productivity Solutions Grant (PSG) brings together three different types of grants – Spring Singapore Innovation Voucher, SMEs Digital Program (by Media Development Authority), and Landscape grant (by the National Parks Board).
It's a financial breakthrough for companies experiencing financial hardship. You get to enjoy a 70% financial cover – not loaned but handed to you for free.
Use the chance to make a long-term investment in technology and get to enjoy many of the benefits associated with creating a digital extension of your business.
The Current State of Business Grants in Singapore
Singapore's government remains relentless in its quest to support SMEs.
If anything, it's one of the most supportive governments in the world, which is why Singapore is considered one of the easiest and the most supportive countries to set up a business.
The Productivity Solutions Grant (PSG) was launched on 1st April 2018. Its goal was to give businesses an incentive that will see to it that most of them adopt digital productivity solutions.
The grant hopes to fund up to 70% of the cost you incur while making the digital shift. The grant offers to shoulder up to 70% of this cost, but only if your business falls under the following sectors:
Food
Retail
Wholesale
Construction
Precision Engineering
Logistics
Landscaping
What You Shouldn't Do When Applying for the PSG
It would be best not to do the following when applying for the PSG in Singapore:
Don't make any prior payment to the vendor, supplier, or third party regarding the purchase, lease, or subscription of the IT equipment or solution.
Don't sign any contract with the vendor, supplier, or third party regarding the IT equipment or solution purchase, lease, or subscription.
Doing any of these only puts you at risk of your application getting rejected.
You might also want to note that the following organisations are not eligible for the grant:
Any religious organisation
Voluntary Welfare organisations
Religious entities
Government agencies or any of their subsidiaries
How to Increase Your Chances of Getting the Grant
Immediately you get your pre-approved quote, submit it to the Business grants Portal (BGP).
You also want to make sure you have prepared your financial statement and any other relevant document that proves you're in good financial standing.
Don't Lie or Omit Facts
The worst mistake you can ever make while applying for the grant is to lie on your application letter or omit some facts.
Take into account that state authorities distribute the grant. They have records and can make follow-ups if they suspect a foul play.
They also tend to be super-strict on trivial issues, and any attempt to falsify information, exaggerate information, or conceal facts might permanently disqualify you from applying for any grant in the country.
You also don't want to damage your reputation. So, be truthful and cross your fingers after submitting your application. Improve on some of the issues raised and wait for the coming year to try again.
Make Sure Your Idea Contributes to the Country's Economic Growth and Development
You'll have a better chance of your application going through if your idea appears to contribute to Singapore's economic growth and development.
Enterprise Singapore is the government agency responsible for making any decision regarding the grant.
And they only have one mission:
To make Singapore enterprises stronger, which they do by exposing them to global opportunities and enhancing their capabilities. The end goal is to create job opportunities for the people of Singapore.
Make sure your company's goals align with the agency's mission, and you'd have raised the stakes of your application going through.
Demonstrate that Your Business Success Contributes to the Prosperity of the State
How?
If it's a start-up, make sure your idea is innovative enough, based on solid science, and that it can impact real change in the economic sector.
Don't recycle other people's ideas. If you do, be sure to improve on it and make it better. The more convincing your idea is, the more convinced the state authorities appraising your grant application will be.
For instance, you can develop an application that tracks different food items and where they came from (if it's even possible). You can use this technology to prove that your brand is concerned about food safety or transparency.
You want users to start making informed decisions on what they buy instead of doing their shopping blindly.
If you're running an ordinary business, be sure to demonstrate that the more your business grows, the more you'll be empowered financially, and be in a better position to create more employment opportunities for the people of Singapore.
How Does the Productivity Solution Grant Benefit SMEs?
With this grant, your business will receive up to 70% in funding support, provided they adopt pre-approved software solutions and equipment from one of their pre-approved PSG vendors.
The government has approved specific digital solutions and equipment that support a strong economy and business growth
Scaling up is not easy for SMEs. Their limited size and resources mean their growth is hampered in so many ways. They cannot expand beyond the Singapore border and target other countries.
The Productivity Solutions Grant (PSG) offers financial relief to businesses with great ideas but lack the financial muscle to bring them to life.
The government introduced this grant program to support small business owners held back by financial constraints. It seeks to help SMEs in Singapore upgrade their capabilities.
Unlike other grants offered in the country, the Productivity Solutions Grant (PSG) tends to be more focused. It's what small business owners use to drill down to specific capabilities.
For example, they recently introduced the go digital programme under the PSG. This programme was aimed to encourage businesses to work on their online visibility.
Other Government Grants for Singapore Start-ups and Enterprises
The Productivity Solutions Grant (PSG) isn't the only government grant to apply for in Singapore. You have other alternative grant options to try out and test your luck:
The Enterprise Development Grant
The EDG was launched in 2018 (12th October, to be more precise). It's an SME grant formed as a result of the former Global Company Partnership Grant and Capability Development Grant combining.
It aims to help businesses in Singapore build internal capabilities in three key areas – innovation, market access, and core capabilities.
For whom: Any Singaporean with a registered company. Must have at least 30% local shares in the company.
How to Apply. Visit the Business Grants Portal and follow the application procedure.
More Information: Follow this link.
This grant seeks to help businesses in Singapore take advantage of overseas opportunities. It aims to fund the entire procedure starting from setting up your market, identifying your overseas partner, to promoting your business in the foreign land.
A few things to note about this grant:
Companies that have already established overseas presence can still apply for the MRA support.
Applying for any EDG grant does not deter one from applying for the MRA grant. As long as you're not applying for the same scope of work or activities, you're free to apply for the MRA regardless of what grant you've already applied for.
MRA caters to up to 70% of the cost you incur in your company. However, the amount that each company can apply per fiscal year is capped at S$20, 000. You're also limited to only one funding per activity.
How to Apply. Visit the Business Grants Portal and follow the application procedure.
For more information on the application procedure and to find out if you're eligible to apply, follow this link.
StartUp SG Founder
Start-up SG was started to provide first-time entrepreneurs with start-up capital grants.
To qualify for the grant, start-ups have to raise and commit a co-matching fund of $10, 000.
The application procedure is headed by the Accredited Mentor Partners, which selects applicants and takes them through a training program.
For whom: First-time entrepreneurs and start-ups.
Hold more than 30% stakes in the company.
Be fully committed to the company's management and be a key decision-maker in the company's affairs.
How to Apply: Follow this link to apply and learn more about the grant.
This grant enjoys the least competition. It aims to encourage entrepreneurs to hire eligible job seekers in Singapore (those above 40 years and are desperately seeking jobs).
You're allowed to apply for a grant of up to $42, 000.
Who can apply for the grant? Legally registered companies and corporate institutions in Singapore. You'll be required to produce the UEN (Unique Entity Number) that shows you're registered with the ACRA.
Follow this link to submit your application letter for the grant WSG portal.
More Targeted or Sector-specific Grant Schemes
If you're operating in a fast-developing economic sector, an alternative option would be to scour around for a sector-specific grant. Usually, such grants are run and controlled by selected specialised-sector agencies.
For instance, if you're planning to set up a tourism-related business, be sure to check with Singapore's Tourism Board for a list of grants run by them.
It's the same case for tech or media businesses. Check with Media Development Authority or Infocomm and find out if you do qualify for any of their grants.
Here are sectors-specific government grants to apply in 2020:
Go Cloud
What's the grant for? Supporting the implementation of Cloud Native apps using DevOps and Microservices.
Sector: ICT
For more information on the grant, follow this link:
GoSecure
What's it for? It supports the implementation of cybersecurity measures. It subsidizes the cost by up to $6, 500.
Sector: ICT, Cloud Computing
For more information on the grant and how to apply for it, follow this link.
A grant for entrepreneurs investing in the tourism sector. It aims to encourage them to invest in technology adoption and innovation. It focuses on redesigning business processes and models.
Sector: Tourism
This grant encourages the creation and testing of innovative lifestyle concepts. It targets entrepreneurs with great tourism potential and scaling capabilities.
You can receive a grant of up to $200, 000 per project.
To apply for the grant and find out more about it, follow this link.
Sector: Media
EDG vs. PSG Grant Singapore: What's the Difference?
While the EDG is a relatively new grant, launched by Enterprise Singapore (ESG) on 25th October 2018, the PSG has been around for much longer. The latter was established on 1st April 2018 by the same organization.
So, what's the difference between these two grants?
First, the EDG was launched as an add-on to the PSG grant to help businesses adhere to the safety measures put in place during the COVID-19 pandemic.
Essentially, the EDG was a combination of the former Global Company Partnership (GCP) grant and Capacity Development Grant (CDG).
The idea was to help SMEs in Singapore continue with business by building internal capabilities in three key areas: Core Capabilities, Market Access, and Innovation & Productivity.
The grant is suitable for people looking to upgrade their business, innovate, or expand overseas.
On the other hand, the PSG grant was created to help businesses scale up and become more productive.
The grant covers a broad range of areas such as human resources, technology, marketing, etc.
It's a suitable grant for businesses looking to grow their operations and become more efficient.
A Side-by-side Comparison of EDG and PSG
Now that we know the difference between these two grants, let's take a more detailed look at each one.
Description
PSG
EDG
List of Vendors
It has to be pre-approved by ESG. You can only purchase from a list of pre-approved PSG vendors.
No restrictions. You can purchase from any vendor.
Eligibility
·       Businesses must be registered and operating in Singapore for at least three months, with a minimum of 30% local shareholding. The purchased IT solution or equipment must be in Singapore

·       The company's group annual sales turnover must not exceed S$100 million, OR

·       The company's group employment size must not exceed 200 employees.

·       Only SMEs can apply

·       Businesses must be registered and operating in Singapore.

·       Have at least 30% local shareholding

·       Must be financially capable of starting and completing the project

·       Both SMEs and non-SMEs can apply

Capped Amount
Up to 70% of eligible costs are capped at S$30,000 per company (as of 1st April 2022).
No cap
What Can Be Claimed
Training costs, professional fees, and software costs
Costs associated with the adoption of IT solutions and equipment, including but not limited to:

Purchase/ lease/ license fees
Consultancy fees
Implementation/ integration/ customisation fees

How to Apply
Submit your application via the Business Grant Portal.
Apply via the Business Grant Portal.
Approval Duration
4 to 6 weeks so long as you've provided the right information and supporting documents
8 to 10 weeks, provided there's no further clarification on the information you've filled up or the documents you've provided
Supported Solutions
Retail, food, precision engineering, building and construction, landscaping industries, financial service, wholesale

PSG also supports the adoption of cloud-based digital solutions across industries, such as Human Resource (HR) management and Customer relationship management (CRM) systems

Core Capabilities:

Strategic branding and marketing development
Financial management
Service excellence
Business strategy development

Innovation and Productivity: automation, process redesign, product development

Market Access: Standard adoption, merger and acquisition, pilot project and test-bedding, overseas marketing
Step-by-Step Guide To Apply For The PSG Digital Marketing Grant
For the PSG application, make sure you have the following:
Username and Password (details) for CorpPass
Quotation from the chosen vendor in PDF format
PDF version of the previous year's management account.
If you need help applying for a grant, we can help. If you have any questions, please do not hesitate to contact us.
1. To begin, go to the Business Grants Portal and Log In
To apply for a PSG grant, go to the GoBusiness website. For the first step, you'll need your CorpPass credentials.
Log in with your company's CorpPass.
After you've logged in, select the "Applications" tab on the "My Grants" page and click on "Get new grant."
2. Select your industry sector
After clicking on the 'Get new grant' icon, choose the industry in which your company fits the best.
You can choose the 'Food & Beverages"' category if you own a restaurant, for example.
Select "Others" if your sector is not listed.
3. Select your grant
After choosing your industry, you will be led to a new page with two options.
Select 'Upgrade important business areas, such as technology adoption, business process improvement, or raising service standards,' from the drop-down menu.
Then, click "Next"
4. Select the type of grant you want to received
When you go to the next window, you'll be asked: "Which best describes the area you will develop with this grant?"
Then, select "Pre-Scoped Productivity Solutions" and click "Apply".
5. Proceed to Application Form
6. Determine your eligibility criteria
Make sure you meet the requirements for the grant by carefully reviewing the grant criteria.
If your business is qualified for the PSG Digital Marketing Grant, you will be okay to continue with your application.
Select the 'yes' option and click 'next.'
Otherwise, you can click "Save" and finish the application at a later time.
7. Fill out all of your company's details
You must fill out all required fields, including the name and contact information for your company's main contact person, which is usually the company's founder.
Select the 'Same as contact person' option if the CEO/Managing Director is also the principal point of contact for the company's business. (Take note if your company has a CEO or Managing Director, you must include their ACRA-registered contact information as well.)
For a letter of address, simply check the box if your mailing address matches your company's registered address. If you prefer, you can provide your own mailing address in the field provided.
8. Provide complete and accurate details about your proposal
During the checkout process, you will be asked to choose from a number of options that best represent the solution you are purchasing – in this case, IT Solution.
9. Provide a quotation of your vendor
After that, you'll be prompted to enter the information for the vendor from whom you intend to obtain the digital marketing solution. In this case, it would be
DM MediaOne RankUP RevUP packages
The vendor will send you a quote so that you can upload the required documentation as part of your grant application. (Keep in mind that the file size should not exceed 10MBs.)
Click "Select Files" to add the signed quote from the vendor.
10. Deployment Locations
by default, unless your website is advertising another office, retail or other location, you should choose "Yes"
Details of Costs
Indicate "Direct Purchase"
Click "Yes" to indicate that the quoted items and costs are as per Annex 3
Answering inquiries about your company's prospective business impact
You'll also be asked questions regarding how the vendor's digital marketing services will affect your company.
Fill in the descriptions and productivity gain.
Then, click "Next".
Declaration
truthfully declare your status as above
11. Acknowledgement of the terms and conditions
Finally, before submitting your application, you must complete a statement section in which you agree to and acknowledge the grant's terms and conditions.
The next step is to click "Review" and then "Submit"
12. The final acceptance and declaration
You've made it to the end of your application process!
After clicking the 'Submit' icon to finalise your application for the PSG Digital Marketing Fund, please double-check and examine every field to ensure it is error-free.
You will receive a Letter of Offer (LOF) once your application has been reviewed and approved, which you can see under the 'My Grants' option when you log in to BGP.
To finally confirm the grant, click 'Proceed' and 'Accept' under the 'Letters and Documents' page.
Cheers! You now have the funds you require to take your company to the next level.
So, there you have it! A quick overview of the difference between the EDG and PSG grants in Singapore. Be sure to check out the eligibility requirements and terms and conditions before applying for either grant.