If you're in the business of helping people buy and sell homes, then you know that first impressions are everything.
How people perceive your real estate company when they first visit your website will play a big role in whether or not they decide to do business with you.
As more real estate companies move their operations online and dedicate more resources to improving their web presence, it's becoming increasingly important to have a website that looks good and packs a punch in terms of functionality and features.
Let's talk about creativity for a second. Your real estate website needs to ooze creativity to be perceived as a cut above the rest. But that's not always easy to achieve – especially if you're not a designer by trade.
To help you out, we've compiled a list of the 22 best web design ideas for real estate companies.
Some of these are big-picture concepts that will require a complete overhaul of your site, while others are small details you can implement immediately.
1. Leverage Longtail Keywords in Your Website Content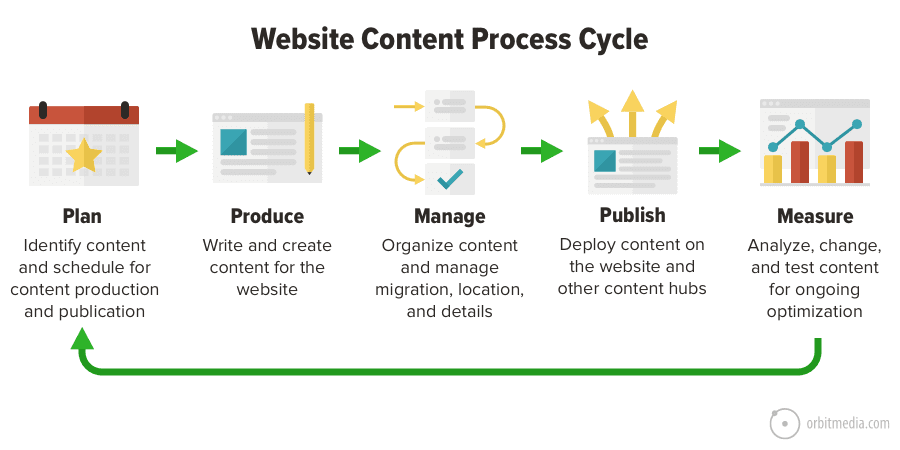 Not necessarily a web design tip, but more of a general SEO best practice that will help your site rank higher in search results. Longtail keywords are simply longer, more specific versions of popular keywords people are searching for.
For example, "real estate company in Los Angeles" is a longtail keyword. It's much more specific than just "real estate company," with a lower search volume.
But it's also much easier to rank for because there's less competition.
2. Offer Online Appointment Booking
The whole point of having a website is to make it easier for people to do business with you. So why not take it one step further and allow visitors to book appointments directly from your site?
You can take advantage of the many online appointment booking plugins and services and make it easy for people to schedule a consultation with you.
For example, if your website runs on Squarespace, you can use the Acuity Scheduling app to add online bookings to your site.
WordPress users can check out the Bookly plugin.
Other options include ScheduleOnce, YouCanBook.Me, and SuperSaaS.
3. Optimize Your Landing Pages
If you're running an online marketing campaign (paid or otherwise), it's crucial to have well-optimized landing pages.
A landing page is the first thing people see when they click on one of your ads, so it needs to make a good impression and encourage visitors to take action.
Here are a few tips to keep in mind when creating or optimizing your landing pages:
Keep the design simple and easy to navigate

Use persuasive copy that speaks to your target audience's needs

Include a strong call-to-action (CTA) that encourages visitors to take the next step
Use images and videos to break up the text and add visual interest
Use Testimonials to build trust and credibility

Include a form that allows visitors to get in touch with you easily

Make sure the page loads quickly and is mobile-friendly

Use clear communication and try to avoid jargon
Overall, your goal should be to create a landing page that is compelling, persuasive, and easy to use.
And unless you're good with words, you might have to hire a professional copywriter to help you write a persuasive landing page copy.
4. Include a Real Estate Schema Markup on Your Site
A schema is a code you can add to your website to help search engines understand your content better. It's a fancy way of classifying your web content and giving search engines more information about what your site is about.
And if you're in the business of selling or renting properties, there's a real estate schema markup that you can use.
Adding schema to your site is fairly simple and only requires adding a few lines of code. However, if you're not comfortable doing it yourself, you can always hire a developer to do it for you.
You can add the code manually to your site's header or footer or use a plugin. For WordPress, we recommend the All in One Schema Rich Snippets plugin.
Schema markup is not mandatory, but it's a good idea to add it to your site if you want to give search engines more information about your business. It can also help your site appear in richer search results, leading to more traffic and conversions.
5. Use High-Quality Real Estate Website Template or Theme
Your real estate website design is more than looks. It should also be functional and easy to use. But it can be hard to create a beautiful and functional website if you're not a professional web designer. 
We recommend using a high-quality real estate website template or theme. That will give you a professional-looking site without spending hours (or money) on design.
When choosing a template or theme, make sure it's designed specifically for real estate websites. That will ensure that it includes all the features and functionalities you need to run a successful real estate site.
That said, here are ten examples of ten WordPress real estate themes we like:
Realtor

Luxtower

: Single Property WordPress ThemeMansion 
These are just a few examples, but there are tons of great real estate themes and templates out there.
So, take your time and choose one that you think will work best for your business.
6. Invest in Quality Photography and Virtual Tours
As they say, "a picture is worth a thousand words." And when it comes to real estate websites, this couldn't be truer.
You want to start by investing in quality photography and virtual tours. That will not only make your site look more professional, but it will also help you sell or rent properties more quickly.
If you don't have the budget to hire a professional photographer, there are a few things you can do to take better photos yourself. 
First, make sure the property is clean and well-lit. Second, use a tripod to avoid blurry photos.
And third, don't be afraid to use editing software to improve the quality of your photos.
In addition to quality photography, virtual tours are also a great way to show off properties on your site. A virtual tour is basically a 360-degree view of a property that potential buyers or renters can explore online.
There are a few different ways to create virtual tours. You can either do it yourself or hire a professional photographer to help you out. 
7. Include Integrated Listing Solutions Like IDX or Nestio on Your Site
People visit real estate websites because they're interested in properties. Your job is to make it as easy as possible for them to find what they're looking for.
One way to do this is to include an integrated listing solution like IDX or Nestio on your site. These platforms allow you to display listings from MLS (Multiple Listing Service) on your website.
There is nothing complicated there; copy a code and paste it on your website, and that's it. 
The benefits of using an MLS platform are twofold. First, it allows you to show more listings on your site, which can help you attract more leads. Second, it allows you to show sold data and other listing details to help close more deals.
If you're unfamiliar with MLS platforms, we recommend starting with IDX. It's the most popular MLS platform and very easy to use.
8. Use Lead Capture Forms to Collect Leads
Use lead capture forms to generate more leads from your real estate website. These forms allow you to collect contact information from potential buyers and renters that you can use to follow up with them.
Lead capture forms are relatively easy to set up. All you need is a lead capture form plugin or software like Wufoo, Gravity Forms, or JotForm.
Once you have a lead capture form, make sure it's prominently displayed on your site. An excellent place to put it is on the homepage or property listing pages.
And finally, don't forget to offer something in exchange for contact information. That could be a free e-book, a discount on rent, or anything else that would be of value to potential leads.
9. Include Search
The people visiting your real estate site don't have the time to look through each one of your listings.
So, it helps to give them a search bar! That allows users to input what they're looking for, whether by location, price, type of property, or anything else.
If you're developing the site on a CMS such as WordPress, choose a theme with an outstanding search function. For custom-developed sites, make sure the search is as user-friendly as possible.
You don't want to confuse or frustrate potential leads with a problematic or convoluted search interface. So, be sure to test it out on different users and make sure it's easy on everyone.
There's proof this works. In fact, studies show users who use the search bar are 2.4 times more likely to convert than those who don't.
10. Quality Should Come First, Quantity Second
Trying to cram as many listings as possible onto your real estate website might be tempting, but more isn't always better.
If anything, having too many choices has been found to lead to fewer sales.
So instead of focusing on quantity, focus on quality.
Make sure your listings are high-quality and accurately reflect the property. That means no bait-and-switch tactics or false advertising.
It's also important to remember that people want more than just a place to live.
They're looking for a home. So, make sure your listings reflect that by including quality photos, descriptions, and anything else that will help potential buyers or renters envision themselves living there.
11. Use Testimonials and Customer Reviews
People looking for a new home will often research the company they're working with as much as the property itself. So, your site's testimonials and customer reviews must be prominently displayed.
Testimonials are short, positive statements from past clients that speak to your quality as a real estate company. Customer reviews are similar but are usually longer and go into more detail about the customer's experience.
Both testimonials and customer reviews can help build trust with potential leads, hence more sales.
It feels personal when customers see genuine words coming from a couple, family, or even an individual. They feel like they know you and your company, which makes them more likely to work with you.
You can use a tool like TrustPilot or RealSatisfied to collect testimonials and customer reviews from your past clients. Then display them prominently on your site, preferably on the homepage or property listing pages.
12. Use a Chatbot
Another way to build trust with potential leads is to use a chatbot. A chatbot is a software solution that allows you to converse with someone online.
You can use a chatbot to answer questions about properties, buying or renting, or anything related to your real estate business.
Chatbots operate 24/7, so potential leads can still get their questions answered even if your office is closed. That is important because people still do their research outside of business hours.
Plus, chatbots can help you collect leads. You can use them to collect your customers' contact information and follow up later.
You can use several different chatbot platforms, such as Chatfuel, Botsify, and ManyChat.
13. Focus on a Mobile-first Design
Mobile traffic now accounts for more than half of all internet traffic. In other words, more than 60% of people are doing their internet browsing on a smartphone or tablet.
This trend will only continue, so it's crucial to ensure your real estate website is designed with mobile users in mind.
At the most basic, have a responsive design that scales to fit any screen size. But ideally, you want to give your visitors a mobile experience optimized for their device.
That means designing your site, so it's easy to navigate and use on a small screen. Everything should be within easy reach, and you shouldn't have to scroll horizontally to see everything.
You also want to make sure your site loads quickly on mobile devices. People are impatient, and if your site takes too long to load, they're likely to click away.
So, focus on creating a streamlined mobile experience that's easy to use and fast loading.
14. Evoke Positive Emotions
People make decisions based on emotions, not logic. 
Customers are more likely to convert or share your content when they feel inspired, happy, or even just content. 
But if they feel angry, anxious, or frustrated, they'll leave your site and never return. 
So, it's crucial to evoke positive emotions with your real estate website design. 
There are many ways to do this: use bright, happy colours. Include images of people enjoying themselves. Write content that's uplifting and inspiring. 
In general, just focus on creating a positive experience for your visitors.
You also want to snap photos of yourself with some of your happy clients. That will help visitors see that working with you is a positive experience.
15. Don't Overwhelm with Choice
One of the worst things you can do on your real estate website is overwhelm visitors with too much choice. 
If there are too many options, people will get confused and not know what to do next. That often leads to frustration, and eventually, they'll leave your site without taking any action. 
So, it's advisable to focus on one thing at a time. 
For example, you might want to focus on getting visitors to sign up for your newsletter on your homepage. So, include a clear call-to-action (CTA) and make it easy for them to do so. 
Don't include too many other CTAs or links to other pages. You can always add those later. 
The same goes for your property listings. Don't try to show too many properties at once. Just focus on one or two and make it easy for visitors to get more information or contact you.
16. Convey Who, what, and How You Serve
People scan websites. They don't read them. 
They'll only read the part that's relevant to their current need. So, it helps to clarify who you are, what you do, and how you can help them. 
The best way to do this is with a short tagline or headline that clearly states who you serve and what you do. 
For example, "We Help First-time Homebuyers Find Their Perfect Home."  
This headline immediately tells visitors what you do and who you help. It's short, to the point, and easy to understand. 
You can also include a short video on your homepage explaining who you are and what you do. That's an excellent strategy to build trust with visitors right from the gate. 
If you're a broker or agent, you might also want to include a photo of yourself. That will help visitors put a face to a name and build that trust.
17. Usability Over Aesthetics
Looks matter, but they're not everything. 
You might be tempted to create a gorgeous drop-dead website loaded with all the bells and whistles of a modern real estate site. But that comes at a cost. 
Your site might take forever to load, be difficult to navigate, or just be confusing to use. 
So, while you want your real estate website design to look good, your primary focus should be on making it easy to use. 
Some things you might want to consider are: 
Remember, the goal is to make it easy for visitors to find what they're looking for and take action.
Some of the best-performing sites we've seen are pretty darn simple. So don't overthink it. 
You might not have the budget for a top-notch website design. And that's ok. You can always start with a simple design and then upgrade later as your business grows.
18. Make Sure Your Photos Represent the Market You're Targeting
If you're selling a property in a rural area, you don't want to use photos of the hustle and bustle of the city. 
People looking for rural property want peace. They like wide open spaces and fresh air. So, your photos should reflect that. 
The same goes for city properties. If you're selling a condo in the city's heart, you want to use photos highlighting the urban environment. 
People looking for a city property want to be close to the action. They want easy access to public transportation and nightlife. So, make sure your photos reflect that. 
You want to highlight what makes the area unique. For example, if the property is near a popular tourist attraction, you want to mention it in your listing. 
Or, if your property is in the upstate area, you might want to include photos of the nearby lakes or mountains. 
People are looking for a certain type of lifestyle when they're searching for a new home. So, your photos must reflect that.
19. Incorporate Tour Videos to Save Time
Wyzowl found that 66% of people would rather watch a video than read text. 
And we can see why. Videos are a great way to show off property without being there in person.
You can give potential buyers a property tour without leaving your office. 
Not only does this save you time, but it also saves prospective buyers' time. They can watch the video at their convenience and get a feel for the property without having to schedule an appointment. 
If you're not comfortable being on camera, you can always hire a professional videographer to do it for you.
20. Use Stock Images to Add Visual Interest
Stock images, while widely used, often get a bad rap. But we think they can be a valuable asset when used correctly. 
The key is finding high-quality stock photos relevant to your business. 
For example, if you're a real estate agent specializing in luxury homes, you might want to use images of elegant interiors and exteriors. 
Or, if you're a real estate agent specializing in vacation homes, you might want to use images of people enjoying their time off. 
The point is to find images that accurately reflect your brand and the type of properties you sell. 
There are many websites where you can find high-quality stock photos. Some of our favourites are Unsplash, Pexels, and Pixabay.
21. Use Virtual Staging to Show Off Properties 
If you're selling an empty property, you might want to consider using virtual staging. 
Virtual staging is the process of digitally furnishing an empty room. That can be a great way to show off the potential of a property. 
For example, if you're selling a vacant apartment, you can use virtual staging to show what the space would look like with furniture. 
Or, if you're selling an empty office, you can use virtual staging to show what the space would look like with desks and computers. 
Virtual staging can be a great way to show off the potential of a property. And it's a lot cheaper than traditional staging.
22. Use Google Street View to Show Off the Neighborhood
 
If you're selling a property, the neighbourhood is just as important as the property itself. 
 After all, people don't just want a nice home. They also want a nice neighbourhood. 
 Google Street View is a great way to show off the neighbourhood. 
You can use Google Street View to give potential buyers a virtual area tour. That can be a great way to show off local landmarks, parks, and businesses. 
Plus, it's a great way to show off the property itself.