If you're looking for a lead generation strategy that won't cost you an arm and a leg or require you to take a nano degree, then look no further than the humble, yet effective email marketing. This is a lead generation strategy that no marketer worth their salt would want to miss in their marketing arsenal.
To understand how much of an invaluable asset email marketing really is – you must first understand how popular emails are. In rough estimates, how many emails do you reckon people send in a day?
Is it 10 million or 100 million? Not really, we're talking about an average of 290 billion emails – sent every day. Those are a lot of emails and one reason you wouldn't want to ignore the value of email marketing where leads are concerned.
Email marketing is also one of the cheapest marketing strategies you'll ever come across. It may be a little bit more expensive, depending on the audience that you're targeting. But on average, a recent report reveals that for every $1 of email marketing investment that you make, you're likely to generate about $44.25 in returns.
Email marketing is also ranked atop one of the truest lead generation strategies. Social media might be threatening to oust it, but it sure still holds a formidable track record that's hard to beat.
So how do you use it to ramp up the number of leads your site is generating?
Simple – read on to find out:
Don't send an email without the recipient's permission
The worst mistake you can ever do is to crawl into someone's email inbox without their permission. This person doesn't know if you even exist, and then for some strange reason, they receive a new email from you. The least that could happen to you is being marked as a creep and being thrown into the spam box.
Before launching the email marketing campaign, you have to find a way to ask them for permission before sending them any email. There should be some form or blog that you can get them to enter their email address as the green light to start sending them promotional materials.
You should also consider adding a confirmation button or link in the emails that you send that they can use to confirm that they're open in case you want to stay in touch. That's also a good sign that you might actually get them to take action if you pull your cards right.
Offer them something they can't resist?
Nobody wants to read your email if it's offering the same information that they can easily find online with some little bit of research. Your recipient will look at it and delete it immediately, making you waste a valuable moment of your life.
So why not throw in some value by offering something your prospects will never resist. This can be anything. A free eBook you wrote, some discount, or an exclusive offer. Let your creativity fly and figure out something. If you can convince the prospects that you have something valuable waiting for them on the other end, then it shouldn't be that hard on your part to convince them to sign up with you or confirm their email.
Don't be too quick to include their names while personalising the emails
A majority of self-proclaimed marketing gurus talk about personalising the emails they sent. This is a common strategy that could work if used right.
However, try imagining a scenario where a new user just signed up with you, and the next thing you're doing is referring to them by their names. It only goes to show that you're a fake.
So why not take everything slow and give yourself time to breed some familiarity with your prospects before you can start referring to them by name. Just focus on tailoring your content to match their interests and needs. Do this for the first few emails that you send before you can start addressing them on a more personal level by siding in their names.
Don't promote more than three products in the emails that you send
Retail shops tend to suffer the most from this. You find that a retail shop has hundreds of products in their pipeline and they want to promote all of them at the same time. That's a blatant waste of opportunity.
Your prospects have short attention spans. One thing you can be sure of is that they won't remember your products. As a matter of fact, you'd be lucky if they remembered one, just one.
So instead of bombarding them with an endless list of products, why not pick three and focus entirely on them in every single one of the emails that you send. That way you can be sure they'll at least remember one of them.
This will also help you to clear the confusion that you're likely to create through the emails that you send.
Have a Regular Newsletter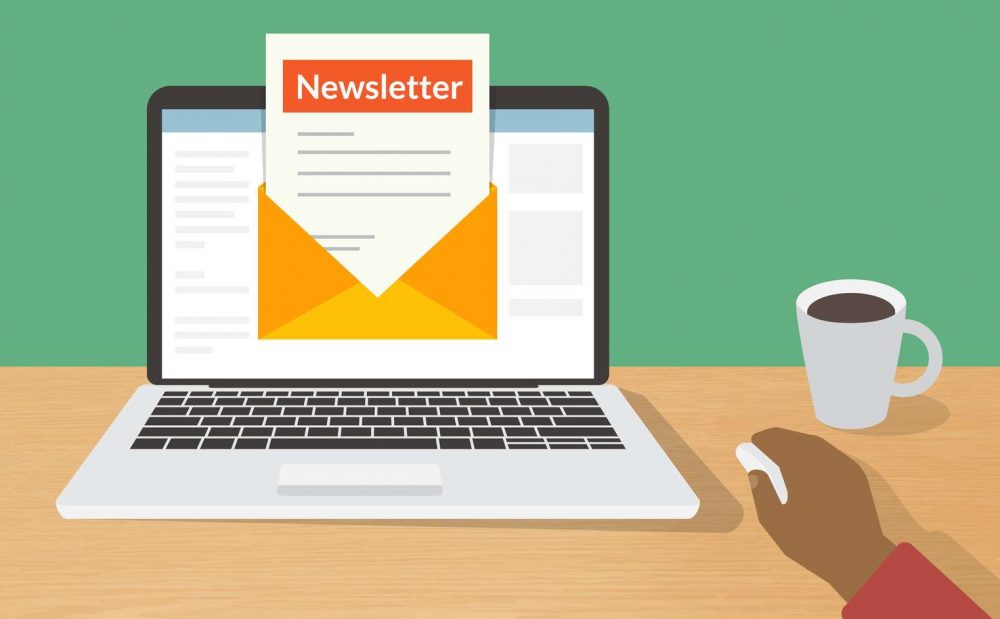 A regular newsletter will help you improve the results you generate through email marketing by a significant amount. You don't have to be in the news industry to pull this off. If anything, you have an option to send how-to tips or articles that are related to the field you operate in.
In which case, you have two ways with which you can benefit from this. One is establishing yourself as some real authority within your industry. This is likely to be the case if you'll be offering high-quality articles. It's also what you need to get your target audience to trust you even more.
Two, you need this to keep your brand fresh in your prospect's mind. You want them to remember your business and portfolio. And regular newsletters (the weekly one preferably) offer you the much-needed opportunity to do this.
Figure out the Right Time to send the emails
You don't just shoot your emails without doing a little bit of research and analysis. You have to find out what time of the day does the emails generate the most clicks. Ditto for what day of the week.
At first, consider sending the emails at different times of the day, as well as different days of the week, as you weigh on the reactions it generates. Keep track of the responses you're getting. And from this, you should be able to figure out what's the most appropriate time of day to send the emails.
That's the time you'll be scheduling the emails unless something happens that prompts you to reschedule everything.
Be Succinct with your Emails
Be very keen on the length of the emails that you send. Unless you're sure the bulk of the people that are checking you out are bibliophiles who enjoy reading, don't make your emails too long.
Learn to keep your emails short and straight to the point. Cut off all the unnecessary fluff and banter and hit on the main point. This should be able to entice your prospects to read through your content.
Keep in mind that the bulk of your prospects has busy schedules. They can only spare a minute or two of their valuable time to check you out. So anything that flies past that is bound to put them off early on.
Stick to what's relevant. And should a prospect need more elaboration from you, the least they could do is contact you.
Don't Treat the Subject Line as an Afterthought
Even more important than the emails that you send are the subject lines that you use. If anything, it's the subject line that entices the bulk of your readers to click through your email and read it. You can create an amazing email, but you have to make sure that the subject line is catchy enough for them to want to click through it and read your email.
Find a way to make the subject line intriguing enough. Just be cautious enough not to go overboard with it and come off as silly. In other words, the emails that you send must appeal to your target audience in a manner that they'll have a hard time resisting in the first place.
Optimise the Emails for Mobile
There's a fair chance the bulk of the readers you'll be attracting will be reading your emails on mobile devices. So you must make sure your email template has been optimised well enough for mobile.
A good chunk of these readers will be reading your email via smartphones. A few will be doing it on tablets. Only a small section of the readers will be viewing it on desktops. In which case, you might want to make sure that your email messages read correctly on mobile, just like they read on desktop.
You have to make sure that the emails are delivered in full across devices, and that all the social buttons you've integrated into the email template appear as they should.
Remember to include a link to your landing page
This is the most crucial aspect of your marketing campaign. You want your prospects to take action. So give them a link that directs them to a page directing them through the steps.
You want to trigger conversions. Get the bulk of your readers to take action. So the most logical thing would be to take advantage of this opportunity and guide them through the buying process while their desire is still warm.
---
Top 10 Free Email Marketing Software to Generate Qualified Leads
Email marketing has developed into a reliable way of connecting with your target audience and building customer relationships. This can be incredibly useful for generating more sales and improving your brand's reputation among customers. 
Using email marketing software is the key to success in generating qualified leads. This post will review the best free email marketing software that will help you increase your sales.
HubSpot CRM is a cloud-based customer relationship management (CRM) software that helps businesses track and nurture leads. The CRM tracks interactions, collect data and stores information to help companies improve their marketing and sales efforts. 
HubSpot CRM provides a free version with unlimited users, contacts, and storage space. This version also includes integration with HubSpot's Marketing and Sales applications, enabling users to view marketing analytics, analyse email performance, upload contacts from Facebook Lead Ads, create custom dashboards, and more. 
HubSpot CRM integrates with several third-party business applications such as Gmail, Office 365, Microsoft Dynamics 365, and other email platforms. It also offers an API for developers to build custom integrations. Users can contact the vendor directly for pricing details.
Pros
Professional customer support

Affordable pricing

Integrated marketing system such as interacting leads ads from Facebook, Twitter, and LinkedIn

Persuasive interface

Provides in-depth learning and training
Cons
Pricing increases with your email subscribers

Integration features are limited
ConvertKit is an email marketing software that helps you to get more sales by sending the right kind of emails to your customers.
It is an excellent tool for managing your email list and sending newsletters, autoresponder series, promotional offers, and many more.
Convert is an email marketing platform for professional bloggers and online entrepreneurs. It aims to help you build a deeper relationship with your readers to sell them more stuff.
ConvertKit was founded in 2013 by Nathan Barry, who also created the well-known design tool, Authority. ConvertKit quickly gained popularity with its easy-to-use interface and powerful features.
Pros
The user interface is simple to use

Visual automation tools (no coding required) for creating complex workflows with ease

Excellent support through live chat and email response

Great form-creation software tools

Excellent software to build custom landing pages

More than 80 email templates available

API integration with well-known applications such as Zapier and Salesforce
Cons
It doesn't integrate with a lot of other apps

The audience segmentation is not very flexible. It does not give you the option to add different tags at once

Not able to create a new email template from scratch and use it for my emails. 
To help you make the most of your email marketing, MailChimp offers tools and resources for everything from creating a mailing list to building a landing page. You can even sell your products directly from your store with MailChimp, or post to social media sites like Facebook.
A drag-and-drop designer lets you put together custom designs that look just right on any device. And built-in photo editing puts your products front and centre. Customers can find what they want fast.
MailChimp stores customer data so you can follow up with them after they buy something at your store. Plus, it tracks which emails and ads lead to sales, so you know where to invest your time and funds.
Pros
Great for beginners to use

User-friendly drag-and-drop email editor

Free plan available (up to 2,000 contacts and 12,000 emails per month)

Robust marketing automation features

Excellent segmentation tools

Powerful automation features

Intuitive interface
Cons
At low-cost tiers, there are few features and integrations

The company itself doesn't have any documentation or help on its website

MailChimp retains the right to terminate your account
Automizy is a powerful email marketing automation platform that makes it easy to create, send, and track emails.
The company has an incredibly sophisticated email design editor that can drag and drop content blocks into your emails. If you don't want to start from scratch, Automizy also has a library of professionally designed templates that you can use.
The tool is ideal for any business because it features B2B and B2C marketing campaigns. You can create dynamic landing pages, popup forms, and Facebook ads to collect leads.
Automizy has an AI-powered feature that offers several automation tools so you can quickly send emails based on customer behaviour, such as shopping cart abandonment or browsing a particular product category. 
Pros
It allows you to design and integrate your forms into the right place.

It has a simple user interface that makes it easy to use.

It has different pricing plans according to your size of business.

It helps you to set up one-time triggers and even time-sensitive triggers.
Cons
The product is not entirely transparent

It is a bit expensive compared to other similar products.
GetResponse is an online marketing software that delivers the complete tools for email marketing, sales automation, landing page creation, webinars, and marketing automation. The platform has been in the market for over a decade and has served more than 350,000 customers.
This email marketing software offers more than 500 responsive templates designed to generate quality leads by increasing the open rates of emails.
GetResponse offers an easy-to-use drag-and-drop editor that helps you customise your emails by adding images, GIFs, videos, and text. You can also change colours and fonts according to your brand theme. This feature helps you create an excellent first impression on your audience.
Also, all these templates are mobile-friendly, which means they will be visible on any screen size of smartphones and tablets.
Pro
Automated webinars as compared with GoToWebinar

Excellent Email Marketing Automation

Landing page builders and split A/B testing

Ecommerce Integrations, e.g., Shopify, BigCommerce

GetResponse supports integration with various third-party applications such as MailChimp, Magento, WordPress, and Salesforce

Landing page creator with drag-and-drop functionality
Cons
The CRM platform does not integrate well with Gmail, LinkedIn, and other email platforms

GetResponse is quite expensive relative to the competition in the market
The AWeber Email Marketing Software is a web-based program used to create and send email newsletters, manage subscribers, and track a campaign's performance.
With AWeber, you can start building your list and sending emails in just a few minutes;
➔ Copy and paste the HTML
➔ Sign-up forms into your website or blog.
➔ Sign up for the Join My Mailing List service to have us build and host your form for you. 
➔ Then add contacts by uploading a file, copying and pasting from an app like Microsoft Excel, or syncing with another application.
Aweber also has a ton of integrations with other software and services. For example, suppose you want to use Zapier to automate tasks between Aweber and other apps. In that case, Aweber has over 100 prebuilt Zaps for various tasks, such as adding new contacts to a different mailing list or syncing contacts between two apps.
Pro
Powerful Autoresponders

A/B testing and Segmenting.

RSS to email technology

High deliverability rate

Easy-to-use

It is simple to track the performance of a campaign
Cons
It does not have an analytics feature.

No survey features.
Constant Contact is email software built for small businesses. You can easily create attractive emails that draw in readers and encourage them to click links back to your website, shop, or blog where they might make a purchase or take other action. 
It was founded in 1995 by Roving Software where it was then changed to Constant Contact in 2005. Many companies have used Constant Contact to integrate their marketing efforts. They have managed to accomplish two critical goals:
Get more people on your list.
Give those people a better experience.
Pros
Great customer service

Easy to use

Email automation

Surveys and polls

Great integration with eCommerce tools like WordPress, Wix, and Woocash.

Social media sharing tools

Contact list segmentation options

Fairly priced
Cons
At times, the user interface is clunky

there have been reports of bugs in the system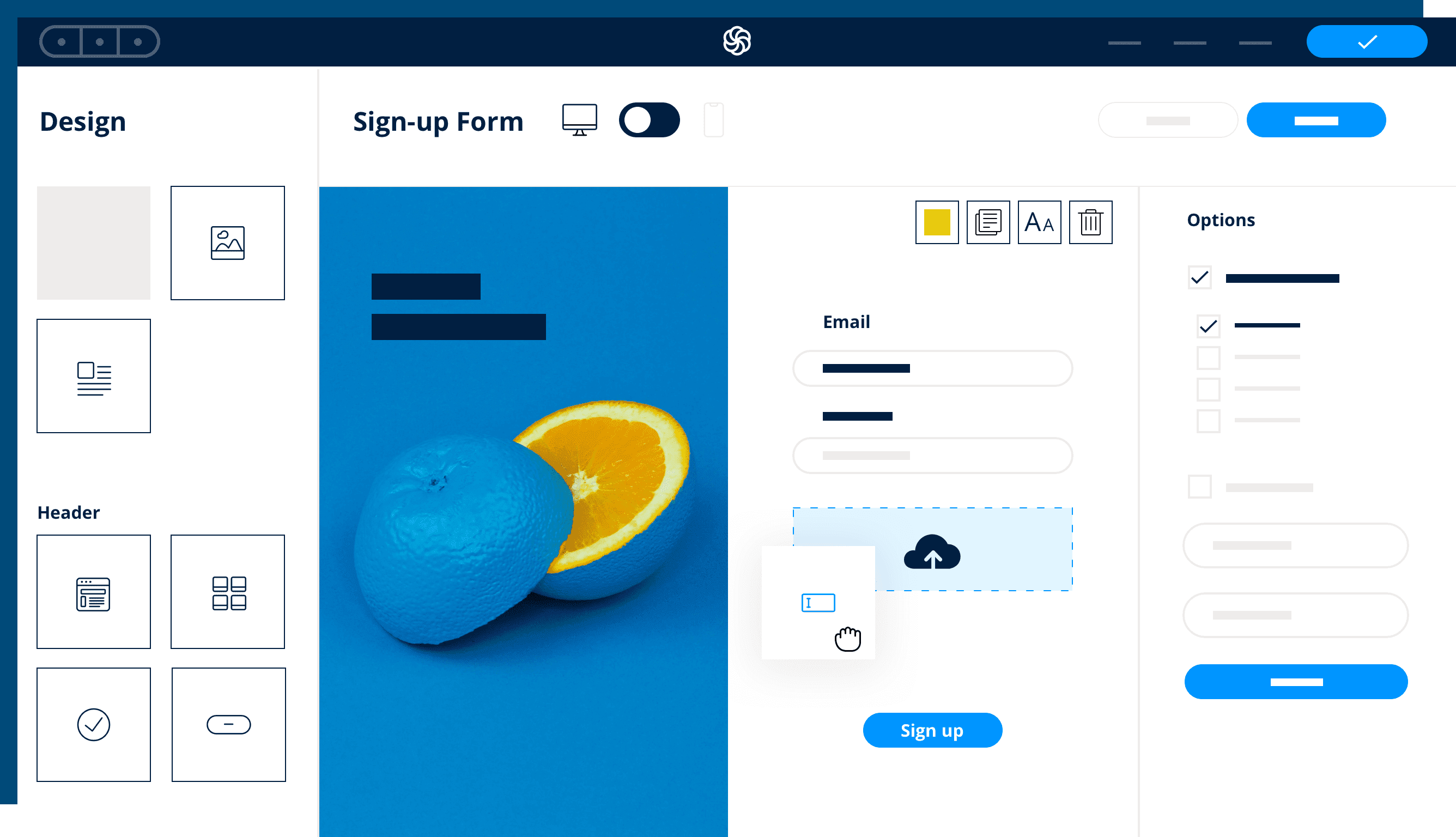 Sendinblue is a French email marketing software that helps you send out targeted emails and SMS messages to your customers. It also has marketing automation and landing page features.
The platform has been around since 2009 and has more than 80,000 users worldwide. The company is currently based in Paris, France.
Sendinblue's free plan is one of the most generous free plans in the email marketing space. It allows users to send up to 300 emails per day and store up to 2,000 contacts in their accounts.
Sendinblue is ideal for those looking to create marketing campaigns with the help of pre-made templates. They offer more than a hundred templates for all kinds of businesses.
Pros
Email Marketing:

You send newsletters, personalised emails, and A/B test your campaigns.

Marketing Automation:

You can create powerful automated workflows to nurture leads, increase customer loyalty and drive more sales.

Transactional Emails:

You can send emails triggered by a specific action (a purchase or password reset).

Website Tracking:

You can track visitors on your website and get real-time data on how they are interacting with your pages.
Cons
Customer support via live chat is not always available

The templates are not very attractive or modern-looking – if you want professional-looking templates, you will need to use another program
Omnisend is a marketing automation software that helps eCommerce businesses drive more sales with email, SMS, push and web push notifications. The platform is designed for online merchants who have used email marketing and have subscribers spread across multiple lists. Omnisend can also be used for businesses new to email marketing and looking for an easy-to-use solution.
The software offers a visual drag and drops editor to create personalised emails using pre-designed templates or custom templates. The email subject line and content are generated using behavioural data segmentation based on the subscribers' behaviour. The overall goal of this software is to help businesses build more personal relationships with their customers and increase customer engagement on the website.
Pros
Visual Campaign Builder

: For creating personalised emails easily with a drag & drop editor or custom HTML code if you already have templates.

Subscriber Data Segmentation

: You can organise your mailing lists based on open email rates, clicks, purchase history, abandoned carts, and more.

Automation workflows:

Automate your marketing messages by adding triggers and actions to your campaigns to deliver the right message at the right time.

A/B Testing:

Test your subject lines and send times.
Cons
Not all features are intuitive.

The landing page editor is limited.

Reports may confuse.
Wishpond is an all-in-one lead generation tool that makes it easy to capture leads, segment contacts, and boost sales. With Wishpond, you can build landing pages and popups, run Facebook contests and promotions, send email newsletters, and more – all in one place.
Wishpond's simple drag-and-drop interface makes it easy to create beautiful, conversion-optimised landing pages that help you turn visitors into leads.
Their hundreds of customizable templates make it easy to launch a beautiful, mobile-responsive landing page in minutes.
Wishpond's marketing automation software is designed to help marketers across industries generate more leads with less effort. Headquartered in Vancouver, Canada, Wishpond has over 500 customers worldwide who generate millions of leads every month.
Pros
An intuitive landing page builder that includes over 100 responsive templates

Form builders for creating high-converting lead capture forms

Email marketing tools for sending bulk messages or autoresponder campaigns

Popup generators for displaying an eye-catching call to action

Social advertising tools for running targeted Facebook ads from inside the platform
Cons
Not suitable for small businesses with a limited marketing budget

No template creation
Bonus Tip
Compare and contrast the features of each tool to select one that best suits your email marketing campaign and business needs. Get in touch with other businesses who have used any of the tools above to get a clearer perspective of their functionalism. You can also contact the support team for clarification on any of the features. 
The Final Thought
There it goes – 10 life-changing pointers to grow your leads through email marketing. As you can see, everything on the list is a doddle to implement. And they're bound to generate results if followed by the letter.
Here's your chance to take advantage of this simple, easy-to-implement email marketing strategy. You could also talk to us about your project. With that said, we invite you to shoot us a message at MediaOne Marketing and let's talk.