Website landing pages are designed to motivate visitors to take the desired action. Whether you are looking to get more subscribers for your newsletter or an upcoming webinar, the goal is to replenish the number of leads. Unlike popular belief, a landing page is not the same as a homepage. 
The homepage usually shows an overview of the business with links to other pages, while a landing page has fewer links and contains the primary CTA. However, for some companies, the homepage and landing page could be the same.
With that said, UX is the most crucial part when designing landing pages.
In this article, we look at actionable tips of optimising your landing pages UX for improved conversion rates.
Tips for Website Landing Pages in Singapore
Website Landing Page Structure
To improve the landing pages UX, you must do a competitor analysis and identify some of the best practices used in your industry. After looking at hundreds of website landing pages, we have identified common features that will help improve user experience and thus increasing your conversion rate. They include:
The use of white space eases the strain on the visitors' eyes. Some of the top websites in Singapore uses white space to offer breathing room to the users to read the content with ease. Proper use of white space increases visual hierarchy and content readability.
The goal of optimising website landing pages is to capture leads. For this reason, you do not want to distract the visitors with too many links that will distract them away from clicking on the CTA button. If you have a homepage masquerading as a landing page, you need to reduce the number of links to increase the chances of the user taking action.
However, an effective landing page must have at least one clear CTA and very few outbound links to other pages. 
Turn Your Main Business Goal into A CTA
Most marketers have a desire to achieve so much in half the time. However, subjecting your visitors to too much information will make them feel confused, and this can increase the bounce rate. When you get around to the landing pages UX design, think long and hard about your primary business goal.
This could include everything from getting people to download your e-book, to buying into a new product, getting betta testers, or increasing the number of newsletter subscribers. Whichever the goal, turn it into the CTA. Moreover, you will be able to have a consistent message across your website landing pages. 
Brief, Concise, and Catchy Copy
One mistake that most Singapore websites make is to go overboard with a salesy copy on their landing pages. The content around the CTA should lead the visitor into taking action. 
This means that the content should be brief, concise, and straight to the point. You can include extra content after the main CTA button but be sure to add another CTA at the bottom. 
For the copy, ensure that you mention the main benefit in the headline. However, the content should be short, eye-catching, and well-targeted. Moreover, the headline ought to be written from the user's point of view.
To better improve the authority of your copy, ensure that you add data and statistics. The tick with these tips is to show the information visually in terms of numbers, percentages, charts, or graphs. This will help them in scanning for the important parts, and it could be one of the ways of gaining your visitors' trust.
The modern customer is looking for brands they can trust. One of the best ways of establishing trust is by adding testimonials, a demo gif, social proof, screenshots, and more. These website UX design elements will also improve your website's domain authority.
Another great way of establishing trust is by demonstrating how your product or service works. One of the ways of showing the ease of use and product functionality is by using hero images, which are also called header images.
The hero image is a full-width image found above the fold and serves as the headline's background. It could also include a CTA button and a short description. 
Images are a great way to break the monotony of text. If you want to add them to your website landing pages, ensure that they are relevant to the product or service that you are offering. 
Instead of simple and generic images, you could use the logos of reputable brands that you have worked with in the past, which could be partners as well as clients. You should also think about where industry trendsetters have featured your brand. 
This will provide the necessary visual cues that you are a trustworthy company in Singapore. 
Define the What, Why, and How
These are the three questions you should strive to answer to improve the website landing pages UX.
 

What' describes the offering that solutions to the user's pain points as well as the benefits

Why' alludes to why the user should choose you, which involves the use of personal stories of how your offering has helped other people

How' alludes to the process that you will use to solve the user's pain point.

The rule of thumb with this point is that you should avoid using language that does not resonate with your audience. 
Use Unique Layouts and Graphics
Most brands in a niche industry tend to copy each other, and these leaves them having similar websites. This ranges from the graphics used to the layout of the website landing pages. As much as you want to stick to the industry standards, you could be compromising your landing page and website UX. 
Using unique layouts and graphics will help you stand out. Unless you are a professional website UX designer, then you should hire a professional to make the changes to your website landing pages. 
Your website landing pages should also offer customer services to the visitors. This is possible in a variety of ways, either through a live chat bubble, email, or a direct call button.
The most important thing is that the visitors can see and access the contact option. You could think about incorporating the website live chat feature manned by a chatbot.
Repeat the CTA at the Bottom of the Page
The chances are that you have visitors who will scroll to the bottom of the page. Repeating the CTA in different sections of the website landing pages is a widely used marketing technique. The first CTA ought to have a headline, a short description, and a recognisable button at the top of the page.
Most marketers tend to use a single CTA in the sticky header since it will stay visible even when the visitor scrolls down the page. However, if you have a long scroll page, it is advisable if you repeat the CTA at different sections of the page including the bottom. 
Viewers who click the CTA at the top of the page are different from those who click the CTA at the bottom of the page. All that matters is you understand the level of each user in the sales funnel and optimise the CTA button effectively.
---
10 Superior Ways of Using Visual Content to Increase Website UX and Sales
We, humans, are visual creatures, and that's one of the primary reasons visual-oriented social media marketing platforms have millions of active users. In the context of website user experience, adding visual content to the pages will boost UX and sales.
Here are 10 excellent ways of using visual content to increase website UX and sales without breaking the bank. 
Video is one of the most widely used forms of marketing content today. 87% of digital marketers recently polled said videos helped significantly increase website traffic. 82% of the marketers who took part in the study noticed an increase in dwell time and sales when they transitioned from text to video website content.
Based on these facts, including video content on your website will enhance its performance in organic traffic and sales. Since the human brain processes visuals faster than text, customers will understand the intended message better when you present it using video.
In addition, videos engage both auditory and visual senses, so expect to notice a sharp increase in dwell time and a decrease in bounce rate. The more time customers spend on your website, the more chances you will get to convince them to buy.
But the videos should be generic or in the traditional format. Use the advanced editing tools available online to create 3D videos of your product or service description. The video will give potential customers who are almost ready to convert a unique insight into your product. Another benefit of 3D video is that it eliminates errors in images such as blurry sections. 
Not yet convinced to try using more videos on your landing pages? Another recent survey showed that video content used by marketers influences 86% of online shoppers' purchasing decisions. 
Use Infographics to Summarise Long-form Content
In the quest to offer the best user experience to searchers, Google now ranks long-form content higher than short-form content. So, you should reimagine your content marketing campaign to create articles that are not only evergreen but also longer (more than 1,500 words). 
Such posts cover the main topic discussed more comprehensively, thereby eliminating the need for the user to visit other sites to gather additional information. Ensure that the posts are packed with valuable insights and statistics from credible sources.
Not everyone will enjoy reading the text and taking the desired action. As mentioned earlier, visuals are more relatable than text. Therefore, consider summarising your long-form articles into infographics with great visuals such as graphs to describe report findings.
It's challenging to describe statistics using text-only cohesively. Jump this hurdle by creating compelling graphs or pie charts and including them in the infographic. Include short text alongside the graphs to briefly explain the data, but be careful not to be verbose.
The visuals in the infographic will automatically draw the users' attention, enable them to understand the intended message better, and encourage them to take action. Use them to describe sophisticated products, especially those you newly launched and the audience doesn't know much about them, to increase the order fulfilment rate.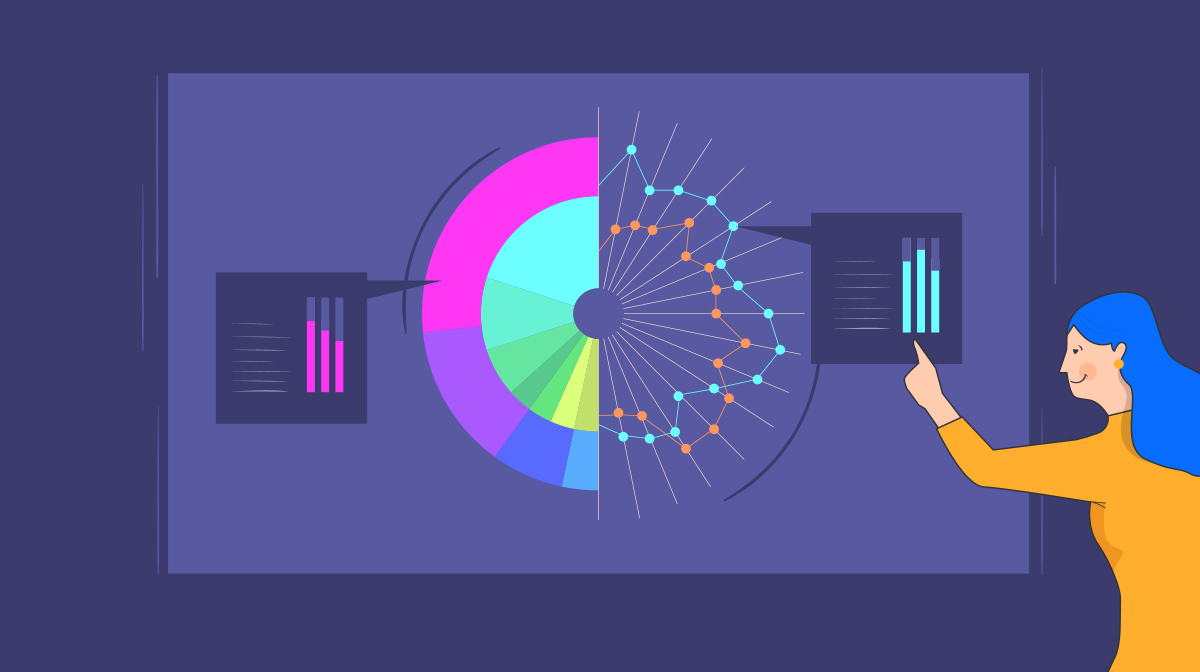 One of the main reasons why the top-performing brands in your niche are difficult to outrank and beat in terms of sales and organic traffic is because they are cautious about the visuals they add to their websites. 
Most businesses don't create custom visuals unique to the company. They pick visuals commonly used by other websites, which significantly hampers their growth. If you have been making this mistake, all is not lost. 
Start creating personalised visuals to endear your brand to different target customers. New technology such as machine leading and hyper-automation makes it possible for websites to personalise images in real-time to diverse audiences.
For instance, if some of the target customers are more than 50 years old, leveraging these two technologies can help you change the images to show similarly aged customers wearing the clothes you sell. Such an improvement will increase engagement and conversion rate tremendously.
Increase Website Accessibility
When looking for a brick-and-mortar store, one of the primary factors you have to consider is accessibility. The target customers should be able to easily drive to your stores. The same case applies to eCommerce websites. The customers should be able to place orders and checkout from different locations. 
Increasing accessibility will boost customer retention and sales. When planning the website design, make sure that you also consider the visually impaired customers and those with manual dexterity problems. 
Here are surefire tips on making website content accessible to all your customers.
Selecting the right website colour is usually a challenge to most people. Here is an article we recently wrote on how to choose the right colour scheme for your website.
Include User-Generated Content in the Pages
Customers rely heavily on user-generated content such as testimonials and product reviews when making purchasing decisions. Too many negative reviews will definitely discourage them from purchasing. 
Increase brand value and nurture trust among the target customer by posting user-generated content on your website. Very few things can encourage a potential customer who is unsure whether to buy a product rather than seeing other customers use it.
The videos and photos from previous customers will convince the audience that your product is the best in the market. Concisely, UGC improves the new customer shopping experience and allows loyal customers to contribute to the company's growth.
It's recommendable to include the UGC content in emails and landing pages. Some companies have significantly increased conversion rates by setting the testimonials to run on the homepage. Whenever a new customer submits a review, it's automatically displayed for the customers currently viewing the page to see.
Include White Space Around Main Visual Elements
White space is one of the essential factors you should consider when designing your website. It gives the brain and eyes time to rest as they digest the context. Please don't get it twisted, though; the white space does not have to be white – it means there should be a space between two content groups.
The visual elements will struggle to stand out from the rest if there isn't enough white space around them. Ensuring that there is enough white space on the page will be instrumental in ensuring that they remain in the user's short-term memory longer. 
In addition, it will also increase engagement and conversion rate as customers the content will resonate better with the customers.
Here are four best practices for including white space on your website pages.
To sum up, white space gives the website visitors time to relax and refocus. Having the right number of visuals and white space on your website will enhance the browsing and shopping experience. The calm and welcoming feel will help you connect with the customers emotionally.
Unboxing videos are best known for creating a buzz about new products. Social media influencers widely use them to introduce newly launched products to customers. As the name suggests, the users record the video opening and trying out the product from the first time.
These videos are a low-hanging fruit that you can leverage to of new products. It stands a high chance of going viral and piquing the interest of the target customers. 
You could also go the extra mile to record the video live to give the customers a chance to ask questions and get responses in real-time from you.
Influencer marketing is effective in increasing brand awareness and sales when executed well. Instead of hiring a macro influencer with millions of followers and charging thousands of dollars per post, hire several micro-influencers whose followers have characteristics of your ideal audience or clientele.
Request them to post a sponsored unboxing video and link to your website on their profile. This link can also be an affiliate link to incentivise them to record a high-quality video and promote it on social platforms. That way, they will earn a commission for every sale made via the link. Track the link to gauge the influencer's performance based on CTR and sales accrued over time.
Online shopping is convenient to the customers as it saves time that would have been spent driving to a physical store. However, with only two senses to engage, hearing and sight, the website design has to be perfect to encourage visitors to shop.
Thanks to augmented reality, you can now help the customers visualise how your product looks and functions even before adding it to the cart. So far, this technology has helped hundreds of websites, especially those that sell complex products, to generate more sales and increase their brand awareness.
If your product is sophisticated to the new customers, use augmented reality to explain the features in an easy-to-understand way. The dynamic sales presentations will help your website stand out from the crowd and engage with the audience better.
One of the highlights of AR is that it creates a memorable and engaging 3D interactive experience of the products. You can also use it to create 3D models of data sets that most of your website visitors find difficult to understand. 
Like any other website improvement, take time to do agile testing on your preferred AR software before using it on your website to avoid surprises. Ask customers for feedback about the new content format and continuously improve it. 
This technology is still new and most brands are yet to jump on it. Give your brand a head start by using it to make your website visually appealing.
Use Shoppable Videos and Images
Yes, video content and custom videos will positively impact your website conversion rate. However, if the customers can't find the products highlighted in the videos, your sales, and overall user experience will be profound. 
Succeed in compelling the target customers to purchase your product by including a direct link to the dedicated landing page on both the image and video. The product should be automatically added to the cart when they click on the video or image regardless of which platform they find it online. 
Otherwise, the assumption that customers will find time to visit your website and search for the product could be the reason your conversion rate is low. 
Make it utterly easy and seamless for them to purchase the advertised products by making both images and videos shoppable. Embrace an omnichannel marketing strategy to offer the same shopping experience to all your customers.
Invest in Exceptional Photography Services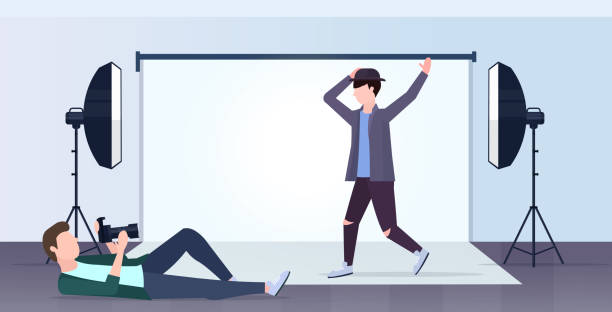 The quality of an image influences its ability to convince target customers to buy. Hire a professional photographer who is reputable to take clear and attractive pictures of your products. Go ahead and flaunt the images on your landing pages and other sections of your website to grasp the visitor's attention. 
A well-captured and polished photo of your product will stand out from the mirage of other images posted online and encourage the target customers to buy. Images convey the intended message better than text, so you will save space by using one or two photos of the product instead of a 1,000-word product description.
Conclusion
Website landing pages are crucial for increasing the number of leads and the conversion rate. However, website UX design plays a significant role in this, and we recommend that you hire a professional landing pages UX designer. 
Contact us today for custom website design services in Singapore. Our support team is on hand to answer your questions and offer a free and non-obligatory quote.