A combination of user signals and analytics from your website can determine the fate of your pages in search engine results. User experience (UX) design may have an impact on both.
Consider two internet retailers that provide the same products at nearly comparable pricing. A savvy online buyer will go with the retailer whose site has an easy-to-navigate structure, is well-designed, and appears to be reliable over the others.
More frequently than not, searchers end their sessions at an online retailer that meets the aforementioned criteria. User activity patterns show that this website helps users achieve their goals and encourages search engines to place it higher in search results.
The importance of UX for SEO doesn't require any more explanation. Instead, we'd want to assist you in organizing your efforts to improve the user experience on your website. 
The following is a list of the most important aspects of a web page in terms of SEO
Test it out and find out what your website needs in terms of features and how to set them up to get higher rankings in search engine results.
Text Formatting
Relevance, utility, and readability are all important criteria to consider when crafting your written material. Despite the fact that the first two traits are often emphasized, readability encompasses much more. 
Even if a piece of writing is excellent, few individuals in today's fast-paced society read it from beginning to end. Instead, they skim it and just focus on the most enticing sections of the content.
Text formatting is designed to make it easier for users to find the information they are looking for. In a well-formatted document, the reader may easily tell what is primary and secondary material. 
In order to make your web pages more readable, you should include the following formatting elements:
Subheadings direct the attention of the reader to the next section of the document, make it easier for them to follow along with lengthy passages of text, and help them locate the most important details.

Bulleted lists are a great way to split up large amounts of content into manageable parts that are easier for the reader to remember.

The order of the steps you want your readers to do is shown in a numbered list.

Blockquotes are tiny sections of text that are used to draw attention to specific information, provide social evidence, or elicit an emotional response from the reader.

Readers' eyes are drawn to the most significant words or concepts on the page by using bolding, italics, and underlining—if not overused.
It's not as simple as it appears to be when it comes to formatting. Only when you design your own website from start is this an issue. Choosing font and spacing widths necessitates an understanding of proportion. 
If you're using a CMS, you don't have to worry about figuring out how to format your content because it's all done for you.
There are a few things to keep in mind while optimising your website for search engines. HTML tags and CSS styles let you customise the text on web pages. When it comes to search engines, HTML elements have a specific purpose and may be applied in a variety of different ways.
There are a variety of HTML tags that can change the visual appearance of your text as well as signal the role of different aspects of the text, reflect its framework and the significance of bolded words, or even alter the way the viewer pronounces them. 
This is why it's important to know how to use these tags correctly. While using HTML tags for formatting, be sure to follow the guidelines.
While formatting text, don't forget to account for readability on mobile devices. Your smartphone device's default font size for body text should be at least 16px. 
This is the ideal size for sites with a lot of content and plenty of user interaction. Input areas for personal information or online enquiries via web forms can also benefit from this technology.
Illustrations And Photographs
Your website's user experience is enhanced by the addition of visuals—pages seem dull without them. If you want to make your blog articles, catalogue, or sales pages more visually attractive, you may use images to explain your points. 
What kind of photographs you choose will depend on your aims and the sort of content you're trying to convey?
As a result, the weight of graphics on a website might slow it down. Because of this, there's little use in sprinkling in photos only for the sake of appearance. Every picture you provide on your page should be useful to the user and optimised for search engines. 
As far as determining the worth of an image is concerned, there are no hard and fast rules:
Use file formats that search engines can index (such as PNG, JPEG, or GIF) and think about using next-generation image formats like WebP (the Web Picture Protocol).

Optimise the size and quality of your photographs by compressing them before uploading them to your website.

It's possible to create responsive images that adapt to the size of the screen by using the srcset="src="" src="" alt=""> syntax.

Use hyphens rather than underscores to separate words in picture file names so that they are more descriptive.

In order to assist search engines, in comprehending what's on an image, provide the alt="" and title="" properties.

Refrain from utilising the same stock photos that everyone else does.
Image search results might include photos from your website. Some of your images may appear in rich snippets on general SERPs if you mark up your pages in accordance with Google's guidelines for adding structured data.
The Folds Above
When a visitor visits a website, the material above the fold is the first thing they see. Only the minimum amount of data is required for a visitor to make an informed decision about whether or not they choose to stay and participate in the site.
The following items are often placed above the fold on most business websites:
The name and logo of your website aid in the recognition and retention of your brand.

Evokes feelings and sets an appropriate mood.

Headline—describes what the website is all about in a succinct manner.
CTA—converts individuals who are ready to take action into customers or clients.
Provides connections to the website's most significant pages. There are home page layouts for nearly every sector in today's content management systems. It's important that the templates adhere to industry standards and have all of the required structural components. 
You only need to replace the placeholder hero picture, title, subheading, and CTAs to create a beautiful above-the-fold page.
It's another benefit of current website themes because they're now responsive and intended to suit the screen on various devices. As a result of the fluid layouts and stacking restrictions for content blocks, certain information is pushed below the fold on small displays.
The speed at which a visitor can see the material on a page is just as crucial as the content itself when it comes to search engine optimization. In order to have the best of both worlds, you need to harmonise your SEO and UX/UI design requirements such that the website loads quickly while still being visually appealing.
In-Text Citations And References
A website's headers often include the logo or company name, as well as the most significant elements that users should be able to access from any page of the website.
Sticky headers are common on many websites, allowing users to easily access important links or contact information even as they scroll down the page.
In the past, headers were fairly large and contained a lot of content. They may take up as much as a third of the screen's vertical space. Mobile design, on the other hand, has had a profound impact. In today's web design, most site headers take up less than 1/6 of the screen real estate, with only a small logo and one line of navigation.
While headers have shrunk, footers have become larger. Webmasters are increasingly creating "fat footers," or "meg-sized" footers, on their sites. These footers provide as many links as possible to various web pages.  There are also social networking icons, contact information, and newsletter subscription options on the page. It's fine to go with the flow, but there's one guideline to remember. Consistency is a big draw for people. In order to create a successful footer, you need to know what your visitors anticipate and then provide it. 
If they're used to seeing links to privacy policies and sitemaps at the bottom of websites, then you should do the same. On mobile displays, headers and footers are typically rearranged to fit in a single column. Footers, on the other hand, tend to grow gigantic in height and make sites appear unending when the main menu is hidden by a hamburger symbol.
Even so, having a well-populated footer on a mobile device may be a boon. It was noticed by UX designers that mobile users frequently scroll down to the footer.
Swiping down on mobile devices makes it simple to get to the bottom of a page. You may utilise this as a motivation to include something helpful on footers, as they garner almost as much attention from mobile consumers as headers on desktop displays.
Navigation Menu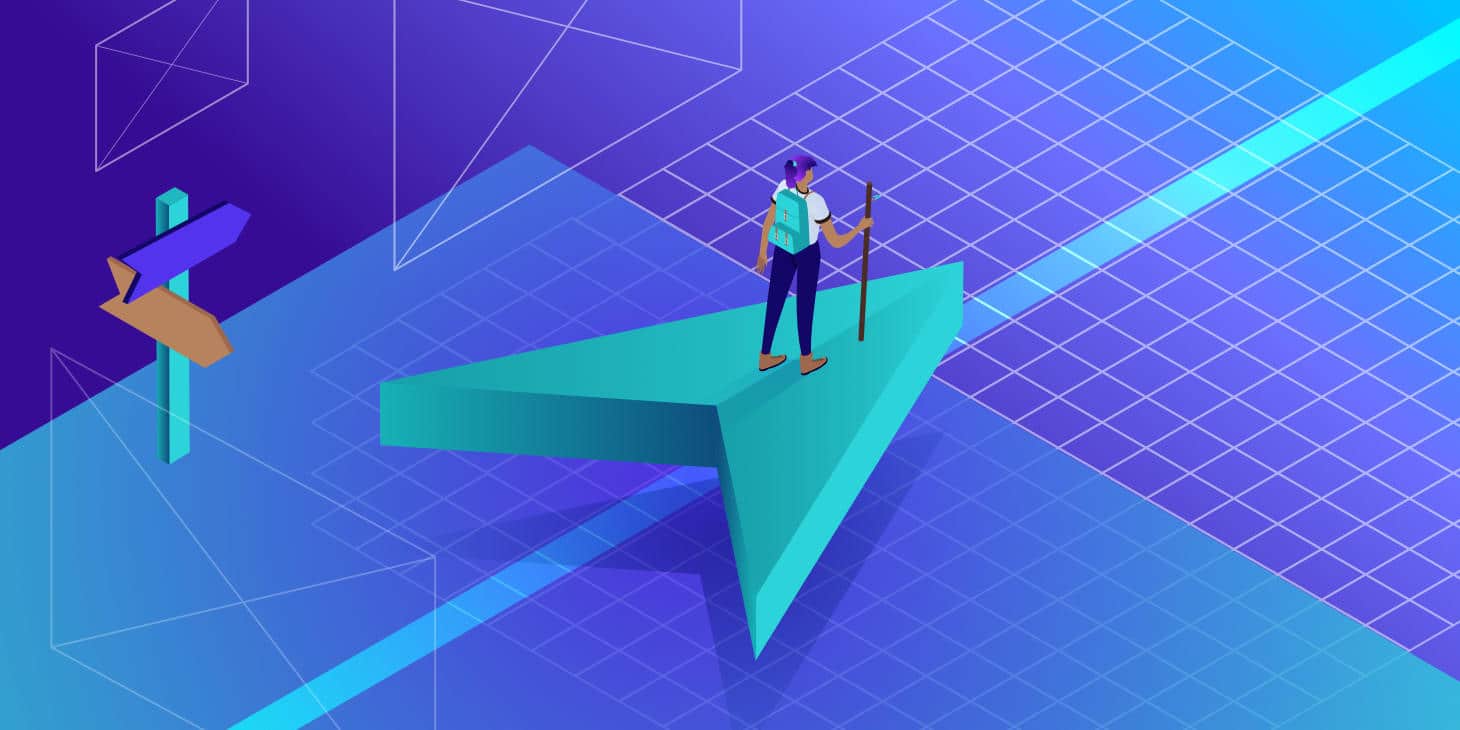 There should be no more than five to eight significant links in the website's header's main menu. According to the nature of your company, you'll want to include a variety of links. 
The Home, About Us, and Contact sections are usually linked from the top of every website.
In addition to these, there may be more links:
List of items or services available for purchase

Buttons for signing up or logging in

Icons for the shopping bag and the wish list

Resources or a knowledge base may be a blog
Extended menus are common in large online stores and periodicals. Those menus normally organise the links by category. For an e-commerce site, for example, the pages might be organised by product categories, such as footwear, blouses, pants, and boots, or by topics, such as economics, art, or games.
Creating user-friendly menus for mobile devices is a challenge for web designers. A drop-down or fly-out list is the most typical approach, with a hamburger menu symbol in the header hiding the horizontal menu. From an SEO viewpoint, it makes absolute sense to put a certain set of sites on your main menu if you want to increase their rating. 
As a result, you'll be directing the website's link equity to these pages by creating sitewide internal connections. To tell search engines which pages are essential, you'll use the tried-and-true PageRank sculpting approach.
CTA (Call To Action) Buttons
There are two places where your primary CTA button should be located: the header and the top of the page. Your website visitors will be able to see the quickest path to their aims with your assistance. Perhaps a bold colour or a drop shadow can help this button be different from the rest of the design.
Another call-to-action button on the same page is acceptable provided it offers visitors a plausible option. It can take visitors to the same destination, but it will take them down a longer route, and as a result, it will be less eye-catching than your primary CTA button. While the primary CTA would read, "Start a free trial," the secondary would read, "View demo account."
A smaller number of calls to action (CTAs) per screen is ideal for mobile optimization. Remember the UX guideline that states that tap targets should be large enough to suit finger pads? 
This is the first reason why. The second problem is that the website that users get at after clicking those links may not be mobile-friendly. As long as SE Ranking's interface looks good on mobile devices, the opportunity to view a sample account will remain available.
Despite the fact that the primary goal of CTA buttons is to increase revenue, they also assist SEO. They force users to go through your site's content. 
Additionally, the act of clicking upon those buttons always results in a transaction. The finest sort of user session on your website is one that results in conversions since it signifies that everyone involved in your company, SEO professionals, and search engines did their jobs correctly.
Switching Between Languages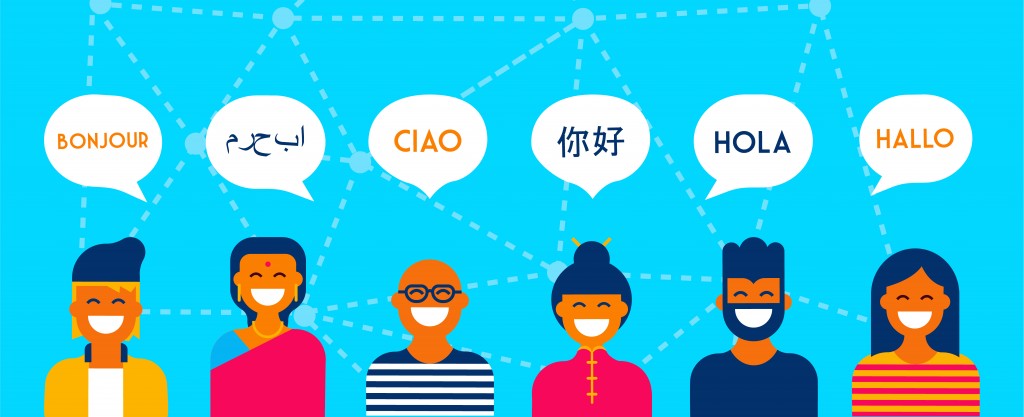 A language switcher is a must for any website that serves more than one state or a multinational country. No matter how many languages your site automatically recognises, you'll still need this functionality.
When an English-speaking consumer visits your website from a laptop in Berlin, your website automatically switches to German. For them, they'd like to use their own language. Your customers will have a bad impression of you if you don't provide this choice.
Either in the website's header or footer, this modest yet crucial page element belongs. Both solutions are good, but you must ensure that it is really easy to locate. Language switches are frequently seen in the primary menu of mobile devices.
There are a variety of ways to shift between the two language versions of your website. A dropdown menu will save you room if your website has three or more distinct versions. Use Deutsch instead of Germany and Japanese when referring to languages.
Lastly, be cautious while utilising flag icons. Choosing Portugal's flag to represent the Portuguese language is an insult to the millions of people who speak this language and live in more than ten countries across the world. 
As a result, adding flag symbols would be a suitable option if your Portuguese pages were adapted for both Portugal and Brazil.
The Breadcrumb
Breadcrumb navigation is a must-have for any website with several levels of navigation. Most websites make use of breadcrumbs depending on a user's location or a category to show the site's structure. 
There are various characteristics that breadcrumbs should fulfil in terms of UX design in order to be easy and helpful: 
Except for the current page, each step in the navigation should be clickable.

It's important that page titles and labels match each other, especially if they contain specific keywords.

Shorten lengthy labels and make breadcrumbs legible by using ellipses.

A lengthy breadcrumb trail can be condensed by collapsing middle-step labels.
Your site's breadcrumbs are a great way for visitors to learn where a page originated and how it fits into a certain category. For example, if a customer lands on a product page at an online store, they may wish to quickly access a list of related goods by using breadcrumbs.
Breadcrumbs are typically removed or compressed on the mobile web in order to save space and show simply one label for the parent page (or the previous step). When it comes to mobile displays, breadcrumbs are sometimes employed as the primary navigational tool. 
As an example, on eBay's category pages, breadcrumbs are collapsed, yet they remain visible on the product pages. For a horizontal screen, the breadcrumbs element may be scrolled horizontally as well.
Using breadcrumbs not only benefits the user but also aid SEO. To better comprehend your site's structure and classification, Google employs breadcrumbs. but also, to make snippets of the website URL on the SERP more user-friendly to read.
Sidebars On The Left And Right Of The Page
Sidebars was once an essential element of any website before the smartphone age. All of a site's information is now arranged in a single column, making it easier to read on a mobile device. 
Only on a computer desktop will you see sidebars on a website. On smartphones, sidebar material is often pushed down to the bottom of the main column. Web designers are increasingly opting to remove this feature from their websites. Website sidebars will never vanish, despite the fact that most traffic still originates from desktop computers. 
Aside from that, they still have a lot to offer in terms of UX and SEO. Sidebars are a common feature incorporated in blogs, for example. Ad banners for connected items or events, newsletter signup forms, and other conversion-focused components are common on blog post sites.
In order to make it easier for visitors to find their way around long-form content, blogs commonly include a sidebar table of contents. In addition to enhancing the user experience, including in the table of contents the H2> and H3> heads from the article has SEO advantages.
In highlighted snippets or rich results, Google utilises this navigation element to offer extra links.
Faceted Navigation
Filtering and sorting options are common in the product listings of large online retailers. Facing navigation is the term used to describe these two sorts of functions. 
Using faceted navigation, customers may select from a smaller selection of available products or rearrange those already in their shopping carts. While these features enhance the user experience, they can also complicate SEO.
It is possible to construct a faceted navigation system in two ways. You don't have to reload the website since JavaScript code allows you to dynamically alter the product list on the go. The same URL is used for both filtered and sorted listings.  It's also possible to load each list of things on its own URL, although this is more cumbersome than using the faceted navigation. In this case, it creates an endless number of URLs that may be indexed by search engines.
Facing the issue of duplicating material is an unfortunate side effect of faceted navigation. SEO suffers as a result of the dilution of ranking signals into several URLs. 
So, none of the clones of the page is powerful enough to score well in search engine results. Using rel="canonical" and setting it to the parent category page where sorting is applied is the best solution. All sorting results will be consolidated onto one page for search engines to use.
It's possible that product filters will generate new URLs, which could lead to duplication and thin content issues. If you use a mix of filters, you might only get two or three items on each page, although this is more common when using single filters. 
URLs containing results from such a filtering process should not be included in the website's crawling budget. Disadvantageous filtering results can be prevented from being indexed by restricting search robots. 
Noindex, nofollow, and none robots' meta tags can be added to the head> portion of these pages. Another option is to use the noindex, nofollow, or none directives in conjunction with X-Robots-Tag when submitting the URL HTTP headers of such sites.
But there are several filtering results pages that are useful for SEO. It is possible to target long-tail keywords with such pages. What if your client's type "black shirts" into Google? 
The results of the "black shirts" inquiry will be exactly what they're after. Search engines will index and provide high rankings to a specific URL (like website.com/red-shoes) that shows such search engine result results.
Related or Featured Products
Additional navigational widgets are frequently seen at the bottom of product or blog pages. These widgets may be used to automate internal links on your website. Your customers will like the relevant ideas, but SEO experts will appreciate the interlinking of similar topics or goods.
Showing previews of the destination pages is common to practise when showcasing related and/or prominent items in carousels and lists. Your blog may benefit from a related posts widget. The articles it links to will include titles, thumbnails, and brief snippets.
From the point of view of improving the user experience, this widget aids readers in discovering more resources on your site that address the same subject matter. 
In terms of SEO, it aids in the creation of additional internal links to draw attention to key pages. Crawlers will be able to discover all of your blog's pages and understand their relationship to one another.
Instead of utilising widgets, you may just add simple lists of links to your web pages if desired. Only use relevant keywords in the anchor text and make it obvious whose pages you are linking to and why.
Elements Of Social Evidence
With the aid of SEO website design components, you may use social proof. It is possible, for example, to display the number of customers you now have, to highlight well-known clients, or to include their recommendations in your content. 
These include badges from review sites as well as from renowned research and consultancy businesses. Customer reviews and testimonials are the most persuasive social proof pieces to your potential customers. There is no better method to include testimonials into your website than by using a carousel of client testimonials. 
Your customers' images and connections to their social media accounts might make your testimonials more engaging and credible.
Short video testimonials or client success stories are other options. For maximum impact, combine brief video testimonials and quotation snippets on your customer page with references to relevant case studies.
Elements for obtaining information from the user
All but a few pages on your website will be just informative; the rest will be interactive. Websites may be made more interactive by using a variety of tools, including forms with numerous input fields, file submit buttons, time stamp selectors, text areas, and so on.
One of the most often used forms of user input is the text box. At least one form may be found on just about every website today. The reason for this is that forms are typically the last thing a user does before leaving a website. Forms are available for any conversion activity, from registering for an event to creating an account. All of these need a great deal of consideration on the part of UX designers. 
In the wrong hands, forms become roadblocks to users' aspirations, resulting in irritation and dissatisfaction.
In order to create useful forms, remember the following rules:
Because excessive fields in a form decrease conversion rates, ask just what is necessary.

To speed up the process of filling out forms, use predefined values and autocompletion.

Make it easier for people to fill out forms by utilising placeholder text and input masks.

Adapt mobile keyboards to their input methods (letter or numeric keyboard).

Make input fields that are easy to tap on mobile displays larger and more prominent.

As soon as a user enters inaccurate information, they will be promptly notified.
If you want to open a form in a popup, you can do so. In order to prevent the URL from being indexed by search engines, a form must open on a distinct URL.
Online Resources That Are Completely Free
A regular static web page may be transformed into an interesting or helpful tool with the use of interactive components.  It's also a brilliant way to get a lot of backlinks since people are willing to share good internet products that give value for free.
Virtual makeup and hairdo try-on tools are being offered by huge online cosmetics businesses to entice clients and assist them to pick the finest goods. People may submit a photo of themselves to the Maybelline website and try on various make-up and haircuts, for example.
Comments
Comment sections on blogs and product evaluations are among the most contentious aspects of a page. Despite the fact that they allow for two-way contact between the firm and its consumers, they necessitate resources and dedication to make the conversation significant.
Customer connections may be built if you have the resources to cope with customers' comments. As a result, you'll be able to make more informed judgments about what things to offer or what content to post.
---
In A Nutshell
UX design is an essential aspect of SEO best practices because of Google's approach to ranking. Easy navigation, interesting and engaging content, and a mobile-friendly UX style are now considered essential elements of every successful user experience. 
As long as your website doesn't have all of these features, visitors won't remain long enough for the search engine or for buyers to convert.
To develop a fantastic website, you need to figure out what pages you'll need and how they'll be organised. Think about what's customary in your sector so that you can ensure that all of the page components customers expect to see are present. 
Think about what you can do to make your site stand out from the crowd without breaching any of the principles of SEO.