Influencer marketing is the toast of the town these days, and for a good reason. Every savvy marketer seems to be embracing it, and it's easy to see why. After all, who wouldn't want to leverage influencers' reach and appeal to boost brand awareness?
But as with anything else in life, it pays to be sure you don't get ahead of yourself. So, how exactly do you determine if your influencer marketing effort is delivering the desired results?
https://www.youtube.com/watch?v=hFtlZTD9pUI&pp=ygUcSW5mbHVlbmNlciBNYXJrZXRpbmcgTWV0cmljcw%3D%3D
The answer lies in tracking the right metrics.
7 Influencer Marketing Metrics You Need to Track
Before you reach out to any influencers, it helps to determine which metrics will help you evaluate the success of your campaign. You want to be sure that the metrics you track are closely tied to your marketing goals.
Here are seven Influencer-focused key metrics that you should be Tracking every time you Work with an Influencer:
#1. Reach and Impressions
First, you must understand the different influencer categories — micro, macro, nano, mega, and power.
Micro-influencers have a smaller audience size but higher engagement rates.
On the other hand, Mega-influencers have a more extensive reach than micro-influencers but with a lower engagement rate.
But that's not important. The two most important metrics to track are Reach and Impressions.
Reach

: Reach shows how many people saw the post. The number could be bigger than the audience size because the content can be shared, seen, tagged, cited, and commented on by people who don't necessarily follow the influencer. A high reach is a good sign that more people have been exposed to your message.

Impressions

: Impressions show how many times the post was viewed by different people, including those who saw it multiple times. It's important to note that an impression doesn't necessarily mean an action has been taken, but it's still an excellent way to measure if people liked the post enough to take a look.
#2. Audience Engagement
Audience engagement indicates how well the influencer's energy contributes to the development of their channel. It suggests the audience's interest level in the influencer's content.
Engagement metrics usually include comments, likes, shares, and other forms of user interaction with the content.
It influences the influencer's ability to convert views into purchases or other forms of action. A higher engagement rate means more people are interacting with the content and that they find it valuable.
It also indicates the level of trust the influencer has built with the audience — a good thing for your brand.
So, how do you figure out the engagement rate? You can use a tool that automatically calculates it for you (more on that later).
But if you want to do it manually, start by dividing the total number of interactions (likes, comments, and shares) by the total impressions. Multiply the results you get by 100, and that's your engagement rate.
Remember though: a high engagement rate doesn't necessarily translate into success. A high engagement rate means people are interested in the content, but it doesn't mean they're necessarily interested in your brand or product.
#3. Audience Growth
You want to track the audience growth of the influencer over time.
Audience growth is a great indicator of how well the influencer attracts an audience and builds a following.
The last thing you want is to waste your marketing money on washed-up influencers whose audience is shrinking.
You can track your influencer's audience growth by looking at the number of followers they have over a certain period.
The idea is to track influencers' audience growth with every new post they publish. If their audience grows with each new post, then that's a good sign.
It also helps you identify influencers who have the potential to become powerhouses for your brand.
#4. Brand Mentions
After you start working with an influencer, brand mentions are the most important metric to track.
You want to see how often the influencer mentions your brand name, product, or service.
Track the mentions before and after the influencer campaign.
If the number of brand mentions increases significantly, then that means the influencer is doing a great job of creating awareness for your brand and increasing engagement with their audience.
It's also important to track the sentiment associated with these mentions. Are people talking positively about your brand, or are there negative comments?
You can use a tool to monitor mentions or do it manually.
Search for the brand name and related keywords on social media platforms like Twitter and Instagram to see what people say about your brand.
#5. Traffic from Social Media
Just mentioning your brand on social media isn't enough.
You want to track the traffic coming from social media directly to your website or landing page.
You want their followers to check you out and take a look at what you have to offer.
The best way to track this metric is by using web analytics tools like Google Analytics.
See how much traffic you're getting from social media platforms.
First, ensure the influencer has a call to action directing their followers to your website, landing page, or app store page.
Give the influencers a URL to use as a CTA, then track it in the analytics tool.
You'll see how many people clicked through, what pages they visited on your website, and where they came from.
Then you can track the performance of each influencer by looking at the amount of traffic they generate for your brand over a certain period.
#6. Conversions from Social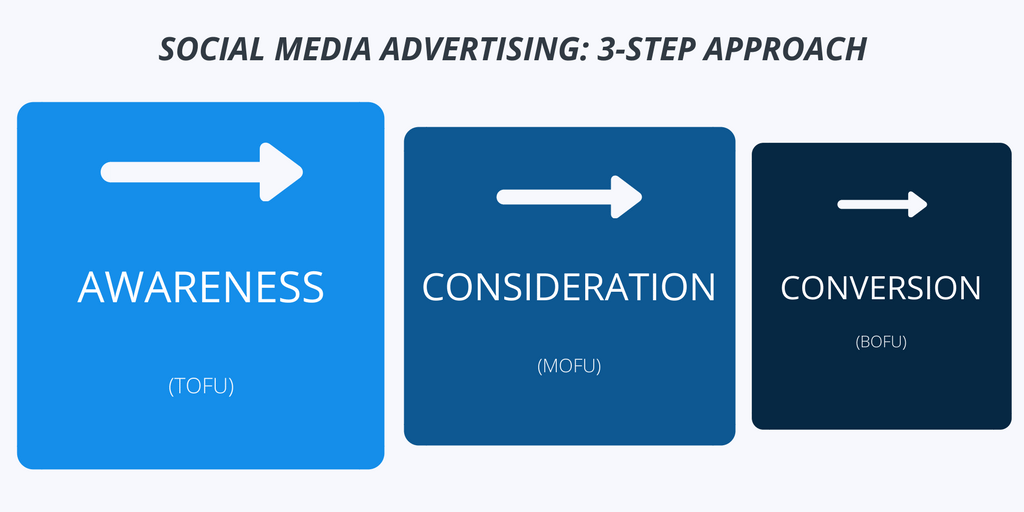 The conversion rate tells you how many influencer followers are taking action after clicking on the CTA.
It's usually expressed as a percentage, with 100% meaning everyone who clicked took action.
You want to track and compare conversions across influencers to measure their effectiveness in driving conversions.
Again, you can do this with Google Analytics or other web analytics tools.
You can start by asking yourself what you want your visitors to do.
Do you want them to sign up for a free trial, make a purchase, or download your app?
Once you've established that goal, the next step is to track how many of your visitors who arrive through the influencer's CTA take action.
Once you have the data, you can easily compare the influencers' conversion rates to determine who's most effective.
To effectively track where your conversions are coming from, you want to use trackable links. Their unique ID will show you exactly where each conversion came from.
This will give you a clear picture of how many conversions each influencer drives.
#7. Return on Investment (ROI)
The most important metric to track is the return on investment (ROI).
It helps to know how much money you are making from your influencer marketing efforts.
Calculate the ROI by dividing total revenue (sales and leads) from influencers by the amount of money you spend on the campaign.
For example, if you spent $1,000 on an influencer campaign and generated $2,500 in sales, your ROI is 2.5 (2,500/1000 = 2.5).
That means you've made $2.50 for every dollar spent.
You can use ROI to compare the performance of different influencers and determine which delivers the best results for your brand.
7 Handy Tools for Influencer Analytics
Tracking the metrics mentioned above can be time-consuming and tedious.
Thankfully, plenty of tools simplify this process and make tracking your influencer marketing efforts easier.
Some of the most popular influencer analytics tools include:
#1. Awario: for Tracking Brand Mentions and Reach
Awario is an online monitoring tool for analysing brand mentions and social media reach.
You can use the tool to track conversations about your brand across social media, blogs, news, videos, reviews, forums, and more.
Be the first to know what people are saying about your brand, and take action quickly.
Unlike other monitoring tools that rely on a single third-party data provider, Awario crawls over 13 billion web pages daily.
That ensures that you're getting the most accurate and up-to-date data.
Key Features:
Mentions Feed:

track every mention of your brand in real-time.

In-app Social Media Management:

easily keep track of all your social media accounts in one place.

SEO Insights:

get insights on the top-performing keywords, backlinks, and competitor analysis.

Social Media Listening Dashboard:

measure your social media reach with detailed analytics.

Influencer Discovery and Outreach:

use Awario's influencer discovery tool to find potential collaborators and outreach them.

Competitive Brand Monitoring:

monitor your competitors to see how you stack up.

Email Alerts:

Be notified when there's a mention of your brand.
How Much Does Awario Cost?
Awario offers three pricing plans: Starter at $39/month ($24/month if you pay yearly), Pro at $119/month ($74/month if you pay yearly), and Enterprise at $399/month ($249/month if you pay yearly).
The plans differ in the number of keywords, mentions, and users.
You have a 14-day free trial to test the features before deciding on a plan.
#2. Hyper Auditor: Influencer Search and Campaign Management
Hyper Auditor is a powerful influencer search and marketing tool.
It allows you to find the best influencers for your campaigns on Instagram, TikTok, and YouTube.
You can specify your marketing needs and use Hyper Auditor's advanced filter system to find influencers that fit your requirements.
You can even search influencers who've already mentioned or talked about your brand or whose audience matches yours.
Not only that, the tool also allows you to search for experts in your niche and engage them.
So you can start building relationships with influencers even before making a campaign.
Key Features:
Influencer Search Engine:

find the perfect influencers for your campaigns quickly and easily.

Powerful Instagram Analytics:

Get detailed insights on influencer performance, such as engagement rates, follower growth, etc.

In-app Campaign Management:

Manage campaigns easily with Hyper Auditor's campaign management tool.

Detailed Reports:

Get real-time analytics to make better decisions for your next campaign.

Qualify Blogger's Audience:

Ensure your campaigns reach the right audience and get maximum results. They have one of the most advanced fraud detection systems.

Identify Engagement Level:

quickly check if influencers are engaged with their followers or not.

A Database of 3M Plus Influencer Profiles:

Hyper Auditor's database has over 3 million influencers from various industries.
Search Influencers by Age, Location, Authenticity, Followers, and more.
View Contact Information:

View the contact information of the selected influencers.
How Much Does Hyper Auditor Cost?
Hyper Auditor's pricing plans start from $30/seat/year for one credit to $349/seat/year for 50 credits.
You also get a 7-day free trial to test the features before deciding on a plan.
All their plans include basic features such as audience quality score, engagement analytics, demography and language insights, influencer search, PDF export, and more.
#3. Affable.ai: Influencer Analysis and Engagement
Affable.ai is an AI-driven influencer analysis and engagement tool that helps you identify the best influencers, analyse their performance, and engage with them.
Learn about their age, location, language, follower count, etc.
It also serves as a platform for building, optimising, and executing influencer campaign strategies.
You can also track your influencer partnerships and measure the performance of any campaign.
Key Features:
Find Influencers:

Trawl through millions of influencers and find the best one for your campaigns.

Analyse Performance:

Analyse their performance with detailed analytics such as likes, followers, engagement rate, etc.

Engage with Influencers:

Easily build relationships with influencers and collaborate on campaigns.

Campaign Management:

Manage all your campaigns from one location using Affable.ai's campaign management tools.

Campaign Insights:

Monitor the progress of your campaigns with detailed insights into each one.

Track Performance:

Track influencers' performance and measure their impact on your campaigns.
Bonus Module:
Market study:

Find relevant hashtags, influencer partnerships, industry trends, and more.

Market trends:

Track industry trends and generate reports to help you make better decisions.

Competitive Analysis:

Monitor the performance of your competitors to find out what works best.
How Much Does Affable.ai Cost?
Affable.ai offers three pricing plans – SME, Pro, and Enterprise. The website doesn't indicate the price, but you can request a quote.
All three plans include basic features such as influencer search, campaign management, analytics, insights, etc.
The Pro plan includes advanced features such as multi-brand support and custom reports. The Enterprise plan includes all the features of the Pro plan plus more advanced features like dedicated account management, custom workflows, and white-label branding.
#4. GRIN: for Monitoring Post Performance
GRIN is an influencer marketing platform that helps you manage campaigns and track post performance.
It comes packed with features such as campaign creation, managing contracts, reporting tools, post-monitoring, content management, and more.
You can also use it to identify and collaborate with influencers, analyse their performance, measure the reach of posts, and even get insights into the ROI of a campaign.
Key Features:
Influencer Recruitment Tools:

GRIN offers tools you can use to find and manage influencers for your campaigns.

Relationship Management:

Stay connected with influencers and easily manage collaborations.

E-commerce Integration:

Integrate your e-commerce store with GRIN to track sales and conversions.

Analytics & Insights:

Get insights into the performance of posts, campaigns, and influencers.

Post Monitoring:

Monitor post performance with engagement rate, reach, clicks, and more metrics.

Campaign Management:

Manage all aspects of a campaign from start to finish with GRIN.
How Much Does GRIN Cost?
GRIN offers customisable subscriptions. You provide the company with a detailed description of your campaign needs, and they'll put together a package that fits your budget.
#5. Emplifi.io: for Audience Insights
Formerly Socialbakers, Emplifi.io is an AI-driven audience insights platform that helps you understand your target market and create better campaigns.
You can use the tool to tune into online conversations with social listening and intelligence.
The multi-feature platform analyses each influencer and follower profile, revealing deep-seated insights into their behaviour and interest.
Key Features:
Audience Insights:

Get detailed insights into your target market with Emplifi.io's analysis tools.

Campaign Optimization:

Optimize campaigns for maximum impact and best results.

Social Listening & Intelligence:

Listen to conversations and gain intelligence on customer needs and preferences.

Analytics & Reporting:

Track performance and get reports on the impact of campaigns and influencers.
How Much Does Emplifi.io Cost?
Emplifi.io offers two pricing plans — Essentials and Complete Social media Cloud. The Essentials plan costs $200/year for five users. Their Complete Social Media Cloud isn't priced on their website, but you can contact them for a quote.
#6. Sendible: Manage Social Media at Scale
Sendible is a social media management platform that helps you monitor and manage campaigns at scale.
You can use the tool to create custom content, schedule posts, track engagement, find influencers, and measure ROI.
It also offers analytics tools that provide insights into post performance and audience behaviour.
The tool covers with eight standard report covering:
Engagement

: Track post performance, engagement metrics, and audience growth across all accounts.

Facebook Page:

Track likes, comments, and shares on Facebook.

Twitter

: Track retweets and mentions on Twitter.

Instagram

: Track likes, comments, and shares on Instagram. See the impact of your Instagram posts.

LinkedIn

: Monitor your company page and follow engagement metrics.

YouTube

: See how your YouTube content is performing. Monitor video engagement, growth, and more.

Google Analytics:

Integrate Google Analytics to understand user behaviour and track conversions.
Key Features:
Analytics

: Get insights into your social media campaigns with analytics reports.

Social Monitoring:

Monitor conversations, keywords and more across all accounts.

Automated Publishing:

Create custom content and schedule posts across multiple platforms.

Content Management:

Manage content across all accounts from one dashboard.

Keyword Filtering:

Filter conversations based on keywords and topics.

Multi-account Management:

Manage multiple accounts and teams from one dashboard.
Pricing
Their pricing plan starts at $29/per month
#7. Talkwalker Analytics
Unify all your social media data and eliminate the need to log in and out of multiple accounts with Talkwalker Analytics.
The tool offers real-time analytics and insights so that you can understand the impact of your campaigns and track performance in near real-time.
The tool allows you to add multiple social media profiles to your dashboard and track conversations around a brand, product, or topic from one place.
Even better, use the tool to analyze your competitors and make informed changes to your own social media strategy.
Key Features:
Social Media Monitoring & Analytics:

Monitor conversations, impressions, and engagement metrics across multiple accounts from one dashboard.

Sentiment Analysis:

Analyze online conversations to understand how people feel about your brand or product.

Competitor Analysis:

Analyze competitor performance and track the impact of their campaigns on social media.

Real-time Insights:

Track performance in near real-time and quickly understand the impact of campaigns.

Multi-Profile Management:

Add multiple social media accounts to your dashboard and track conversations from one place.

Virality Analysis:

Analyze how content spreads across the web and understand audience behaviour.
How Much Does Talkwalker Analytics Cost?
Talkwalker Analytics doesn't specify its pricing on its website. You'll have to contact them for a quote.
You've heard it before, and it's true — metrics matter. The only way to work out if your influencer marketing campaigns are working is to track the right metrics. Otherwise, you'll never know how successful your campaigns are.
Thankfully, there are plenty of tools to help you track and measure the success of your influencer marketing campaigns. From social media monitoring tools to analytics platforms, you can use the tools to get an in-depth view of your campaigns' performance.
These tools give you insights into conversations, engagement metrics, and audience growth so that you can make informed changes to your social media strategy.
Don't just take our word for it — track those metrics and start measuring the success of your influencer marketing campaigns today and make the most bang for your influence marketing buck.