You've successfully set up a killer SaaS business. Users are signing up, and revenue is rolling in. It's everything you dreamed it would be.
Now, onto the next big step. How do you ensure your SaaS business is as profitable as it should be?
While there's no one-size-fits-all answer to this question, we could all use a few solid tips that ensure our business is running at its best.
So, from increasing user experience to cutting down on costs, here are ten tried-and-tested tips for maximising your SaaS business profits:
#1. Don't Just Sell the Product. Sell the Problem
You're probably not the only one with a SaaS product that solves a particular problem. But with the right messaging, you can ensure your business stands out from the rest and is seen as the best solution to the customer's problem.
Many SaaS startups fail because they don't do an excellent job of storytelling. They focus too much on the product and not enough on the problem it solves.
We can all learn from Apple. They've been cashing in on the shortcomings of their competitors for decades. And you can, too — focus on the problem and make sure your customers know your product is the magical solution they need.
Here are a few ways to do this:
Focus on customer testimonials.

Their stories show how your product solves their problem, making it easier for potential customers to relate.

Tell the story of how your product was created and why it's better than any other solution out there. Remember the Mad Men episode when Don Draper pitches the Kodak Carousel? It's a perfect example of storytelling at its best. You can use it as inspiration.
Leverage your own experience in the industry and show potential clients why you're the expert they need.
You already have the product — now, make sure your customers know it's exactly what they need.
#2. Start Charging Early
Don't wait until your users are invested in your product to start charging, even if it's a small fee. The idea is to get users used to the idea of paying for your services from the start.
Educate them on why they shouldn't be hesitant to pay for a service like yours. Explain how it will improve their experience and make life easier for them. If you can show that paying for your product is worth it, they'll be more likely to stick with you in the long run.
Big numbers can be comforting and intimidating at the same time. Consider offering different service tiers, with each having different features and prices. That will make it easier for users to find a pricing plan that works for them.
Here are a few tips for setting up a pricing structure:
Keep it simple.

Too many options can be overwhelming and can lead to indecisiveness on the part of your customers.
Make sure there are benefits to each price tier.

Don't just add features. Add benefits instead. What can someone in the next tier get that someone in the lower tier doesn't?
Don't forget to include discounts.

Discounts are a great way to reward loyal customers and encourage them to keep using your product.
#3. Reduce Churn Rate
Churn rate is the percentage of users who stop using your product over a certain period—the lower the churn rate, the better. Reducing the churn rate means more customers sticking with your product, which translates to more revenue.
Start by understanding why people are cancelling their subscriptions. Is it because they're not getting value out of the product? Is it because of technical issues or customer service problems? Get to the root of the problem and start addressing it.
A customer's value is determined by the revenue they bring in, or as we call it, lifetime value (LTV). By lowering the churn rate, their LTV increases.
You can also consider offering incentives to keep customers around. Think about adding perks for longer-term subscriptions or offering discounts on additional products and services.
And, if customers cancel your subscription, don't let them go without first finding out why. Ask them if they loved the product or if there was something that didn't work for them.
Find out why they're leaving.
Is because:
Did they find a better product?

Didn't they get enough value for their money?

Didn't understand the product?
Whatever it is, make sure to use this data to improve your SaaS business.
#4. Marketing Campaigns
Marketing should be a big part of your SaaS business. The right campaigns can help you reach new customers, engage existing ones and generate more revenue.
Every generated lead should be nurtured through an email campaign, social media posts, or even a webinar series. An effective marketing strategy will help you engage leads and turn them into customers.
And don't forget about customer retention. Your existing customers are a valuable asset and should be treated as such. Keep them engaged with your product by sending out regular communication.
You want to keep them updated on new features, send out helpful tips and tricks, or just check in to see how they're doing.
Invest in the right channels and use them to increase revenue. You can do this through online ads, paid search campaigns, or organic content.
Focus on creating relevant content for your target audience and offering real value. Utilise various formats like blog posts, videos, or podcasts to reach a wider audience.
The idea is, from the profits coming in, set aside a decent portion of your budget for marketing.
Most fortune five companies invest — 10% of their annual revenue in marketing. You can do the same.
#5. Rethink Your Sales Strategy
Take a closer look at how you're selling your product. Are you taking advantage of every opportunity?
Consider adopting a more proactive sales approach. Utilise customer segmentation to create targeted campaigns and increase conversions.
Invest in sales automation solutions to reach out to leads that fall through the cracks. And don't forget about upselling and cross-selling opportunities.
Offer discounts for customers willing to commit for extended periods or try a higher-tier subscription plan.
You can also offer special packages for customers who have been with you for a while. They already know and love your product, so give them discounts or free trials as incentives to stay with you.
And don't forget about referrals—word of mouth is still one of the most effective marketing strategies. Offer rewards or discounts to customers who refer others to your product.
These are just some ways to increase revenue with a solid sales strategy. Put some thought into it, and don't miss out on any opportunities.
#6. Narrow Down Your Customer Acquisition
When you're trying to increase your profit margin, it helps to focus on acquiring fewer customers with higher lifetime value.
It might sound counter-intuitive, but spending more money to acquire better-quality customers can lead to greater profits. If they stay longer and spend more, they'll generate more revenue to cover the cost of acquiring them.
Start by narrowing down your target audience. Identify the people most likely to buy your product and focus on reaching out to them.
The idea is that not everyone will like your product — and there's nothing wrong with that. Concentrate on the people who do, and forget about everyone else.
You can also take advantage of customer segmentation to get more detailed information about your target audience and create personalised campaigns. The more you know about them, the better your chances of acquiring high-value customers.
Here's what you should do:
Answer a Few Questions:

Ask yourself questions about your target customers' age, business nature, geographic location, budget, interests, paint points, etc.

Research your competitors:

Find out what keywords they target with their campaigns, what platforms they use to reach customers, and what offers they make. Use competitor analysis tools such as SEMrush to get even more detailed information.

Create a Buyer Persona:

Put together all the data you've gathered and create a profile of your ideal customer.

Speak to People:

Talk to the people you want to reach out to. Ask them what they like, what they don't like, and why they decided to buy your product. Attend forums, organise surveys and polls, or look for customers already using your product and engage with them.

Utilise analytics tools and customer feedback:

Keep an eye on the data you get from your customers. Analyse, review, and use it to improve your product or create new offers. Use tools like Google Analytics or Hotjar to monitor user behaviour and optimise your campaigns.
All this information will help you narrow down your customer acquisition and increase your profit margin. Put in the effort, and you should be able to see the results soon enough.
#7. Experiment with Pricing Strategies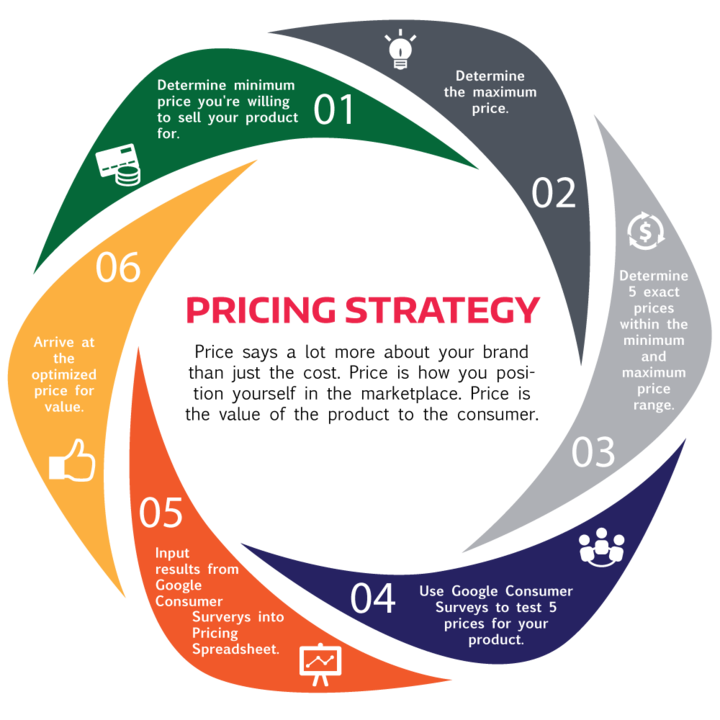 Your pricing strategy has a huge impact on your SaaS business profits. You want to generate revenue and still make it attractive enough for customers to go for it.
So, experiment with different pricing strategies and see which one works best. Consider offering free trials, discounts, or promotional offers. Create packages with different levels of features at different prices.
Try out subscription-based pricing or a usage-based approach where your customers pay for what they use. You can also offer free product versions with in-app purchases and premium features.
Here's how you attain optimal price points:
Analyse your competitors:

Gather data from the competition and determine their pricing strategies. What are their prices? Are they offering discounts, free trials, etc.? Find out all you can about them and use them to create a better offering.
Monitor customer feedback:

Keep an eye on customer reviews and use them to improve your product or service. Also, ask them directly about their pricing preferences.
Try A/B testing:

Split test different versions of your products with various prices and features to get an idea of what works best.
Monitor your sales:

Keep track of how many customers are buying your product and how much they spend. That will help you determine if your pricing strategy is effective or needs to be adjusted.
In the book, "Selling the Invisible," Harry Beckwith says, "You can't just drop a price and instantly increase sales; you must also create value. Value is created through the quality of the product, service, and marketing."
So, even more important than creating the right pricing strategy is providing value for your customers. Keep that in mind and experiment with different approaches to find the sweet spot between revenue and customer satisfaction.
#8. Customer Retargeting
Retargeting is a powerful tool for increasing your SaaS business profit margins. It involves targeting customers who have already interacted with your product or service in some way and offering them special offers or discounts.
Retargeting campaigns are proven to bring customers back and turn them into loyal, repeat buyers. Here's how you can use it in your SaaS business:
Track the customer journey:

Use analytics tools such as Google Analytics or Mixpanel to track the customer journey from their first touchpoint to becoming a paying customer. Figure out where they're dropping off and why.

Identify customer segments:

Once you understand who your customers are, identify different customer segments based on their behaviours or preferences. You can target different segments with relevant offers and discounts that will encourage them to return.

Use email campaigns:

Email is still one of the best ways to reach customers. Create personalised emails and send them to previous customers or those who have shown interest in your product. Use automation tools such as MailChimp or Constant Contact for better results.

Take advantage of social media:

Social media is an effective way to reach new potential customers and bring back previous ones. You can create custom audiences, lookalikes, and retargeting ads to win back customers.
#8. Dunning
When customers automatically unsubscribe from your services or cancel their subscriptions, you'll have to use a dunning strategy to recoup lost revenue. Dunning is the process of sending out notices or reminders to customers when they are delinquent on payments.
It could be that their cards expired, they didn't update their billing information, or entered the wrong payment details. You can create an automated dunning process that sends out gentle reminders to encourage customers to take action.
You can also implement a retry strategy where you automatically try to charge the customer again if their first attempt fails. This way, you won't have to keep manually trying to contact customers yourself and avoid losing revenue.
Here are some tips for successful dunning:
Give your customers an option to try out a transaction at least three times.

Offer to send reminders or prompt them with an SMS if the transaction fails.

Give customers the option to edit their billing information.

Offer discounts and incentives when they update their payment details.

Keep your messages polite and professional but friendly as well.
By automating your dunning process and setting up a retry strategy, you can avoid lost revenue due to payment issues.
#9. Average Revenue Per User (ARPU)
Another important metric for SaaS businesses is the Average Revenue Per User (ARPU). ARPU measures the average monthly revenue generated by a single user and can help you identify growth opportunities.
You can calculate your ARPU using this formula:
Total monthly revenue / Total number of users = Average Revenue Per User (ARPU)
For example, if your total monthly revenue is $50,000 and you have 500 users, your ARPU would be $100.
Analysing your ARPU can help you identify trends and opportunities for growth. For example, if you're seeing a steady increase in the number of customers but a decrease in ARPU, that could indicate a need to optimise your pricing or add more features.
#10. In-app Upsells
An application can be a powerful sales tool if you take advantage of in-app upsells. That involves offering customers additional products or services directly from your app, making it easier for them to purchase.
The key is offering relevant, valuable products that complement what they've already bought and improve their experience. For example, if you sell online courses, you could offer additional resources such as course bundles or eBooks.
You should also ensure that your upsells are easy to find and use so customers don't have difficulty finding them. That will help increase conversions and maximise revenue for your business.
Here are a few tips for successful in-app upsells:
Make sure the upsells are relevant to the product they've already purchased

Offer customers discounts or special offers

Include customer reviews and ratings to show the value of the upsell

Place your upsells in strategic locations in the app

Could you make sure they are easy to find and use?
#11. Third-party Cross Sells
Similar to upselling, cross-selling involves offering customers additional products or services that complement the product they've already bought.
But instead of selling these products directly from your app, you can use third-party services to find partners who offer complementary products. That will give you access to a more extensive selection of products and services and makes it easier for customers to find what they need.
The key is to find partners who have high-quality products that are relevant to your customers.
Here are some tips for successful third-party cross-selling:
Do your research and select the right partners.

Make sure their products are relevant to your customers' needs.

Include customer reviews and ratings of the partner products.

Offer discounts and special offers to make them more appealing.
#12. Risk-free Guarantee
Offering customers a risk-free guarantee is an effective way to increase customer satisfaction and boost sales. It can also be a great way to differentiate your business from the competition by showing customers that you're serious about delivering quality products and services.
Guarantee your customers a refund if they're unsatisfied with the product or service within a specified time frame. That way, customers have no risk in trying out your product and can be confident that their money is safe.
You can also consider offering extended warranties to give customers additional peace of mind. Offer to repair or replace a product if it's defective or doesn't perform as advertised.
Here are a few tips for successful risk-free guarantees:
Make sure the warranty is straightforward and easy to understand.
Offer a generous time frame or money-back guarantee.

Be responsive to customer inquiries and requests for refunds.

Consider offering extended warranties for high-ticket items.
You can increase customer satisfaction and boost your sales by offering a risk-free guarantee. It's an effective way to differentiate your business and build customer trust.
#13. Automation
Automation is one of the most powerful tools for increasing efficiency and reducing costs in any business. It can help you streamline processes, reduce manual labour, and improve customer service.
You should look for ways to automate as many of your day-to-day activities as possible. Consider using automated software solutions to handle customer inquiries, manage inventory and orders, process payments and accounting automation.
You can also use automation to personalise customer experiences by segmenting customers into different groups based on their needs and preferences. This will allow you to effectively target your marketing efforts and increase conversions.
Here are a few tips for successful automation:
Use automated software solutions such as customer relationship management (CRM) systems and e-commerce platforms.

Personalise customer experiences by segmenting customers into different groups based on their needs and preferences.

Test different automation strategies to see what works best for your business.

Monitor and evaluate performance to ensure automation is working as expected.
Automation can help you save time and money in your SaaS business while providing a better customer experience. It's an effective way to boost profits and increase efficiency.
#14. Gamification
Gamification is a great way to engage customers and encourage them to take specific actions. It uses game-like elements such as points, rewards, and badges to motivate customers and increase sales.
You can use various gamification strategies, from offering loyalty programs to running contests. You could also create an interactive platform where customers can compete against each other for virtual or real prizes.
Ideas abound, so get creative and think of ways to make your SaaS business more engaging. Here are a few tips for successful gamification:
Offer rewards for completing specific tasks or reaching certain goals.

Allow customers to compete against each other for virtual or real prizes.

Create an interactive platform where customers can earn points, badges, and rewards.

Gamify the customer experience by making it more fun and engaging.
Gamification is a great way to engage customers and increase sales in your SaaS business. It's an effective strategy for motivating customers and boosting profits.