What is child counselling? 
Child counselling is a type of therapy specially catered to young children, especially those under age 12. Child counselling provides aid to young children or youths who have experienced past trauma or having trouble coping with their environment. 
Here is some child counselling to consider:
Counselling

The Gifted Lab

Website
https://thegiftedlab.com/
Address
7 one-north Gateway, #01-16, Singapore 138642
Telephone
+65 6592 0241
Operating Hours
Monday and Tuesday: 2 PM to 6 PM

Weds, Thursday, Friday: 9 AM to 6 PM

Saturday: 9 AM to 2 PM

Sunday: Closed
---
Counselling

Singapore Counselling Centre

Website
https://scc.sg/e/
Address
51 Cuppage Rd, #03-03, Singapore 229469
Telephone
+65 6339 5411
Operating Hours
Monday to Friday: 9 AM to 7 PM

Saturday: 9 AM to 5 PM

Sunday: Closed
---
Counselling

Kids Therapy

Pricing
Therapy Session of 50-60 Minutes: S$150.00
Website
https://kidstherapy.sg/
Address
229 Mountbatten Rd, 02-32 Mountbatten Square, Singapore 398007
Telephone
+65 8322 8861
Operating Hours
Monday to Saturday: 10 AM to 8 PM

Sunday: Closed
---
Counselling

International Counselling and Psychology Centre

Website
https://intlcounselling.com/
Address
360 Orchard Rd, #06-08 International Building, Singapore 238869
Telephone
+65 6734 6463
Operating Hours
Monday to Saturday: 9 AM to 6 PM

Sunday: Closed
---
---
---
Counselling

Care Corner

Website
https://www.carecorner.org.sg/
Address
Blk 62B Lorong 4 Toa Payoh #02- 143 Singapore 312062
Telephone
+65 6353 1180
Operating Hours
Monday, Wednesday, Friday: 9 AM to 1 PM, 2 PM to 6 PM

Tuesday and Thursday: 9 AM to 9 PM

Saturday: 9 AM to 1 PM

Sunday: Closed
---
Counselling

Psychology Blossom

Website
https://psychologyblossom.com/
Address
308 Tanglin Road #02-15, Phoenix Park, Singapore 247974
Telephone
+65 8800 0554
Operating Hours
Monday to Saturday: 9 AM to 6 PM

Sunday: Closed
---
Counselling

Promises

Website
https://www.promises.com.sg/
Address
#09-22/23, Novena Medical Center, 10 Sinaran Drive, Singapore 307506
Telephone
+65 6397 7309
Operating Hours
Mon to Fri: 9 am – 6 pm
Sat: 9 am – 3 pm (Clinical Services Only)
---
Counselling

Psych Connect

Website
https://www.psychconnect.sg/
Address
10 Winstedt Rd, #03-13, Singapore 227977
Telephone
+65 6493 0244
Operating Hours
Monday: 9 AM to 6 PM

Tuesday to Saturday: 9 AM to 7 PM

Sunday: Closed
---
Counselling

SACAC Singapore

Website
https://www.sacac.sg/
Address
09-04 Thong Teck Building, 15 Scotts Road, Singapore 228218
Telephone
+65 6733 9249
Operating Hours
Mon to Sat: 8 am – 9 pm
Sun: 9 am – 5 pm
---
Counselling

Think

Website
http://think-psych.com/
Address
123 Penang Rd, #03-13 Regency House, Singapore 238465
Telephone
+65 6836 5536
Operating Hours
Monday to Friday: 9 AM to 7 PM

Saturday: 9 AM to 3 PM

Sunday: Closed
Who are child counsellors 
Child counsellors are trained professional who knows how to help children receive the help they need to receive to resolve the issue they are facing and resume a healthy and productive life.
For parents, it is important to understand that children who are suffering from mental health issues or are experiencing psychological distress most likely do not share their concerns with their parents.
It is usually because the child fears disappointing their parent. 
Child counsellors help children better interpret the issues so that they can process and understand their situation better through child counselling sessions. Child counsellors need to step in to treat the problems professionally. 
When is child counselling needed?
Child counselling is highly recommended when a child shows specific symptoms that may indicate an underlying issue: 
Refuse to attend school 

Loss of interest in anything 

Significantly reduced or no appetite 

Packing or giving away personal belongings 

A sudden change to negative behaviour such as isolation, withdrawal, irritability, angry 

Writing or leaving notes to parents 

Saying things similar to "When I'm not around, take care." 
For the above behaviours, if the parents have tried their best to improve the behaviours, but there are no visible signs of improvement, they should seek professional help immediately. The earlier the issue is detected, the higher the chances of effectiveness the coping methods will have. 
How can child counsellors help with your child's behaviour? 
Child counsellors are trained professionals who can listen to the child and advise them on dealing with their issues accordingly.
As a third party in the situation, they are less likely to exert any pressure, judgement or show biases in their opinions.
Child counsellors are usually more successful in bridging the communication between the child and the parent than the parent trying to establish communication with the child. 
Why should you engage in child counselling?
Most children find that sharing their problems and worries with a neutral third party is therapeutic because they don't have the pressure or judgement they might get from their peers, siblings or parents. This third party usually does not know them personally, so most likely do not hold onto any bias. 
Child counselling sessions can help children increase their self-awareness and be more aware of their feelings and emotions towards their surroundings and situations. When children share their concerns during child counselling sessions, they become more aware of their feelings, and it makes discovering the reason behind the feeling easier. 
Going for child counselling can help improve the relationship between a child and parent, child, peer, or sibling. Child counsellors can offer advice on communicating the child's needs better to their parents or bridging the communication gap between parent and child. 
Going for child counselling can help young children break any bad habits that they might have. Having a child counsellor explain why the habits are bad for them and why they should break them can be more effective than having parents or teachers telling them. 
Children who go for child counselling are more likely to be better problem solvers in life. Child counselling teaches children how to work through and shift their mindset to become more positive and positively change their behaviours to apply to their current situation. When similar situations come up later, they are more likely to cope with the situation better with more confidence. 
---
What to do if your child resists going for child counselling?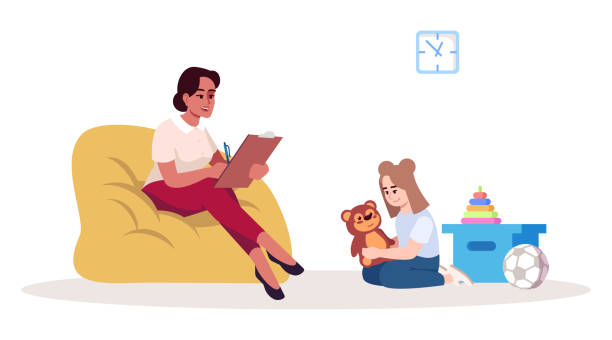 In Asia, there is a social stigma of counselling which results in Asian parents only seeking child counselling for their child when their problem is getting out of control. There are also instances where these problems could have been easily resolved due to a misunderstanding or miscommunication. 
Change a child counsellor 
Sometimes, when a child resists going for child counselling, changing the current counsellor may be a quick fix to this issue. It is important that your child feels comfortable and safe during their child counselling session. You can meet the child counsellor together with your child on the first meeting to gauge your child's comfortability with the child counsellor and then decide if you would want to engage the particular counsellor. 
Sometimes, showing your child that you are open to counselling as a parent can help them feel more at ease and not alone. Maybe you can also consider going for counselling and setting an example for your child to do the same. By going to counselling, you tell your child that it is okay to go for counselling and not go through this journey alone. 
Online counselling can be done anywhere, so it is more accessible to you and your child. If the reason behind your child resisting child counselling is due to the distance, then the issue can be easily solved by switching to online counselling instead. 
Factors to consider when choosing a child counsellor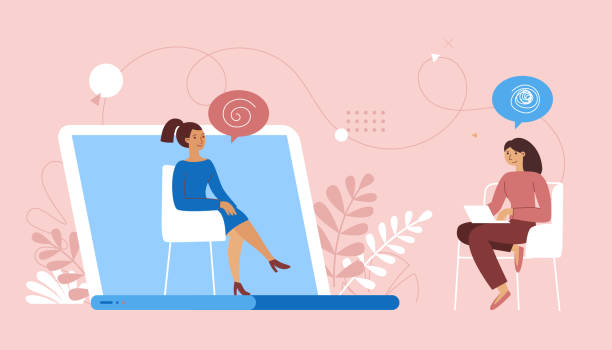 When it comes to child counselling and choosing the right child counsellor, the child must be comfortable with the counsellor for the child counselling to be effective. The comfort level your child has with the counsellor will determine how much the child is willing to open up to the counsellor, which directly impacts child counselling effectiveness. 
As a parent, you will most likely be the one paying for the child counselling sessions. As child counselling services can be rather costly in general, having a budget and sticking with the budget may be helpful. However, some parents are not concerned about the cost as much as others as they are committed to finding the best child counselling service for their child. 
Having positive testimonials are important for child counselling services because it helps you narrow down the best of the best. The testimonials from previous or current clients help gauge how the child counsellor will act towards your child and whether your experience will be a positive one. 
Conclusion 
Whether you decide to engage in child counselling or not, it is a personal choice not to be forced to go for counselling. While child counselling can help improve a child's behaviour and help them feel better, the change must come from them. The cost of child counselling should also be considered. Usually, several child counselling sessions are needed before visual improvements in a child's behaviour. 
---
While every precaution has been made to ensure the accuracy and fairness of this listing, we acknowledge that they may be inaccurate. Therefore, we urge you to contact the service provider above for the correct information and/or contact us with the correct information.
If you are a service provider and wish to be featured in this listing (MediaOne reviews are read by hundreds of thousands of Singaporeans), please contact us at enquiry@mm.com.sg. There is no charge! Please allow us up to 3 working days to review before adjusting the information or including your entry.