Top Book Publishers in Singapore
Publishing has a rich and fascinating history that spans from ancient civilizations to the digital age we live in today. For writers, seeing their work in print has always been a dream come true.
In this joyful journey through the history of publishing, we'll unravel the evolution of this essential art that has been connecting writers with readers for generations.
The Fascinating Evolution
Let's begin our journey with the ancient art of writing. Humans have been expressing their thoughts and ideas in written form since time immemorial. From the cuneiform script in ancient Mesopotamia to the modern digital era, writing has been a constant force in disseminating information.
The Birth of Paper
Our adventure takes us to ancient Egypt, where the first paper-like material known as papyrus was created. Papyrus was an early tool for recording information and played a pivotal role in our history. But there was more to come. Fast forward to the Han Dynasty in China, and we meet Cai Lun, a brilliant court official who revolutionized papermaking. Cai Lun's invention involved weaving plant fibers and old rags to create paper, which eventually became the foundation of the paper we use today.
Ink Meets Paper: The Art of Printing
Printing, a vital part of publishing, made its debut in China as early as the 6th century. The Chinese introduced woodblock printing, a method where writing was carved into wooden blocks, dipped in ink, and stamped onto sheets. This innovation eliminated the need to handwrite each copy of a text.
The Gutenberg Revolution
Our journey takes us to Europe in the 1440s, where Johannes Gutenberg introduced a groundbreaking invention – the movable metal type printing press. This innovation transformed the publishing industry by enabling the rapid production of multiple copies of texts. Gutenberg's printing press made books more affordable and accessible to people from all walks of life, ultimately contributing to rising literacy rates in Europe and fostering literary movements like the Renaissance and the Restoration in England.
Embark on Your Publishing Journey
Now that you've explored the incredible history of publishing, it's time to turn your own words into stories. If you're an aspiring author with tales to share, we've put together a list of Singapore's Top Publishers for your consideration. Don't hesitate to send your manuscript to a publishing house and seek their guidance on how to transform your drafts into published books.
---
Top Book Publishers in Singapore
Ethos Books
Epigram Books
Asiapac Books Pte Ltd
Balestier Press
Pan Asia Publishing Pte. Ltd
Candid Creation Publishing
KITAAB International
Marshall Cavendish Education
Raji Publication (S) Pte Ltd
Crimson Earth
Fairfield Book Publishers Pte. Ltd
Partridge Singapore
Armour Publishing Pte Ltd
Shing Lee Publishers Pte Ltd
English Corner Publishing Pte Ltd
Flame Of The Forest Publishing Pte Ltd
CASCO Publications
Alston Publishing House
Educational Publishing House
Write Editions
Company

About
They're the literary champions you've been waiting for! Ethos Books isn't just any old publisher; they're the heart and soul of the written word in Singapore and beyond.

Imagine a world where diverse voices come together in a harmonious symphony of literature. That's what Ethos Books is all about. They're like your cool literary friend who introduces you to new and exciting writers from every corner of the globe.

Ethos Books isn't just in the business of publishing; they're on a mission to make sure literature doesn't just survive – it thrives! They're the nurturing hand that's helping the literary community in Singapore and the entire region grow and flourish.

Website
https://www.ethosbooks.com.sg/
Address
28 Sin Ming Lane Midview City, #06-131 Singapore 573972
Telephone
+65 6659 1749
Email
letters@ethosbooks.com.sg
Operating Hours
Monday – Friday: 9:00 AM to 6:00 PM (by appointments for really urgent matters only)
Review 1
"I called Ethos for an enquiry for an order. The team was helpful. Excellent service. Thank you very much Ethos!"

By Dahlia Osman

Review 2
"

Professionalism,

Quality,

Responsiveness"

By Hwee Hwee Lee

Review 3
"

Quality,

Value"

By Irulyn
---
Company

Epigram Books

About
Are you looking for one of the top book publishers in Singapore? Well, look no further than Epigram! This amazing company has quite the story to tell.

So, back in 1991, they started as a communications design firm. But it wasn't until 2008 that they really made their mark when their founder, Edmund Wee, was honored with Singapore's prestigious Designer of the Year award. That's a pretty big deal, right?

Over the years, they've had the privilege of collaborating with numerous incredibly talented local folks. And they've done more than 150 commissioned projects, which is seriously impressive.

In 2011, they took a bold step and introduced Epigram Books, their very own trade imprint. This was a game-changer because it provided a platform for local creative minds and gave a strong voice to homegrown literary talents.

Epigram Books doesn't limit itself; they publish an array of fantastic reads. From fiction, which includes novels, short stories, plays, graphic novels, chapter books, and picture books, to non-fiction books that showcase the best of Singapore and Southeast Asia. They're all about celebrating the literary talents of the region.

Website
https://www.epigram.sg/
Address
1008 Toa Payoh North, #03-08, Singapore 318996
Telephone
(+65) 6292 4456
Email
hello@epigram.sg
Operating Hours

Our showroom is open on Mondays to Thursdays, except on public holidays.

We're a 5-minute walk from Braddell (NS18) MRT Station.

Review 1
"I stopped by their store near Kampong Glam to ask about online purchase delivery and ended up getting some excellent recommendations that I could buy on the spot for an urgent gift. Really impressed by the friendly, professional service at this store. It was also a pleasure to speak with booksellers who are so knowledgeable about their books."

By Shimei Zou

Review 2
"Excellent choice of local and international fiction and non-fiction. With interesting reads that you wouldn't find elsewhere. A friend recommended some titles to me and all items were in stock! Plus customer service is amazing. Fast delivery. Really recommend shopping here."

By Aline

Review 3
"Happened to come across their shop near Kampong Glam and ended up staying for 3 hours chatting about books with the friendly store owners! They were really informative and wholesome 🙂 Thank you so much for the amazing experience!"

By Althea
---
Company

Asiapac Books Pte Ltd

About
If you're on the lookout for captivating and educational reads, you've got to check out Asiapac Books. These folks have been in the publishing game since way back in 1983, and they're not just any publisher – they're Singapore's leading independent publisher when it comes to educational comics and illustrated books.

Asiapac Books has a passion for lifelong learning, and it shows in their fantastic collection. They've got something for everyone, covering genres like philosophy, history, literature, and culture. But here's the real kicker – they don't just stick to Asian themes; they venture into non-Asian territories too, making their catalog diverse and exciting.

So, if you want to dive into the world of books that educate, inspire, and entertain, make Asiapac Books your go-to source. They've been making readers happy for decades, and they're not stopping anytime soon.

Website
https://asiapacbooks.com/
Address
Asiapac Books Pte Ltd, 410 North Bridge Rd, Singapore 188726
Telephone
+65 63928455
Email
info@asiapacbooks.com
Operating Hours
(Mon-Fri) 10:00am to 5:00pm
Review 1
"Wonderful books! Staff are friendly and welcoming to walk-ins."

By Clarance

Review 2
"Great variety of books on Asian culture, and best of all available online!"

By Zixin Lin

Review 3
"Positive:

Professionalism,

Quality"

By Byy Lung
---
Company

Balestier Press

About
Let's talk about Balestier Press, this awesome independent publisher that has been making waves since 2015. They're all about unearthing hidden treasures in contemporary world literature, showcasing picture books, comics/graphic novels, and memoirs with a special focus on Asia, the Pacific, and Africa.

You know what's so cool about them? They're all about giving voice to unique and original storytellers. They collaborate with writers, translators, and illustrators from all corners of the globe. It's like a literary world tour without leaving your bookshelf!

Balestier Press believes in the power of literature to bridge cultures and connect people across borders. So, if you're on the lookout for captivating, diverse reads, this is the place to be. They're not just a publisher; they're literary ambassadors on a mission to make the world a smaller, more connected place through the magic of storytelling

Website
https://balestier.com/
Address
Balestier Press, 1010 Dover Road #01-800-V, Singapore 139658
Email
info@balestier.com
Operating Hours
Monday – Friday: 10 am – 5 pm
---
Company

Pan Asia Publishing Pte. Ltd

About
If you're on the lookout for a delightful world of English, Chinese, and bilingual English-Chinese children's illustrated story books and educational treasures, look no further than Pan Asia. They've got something truly special for you!

Pan Asia is that magical place where stories come to life in two languages, sparking the imagination of kids and helping them learn in a fun way. These books aren't just stories; they're adventures waiting to be explored, filled with vibrant illustrations and engaging content that kids adore.

What makes Pan Asia stand out among the top book publishers in Singapore is their dedication to nurturing young minds. Whether it's bedtime stories, educational resources, or bilingual learning, they've got you covered. These books are like little passports that can take your child on an adventure to explore the richness of both English and Chinese cultures.

Website
https://www.panasiabooks.com
Address
167 Jalan Bukit Merah, Singapore 150167
Telephone
+65 63161788
---
Company

Candid Creation Publishing

About

Candid Creation Publishing, founded in 1999, is not your typical book publisher – they're like the ultimate publishing wingman, and they're doing it with style right here in Singapore!

Let me tell you why Candid Creation deserves to be on your radar when you're scouting for the top book publishers in Singapore. Unlike many self-publishing services out there, Candid Creation doesn't just take your manuscript and print it; they go above and beyond. It's like having a trusted partner in your publishing journey.

Their journey starts with you, the author or organization, and it goes all the way to the market. They've made it their mission to lower the barriers to getting published, making professional publishing accessible, and adding a personal touch to the process. So, in a nutshell, Candid Creation is not just a publisher; they're your guide, your consultant, your coach, and your creative collaborator.

But what sets them apart, you ask? Well, it's the fact that every book they touch goes through a rigorous selection process. Their experienced professionals ensure that each title reaches the highest quality standards. They don't just slap a cover on any manuscript and call it a day. They curate, coach, plan, and manage every step of the journey.

Website
https://candidcreation.com/
Address
167 Jalan Bukit Merah, Connection One, Tower 4, #05-12, Singapore 150167
Telephone
(65) 62737623
Email
enquiry@candidcreation.com
Operating Hours
Monday – Friday: 9 am – 6 pm
Review 1
"What a wonderful collaboration I had with Candid Creation Publishing! I've now published two books with Kok Hwa and his team. The experiences I had completely exceeded my expectations – the partnership throughout the publishing process, the expert advice, the professional editing, the beautiful book designs and layouts – I am forever grateful!"

By Chow Kiey Ho

Review 2
"In short, Candid Creation Publishing helped me realized my lifelong dream of getting my book and adventure stories published and out to the public. It was one huge bucket list checked off and fulfillment of a life goal that's been niggling at me until I met Kok Hwa and got to know the wonderful publication works he and his team had supported and the brilliant people behind those literary works! A huge honor, indeed, to be among their company! Keep up the great work, Candid Creation….and continue to inspire and help realize dreams!!!! 👍👏🏻👏🏻✊️🙏☺️"

By Alex Goh

Review 3
"Candid Creation Publishing has been an amazing partner in my journey of book publishing. After attending their signature programme, "So You Want to be an Author?", it gives me clarity on the approach of book writing and publishing and most importantly, the owner Kok Hwa helps me in ensuring I got professional input/assistance every step of the way including perfecting the manuscript and finding my voice to share what I have with the world."

By Hack Che Gan
---
Company

KITAAB International

About
When it comes to top book publishers in Singapore, one name stands out – Kitaab International Pte Ltd! This fantastic company, headquartered right here in Singapore, is your go-to destination for all things related to books and publishing.

They offer a range of services that cater to both emerging and seasoned writers. From copyediting to publishing, designing and printing, and even media and consultancy services, Kitaab International Pte Ltd has got it all covered.

But that's not all – their expertise extends to various genres. Whether you're into fiction, non-fiction, poetry, or books on business and self-help, they've got you covered. Kitaab International Pte Ltd is more than just a publishing platform; it's a literary haven that nurtures your passion for writing and helps bring your words to life.

Websites
https://kitaabinternational.com
Address
10 Anson Road #26-04 International Plaza, Singapore 079903
Email
zafaranjum@kitaabinternational.com
Review 1
"Their attention to detail in editing, designing, and printing is exceptional. They helped turn my manuscript into a beautifully published book. I'm forever grateful to Kitaab for making my dream a reality."

By Singht
---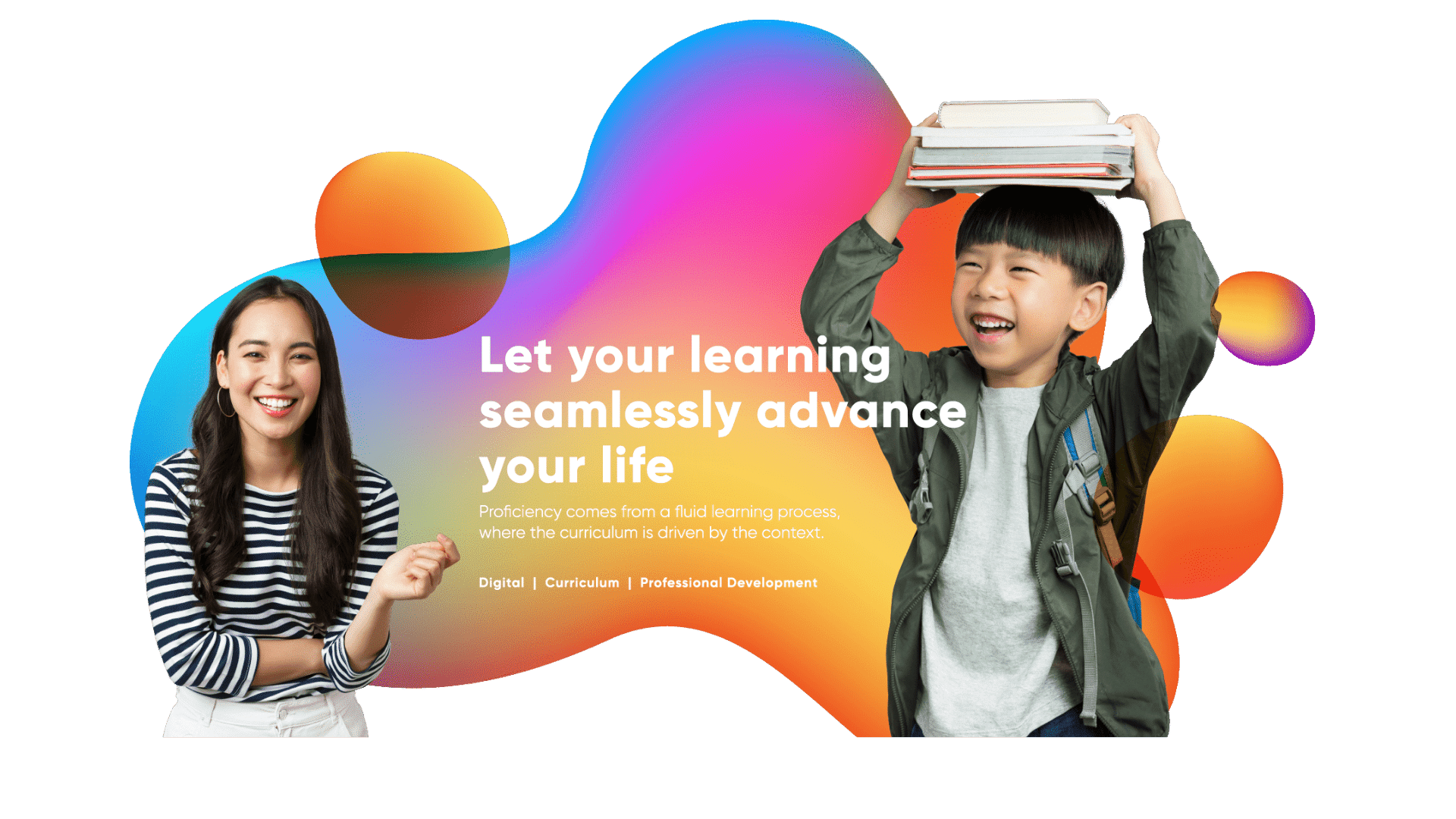 Company

Marshall Cavendish Education

About
They're the top dogs in the K-12 education solutions field! Marshall Cavendish Education, with over 60 years of experience, is your go-to choice when it comes to high-quality academic materials. They've taken their research-driven approach and combined it with modern technology to make learning more engaging, not just in the classroom, but everywhere else too.

This fantastic company doesn't just stop at their local playground; they've spread their wings to over 60 countries, delivering multilingual content that's changing the education game. They're making headlines around the world, and their reputation for ensuring educational excellence is second to none.

Marshall Cavendish Education, the name you can trust in the world of educational publishing!

Website
https://www.mceducation.com/sg
Address

No.1 New Industrial Road, Singapore 536196

Telephone
+6562139300
Email
marketing@mceducation.com
Operating Hours
Monday – Friday: 8:30am – 6pm
Review 1
"Your books for Cambridge syllabus are good. I want a solution set for express Math and Additional maths grade 9. Iam teacher teaching the above text. Please help me get the details"

By Farzana

Review 2
"Their elearning is good. My children enjoy it"

By Lim Swee Ong

Review 3
"Positive:

Professionalism,

Quality,

Value"

By Farjana
---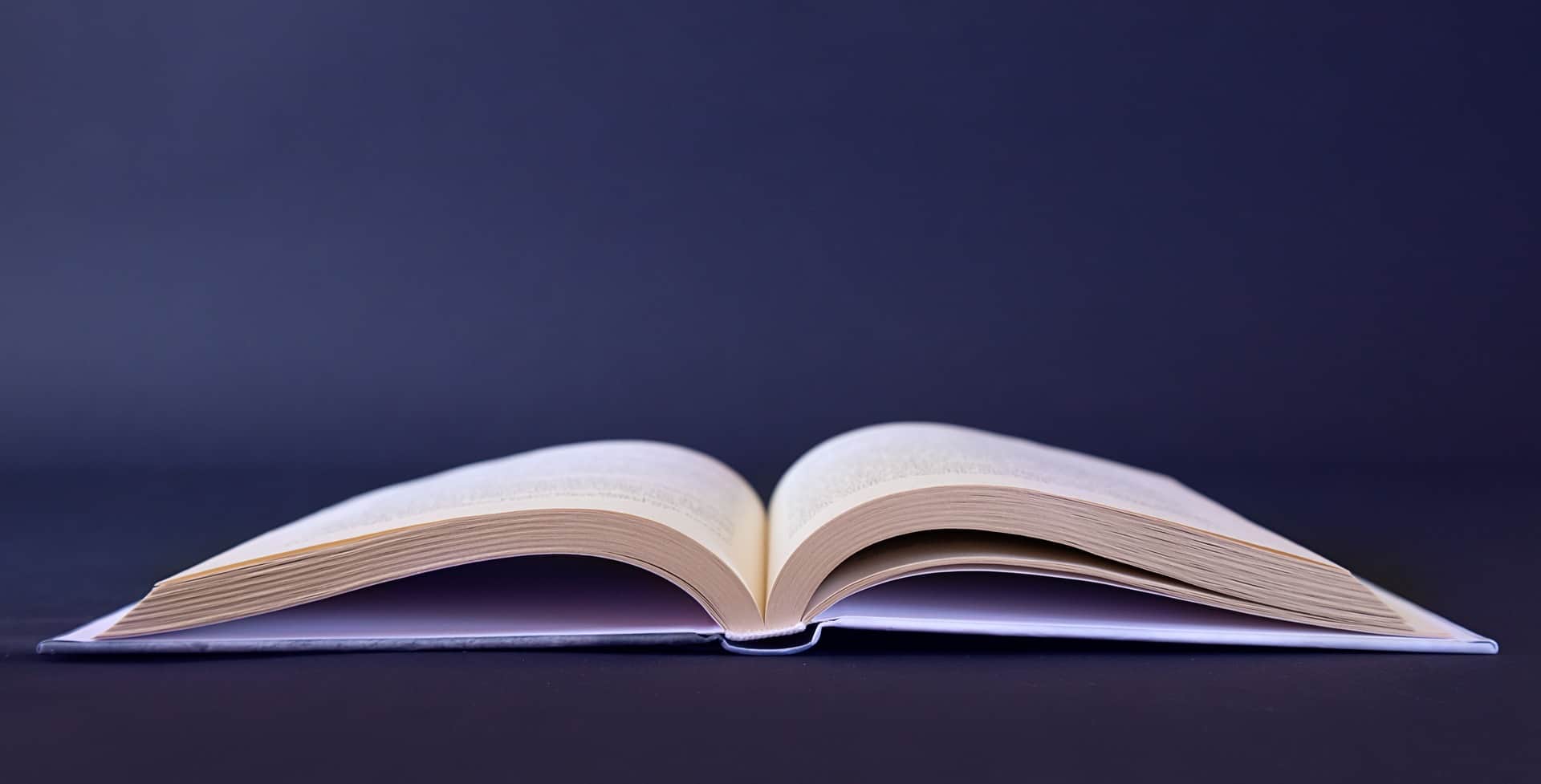 Company

Raji Publication (S) Pte Ltd

About
Have you heard about Raji Publication (S) Pte Ltd? They are a fantastic local publisher based in Singapore, specializing in English and Tamil Assessment Books. 📚

If you're on the hunt for top-notch educational resources, you've come to the right place. Raji Publication (S) Pte Ltd is your go-to source for high-quality assessment books, available in both English and Tamil.

What makes them stand out among the many book publishers in Singapore is their dedication to providing top-tier educational materials. Whether you're a student, teacher, or a parent looking to support your child's learning journey, Raji Publication (S) Pte Ltd has got you covered.

Website
https://www.facebook.com/rajipublication/
Address
48 Serangoon Road #02-25 Little India Arcade Singapore 217959
Telephone
+65 6273 5523
Email
rajipublications@gmail.com
Operating Hours
Monday – Saturday: 9:30am – 7pm
Review 1
"Yesterday I came to the shop for the first time. There were a good variety of Tamil assessment books catered to local Singapore school syllabus available in the shop. I bought some flashcards and charts which were relevant to my child's reading needs. The charts were also engagingly colourful and nice. Currently they are at a convenient location and staff are always ready to help and assist and there is no hard selling or hidden cost."

By Gayatrisu

Review 2
"One stop publication to get Tamil assessment books. I've been buying from them for about 5 years. Satisfied with the materials and my kids were able to practise regularly."

By Hema

Review 3
"Very good service. Went to buy tamil preschool/nursery educational posters and books from here. Staff was very helpful and offered suggestions on what to buy. They also have kindergarten & primary school resources in both tamil and english. Will definitely visit again!"

By Miruna
---
Company

Crimson Earth

About
Crimson Earth (CE), a publishing powerhouse with roots dating back to 2005, isn't your typical publishing firm. They've made a name for themselves by focusing on creating top-notch content for the education and literary scene in Singapore. And boy, do they do it well!

Let's talk about their impressive range of publications. CE goes beyond the ordinary by churning out mainstream print titles that cater to a wide spectrum. Whether you're a student, a parent, or an educator, CE has got something special just for you. Their publications include gems like EduGuide, Kids Health Guide, Kids Dining Guide, PSLE Guide, and Educators. These aren't just your run-of-the-mill guides; they're carefully crafted resources that deliver real value.

But that's not all. CE's expertise extends into the realm of custom and academic publishing services. They don't just publish; they tailor-make content that suits your specific needs. It's like having a literary tailor who creates a bespoke suit, but in this case, it's knowledge and information that's perfectly stitched to your requirements.

Website
https://crimsonearth.com
Address
1 Scotts Road, #24-10, Shaw Centre, Singapore 228208
Telephone
+65 6858 5052
Email
admin@crimsonearth.com
---
Company

Fairfield Book Publishers Pte. Ltd

About
Fairfield Book Publishers Pte Ltd – a remarkable independent publishing house that's been making waves in Singapore since 1986. Founded by the visionary Al-Haj. S.A. SHAIK DAWOOD, they've been a trusted name for over 35 years, focusing on Assessment and reference guide books that serve our community.

What sets them apart is their fantastic series of educational books. They've got something for everyone, starting from the little preschoolers all the way to the bright minds prepping for the General Cambridge Education Advanced Level (GCE 'A'), IGCSE, and IB Examinations. Their books are specially crafted to cater to every child's learning journey.

When it comes to top book publishers in Singapore, they are a force to be reckoned with. Their dedication to quality education materials is evident in every page. So if you're on the hunt for books that make learning an exciting adventure, don't miss out on what they have to offer.

Website
http://www.fairfieldbooks.com.sg/
Address
No.10 Ubi Crescent #05-34, Ubi Techpark (Lobby B) Singapore 408564
Telephone
+65 6848 2471
Email
fbpbooks@singnet.com.sg
Review 1
"Nice"

By Ashiq
---
Company

Partridge Singapore

About
Let's talk about one of the coolest players in the publishing game – Partridge Singapore. If you're an aspiring author in the Lion City, these guys have got your back.

You see, Partridge Singapore is more than just a publishing imprint. They're like your trusty sidekick on the journey to becoming a published author. Whether you're a seasoned writer or just starting out, they've got something special for you.

What's the deal, you ask? Well, Partridge Singapore is all about empowering authors like you. They offer a range of publishing packages that are tailor-made to suit your unique needs. From formatting and cover design to distribution and marketing, they've got it covered.

Website
https://www.partridgepublishing.com/Singapore/
Address
1 Fullerton Road #02-01, One Fullerton Singapore
Telephone
+65 3165 7531
Email
media.singapore@partridgepublishing.com
Operating Hours
Monday to Friday: 10am – 7pm
Review 1
"I can't express how grateful I am for discovering Partridge Singapore. They've been an absolute lifesaver on my self-publishing journey."

By XiLing

Review 2
"Their team's support and expertise are unmatched. What stood out the most was their dedication to my project."

By Katie

Review 3
"The team is incredibly friendly and approachable, making the whole process enjoyable. "

By Fang
---
Company

Armour Publishing Pte Ltd

About
Have you heard about Armour Publishing? They're a fantastic independent publisher based right here in Singapore, and they've got quite the reputation in the world of books. With over 300 titles under their belt, they're definitely a big player in the market.

What's even more impressive is their reach. They're not just known in Singapore, but they've got distribution networks that stretch across Malaysia, the Philippines, Europe, and even the United States. So, when we talk about top book publishers in Singapore, you can't help but mention them. They've made quite a name for themselves, and it's no wonder with such a wide reach.

So, if you're into books, whether you're an author or just an avid reader, you might want to keep an eye on Armour Publishing. They're a force to be reckoned with in the world of publishing!"

Website
http://www.armourpublishing.com/
Address
Block 1003 Bukit Merah Central #02-07, Singapore 159836
Telephone
+65 6276 9976
Email
enquiries@armourpublishing.com
Operating Hours
Monday – Friday: 9am – 6pm
Review 1
"Great offers available. The purchase transaction online went well, delivery of my purchase was fast. The books came well wrapped."

By Jackie

Review 2
"Came here to pick up books. Good reads"

By DL
---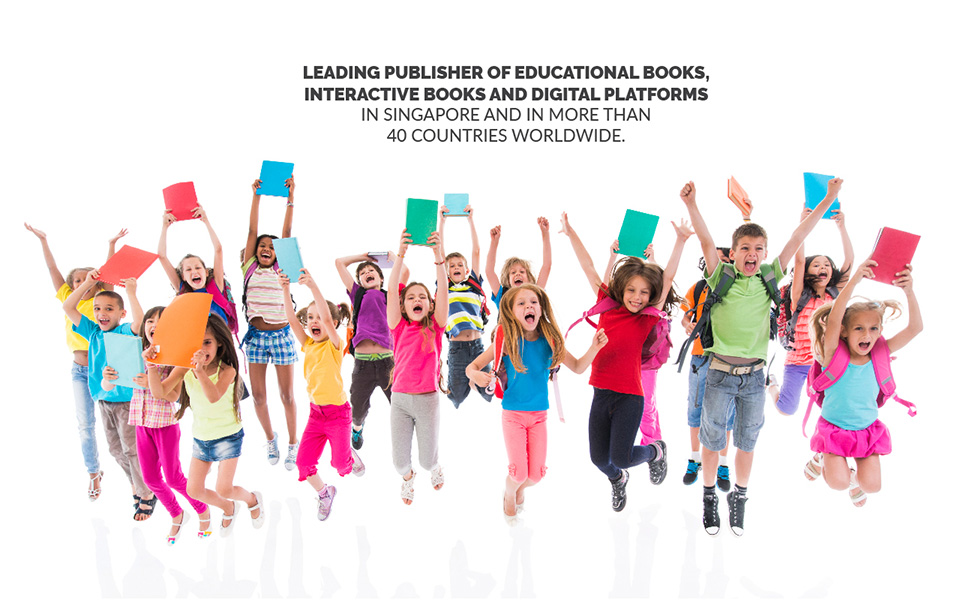 Company

Shing Lee Publishers Pte Ltd

About
Shing Lee Publishers Pte Ltd is a leading publisher of educational books, interactive books and digital platforms in Singapore and in more than 40 countries worldwide.

Founded in 1935, we are dedicated to creating and publishing quality teaching and learning materials with global standards. Through 82 years in the publishing and book trade, Shing Lee has adopted a philosophy of quality products, excellent services and competitive prices.

Website
https://www.shinglee.com.sg/
Address
120 Hillview Ave #05-06/07 Kewalram Hillview Singapore 669594
Telephone
+65 6760 1388
Email
info@shinglee.com.sg
Operating Hours
Monday – Friday : 9am – 5pm
Review 1
"I would like to special thanks SL Publishers team who had help me to allocate the sold out O Level Maths (Yearly) 2013-2022 and expedite the delivery to me yesterday. Someone had recommended me to get this book and two more Sc books for O level revision. Consider this is a very last minute purchase as O level exam already started, so i trying my best to grab these books for my daughters on Tue late night. SL Publishers staff even don't mind to chat online with me when i can't find that book and promise me, he/she will check for me on the next day. Wed early morning 7am plus i got the message that they manage to allocate the book for me. As i told them i need it urgently, they did a special arrangement to get their inhouse deliveryman to deliver the books to me on wed afternoon.
I am really appreciate for this special help. As they are not a e-commerce seller, so i am really impress by their fast and prompt responds and delivery. Good Job, SL Publishers. Keep it Up. Thank you very much."By Aurora
Review 2
"They had all the books."

By Zeenath

Review 3
"Good job! Keep up the great work!"

By Joseph
---
Company

English Corner Publishing Pte Ltd

About
Have you ever heard of English Corner Publishing Pte Ltd? They're an awesome Singaporean-owned company located right here in the heart of Singapore. These folks are the ones who brought the beloved Young Scientists magazine into the hands of countless primary school students in Singapore, and they kept this magic going until 2012.

Now, if you're on the lookout for the top book publishers in Singapore, don't forget to give them a shoutout! English Corner Publishing Pte Ltd is all about igniting young minds with educational gems. They've left a significant mark in the world of publishing, and their commitment to quality is truly commendable.

Website
https://www.englishcorner.sg/
Address
1003 Bukit Merah Central, Singapore 159836
Telephone
+65 6225 5770
Operating Hours
Monday – Friday: 9 am to 8 pm
Saturday & Sunday: By appointment only
---
Company

Flame Of The Forest Publishing Pte Ltd

About
Hey there, have you heard about Flame Of The Forest Publishing? They've been in the business of keeping readers entertained since way back in 1989. Picture this: their very first book, Russell Lee's "True Singapore Ghost Stories Book 1", was an absolute sensation! And it wasn't just Singapore – it caused a stir across Southeast Asia.

When we talk about the top book publishers in Singapore, they definitely deserve a spot on that list. Why? Because they've been delivering stories that capture hearts and imaginations for decades. If you're on the lookout for gripping reads that transport you to different worlds, they've got you covered.

Website
https://www.flameoftheforest.com/
Address
5 Ang Mo Kio Industrial Park 2A, Singapore 567760
Telephone
+65 6484 8887
Email
mail@flameoftheforest.com
Review 1
"Legendary books from a legendary publisher — True Singapore Ghost Stories, Mr Midnight, Mr Mystery, Excuse Me, Are You A Model, Hello Chok Tong, Goodbye Kuan Yew, No Money, No Honey!…. The list is endless. It's imprint Angsana Books serves the mass market in Singapore and Malaysia and elsewhere. Like many other Singaporeans and Malaysians, I have been entertained by them for 30 years. No mean feat!"

By Janie Lee

Review 2
"Thank you for the prompt delivery!"

By Ryan Wong

Review 3
"The best independent book publisher in Singapore by far. Hard to get into the door but if you are in, prepare for a wild ride. Good books for the mass market. Books sell worldwide, something that does not happen for Singapore books."

By Whm
---
Company

CASCO Publications

About
Established in 1984, Casco Publications is one of Singapore's leading educational book publishers.

We specialise in English, Mathematics and Science supplementary materials for preschool, primary and secondary level (from 4 years old to 16 years old).

For the past three decades, our company seeks to understand and align the needs of schools, teachers, parents and learners providing them with practical, creative and engaging supplementary educational materials and assessment tools that support and enrich the core curriculum.

Website
http://www.casco.com.sg/
Address
53 Ubi Ave 1, Paya Ubi Industrial Park, #05-54, Singapore 408934
Telephone
+65 6748 3101
Email
info@casco.com.sg
Operating Hours
Monday – Friday: 9am – 6pm
Review 1
"Awesome Support, Administrative and Delivery Team! Really appreciate the Casco Publication Team for their professionalism!"

By Kiong

Review 2
"Awesome Support, Administrative and Delivery Team! Really appreciate the Casco Publication Team for their professionalism!"

By Susan
---
Company

Alston Publishing House

About
Since its inception back in 2009, Alston Publishing House has been making waves in the world of education content. Nestled in the vibrant heart of Singapore, they've become a key player with a knack for understanding the global K-12 textbook market.

What sets them apart? Well, they're not just a publisher; they're an education content provider who truly gets what students and educators need. Their focus is crystal clear – crafting top-notch textbooks and educational resources for K-12 schools worldwide.

So, when it comes to the top book publishers in Singapore, Alston Publishing House is a name you can trust. They've been in the game for over a decade, and their passion for quality education shines through in every page they print.

Website
https://www.alstonpublishinghouse.com/
Address
627A Aljunied Rd, #07-03 Biztech Centre, Singapore 389842
Telephone
+65 6741 1401
Email
enquiry@alstonpublishinghouse.com
Operating Hours
Monday – Friday: 8:30am – 5pm
Review 1
"Sign up up for free webinar and update."

By Evan

Review 2
"A distinguished educational publisher"

By Tamer Ezzat

Review 3
"Nice"

By Emmanuel bonsu Osei
---

Company

Write Editions

About
Write Editions® stands out as one of the top book publishers in Singapore, and they have a remarkable passion for crafting exquisite books that truly captivate and enrich readers.

Their main focus in book publishing is all about creating meaningful, thought-provoking, and inspiring content.

It's not just about books; it's about sparking personal growth, fostering organizational excellence, and igniting social vigour. This is what makes Write Editions® a name to remember in the world of publishing!

Website
https://writeeditions.com/
Address
1 Scotts Road #24-10 Shaw Centre Singapore 228208
Telephone
+65 9675 3577
Email
publisher@writeeditions.com
Review 1
"As a professional speaker author and consultant, it is imperative that I work with the best to deliver massive value to my clients. After careful selection, I chose to work with Write Editions to publish all of my books. The level of professionalism, attention to detail and expert opinions given to me by ChinKar and his team are second to none. They are your go-to partners if you want expert consulting and a world-class publishing team. Truly a joy to work with and I can't wait to publish my next blockbuster with them!"

By Mario
---
Stages of Publishing
Have you ever wondered how the magic of turning an author's imagination into a book on your shelf happens? Well, it all starts at a publishing house, and in Singapore, one of the top book publishers is "They Publishing."
Let's take a journey through the stages of publishing and see how "They Publishing" brings books to life:
Editorial Stage
So, first things first, you have an author with a manuscript – their original work. At "They Publishing," the manuscript goes through a thorough makeover. We're talking about Developmental Editing, Copy Editing, and Proofreading.
Developmental Editing
This is where the magic begins. Developmental Editing looks at the big picture – the flow of ideas in the manuscript. How is the structure? Is the organization on point? We fine-tune it all, making sure the author's vision shines through.
Copy Editing
Next up, Copy Editing! We're the grammar detectives here. Spelling, grammar, punctuation – we make sure the manuscript reads like a pro wrote it, free of avoidable errors.
Proofreading
And last but not least in the editorial stage, Proofreading. We comb through every word, every page, ensuring there are no hidden mistakes or formatting issues.
Design Stage
Now, we've all heard that saying, "Don't judge a book by its cover." Well, that's true in life, but not in publishing! At the design stage, it's all about how the book looks, inside and out.
They say, "Don't judge a book by its cover," but a well-designed cover can make a world of difference. At "They Publishing," we work closely with authors to create eye-catching covers that make readers stop and take notice.
Even the little details like font size, style, and page layout matter. It's all about creating a seamless and enjoyable reading experience.
Production Stage
Once the design is set, the book starts coming to life. This is the production stage, where we print and bind multiple copies. But before we hit that print button, authors get a sneak peek, a pre-press proof. It's their last chance to catch any final mistakes. Once it's all good, we roll out the printing presses.
But hey, we're not stopping at physical copies. "They Publishing" is all about making books accessible in the digital world too – eBooks and audio books, you name it.
Marketing Stage
And now, the exciting part – getting those books out there! In the marketing stage, we partner with authors to connect their books with their audience. It starts with a Book Launch – a celebration of a new book hitting the shelves. But it doesn't stop there.
Our marketing strategies range from intimate events like private readings and book signings to grand affairs like conferences and book awards. The goal is simple: Make sure the author's story reaches as many readers as possible.
---
The Power of Self-Publishing
Gone are the days when aspiring authors had to go through the traditional publishing route, hoping to catch the eye of a literary agent or publisher.
Self-publishing empowers writers to take matters into their own hands and bring their creations directly to readers.
While this approach offers creative freedom and control, it also requires an understanding of pricing and royalties to ensure a successful venture.
Setting the Right Price
One of the first and most critical decisions you'll make as a self-published author is determining the price of your book. Here are some key factors to consider:
1. Know Your Market: Research your genre and understand what readers are willing to pay for books similar to yours. Pricing your book too high or too low can affect its sales.
2. Production Costs: Calculate the expenses related to cover design, editing, formatting, and marketing. These costs should be factored into your pricing strategy.
3. Competitive Analysis: Look at what other self-published authors in your niche are charging for their books. Your pricing should be competitive but reflective of the value you offer.
4. Long-Term Goals: Consider your goals beyond making a quick profit. Price strategically to build your readership and potentially increase your royalties over time.
Royalties and Distribution Options
Understanding how royalties work is essential to making informed decisions about publishing your book. Different self-publishing platforms offer varying royalty rates and distribution options. Let's explore a few popular choices:
1. Amazon Kindle Direct Publishing (KDP): KDP offers two royalty options: 35% and 70%. The 35% option is available for books priced lower than $2.99, while the 70% option applies to books priced between $2.99 and $9.99. Keep in mind that the 70% option has certain pricing and distribution requirements.
2. IngramSpark: This platform provides more flexibility in terms of distribution, allowing you to reach a wide range of retailers and libraries. Royalties depend on factors such as book format and distribution choices.
3. Draft2Digital: Known for its user-friendly interface, Draft2Digital offers a 10% cut of the retail price for distributing to various online bookstores.
The Importance of Marketing
Regardless of your chosen pricing and royalty structure, effective marketing is key to reaching your target audience. Consider these tips:
1. Create an Author Platform: Develop a strong online presence through a professional website and active social media profiles. Engage with your readers and fellow authors.
2. Leverage Book Promotions: Use price promotions, such as limited-time discounts or free book giveaways, to attract readers and build a loyal following.
3. Reviews and Recommendations: Encourage readers to leave reviews and share their thoughts about your book. Positive reviews can boost sales and your author reputation.
4. Networking: Connect with fellow authors, join writing communities, and attend book-related events to expand your network and learn from others.
In conclusion, self-publishing provides an incredible opportunity for authors to share their work with a global audience. To succeed in this endeavor, it's essential to master the art of pricing and royalties, while never underestimating the power of effective marketing. So, take the leap, embark on your self-publishing journey, and let your words shine in the literary world!
Remember, the key to success is not just about the numbers but also the passion and creativity you bring to your writing. Happy self-publishing, and may your literary dreams come true!
---
Editor's Note:
While every precaution has been made to ensure the accuracy and fairness of this listing, we acknowledge that they may be inaccuracies. Therefore, we urge you to contact the service provider above for the correct information and/or contact us with the correct information.
If you are a service provider and wish to be featured in this listing (MediaOne reviews are read by hundreds of thousands of Singaporeans), please contact us at enquiry@mm.com.sg. There is no charge! Please allow us up to 3 working days to review before adjusting the information or including your entry.