What started as a lip-syncing platform for teens has now become a powerful marketing tool — and you know who else is on it, some of the big brands you know, the likes of Amazon and Nike. And they're killing it, enough to inspire your feed. 
For years on end, TikTok has been the fastest-growing app worldwide, and brands are beginning to realize the advertising opportunity it brings.
Studies show that viewers who actively engage with brands on TikTok (like, comment, and share their posts) are 150% more likely to purchase their products or services. 
Even more interesting, 350% of these viewers are more likely to visit the brand's physical store, while 40% are more likely to check out their websites. 
No serious brand would want to miss out on these conversion opportunities – and what better way to do it than to learn from the best? 
Our MediaOne team recently took a deep dive into some of the tried-and-tested TikTok marketing strategies brands are using. They also uncovered 26 big brands that are having a killing with these strategies.
#1. Amazon || @ amazon
Amazon has been driving sales on popularized products through social media. Product reviews is one of the strategies they use.
They collaborate with content creators to push their products and brand.
Their TikTok account boasts more than 742.5K followers, 4 Million likes, and hundreds of user-generated posts.
Tiktok Link:

https://www.tiktok.com/@amazon#

Followers

: 742.5K

Likes

: 4 Million
#2. Duolingo || @ duolingo
Duolingo is a popular language-learning app and one of the most talked-about brands on TikTok.
The brand capitalizes on the latest trends. They have a creative team that knows how to use these trends to create share-worthy posts for the brand.
And their posts aren't just limited to funny videos. They also comment on other companies' videos, chiming in with their contributions and voicing their opinions.
They have managed to grow their community by doing that.
The Takeaway: Posting fun videos isn't the only thing you should be doing when marketing your business or brand on TikTok. It also helps to identify and engage with other brands to boost your reach on the platform.
TikTok Link:

https://www.tiktok.com/@duolingo

Followers

: 6 Million

Likes

: 123.9 Million Likes

Following: 165
#3. Chipotle || @ chipotle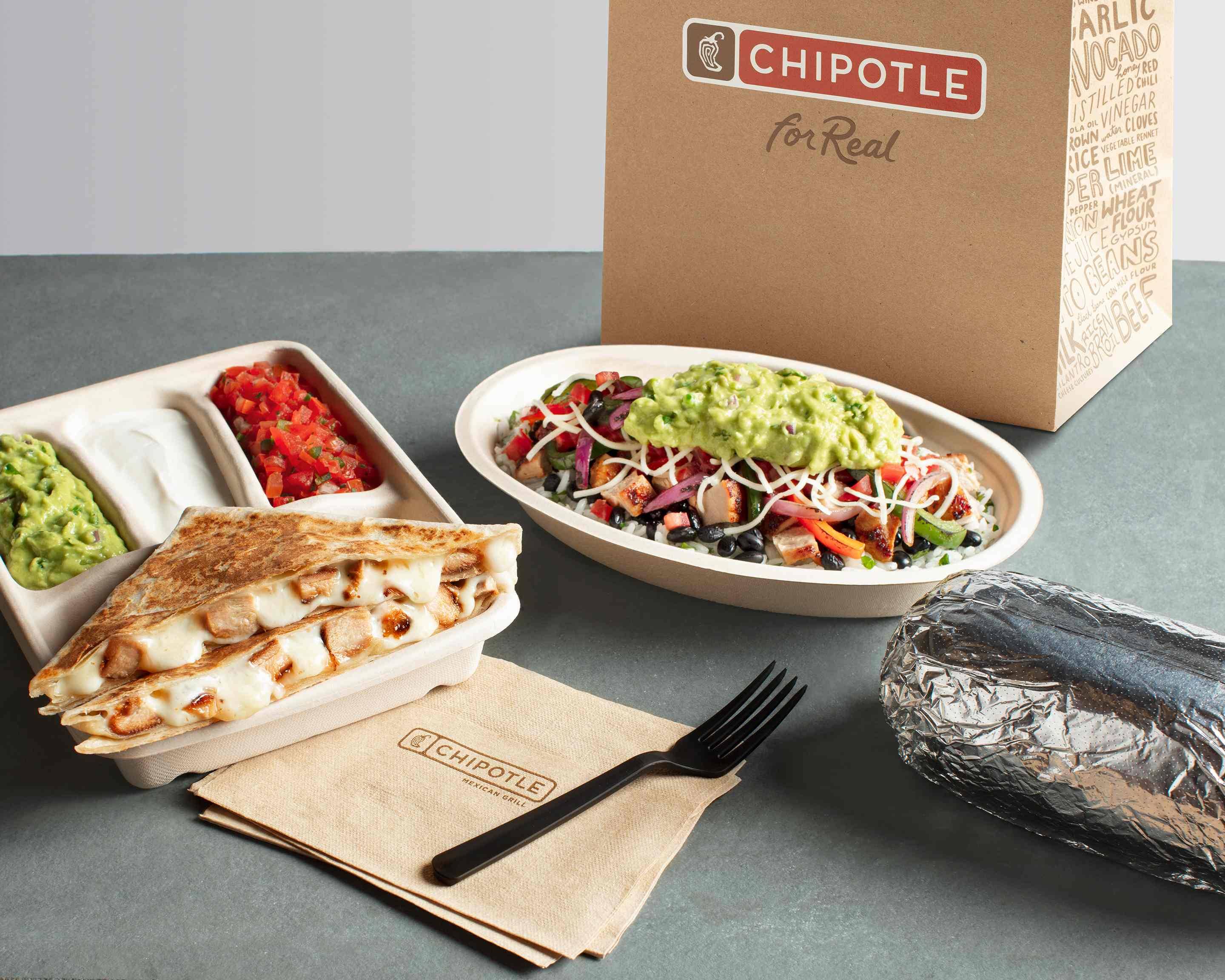 Chipotle is an American chain of fast-casual restaurants specializing in tacos, bowls, and mission burritos.
If you've ever read or heard of another roundup of brands making a killing on TikTok, the odds are Chipotle was among the brands on the list – and for a good reason.
One of the strategies they have used to grow their presence on the platform is partnering with popular content creators.
By working with comedic TikTok creators, Chipotle has built its brand by association and taking advantage of other content creators' audiences. 
The Key Takeaway: Although partnering with content creators requires a bigger social budget, it's the most effective way to boost your TikTok account's reach. 
TikTok Link:

https://www.tiktok.com/@chipotle

Followers

: 2.1 Million

Likes

: 51.3 Million
Following: 195
#4. Later || @later.com
Later's TikTok videos ooze with creativity. Their team must have a lot of fun creating them.
Their strategy involves being on top of the latest trends, with each video addressing a specific business-related problem.
They also try not to make their content feel too sales-y.
Their goal is to get prospective customers interested in what they do, all while building an engaged community. 
The Key Takeaway: One thing we can all learn from Later's TikTok strategy is that TikTok is an excellent strategy for building brand awareness, not necessarily a tool for driving business sales.
TikTok Link:

https://www.tiktok.com/@later.com

Followers

: 65.7K

Likes

1.6 million

Following

: 423
#5. Vessi || @vessi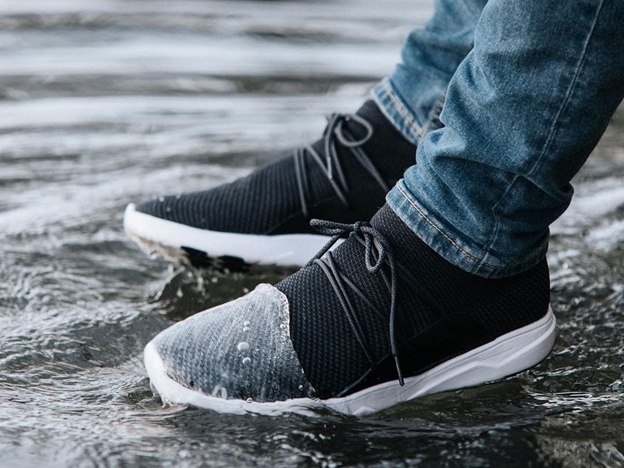 Vessi is a waterproof company that uses TikTok to show users what they're all about.
Their TikTok profile features videos of people walking through rivers, jumping in puddles, braving the snow, and so on, while their shoes keep their feet nice and dry.
Instead of telling their prospective customers what their shoes are about, they have resorted to showing them, and it's working wonders for them.
The Key Takeaway: The idea is that whenever you're selling a product on TikTok, most of your creativity should go towards showing them what your product can do instead of just talking about it.
TikTok Link:

https://www.tiktok.com/@vessi

Followers

: 164.5K Followers

Likes

: 1.8 Million

Following

: 255
#6. Gucci || @ gucci
Gucci's TikTok brand is strictly on-brand, super-creative, and almost impossible to ignore. As a global fashion brand that spends millions of dollars defining and executing a creative vision, the company has successfully established a dreamy vibe across all social media platforms.
All their videos are professionally done, well-thought-out, and on-brand. It's safe to say the company takes social media marketing seriously. 
The Key Takeaway: While you can still shoot and edit your videos using your phone, it sometimes helps to take high-quality, professionally shot and edited videos. Have a budget set for TikTok and see how that works for your brand.
TikTok Link:

https://www.tiktok.com/@gucci

Followers:

2.9 Million

Likes:

24.2 Million

Following:

1
#7. Teen Vogue || @ teenvogue
Teen Vogue employs an entirely different TikTok strategy. Instead of posting short clips, as many brands do, they use the platform to display teasers and as an extension of their other content.
Their TikTok feed is full of behind-the-scenes videos, at-home-styling tips, and high-level information on matters relevant to their audience.
The idea is to attract the kind of people that they know already love their products and what they do.
The Key Takeaway: You can treat TikTok as an extension of your brand. If your audience already follows you on other social media platforms, you want to give them a reason to follow you on TikTok. 
Everything must also feel consistent with what they're used to seeing from you.
TikTok Link:

https://www.tiktok.com/@teenvogue

Followers

: 1.5 million

Following

: 155

Likes

: 15.1 Likes
#8. Fortnite || @ fortnite
Fortnite joined TikTok in April 2019. It's taken them four years to grow their followers to 9.6 million.
One thing we admire about Fortnite's stub at TikTok is its launching. It was genius. 
They invited TikTok users and content creators to their #EmoteRoyaleContest. The contest challenged users to create dances that could be turned into official emotes on their Fortnite Game characters. 
The #EmoteRoyaleContest hashtag was used more than 250 million times.
Here are two examples:
https://twitter.com/_BrandonDoyle_/status/1218997480869617671
https://twitter.com/pokimanelol/status/1218624664219447296
TikTok Link:

https://www.tiktok.com/@fortnite

Followers

: 9.6 million

Likes

: 63.5 Likes

Following 13
#9. Crocs || @ crocs
Cros knows how to make good of TikTok trends.
If you're an active TikTok user, you've probably seen one of their posts.
From ads to viral videos and challenges, Crocs is doing it all.
Recently, they did a challenge with Post Malone, the #ThousandDollarCrocs that garnered more than 3 billion views.
The Key Takeaway: One thing we pick from Crocs' TikTok strategy is that brands should never be afraid to experiment. Feel free to experiment with everything. 
TikTok Link:

https://www.tiktok.com/@crocs

Followers:

912.8K followers

Likes:

6 million likes

Following

: 77 
#10. Boohoo || @ iamoliviaponton
Boohoo is an apparel brand focused on young millennials and Gen Z. They recently created a dance challenge using a custom song they had created for TikTok, the #itsfromboohoo challenge.
They enlisted some of the popular influencers on TikTok, and the campaign garnered 100 million views.
TikTok Link:

https://www.tiktok.com/@iamoliviaponton

TikTok Followers:

7.9 million

Likes

: 902.M Likes

Following

: 774
#11. Mount Lai || @ mountlai
When the pandemic struck, many skincare enthusiasts discovered Gua Sha, an ancient medicinal practice for scrapping people's skin to improve blood circulation.
Mount Lai noticed this trend, and they weren't pleased by it. Most people were using this skin-sculpting tool the wrong way.
They decided to educate them on how to do it right.
TikTok became their platform of choice.
In response, they created a series of TikTok videos – a trendy product paired with easy-to-understand educational videos.
The Key Takeaway: If your brand does something already popular or trending, don't be afraid to milk it. Capitalize on every opportunity that comes your way, and make the most of it.
Share little-known facts or information about your trendy products or service.
TikTok Link:

https://www.tiktok.com/@mountlai

Followers

: 276.4 followers

Likes

: 4.1 M

Following

: 227
#12. The Sill || @ thesill
The Sill was founded in 2012 by Eliza Blank. The idea was to make it easy for non-horticulturists to take care of plants.
They extended this mission to their TikTok feed. 
They would share a mix of plant-related and educational spins on popular trends.
They would even hop on the Wordle bandwagon and produce what would turn out to be the most popular TikTok videos.
The Key Takeaway: While experimenting with different TikTok strategies, you want to tie everything back to your brand. 
TikTok Link:

https://www.tiktok.com/@thesill
Followers:

13.4 Followers
#13. Our Place
Our Place is a world-renowned cookware company. Their specialty is in pots and pans. 
But on TikTok, they're something else, an entertainment powerhouse.
They use TikTok videos to experiment with different cooking content, building a community around food enjoyment in general.
They weren't using TikTok to promote their products. They were using it to promote the lifestyle their products created.
The Key Takeaways: Not everything you post has to be about your product or services. Your followers want to be entertained and educated.
If you can broaden your content to focus on the entire industry, you'll have more to discuss, and your posts will be less sales-y.
#14. Parade || @ parade
The Parade specializes in lingeries.
But their social media mission isn't to sell them but to inspire people to be confident in their own skin.
Their TikTok strategy is simple: show real customers enjoying a carefree life with their products.
They're also known for tapping into popular Gen Z trends to make their content relevant and relatable.
The Key Takeaway: Use TikTok to explore broader cultural trends and show your customers you're aware of what's going on.
TikTok Link:

https://www.tiktok.com/@parade

Followers

: 234.4K Followers

Likes

: 1.7 Million Likes

Following

: 105
#15. Golde
TikTok users love how-it-works videos.
Golde is among the few brands that understand this, and they're making good of what they know.
Their TikTok feed is full of how-to videos on preparing food and drinks using their superfood supplements and dietary teas.
They have some of the most educative, feel-good branded food videos on TikTok.
The Key Takeaway: Before you embark on any TikTok strategy, take your time to study the platform and find out what type of content performs best on the platform. From there, you want to remodel that type of content and give it your own spin, and you're good to go.
Create something similar, but for your own brand.
#16. Arcade Studios || @helloarcade
TikTok isn't just for brands that sell products. You can also use the platform to sell a service.
One of the brands using TikTok to sell their services is Arcade Studio, an award-winning digital agency.
They use TikTok to sell their digital marketing expertise, not by talking about it but by demonstrating their capabilities.
Whether humor, social media insights, or behind-the-scenes, Arcade Studios covers it all.
The Key Takeaway: If you're in the service industry or work as a freelancer, you can use your TikTok account as a professional portfolio to show potential customers why they should work with you and not someone else.
TikTok Link:

https://www.tiktok.com/@helloarcade

Followers

: 6717 Followers

Likes

: 96.6 Likes

Following

: 60
#17. The Silk Labs || @ thesilklabs
If you're an SME, you also double as the ultimate spokesperson for your business. 
That's because no one understands your business and product better than you. Plus, you're passionate about your business and must be willing to do anything to create content that resonates with your TikTok audience.
The Silk Labs' founder, Jenna Labiak, follows the same script.
She doesn't just show her product on her TikTok account. She also uses it to share behind-the-scenes footage of what it feels like to run a small business.
The Key Takeaway: We understand that not everyone is cut out to be a TikTok sensation. But you have to give it a try.
Before considering hiring a TikTok influencer, try being your own advocate. Use th app to tell people what you do and how exactly you do it. Let them see what it is that you do and what sets you apart from your competitors.
Let them see the passion in you. 
In other words, no one should outdo you in promoting your business. 
TikTok Link:

https://www.tiktok.com/@thesilklabs

Followers

: 100.3K

Likes

: 3.6M

Following

: 385
#18. Taco Bell || @ tacobell
Taco Bell uses the same strategy as Chipotle. They hook TikTok users to their food products through user-generated content and hashtag challenges. 
One strategy they used to drive more brand awareness and entice more customers to visit their restaurant was partnering with Doja Cat. 
They used the celebrated singer to announce the return of one of their signature menu, the Mexican Pizza.
The video garnered more than 1 million views. 
First, everything started with Doja Cat announcing that she was forced to make a Taco Bell video, but she wasn't allowed to reveal what it was.
By teasing her viewers, her comment section blew up with speculations about what the video was about. Everyone took their guess. 
About a month later, Doja Cat posted the video, and it was her singing about Mexican Pizza.
She would release a follow-up video, which garnered 8.3 million views and over 160K comments.
TikTok Link:

https://www.tiktok.com/@tacobell

TikTok Followers:

2.6 million

Likes

: 38.7 million

Following

: 303
#19. Nickelodeon || @nickelodeon 
Like many video-streaming platforms, Nickelodeon uses TikTok to share edited snippets of the content on their platform. 
The video-streaming has about 14 million followers on TikTok, with nearly 300 million likes on their content.
Their TikTok is one of the ways their viewers can connect with their favourite characters and humanize the actors that enact them. 
Not only that, but they also try to produce content that's native to the platform. They participate in challenges, use trending sounds, and sometimes respond to content with video content.
TikTok Link

:

https://www.tiktok.com/@nickelodeon

Followers

: 13.7 million

Likes

: 271.8 Likes

Following

: 331
#20. Netflix || @netflix
Netflix's following sit at an incredible 22.5 million, with many of their videos clocking millions of views.
Their TikTok videos are expertly cut from their video content. 
Mostly, they use TikTok to promote upcoming releases, exclusive interviews, and behind-the-scenes content.
They also run many fun series, including #whoworeitbest and quick games like Guess the Netflix show.
Their TikTok is fun, with an engaged user base in the comment section. 
TikTok Link:

https://www.tiktok.com/@netflix

Followers

: 33.5 million

Likes

: 716 million

Following

: 548
#21. We're Not Really Strangers (WNRS) || @werenotreallystrangers
WNRS has one of the most engaged followers you'll ever find on TikTok. Some of their posts have gone viral, making it to the "For You" page and attracting hundreds of thousands of likes.
Koreen created the WNRS card game to encourage meaningly connections between TikTok users. 
Now, they're using their platform to promote the game and spread the message of connection and positivity. Their content is uplifting, thought-provoking, and incredibly creative – but don't take our word for it, go check them out on TikTok.
TikTok Link:

https://www.tiktok.com/@werenotreallystrangers

Followers

: 5.2 million

Likes

: 218.6 million

Following

: 96 following
#22. Starface || @starface
Starface is a recently launched skincare brand.
And it's one of the few skincare brands that have perfected how to cross-promote their products and services on Instagram and TikTok.
First, they make unique acne stickers shaped into a star that perfectly fits into TikTok's beauty and skincare category.
The most impressive part of their strategy is their unique content creation and collaboration with influencers, which has gained them a lot of traction on TikTok. 
Primarily, their videos consist of fun-loving UGC, campaigns with well-known influencers, trendy sounds and quirky skincare tips. 
Their videos are colourful and trendy, and their focus on inclusivity has allowed them to create a community of loyal followers passionate about the brand. 
TikTok Link:

https://www.tiktok.com/@starface
Followers

: 2 million

Likes

: 31 million

Following

: 185 following
#23. Last Crumb
Last Crumbs is best known for having arguably the tastiest (and sexiest) cookies in the world. It's a fairly new brand but a  real hit on TikTok.
Their content strategy includes fun and creative unboxing videos, UGC, studio-produced recipes, and fun, quirky challenges. On top of that, they have some of the best food photography on TikTok.
These guys know how to promote their delicious baked goods using the platform. 
Their content has gained much traction and helped them gain a massive following on TikTok and Instagram. 
TikTok Link: https://www.tiktok.com/@lastcrumb

Followers: 206.6 K

Likes: 1.9 million

Following: 543
#24. Vessi
Vessi is a footwear brand based in Canada.
They might have joined TikTok recently, but their content is already gaining a lot of attention.
They are known for creating hilariously creative, informative, and entertaining content.
Their follower count is nearing 200K, and their views are quickly rising.
They also use TikTok to share new product launches and engage with their audience by asking them to share their experiences with their shoes.
Their strategy? Giveaways, celebrity collaborations, and hilarious UGC. 
TikTok Link:

https://www.tiktok.com/@vessi

Followers

: 164.6K

Likes

: 1.8 million

Following

: 255 following
#25. Spikeball
If foursquare and volleyball had a baby, it would be called Spikeball.
This game is quickly growing in popularity and has gained a huge fan base on TikTok. 
It's an incredibly fun game, and Spikeball has done an amazing job of creating content that's entertaining and informative and shares the fun of this game.
Their videos feature people of all ages playing the game, UGCs, and exciting partnerships with celebrities.
Plus, their content is usually set to trending music, and they know how to use the right hashtag.
TikTok Link:

https://www.tiktok.com/@spikeball

Followers

: 1.2 million

Likes

: 25.3 million

Following

: 166 following
#26. Elf Cosmetics
This beauty brand is known for its cruelty-free, affordable makeup. 
And they have done an incredibly commendable job promoting their products on TikTok.
Brands should sit down and take notes because Elf Cosmetics is a master of TikTok marketing and promotions.
First, Elf commissioned a song specifically for their TikTok campaign, which went viral in no time.
The song, which draws inspiration from Kash Doll's hit, "Ice Me Out," is called "Eyes Lips Face" and uses the brand's acronyms to create a catchy and memorable tagline.
It's believed to be the first original song created for a brand campaign on TikTok. 
They also support influencers, use trendy sounds, and have a fun content strategy that resonates well with their audience. 
TikTok Link:

https://www.tiktok.com/@elfcosmetics

Followers

: 77.5K

Likes

: 50.4K

Following

: 3 following