Looking for tips on how to create a good website design for your business in Singapore?
The majority of the customers get their first brand impression from the website.
A business website acts as the face of the company. More so, it is the leading portal in which people get valuable business content and will conduct purchases.
You hence need a perfect web design to ensure that you give a great first impression to your site visitors.
This is to improve their shopping experience even before they do the actual business.
You need to compel the visitors in the little time that they are on your website for them to cling on longer and hopefully convert them into leads. Digital marketing has gone to a higher level in Singapore, and you cannot afford to have a poorly designed website.
For you to stay ahead of your competitors, you need to have a well-designed website. This article goes through tips on how to create a great website for your Singapore business.
---
What Is Meant by A Great Website Design?
Great web design is simply effective. It builds trust by having an appealingly attractive design, establishes integrity by being instinctive, and has an effective call to action that converts visitors to customers.
Your website acts as your salesperson and business store.
You should hence ensure that it is alluring, easily manoeuvrable, and conducive for doing business.
Even if not everyone knows how to build a great website, the majority of people know how it feels and looks. You need to integrate a well-thought methodology when creating your website that will have a great design to instil value and build trust in your customer stems.
The standards that define a great web design are continuously changing according to people's tastes and more contemporary designs.
Try and keep up with the website trends.
The tips for the creation of a great website design include:
Keep It Simple


Overstuffing and over-design may lead to the failure of your site. Overstuffing involves the use of too much text, too many widgets, and being vague about what your business is all about.
This over-designing results in slowing down the web page loading speed which leads to an increased bounce rate.
When thinking about website content, write as if it is meant for a poster or magazine.
Concise simple but effective.
Avoid complicated industry jargons that will be difficult for an average customer to comprehend. While you maintain high quality, let it be a straightforward design that is direct to the point.
According to the minimalism principle, less is more. Your website visitors need to easily navigate through your site and know what your business does.
The Apple and Uber websites are perfect examples of simple but great websites.
Try and cut down your contextual text. Instead, use appropriate media for your infographics and headlines.
Moreover, leaving plenty of white spaces avoids overcrowding and helps the visitors go towards meaningful content. You can use an SEO-optimized image video that can compel the customers to complete their sales cycle.
Call-to-action is one of the essential features in a conversion funnel from emails and social media to websites.
A highly effective website design must have a call to action.
Examples of calls to action include 'register now,' 'search now,' 'subscribe' and 'shop now.'
First, your site needs to communicate what your business is about clearly.
The next step is to direct them into executing the desired call to action for conversion.
The customers then enter into your sales funnel. Your call-to-action should be in a focal position and have the appearance of visually clickable.
Another essential thing for you to consider is the number of clicks it takes for a customer before getting to the desired call to action. You understand your audience to a certain extent, and you are aware of what they are looking for in your site.
A great website should hence have a solo call to action. T,
he is easier for the customers rather than having to decide on multiple clickable options.
Create A User Journey and Conversion Funnel
The user journey is among the most ignored aspects during the process of web design. You need to think of how your visitors will navigate through your website.
How will your visitors go through your site?
How will they find the information they want?
How will they end up being converted?
If you can't answer these questions, you need to revisit your users' journey. The path in which your website visitors will follow through in your site to result in conversion is referred to as a conversion funnel.
The path goes from the website home page, shop, product page, cart, and checkout respectively.
You need to clearly outline this path by ensuring the availability of collect links on the landing page and customers review to provide insight about your products and services.
The majority of the customers will first navigate through your site before going to your products and services to ensure they find their way all around without struggling to know their whereabouts.
The majority of online customers base their business trust on consistency.
The credibility of your business will suffer if you have a poorly designed website. The use of so many fonts, colour schemes, and too much branding distracts and confuses web visitors.
Ensure that you are consistent in the use of colour combinations, headings, fonts across logos, and body text. You should not overstuff your site with underlining, italics, bold and other sorts of such combinations. You want to promote your readability hence you should choose colours, texts, and background that bring out high contrast.
Today, most people access websites through mobile devices. You will thus require to select a font that is readable on smaller screens. Sans serif is the best option for your body text.
PayPal website is an excellent example of well-maintained consistency.
The typography, font, and size are of minimal difference while the colours are limited to neutral and blue for contrast. One can easily differentiate between a menu, clickable link, and supplementary text.
Use of Quality Photography
One of the top factors that are influencing customers to buy online is quality photography.
Not only is it easy to apply but it is also effective in boosting customer engagement on the website.
A good example is staff photos on your site. It helps to create a personal impression for your customers to see who they would work with if they get into business with you.
More so, the staff photos are unique and can't be found anywhere else on the internet.
You should ensure that the images are of high resolution and load moderately faster. Large picture files with high resolutions that are unprovided may lower the page loading speed.
There exist website conventions that are universally accepted in web design. These are the standard design that the majority of people are accustomed to.
Observing them gives you a perfect foundation for excellent web design.
– Log in and sign up buttons. These sections are always located on the webpage's top right side.
– Logos. Your business logo should be at the top left or centre of the top page header.
– Clickable logo. People have been accustomed to clicking the logo to go back to the home page.
– The cart. It should be located in a place around the top right of the web page.
– Visually clickable buttons. Ensure you use contrasting colours to make the buttons look clickable.
– A call to action button. They should be at the top page and have an apparent clickable look. Let them be highly visible.
– Search bars. They should be placed in the header. However, your customers should be able to navigate through the site without using the search bar.
– When filling in forms, the number of fields necessary should be limited.
– Main navigation bars. These are mostly found at the header top. The left margin is also occasionally used.
According to research, about forty per cent of online users abandon a site that takes more than three seconds to load. Google says that the average loading time for a mobile page is twenty-two seconds.
A responsive website is the most significant step toward excellent web design.
This is the first thing you should give priority to.
Failure to do this, you will have a low conversion rate as many visitors will leave before accessing your website.
Before you go open for business, test your landing page loading times to fix it before the vast potential loss.
Always remember the causes of slow loading speeds include the use of excessive widgets, many moving parts, and unusually high-resolution images.
Scan-Ability and Intuitive Navigation

Scan-ability refers to the average time it takes for a person who knows nothing about your website to understand what you sell or do. Another suitable description is the time it takes for people to make a call to action.
The two metrics are essential considerations in website design.
Research conducted reveals that about seventy-nine per cent of web visitors scan the web pages while only about sixteen per cent read through every word.
You hence need to design your site according to the dominant scan-ability way.
During navigation, people are more attracted to images, headlines, bulleted items, and infographics.
For people to stay on your page longer and keep reading, you have to make your content more engaging by including amazing statistics, spontaneous infographics, sentence pitches, and appealing pictures.
With mobile devices replacing desktops, scrolling down pages has surpassed clicking to the next page.
Ensure your navigation is up to date by incorporating a search function, clicking internal links, and upwards and downwards scrolling.
More so, design the web pages in the form of horizontal strips where the pages are scrolled down in descending order of significance.
Accessibility features the aspects of navigation and responsiveness. According to the current trends, about half of website traffic is generated from mobile devices.
More people are accessing the internet through their mobile.
With that statistic, you want to give a friendly and good first impression to the people who visit your website through mobile devices.
Google has also updated its search algorithm for SEO to rank mobile optimised sites higher on the search engine results page.
Some of the tips to consider when carrying out web design include:
– Limiting the necessity for typing on your website
– Choose a single column layout for its suitability in mobile scrolling.
– Adapt your website for different resolutions and screen ratios for use on tablets, phones, and desktops.
– Design well-visible and moderate-size buttons for easy click-through rates for mobile users.
– Keep your titles, Meta description, and URLs short, concise and effective. Small-sized devices have limited screen sizes.
– Flash is not good for SEO indexing. Use HTML5 to create effects instead.
Mobile devices present a significant engaging way with your business.
More features can as well as be integrated into mobile websites. Always keep the mobile users in mind as you design your business website.
Both template and custom websites have their advantages and disadvantages.
You are the one to choose what is the most beneficial according to your priorities. A template website is laid out for you already.
It is hence faster to develop, has lower cost, and does not require much-skilled labour regarding web design.
However, it may have some features that you don't need, may not be updatable, and may not be supported by all devices. Template websites are even sometimes similar to other sites.
On the other hand, a custom website is designed according to your needs to become one of a kind.
With a skilled web developer, the site will have regular updates and developments and is also be compatible with all devices across different platforms.
The cost of development is high and needs more time.
However, custom websites are worth the pricing in the long run as it addresses your business needs well.
Search Engine Optimisation

The greatness of a website design is measured by how well it ranks in search engines. This also gives an idea of the amount of organic traffic that will be generated.
Incorporating the perfect customs when formatting your site is what makes a great SEO and web design.
It involves extensive optimizing practices carried out to ensure your site ranks better, gets high traffic, and produces measurable results.
Some of these SEO practices include keyword optimisation, HTML title tags, making your site fast, using crawlable sitemaps, and more.
---
Reasons Your Site Conversion Rate is down and How to Fix It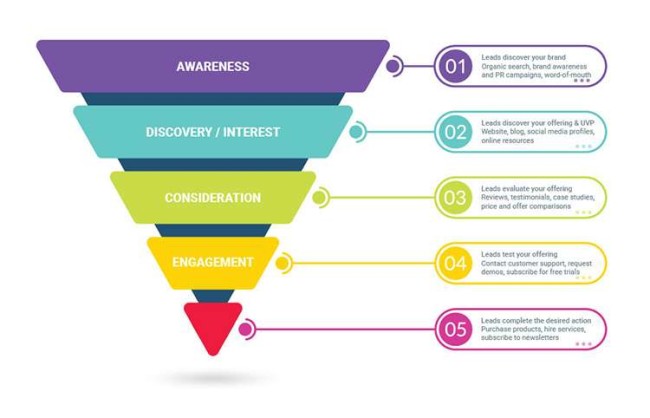 Congratulations!
You finally have a professional website that potential customers can visit and browse through to learn more about your brand and buy.
The success of a website is not just measured by the amount of organic traffic received, bounce rate, on-page time, and other metrics.
One of the most important metrics you should consider when gauging the performance of your website is conversion rate.
While it's possible to get sales naturally by relying on the content posted on the pages, we recommend running a Google ad campaign to enable you to start getting clients quickly.
Like other website marketing campaigns, the Google ad campaign should be continuously monitored to ensure its working and delivers the desired results.
The low-performing ads should be tweaked to give you more ROI from every click.
Today, we look at plausible reasons why your ads conversion rate is low and how to fix it to get better results and get ahead of the competition.
Customers Are Doing More Research
Online customers do research before buying a product or service.
However, the harsh economic times and Covid-19 have made it even more critical for them to look for options or alternatives before converting.
If that's the case in your niche, it could be the reason for your Google ads' drop in conversion rate.
They may be clicking on the ads when researching and fail to convert if they come across an alternative that is better priced or offers more features for the same price range.
Low transactional and commercial intent is another leading cause of low industry conversion rates.
A professional Google ad marketer will recommend you target keywords with commercial and transactional intent.
These keywords are used by customers who are almost ready to convert.
Carry out extensive research using tools such as Google keyword planner to identify and use them in the ad campaign.
That said, keep in mind that your competitors are most likely bidding on the exact keywords, so that competition is usually high. During our research, we noticed a new trend related to paid ads.
It could be the keywords you bid on are correct ones, but the commercial intent is low in the market due to financial constraints people are currently facing.
Broad Keyword Match Types
Over the years, Google has been working to improve its paid advertising platform through automation and smart bidding.
Match types are one of the new concepts that the search engine introduced in 2021.
If you have been actively using Google ads to generate online leads, you may have noticed a residual effect after implementing the match types.
One of the downsides of broadened match types is that it limits your ability to control which search terms or keywords are selected.
It gets even more challenging for advertisers who use a single keyword ad group strategy as they constantly have to add negatives to the campaign.
Reduce Search Term Visibility
Changes related to search terms have resulted in a significant drop in the number of terms/keywords that appear to advertisers.
As a result, ad display frequency is low in some industries. Unlike before, it's increasingly difficult for most brands to add negatives to their ad campaigns.
You should also note that not all terms specified when creating the campaign trigger display ads on SERPs, as shown in the report below.
Insert image
Thus, take the time to carefully analyse the report to know which keywords to focus more on and which ones to eliminate from the campaign to avoid exhausting your marketing budget before achieving the set goals.
Performance max campaign type is another new feature introduced recently by Google in its quest to simplify and automate the ad creation process.
The feature is tailored to help you advertise your products or services across multiple Google properties in one campaign.
This new feature showed Google's desire to consolidate ads in one basket instead of automating most advertisers' processes.
As you monitor your performance max campaign, you will soon notice that the Google system is actively trying to fill in the blanks for you instead of having a laser-focussed controlled ad campaign.
Most advertisers don't buy the idea of Google, assuming that they know the audience better and should be trusted to make changes to the campaign.
As seen in the above screenshots, hundreds of advertisers are concerned about Google trying to automate features. The worst-case outcome that would have detrimental effects on marketers is the search engine serving the ads to users who are not interested in the products/services.
---
6 Expert Tips on How to Improve My Google Ads Conversion Rate?
Now that you know the probable reasons why your Google ad campaign is not enhancing the performance of your new website let's shift gears and look at ways of improving Google ads conversion rate.
These tips have been tested by many advertisers and proven to be effective in increasing ROI from Google ads.
Optimise the Landing Pages and Customer Journey
Despite the fast speed at which the digital business landscape is changing, the core conversion rate optimization principles still apply and work.
When running an advertising campaign on Google your new website, it is crucial to align intent with not only the landing page but also the relevant ad.
There is more to conversion rate optimisation than just optimising landing pages and monitoring the results.
Do things differently by optimising the entire customer journey right from the moment they learn about your brand and decide to visit your website to learn more about it.
How do you optimise the customer journey?
You start by mapping out the different stages and eliminating friction points that could be discouraging customers from converting.
More importantly, constantly collect customer insights and data to clearly understand their pain points, key touch points, drop-off points, and more.
A deep and accurate understanding of your customers will help you create robust Google ad campaigns and get results even with a tight budget.
Provide More Top-of-Funnel Offers
Responsive, professional, and fully optimised landing pages are ideal when running campaigns that target potential customers to conduct a search on Google and click on the ad that pops in the results.
The goal is to help them go through the sales funnel quickly.
Another select group of customers needs more convincing information before converting.
These customers are increasingly cautious and aware of the alternatives available. They take more time to make purchasing decisions as they must consider various factors.
Don't blame the landing page if they fail to convert after landing on it. It could be that the content on the page convinced them to browse through other sections of your websites looking for more info.
They probably also compared your products and services with the competitors, elongating the decision-making process even more.
One of the best solutions to these hurdles is providing more top or mid-funnel offers.
The offers can be anything from ebooks with valuable information about your brand to discount coupons to customers who decide to make a purchase immediately.
Some brands have hit the jackpot by supporting their customers' increased focus on research by providing comparison tools.
Prioritise and Group Keywords Based on Intent
First, when creating a Google ad campaign, it is super important to ensure that the keywords you bid on are aligned to the purpose and goals of the campaign.
One of the primary factors you should consider when selecting a keyword is intent.
The level of intent can either lower or raise the chances of a customer clicking on the ad and converting after that.
Save time and get more results by prioritising and grouping your bid keywords based on intent.
Note that keywords with a high buying intent may be highly competitive. Start with the low competition keywords with a decent buying intent.
Once you get the hang of it, you can scale up and rival the big sharks after the highly competitive keywords.
The bid amount on these particular keywords is often high, so budget accordingly.
We also recommend regularly checking the search terms report of your company to know which negative keywords to add.
This action effectively reduces the chances of irrelevant queries triggering your ad display.
Create Multiple Ad Copy Variations
Like the success of content marketing relies on the quality of content published and distributed, the success of your paid advertising depends on the quality of your ad copy.
Changing the description or headlines can significantly improve click-through rate and performance.
It's recommendable to have multiple ad copies and monitor the results to know which language or tone best suits each ad group.
Either revise or stop using ad copy variations that constantly result in a low conversion rate.
Thankfully, Google responsive search ads offer flexibility to advertisers on description and headline variations that its machine learning-powered bots prefer and optimise.
Use the variations to improve your paid ad campaigns continuously.
Optimise Every Landing Page
Every ad should have a dedicated landing page.
Two or more ads lead customers to the same landing page only when they are connected to the content and offers posted on the page.
With that out, let's now focus on optimising the landing pages. How the page is structured, organised, and the content will determine whether an ad clicker will convert.
Here are the top 10 best landing page optimisation practices.
Make your offers clear

Keep it simple

Leverage contrasting colours to make CTA and other elements stand out

Place important information above the fold

Use urgency and scarcity techniques to encourage customers to buy

CTA buttons should be straightforward and strategically placed

Provide contact information and other resources customers may need to read before buying

Experiment with different copy and headlines to find one that best suits the campaign

Be consistent

Add social proof and user-generated content
Apart from text, the colours of the different elements are the biggest needle movers regarding landing page optimisation. We recently wrote an article on using different colours on landing pages.
Check it out!
You can use a template to create a landing page in minutes.
Unfortunately, your competitors may also be using them, so standing out from the crowd will be difficult. Budget to hire a reputable designer to create a custom landing page for every ad campaign.
The best landing page designer will add content to the page and make sure it's fully mobile-friendly and responsive.
The designer will also test the CTA buttons to determine the best position on the page, colours, and text.
Apply the Right Bidding Strategies
Leveraging the different automated bidding features offered by Google, such as Target CPA, Max Conversions, and TROAS (target return on ad spend), will supercharge your ad campaign.
Google relies heavily on machine learning to align your campaign goals with the bid strategy.
The technology allows the search engine to display ads to potential customers it believes have the highest chance to convert.
Consequently, it cushions you from paying for clicks on ads from people who are less likely to buy.
In a nutshell, here is a summary of what you should do to enhance your Google ad campaign after launching your website.
Optimise the customer journey and landing pages

Add top and mid-of funnel offers

Group keywords based on level of intent

Create multiple ad copies

Optimise the landing pages

Apply the right bidding strategies
The ad bidding strategies are not easy for new advertisers who are just running the ropes.
Avoid making costly mistakes by hiring a reputable digital marketing agency to create and manage the campaign for you.
Work closely with them to learn how to create such campaigns in the future on your own.
---
Conclusion
A website is a must-have for a business in this digital era.
The challenge comes in building a great web design.
These tips will help you improve your website performance regarding conversion rates.
The main idea is to keep it simple but effective.
Also, ensure that there are no distractions between your call to action and the customers.
Be confident about your website and avoid continually updating the core web design as your devoted customers will take it as rebranding.
Contact us today for custom website design services in Singapore.