One of the most irksome parts of conducting SEO is link building. Those disagreeing with me believe that with great content the links should come "naturally."
But is the strategy even viable for most businesses?
To run a successful link building campaign, you must first establish a following or spend a tremendous chunk of your time and resources trying to build and cultivate one. 
Once you've successfully grown this audience, you want to create content that people from this audience would want to link. 
Sorry to harsh you're mellow, but this comes with no guarantee still. The odds are pretty good these people aren't going to naturally link to your website/content.
There's only one way to get the links – and that's doing the work. Ask any web expert worth their salt about the idea of magically building links out of thin air, and I can wager they'll laugh at you.
Many marketers still believe that you need to be well connected (have celebrity-like status) to build the required number of backlinks enough to boost your website traffic. I used to agree until I stumbled upon "Help a Reporter Out" (HARO).  
For the uninitiated: 
What's HARO?
HARO is the short form for Help a Reporter Out. It's a simple formula that could get you, your information, and practise on prominent media outlets, including CNN, Huffington Post, WebMD, and hundreds more. 
How much do you pay to enjoy that kind of publicity and all the SEO benefits that come with it? Nothing – no kidding.
How HARO Works?
It's simple: HARO is an application that allows journalists to submit a request asking for a type of expert or quote that they'd like to feature, interview, or publish their article. 
In HARO's lingo, this request is referred to as a "query."
The queries are emailed to you (as one of the experts who have signed up for them) three times per day, from Monday to Friday. 
After you receive the email, you (the expert) are to respond to the query, after which the reporter will be left with the task of selecting one of the experts to feature in their TV show, radio spot, or article. 
The idea of HARO may sound like it's too good to be true. But it's not a scam. Of course, some people may suggest otherwise, especially if those who've sent dozens of responses but didn't manage to receive any response from the reporters.
A Brief History of HARO
HARO was started in 2008 by a PR expert called Peter Shankman. Initially, it was a Facebook group connecting sources with reporters.
The Facebook group picked up steam really fast, hitting its social media limit in no time. It's then that Shankman decided to move the platform from Facebook and create the present-day HARO platform.
HARO immensely grew in popularity, attracting thousands of users. In 2010, it would be acquired by Vocus, under which it operated until 2014 when Vocus was sold to a Chicago-based private equity company GTCR.
At the time of this publication, HARO has grown to attract an annual turnover of 1 million, with over 100, 000 members in its network. 
HARO's initial idea of a free, accessible press has become pretty much a reality. Over the years, they have helped thousands of reporters looking for people to interview or stories to run.
They have also helped enterprises and start-ups looking for media coverage and free press. 
Does HARO Work?
Absolutely!
The pitches you submit on HARO can be a huge win for your SEO strategy, especially if you manage to get your business linked in the articles. 
You might not be able to see a dramatic, overnight spike in your web traffic after landing one citation or link.
But HARO is an excellent link building strategy for the long road. 
Learn to look at each link as a single brick making up your wall of links.
You want to make sure you're working with the strongest brick you can find (read: links from the most prominent sites or media outlets). 
There Are No Guarantees
Submitting a response to a query on HARO doesn't guarantee you a feature or quote. It's important to note that the journalists on HARO receive dozens (sometimes hundreds) of responses. 
You have to give it time and work on your refining your pitches.
Journalists may start to take notice of you, and maybe consider your pitches as time goes. Also, for a very specific niche, you have to wait for a relevant query to come in. 
Don't rush through the pitches. Instead, give each one of them enough time, answer all the queries without shying away from showing off your industry expertise and knowledge. 
---
5 Key Benefits of Using HARO
As an entrepreneur, here are the top 5 reasons you should immediately subscribe to HARO (if you haven't already): 
Become an Authentic Thought Leader
Imagine being the best at what you do yet nobody knows anything about you? So, why don't you start responding to the requests looking for experts in your field? 
Whether it's encryption or email security, here's your chance to showcase your expertise and build up credibility. 
As a small business with a unique product or line of services, HARO is a great platform to get that word out. And the more journalists quote you as a source, the more other journalists will also want to work with you. 
As a journalist, there are conditions for sending out a query on HARO.
The first one is that your Alexa rank shouldn't exceed 1 million. That means requesters have a guarantee of being published on decent websites. 
The links you get are high-quality, which works great for SEO. 
You can use HARO to get a variety of high-quality backlinks from reputable sources that you probably wouldn't have gotten on your own.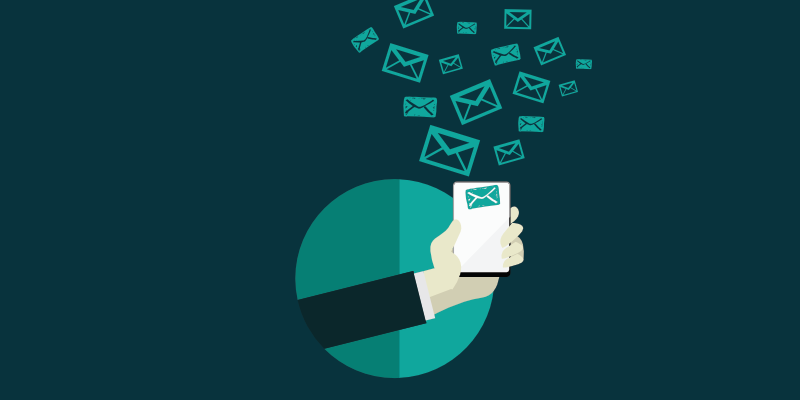 HARO is here to connect you with other journalists and bloggers from all over the world. 
It's a great platform for building media contact.
All you have to do is position yourself as a helpful and interesting source.  Once journalists get to understand your expertise, you'll be among the sources they consider when writing about your area of expertise. 
HARO is hard to spam. First, they hide reporters' email addresses and any other contact details, thus making it harder for spammers to access them. 
The increased confidence in the platform has led to increased participation, as more and more users sign up. The only limitation is that the HARO emails you receive may be mistakenly routed to your spam folder.
You can easily avert this by pushing your HARO emails off your spam folder to your inbox. 
You Can Easily Track Results with HARO
HARO uses a web-based protocol that significantly reduces your email volume, which makes it far simpler to track your entire list of activities. 
With one glance, you can tell which reporters you've contacted. As a journalist, you can easily store all your favourite sources just in case you'd want to contact them in the future. 
It's beginner-friendly, providing you with feedback on the pitches you make. And should you send a wrong pitch to a reporter, the tool will automatically correct you. 
---
HARO Plans and Pricing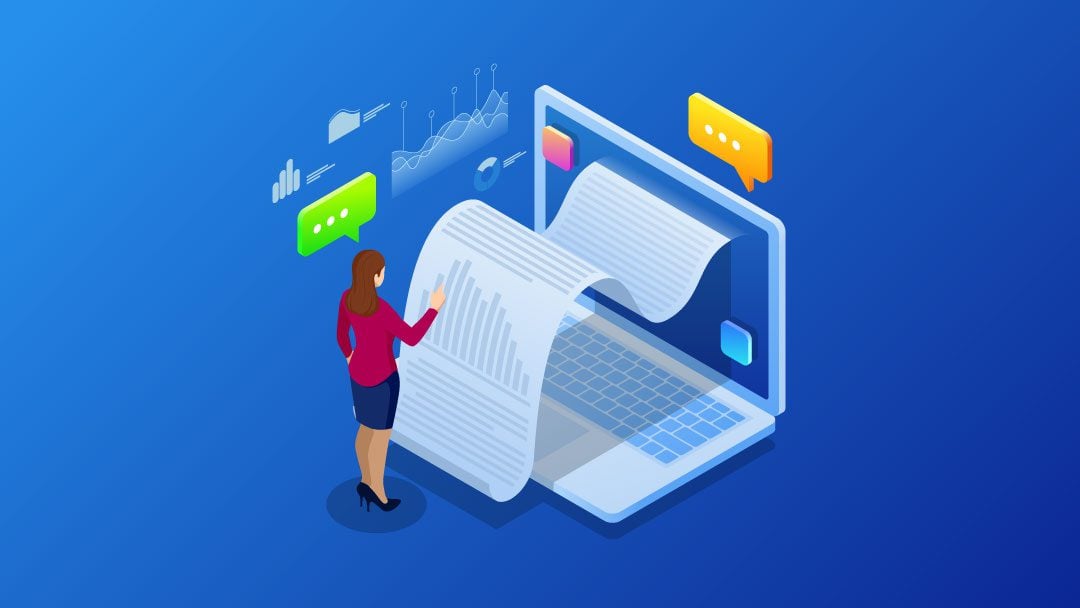 There's a lot to gain from HARO's free membership plan. That includes the free email alerts delivered three times per day.
You also get to enjoy their basic support and access to their database of requests. 
Their upgraded plans are available starting from $19 per month. This plan comes with a series of additional features, including profile creation, auto-inserts, advanced keyword alerts, and early-bird access to new alerts. 
HARO's basic plan is a free plan that arrives with all the standard features, including three emails with journalists' requests per day.
Although the plan comes with limited features, it has everything you'll need to successfully receive journalists' requests and submit your responses.
Who's this Plan Meant for?
It's a plan we would recommend to any new HARO user looking to get a hang of the tool before committing to any premium plan. 
It's also an excellent link building tool for new businesses that are still working on building brand awareness and backlinks, or anyone with no plan of using HARO frequently. 
HARO's standard plan goes for $19 per month and comes with all the features in the basic plan, but with keyword alerts and the ability to create one HARO profile. 
The "Keyword Alerts" allow you to be notified based on your list of selected keywords.
That means you can easily identify requests that best suit your business. 
Also included in this plan is the ability to create a profile. This profile should bear your contact information, thus eliminating the need to rewrite it with every response you submit. 
Who's this Plan Meant for?
It's a great plan for businesses that want to use HARO more frequently, especially with the added features that save you a great deal of time. 
HARO's advanced plan goes for $49 per month. The plan features everything included in the standard plan and more.  That's to say, it allows you to include more keywords and more profiles.
It also gives you a head start by allowing you to see requests before users on basic and standard plans. 
To be more specific, the plan allows you to set up three keyword alerts and create up to three profiles (instead of one).
By three profiles that means that up to three different employees in your company can respond to journalists' requests and quotes. 
Who's this Plan Meant for?
Advanced plans work best with big businesses operating with a marketing or PR team.
It allows you to set multiple sources within your company to respond to requests and provide quotes. 
HARO's premium plan goes for $149 per month.
Again, it includes everything from their basic, standard, and advanced plans, but with unlimited keywords and the ability to create unlimited profiles.  Also provided is premium support.
You're even allowed to give them a direct call. 
Who's this Plan Meant for?
Given their unlimited offering, this is an excellent plan for giant companies with a marketing or PR department looking to secure press for dozens of employees across multiple departments. 
The unlimited keywords make it an ideal choice for companies with multiple products and service areas. 
---
When to Use HARO?
HARO is an excellent way to level up your SEO and content marketing strategy, but only when done right. It's, however, not a strategy you'd want to use for every content piece. 
Here are a few incidences when HARO can prove to be a useful link building strategy:
When your Website Lacks Authority
After conducting keyword research and landing a topic to write about, HARO can help you source quotes from experts that have authority in the field.
With the increasing importance of EAT content, sourcing for expert quotes may not be typically authoritative, but it's a great way to gain important expert insights on the piece that you're about to write. 
After Researching, You Notice Highly Ranked Articles Have Quotes
One secret to getting your articles to rank is to hit search engine result pages and research what type of content rank better.
Find out how they're structured and what makes them so special. You're to then figure out how to beat that. 
If it turns out much of the content have quotes in them, then it's only natural that you'll also want to do the same. 
Your Expertise Falls Short
Imagine writing about a topic you know little to nothing about. 
Instead of winging it, you can use HARO to source quotes from experts in the field. This will not only help you gain valuable insights to work with, but also help you add "expertise" elements to your article for enhanced credibility – especially when writing a Your-Money-or-Your-Life piece. 
---
Disadvantages of HARO
HARO has been around for a while now, rising to become one of the must-have content marketing tools for SEO experts. 
However, it shouldn't be your end-all-be-all SEO tool.
There are a few shortcomings that sort of rob it this chance. 
Depending on the project or pitch, there are times when you'll receive a bunch of unqualified responses. Other times your pitches will wind up with no response at all. 
Responses from Sites with Low DA Scores
A few times, the responses will be from sites with low DA scores or from sites that are so irrelevant to your pitch.
It's for this reason that we advise you not to rush through the pitches you create. Learn to give them ample time instead. 
You might be lucky to receive tons of qualified responses with outstanding supplementary quotes, but that doesn't necessarily guarantee you a link.
You may wind up with a bunch of social media shares though, especially since most experts just prefer sharing the articles (instead of linking). 
While the positives far outweigh the negative, using HARO as link building strategy requires a lot of patience and commitment before the effort starts paying off or before you start receiving high-quality backlinks.
---
How to Write a Perfect HARO Pitch
You have to begin by setting up a HARO account, assuming you haven't already. 
The next thing you want to do after that is to follow this page and submit your query. 
Take your time to write the query, paying close attention to all the specified details. 
Remember: this is the most important part of the whole process, especially since it's what determines the number of qualified submissions and responses your request will get.
Media Outlet:

This is where you input the name of your website or the publication you intend to request the source for. You're also allowed to keep this bit of information anonymous. 

Outlet URL:

You're to provide the URL to the website on which you intend to publish the submitted piece of content.

Summary

: Your HARO summary is like your email subject line. It should be easy and very specific. Different study findings seem to suggest question form summaries have the greatest convincing potential. 

Say you want to talk about the benefits of digital marketing, your summary might look like this "What are the 10 key benefits of digital marketing?" 
Query

: Your query should include all the crucial details of your story. Be sure to include the opinions you want and any direct questions you might have. You're to also specify the format you wish to see the story published on – radio, print, website, or online news. 

If you're planning to write for a site with a high DA, then you want to make sure you have specified that as well. From experience, including a high domain authority tends to attract higher response rates. 

Requirements: You're to also set the requirements for filtering out unqualified sources. Just mentioning you're looking for a digital marketing expert will open a flood gate of responses.  

But being specific with what you want might help you trim down the responses to a few relevant ones. 

Target Specific Sources:

This is a pretty straightforward section. 

You're to select a category that your pitch snugly fits into. If you're not decided on your second category, then select "General" to cast your net wider. 

Set a Deadline:

HARO queries are usually prioritised based on their sense of urgency. Usually, HARO approves queries two days before their deadlines.

We suggest you give your queries a deadline of at least four days. If you're under pressure or have limited time in which to gather the responses, we suggest you mark the request as "urgent." 

This is a great way to get HARO to prioritise your request.
---
10 Essential HARO Tips
HARO operates on a simple premise:
Bloggers and journalists submit requests for sources (or queries as they're also known). HARO then sends out the queries three times a day – at 5.35 am 12.35 pm, and 5.35 pm, Eastern time. 

Sources are the people with different expertise. Once the queries have been sent, relevant sources are to send in their replies. 

Voila! Journalists wind up with well-rounded stories, as the sources (brands) get earned media coverage – a win-win situation for everyone involved. 
In other words, HARO is here to make your brand the go-to source of information for a particular topic. 
That being said, here are a few solid tips on how to make the most of this platform:
1. Read and Analyse the Query Carefully
Don't be quick to respond to queries without first understanding them. Take your time to go through each point and make sure you understand what the blogger or journalist is looking for before you can go ahead and answer it. 
You can start by checking out the requirement section. Make sure you meet the journalist's criteria. If you meet their criteria, you can go ahead and respond. If not, then you're better off not wasting your time.
2. Respond Quickly
Journalists prefer working with quick turnarounds. We suggest you submit your response within one hour of the journalist running the query, considering that's the typical time journalists take to make up their minds. 
If it's not feasible, then the least you could do is make sure you have sent the pitch within the deadline specified. 
3. Proofread and Edit
While time is of the essence here, you're not to send any pitch before proofreading and editing it first. You want to go through everything, polishing and cleaning it up before sending it.
Journalists often delete poorly-written replies. For this, you want to treat each reply, however short it is as if it's a cover letter for your dream job.
Run it through Grammarly (preferably their premium version) and correct all the careless grammar mistakes before sending it to the journalist or blogger. 
4. Stay on Topic
Journalists aren't interested in a flowery pitch, not quite as much as they're interested in finding someone with real-world expertise and a captivating story to tell.  So, cut out all the fluff by staying on topic and what's relevant to the journalist.
Remember: HARO isn't a place to tout credentials, share press releases, or pitch a product unless the journalist specifically requests this information. 
HARO is also very strict on this. Unsolicited pitches and off-topic responses can easily get you permanently banned from ever accessing HARO again. 
5. Be Brief
Journalists aren't interested in super-long pitches. 
So, cut out all the unnecessary details and stick with what's relevant to them. We suggest you limit all your pitches to 300 words, but preferably try to settle for 175 words or less. 
HARO automatically strips attachments from any email you send to protect journalists from malware and viruses. For this, you want to send the attachments via dropbox or Google drive if you must. 
6. Write in Soundbites
Many journalists will quite your response directly, especially if their deadline is tight. The more you make their work easier the more you increase the chances of being cited by them.
If you're sending the response on behalf of someone else or your client, don't report it.
Instead, you should try to reply to it directly as if you were the client themselves. Don't say, "my client says." Instead, just go straight to the point and quote their statements verbatim. 
7. Include Alternative Contact Details
Have an alternative way that journalists can reach you. In most cases, they would want to choose a platform that's most convenient for them. 
So, be sure to include your email address, website, social media handles, and phone number, if possible.
8. Focus on Establishing Relationships with the Media
Blowing up a journalist's phone won't get you anywhere. Before you even think of calling any journalist, you have to make sure you have established a relationship with them first. 
You can start by establishing common interests and even sharing their articles around. They might not accept your first pitch, but they might accept subsequent ones after you've built a relationship with them. 
Most importantly, you're not to harvest any journalist's contact details for unsolicited pitches. 
9. HARO is an excellent Content Marketing Machine
Let's be honest here: most of your pitches won't be accepted. But that's not to say your effort will go to waste.
You can give yourself a month after the request closes, and then polish up the pitches you sent and publish them on your blog or website. 
In which case, with every pitch you write, you're to assume that you're writing it for your own blog or website. 
10. Track Your Efforts
The same way you track your PR efforts and traditional pitches, it's the same way you're to monitor your HARO pitches. 
Learn from your own mistakes, instead of leaving everything to chance. 
You can start by testing everything. Test your pitch content, subject lines, and media relations tactics.  Keep testing each one of them and fine-tuning them until you hit that sweet spot that guarantees more replies. 
HARO might be a simple marketing tool, but an extremely powerful one when you get to understand a few things. 
---
Effective Ways to Use HARO for Media Coverage
Getting Organised:

Your level of organisation will determine your success with HARO. The first great tip we suggest you consider is organising your important emails separately, alongside their corresponding email addresses.
An easier approach would be to organise them in a word document and store them on your PC. That should save you from going through your HARO emails all the time to search for any particular query.
Also, after you're selected as one of the sources for a story, there's a fair chance that you will also be asked to provide photos or images that go with the story. You want to make sure you have them on standby, just in case.
Finding Leads:

HARO sends three query emails a day.
Otherwise referred to as "master emails," these emails contain PR lead, categorised according to interest, such as lifestyle, technology, business, travel, etc.  This type of filtering enhances the opportunities you have in bagging media mentions.
Identifying the Right Opportunities:

While browsing through your emails, trying to sort them out in order of relevancy, you should be keen on identifying the ones that look more promising or have the greatest opportunity. 
You're to scan the index to identify good leads. And should you come across any email that hasn't been read in the past 12 hours, then it's in your best interest to just delete it. 
Researching Media Outlet:

You're to research the media outlet in question and make sure it's something you'd want to be associated with. 

Find out if it's a mainstream publication.
How's its readership? And most importantly, how credible is it?  If the outlet doesn't represent your brand well, then it's best to just reject it outrightly.
---
Rules for Responding to Queries
Don't Respond to Every Email:

Although the emails HARO sends are highly personalised and relevant, that doesn't necessarily mean you're to respond to every single one of them, however tempting they are. Only respond when you feel like doing so, instead of taking it as an obligation.

 
Also, don't get your hopes high. After responding to an email, it's best to forget about it immediately and move on, and should it get a response then count it as a bonus. 
HARO will be sending you so many relevant emails. You don't want to respond to all of them because they might overwhelm you. Ideally, you're to commit to responding to only the best ones.
Prioritise the Queries that are Relevant to You:

Whenever you stumble upon a query that applies to your brand, you're to respond to it immediately. Never forget the fact that HARO queries tend to have tight deadlines. Everyone will be fighting to be the earliest respondent. 
It's easy if you have a smartphone because that means you can still respond to emails even when you're away from your computer. 
Media Placement Through HARO:

You can start by creating a template that you'll be using to draft your media placement pitches on HARO. While at it, you want to make sure your draft contains crucial information about you and why you think you're the perfect candidate for the job. 
Most importantly, you're to follow all the query requirements to the letter. Remember to also highlight your strength. 
Adding to that, you're to also include a Call-to-Action at the end of the query. It could be something simple like a query about something you'd like to know or an offer to supply the journalist with more information should they see the need for it. 
Sharing Your Success:

Don't take your success for granted. Not so many people have success with getting media placement on HARO. So, when one lands, take your time to celebrate it and share it with the people that matter. 
You might have written a nice pitch and adhered to all the pointers we've provided, but do not forget about the reporter who made it happen.
The least you could do is thank them elaborately for enabling it, either in person or by sending them a note. 
After that, you want to share the post on your social media account, your blog, and your email list.