Search engines might be the gatekeepers of the internet era, but there's a new sheriff in town, and its name is video.
As the leading platform for digital video content, YouTube has become the second-largest search engine after Google. And while videos don't factor into Google's algorithm for determining organic search results, it's only a matter of time before they do.
Reason: search engines are all about what the user wants, and right now, users' preferences are shifting towards video.
Think about it: when you're looking for something online, do you prefer to read about it or watch a video about it? If you're like most people, you'll choose the latter. Video content is simply more engaging and easier to consume than text-based content.
Including video content on your website is no longer optional but necessary if you want to stay ahead of the competition. It's an essential part of any solid SEO strategy.
---
What's Video SEO?
Video SEO is the process of optimizing your videos for search engines.
Like traditional SEO, the goal is to get your videos to rank as high as possible in the search results.
It's a different ball game than text-based SEO, though.
You need to optimize the video itself and the corresponding website page to rank a video.
---
Why Should You Care About Video SEO?
You might be thinking, "My website is doing just fine without video.
Why do I need to start using it now?"
The answer is simple: your competition is already doing it — and they're reaping the benefits.
Here are a few stats that highlight the importance of incorporating video content into your SEO strategy:
As you can see, the benefits of incorporating video into your overall SEO strategy stretch far beyond ranking higher in the search results.
Video can also help you boost website traffic, conversion rates, and ROI.
---
How Videos Improve SEO
Now that we've established that video is a must-have for any good SEO strategy let's look at how it can improve your website's SEO.
1. Video Increases Dwell Time
Dwell time is the amount of time visitors spend on your website before bouncing back to the search results.
Google uses it as a ranking factor, which means that the longer people stay on your site, the higher it will rank. 
One of the best ways to increase dwell time is to add video content to your website.
People are more likely to watch a video all the way through than to read an entire article.
2. Rank for Google Video Search Results
Google Video Search is a different search engine that only displays videos.
It's different from the main Google search engine, which displays a mix of both videos and text-based content.
You need to optimize your videos for the platform to rank in Google Video Search. That includes adding transcripts, title tags, and descriptions.
3. Get More Shares and Backlinks
Videos are also more likely to get shared than other types of content. In fact, according to Twitter itself, Tweets with videos are six times more likely to be retweeted than those without.
And more social shares mean more backlinks – which is good news for your SEO.
Backlinks are one of Google's most important ranking factors, so anything you do to increase them boosts your SEO efforts.
4. Improved Rankings in Google Search Results

While videos don't currently factor into Google's main search algorithm, that doesn't mean they can't improve your website's SEO.
When you optimize your videos for SEO, you also optimize your website pages for the main Google search engine.
That can help you rank higher in the search results, not just for keywords related to your videos but also for traditional text-based keywords.
5. Boost Your Click-Through Rate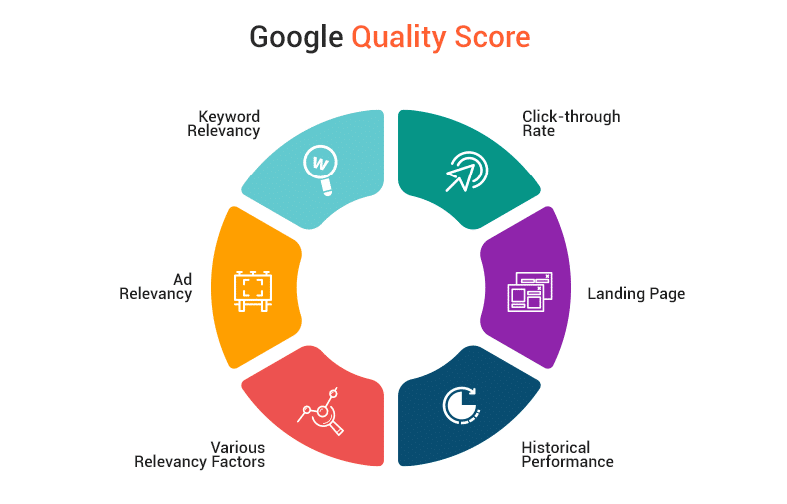 Your click-through rate (CTR) is the percentage of people who click on your listing in the search results. A higher CTR shows Google that your listing is relevant and useful, which can help you rank higher in the search results.
Videos can help you boost your CTR by making your listing more visually appealing.
People are more likely to click on a video thumbnail than a plain text listing, so adding videos to your website can help you attract more clicks – and, as a result, improve your SEO.
Video is an essential component of any good SEO strategy. By incorporating video into your website, you can increase dwell time, rank for Google Video Search results, get more social shares and backlinks, improve your rankings in the main Google search results, and boost your click-through rate. 
These factors will help you attract more website visitors and improve your SEO.
---
10 Tactical Video Tips to Improve Your Content Performance
You don't just upload a video and hope for the best.
It helps to put some thought into how you promote it and ensure it's optimized for SEO. Here are ten tactical tips to improve your video content for SEO performance.
Tip 1: You Can Start by Titling Your Videos
Your title is the first thing potential viewers will see, so make sure it's catchy and to the point. A good title will pique curiosity and make people want to watch your video.
After you upload your video, you can edit the title to include keywords you want to rank for.
For example, if you're a plumber in Los Angeles, you might title your video "How to Fix a Leaky Faucet in Singapore."
Your video title should reflect the content of your video, not just be a list of keywords. Ideally, you want to go with something simple, relevant, and catchy.
Don't worry about keywords and SEO at this stage – just come up with a title that will grab attention.
Don't forget that if the keywords don't naturally fit into the title, you can always add them later in the description.
Tip 2: Use a Compelling Thumbnail
Your thumbnail is the next thing people will see after your title, so make sure it's something that will grab their attention.
An effective thumbnail should be relevant to the video content and visually appealing. It should also be clear – you don't want a cluttered or confusing thumbnail, nothing to turn people away.
YouTube allows you to choose from a selection of thumbnails when you upload your video. If you don't like any of the options, you can always upload your own thumbnail.
Just make sure it's high quality and represents the video well.
Think of your thumbnail as a mini-advertisement for your video. If well-designed, viewers will find it hard to resist clicking – which is [exactly] what you want.
Your thumbnail is like a movie poster – it should be eye-catching and relevant to the video content.
While there are no hard and fast rules for creating effective thumbnails, there are certain elements that tend to work well.
Anything Visible Part of the Thumbnail Should be Within 116×65 Pixels:

This is the thumbnail size in the search results, so make sure anything you want people to see is within this area.

Screenshots Are a Bad Idea:

You might be tempted to take a screenshot from your video and use that as your thumbnail. However, this is generally a bad idea. Screenshots are often low-quality and not quite as effective as professionally designed thumbnails.
What you want to do is hire a professional graphic designer to create a thumbnail for you. That will cost you some money, but it's worth it if it means your video gets more views.
If you don't have the budget to hire a professional, there are some free tools you can use to create simple thumbnails. Canva is a good option, and it's very user-friendly.
Your thumbnail is an important part of your video, so don't take it lightly. Make sure it's high quality and relevant to the video content.
Use Real Human Faces:

Research has shown that thumbnails with real human faces perform better than those without. This makes sense when you think about it – people are naturally drawn to other people's faces.
 If you can, try to include a human face in your thumbnail. That could be a close-up of your own face, or it could be someone else (just make sure you have their permission first).
Observe the Rule of Thirds:

The rule of thirds is a composition rule that says you should place your subject matter one-third from the top or bottom and one-third from either side. 
The rule of thirds creates a more balanced and pleasing composition. While the rule of thirds isn't an absolute must, it's something to keep in mind when designing your thumbnail. If possible, place your subject matter in the third middle section.
Use Bright, Contrasting Colours:

Thumbnails that are bright and have high contrast tend to perform better than dull and muted ones.
Use colours that will stand out and grab people's attention. And if you choose to include text in your thumbnail, make sure it's easy to read against the background.
Keep It Simple:

Don't try to cram too much into your thumbnail. Instead, try to keep it simple and uncluttered. The less busy your thumbnail is, the easier it will be for people to understand what your video is about.
Tip 3: Use Video Analytics to Guide Your SEO Efforts

Now that you've created your videos and optimized them for SEO, it's time to track your performance.
After all, there's no point in doing all this work if you're not going to see any results, right?
Setting up analytics will provide important information on audience retention and the length of time people watch your videos.
Audience retention is a good indicator of how engaging your video is. If people are dropping off within the first few seconds, it's likely because your video isn't interesting or relevant to them.
On the other hand, if people are watching your videos to the end, it's a good sign that they're enjoying your content.
You can use this information to guide your future video efforts. If you notice people dropping off at a certain point, try to figure out why and make necessary changes.
You can also use analytics to determine which videos get the most views and Shares. That should give you a good idea of what type of content your audience is interested in.
Tip 4: Do an Extensive Keyword Research
Keywords are what direct people to your videos.
Optimizing your videos for random keywords that pop up in your mind is like shooting an arrow in the dark — you might hit your target, but it's more likely that you won't.
So, before optimizing your videos, we suggest you take some time off and do extensive keyword research.
Doing keyword research will help you with the following:
Choosing the right target keywords:

Ideally, you want to target keywords that are the foundation of your video SEO efforts. Choose the wrong ones, and all your effort to rank your videos will be for nought. 

Identifying new keyword opportunities: Keyword research can also help you identify new keyword opportunities that you may not have thought of before.
Expanding your keyword list:

Once you've identified your target keywords, you can use them to grow your keyword list.

Find the intent behind the user's search query:

What is the user interested in? What information do they hope to find? Whether it's a product, service, or general information — you need to find the user's intent behind their search query.
For example, suppose your target keyword is "video SEO". In that case, you can use it to generate a list of related keywords, such as "video SEO tips", "video SEO tools", and "video SEO services."
There are many ways to do keyword research, but we recommend using Google's Keyword Planner.
To use the Keyword Planner, enter a seed keyword into the tool, and it'll generate a list of related keywords.
Once you have a list of keywords, you can start optimizing your videos for them.
Other tools you may use for keyword research are:
Ahrefs Keywords Explorer

SEMrush Keyword Magic Tool

Ubersuggest.com
Tip 5: Drive Traffic to Your Website with Embedded Videos
To increase website traffic, you need to get your videos in front of as many people as possible.
One of the best ways to do this is by embedding your videos on your website.
Embedding videos on your website has many benefits, including:
To embed a video on your website, simply copy and paste the video's embed code into your website's HTML.
An embedded video can appear on SERPs with the video link, a description, and the video thumbnail. 
This can help increase your website's click-through rate and drive more traffic.
To get the most out of embedded videos, include a call-to-action in the video itself.
That could be something like, "Visit our website to learn more," or "Check out our products."
You can also include a call-to-action in the video's description.
---
But Is Embedding a Video on Your Website Really Worth It?
Yes, it is!
78% of marketers say embedding a video on their website helped them increase sales (Wyzowl).
Adding videos to your website can improve user engagement, keep people on your site longer, and even increase your website's SEO.
Support Your Other Content Marketing Effort with Video Marketing
It's no longer a secret that video is a powerful marketing tool.
If anything, 72% of customers say that video has helped them learn about a new product or service (Biteable).
So, you're missing out if you're not using video to support your other content marketing efforts.
There are several ways you can use video to support your other content marketing efforts, including:
Creating product demos and how-to videos: Product demos and how-to videos are a great way to show off your products and services. Not only do they help improve customer engagement, but they can also lead to more sales.
Using video testimonials:

Video testimonials are a great way to build trust and credibility with your audience. They're an effective way to showcase your products and services in a positive light. 

Creating behind-the-scenes videos: Behind-the-scenes videos are a great way to give your audience a peek into your business. They're also a great way to build trust and credibility.
Walk-through Tours:

You can use video to give your audience a tour of your office, factory, or store. That is a great way to show off your business and build trust with your audience.
Using video to support your other content marketing efforts can improve customer engagement, build trust and credibility, and even increase sales.
---
How to Get the Most Out of Your YouTube Videos
YouTube is the second largest search engine, so it's no surprise you can use it to drive traffic to your website.
To get the most out of your YouTube videos, here are a few steps you can take:
Create a Video Content Strategy: You can start by identifying the most important pages on your website and creating videos for each.
Do some thorough keyword research to discover what questions people are asking online.
Once you know what questions people are asking, you can start creating videos that answer those questions.
Treat Your Video Scripts Like Text: Search engines are begging to understand how to decipher videos and index them accordingly. 
YouTube now transcribes videos automatically, so you must ensure your video scripts are well-written, engaging, and keyword-rich.
In other words, it's getting to the point where search engines can listen to the words in your videos and determine if they are relevant and helpful to the user.
Optimize Your YouTube Videos: You should also optimize your videos for SEO.
That means including keywords in your video titles and descriptions, adding transcripts, and creating closed captions.
The idea is to optimize your YouTube videos like you would optimize a blog post for SEO.
Identify your target keyword and add it to the title and description

Link it to relevant pages on your site

Include a CTA
By following these steps, you increase the chances that your YouTube videos will rank high in the search engines and drive traffic to your website.
Create a channel trailer.
Your channel trailer is the first video people will see when they visit your YouTube channel, so we suggest you make a good impression.
To create a channel trailer that wows your visitors, here are a few things you can do:
Keep it short:

Your channel trailer should be no longer than 60 seconds.

Make it engaging:

Use intriguing visuals and an exciting script to hook your viewers.
Include a CTA: Include a call-to-action at the end of your channel trailer, so people know what to do next.
For example, you can encourage them to subscribe to your channel or visit your website.
Add a Video Object Schema to your website.
Video object Schema is a code you can add to your website to help search engines understand the content on your webpage – including the embedded video.
By including a VideoObject Schema, you're simply telling search engines that your website has videos. Include details like video title, description, transcript, length, etc.
That can help your videos rank and gain better visibility in the search engines.
How Marketers Make Videos
The process of making a video is a collaborating one. The entire team must be on the same page from start to finish for the video to come out as intended.
The first step is to come up with an idea for the video. That can be anything from a product demo to a how-to guide.
Once you have an idea, it's time to write a script. The script is the video blueprint and will help you determine what kind of footage you need to shoot.
After the script is written, it's time to start shooting the footage. That is where a videographer comes in handy. They will help you capture the footage you need to create your video.
Once the footage is shot, it's time to start editing. That's where the videographer or video editor will piece everything together to create the final product.
After editing the video, it's time to add any finishing touches. That includes adding music, graphics, and captions.
Finally, it's time to publish the video once everything is complete. That can be done on YouTube, Vimeo, or your website.
Now that you know how to make a video, it's time to start creating.
75% of businesses create videos as a team

39% of marketers create videos in-house, while 17% outsource to an agency

58% of marketers use professional software to make videos, while 49% use online tools like Biteable

38% of marketers use smartphone apps to create videos. Examples of these apps include

Splice

and

Quik

35% of marketers make their videos from scratch, while 18% use pre-made templates. 48% make a mix of both.