The name "social media search engines" confuses many people.
When you search for the term on Google, you will get tons of results for search engines that merge various social media platforms in their results.
Most business owners and marketers search for the term, social media search engines, to get information on how to increase the online visibility of their business through social media.
And that is what we will discuss in this article.
It will be about boosting the SEO of each of your social media platforms on a step-by-step basis so that you can target your audience on the social media platforms they visit frequently.
---
Some marketers in Singapore state that social media marketing is vanishing and the only means to become successful is using paid ads.
It is because paid ads on social media perform well – not because social media is disappearing.
This opinion is wrong and untrue.
Yet, social networks are being used by more than 2.5 billion people worldwide.
So, how can you use social media search engines to benefit your business?
Succeeding on social media essentially is similar to other types of search engines. This is because using social media to search is at its core similar to using Google to search.
Just like Google, the quality of your content has a great significance on the algorithms used by social media platforms. Various factors influence the quality of content on social media profiles.
We will discuss some of them here.
The most significant part of SEO involves offering relevant content to consumers, and this applies to social networks too.
Because of the nature of social platforms, if you give people valuable content, they will pay attention, engage with you, and follow you.
You can do this through some of these ways:
Later, you will need to analyse the results (following, comments, shares, likes) to determine the best strategy to boost your business on social media search engines.
And like other search engines like Google, you will need to monitor your:
After determining the strategy to use, you will need to test and measure its performance using the metrics mentioned above. This will assist you to determine whether your social media search engine strategy is working.
However, do not forget that social media marketing carries only half of the picture. The analytics of your website carries the other half.
On the analytics of your site, you will want to determine whether you are generating traffic from your social media pages to the website.
If yes, are they bouncing off or they are engaging with the site? If they engage, do they look at all the content on your website? And much more…
In brief, Google Analytics shows you if your social media marketing strategies turn your followers into real customers and generate profits for your business or not.
Videos and images are now a crucial part of quality content in social media.
In previous years, visual content was used as a cherry topping on the cake, but now there exist social media platforms that are entirely grounded on visual content like Instagram.
So, it is advisable to put more focus on visual social media content.
The importance and usage of hashtags vary per each social media network, and the developers have the right to change them. For instance, LinkedIn started using Hashtags in 2016 in their mobile app.
Using hashtags was pointless before then.
Hashtags have a crucial role in search engines for social networks.
You only need to understand the strategies on how to add your business updates and posts using hashtags. Well-thought hashtags can assist you to come up with new clues for sharable content.
The way you use hashtags in different social media platforms' search engines varies. The maximum character length and several hashtags vary from network to network.
Here is some data from some studies showing the hashtag differences in various social media platforms.
The optimal number of hashtags is 1, and the optimal length is six characters.
The maximum number of hashtags on Instagram per post is nine while the optimal length ranges from 21 to 24 characters.
The optimal number of hashtags on Twitter is one while the maximum hashtag length is 18 characters, and 3 is the minimum length.
---
Our view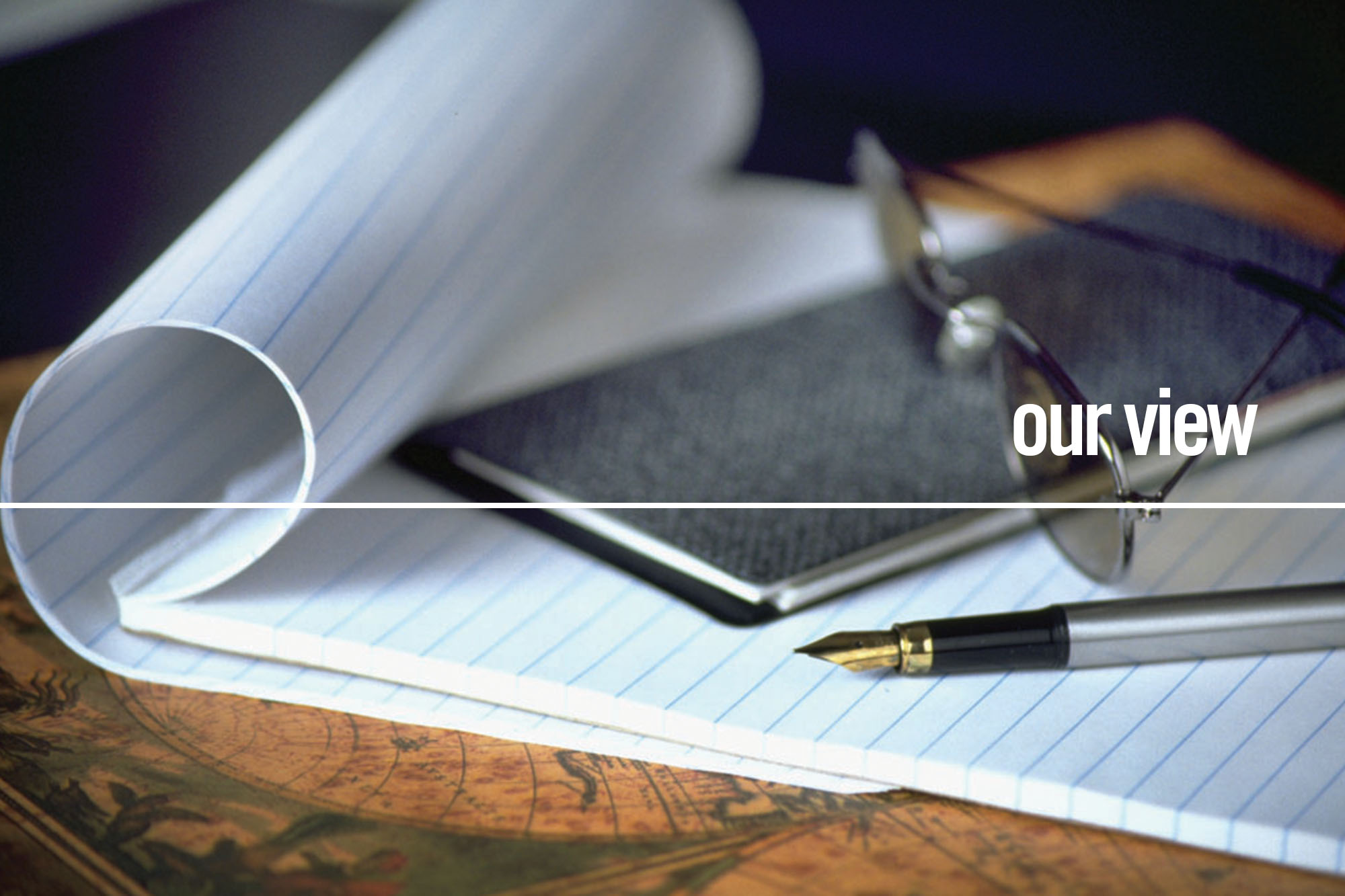 Facebook: Here, the hashtags are few. We can postulate that platforms that have more hashtags attract young audiences. Old people are more attracted to platforms that contain few or do not have hashtags at all. Currently, Facebook is attracting the older generation that is not acquainted with hashtags.
Instagram: Instagram allows the highest number of hashtags per post compared to other platforms. This is because it tends to attract younger audiences who love using hashtags.
Twitter: Hashtags that are 3-character long are very common on Twitter. It is because acronyms for most three letter phrases are commonly used for hashtags. So, if possible, it is advisable to use a 3-letter acronym that your audience is familiar with rather than an 18+ character hashtag. For instance, you can use SEM instead of search engine marketing. However, it is advisable to use acronyms that your audience is familiar with because they will not attract engagement.
We recommend that you don't assume the significance of hashtags because they are extra keywords for your content to display when people search on social media search engines.
---
It is not surprising to hear that you must engage with your audience so that they can engage with you. But how is this related to social media search engines?
Here are some ways through which you can engage with your audience:
Increasing brand awareness: if you can be able to add a comment in a manner that targets your brand uniquely and originally, then you can enhance the awareness of your brand to your audience and keep them engaged.
Sounding personable: Most brands make the mistake of promoting too much on social media and sounding too cold. Nobody likes to engage with such brands.
They love following brands or people they can associate with. So, try to engage your visitors by posting content that don does not focus much on brand promotion. Your content should be based on the needs of your audience.
Do anything that satisfies the needs of your audience to keep them engaged. Whether it takes being angry, funny, or sad, do whatever it takes if the situation calls for it.
Speed: Engaging with your audience through comments on social media is critical, primarily on Instagram and Facebook utilise engagement as one of the key metrics in their algorithm for ranking content that will be displayed in the newsfeeds of your followers.
Increased participation can also assist you to determine the prominence of posts on the Explore page on Instagram.
So, you may need a social media marketing expert to analyse and react to the comments quickly. The faster you do it, the faster the audience engages too.
Failure to engage with the consumers soon enough will make your post-fade quickly in their minds.
The newsfeeds page on social media is a crowded place. So, consumers are always deciding on what they want need and don't need in them. The identity of your brand must overcome that of your competitors to avoid the risk of them disengaging.
You don't want your brand to seem like an imitation of other popular brands.
You can do this by considering some of these ways:
Use various social media platforms to create a unique and clear brand identity.
Make individuals feel good about your brand and themselves during holidays and major events to create a fun video that centres around your brand.
Top marketers use various strategies to achieve a particular worldview that induces an ethnic reaction from consumers. This, in turn, boosts your brand awareness while satisfying your customers.
As mentioned above, one of the best approaches to enhance the awareness of your brand is by using strong emotional language that your audience can identify and understand. For example, posts like "everyone who knows the benefits of social media in content marketing is awesome!" will generate the highest number of engagements.
The algorithm used by social media also grounds for this.
When people interact with certain brands, they tend to receive more similar posts on their news pages.
They will even come across more customised posts of this related content. It fulfils the objective of social media to maintain users online for a more extended period.
So, as an online marketer, you should use this behavioural pattern shown by social media to benefit your business.
These are the individuals who have similar interests and demographics as your existing customers.
The audience is created based on the social media search engine's algorithms.
Lookalike audiences intend to assist you to link up with other viewers who are similar to your social media users.
You only need to give Facebook the email addresses of your ideal clients, and they will identify other people with similar interests and demographics. Then you can use ads to direct them to your social media pages or your website.
This method will assist you to develop a suitable following over time.
A study conducted in Singapore indicates that 94% of digital marketers see influencer marketing as an effective strategy.
It is not hard to see since even the most famous brands like Rolex and Nike highly depend on influencers to market their brands.
Utilising the best Singapore influencers to market your products and services is even more crucial now, as some users of the internet have developed a trend of ignoring all ads completely.
Ensure that you research your target audience. Most likely, they will ignore and block your ads.
So, think about using influencers as an alternative to social media ads.
Use Mobile Marketing as A Long-Lasting Approach
A sure way of increasing your short-term and long-term traffic is by enhancing the user experience of your mobile device users.
After all, nearly all consumers will be using mobile devices.
Remember the Core Objective of Blogging
Don't forget that the essence of social media is blogging and the essence of blogging is social engagement.
Get rid of the typical mindset that blogging involves content marketing alone.
Take your blog as a personally customised social platform.
Your visitors are on social media, but when you engage them with your blog like on social media, you will generate more traffic from your social media pages.
If you offer valuable and helpful content, visitors will always come back for more.
Connect with Your Audience
Consider this: you cannot address a 50-year-old man the same way as a 15-year-old boy.
So, you should also understand the age groups that various social media platforms favour, or where they are headed in future.
The favourite platform for marketers varies after a few years.
What is crucial is to determine the networks that are frequently used by your target audience and the reason behind that.
It is also critical to have a multiple-channel strategy.
Individuals utilise different social media platforms' search engines for various purposes.
However, all these needs you to understand your target audience.
You can learn their average age by looking at the platforms they like using most.
These are some of the social trends today:
Older ages are increasingly adopting Facebook
All age groups are using Twitter since it is a source of news
Instagram is getting taken by the youths
Snapchat is for late teens
Pinterest is mostly for Women between 20-30 years
When you know your audience, you can concentrate on the networks that connect with your target audience more efficiently.
---
Understanding How TikTok Algorithms Work
Social media platforms are important marketing hubs in the digital business world. Brands use them for marketing.
Customers rely on them when doing their research before buying anything online.
Every social media platform has an algorithm determining which content is displayed to users.
Understanding how the platform's algorithm works will enable you to connect with potential customers better.
In this article, we will discuss one social media platform that is growing fast and has a potent ability to scale up businesses, TikTok.
Let us dive in and look at how TikTok algorithm works. 
How does TikTok Algorithm work in 2022?
Before looking at how the TikTok algorithm works, here are some TikTok statistics you should know.
It's the 7th most used social network in the world

It has 732 million monthly active users

25% of TikTok users in the United States are aged between 10 and 18 years

On average, Android users spend 13 hours on the platform every monthly

51% of TikTok users are male
Unlike other social media platforms, TikTok is secretive about how they rank and display videos. We spent the last two months researching its algorithms, and here are our findings.
---
Top 3 TikTok Ranking Signals
The TikTok algorithm uses three primary signals to rank content. We expect that as usage of the platform changes, the company will revise the current algorithm to continue offering the best user experience.
In our previous article on how social media algorithms work, we discussed how YouTube and Facebook use interactions to determine the value of posts to the audience. TikTok seems to borrow a leaf from these two platforms.
Its video recommendations are based on user's interactions with other forms of content posted by other people.
The interactions give the algorithm an idea of the type of content the audience enjoys watching.
The factors include;
Which users/followers do you follow

Which creators have you hidden

Which type of videos do you comment on, like, download, or share

Which videos are marked as "not interested" or reported as inappropriate

Video completion rate

Type of content you create and post
TikTok has advanced bots that rely on machine learning and artificial intelligence to monitor these factors. 
The information included in videos has a significant impact on ranking and visibility. The information that the algorithm puts into consideration is:
Sounds

Hashtags

Captions

Trending topics

Effects
For example, hashtags are known for their immense potential to increase content visibility. If you use particular hashtags in most videos, the algorithm will respond by displaying content that resonates with those hashtags.
Account Setting and Device Used
Like other social media platforms, TikTok is keen on offering the best content to its users. It achieves this goal by providing account customisation settings that users can tweak to inform the platform which type of videos they want to see.
The settings include:
Type of mobile device

Language preference

Categories of interest highlighted by new users

Country
When conducting research, we noticed that the country has a major impact on the content sources. For instance, in Singapore, you are more likely to see content from TikTok content creators based in the country.
However, the algorithm will regularly populate your feed with videos posted by people from the surrounding countries and other continents. How you interact with these videos will help the algorithm decide whether to continue displaying content from the said countries or not.
Here are some content types that the TikTok algorithm does not recommend to its users.
Duplicate content

Content that is flagged as spam

Content that you have already watched

Potentially upsetting or harmful content such as graphic medical procedures
Like the Google algorithm, there is misleading content about TikTok algorithm that often misleads content creators. Only trust content from credible sources and authority digital marketers to avoid making decisions based on inaccurate data.
One of the myths about the TikTok algorithm is that you need a large follower base to run a successful marketing campaign on the platform. Nothing can be further from the truth. TikTok does not base video recommendations on the number of followers you have accrued or the history of your high-performing videos.
Yes, accounts with thousands of followers get more views since they have an active community of users interacting with the content continuously. Nevertheless, you can achieve the same results by creating stellar content that is engaging and resonates with your target audience's needs and expectations.
As a new marketer on TikTok, your goal should not be to rival the top performers or gurus. Instead, it would be best if you focused on becoming among the top new content creators whose content effectively spurs engagement with the target customers.
---
How to Create Content That Meets TikTok Algorithm Expectations
Even though there is still hidden information on exactly how the TikTok algorithm works, applying the following tactics will place you miles ahead of your competitors.
Identify your Subculture/Niche
When creating a TikTok marketing strategy, it is crucial first, to identify existing communities that best resonate with your industry or niche.
Unlike other social media platforms such as Facebook, where users are shown content from accounts they follow, TikTok is big on creating communities. The algorithm uses data collected about them to decide which type of videos to display on the For You page.
You do not have to reinvent the wheel – tap into one of the existing communities or subcultures that your target audience is fond off to get the ball rolling.
The hashtags will enable you to identify the right subculture for your business.
Concisely, creating content that fits well in a subculture will enhance your brand's credibility and exposure and nurture customer loyalty.
Make Videos Attention-Grabbing from the First Second
TikTok is a fast-paced social media platform, and this is due to the diversity of its users. You cannot afford to add an intro to your videos. Instead, it would help if you strived to hook the audience right from the first second and encourage them to watch the entire video.
Otherwise, including a video and taking too long to discuss the meat of your video will result in the audience scrolling down to other videos. Express the value of the videos in the first 5 seconds of your TikTok video to pique their interest and stop them from scrolling.
TikTok ads are also effective in increasing organic traffic.
A recent experiment on the platform revealed that evoking positive emotions at the start of a TikTok video increases engagement. The experiment found that videos with compelling starting sections got a 1.7x lift than videos with a neutral expression.
Take a look at how Fabletics captures their audience's attention by quickly introducing a quick fitness routine in their videos.
Being straightforward has helped this brand build a community of more than 80K followers
Captions give viewers an idea of the video before they click to watch. However, TikTok auto-plays videos as users scroll, but that does not mean you should include a caption for your videos.
TikTok algorithm relies on the caption to understand the context of the video. Thus, we recommend including hashtags that best match your video before posting.
For example, if you are in the hospitality industry, find hashtags used by other creators and include them in your video caption section. The hashtags will increase the visibility of your videos to this select community, thereby helping you gain more followers.
That said; you should limit yourself to 2-3 hashtags. Having too many of them will make this section of your video look clumsy. In addition, it will confuse the algorithm primarily if the hashtags are not related (from different communities).
The text in the caption should spark curiosity in the few users who read the caption. Question-based captions are the best as they spark conversations in the comments section.
Monitors the engagement level different types of captions achieve to know how to communicate with your audience.
Create Top-Quality Videos
You cannot win over customers from your competitors if you post generic videos that offer little value. Poor-quality videos have no space in the social media marketing realm today. You have to work smart to create top-quality videos packed with valuable content.
This content should be presented so that it encourages the viewers to take the desired action, such as visiting your website to learn more about your products or services.
More importantly, the videos need to be authentic. As earlier mentioned, the TikTok algorithm does not recommend duplicate content to users. Double the chances of your videos being displayed on the "For You Page" by ensuring they have engaging captions and authentic.
Check out the kind of videos that the competitors are publishing, but never copy them. You should only use them for inspiration. You also do not need to spend thousands of dollars on a camera; you can use your smartphone to record the video.
Ensure the video is recorded in decent lighting to highlight all your product's unique features. Be sure to edit the video before posting to confirm that it is audible and stellar. TikTok allows users to post videos only 3-5 seconds long, but we recommend creating videos between 12-15 seconds to get more time to engage and interact with the viewers.
Note that vertically filmed videos record an average of 25% more 6-second watch-through rate than horizontally filmed videos. This is based on the fact that such videos occupy more screen real estate.
Another statistic to remember when optimising TikTok videos is that 88% of users watch videos with sound. They want to hear what you are saying, so make sure that even if the video is fast-paced, it is audible.
Spice up your videos by including sound effects and music. However, be careful about the sounds you use; tracks that play at 120+ more beats per second record the highest view-through rate. Go the extra mile to leverage other TikTok native features such as text overlays to make your videos stand out.
When it comes to video effects and tracks, there is no one-size-fits-all. Experiment with music genres and effects to find ones that best suit your brand and marketing campaign.
Post When Your Audience is Active on the Platform
Get the first engagement by posting videos at times of the day when a majority of your audience is active on the platform. With engagement being one of the most vital videos ranking factors, the higher the engagement, the higher the ranking and visibility of your videos.
Check out your dedicated TikTok analytics suite to know the right time to post. You can easily know by looking at the time when your videos get the most comments, likes, and shares.
TikTok recommends posting 1-4 videos daily to keep the audience engaged and make your brand memorable. The more frequent potential customers see your videos, the higher the chances of them visiting your website and choosing you over the competitors.
Upgrade to TikTok Pro Account
The TikTok basic account is sufficient if this is your first time promoting your brand on the network. However, upgrading to the pro account is recommended to access more features.
One of the benefits of having a TikTok business or Creator account is that you get unlimited access to insights and metrics. These metrics will help you fine-tune the marketing strategy to get more results.
How Do I upgrade to Pro Account?
The process is easy and will take you less than three seconds to complete.
Follow these three steps to switch from TikTok basic account to the TikTok pro account.
Go to your profile page and tap on the three dots icon at the top right section of your screen.

Tap on manage account

Select the Switch to Business Account and choose a category that matches your business
Bonus Tip
Responding to comments from viewers will enhance brand credibility by showing that you care.
Respond to not only positive and negative comments from disgruntled customers.
Your approach when responding should be to offer help, not to prove a point. So, be careful when responding to negative comments to avoid being too defensive and aggressive.
---
Conclusion
There are very many similarities between traditional search engines like Bing and Google. However, there are significant differences that you need to keep in mind.
We hope that the information in this article will help you make use of social media search engines to market your business successfully.
Get in touch with us for the best social media marketing services in Singapore.