Setting up a blog is one thing, but setting it up a successful, million-dollar blog is another.
If you're serious about growing a successful blog, then you need to start off on the right foot.
You want to think strategically and methodically when launching a blog. In this guide, we'll show you the steps you need to take to set up your blog the right way in 7 days.
Here are the things you'll learn:
Day #1: How to Set Up a Blog in the Right Way
Day #2: How to Create an Attractive Logo for the Blog
Day #3: How to Set up a Professional Email List without Spending a Penny
Day #4: 9 Types of Blog Posts to Drive Traffic to Your Blog
Day #5: How to Monetize Your Blog (Make Thousands of Dollars from It)
Day #6: 3 Simple Strategies to Increase Traffic to Your Blog
Day #7: 7 Free Tools to Grow Your Blog Rapidly
Day #1: How to Set Up a Blog in the Right Way
The first step on your blog-building journey is setting up your blog. You need to:
Choose a domain name

Set up the CMS (content management system) — We'll be Using WordPress in Our Case

Customize Your Blog

Write Your First Blog Post
Choose a Domain Name
Your website needs a domain name, the URL visitors will use to access your blog. It should be easy to remember and relevant to your niche.
For those unacquainted, domain names come in two parts: your website's name (in this case, your blog's name) and the domain extension (.com, com.sg, .org, .net).
Example: mediaonemarketing.com.sg
Here are a few pointers on how to choose a good domain name for your blog:
Keep it as short as possible

Make sure it's easy to spell and pronounce

Avoid numbers and hyphens

Incorporate keywords related to your niche (if possible)

Choose a domain name that's relevant to your blog

Make sure the domain name is available in the .com extension (unless you have a specific reason for choosing something else)
A few tools to help you choose the right domain name:
Once you've chosen a domain name, you can go ahead and purchase it. We recommend purchasing it from NameCheap or GoDaddy.
Get the Right Hosting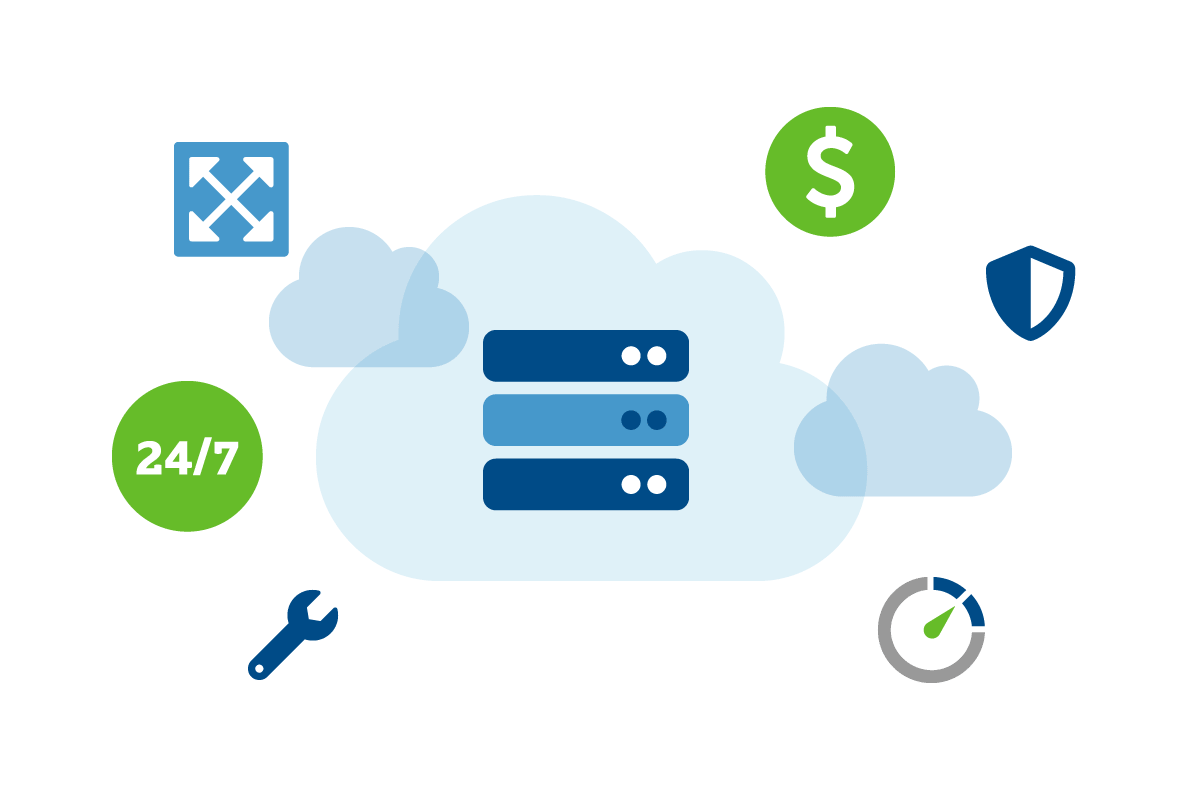 Think of a hosting provider as the backbone of your blog. It's the "home" of your website and needs to be strong and reliable for your blog to work.
We suggest using SiteGround, A2hosting, or Bluehost, as they provide reliable hosting services at an affordable price.
How much does it cost?
It depends on the hosting provider you choose, but shared web hosting plans typically start at a few dollars per month.
Linking Your Domain Name and Hosting
Once you've purchased your domain name and hosting, you must link them together. The process is fairly simple and should only take a few minutes.
Here's what you should do:
Log in to your domain name provider (NameCheap, GoDaddy, etc.)

Find the "DNS Management" tab and select it

In a separate tab, log in to your hosting provider

Find the "Nameservers" section of your account and copy the two nameservers listed

Go back to the first tab (your domain name provider) and paste these two nameservers into the "DNS Management" section

Save the changes, and you're done.
Set Up the CMS
Once you've registered your domain name and purchased hosting, you must set up the content management system (CMS). We recommend WordPress as it's easy to use and provides numerous themes and plugins.
WordPress is free. Plus, you can install it directly from your hosting account. Most hosting providers have a simple one-click installation process for WordPress.
Here's how you install WordPress on SiteGround hosting:
Log in to your SiteGround account

Select "My Accounts" from the top menu bar

Select "Go to cPanel."

Scroll down to the "Auto installers" section and select WordPress

Follow the on-screen instructions to complete the installation
With every web hosting company, the idea is to log into Cpanel and scroll down until you find the WordPress installer.
Click on the installer, and fill in the information required.
Here are the details you'll be required to fill in:
WordPress username

Password

Email address
Once you're done, click "Install," and your blog will be live within a few minutes.
After installing WordPress, you can log into the dashboard by adding "/wp-admin" to the end of your domain name.
For example mediaonemarketing.com.sg/wp-admin
Log in using the username and password you created during the installation process.
Choose a Theme for Your Blog
The next step is to choose a theme for your blog. A WordPress theme dictates your blog's overall look and feel, and selecting a theme relevant to your blog's niche is crucial.
We recommend using a premium theme for your blog as they are more reliable and secure than free themes. You can find a wide selection of themes on Themeforest or TemplateMonster.
Enter your niche and go through the different themes available until you find one that fits your blog's purpose.
How to Choose a WordPress Theme
Don't just go for aesthetics. You want to evaluate the theme's features, responsiveness, usability, and overall look.
Here are some of the key things to consider when selecting a WordPress theme:
Simple & Clutter Free:

Choose a clean theme that isn't overloaded with too much stuff. You can tell if a theme is bloated by checking how fast it loads.

Responsive & Mobile Friendly:

The theme should be optimized to look great on all devices.

Compatible with Major Browsers:

Make sure the theme works well on Chrome, Firefox, Safari, and Microsoft Edge.

Customizable

: You should be able to adjust the theme's settings without any coding knowledge.

SEO Friendly: Look for a theme that is optimized for SEO.
Support & Updates:

The developer should provide regular updates and good customer support.

Don't Be Afraid to Pay:

Premium themes are usually more reliable and secure than free themes.

Built-in Shortcodes:

Shortcodes are snippets of code that allow you to add complex elements to your blog without writing a single line of code. Look for themes with built-in shortcodes.
How to Install the Theme
Once you've purchased the theme, download it, and go through the installation document in the zip file.
Most themes allow you to import demo content, which is a great way to set up your blog quickly.
To install the theme, log into your WordPress dashboard and select Appearance > Themes. Click "Add New" and upload the theme zip file. Activate the theme, and then proceed to upload the demo content.
You should also install a few essential plugins to enhance the functionality of your blog.
Install Necessary Plugins
WordPress plugins are like "add-ons" for your blog, providing additional features and functionality.
Some of the plugins you should consider installing:
Yoast SEO (for optimizing your blog for search engines)

Jetpack (for security, performance, and analytics)

Akismet (to keep your comments spam-free)

Gravity Forms (to create contact forms)

Social Warfare (for easy social media sharing)
These plugins are found in your WordPress dashboard's "Add Plugins" section. Just search for each plugin by name and click "Install."
Once you've installed the plugins, you can "activate" them and configure the settings according to your needs.
Writing Your First Blog Post
Now that your blog is set up and ready to go, it's time to write your first blog post. Head over to Posts > Add New in your WordPress dashboard.
Start by giving your blog post a title and adding content. You can use the visual editor to format your post or switch to HTML mode if you prefer coding by hand.
Once done, add categories and tags to help your readers navigate through your blog. Categories are the broad topics of your blog, while tags are more specific.
Finally, click "Publish" to make the blog post go live.
Day #2: How to Create a Professional Logo for Your Blog (One that Will Make People Take You Seriously)
First impressions count.
Think of your logo as a face for your blog. It's the first thing people remember you with. Before they even read your post, they will judge you by the logo.
So make sure it looks professional and trustworthy.
While you can easily create a logo using Adobe Photoshop or Canva, we recommend hiring a professional logo designer for a more polished look.
A good logo should be:
Unique and recognizable

Simple and memorable

Flexible and scalable (to fit different sizes)

Appropriate for your niche
Your logo might look sharp, but only a professional designer can make it scream trust or authority.
Don't worry. You can get a good logo designer for as little as $5 on Fiverr or SeoClerk.
Here are the links to some of the best logo designers:
Fiverr:

https://www.fiverr.com/categories/graphics-design/creative-logo-design
Just review their logo samples, read their reviews, and decide.
Once you get the logo, upload it to your blog by going to Appearance > Customize > Site Identity in your WordPress dashboard.
Even better, many of these designers will have multiple concepts for you. So, pick the one that best fits your blog's theme and overall look and feel.
Day #3: How to Set up a Professional Email List without Spending a Penny
After you set up your blog and logo, the next step is to build an email list.
Think of it this way: Your blog is like a store, and your email list is like your customer base.
When starting, you have no customer base, meaning you must be prepared to build one from scratch.
Luckily for you, you can do this without spending a penny.
Before we get to that, why do we need an email list in the first place? Here are some of the reasons:
So you can stay in touch with your readers at any time of the day — from anywhere in the world, and in just a few clicks.

To create a pre-written email sequence to help people and build meaningful relationships with them. People want to learn from you, not just buy your stuff.

Market and promote new products/services to people who already know and trust you.

To send vast waves of traffic to your website at a moment's notice.

And much more…
Remember, you're in total control of your email list. It's like a huge asset that you can use to grow your blog and business.
To get started, here's what you need to do:
#1. Sign up for an email service provider:

We recommend Drip

#2. A way to collect names and email addresses:

You'll need different types of forms to collect names and emails. Drip will still help you with that.

#3. An incentive to encourage people to subscribe:

Offering something of value in exchange for a reader's email address is a great way to grow your list quickly.
After you've set it, you can manually add subscribers or use various techniques like content upgrades, lead magnets, and opt-in forms to grow it faster.
You can sign up for a free Drip account here: https://www.drip.com/
Everything is straightforward from there.
After signing up, you first want to click on "Forms" at the top of the screen.
Next, click "New Opt-in Form" and name the form.
Now you want to play with the form settings until you're satisfied with the form looks.
You also want to decide how and when the forms will appear.
You can automatically make them pop up after 10 seconds when a person is about to exit or after scrolling a specified percentage of the page.
Once you have everything set up, it's time to deploy the form and start collecting email addresses.
Deploying the form on your WordPress site is super easy. All you can do is go to the plugin and click "Add New."
Search for the "Email Marketing by Drip" plugin and proceed to install and activate it.
Next, go back to the WordPress dashboard and click on "Settings"> "Drip."
Follow the instructions to get your account ID and paste it into the box.
Save the settings, and you're good to go.
Day #4: 7 Types of Blog Posts You Can Use to Drive Traffic to Your Blog
Your blog needs to feed its readers with new content. The same way you can't have the same meal every day, it's the same way your readers need to be fed with something new every day.
That said, I'm going to share with you nine types of blog posts that have worked wonders for us here at MediaOne:
#1. The List Post
List posts are popular because they are easy to digest and understand. Instead of cramming all your content in one long post, you can break it into smaller, bite-sized pieces.
For example, instead of writing one long post about different types of coffee makers that you can buy, you can write a list post about the "Top 10 Best Coffee Makers for 2023."
Readers can't get enough of list posts.
Here are a few examples:
12 Best Free Stock Photo Websites

20 Blogging Mistakes You Should Avoid

7 Tips to Help You Write Better Content

And yes, you can literally make a list of anything.
#2. How-to Posts
These posts are also known as tutorials and provide readers with step-by-step instructions on how to do something.
How-to posts can range from "How to Make a Pizza" to "How To Create an Email List."
These posts help readers learn something new and give them an actionable guide to follow.
Here are some examples:
How to Write SEO-Friendly Content

The Ultimate Guide to Growing Your Instagram Following

How To Create a Productive Morning Routine
#3. The Case Study Post
Case study posts provide readers with real-life examples of how someone has achieved success or overcome a challenge.
Case studies are great for showing readers the potential outcomes when they follow your advice and for building trust.
Here are some examples:
Case Study:

How We Increased Conversions by 300%

Case Study:

How We Built a 6-Figure Business in 12 Months

Case Study:

How I Increased My Instagram Following by 500%
#4. The Interview Post
Interview posts are a great way to provide readers with valuable insight from an expert or influencer in your industry.
These posts can be interviews with other bloggers, entrepreneurs, or experts in your field.
You can interview them via email or video and include them in a blog post.
Here are some examples:
How to Grow Your Blog According to Expert Blogger John Doe

How Kim Kardashian Became a Social Media Star

The Famous Entrepreneur John Does Shares His Secret to Growing a Successful, Multi-million Dollar Business
#5. Frequently Asked Questions (FAQs) Post
An FAQ post can provide readers with answers to common questions about a certain topic.
These posts provide readers with quick, easy-to-understand answers to their questions.
Here are some examples of FAQ posts:
Frequently Asked Questions About Blogging

FAQs About Social Media Marketing

Commonly Asked Questions about Email Marketing
#6. The Roundup Post
Roundup posts are great for curating content from other sources and providing your readers with a comprehensive overview of the topic.
These posts include quotes, statistics, and tips from experts in the field.
Here are some examples of roundup posts:
The Ultimate Roundup of Influencer Marketing Tips

The Top 10 Branding Experts Share Their Advice

The Best SEO Strategies To Get Your Website to Rank Higher
#7. The Review Post
Review posts are great for recommending products, services, or experiences to your readers.
These posts usually include the pros and cons of each item reviewed and provide readers with an honest opinion.
Here are some examples:
The Best Video Editing Software of 2023

Review: Our Experience at The Grand Hotel

The Pros and Cons of Different Types of Hosting Providers
These are just some post types you can use to create engaging content. There are plenty of other post types you can explore.
Day #5: Simple Strategies to Increase Your Website/Blog Traffic
Traffic is the lifeblood of any website or blog. Without it, your website will never reach its full potential.
Today, I will share three simple strategies to increase your website/blog traffic.
And it doesn't take much effort on your part, either. 20 to 30 minutes a day is enough to start seeing results.
Plus, you don't need to buy any fancy tools or courses. All of the strategies I will share are free and easy to implement.
So, let's get started:
Start Participating in Groups, Forums, and Message Boards
Being an active member in targeted groups, forums, and message boards is a surefire way to drive more traffic to your website or blog.
Begin by looking for a topically relevant group, forum, or message board. Then actively participate in the conversations that are happening there.
Answer people's questions, give advice, and share your own experiences. That will help position you as an expert and help you build trust with your audience.
And don't forget to include a link to your website or blog when appropriate.
For example, if you're participating in a discussion about blogging and someone asks for advice on choosing web hosting. You could take the opportunity to share your own experience with a certain hosting provider and include a link to your blog post about it.
Creatively Leverage Social Media Marketing
Facebook, Twitter, LinkedIn, Pinterest, Reddit, Snapchat, and Instagram…the list of social media platforms is long and ever-growing.
These platforms can be a great source of free traffic if you use them strategically.
Be creative with your content, post often, and don't be afraid to experiment with new ideas.
Try using captivating visuals such as infographics, videos, and images on your posts to increase engagement.
And don't just share the link to your website or blog. Create interesting discussions around it and invite people to join in.
Remember, each social media network is different, so tailor your posts accordingly.
For example:
Facebook

: Works great with videos, visuals, and curated content.

Twitter

: Good for short, concise messages and pithy observations.

LinkedIn

: Great for professional content like industry news and insights

Instagram

: Share beautiful pictures, stories, and videos

Reddit

: Ideal for generating conversations

Google

+: For blog posts that you want to rank for in search results

Pinterest

: GIF, infographics, visuals, step-by-step photo guides, etc.
You want to share your content in as many places as possible.
Publish Guest Posts on Other Blogs
Guest posting is one of the best ways to increase your website/blog traffic.
It involves writing content for other blogs in your industry and linking back to your own website.
That is a win-win situation for both parties. The blog hosting the guest post gets fresh content, and you get to share your expertise and drive more visitors to your website.
Plus, you get the added benefit of building relationships with other bloggers in your industry.
Look for blogs that are relevant to your niche and contact the bloggers. Ask if they would like you to contribute a guest post on their blog.
A simple trick you can use to search your content topic and add the words 'guest post' or "write for Us" in your query. For example, "yoga guest post" or "fitness write for us."
With every blog post you write, you want to write at least one guest blog post linking back to it.