A well-written, well-designed newsletter can be the key to gaining trust and engaging with potential customers. Many high-quality newsletters exist, but not all of them are successful.
To determine which ones will be able to grow and thrive, you must dig deeper. Here are the key secrets that successful newsletters follow.
1. The Importance Of Good Writing
If you're reading this article, I assume you're already receiving enough value from what you're reading. But what if I were to tell you that there's more to good writing than simply hitting the right keys on a keyboard? Believe it or not, good writing is more than just the usage of grammatical skills and correct punctuation. Being a good writer takes a lot of skill, talent, and practice. For instance, using the right words and tone of voice consistently is an art form that takes some time to perfect.
Here's what you need to do to become a good writer:
Study the craft and practice
Join a writing group or find a writer
Test your work
Be honest about your writing process
Learn from the best
Consistency is key
And finally, don't be afraid to ask for help
Now that you know the importance of good writing, let's move on to the next point.
2. Design Is Everything
A newsletter is essentially a business card for information. As a business owner, you'll be happy to know that you can have a designer create a simple but elegant card for you to use. Most businesses won't have the budget for full-blown print ads, so they turn to the web for marketing purposes. In these cases, having a beautiful, well-designed newsletter is essential for drawing interest.
Aesthetics matter, even if you aren't selling a product in the physical sense. When choosing a designer, make sure you go for someone that understands the needs of a medium-sized business. If not, you'll end up with a cluttered, messy card that won't help you at all.
There are plenty of web-based design tools available for free, so you don't have to worry about running up huge bills. With good design, you'll not only have a polished card, but you'll also have something that feels unique and modern. As a business owner, you can't put a price on that!
3. Voice Is Important
With good writing, you want to ensure that you maintain a consistent style throughout the piece. This consistency helps to build credibility with your audience due to your expertise in the field. When choosing a voice for your content, make sure that you find someone that suits your business and whom you can trust to deliver quality work. Otherwise, you'll have nothing but complaints from your readers.
A newsletter is a method of communication for businesses, and since you'll be the one reading and responding to all of the letters, it's essential that you choose a voice that your audience will find easy to understand and beneficial. One tip for finding the right voice is to listen to various publications and find a tone that resonates with you. You can also find a sample email that you can use as a basis for your own.
4. Content Is King
As we've established, good writing is more than the usage of the right words and grammar. Well-written content will draw readers in, make them believe that you're an expert in your field, and allow you to communicate with them effectively.
While it's essential to write about your industry, it's also important not to overload your content with too much information. Keep your articles short and sweet, and use bullet points to make them easier to read. When you have several articles on a topic, break it up into several shorter pieces to keep things interesting for your reader.
Make sure that you cover all of the basics about your industry in depth and that you do it in a way that's interesting and helpful for your target audience. If you can, conduct interviews with experts in your industry or someone who has firsthand knowledge of what you're writing about. Doing so can increase both the quality and quantity of your content, and allow you to provide more value for your readers.
Ensure that each article you publish provides value to your audience, whether it's an educational piece or a how-to guide. Adding value to your content is a great way to establish yourself as an authoritative voice in your industry while also convincing potential customers to subscribe. For instance, an educational piece about proper pitching and sales techniques can help a business or brand name that's just started."
If you want to see the power of a good educational piece, take a look at The Athletic's "How To Pitch" guide. Not only does it provide great advice for those seeking to break into the industry, but it also educates the reader on the ins and outs of pitching and the basics of marketing. Not bad for a piece that's 8 minutes long!
5. Visuals
Besides good writing, a polished card is important for newsletters seeking to impress. After all, you'll be showing off your work to the people who subscribe, so you want the card to look as good as new. To achieve this, you can either hire a graphic designer or use a free online tool to create a unique, eye-catching template.
You could create a template that's entirely based on the information you've provided in your articles. If you run a retail business, you might want to create a physical card that features a beautiful design on the front and an informational piece about the items for sale on the back. With a designer, you can also choose from a variety of stock photos that you can use to represent your business.
There are many free photo editors online, like Canva, that allow you to create a unique, graphical representation of yourself and your business. With Canva, for example, you can create a unique, eye-catching design for not only your business card, but also other marketing materials like banner ads and emails.
If you're looking for a simpler solution, you can also create a simple HTML template that features your logo and a couple of lines of text. Don't underestimate the value of a simple, unique graphic that stands out!
6. Always Be Learning
If you want to succeed as a business owner, you must be willing to change and grow with the times. Newsletters are a great tool for keeping up with industry trends while also providing an authoritative voice within your industry. To achieve this, you can either hire a staff member who is an expert in their field or find a teacher/instructor that can help you improve your existing skills.
If you don't have the budget for a teacher/instructor, don't be afraid to pick up a few books from the library. Not only will they allow you to expand your mind, but they can also expose you to new ideas and concepts that you can then incorporate into your own business.
If you want to learn more, find a reputable university that offers online degrees and takes advantage of their courses. Not only will this allow you to improve your existing skills, but it'll also give you the chance to connect with top teachers who can help you become the best possible version of yourself.
7. Use Scandal-Free Language
Since you'll be corresponding with a lot of people, you want to ensure that you use language that is appropriate and not harmful to others. Even if you don't intend on publishing your letters, you don't want to risk hurting someone with the language you use. While some people might think that using certain words and phrases is a shortcut to getting your point across, it often backfires and leads to more harm than good.
Even today, there are certain phrases and words that are considered 'scandalous' and 'taboo' and can still be heard in today's society. For example, the words 'motherfucker,' 'fuck,' and 'fuckin' are still heard today, more than 70 years after they were first used. While older generations might still use these words in private, young people don't usually curse and don't always consider these words to be complimentary. This opens up the possibility of someone taking offense to your language and questioning your motives for writing.
If you want to avoid any controversy, look for words and phrases that are accepted nowadays and used by reputable companies and individuals. Unless you have a good reason for using foul language, stick to business-appropriate words and phrases to keep your letters professional.
Email newsletters have become an important part of the digital marketing landscape. Although the newsletter format wasn't entirely invented by the Web – mainstream news outlets like The New York Times and The Wall Street Journal have been publishing digest emails for decades – the ability to quickly and efficiently communicate news and other important information via email has made the format very attractive.
The benefits of having a well-designed email newsletter are countless. You can use email to alert subscribers to upcoming events, highlight new products and services, promote brand awareness, and engage with customers. With just a few tweaks to your email marketing workflow, you can ensure your newsletter looks polished and professional and gets read and acted upon by your subscribers.
In this article, we'll explore the importance of well-designed email newsletters for digital marketers, and how to make the most of them.
Attracting And Capturing Attention
When someone lands on your website, the first thing they'll notice is the bright contrast against the white background and the prominent call-to-action button. After clicking that button, they'll be diverted to an email sign-up form, where they'll fill out their details and submit. On a good day, this could mean they'll become a customer or potential customer, and perhaps even a return visitor. On a bad day, it can mean they'll create a one-off temporary user or an unsubscribe.
The point is that when someone interacts with your site, they're usually expecting to be directed to an action – often involving registering for information or purchasing a product. A well-designed email newsletter can help keep them engaged with your brand, and encourage them to interact with you on social media.
Customer Retention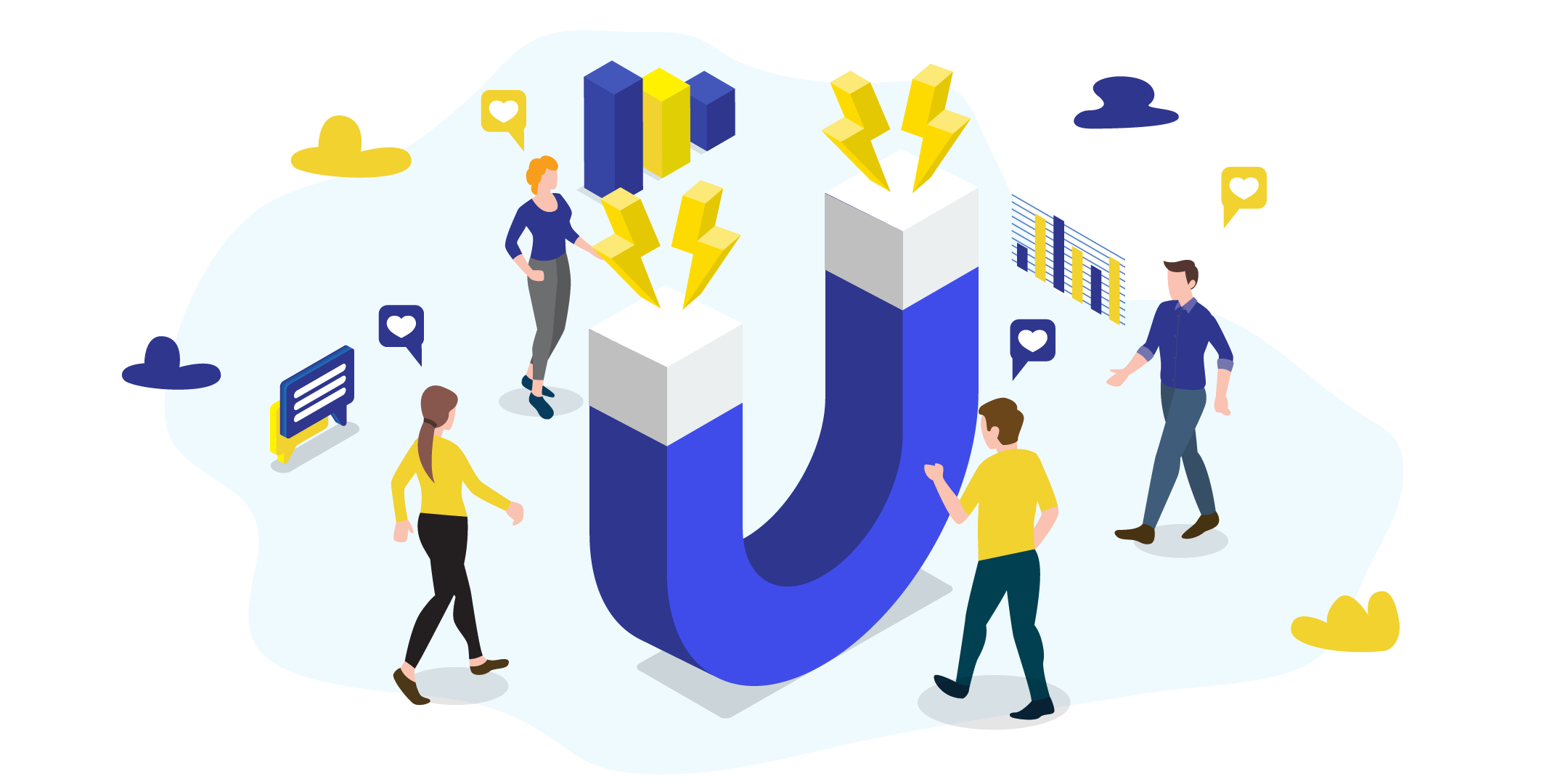 Apart from enticing new customers, email can also be used to keep existing ones engaged. A 2016 HubSpot blog post revealed that 76% of consumers have unfollowed brands they grew attached to during the initial stages of their relationship. This is often because those brands failed to keep in touch, or maintained an overly sales-y approach.
To retain existing customers, you need to ensure you keep their interest by regularly interacting with them via email. One of the most effective ways of doing this is by sending out a newsletter. The Australian Marketing Forums, a business community designed to help marketers grow their businesses, highlights six ways in which email marketing can be used to maintain customer loyalty:
To keep customers informed about new products and developments.
To discuss and answer customers' questions.
To offer special discounts or promotions.
To promote upcoming events/classes/courses.
To highlight new social media channels.
To remind customers of your company's key values and benefits.
By regularly updating customers on your latest news, products, and offers, you'll show that you value their interest, and are committed to maintaining their loyalty. Customers who receive too many sales pitches from brands may feel overwhelmed or disregarded, whilst those who don't hear from brands often enough wonder whether or not the brand is still interested in their interests.
Building A Brand Voice
A brand's voice can be considered the overall attitude that the brand displays to the public. In other words, your brand's voice can be thought of as the tone of your website, social media posts, and email marketing. Without a distinct brand voice, your messages can seem bland and uninteresting to your target audience.
Let's say you open a clothing store called "My Own Clothing." In the process of building your brand, you decide to go for a more youthful, contemporary vibe – a vibe that will help you stand out from the crowd. Your brand voice should reflect this direction, but also maintain your established identity.
To give you some inspiration for your brand voice, examine successful brands in your niche. What do you notice? How do they talk about themselves? How do they want their customers to perceive them?
To give you an example, let's take a look at the website for Bench, a lifestyle brand that designs and sells men's fashion, accessories, and home goods.
The website design is bright and whimsical and uses pastels in an effort to create a relaxing and peaceful atmosphere. The copy on the site is light and airy too, encouraging you to 'let your hair down' and 'relax'. The company's products are functional and attractive, but not overwhelming or too flashy. Overall, the brand seems genuine, honest, and receptive to the interests of its consumers.
With this kind of approach, you'll attract visitors from all over the world, engage with them, and ultimately convert them into paying customers.
Inspiring Action
If you can get people to take a specific action (or set of actions) when they visit your site or open your email, you've achieved something special. The key to getting them to act is by incorporating a Call-to-Action (CTA) into your design. That way, when they visit your site or click the button to open your email, they'll know what to do next.
When someone lands on your site, they'll notice the prominent Call-to-Action button right away. To encourage them to take the action you want them to take (like filling out a form or subscribing to your newsletter), customize the button with the appropriate text and/or graphics.*
In the example above, the publisher wanted to encourage visitors to subscribe to their email newsletter. As you can see, they used an orange-colored button with 'subscribe' written on it in bold black letters. When someone clicks this button, they'll be taken to a sign-up form where they can fill out their details and submit.
As they started to build their audience, the publisher wanted to encourage people to visit their site and buy their books. To accomplish this, they used an orange-colored button with 'read book' written on it in bold black letters. When someone clicks this button, they'll be taken to a page with some of the publisher's books. The CTA on this page is somewhat subtle, but still visible: it's written in the text on the page itself.
Gaining Trust
Another way of encouraging action is by showing that you're a true, trusted authority in your niche. To establish this credibility, you need to make sure that your visitors can identify with you, your brand, and the information you provide. If they can't separate the three, you won't be able to establish credibility – which leads us back to the earlier point about lacking a distinct brand voice.
Forbes' Senior Manager of Marketing, Alistair Campbell says that the key to building and maintaining trust is "to be transparent about your intentions and your practices, and make sure that your communications are consistent with your values." When customers feel that your actions are consistent with your stated values, they'll have greater trust in you.
For example, if you say you value authenticity and transparency, and your approach to marketing is consistent with these words, then customers will have greater trust in you – even if your branding and design seem completely different.
Leveraging Digital Media
Another important factor to consider when creating a successful email campaign is the use of digital media. Thanks to things like responsive design and internet connectivity, your email can look amazing on any device, including desktop computers, tablets, and smartphones. This means that you can test and improve the quality of your email using things like A/B testing and multivariate testing.
Taking this a step further, you can also use web analytics tools like Google Analytics to track the success of your different email campaigns and identify the ones that perform the best. By taking the time to test and tweak your emails, you'll be able to increase the chances of your campaign driving desired results.
Avoiding Disappointment
One of the main reasons why people shy away from using email for marketing is that they're afraid of disappointing their customers. You don't want to send out a promotional email that's been poorly designed or produced, do you?
To avoid this, it's important to set a specific design and content schedule, and stick to it. When you do this, you'll be able to ensure that your emails always look and feel consistent, and don't contain any glaring errors or bad grammar.