Imagine you're in the business of producing and selling cinnamon rolls. You recently decided to go big with your business operations. 
Scaling up in this sense goes beyond producing more cinnamon rolls. You need a bigger staff, more streamlined processes, more automation, new marketing strategies, and so on.
We're talking about doing more of what you're already doing. It's the same with content scaling.
It's not just about producing more content. But revamping the way you create, distribute, tag and manage your content so you can come up with incredible ways to get more people to read it. 
What's Content Scaling?
Let's get one thing clear: content scaling doesn't mean churning out high volumes of content, although it implies creating more high-quality content.
Essentially, it's about getting the most out of the limited amount of content you're capable of producing.
Scaling isn't just about ramping up your organization's operations. It refers to your organization's ability to cope and perform under an expanding or increased workload.
Suffice it to say, it's the process of developing and executing a content strategy that's geared towards helping your business grow. 
Why Is Content Scaling that Important to Your Business?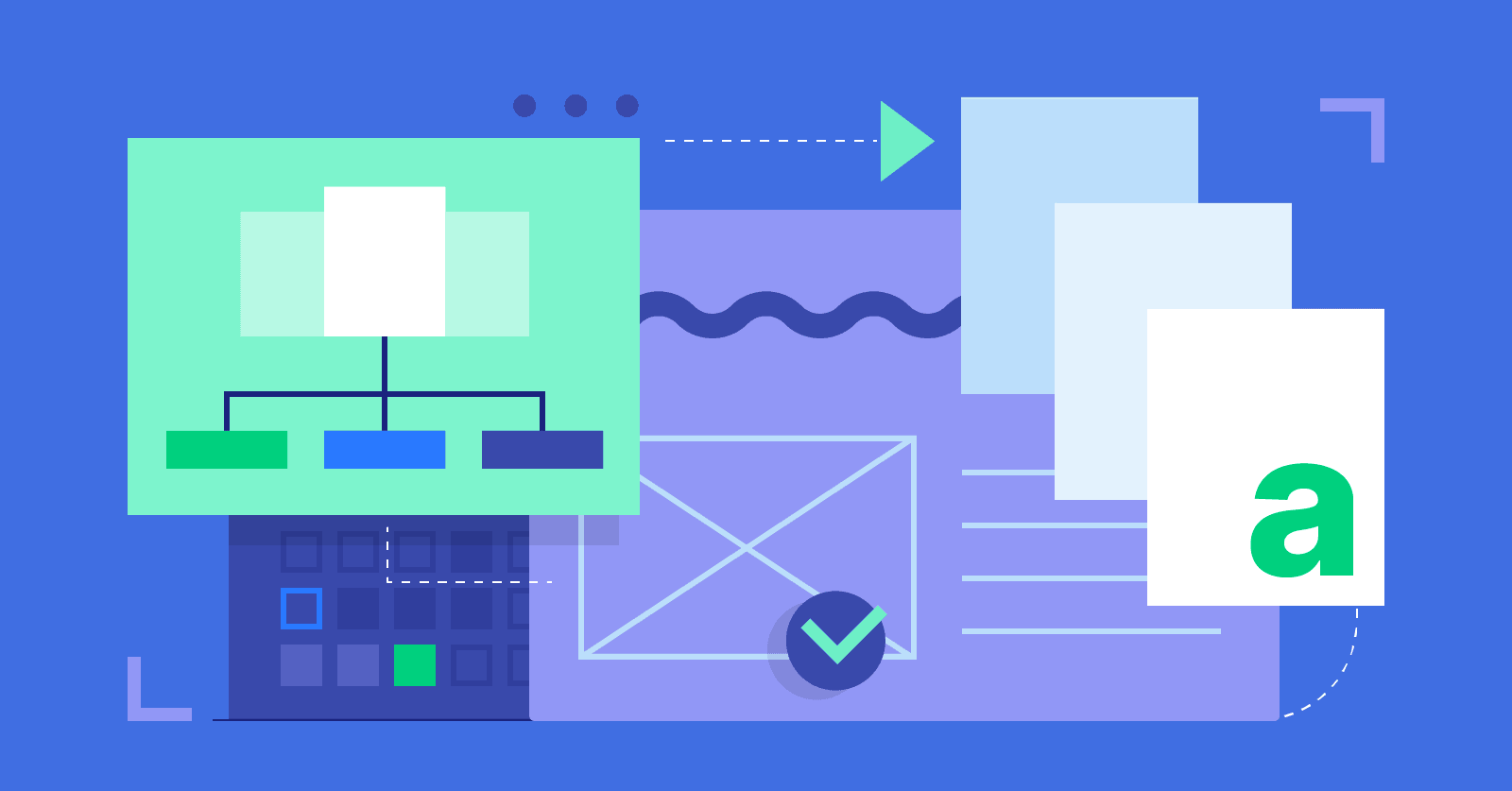 Most companies in the early stages of content marketing maturation tend to rely on lean teams of one or two people for all their content needs.
Leverage the Expertise of Other Team Members
The problem is that this approach neglects the expertise of other team members.
So, instead of letting only one person handle all the work that goes into content development, content scaling creates an environment where multiple people can collaboratively work together to produce content that your brands need to scale to modern content demands. 
Content scaling also helps you reach more readers, customers, and leads without forcing you to multiply your investment. In other words, it offers to help you deliver more bang for value. 
Instead of just creating a piece of content and forgetting all about it once it's published, content scaling allows you to modify, repurpose, reposition, and promote it on different channels.
The goal is to ensure you can reach more people virtually with the same piece of content.
---
Content Scaling Isn't About Quantity, But Quality
A common mistake that marketers make is equating content scaling with high-volume content production without paying any regard to quality.
The thing is, the internet is saturated with low-quality content. With millions of new blog posts published every day, the need for high-quality content has never been this important.
Moreover, Google is always updating its algorithm to prioritize quality. Therefore, it's bound to get better with time. 
Readers have also grown to be savvier about what type of content they consume and from whom.
As a marketer, here are the pitfalls you're likely to encounter when your focus shifts from quality to quantity:
Lack of authenticity:

Be true to yourself. Instead of just producing content for the sake of it, you want to make sure the content is both honest and thoughtful.

I'd argue, authentic content is the most effective way to target younger audiences and prospective customers who aren't immediately interested in your products or services.
Diminishing Returns on Investment (ROI):

No one would be interested in sharing, commenting, or interacting with a crunched piece of article.

So, expect your ROI to diminish once your focus shifts from quality to quantity.
Lagging

: When your focus shifts from quality, that may be interpreted to mean you're now obsessed with overly simplistic KPIs not calibrated to your business goals and objectives. 

Overworked Team:

An overworked team will have a hard time keeping up with an increased workload. 
 There's no shortcut or quick fixes to content scaling. Note that you're not just scaling your content, but scaling it for quality. This requires strategic planning and execution, especially if you're operating with a fixed budget. 
Why Scale Content?
61% of companies say content generates sales, while more than a half of B2B businesses claim branded content has helped them boost sales.
In other words, more content translates to more sales, provided you maintain the required quality standards.
By scaling content, you're simply opening doors for new opportunities and avenues to increase brand visibility and generate more leads. 
Part of scaling your content is optimizing it for search engines. You have to optimize every article for popular search terms that propel it further up the search engine result pages. 
Your goal should be to climb search engine ranks and claim a prime spot for as many relevant search terms as you can.
On its heels will be lead generation growth. 
However, this is only achievable with a proper plan. Otherwise, your content quality will dip. 
You need a robust process to ensure punctual delivery of nothing else but quality. Make sure you're connecting with your target audience, and that you're employing strict procedures to scale up your content without sacrificing quality. 
3 Must-have Content Scaling Tools
The first step to getting started with content scaling is figuring out the right tools to use. On top of that, you need a strategy and proper execution plan.
But before we get to that, we'd like to walk you through a few must-have content scaling tools:
1# Content Calendars 
A content calendar operates as a central hub for managing all your content pieces. 
Not only that, it includes all the critical details on how to take your content ideas and transform them into relevant, high-quality content pieces.
It also includes deadlines and a timeline for every useful resource or piece of article in your content creation process. 
A content calendar comes with a host of functionalities, some of which play a central in the content scaling process. 
Here are some of these functionalities:
Organization by region, team, and other factors:

A content calendar is even more important when you're working with a team. It's a great tool for ensuring your content creation team stays on the same page. 

Automated Notifications:

A content calendar can help you eliminate the need for constant, time-consuming emails.

Instead of bombarding your content creation team with emails,

the tool can send automatic notifications relating to your project tasks and timelines.

 
Customizable Configurations:

No cookie-cutter content strategies.

Since every business has unique needs, it helps to have a content calendar that's specifically created for these particular needs. 

Powerful Filters:

Users' ability to search and filter important content quickly.

Campaign Management:

Having your content in a central place means you can review your current and past content projects for insights.
2# Content Automation Tools
Some content marketing processes are better off automated. We're not talking about content writing robots, but how to automate some of the processes. 
Here are a few content automation features to check out:
Production Workflows:

Workflow define how your projects move from one step to another. With a content marketing software solution, you can develop a workflow template to reuse on other similar projects. 
It's simple — you can develop a workflow flow for white papers and another one for infographics. In the workflow, you want to define the resources and steps needed, not forgetting your production schedule. 
Content Marketing Software:

A good content marketing software solution will integrate with your content management system. This allows for an easy transition to your CMS. It also allows you to schedule content for publication without requiring you to manually log into your CMS.
You can also use it to schedule content for social media publication. As long as the content is ready, you can schedule it for publication on your site and social media profiles. 
These tools can save you a considerable amount of time, allowing you to publish more regularly without doing much on your part.
Automated Reporting:

Another automation tool you can't afford to miss is a content analytics solution. You need a tool that can help you measure your content performance, have easy access to your content performance data so you can know what to do next. 
You may find that you have to pull data from multiple sources, aggregate it, prepare reports, and distribute them to your team members. It's a pure waste of time when you're doing all this manually.
So, how about you get an automation tool that does it all for you? Have a way for viewing all these data and stats in real-time from one dashboard?
3# Content Collaboration
To scale your content, you have to get past getting a lean team of one or two writers to handle all your content needs. You need a team and a collaborative environment where different members of your staff come together to create high-quality content.
The last thing you want is to create a content marketing team that operates in a silo.
For this, you want to create an environment that encourages collaboration. 
Here are content collaboration tools you'll need to pull this off:
Idea Repository:

Every content creation process begins with an idea. It's, therefore, important that you create a central place where everyone with a content idea is free to share. 

Shared Content Calendar:

This is a transparent space where everyone will have visibility to tasks and projects. Team members can visit this space to find out who's working on which project, as well as the specified timeline. 

Real-time Notifications:

This keeps everyone in the loop regarding project deadlines and changes. It also improves accountability. 

Project Management:

Manages all your projects from a central place. The point is to try and create a repetitive content marketing process that every piece of content you produce has to go through.

Note that this is an integral part of content scaling.
---
How to Scale Up Your Content in 13 Easy Steps
Step 1: Create a Content Team
You can begin by setting up a content team, with clearly defined roles for each member of the team. Every member of your team has to stick to the plan, without overstepping. 
To create a seamless workflow, here are the roles to define: 
Marketers:

Marketers handle the marketing aspect of content production.  They do the necessary keyword and target audience research. Their role is to ensure you're writing the right content for the right audience, and that whatever you're writing is something you'll be able to realistically rank for at the end of the day. 
Depending on your content setup, they can also help you out during the editing phase in optimising your content for search engines. 
Here's what a content marketer does:
Keyword research

Target audience analysis

Topic Ideas
---
 

Writers

: The writing team cranks out words. It's the team that's responsible for transforming all your ideas into readable texts. 
While having an in-house team of writers makes collaboration easier, a business that wants to scale up quick may be forced to turn to freelancers.
Writers do topic research and then proceed to write content according to the specified style guidelines and content briefs. 
Here's what a content writing team is expected to do: 
Topic research

Content writing
---
Designers

: Designers produce the accompanying graphics and images. Remember, it goes beyond using stock images.
They handle your content visuals, like charts, videos, and infographics. 
It turns out, 88% of marketers use visuals like videos, charts, and infographics in over 50% of the content they produce. 
Graphics add a nice touch to your articles. They make them more visually appealing and enticing to the reader. 
Here's what the design team is tasked with:
Designing custom graphics to accompany your content

Producing and editing featured images

Social media graphics
---
Editors

: This is the final content production stage. A good editing team will go through your articles, sentence by sentence, edit them and clean careless grammar mistakes. 
Not only that, they have to clarify everything and make sure the article can be understood by the reader. 
They ensure the written piece is up to the required quality standards. Some may even help you out with on-page SEO tweaks. 
Here's what the editing team is tasked with:
Proofreading your articles

Editing your posts

On-page optimisation (optional)

Publishing your content
---
Step 2: Define Your Writing Style and Quality Guidelines
Consistency is of the essence.
Defining your quality guidelines and writing style from the get-go means no matter who'll be writing or designing your website content, there will be consistency in the overall tone and quality of your content. 
Here are the things to look at when defining your quality guidelines and style of writing: 
What's your ideal reader?

Brand personas? 

What are your content goals?

What do you wish to achieve at the end of it all? Are you looking to push sales? Establish yourself as an authority figure? Pass valuable information? Add more subscribers to your mailing list?

Is the content targeted to a specific persona?

If so, what stage are they in your sales funnel? 

What's Your Writing Style and Tone?

Here, you have to define the writing style and tone you wish to see your writers embrace. How friendly do you want the style to be? 

Are you planning to keep it agreeable, critique, be bold, or make it conversation-like? 
Are you planning to use the British or US slant?
What about comma usage? 
Formal or informal? 

Will it be more of a beginners' guide or an expert take?

What Will be Your Look?

You need a visual guide for brand consistency.

You can start by defining your colour palette? What typography will you be using? Which version of your logo do you prefer?
What about the imagery? Will you be using custom graphics, raw images, or stock photos? 
Are you planning to use GIFs? 
Do you have a strict template for writing your content or for featured images? 
Spell Out Your Formatting Guidelines:

Remember to also spell out your writing format.
---
Here's an example of formatting guidelines for guest posts: 
Articles must have three distinct sections – an introduction, topic elaboration, and conclusion.

Use short paragraphs – at most 3 sentences for each paragraph. 

Use simple language, easy enough to be understood by a 5

th

grader (70% reading score and above). 

Avoid using long sentences with lots of commas. 

Articles should be broken down into H2 and H3 tags. Use bullet points where applicable. The headings should be arranged logically, in a way that allows the user to quickly scan through the article. 

Use visuals to break your text and kill the monotony of digging through huge chunks of texts. 
---
Step 3: Create Your Content Calendar
A content calendar will help you maximize your productivity. It will help you track the type of content to create based on schedule and marketing campaign.
However, if you're planning to use some random template you found online, then perhaps you might want to adjust them to your needs.
Here's an example of a content calendar:
Publish Date
Due Date
Author
Conte Type
Topic/Title
Content Details
Keywords

20/05/2021

24/05/2021

Andrea Deann

Listicle

Top Digital Marketing Agencies in Singapore

Update an existing listicle

Digital Marketing

Online Marketing

24/05/2021

27/05/2021

Lim Pa

Expert Round-Up

How to Gain 10K Backlinks Within a Year

Conducting a survey and interviewing different experts for the strategies they have used to gain backlinks

Off-page SEO

Backlinks

Gain Backlinks

Domain Authority

Guess Posting
A content calendar also allows you to schedule content around different holiday seasons and special events. It allows you to plan ahead.
Image Source: https://www.alexa.com/2016-content-calendar-plus-seasonal-marketing-ideas/
Step 4: Break Down Your Writing Process
Content creation isn't a single step process. There are multiple small steps involved. 
Most companies while starting only hire a lean team of one or two people to handle all the steps we've mentioned. 
Therefore, it's likely to take them long before they publish a single post. But once you start focusing on quality, you'll realize that you need a dedicated team, where each member gets to focus on stuff that they're really good at. 
So, instead of handling everything yourself, you can have someone help you out with editing, another one with visuals, and another one with marketing research. 
By doing this, you should be able to ramp up the number of blog posts you publish without sacrificing quality.
Step 5: Create Outlines for Upcoming Posts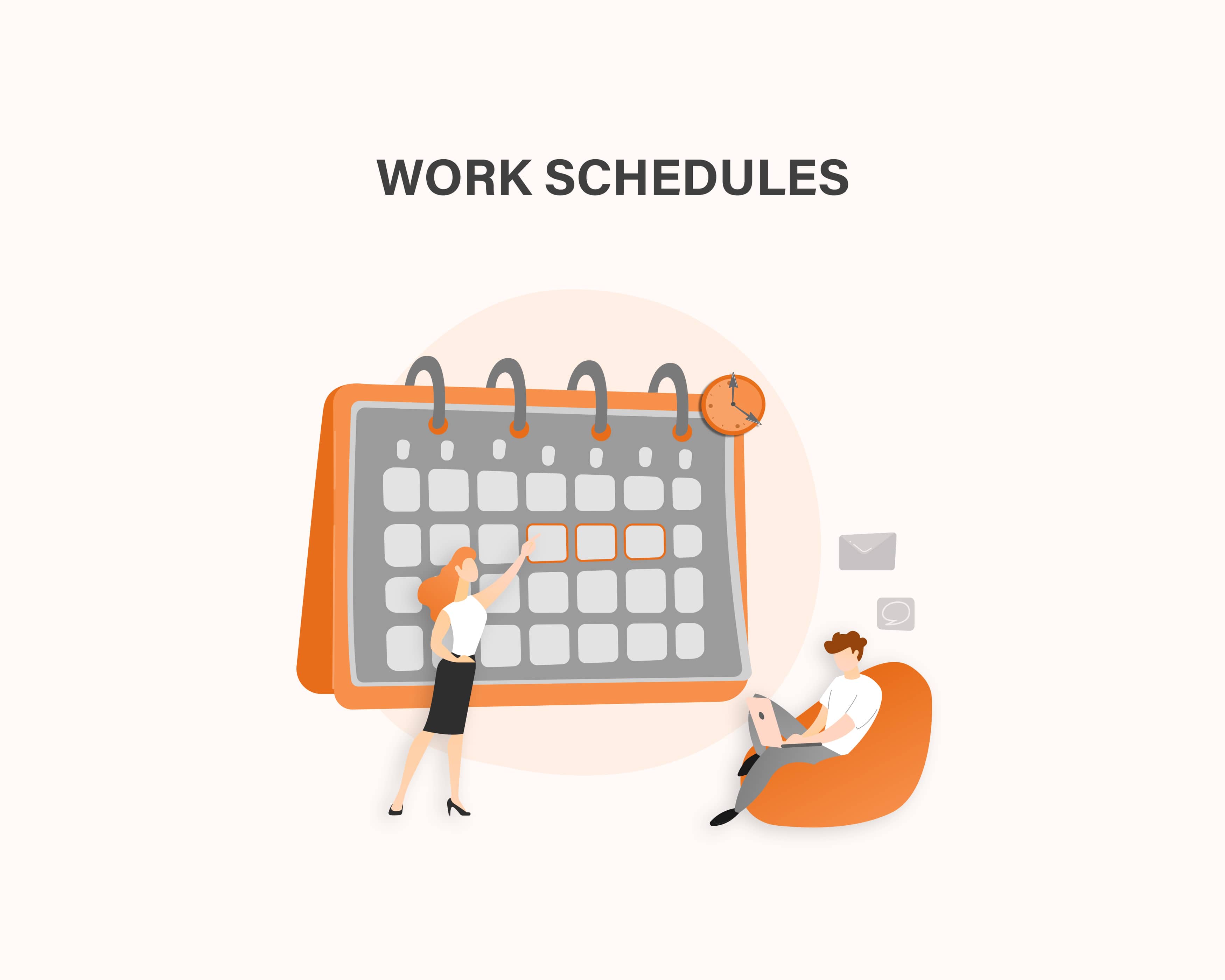 After documenting the process for creating content and filling up your content calendar for, say, the next six months, the next thing would be to create detailed outlines for your upcoming posts.
Don't just start banging your keyboard as if you're Ernest Hemmingway. This can only work for the experts. But for a normal writer like me, you want to make sure you're writing everything from a detailed outline. 
Not only will this help you write faster, it will also make your writing more structured and organized. 
An outline will also help you see if you covered all the points that you needed to cover. 
After that, what remains of your writing process is filling in the blanks – fleshing up the article with details. 
In fact, after you've outlined everything, it shouldn't take you more than 2 days to write a detailed guide such as this. 
Step 6: Try Writing Your Content Based on Your First-hand Experiences and Knowledge
'Don't create, document.'
It also goes on to show you're writing about what you know and have experimented with to know what works and what doesn't.
Not only that. It also makes writing a snap.
For example, instead of writing about 'How to Gain 10K Backlinks within a Year,' you can use your own data and experience and write about 'How we gained 10K Backlinks in Less than 12 Months.'
Readers are more likely to click on the second article than the first, and that's because it documents a process that they can easily follow. 
You don't have to be an expert in everything you write. Instead, give yourself enough time to research and experiment with some of the materials you write.
You can even run an A/B test.
Step 7: Hire Experienced Writer
Nothing is stopping you from being the sole writer of your blog posts. Some people have succeeded in growing successful blogs by relying on their own effort. 
If you're in doubt of this statement, then you haven't heard of Brain Dean and his blog, Backlinko. He's the sole writer of every single post on his blog. Of course, it takes a lot of hard work, time, and determination to pull this off.
Sadly, not so many people have this time. If you're looking to scale up, then at some point you may be forced to hire a writer. Speaking of which, freelance writers are the easiest to hire. The problem with most marketers is that they head over to a site such as Upwork or Fiverr and hire anyone who can string together a few words. 
That explains why the internet is filled with hot garbage. The thing is, while anyone with a pulse can write, not everyone is equally knowledgeable in your industry matters. 
So, instead of heading over to Upwork and hire whatever person is kind enough to submit their proposal to you, why not interview a few domain experts? These are people with first-hand information in whatever they're writing about. 
It's simple. You can start by scouting people who write blogs in your industry. See if you can hire any of them. 
Step 8: Choose Quality Over Quantity
Scaling your content doesn't necessarily imply crunching up more posts. You can't overlook quality. 
If anything, you're better off with one quality piece than three hastily produced pieces. That's because a quality piece of article is easy to promote. Users are also more likely to share it around. 
That means the article has the potential to reach more people. The thing is to try and scale both quantity and quality. You can start by looking for quality freelancers you can hire. 
Here's a simple guide to help you find the right freelancers to hire:
Step 9: Outsource some of the Content
Setting up an in-house team of writers isn't always the best decision. It's costly and doesn't necessarily guarantee quality. So, why not consider outsourcing some of the writing jobs you've got to an agency or freelancer.
You can even outsource all the writing work so you can focus on distribution and promotion. 
Here's what stats have to say about this:
64% of B2B marketers outsource their writing jobs. This should tell you something about the available options. 
Step 10: Create a Content Distribution and Promotion Strategy
Producing content without working on a content promotion strategy is a pure waste of time.
To get the most out of the content you produce, here are a few things you need to work on:
Discover the best social media channels to promote your content

The most optimal times to publish your posts on social media

Be prepared to repost your content on social media multiple times

Consider adding a social sharing and email subscription button to your posts

Submit your posts to various online communities

Leverage paid ads

Link related content to one or two of your internal webpages

Link the blog post to external domains
Step 11: Repurpose and Reuse Your Content
Get more people to read and engage with your content by repurposing or reusing it.
Here are a few things you can do:
Divide

: Split some of your large content assets into smaller blog posts

Create

: You can create an infographic based on some of the blog posts

Gate

: Turn some of the content into a PDF file or eBook and gate it. 
Give your readers an option to download your files in PDF just in case some of them would want to read them offline.
Snippet

: Post a short snippet or statistic from your post on social media. 

Quotables

: Single out a few quotes on your post have an option for users to click on them and share them on Twitter, Facebook, or any other social network.  
Step 12: Leverage Your Network
Tap into your network. You can start by connecting with your customers, colleagues, competitors. Use this network to source content ideas, produce user-generated content, find interesting stats, and make your brand authentic. 
The thing is, anyone affiliated with your brand has something to offer. You just have to look deeper and see what they can do for you.
---
Step 13: Track Everything
There has to be a way you can track everything and make sure it's all going according to plan. It goes beyond tracking your projects for deadlines but accounting for everything that matters (graphics and revisions included). 
You have to figure out how you're going to implement a functional tracking system.
Tips for Scaling Up Your Content
Having a plan, team, and the right set of tools in place can only get you so far.
You need a constant stream of new ideas, and some tips to keep them flowing.
Consistently Come Up with Fresh Content Ideas and Topics
Content ideas are everywhere. Other than doing some keyword research, here are a few more ways to generate new content ideas: 
Google Trends:

Google trends will help you stay on top of pop culture trends, related keywords, and anything popular at that particular point in time. 

Seasoned Content Calendars:

Content calendars are a great way to come up with relevant topic ideas. They give you time to plan ahead and keep everything organized. 

Research:

Research goes beyond researching the right set of keywords to use. Learn to visit content forums such as Reddit and Quora to keep tabs on the kind of questions that people are asking. 
All you need to do after that is position yourself as a valuable source of information for some of these questions. 
Social media, Surveys, and Customer Service:

The best way to learn about your customers or clients is just to ask.

You can start by reading their comments on your blog post. 
Use your posts to address some of these questions. 
But what's even more important is to make sure your posts are valuable to your readers. 
Where you're completely stuck on generating new ideas, reach out to some of your readers and straight up ask them what they would like to see from you. 
Social Monitoring:

Use social media monitoring tools to find what's trending or popular in your industry. 
With these tools, you can track virtually everything – from hashtags and keywords, in real-time.
---
Content spinning is not an option. However, you can recycle some of your old posts and put them to new use. This is a great and easy way to come up with more content ideas for populating your content calendar. 
For example, you can repurpose an old blog post into an eBook, checklist, email series, video, slide share, or podcast. 
Streamline How You Outsource Your Work
It's no secret that there will come a day when you'll have to outsource some of your content creation work. If it ever gets to this, it helps to create a workflow that streamlines how you outsource your work. 
Here are a few tips to help you create a frictionless outsourcing process:
Make Sure Your Contact is One Person:

You don't want to end in a situation where you don't know who to contact when the delivered work fails to meet your standards.

It takes time to build a relationship with a freelancer. But with time, you'll get to understand their strength and weaknesses, as well as their current workload – both of which are important in developing a frictionless working experience.
Use Collaboration Tools:

Imagine being in a situation where you're handling multiple projects and have multiple writers from different time zones.

It's a mix up that can leave you confused. Luckily for you, this is a problem that can easily be solved with the help of a collaboration tool such as slack.