According to Google, one out of every twenty (5%) search queries contains a term related to the healthcare industry.
If you own a clinic, pharmacy or shop that sells medicinal drugs and healthcare equipment, now is the time to create an online presence. 
The internet has plenty of useful information, meaning that patients don't always have to waste time looking for the closest healthcare facility.
Instead, all they do is type in a few words on Google, and within a few seconds, they get a list of the most relevant options.
The two most common ways used by business people to get their medical centres in front of potential clients are search engine optimisation and paid search, also known as paid-per-per click (PPC) advertising.
Elements of a Successful PPC Marketing Campaign Source: the Marcom  Avenue
PPC advertising can help your business stand out in what is a largely competitive industry.
Firstly, this form of marketing guarantees more visibility for your adverts. This is because Google and other search engines display relevant paid ads higher than organic ads. Similar to SEO, a higher rank in search engine result pages often means more traffic to your website.  
Moreover, the people who see your adverts are already interested in your products and services.
As a marketer, nothing is more satisfying than knowing that the people who see your promotional messages are interested in your offerings.
This means that they are more likely to convert into customers. 
How to Start a Healthcare PPC Campaign
 If you are planning to start a PPC marketing campaign, here are some useful tips that can increase your chances of being successful.
It is vital to understand customer behaviour before starting any marketing campaign. Most likely, the people you are targeting will have varying personas, meaning that you have to diversify your promotional messages.
For instance, you must use industry-related terms if you are targeting other medical professionals. If your target audience is laypersons, it would help if you use simple terms. 
It is also advisable to consider the stage at which your potential consumers are in when searching.
For example, if you are targeting individuals, they are likely to be future customers. This means that they could be in need of drugs and other services in the future or browsing the internet to expand their knowledge. Some, however, are likely to be in search of a more instant solution.
Whatever you do, try thinking as your customers would. Identify the various personas in your target audience and create campaigns that target specific individuals, depending on how well they understand the healthcare industry and the stages of the sales funnel they're in. 
Research Competitor Campaigns
When you know what makes your competitors successful, it is easier to craft strategies that will help you beat them. How frequently are they using particular keywords? What is the average length of their ads? Are they using visual content? These are some of the questions you can ask yourself when researching. 
Alternative, you can use marketing tools like SEMrush to see what your competitors are posting. You can also use Facebook's ad library to see ads posted by a business on Instagram and Facebook. 
Consistency is vital to having a successful PPC marketing campaign, especially when it comes to branding.
Specifically, you need to show potential customers what makes your healthcare products and services unique.
Is it the ambience? Do you treat patients well? Are the services affordable? These are some of the things that will make your brand stand out from its completion.
Once you figure out your unique selling proposition, present it to your target audience.
More importantly, ensure that the message is consistent across all marketing platforms, from social networks to search engines, as well as offline advertising media. 
When the internet started gaining popularity, having a website was enough to attract prospective clients to your business.
This is no longer the case. With the online space getting more competitive, you need to implement smart strategies to beat your completion, such as providing users with a seamless browsing experience. 
You might have an eye-catching copy on your ad, but you will experience high bounce rates if your website isn't user-friendly.
Optimising your site for better usability can increase your conversion rates significantly, as people are likely to spend more time on it. 
Monitor Average Position and Impression Share
Unlike other industries, display and remarketing aren't effective ways of promoting the healthcare business.
Instead, the best way of marketing your products and services is by getting more visibility on search engine result pages. This underlines the importance of monitoring your ads' average position and impression share. 
Notably, these metrics change whenever Google updates its algorithm, competitive sites launch and user behaviour changes.
It is important to keep a close eye on these changes so that people keep hearing about your business. Also, always remember remarketing isn't effective, meaning that you have one chance to make a lasting impression.
What is your target audience looking for?
Understanding search intent can help you create effective marketing campaigns.
This is because you will modify your content to contain the most relevant and frequently used keywords. It will also help you in creating helpful landing pages.
When creating your healthcare PPC campaigns, check the search results for various keywords.
Ensure that your ad copy aligns with the intention of the searcher as well as yours. For instance, if you sell painkillers, you can use a keyword phrase like 'buy painkillers.'
Avail Contact Information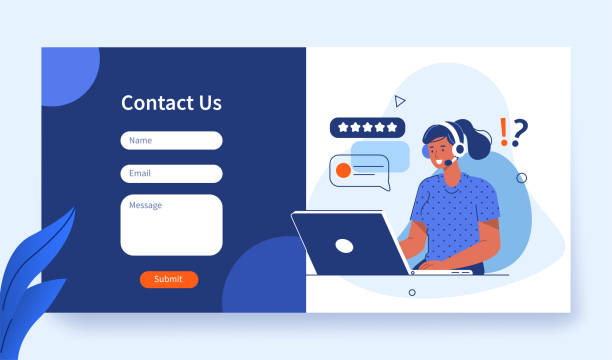 Whether you are a B2B or a B2C advertiser, your PPC management service needs to include available contact information in your ads. Suppose a patient has an injury or experiences severe pain, they will need a means of reaching out for help – this is why your adverts must contain a reachable telephone number.  
Another way through which contact info can help you is when marketing to other businesses in your niche. Because these individuals are more familiar to the industry, they are likely to ask specific questions before they buy from you. These questions can only be answered if they talk to an expert from your company, usually through a phone. 
When adding your contact information, consider the following. 
Add extensions to every campaign – ad extensions can help improve your rank on search engine result pages. Remember to include your phone number, physical address and operation hours in your ad copy. 

Include contacts in all landing pages – ensure that all landing pages on your site have contact information. If a person can't find a way to reach you after clicking on your ad, they are more likely to bounce back to search results. 
With more people using mobile devices to access the internet, it makes sense to have a robust mobile strategy in your PPC marketing campaign.
Google reports that more than 50% of healthcare admins use their smartphones when making purchase decisions. 
It's also worth noting that B2C consumers also use mobile devices for research. Many individuals use their phones to find out more about various medical conditions. This is because phones offer more privacy than desktops.
Some of the methods to improve your mobile PPC marketing campaign include:
Assess the statistics: before launching your mobile PPC marketing campaign, compare the behaviour of your desktop and mobile visitors. If mobile users have high click-through rates and low conversion rates, it means that your landing page doesn't function properly on mobile devices.
Create mobile-preferred ads: if most people in your target audience use mobile devices, you should create mobile-focused ads.  Ensure that these ads have contact information and a compelling call-to-action statement. 
Optimise landing pages: ideally, all landing pages on your website must render correctly on smaller screens. To confirm this, visit your site using a mobile phone. 
Try out call-only campaigns: some users prefer talking on the phone to visiting landing pages. If you have such customers, trying call-only marketing isn't a bad idea.
Audit Your PPC Management Service
Conducting regular audits is the best way of optimising your PPC campaign.
A PPC audit involves assessing your advertising strategy and the performance of your ads. Although you can do this yourself, hiring a third party is better, as they are likely to be unbiased. 
You can do these audits monthly or three times yearly if you have a small website. After them, ensure that you use the findings to improve your marketing campaign.
Invest in Quality Video Production
Like other industries, video ads are hugely popular among people searching for information on healthcare businesses.
People spend a considerable amount of time watching product demonstrations making a purchase. What's more, they are likely to visit the manufacturer's website or talk more about a product after watching its video.
For better results, ensure that all landing pages on your site have a video.
You can include a short clip of a doctor talking to prospective clients, as this improves likeability and builds trust. Avoid using generic stock content in your videos because it pushes people away.
The videos used in your PPC management service should be similar to those on your other digital marketing campaigns.
This constancy makes it easier for your target audience to identify your business, regardless of the platform they are using. 
Location targeting can help improve the performance of your PPC marketing campaign.
It enables you to create ads focused on people living in a specific area.
This means that most of the people that see your adverts reside near your business premises. As a result, they are more likely to visit you and purchase what you are offering. 
Conciseness is always emphasised when creating content for SEO.
After all, nobody is willing to waste time reading lengthy paragraphs and call-to-action statements. Surprisingly, this approach doesn't work for the healthcare industry. 
Being healthy is so crucial to people that au can spend whatever time times to read about it.
Your landing page should include as much information as possible to help visitors make better decisions about their health. Unless it's an emergency, most patients do in-depth research before subscribing to a medical service.
By having detailed landing pages, people are likely to spend more time browsing your website.
Otherwise, they might shift to competing sites because they can't find the information they want. This information also ensures that potential buyers know more about your offerings, which makes it easier when they're ready to buy from you. 
That said, ensure that you structure your landing page content properly.
Writing large blocks of text reduces engagement rates because readers find your content unappealing. Ensure that you segment the text into headings, subheadings and bullet points to increase its visual appeal. Also, invest in A/B testing and add a lot of visual content. 
Improving your click-through rates is the first step to a successful PPC marketing campaign.
However, it isn't enough; you need to ensure that your PPC management service converts. Among the ways used by healthcare professionals to improve conversion rates is to increase page loading speeds.
Having a slow-loading website is a frustrating experience to customers.
Even worse, it means that they have to wait longer before getting a remedy for their pain. It takes a mere five seconds for a patient to leave your site for another if the web pages load slowly. 
Luckily, you can test your site's loading speeds using Google's PageSpeed Insights.
If the speed is low, talk to your web developer on how to increase it. You can do this by subscribing to a better host or reducing the amount of visual content on your landing pages. 
Most healthcare businesses underutilise social media in their digital marketing campaigns. All they do is post occasional updates on their Facebook, Twitter and Instagram accounts and nothing more.
While having a social media account is an excellent way of reaching new people, you can increase your reach by investing in paid social advertising. It is a guaranteed way of finding people interested in your services. 
Ensure that your PPC marketing campaign extends to social media, mostly because the completion is lower compared to search engines.
With proper budgeting and planning, you can increase your customer base using these platforms. 
Responsive Ads are a feature that is exclusive to Google Ads. They are valuable because they help in creating ads with an appealing headline, description and image combination. Moreover, they are easy to create.
Track Your Marketing Strategy
It is vital to know the performance of your PC marketing campaign. At the beginning of every year, allocate a budget that covers the areas you want to focus on in your campaigns. Your performance analytics should act as the guide during this process.
Some of the resources you can use for tracking the performance of your PPC management service include:
CRM software: CRM stands for customer relationship management, and its software you can use to learn more about your audience's online behaviour. It helps you create targeted ads since you know what appeals to each individual.
Google Analytics: this helps you know your search engine rank and the keywords that aren't included in your ad copy. 

Google AdWords: This is useful for tracking the progress of your PPC marketing campaign.

Call-tracking systems: these allow you to gauge the effectiveness of your paid ads. 
Why You Need a Professional PPC Management Service
Now that you know what it takes to start a healthcare PPC marketing campaign, here are the secrets to succeeding in this marketing strategy.
Advertisement Revenues of Google Ads Source: Statista
Hire a Dedicated Ad Specialist
You might opt to do it yourself, and this is often cheaper, but the results will not be as good as hiring a professional PPC management service. Experts have a better understanding of the industry and know the strategies that can help reach bigger audiences. It will cost money, but the investment will be worthwhile.
Keywords are essential to paid ads as they are to SEO campaigns. You need to get it right when crafting your ad copy – otherwise, you will end up losing your money without getting any profit.
It can be quite challenging for an inexperienced person to find the right keywords, their cost-per-click and their level of competition. This is another reason to hire a professional. It saves you a substantial amount of money and rewards you with more sales and profits.
Due to the competitive nature of the healthcare industry, Google displays the most relevant ads on the first page of the search results.
To increase your chances of ranking on the first page, you need to hire a professional PPC management service. Having the best ad copy is what puts you above your competitors. 
You might have a relevant ad with an enticing copy, but this won't always be the case. You need to continually update them to stay ahead of your competition. Optimisation also ensures that your conversion rates never drop.
Lastly, a PPC management service will provide you with reports and data concerning your PPC marketing campaign. This shows you whether the strategies implemented are working or wasting your money.
---
Benefits of PPC Marketing to Healthcare Businesses
Many hospitals, pharmacies and clinics are yet to invest in healthcare PPC marketing.
By creating a PC management service, you gain an instant edge over your rivals, as more people will learn about your offerings. It also helps in increasing traffic to your website. 
Plus, you're business benefits when it gets in front of people looking for healthcare services. For instance, if a person searches for 'best hospitals near me, and your clinic emerges in the search results, they are likely to be your next customer. 
In most cases, small healthcare providers find it challenging to rank for organic search terms, especially if they are located in big towns with larger hospitals.
This is where PPC marketing comes in handy, as it enables upcoming medical facilities to compete against established institutions.
The following are the other benefits of having a PPC management service for your healthcare business. 
It Can Improve Your SEO Campaign
The success of your SEO campaign mostly depends on the quality and relevance of your content. Often, this requires investing heavily in keyword research so that users can see your site on search results. 
PPC marketing tools such as Google Ads can improve your SEO since they provide useful information about keywords. You can use the keywords in your paid ads to improve the relevance of your content.
It Helps with Content Marketing
Your PPC management service can offer in-depth insights about the most frequently used keywords. This is valuable information that can improve your content marketing campaign. 
For instance, if you have added new medicines into your inventory, you are likely to write lengthy articles on how they work.
You can use Google Ads to find keywords related to medicine and include them in your long-form content. 
PPC can also help in generating ideas for improving your content marketing campaign.
Whether you're out of fresh ideas or looking to update existing pieces for better engagement, PPC will show you the most popular keywords. You can then use them to improve your content.  
---
Challenges Faced by Healthcare PPC Management Services
Similar to other industries, healthcare PPC marketing has its fair share of challenges. Some keywords are expensive, competition is high, and so forth. There are also more specific challenges that aren't experienced in other sectors.
Here are some of the issues you are likely to encounter if you start a PPC marketing campaign for your healthcare business. 
Sensitive Information and Language Restrictions
Medical data, especially patient records, are sensitive pieces of information. It's not a coincidence that the industry has strict privacy laws. 
Additionally, the industry also has stern language restrictions. When your ad copy includes terms such as drugs and prescriptions, Google will disapprove of it. 
Remarketing is a marketing strategy that involves showing an ad to a user who previously showed interest in your products or services but didn't complete the purchase. Unfortunately, this isn't available to healthcare PPC management services. 
Google recently updated their policies and no longer permits healthcare marketers to use remarketing. Using this tactic results in instant disapproval or disabling of adverts. 
Sometimes, people opt to search for what is hurting them by typing in symptoms in the search query box.
This is known as self-diagnosis, and it usually hurts healthcare PC marketing campaigns. 
This is because the prospective client won't need to visit your website once they 'know' what is affecting them. They are also more likely to go to the nearest pharmacy for medication instead of visiting your store. 
As mentioned earlier, 5% of searches on Google are health related.
This proves how competitive the industry is. To beat the competition, you need to create relevant ads and implement multiple marketing strategies, including PPC marketing. 
Furthermore, you need to make your ads detailed, as nobody wants to read something that provides scanty information. Also, remember to include your contact information.
---
The Best Platforms for Healthcare PPC Marketing
If you are about to venture into PPC marketing, it will help if you know the platforms to use. The most common platforms are Google Ads and Microsoft Advertising, formerly called Bing Ads. Of the two, Google Ads has a broader reach.
Every day, people type 3.5 billion search queries on Google. This shows that Google Ads is an effective platform for promoting your business to people interested in healthcare services. 
Microsoft Advertising is less popular than Google, as it averages 4 billion users weekly.
Still, this is a respectable figure that any serious marketer can't ignore.
Moreover, this platform has a smaller number of advertisers, meaning that the competition is low. It also translates to lower cost per click, making it ideal for upcoming businesses. 
Common PPC Marketing Mistakes and How to Avoid Them
Succeeding at paid-per-click advertising isn't guaranteed. Many marketers usually make mistakes that cost them money. Luckily most of these errors can be fixed.
Read on to discover some common PPC marketing mistakes and how to avoid them.
Failing to target your ads means that they will be visible to people who aren't interested in your services.
This makes you lose money – after all, nobody is going to click on a healthcare ad if they are looking for information about electronics. 
Thankfully, you can improve your targeting skills so that the right people see your ad.
The first step involves creating a buyer persona, which is a list of the characteristics of your potential clients. This list includes the customer's age, occupation, hopes, and fears.
Having this information allows you to optimise your landing pages and ad copy better.
Secondly, you need to know the targeting method that works best for a particular platform.
For instance, Google Ads targeting heavily relies on keywords, while Facebook depends on demographics. Always keep in mind that one targeting strategy can't be effective across all advertising platforms. 
Focusing on the Wrong Metrics
Focusing on the wrong metrics usually hurts the performance of PPC marketing campaigns.
For example, many marketers focus on improving conversion rates, not knowing that conversions aren't equal. 
If you want to track the right metrics, use a tool like Google ValueTrack.
This can help you understand consumer behaviour better and optimise your campaign for better results. For instance, if Google Ads generates the most visitors, you can focus on improving your ad copy. 
PC marketing can help increase your website traffic and brand awareness. However, the first thing these visitors see should be a landing page, not your site's home page. 
Landing pages differ from regular web pages in that they offer specific information about your products and services.
As such, they are better suited for increasing your conversion rates. On the other hand, your home page provides general information about your business and isn't as effective in boosting your sales. 
Most marketing automation software come with an easy to use landing page creation tool. You can also create these pages easily if you use a WordPress site. 
Targeting Too Many Keywords
Did you know that only 6% of keywords used in PPC marketing campaigns have an impact on your sales?
This means that most of the terms in your content are useless, which is why you should target as few keyword phrases as possible. 
You can narrow your keyword usage by prioritising high-intent keywords. To do this, assess the click-through rates for various terms, then pick the ones with the highest engagement rates. 
Copying what is working for others might seem like an easy way of improving your PPC campaign. However, in reality, nobody will notice your ads if they appear similar to your rivals'. 
There's no problem with using what your competitors are using, but this doesn't mean that everything needs to be the same.
Try to create something that will make your business outstanding. Use keywords naturally and ensure that the ad copy is relevant to your landing page content.
Guessing might work at times, but it is always better to know what your target audience likes.
Create several ad copies and send them to segments of your audience to see what works best. Split testing, also known as A/B testing, can increase your conversion rates significantly. 
When creating these ads, all you need to make are slight variations. For instance, you could be advertising the same product but include an image in only one of the ads. 
---
Conclusion
PPC advertising can take your business to a higher level if implemented correctly. Likewise, it can also drain your marketing budget if you make the mistakes mentioned in this article. 
Hopefully, the tips mentioned above will help you in optimising your marketing campaign for better results. You can always hire a professional company to market on your behalf if you are not confident in your skills.