Top 5 Online Payment Gateways in Singapore in 2023
According to the World Bank's GDP per capita report of 2021, Singapore ranks as the 14th most affluent country in the world with a per capita income of $72,794 and the richest in Asia, overtaking oil-rich countries like Qatar and Brunei.
Here's the complete list of the top 5 countries with the highest GDP per capita in Asia in 2023:
Singapore

$72,794

Qatar

$66,838

Israel

$

52,170

UAE

$

44,316

Brunei

$

31,44

Japan

$39,313

South Korea

$34,998

Bahrain

26,563

Kuwait

$

24,300

South Arabia

23,185
Source: https://worldpopulationreview.com/country-rankings/gdp-per-capita-by-country
As you can see, Singapore's GDP per capita is significantly higher than other Asian countries. That's a clear indication of the country's strong economy and its ability to attract foreign investments.
It's also ranked 11th as the most technologically advanced country globally, with a composite score of 3.50. It beats the UK, Canada, and Australia, making it a highly favourable destination for businesses and entrepreneurs.
We also have to note that Singapore has one of the highest trade-to-GDP ratios in the world, with a ratio of 336.8%. That means Singapore has a highly open economy that relies heavily on international trade.
Moreover, with its pro-business policies and minimal red tape, Singapore has consistently ranked as one of the easiest countries to do business in. It's second on the list, just behind New Zealand.
But what does all this have to do with payment gateways?
Singapore has a well-established fintech industry, and it's easy to see why. Its digital landscape is sophisticated, with high internet penetration and a tech-savvy population. With more businesses going online, the demand for reliable payment gateways has also increased.
So, which are the best payment gateways in Singapore? Let's run through the top 7 options that have made their mark in the country's bustling fintech scene.
#1. Opn Payments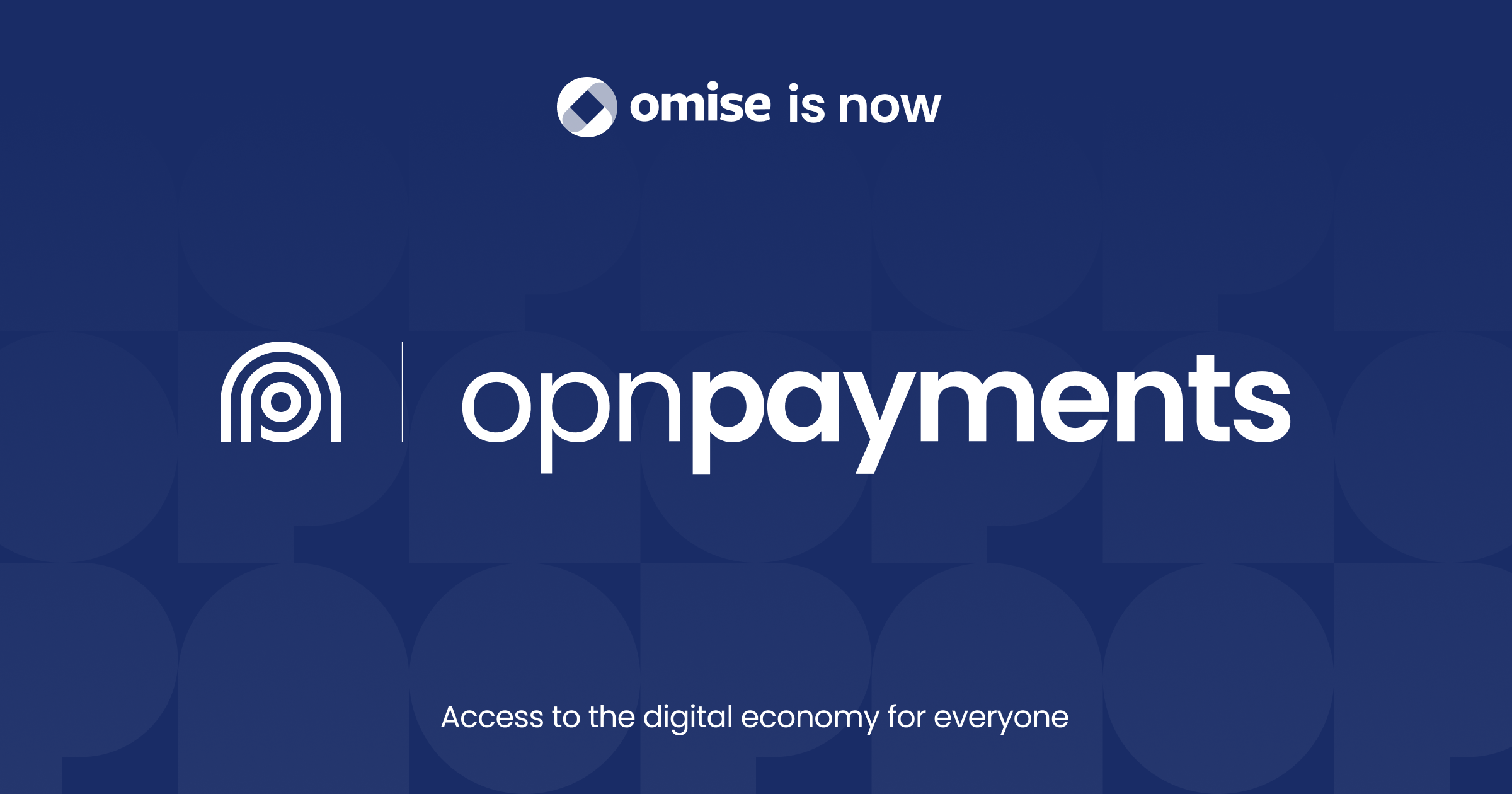 Formerly known as Omise, Opn Payments is a well-trusted payment gateway from Japan. It operates in 7 countries, including Singapore, Malaysia, Vietnam, Thailand, Japan, and Indonesia, and supports multiple currencies.
Founded in 2013, Opn Payments is a one-stop online payment shop offering various payment options such as credit and debit cards, e-wallets, Buy Now Pay Later, and more. It also boasts competitive transaction fees and fast settlement times.
It's a full suite of online transaction processing with API integrations for e-commerce and in-store payments.
The payment system also integrates local payment options, like PayNow (a widely used payment system in Singapore) and OCBC Pay Anyone (a fund transfer service offered by Singapore's multinational banking group).
Opn Payments is a solid choice for businesses with a global presence and looking for a reliable, all-in-one payment gateway.
Key Features of Opn Payments:
One-click checkout for a seamless shopping experience

Social commerce capabilities to leverage the power of social media

Payment links and subscription features for recurring billing

Mass payout features with automation for ease of large-scale transactions

Virtual card support, complete with full licensing

A comprehensive merchant dashboard offering valuable insights and facilitating workflow automation

Embedded payment capabilities suitable for various platforms and marketplaces

API integration for smooth interconnectivity

E-commerce platform integration with popular platforms such as Shopify, Woocommerce, and Magento

Support for an extensive range of currencies, including S$, EURO, USD, CNY, CHF, AUD, GBP, AUD, CHF, USD, CNY, HKD, MYR, and THB

Compliance with PCI standards for secure transactions
Accepted Payment Methods:
Card Payments:

Visa, Mastercard®, JCB, and American Express

QR Payment:

Embracing the digital age with PayNow Singapore.

Mobile Payment:

Got OCBC Pay Anyone? Opn has got you covered.

Digital Wallets:

Supporting a variety of wallets – Alipay, Google Pay, Alipay HK, Kakao Pay, Gcash, GrabPay, Touch 'n Go, and Dana. Go digital or go home.

Buy Now Pay Later:

Can't pay now? No problem. Hop on the Atome trend and pay at your own pace.
Payment Fees:
The payment fee for Opn varies depending on the country you live in.
Here's a breakdown of Opn's per-transaction fees for various payment methods in Singapore:
Credit and Debit Cards: 3.30% + S$ 0.30

PayNow: 1.00% + S$ 0.15

OCBC Pay Anyone: 1.00% + S$ 0.15

Alipay: 2.90% + S$ 0.15

Alipay HK: 2.90% + S$ 0.15

Google Pay: 3.30% + S$ 0.30

Kakao Pay: 2.90% + S$ 0.15

Touch 'n Go: 2.90% + S$ 0.15

Gcash: 2.90% + S$ 0.15

GrabPay: 2.90% + S$ 0.15

Dana: 2.90% + S$ 0.15
Pros and Cons of Using Opn Payment Gateway:
Pros:
Easy integration with popular e-commerce platforms like Shopify, Woocommerce, and Magento

Wide range of accepted payment methods, including cards, digital wallets, and buy now, pay later options.

Support for multiple currencies.

Compliance with PCI standards for secure online transactions.

Competitive and transparent pricing with no hidden fees.
Cons:
Only a few supported countries currently limiting its usability for international businesses.
#2. PayPal
For a good reason, PayPal is the go-to payment gateway for many online businesses. This global giant was launched in 1998 and is still popular among merchants and consumers. With PayPal, users can easily send and receive payments in over 200 countries and regions, supporting multiple currencies.
Although PayPal doesn't integrate with other Payment methods, merchants can directly receive payments in their accounts and withdraw funds to their bank accounts.
This payment gateway also provides merchants with tools and resources to help manage their business, including tools to set up multicurrency and multi-lingual support, invoicing, dispute resolution, and more.
PayPal is also adaptable to various business models for e-commerce, subscription-based services, or donations.
Key Features of PayPal:
Secure online payments facilitated by PayPal's robust Seller and Buyer Protection.

Capability to accept cross-border transactions, reaching over 200 markets globally.

The PayPal.Me feature allows easy payment via a shareable link through text, email, chat, and social media.

Offers a smooth customer experience with payments completed in just a few clicks.

Provision of a multicurrency account. Alternatively, PayPal can handle currency conversion.

Includes checkout, recurring payment, and subscription features for seamless transactions.

Contains specific features tailored for dropshipping businesses.

Availability of invoice and estimate features for efficient financial management.

Simplified payout system for easy access to funds.

Built-in analytics for data-driven decision-making.

Provision of a system to settle disputes directly from the account dashboard.

APIs for easy integration with other platforms.

Compliance with PCI standards for secure online transactions.

Acceptance of a wide range of payment methods.

No setup or monthly fees, only transaction fees.
Accepted Payment Methods on PayPal:
PayPal.Me links

PayPal Balance

Credit and debit cards (all major cards, including Visa Cards and Mastercard®)

Digital wallets (GrabPay, WeChat Pay, Apple Pay Web, Alipay)

Bank transfers (DBS PayLah, OCBC Pay Anyone, UOB Mighty)
Fees
Again, PayPal does not charge setup or monthly fees, and there is no minimum transaction amount.
Their fees also tend to vary depending on the market and country.
Here's a simplified rundown of PayPal's fee structure:
For domestic transactions, the fee is 3.90% plus a fixed fee dependent on the currency received.

Domestic micropayments come with a 5.50% fee plus a micropayments fixed fee.

International micropayments are a little pricier at a 6.00% rate plus a micropayments fixed fee.

Domestic and international PayPal payouts have a cap and are charged at 2%.

Currency conversion costs fluctuate between 3.5% to 4.5%, depending on the conversions.

For businesses, withdrawal fees from your PayPal account to your bank account are as follows:

Amounts over SGD 200.00? No fee

Amounts under SGD 200.00? SGD 1.00 fee

Withdrawing to a US bank account from a business PayPal account? That'll be a 3.00% fee.

And if you are withdrawing to a card from a business PayPal account, it's 1%
But remember, there's a minimum and maximum fee set based on card currency.
The currency conversion fee also applies to withdrawals to a bank account or card in a different currency.
PayPal Pros and Cons:
Pros
Supports over 200 countries

Doesn't charge setup or monthly fees

Numerous integrations with eCommerce platforms

Easy to use and set up for beginners
Cons:
Their customer support is notorious for being subpar

High fees, especially for international transactions

Possible account freezes or holds on funds in case of suspicious activity

Not all features are available in every country
#3. Stripe
Stripe is another popular payment gateway option known for its developer-friendly platform and customizable checkout process. It also offers many features, including subscriptions, invoicing, and fraud protection.
With their offices worldwide, Stripe is available in over 30 countries, including Singapore.
This payment gateway is trusted by big names like BMW, Amazon, and Spotify, making it a reputable option for businesses of all sizes.
Key Features
Supports 135+ currencies and payment methods

Payment links features

Boasts a prebuilt checkout page with real-time card validation and adjustable quantities. It's like having a personal cashier.

The checkout page is a linguistic genius, supporting 30+ languages and dynamically displaying locally preferred payment options. No more language barrier blues.

Instant payout feature, because waiting is so last year.

API so friendly

PCI compliance
Stripe Payment Gateway: Accepted Methods
Credit/Debit Cards:

Accepts various cards, including Visa, Mastercard®, UnionPay, Maestro, American Express, and Link.

Digital Wallets

: Supports digital wallets such as GrabPay, WeChat Pay, Apple Pay, Google Pay, and Alipay.

Bank Redirects

: Incorporates bank redirects, specifically PayNow Singapore.

Alternative Payment Methods

: Embraces alternative payment options like ACH payments and SEPA Direct Debit
Fee Structure
Credit Cards/Debit Cards:

A fee of 3.4% plus SGD0.50 is charged for each successful card charge. International cards are subject to an additional 0.5% fee.

Currency Conversion:

In case of any currency conversion, an inclusive fee of 2% is charged.

WeChat Pay/Alipay:

These payment fees are 2.2% plus SGD0.35.

GrabPay

: For GrabPay transactions, a fee of 3.3% is charged.

Bank Redirects via PayNow:

Each successful PayNow transfer incurs a fee of 1.3%.

Additional Payment Methods:

The minimum fee for other payment methods is SGD1.
Stripe Pros and Cons:
Pros:
Seamless Integration:

Stripe has a user-friendly API and provides extensive documentation, making integration with websites and apps smooth and hassle-free.

Global Payment System:

With support for over 135 currencies, Stripe is accessible to businesses worldwide.

Advanced Fraud Protection:

Stripe utilizes Radar technology to detect and prevent fraudulent transactions, giving businesses peace of mind.

Competitive Fees:

Stripe offers competitive fees for card transactions and a flat fee for alternative payment methods.

Digital Wallet Support:

Stripe supports popular digital wallets like GrabPay, Apple Pay, Google Pay, and more, making it convenient for customers to make payments.
Cons:
Stripe Capital Product isn't available in Singapore:

Stripe Capital is a lending service for businesses, but it isn't available in Singapore.

Limited Payment Options in Singapore:

While Stripe offers a variety of payment options globally, the options are limited for Singapore-based businesses.
#4. Choco Payment Gateway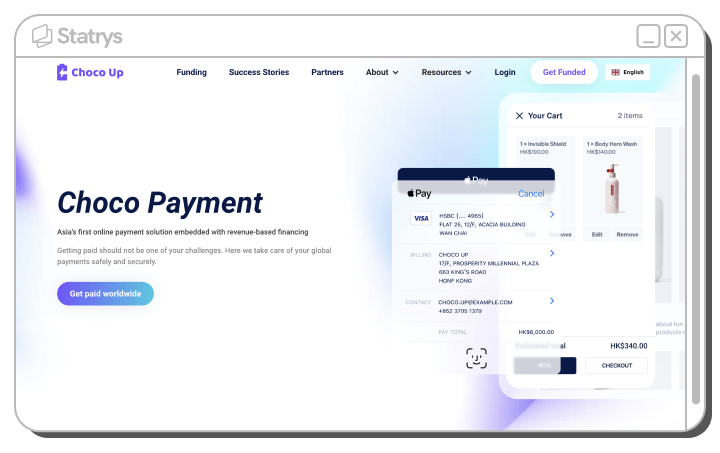 Choco Payment Gateway is a relatively new player in the payment gateway market, founded in 2018. It's a brainchild of Singapore and Hong Kong-based Choco Up, placing it at the forefront of innovative payment solutions in the region.
Choco Payment Gateway is user-friendly, with a simple and streamlined checkout process. It supports both website and mobile app payments, making it suitable for businesses of all sizes. It also offers integration with popular e-commerce platforms like Shopify and Magento.
It's designed to cater to diverse businesses, from e-commerce stores to subscription-based services to marketplaces. Its transparent and competitive pricing structure makes it a popular choice among businesses in Singapore.
Key Features:
Accepts payments from customers in over 130 countries and deals with 135+ currencies.

Provides hosted payment page features for efficient transaction processing

Offers configurable payment collection to cater to various business models.

Presents a no-code payment collection solution, perfect for non-tech-savvy users

API for seamless integration with other platforms

Instant funding at a single click; Choco Payment evaluates your transaction history for approval.

Automatic scheduled repayments can be made from the same account.

Ensures top-notch security with all payment details encrypted using AES-256.

Various payment methods are accepted with Choco Payment.
Accepted Payment Methods
Debit/Credit Cards:

Visa and Mastercard
Digital Wallet:

Google Pay and Apple Pay
Usage Fees:
Their transaction fees start at 3.2%, with an additional HKD 2.35 (about SGD0.41)
Pros and Cons
Pros
It has a unique funding system, supporting over 100 countries.
Cons
#5. Eway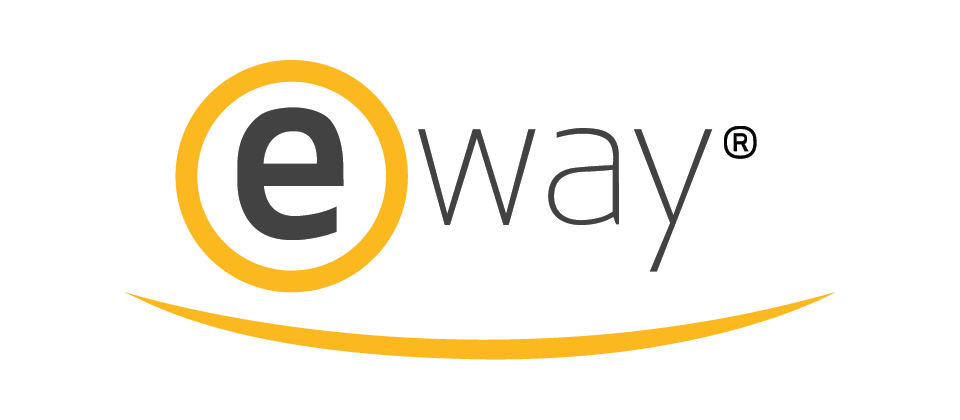 Eway was started in 1998, and it's based in Australia. However, it has expanded its services to Singapore and other countries like New Zealand, Hong Kong, the UK, and many more.
Eway payment gateway offers simple solutions for online payments that are both easy to set up and use. It also provides a secure checkout process with various fraud prevention measures in place.
It supports all sizes of businesses, from startups to large enterprises, and is an ideal payment gateway for both local and international transactions.
Trusted by over 28,000 businesses, including a multinational brand like LG, Eway prides itself on its customer support and fast processing times.
Key Features of Eway:
Offers a pre-authorization feature that allows for seamless transactions.

Provides recurring billing and subscription management support to ensure smooth business operations.

Includes convenient refund options for its account holders

Processing of international payments in the account holder's default currency

Can arrange regional multicurrency solutions for businesses dealing with multiple currencies within a single country.

Its straightforward pricing structure offers a choice between pay-as-you-go and monthly plans.

Enables integration with over 50 eCommerce platforms, including giants like Woocommerce, Magento, and Opencart, supported by API and SDK availability

Offers round-the-clock emergency technical support

Guarantees the settlement of funds from Online Payments product into your account within 1 – 3 business days, and for those using the gateway plan, the funds can be expected in about one day.

Promises PCI compliance, ensuring safe and secure transactions for its users.
Accepted Payment Methods:
Visa

Mastercard

American Express

JCB

Discover
Mobile Payments

Digital Wallets (Apple Pay)
Fees
Eway hasn't disclosed its transaction fee details for Singapore on its website. You may have to contact them directly for specific pricing information. However, Eway does disclose their transaction fees for other regions, and it's as follows:
Their transaction fees range from 1.5% to 3.4% per transaction, plus region-specific fees, found on their website. However, they do not charge any setup or maintenance fees, giving users flexibility in choosing the best payment plan for their business.
Pros and Cobs
50+ integrations with popular eCommerce platforms, user-friendly pricing structures, and round-the-clock technical support are significant advantages of using Eway as your payment gateway.
Conversely, it's hard to find any cons for this service. Perhaps the only downside could be their lack of transparency in disclosing transaction fees for specific regions like Singapore. Also, the payment gateway only supports a few countries, which could be a limitation for businesses with a global customer base.