Newspaper website design trends are different from the other website trends for the simple fact that news websites carry a lot of content.
The content has to be arranged and displayed in a manner that the visitors will be encouraged to engage with it.
It is for this reason that some newspaper website design trends rarely change.
Starting a news website can be a profitable business as Singaporeans have wholeheartedly embraced technology.
The internet penetration rate is at 83% with 91% of Singaporeans accessing the internet via their mobile phones.
Established news websites can also benefit from a change intact given the above statistic.
A careful examination of the news websites in Singapore has revealed a few web design trends that you should know if you want to achieve real success in the business.
---
Newspaper Website Design Trends in 2022
These news websites need to generate revenue to stay in business, and banner ads are a vital source of revenue for these sites.
The ad is usually in the header section of the website to increase visibility.
However, some news websites use ads on both the header and the sides. The banner ads can be found on every page of the site.
Whitespace and Color Schemes
News websites have embraced whitespace because it enhances readability and makes the content look less intimidating.
As such, the first thing you notice when a page load is the amount of whitespace available on the page.
The colour of the text, on the other hand, is typically dark to make the text visible. The dark colour is used for the headers and the body of the content.
Blue is also a popular text colour for news websites because it communicates trust and dependability.
Many Singaporean news websites use various shades of blue in their article title and links.
A dark shade of red is also common with some websites, especially on the titles and call-to-action to 'read more.'
This is a newspaper website design trend that has been popular for some years.
The navigation menu is placed below the header so that the site visitors can quickly find the news item.
This is different from the regular Singapore business websites which have a navigation bar on the top left corner to enable visitors to check out the site's other pages.
Singaporean news sites love bringing popular and recent news stories to the fore; readers are more likely to click on these types of stories.
One of the ways they do this is by creating tabbed content areas to place these stories.
The news sites benefit by getting more design space to put up other pertinent news items.
Using grid lines to separate different news items was a popular newspaper website design trend ten years ago in Singapore.
The news sites have since ditched the grid lines for invisible columns which makes the site look less cluttered.
However, they still use lines to separate the various news categories.
The combination of the lines and the invisible column gives the news site an aesthetic appeal and a more organized look.
The rise of blogs as news sources has seen a lot of people confuse news sites for blogs.
Nevertheless, there is a clear difference between the two.
---
The Differences between News Websites and Blogs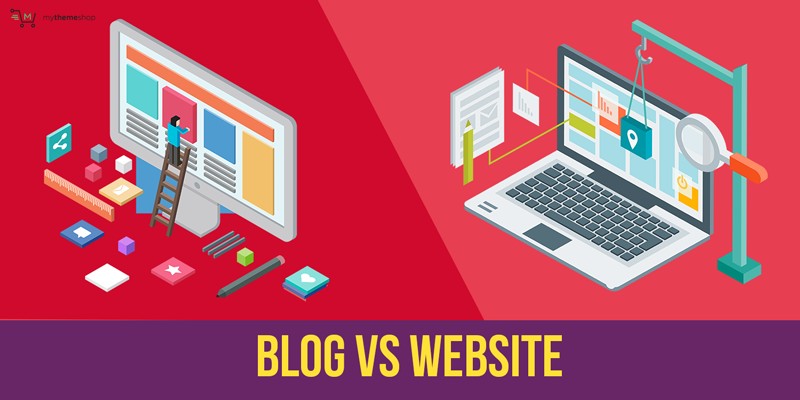 The owner of a blog values the blog's comment section a lot.
A hot discussion after a blog post is likely to bring in more readers who want to share their opinions. The blogger might even write a follow-up piece to keep the engagement going.
The blog's community can have a significant impact on the content the blogger chooses to upload/update.
This is why bloggers regularly promote their comment section by asking readers to comment if they agree or have a different opinion.
This is different from a news website.
There is a comment section, and the reader's opinions are valued, but the comments cannot dictate the type of content the news website chooses to upload.
As such, the comment section is rarely promoted.
Blogs rely on social media to drive traffic to their website.
They go to great lengths to ensure that they have integrated social media icons on their blogs and they aggressively promote their content on various social media platforms.
These blogs also regularly ask their readers to vote on matters that they deem critical. For example, they might ask their readers to vote at the end of a piece of content if they would like similar content in the future.
News websites in Singapore use social media differently; they post links to their content on various social media platforms and have share buttons at the end of content pieces.
They do not explicitly ask the readers to share the content; the readers only do when they feel the information is crucial enough to share with their online friends.
These news sites never ask their readers to cast votes under specific content pieces.
They report the news to inform, educate, and entertain. If the editor decides that the content has met the criteria, then the content will be posted.
RSS feed stands for really simple syndication or rich site summary.
It allows internet users to create customised online feeds from their favorite websites. Content from the websites is then delivered to the device of the user immediately after it is updated on the site.
Bloggers love using RSS feeds as it ensures that their readers will get their content piece as soon as it is updated.
Singaporean news sites, on the other hand, do not try to shove RSS feeds down their reader's throats.
They count on the effectiveness of the content being organized in various categories. This is how websites offer their feeds.
Asking users to subscribe for content was another critical difference between blogs and news sites, but the latter has since joined the former in asking for subscriptions.
---
Top Website Designs for Businesses That Are Responsive
Responsive webpage design is the current topic in most business discussions.
Considering all the benefits a website owner enjoys, you will understand why people cannot stop conversing about it.
Some of the benefits of responsive web design include boosting your leads and conversions to an increase in mobile traffic, and it also assists you rank top in search tools.
In addition, a responsive webpage provides your clients with an appropriate user experience and can aid with constructing quality backlinks and promoting social shares.
The good news is that developing a responsive website is not as difficult as previously.
Thanks to many themes and templates, you can comfortably renovate your non-effective webpage into a responsive website that generates more revenue and traffic.
Though, getting a responsive layout is not that simple.
Your webpage also requires features for your target niche, which should adhere to the core principles and the best practices for responsiveness. 
Since we are in 2022, most organizations are planning to create new or redesign websites for their businesses.
Thus, this article will discuss the top ten best responsive web designs for your business. You can get deep insight from the design's unique features.
---
What Makes a Great Responsive Website Design For Business?
Responsive website design principles that promote adaptive layout include responsive images, fluid grids, and media questions.
In addition, there are some other elements that an outstanding responsive website must have, and these elements are listed below;
Attractive design. The most crucial point is that your website needs to be aesthetically pleasing. You can follow a few fundamental principles, such as using legible fonts and avoiding colour clashing to ensure your webpage is visually pleasing. 
Optimized pictures.

On the website, ensure that your images are optimized. Thus, apart from scaling nicely with your website layout, your images should also be saved in the correct format.

Use JPG for pictures with a landscape background and portraits, while PNG for icons, logos, and any image that requires a transparent background. 

Deactivating lightbox for small screen devices.

For owners of portfolio websites, consider deactivating the lightbox effect for mobile devices. In devices with a small screen, navigating to the next picture is difficult. Thus this can lead to more visitors leaving your website.

Utilize responsive share options. Ensure that your desktop and small screen devices' share buttons are responsive and do not obstruct your website's content. 
Deactivate popups on Small screen devices. Newsletter popups on small screen devices can be difficult to close. Thus consider deactivating them with the correct media query. 
Test form size on every gadget. It is tradition to find few forms on a business website. Evaluate the forms on your website for every device to confirm that they open properly on all devices and are big enough for small screen devices.
Interactive. Your website should not be boring as it is the face of your business. An interactive webpage promotes user engagement and thus enhances the experience. It assists in directing visitors to the information they are looking for. 
You can design your website with animations that can narrate your story.
Include tools like calculators, Google maps, and Social media buttons.
These tools aid users in conducting the actions they desire. 
You can engage with your users by conducting quizzes and polls and asking for ratings or feedback.
Finally, remember to incorporate UX tools. 
---
Top 10 Best Responsive Business Websites
The listed websites have a responsive layout that is aesthetically pleasing on mobile devices and desktops. In addition, they have an overall attractive design.
Without wasting time, let's discuss some examples of responsive web designs. 
The best word to describe the IBM website is an immersive experience.
The website is designed to draw the visitors and keep them busy as IBM uses both auditory and visual elements on their website. 
Immediate you land on their website, the page interacts with you to plug in your headphones for a better experience.
Even when you ignore this step, you're still engaged by the animated background that creates the mode as you navigate throughout the page.
Moreover, the webpage has an attractive general layout that grabs your attention due to the huge title transition to a small description with a bold blue CTA.
IBM then simply the complex topic of AI by using visual storytelling to elaborate the application of the Watson tool in the real world.
Visitors can explore and learn more about this tool by enjoying its video game-like functions. 
For a topic that can be complex and dry, like AI, this is an effective way to engage the user on such a topic.
Image link: https://www.ibm.com/resources/activations/harmonic-state
For a solid first impression, you need to make an introduction through what you do.
Fly Hyper has the best homepage for a customized aviation experience. 
Their website is designed with a beautiful aeroplane suspended in the air; it provides a strong visual cue for visitors looking to purchase a personalized flying experience.
As you scroll past the first fold, the aero plane illustration gets larger and seems closer to you, resulting in a feeling of the airplane in motion.
Fly hyper homepage provides correct white space ratio, digestible copy, compelling and non-obtrusive visual story, easy-on-eyes CTAs, and easy navigation.
The sleek design pursues and invokes actionable emotions in users, and they book shared and personalized flights.
Image link: https://www.flyhyer.com/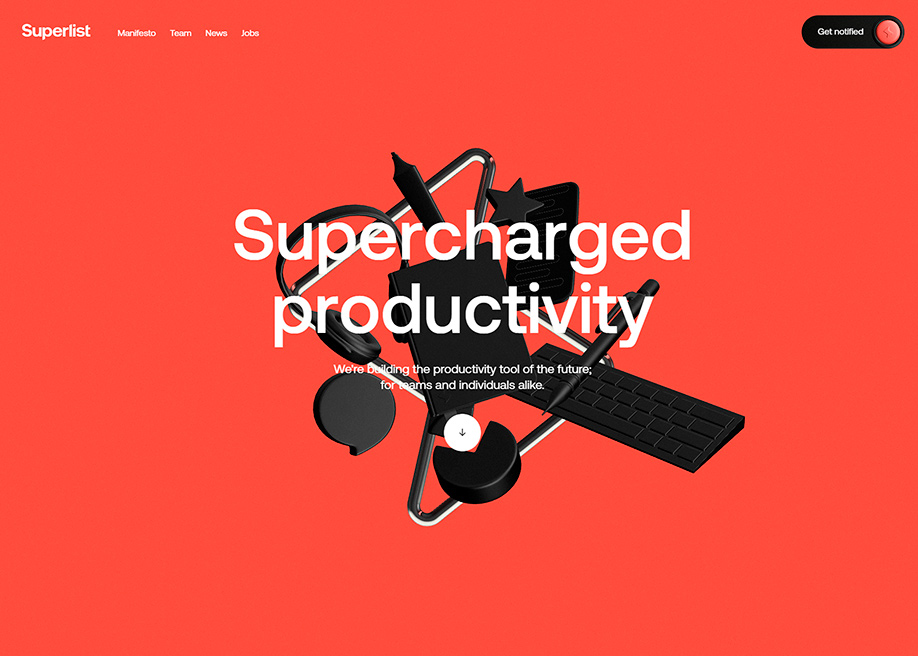 This website is for productivity hence assisting individuals and teams change how they work. Unlike other websites, with Superlist, you get acquitted of what the schedule is after you land on the homepage.
Thus, you don't need to start figuring out the business.
The homepage is interactive; it presents the services the brand offers, and the page greeting gives clear and precise information about the brand.
"Get things done with your squad."
The website design is attractive as it uses visual motions and colours to attract visitors.
In addition, to facilitate easy navigation, you scroll down with your mouse to explore the homepage. 
The fun does not stop there, as the website's fun visuals keep you engaged as you explore the brand.
Exploring the website is fun as the background is interactive. 
Image link: https://superlist.com/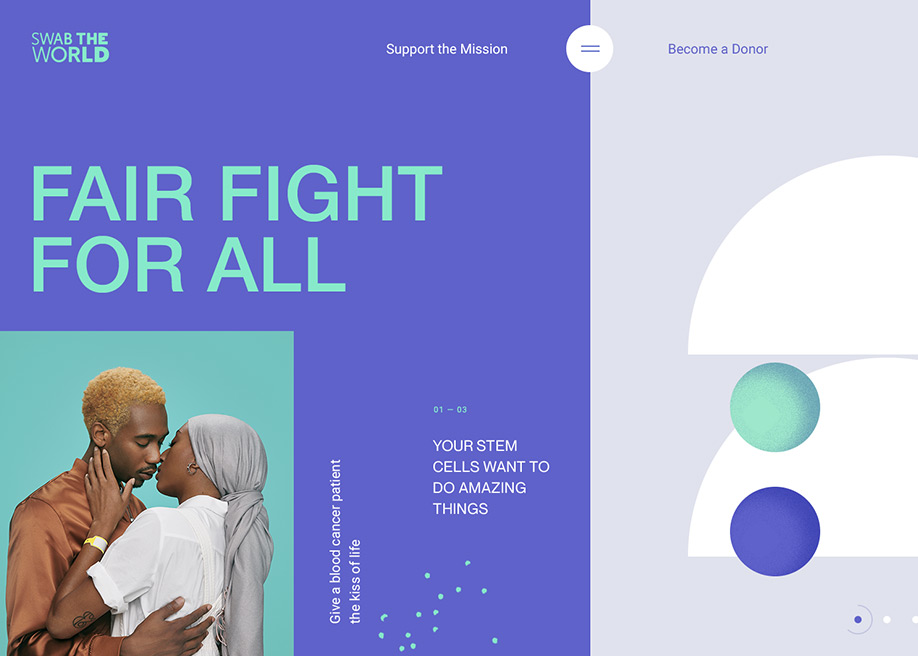 Swab the world website design consists of space shape, bold colours, and parallax. The organization champion awareness of donations of stem cell.
Swab the World's mission is to "Make sure every single patient finds their match." 
Images of couples showing emotions and love bring a human context to a historically scientific and complex process.
From a technical view, the design makes navigating down the website feel natural, thus making sure the visitor reaches each CTA and point on the page.
Image link: https://swabtheworld.com/en/
Newest American uses a functional and beautiful website to spread the word of their responsibility of honouring future, present, and past migrating identities.
The organization brings awareness to immigrants' experiences within New Jersey. 
The website design uses attractive imagery of items, places, and people that signify this experience in a manner that flows uniformly down the page while telling the story of this pack of Newest American citizens. 
In general, the web design is responsive and visually appealing with an easy-to-navigate menu, stories categorized by images, and a clean press homepage that organize the centre and front of the recent articles. 
Image link: https://newestamericans.com/
Human Interaction Company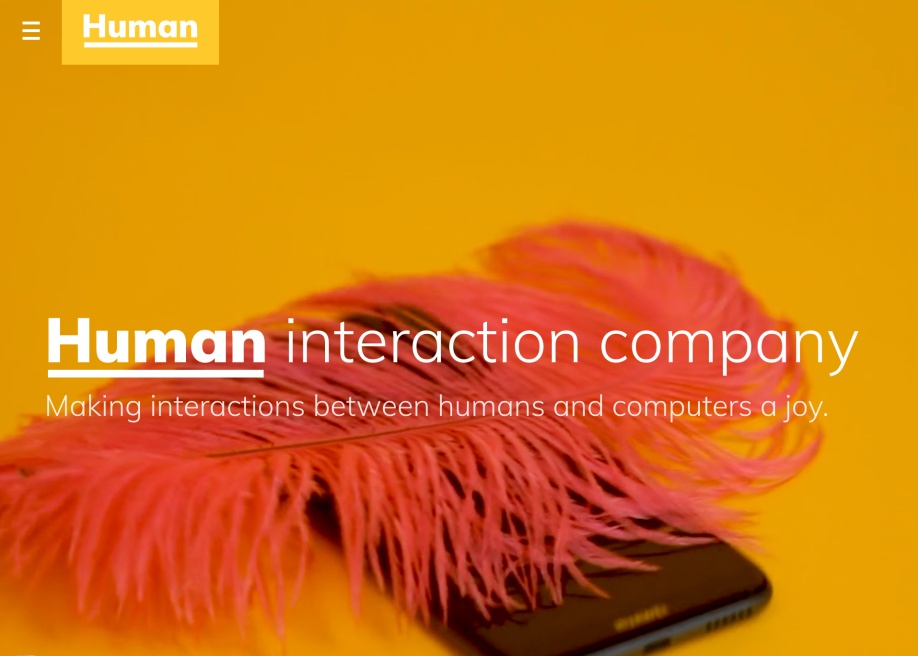 The Human Interaction company website consists of some amazing videos done by humans.
When you land on the homepage, everything you need to know about the organization is right in front of you.
The experience is fast; the website is designed with an interactive background—visually appealing and responsive.
The background interactions grab the visitor's attention, and the transition from a large title to a small sub-title is attractive and informative.
The Red dot design focuses on bringing the human interaction with computers to the masses and shows how engaging it can be to learn about this context.
They also use actual images that are readily available.
Hence, the website is building quality with readily available resources. 
Image link: https://www.humaninteraction.com/ 
The IDEO is a global design organization that developed and designed the Octopus blog and won the Webby award in 2019.
The blog homepage design features a white-and-black, sleek Octopus sketch and cooperates white, black, and yellow to generate a constant theme as you scroll.
When you hover over a blog post, the images are pulled toward the user, and the title is highlighted in yellow.
These two features are very small yet engaging and unique in the user experience. 
The website is designed with an animated home page, and the animated octopus grabs the user's attention.
The octopus is also animated with playful yellow colour. Hence the user is encouraged to continue exploring the site.
Image link: https://www.ideo.com/blog
This website is one of the many engaging pages I have seen. It was as well nominated for Awward's site of the Year. 
Upon landing on the homepage, the site immediately starts playing a beautiful video of a man walking across the dry lands, followed by stunning landscape scenes and text such as, "Are you lucky enough to call yourself an adventure?"
The text that runs throughout the webpage is playful, with colourful yellows, orange, and pinks, and logically the homepage is designed with CTAs like "Watch Now" to "Read me" and finally, "Download the App."
The web design is ultimately beautiful; it tells a captivating story and is designed with a strong detail to attention.
Image link: https://nomadictribe.com/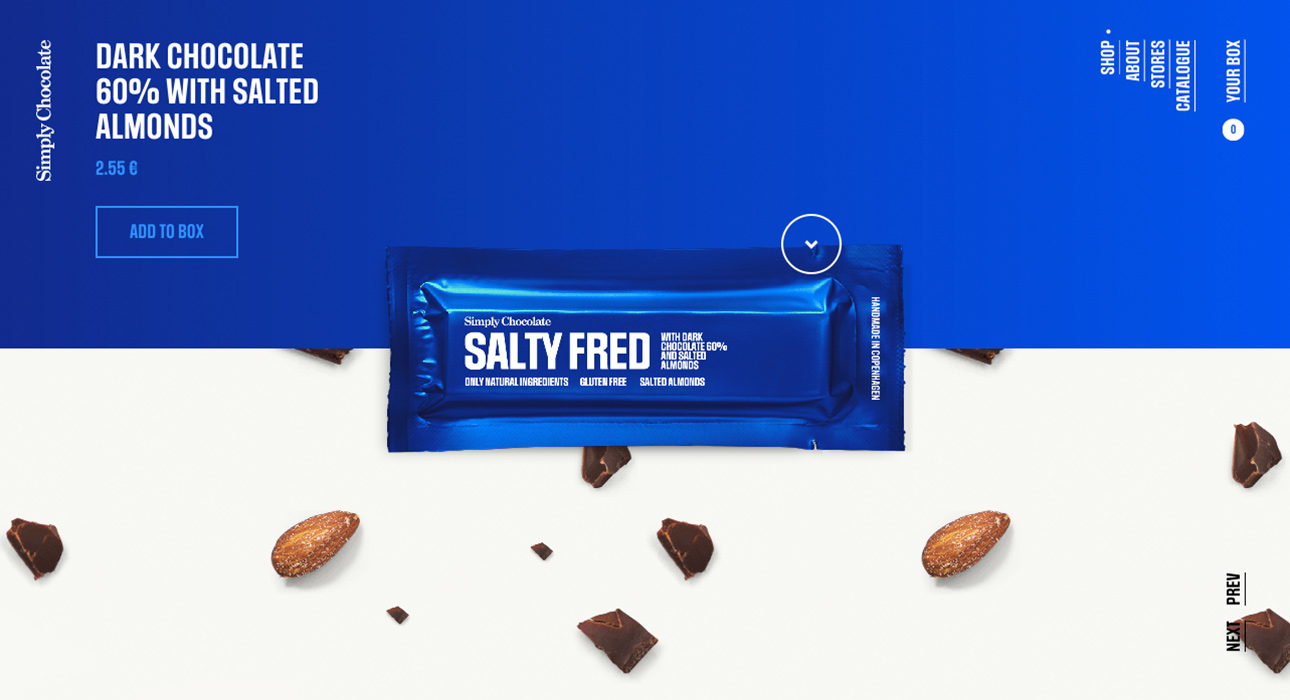 The craving for chocolate hits you immediately; you set your eyes on this website. From a technical perspective, that is how the website was designed to work. 
Simply Chocolate is a chocolate company in Denmark, and they are the ones who own this appetizing webpage.
This website uses creative product titles and different colours to promote a particular chocolate bar.
When navigating from one chocolate bar to another, the products seem consistent in the brand. 
The chocolate bars are presented in a three-dimension within the website, effectively making you feel like you can grab the bar from your computer screen.
On the top-left is the "Add to Box" CTA strategically placed for you to pick the product you desire while browsing.
Image link: https://www.awwwards.com/sites/simply-chocolate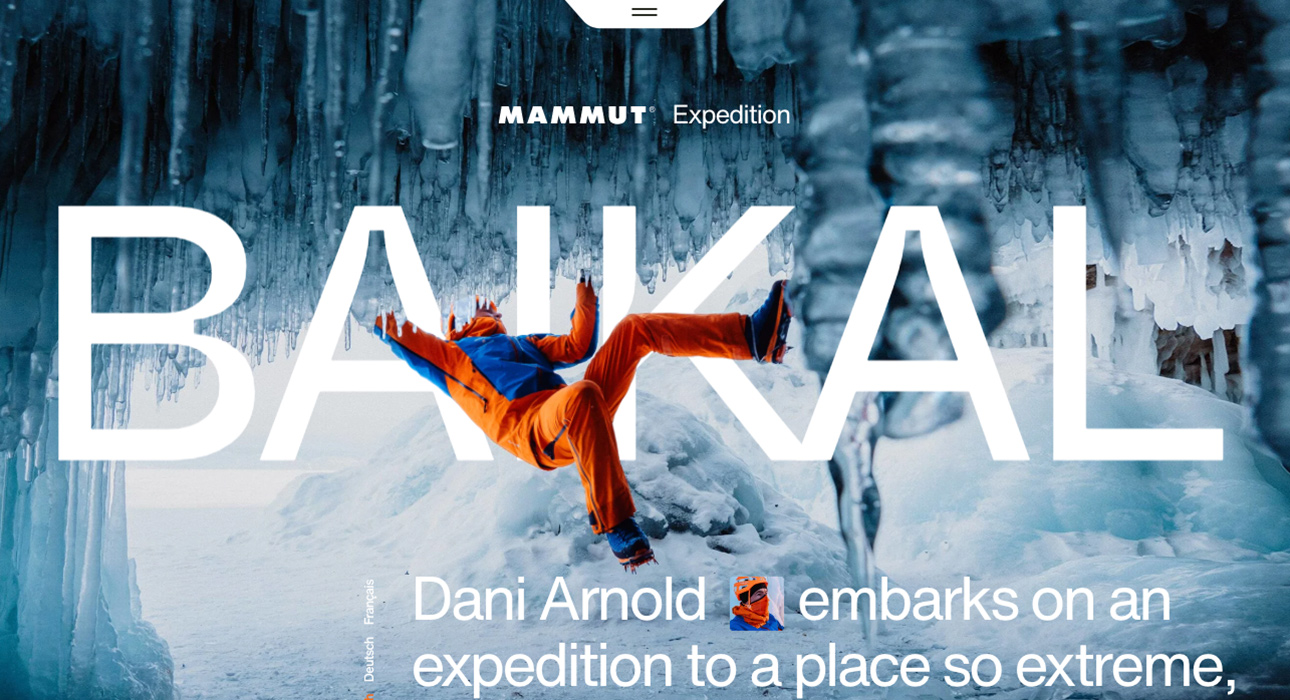 Mammut Expedition Baikal website is for those who love adventure or if your business and website are within the same niche.
While on the website's homepage, you find many designs and animations that encourage the visitors to explore the site further and attract users' attention. 
However, adding numerous animations slows down the website and makes scrolling through the page hard because of slow loading animations.
Baikal website has corrected this problem and developed a web design that provides the best user experience and mitigates the slow loading problems. 
When you drop on the website, you'll see various images, animations, and moving menu that attracts users' attention and promote their engagement with the website.
When you scroll down, you get hyper-realistic, stunning pictures of the commodity with a clear list of its features. 
Image link: https://eiger-extreme.mammut.com/en 
---
Building your Business a Beautiful Website 
Now that you have read about award-winning webpage designs. You can use the above websites while redesigning an existing or new website.
Designing your website can be a walk in the park once you know what you need for your business.
You can use the listed website in various ways, from selecting the tools you need for your webpage to selecting inspiration for your website.
It is all about how you conceptualize the animation, colour palette, visuals, and layout used by the web design mentioned above.
Developing a website is easy, but when you want to meet your visitors' expectations, you need to give them a reason to continue exploring your webpage.
It is recommended that you hire a website design specialist who is experienced and is a professional in an e-commerce website.
---
Final Word
Singaporeans are increasingly embracing technology; according to the Singapore Business Review, 62% believe the internet offers more opportunities than threats.
News websites that take the above newspaper website design trends into consideration will resonate well with this segment of the market.
Also, such a website has a high chance of being among the top-ranking websites in the country.
Call us at +65 6789 9852 for custom website design services in Singapore.