Apps are the new face of the internet. They are the new way people communicate, access entertainment, get information, and fulfil basic needs such as banking, shopping, paying bills, ordering a taxi, etc. What started as a game-changer is now ruling the world with its charm.
According to Statista.com, there are over 3.4 million apps on Google Play Store and 2.2 million on Apple App Store. That's huge! No matter what your requirements are, there is an app for that.
App usage has also soared in the last decade. In 2021, there were over 230 billion app downloads globally, with the total app spend hitting $170 billion worldwide, a 30% increase year over year.
The good news for app developers is that it's never too late to join the party. The market is ripe for the picking.
Now, let's takes a look at what might have led to the number of app users skyrocketing:
Why Has the World Suddenly Gone Mobile Crazy?
Smartphone Penetration –

According to Statista,

nearly 80% of the population has smartphones. There is no denying that apps have taken advantage of this high penetration and are eating into the market share of traditional websites. That is most apparent with apps like Facebook, Messenger, WhatsApp, Instagram, etc., which have become a one-stop communication solution.

More Features:

A mobile app can take advantage of all the features on your smartphone, unlike a web app. For instance, they can use the user's phone camera to scan product barcodes and QR Codes. They can also use the mobile's GPS to provide location-based services.

Push Notifications:

Push notifications have been a significant boost for app marketing. It is a powerful tool that enables companies to get in touch with their customers and re-engage them through timely updates, promotions, reminders, etc. In addition to this, push notifications are an integral part of most apps. They can help you send offers, improve security, provide support, etc.

Faster Speed:

Because apps are downloaded and installed directly on your mobile devices, they provide a smoother and faster experience. Instead of loading all the functions and images – as it would with a web application — the app pulls everything from the files on the mobile device.

Personalized Experience:

Most apps provide a customized experience for their users. That allows companies to cater to specific customer needs and preferences, improving user experiences. For instance, if you have a habit of going to the same location every day for work or study, some apps make use of your GPS data and serve you route suggestions to get there. Others even recommend the best time to leave to avoid traffic jams.

Low-cost Startup:

Companies often think that creating an app is too expensive and impractical. But this isn't true anymore. You can create a basic app with as little as $5,000 to $10,000. Alternatively, many app development tools make it easier than before to design your apps without writing a single line of code.

Brand Presence:

When a user closes their web browser, your website disappears with it. However, this isn't the case with apps; they remain on your device even when you're not using them.
Therefore, an app can provide a continuous brand presence for your business. They constantly remind users of your brand every time they open their mobile devices to do anything.
Top 24 Mobile App Trends that Will Rule 2022
5G isn't new. It's actually been in the spotlight since 2020, but it failed to gain traction because of some unforeseen circumstances. But what is 5G, and how will it affect mobile apps?
When people talk about 5G, they actually refer to the fifth generation of mobile networks. It's something we have seen before in previous generations: 2G (the 1990s), 3G (2000s), 4G (2010s). So yes, it's essentially a better and faster version of 4G.
While 4G will still be around for a few years, 5G is already up and running in some parts of the world. With lightning-fast internet speeds and stable connections, it's expected to do wonders for mobile app development — as well as everything else that requires wireless networks.
By comparison, 5G is 100 times faster than 4G. Many companies are working on 5G-enhanced mobile devices that can take full advantage of these speeds. And given the fact that 4G is no longer sufficient for our growing demands, there's a high possibility that users will jump onto this bandwagon with both feet.
You, developers, creators, and resellers will soon see a major transformation in how we view and use apps. For example:
Streaming

: We will no longer have to wait for things to buffer. Everything will be in real-time, whether we're watching live videos, TV shows, playing online games, or listening to music.

Connectivity:

Because 5G-capable devices can provide stable connections even in areas with weak signals, developers won't have to spend much time and money optimizing their apps for unstable internet connections.

E-commerce:

Instead of shopping online, we will use our mobile devices to scan items in stores and purchase them right then and there.
And so on…
Augmented and Virtual Reality Integration
The Covid-19 pandemic was a tragedy that claimed many lives, but it also led to a technological revolution. One of this tech revolution's main contributions was the success of augmented reality (AR) and virtual reality (VR).
And with the rising demand for AR/VR tools, businesses are now beginning to use AR/VR tools to showcase their products and services in the best possible light.
For example, with this technology, customers can see what a new car will look like in real life or how big a piece of furniture will look in their living room. Plus, they can interact with these products as if they were actually there.
While AR/VR is still very much in its infancy, this technology holds tremendous potential for the future. And with 5 G's lightning-fast network speeds, VR/AR will become more than just a novelty. It will also become an integral part of our daily lives.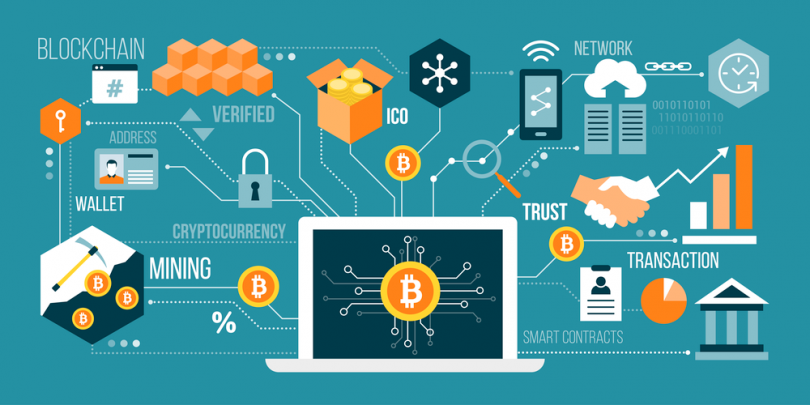 Blockchain isn't new. Computer scientists started developing it back in the 1990s, but it was only recently that the technology gained mainstream popularity.
So, what is blockchain? It's essentially a digital ledger where information — whether financial transactions or anything else — are recorded chronologically and publicly. This system isn't managed by one central power because it uses a decentralized network that's highly secure and almost impossible to tamper with.
This decentralized nature and transparency make blockchain a perfect solution for online transactions and encrypted data storage. And in the age of cyber-attacks and highly sophisticated hackers, businesses are beginning to see the benefits of this technology.
In short, businesses are now using this technology to create decentralized databases that can store encrypted data that are almost impossible to hack or tamper with.
Artificial Intelligence and Machine Learning
Artificial Intelligence (AI) and Machine Learning (ML) aren't exactly new. From what we know, businesses are already using them for facial recognition and product recommendations. And with the latest advances in AI and ML technology, we expect to see them in action more.
For example:
People are using machine learning to develop automatic translators that can understand how native speakers sound when talking or writing and translate whatever they're saying in real-time.

Businesses are now using AI to develop virtual customer assistants to answer questions, make recommendations, and even take orders independently.

AI and ML have also redefined security. Companies such as PayPal, Apple Pay, and Google Pay are now using facial recognition and biometrics in their apps to recognize users and protect them from fraud.
AI is a pretty standard concept in chatbots like Siri and Alexa, but AI can also be used in apps to power self-adaptive learning and solve complex problems.
You can significantly cut mistakes and improve the quality and consistency of your app's performance by simply adding machine learning algorithms to it.
Beacon technology is a pretty standard concept these days, especially in the healthcare, museums, eCommerce, and hospitality industries.
Why? Because this technology helps businesses and organizations connect with customers and build stronger relationships with them.
For example, you can use beacons to enrich customer experiences, improve the quality of your applications, make your network more reliable, and automate systems.
For example:
A museum can use beacon technology to provide real-time information about exhibits.

An eCommerce company can use this technology to send relevant notifications to users based on their shopping cart content.

You can also use this technology to improve app performance by assigning devices with unique IDs that can diagnose network issues and resolve them on the fly.
You can even use them to monitor your customers' behaviour and see if they spend a considerable amount of time in a particular category or service.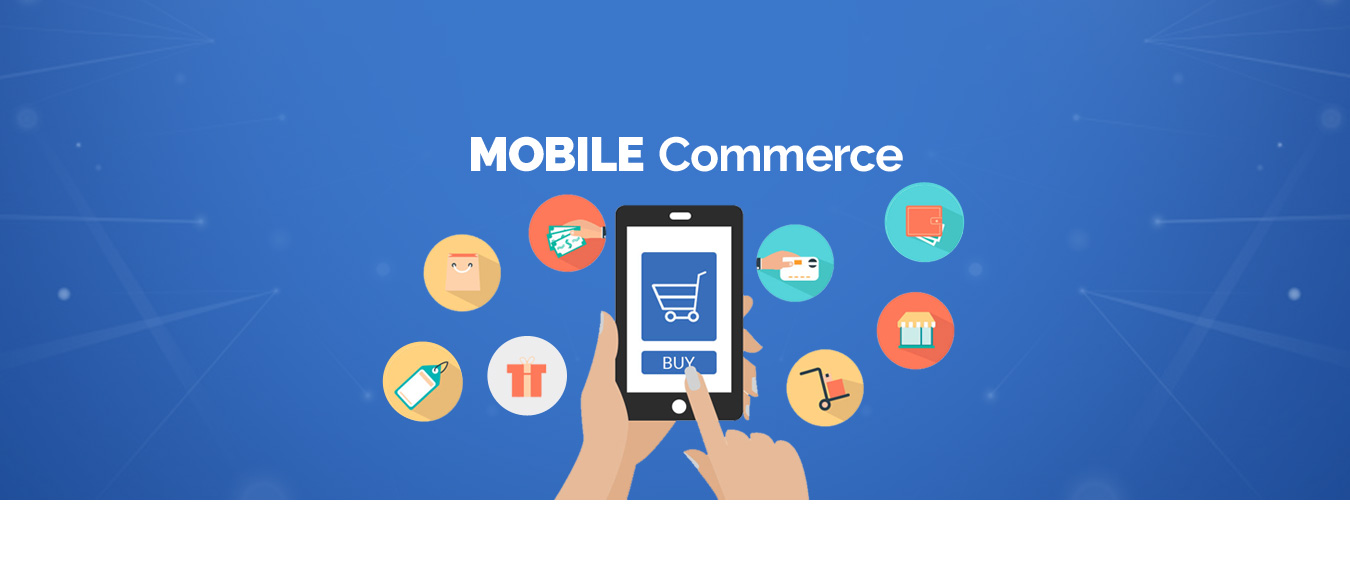 M-commerce isn't the same as eCommerce. While e-commerce is a retail business that markets its products and services online, m-commerce is a subset of eCommerce platforms that use mobile devices to carry out transactions.
M-commerce has been a growing trend for the past few years. And with more users using their smart devices to make transactions, m-commerce is expected to grow exponentially over the next few years.
The number of people shopping via mobile devices will only increase as people get more used to this technology.
In fact, from what we know, e-commerce sales are predicted to jump up to $432.2 billion by 2022. And if this constant trend is anything to go by, we expect to see more businesses shifting their marketing strategies towards m-commerce.
Mobile wallets are slowly gaining popularity in the digital world.
Why? Because they don't just give users the convenience of making transactions anywhere, anytime in just a few taps or swipes but also provide them with a means of managing their money/budget.
You've probably used PayPal, MobilePay, ApplePay, and GooglePay at one point in your life. Well, these are a few examples of popular mobile wallets in the market today.
And it's not just about including one or two popular payments methods. Your app must feature its own payment wallet, where users can load up and manage their funds, rewards, and loyalty points.
Plus, with mobile wallet technology integrated into the app, you can also allow users to send and receive money from one another in a matter of seconds. For example, Starbucks allows its customers to send each other money via the Starbucks app (Starbucks' mobile wallet).
App Development for Multiple Platforms
We're talking about cross-platform development.
The idea is to create an app that can run on different operating systems (OS) without changing the codebase too much.
By cross-platform coding, you can save a considerable amount of money that you would have otherwise spent on building separate native apps for each mobile OS.
You can use React Native or Xamarin to build the same app across various platforms without compromising its quality. For example, Airbnb uses React Native as its primary development tool and, as a result, can launch and maintain apps for both iOS and Android.
This trend isn't just growing. It's blurring the line between mobile and PC apps. For example, not long ago, Apple released a chip that allows both macOS and iOS apps to run simultaneously.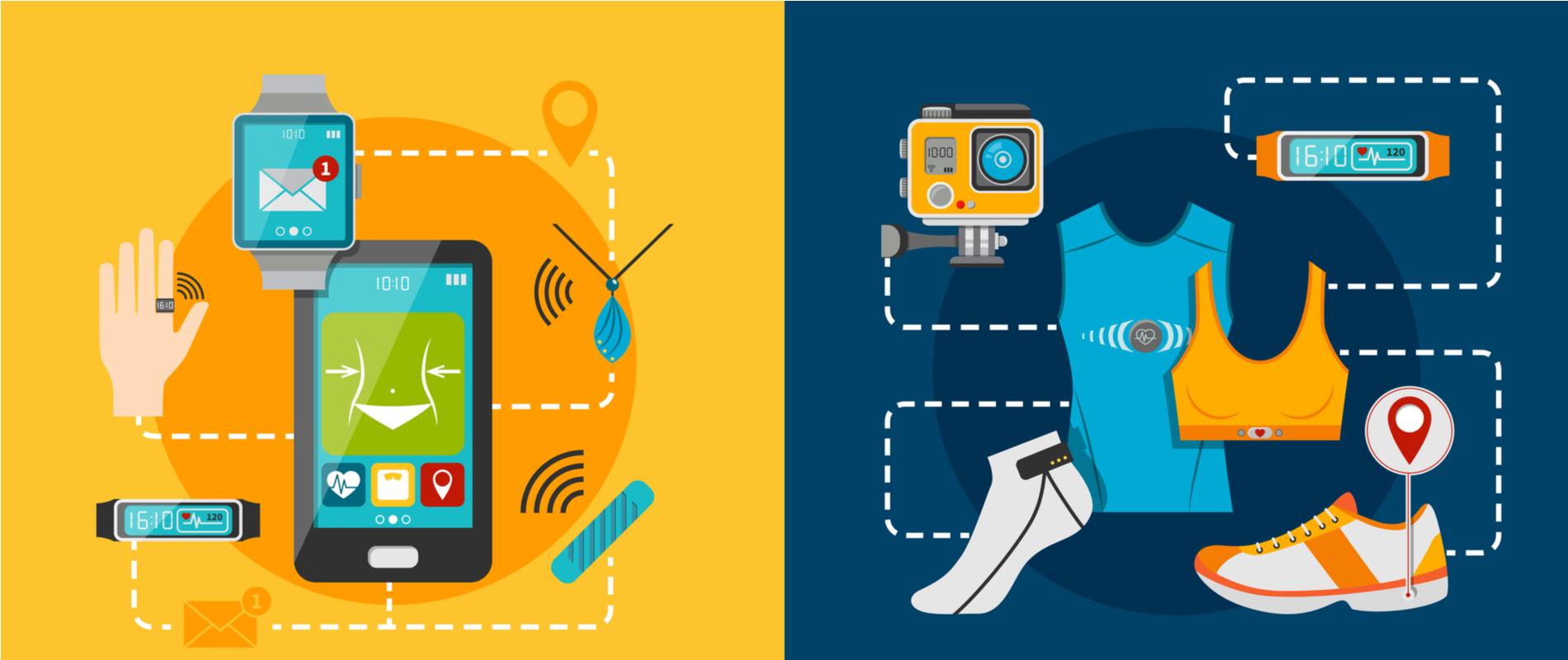 Over 593 million smartwatches were sold in 2018. And by the end of 2022, this number is expected to double. In other words, over 1.105 billion smartwatches will be sold by the end of the year.
This trend can be attributed to the growing popularity of wearable devices worldwide, like fitness trackers, virtual reality (VR) headsets, and smartwatches.
Note that wearables aren't just limited to smartwatches. They also refer to any other devices worn on the human body or attached to clothing. They include smart jewellery, watches (not necessarily smartwatches), and display glasses such as Apple Glass.
Within the trend, health-related apps will remain a top priority, with fitness and workout apps being among the most downloaded.
And this is great news for developing businesses because there's a huge market out there that wants to build wearable apps that do more than just track steps.
And it's easy to see why:
Smartwatches and Fitbits connected to health apps monitor our sleep patterns, movements, and overall health status and even send signals whenever we deviate from our set goal or need to make health changes.

Smart wearables and bracelets use IoT to monitor in-depth situations, like the effects of medicines on our body, locating family members in emergencies, and so on.
As you can see, it's easy to control these devices via mobile apps or remotely. And although they have been around for nearly a decade, wearables are yet to fully mature.
And, it's estimated that in 2022, there will be over 1.1 billion connected wearables. So, why would you want to miss out on this opportunity as an app developer or marketer? Take a look at wearables and how they work and see if you can develop a winning app idea for wearables.
Apps for Foldable Devices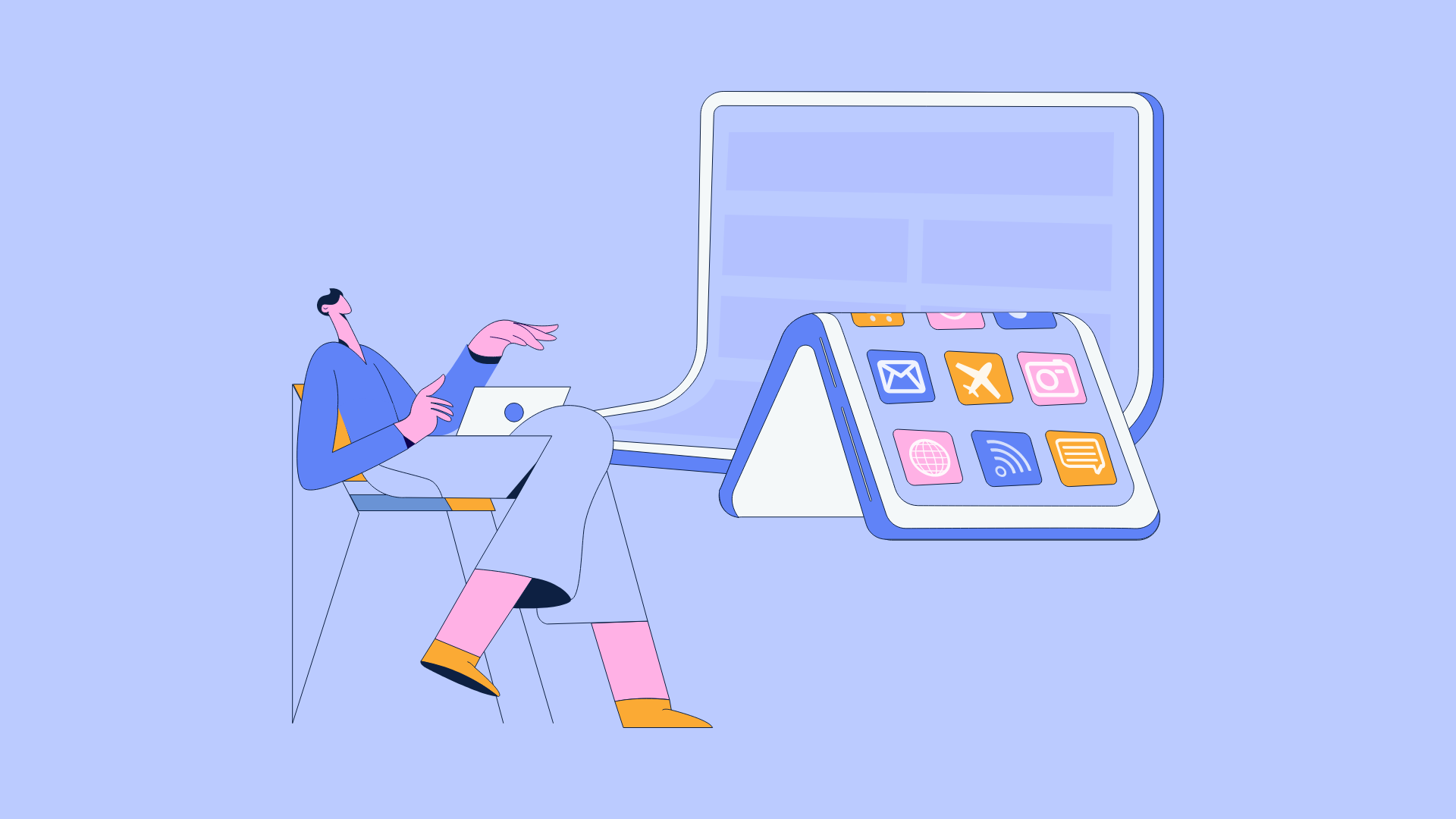 Yes, we're talking about foldable smartphones.
They have giant screens that can fold in half to fit into your pocket.
Of course, that's not all – these devices also come with superior display technologies that allow you to view content from different angles without any distortion.
Some brands have been able to get rid of frames entirely on the device. It has a flexible AMOLED display that curves around the edges on both sides.
But what does any of this have to do with apps?
Note that designing apps for foldable devices are different from designing apps for regular smartphones or tablets. You may need to take advantage of the different features on the device and, in some cases, even create new app interfaces that leverage the screen real estate in these devices.
The idea is to try and focus on making your app more immersive and detailed on these devices.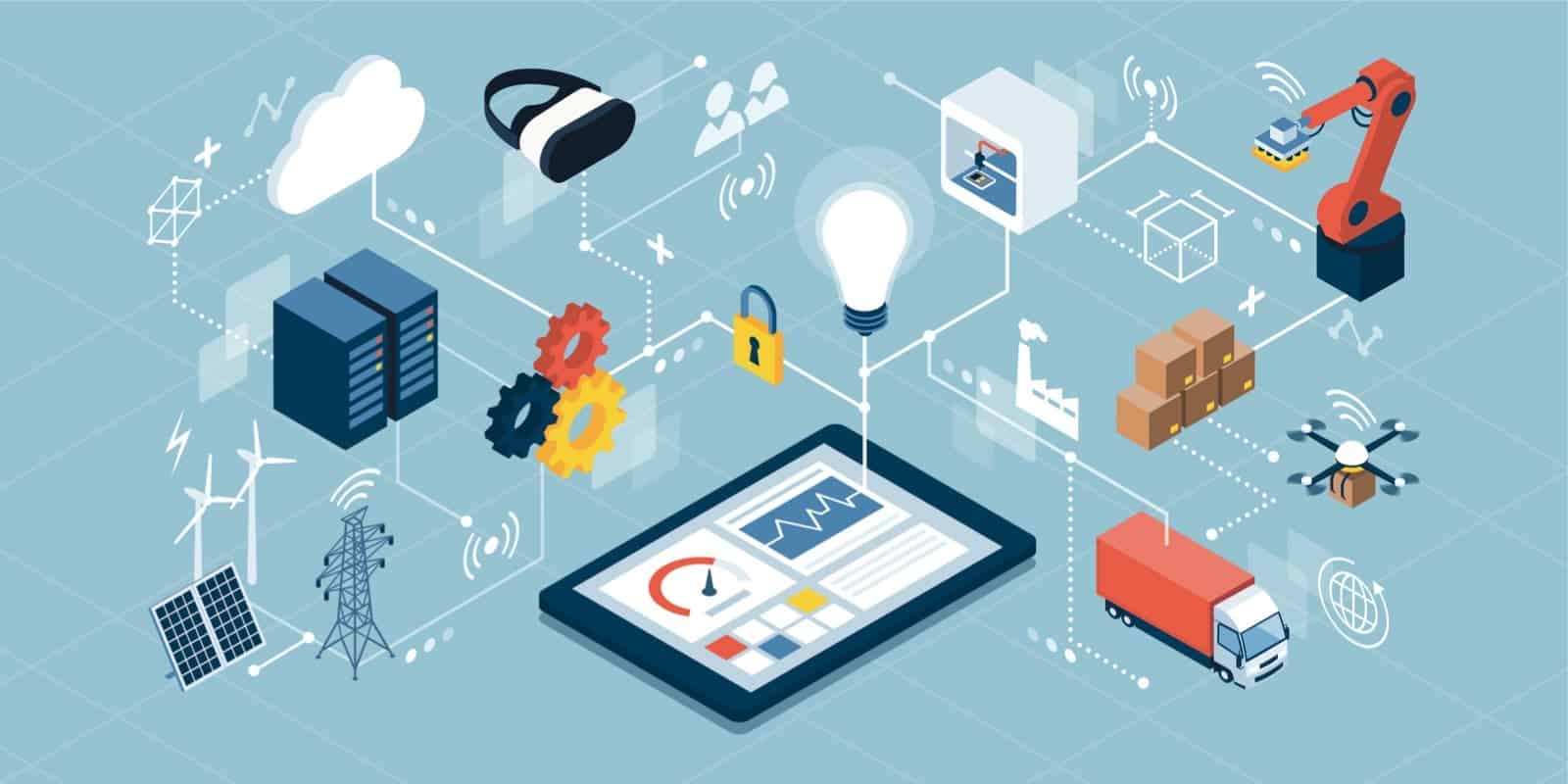 Let's first consider what IoT is.
The term "Internet of Things" was coined in 1999 by Kevin Ashton, the co-founder and executive vice president of Innovations at General Electric (GE). But it wasn't until 2014 that this technology became mainstream.
IoT is made up of devices or objects created to interact with other devices or objects. In simpler terms, it's a network of physical objects embedded with electronics, software, sensors, and connectivity to enable objects to achieve far greater value by exchanging data with one another through the internet.
And now you know what IoT is – but what does any of this have to do with mobile apps?
Well, let's consider the most common IoT device — smart home appliances.
These are things like refrigerators, microwaves, lights, speakers, and thermostats that connect to your smartphone or tablet.
Now you can control these devices remotely via an app. For example, you can turn up the heat in your house even when you're on vacation.
Or, if you're cooking and don't want to come back to a burned meal, you can monitor the stove from your smartphone via an app.
Future Trends of IoT:
IoT in healthcare

Smart homes and cities

AI-powered IoT devices

Smart and self-driving automobiles
Enterprise Mobile Applications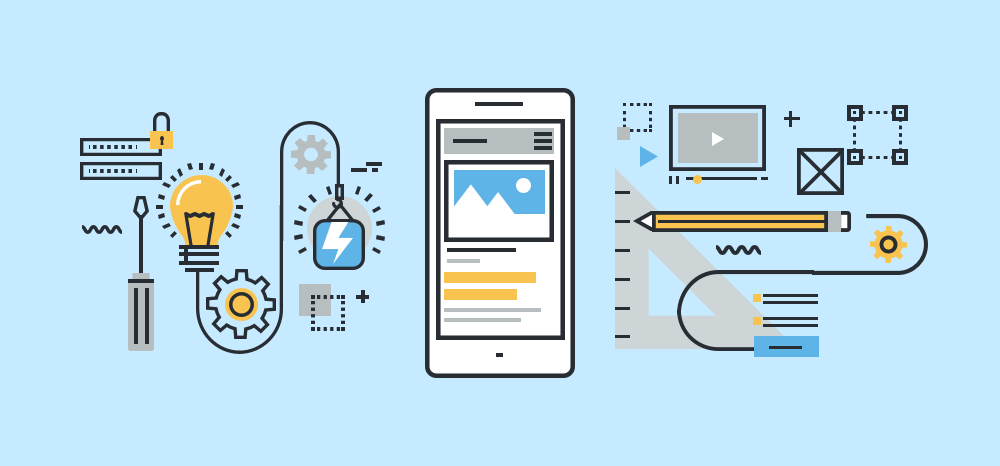 There's a reason why it's called the "mobile revolution."
By 2025, over 72.5% of internet traffic will be from mobile devices. And this massive shift has facilitated businesses to build their own apps for employees and customers alike. That includes both B2C and B2B.
In fact, nowadays, companies are building three types of apps – consumer-oriented (for sales and marketing), enterprise (for communication between employees), and machine-to-machine (M2M, for automated processes).
Since the demand for mobile enterprise applications is on the rise, you may want to consider developing these types of apps.
Enterprise mobile application is a step towards digital transformation. With it, organizations can manage and streamline complex business processes. It also facilitates the integration and transition of information while simplifying the overall operations of an organization with added security.
Accelerated Mobile Pages (AMP)
Another major trend in mobile apps is Accelerated Mobile Pages. It's a Google initiative to speed up the mobile web.
On AMP, you can find an increasing number of websites that feature mobile-friendly designs with fewer ads – making it more user-friendly for app users.
For marketers, this is great news.
You no longer have to rely on organic mobile traffic to increase search engine visibility or stay competitive. Just develop a mobile strategy that includes accelerated mobile pages (AMP), and you're good to go.
AMP will improve user engagement, SEO, and on-site conversions.
Cloud technology is the future of mobile apps.
What started as a hosting service has grown into a full-fledged development environment.
Cloud platforms offer apps the ability to connect with data over the internet. They also boast of scalability and security qualities essential for today's business world.
And there are many cloud applications, like Amazon Web Services (AWS), Google Cloud Platform (GCP), and Microsoft Azure, to name a few.
This technology is about to step into the mobile app development arena. In 2022, there will be many cloud-integrated mobile apps.
By cloud-integrated, we mean an app that runs directly in the cloud. That way, they take the pressure off your phone's internal memory while giving you the ability to access your apps across various devices.
Future Applications of Cloud Technology
Multi-cloud platforms

Hybrid cloud solutions

Cloud quantum computing
Functional Programming Languages

Functional programming languages use functional rather than procedural styles of programming. It's not very popular with mainstream developers, but it has made some inroads in mobile application development – specifically for machine learning and data science applications.
These programming languages work best with apps that handle high loads of data (including mobile).
Functional programming languages will become more dominant in 2022. Check out Scala, Clojure, and F # to learn more about them.
Not familiar with geolocation-based apps?
These are apps that rely on the user's location to provide data. Some examples include apps that help you find a nearby restaurant or browse reviews.
Geolocation services today revolve around GPS tracking and Wi-Fi positioning – methods that only cover 60-80% of use cases.
Apps can use location tracking to collect data on user demographics, provide location-based services, build location-based marketing campaigns, and more.
However, the global geolocation market is dominated by Google Maps, Mapbox, HERE (Nokia), TomTom, and Apple Maps.
Future Trends in Geolocation-based App
Gaming apps

Recommendation apps

Augmented reality application in astronomy, geography, etc
In 2022, geolocation-based apps will become more sophisticated, with more precise location data.
Apps will also have access to other environmental factors such as activity tracking and weather patterns for a deeper analysis of user behaviour.

Let's be honest: we don't use many of the apps we download. Most of them end up collecting dust in a folder somewhere and eventually get deleted, and only a few make it to our home screens.
Get ready for a "big" change if you haven't heard of instant apps yet.
Instant Apps is a new mobile app development technology that allows users to run and use an app instantly, without installation.
It essentially allows developers to host the initial parts of their apps on Google app engine servers while keeping other elements in separate URLs.
That means users will only load the parts they need via URLs when they need them. These apps also cache data in the background so that if a user returns to an app, it'll run instantly.
Use cases for instant apps include:
Entertainment content (for example, Spotify songs)

Sharing functionality

Audience targeting portals

Sales and marketing promotions
Here are some of the benefits associated with instant apps:
Small size

Users don't need to install the app

Users can still access your website's functionalities

Doesn't consumer device memory
For customers to value your app, the app must value them first.
That means it must be designed to offer relevant information at the right time. It should even go beyond that by anticipating what the user needs and delivering it in a customized and timely manner.
Predictive analysis can do just that. As a technology, it works by using machine learning, artificial intelligence, and data mining prediction models to analyse data and generate comprehensive insights about your customers. This allows you to create targeted marketing campaigns and apps that focus on user needs.
You can optimize your app, predict user behaviour, predict app performance, and much more using predictive algorithms.
Future App Trends of Predictive Analysis:
In banking, predictive analysis can be used to address customers' need

In health care, predictive analysis can be used to provide better diagnosis and treatment plans

In hospitality, predictive analysis can be used to offer personalized recommendations for activities and dining choices

In education, predictive analysis can be used to give customized feedback on students' performance.
Predictive analysis will become a mainstream technology in 2022. If you want to get started with it now, there are some great tools out there, such as Azure Machine Learning Studio, Google Prediction API, and Prediction IO.
App Clips is a new feature that allows users to interact with apps without opening them.
Taking inspiration from instant apps, Apple introduced App Clips, a portion of your app that can be made discoverable when a user searches for it.
For instance, you can order a take-out, book an Uber, and buy a concert ticket without necessarily opening the application.
App clips also play a crucial role in increasing app discoverability and engagement and can be used to promote apps with frequent updates.
In short, app clips are an excellent strategy for acquiring more customers.
Android App Bundles allow developers to create a single Android app package from multiple APKs.
It's a publishing format that lets developers publish multiple modules in a single, zipped file while deferring APK generation.
Each module has its own DEX code and resources, but they share the same application ID. Android App Bundles can split APK into different logical components for more accessible and manageable app updates.
With this format, Android app developers will no longer have to sign, develop, or manage multiple APKs. Consequently, it should benefit both the user and the developer since users can download modules as they use them, and developers won't have to update multiple APKs.
Progressive web apps are enhanced with features commonly associated with native applications.
They're reliable, fast, and engaging, just like traditional mobile apps. The difference is that they can work with any device.
Progressive web apps will change how we design and develop applications. They could also help boost user engagement and retention by providing a faster and more responsive experience to your users.
Search engines also index progressive web apps. Meaning they have the potential to increase traffic and sales.
In 2022, edge computing will become a viable option for mobile app developers.
Edge computing is a technology that helps decrease latency by moving the processing of data to the edge of the network, closer to where it's being generated. That means you can do away with cloud computing and have your apps run on local devices.
By running apps on local devices, you can also improve security and make your operations more efficient.
In 2022, edge computing will become a reliable means of delivering data to apps over high-speed networks. You can use it to provide multimedia content to mobile devices without compromising performance or latency.
Codeless app development is a method of developing apps without coding them.
In 2022, more companies will turn to codeless app development tools to build and manage their apps. Codeless app development platforms allow non-technical stakeholders such as business managers and marketing professionals to build, launch, and maintain new mobile apps without writing any code.
Low-code app development will be preferred because it's cheaper, faster, and more manageable than coding everything from scratch.
Greater Focus on Security
With the rise in cybercrime, we're bound to see more mobile app developers paying more attention to app security in 2022.
Mobile apps are prone to attack by hackers since they transfer sensitive information online, making it easier to steal data and money.
In 2022, more mobile apps will incorporate biometric authentication to make them more secure and reliable.
Various technologies such as cryptography, tokens, and sensitive data storage can help improve your app security.
It started with Apple iOS 14 limiting the IDFA reach to prevent unfair user data exchange between apps, devices, and businesses. But that's just the beginning. As the year rolls by, we expect to see both Apple and Android tighten their security policies to prevent further data-related security breaches.