Building a solid digital marketing team is like putting together a puzzle. You need the right pieces to complete the picture and deliver on your brand's goals.
A big part of digital marketing is turning your company into a 'data-driven' brand. It's not just enough to set up an email campaign and leave it at that; you have to constantly update and monitor it to keep track of what's working (or not working) for your brand.
Also, as the business and marketing landscapes evolve, you may find yourself evaluating your organisation's team structure — and even its culture — often. You have to be willing to reduce or add roles to adapt to changing needs.
What Constitutes of a Corporate Web Team?
Web teams are typically comprised of three primary disciplines: analysts, creatives, and project managers. They're made up of a diverse range of talented professionals, each with their own set of skills and goals.
Analysts are the brains behind your company's online presence. They're data-driven individuals who look for patterns in consumer behaviour to improve brand messaging and experiences.
Creatives are responsible for putting together websites, promotions, campaigns, advertisements – you name it. They create new projects and assets that better the user experience, and they're always looking for new ways to make things interesting.
Project managers serve as project coordinators and liaisons between your company's teams and third-party providers such as graphic designers or copywriters. They ensure projects get on track and stay on budget, coordinating milestones along the way.
#1 The Digital Team
A digital team can be defined as a team involving individuals with the knowledge, skills, and abilities to effectively execute digital marketing campaigns.
Within that team, there are several roles you must fill for your brand's digital presence to be truly successful.
These include:
This person is in charge of overseeing all aspects of your digital marketing campaigns. The primary responsibilities are making final decisions, finding ways to improve user experience, ensuring projects stay on target, and researching trends that affect your brand.
This position also deals with your company's unending demand for new digital projects. The "head of digital" is in charge of meeting this need, often by finding ways to reduce costs or optimize existing projects so they meet newly-set goals.
This person is responsible for overseeing project coordination and delivery. They also manage timelines and budgets and keep your team members up-to-date on suggested changes.
These people are responsible for supplying your team with actionable insights from various data points by researching consumer trends, behaviours, preferences, and sales conversions.
Content strategists are experts in finding fresh ways to present your brand's message to various audiences online. They collaborate with creatives to make sure the content you publish is exciting and engaging.
This person also works closely with analysts to ensure that your company's messaging stays on target.
These are experts in creating user experiences that are intuitive and seamless, ensuring users don't have any trouble finding, engaging, or purchasing from your company website. They work with creatives to ensure your website's visuals aren't distracting or annoying to visitors.
They're also responsible for reminding your team members to use universal design principles that accommodate all types of users.
2# The Creatives Teams
This person works closely with the UX designer and project manager to create an appealing website layout. They collaborate with designers, content strategists, analysts, and creatives to make sure the visuals you publish are both eye-catching and easily digestible.
These people are responsible for creating web design assets such as banners, buttons, and illustrations to be used throughout your company website. They work closely with the art director to ensure that your visuals conform to your company's branding and messaging standards.
They also create high-resolution product photos, infographics, and other visuals that you'll be using for your digital marketing campaigns. 
These are responsible for converting UX designs into interactive content. They collaborate with web developers to ensure usability is a top priority, encouraging users to engage with your brand as much as possible.
They're also responsible for ensuring that all the interactive elements of a website work correctly, from the site navigation to buttons and banners. This person must be up-to-date with technology standards such as HTML5, CSS3, and frameworks like Bootstrap and Foundation.
This position is also in charge of creating any digital marketing assets, like e-books or infographics, that you may want to distribute online.
These are experts in building websites using HTML, PHP, MySQL, Laravel, Angular, etc. They work with designers, front-end developers, project managers, and analysts to ensure your website's interactive elements all function properly.
A web developer must be fluent in various coding languages, and they also need to know how to integrate these technologies with third-party applications or APIs (application programming interfaces). This person must also have excellent debugging skills to fix any bugs.
They're also responsible for updating and maintaining your website.
These experts develop databases to store various types of information, such as user profiles and transaction records. They work with the web developer to ensure that this information is secure and properly backed up in case something goes wrong.
This person helps you create content that educates potential customers about your brand. They collaborate with the marketing team to develop messaging strategies while disseminating messages across various platforms.
They work closely with web developers to turn style guides into blog posts, infographics, and other types of content that can be published online.
This position may also work with other teams, such as customer service or sales, to distribute your content in suitable venues.
Senior editors are all about quality control. They check and recheck digital materials that need to go online, such as e-books, case studies, and infographics. They work with various teams, including web and content developers, to ensure your online publication is flawless.
The marketing analyst is responsible for ensuring your online content is promoted correctly to reach the right audience. This person must have a strong understanding of SEO, social media, web analytics, and CRM (customer relationship management).
Social Media and PR Coordinator
Social media coordinators are in charge of finding and maintaining your brand's presence on various social media sites. They interact with customers through those channels to answer questions and create content to boost web traffic.
These professionals develop relationships with customers over various social networks. They give them a place to discuss products and experiences with your brand while also using social listening tools (such as Hootsuite and Topsy) to see what they're saying about you.
These managers must be comfortable responding to negative comments on Twitter or Facebook tactfully, putting customers at ease without compromising your brand message.
Email Marketing Specialist
Email marketing specialists are in charge of creating and distributing email newsletters to existing customers. They use various analytics tools (like Mailchimp) to maximize open rates by determining what content resonates best with their target audience.
The SEO manager is responsible for ensuring the content you publish online is optimized for search engines. They oversee a team of content developers and work with web developers to ensure your site is as SEO-friendly as possible.
Project Prioritization for Digital Teams
The work of corporate digital teams includes a combination of development (developing systems and maintaining its code), ongoing operations (publishing content and making necessary changes), and strategy (specialities such as Analytics, UX, SEO, Content, social media, etc.). 
The project prioritization process is a collaboration between the managers of these teams to determine which projects are given priority.
There are many steps involved, so let's take a look at what they are:
1. Brainstorming Ideas
This step includes brainstorming with your team about which project ideas would be the most beneficial to the company. You must keep an open mind and list out all of your ideas (even if they don't look like good ideas at first).
2. Sorting Ideas
Next, sort through your list and determine which projects would be best for the team you work with, as well as the company as a whole.
Your team members may have their own ideas about which projects they want to work on, so it's helpful for the managers of different teams to collaborate on this step.
3. Prioritizing Projects (Based on Benefits & Resources Needed)
Now that you've determined your lists of ideas, the next thing you want to do is prioritize them based on their benefits and the resources needed. Use a scoring system and give each project a score that reflects its benefits to the company and your team.
Then, subtract the resources they'll consume from your resource limit (this can include money, time, etc.). The projects with the highest scores should be ranked at the top of your list.
4. Defining SMART Goals
SMART is an acronym that stands for specific, measurable, attainable, relevant, and time-bound. If you create goals that meet all of these criteria, then you're more likely to achieve them. The managers should also keep in mind what the company's overall goal is:
and whether each one of these projects would help them achieve that.
5. Writing A Project Brief
The managers should then work together to create a simple project brief for all the ideas they brainstormed. That includes what the project is intended to achieve, a timeline, and a list of resources needed.
6. Meeting Again (To Discuss Projects & Create A Worklist)
After writing up all of your project briefs, meet again to discuss the projects and create a worklist of everything you need to accomplish.
7. Determining Who Will Lead Each Project/Team
This step involves appointing a different team to lead each project based on their strengths and the skills needed for that particular task.
8. Assigning Tasks to Each Team
Now, each manager should divide their tasks between their own team members (based on who's the most suitable to handle what). That should help ensure every project is assigned to an individual with the skills required to complete it on time and that no task falls through the cracks.
9. Drafting A Timeline for Each Project: 
The managers should then draw a timeline for each project based on the information provided in the project brief. This timeline will help keep each team on track while providing helpful information about the progress made to upper management.
10. Assigning A Budget & Resources to Each Project
Next, managers should assign a budget to each project based on its costs and the resources required to complete it.
11. Defining & Communicating the Critical Path for Each Project
The managers should determine their critical path for each project (the task that must be completed to stay on schedule). They can create a project plan that defines how long it will take them to complete each phase.
12. Training & Learning for Each Project/Team
Finally, when launching new projects or teams, it's important to train them on best practices and provide them with the materials they'll need to succeed in their roles.
What's Expected of Web Teams in a Corporate Setting?
Web teams in a corporate setting are expected to work well together and deliver high-quality projects. They must meet deadlines, communicate with their clients and other groups, and use all of the resources at their disposal to remain productive.
Here're some of the expected duties of web teams in corporate settings: 
Maintain mission-critical infrastructure 24/7/365
Efficiently scale the amount of power and storage required for each project
Maximise ROI on all web investments made by the company
Consistently improve upon their workflows to become more productive, without sacrificing quality or accuracy
Execute all projects flawlessly and on-time
Provide a practical and reliable experience for website visitors
Maintain multiple web properties across numerous business units or company subsidiaries
Develop websites from the ground up, based on branding guidelines provided by the company's marketing department and designers.
Identify visitors who are likely to purchase a product or service
Organize and maintain the vast amounts of data that must be uploaded daily to make these websites functional
Collect visitor information that you'll be using in marketing emails, customer relationship management (CRM) software, market research initiatives, etc.
Other Roles & Responsibilities of Web Teams In A Corporate Setting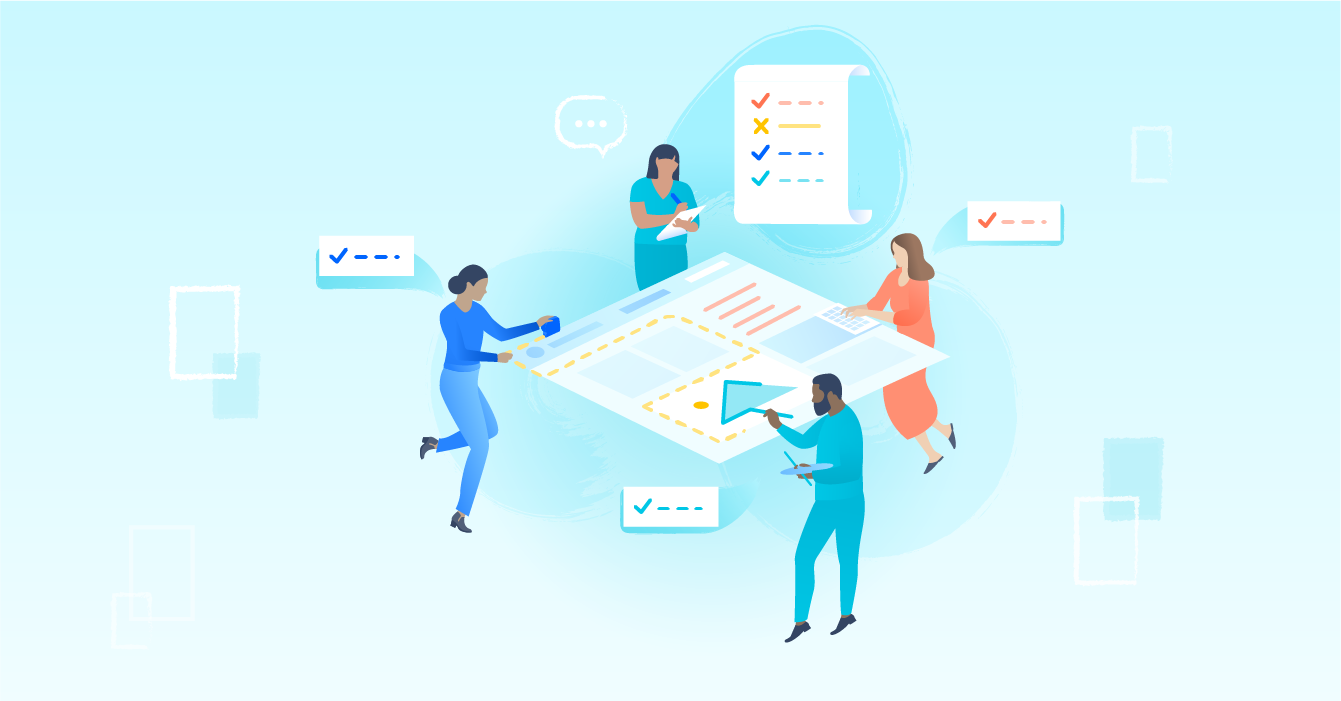 Web teams should take on several other roles and responsibilities in a corporate setting. These include: 
Building and managing the internal infrastructure required to maintain all web-based systems
Updating CMS websites with new data every day (or whenever changes are made)
Maintaining back-end databases and integrations with other systems
Maintaining all software that powers web applications, including web servers, operating systems, databases, etc.
Promoting the use of cloud-based solutions whenever possible to reduce costs and improve scalability
Designing & building custom applications for internal users (e.g., human resources (HR), finance, sales management) to help them be more productive
Maintaining the security of their company's networks and ensuring compliance with government regulations
Working closely with other departments, such as legal and marketing, to support initiatives that improve the business.
Conflict may arise among team members, such as making more requests or committing more projects than a team can handle. Simply adding more team members isn't enough to resolve these issues. It can even exacerbate them and cause the projects and deadlines to become more uncoordinated. 
Instead of just adding more teams, managers should focus on improving communication and collaboration between them. When people discuss their project ideas with one another, they can identify overlaps or where a team's strengths might help another group succeed. 
For example, a web design team may be skilled at making appealing websites but lack the expertise to make them search engine friendly. A marketing team may know how to make a website more appealing for visitors but may not possess the skills necessary to create an ideal landing page.
By putting these teams together and defining their project execution process (from start to finish), managers can ensure projects are completed successfully and on time. 
Basic Requirements for Balancing Digital Projects
Before your team embarks on any new digital project, there are a few basics you should place in order. 
At the bare minimum, your projects should be backed by the following resources:
1. Team Charter 
The project charter is a document that defines the scope of each project. It includes things like the mission statement, solution requirements, company values, general goals, timeline, milestones, strategies, etc. 
A project charter is used to inform your team members of the scope of the work they are expected to perform on a digital project. This way, there's no ambiguity about what each person needs to do — or how their responsibilities relate to other team members.
2. Inventory of Existing Commitments, Systems Maintained, and Services Provided
You should always know the status of your team's current commitments to predict when you can take on new projects. A table or spreadsheet that maps out each team member's areas of responsibility, along with their availability for taking on additional tasks, is an effective way of doing this.
It also helps to consider your team's commitment to existing systems, as well as the services required to accomplish your current objectives and the time it takes to put out fires when they arise.
3. Scoping of Potential New Projects
If there's a backlog of new projects that need to be worked on, it's always a good idea to assess them and prioritize them based on their potential impact and feasibility. 
Be sure to include timelines, cost, individuals required, etc. List the potential impact of each new request on your existing commitments, as well as how it will affect your existing digital deliverables.
4. Knowledge of Your Expectations and What You Need
The more your team understands the scope of work you expect them to accomplish and their role in executing it, the better they can perform on your digital projects. 
When project managers aren't clear about their expectations or how a task relates to other parts of a project, there's usually confusion and miscommunication about what needs to be done.
5. Support from Leadership 
Your team must work with a leadership group that's clear about what you're trying to accomplish and how they can help. 
Suppose corporate leaders don't support a web team's ability to execute a project or view them as strategic expert partners. In that case, it can be one of the biggest obstacles to getting things done or maintaining the much-needed balance between internal web-driven needs and a flood of requests the web team is receiving.
6. Web Team Roadmap
Successful web teams create and maintain a roadmap that displays their current commitments and new projects, along with the team's capacity to take on additional work. 
That is typically displayed in a spreadsheet or document that maps out:
What your staff is working on, 
What they're capable of doing (and when), 
And areas of responsibility.
Be sure to plot out future projects. Take note of once-off projects and recurring ones.
A roadmap can help set and manage expectations between your web team and the business units that request services. It can also help you identify bottlenecks in your workflow, such as when multiple project requests are due around the same time.
A Framework for Project Prioritization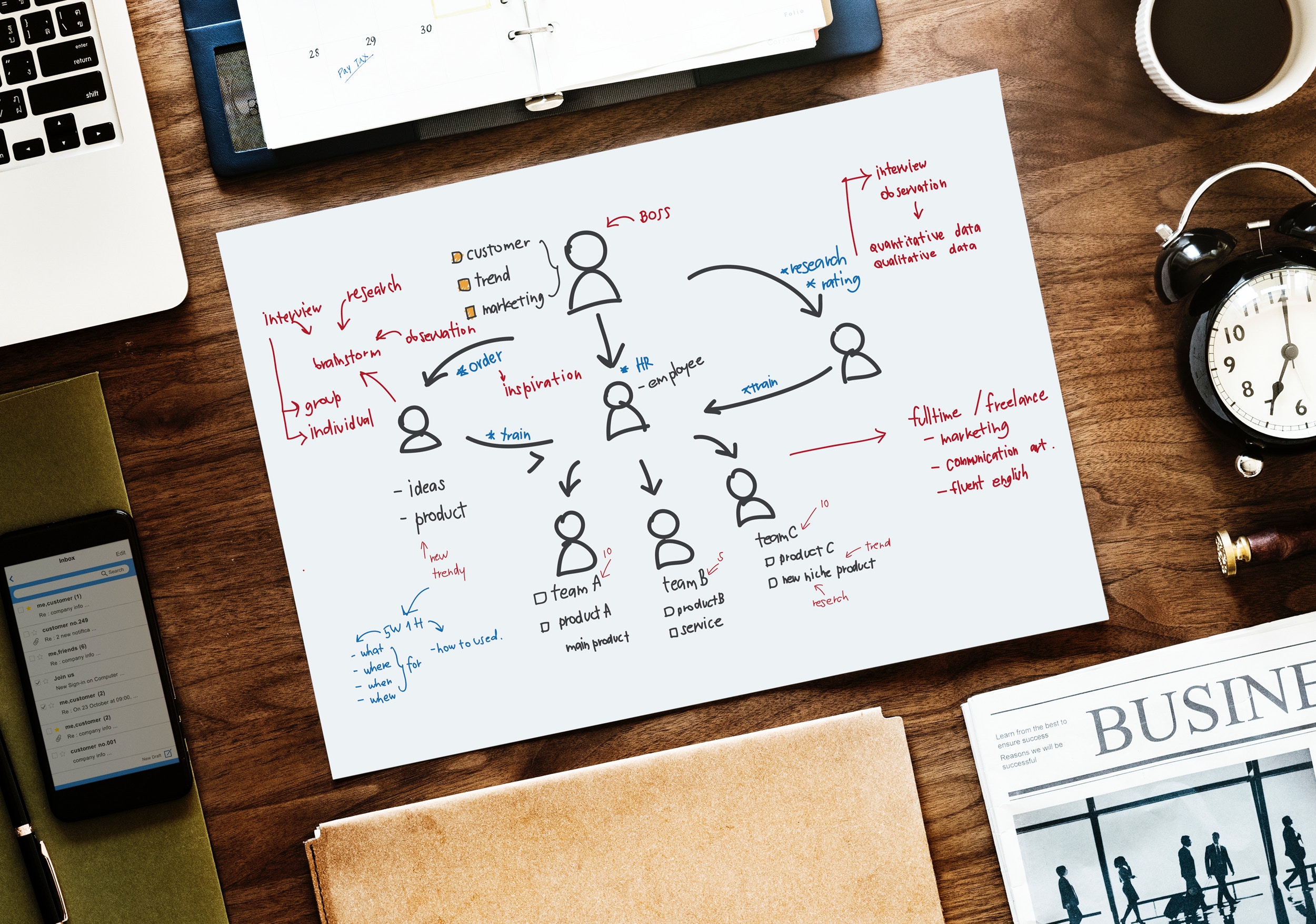 The following represents a general approach to prioritizing digital projects when your bandwidth is limited. However, you have to note that there is no one-size-fits-all formula for this.
Think of this as a suggested approach that you can tweak to better fit your web team's specific needs. 
#1 Highest
Keeping the Lights On (KTLO): This is your team's day-to-day responsibility, and anything that goes off track or course, such as broken content management system (CMS) features on your website. It includes tasks like fixing bugs, updating content after meetings with the business units, and responding to support requests from users.
Here are more examples:
Broken links
Fixing UI issues on mission-critical webpages
Website is down with code 5XX or 0
As the name suggests, KTLO should be your team's number one priority or the work you do first. 
#2 High
Executive Special Request Projects: These are projects or new work requests that come from the highest levels of leadership. They may be prioritized and funded above, and beyond existing projects and KTLO, so your team will likely need to make trade-offs in how they use their time.
In practically any organization, you want to trust and support your executives. But when time is tight, it's important to be clear on their new requests, and whether they are feasible or if they can wait until later. 
Examples include:
Developing a microsite
Adding the requested bells and whistles to the CMS
Business Critical Projects: In some cases, a request from a business unit or department is so important that it's critical to drop whatever you're doing and get this done — even if there might be trade-offs in other areas.
That includes requests for information, such as an updated list of products and services.  
Typically, these requests support stakeholders that are outside the web team.
Prioritize projects that support the most critical stakeholders or departments.
Examples include: 
Launch of a new product or service
New microsite 
Ongoing projects that are time-sensitive (e.g., trade shows)
Fixing analytics for an existing report or use cases
Legal-requested changes
Implementing cookie notices
Editing critical webpages
#3 Medium
Ongoing Projects: Ongoing web projects that aren't time-sensitive and don't fit into the rollout schedule of a new product or launch request can be ranked as "medium." These projects typically have a deadline attached to them, so you'll want to keep up with these if they fall behind, but it's not urgent enough to bump more important work down the list.
Examples include: 
Web Team People Projects: These projects are in your team's wheelhouse. They essentially demonstrate a team's value and team culture. In some organizations, these types of projects are important to show that your web team is committed and engaged in the organization. 
Examples include:
Virtual or in-person coffee, team building activities, all-hands meetings, and other non-billable but worthwhile activities
Enabling Projects: These are projects that free up or automate certain activities. 
By completing these projects, you'll free up your team to do higher-value work in the future. They often take longer than other projects and are good long-term investments. 
Examples include: 
Automating sitemaps
Jira clean-up
A redirecting management tools
Component-izing HTML areas
Website/domain footprint reduction
The website map (e.g., what pages we have and how to access them)
Tech Debt: This is your team's ongoing list of things that need fixing, redesigning, or updating — whether it's a broken link on the site, poor performance issues, an overhaul of an existing feature.
This type of project isn't new but has been put on "pause" while your team tackles higher priority work.
#4 Low
Non-Critical Bugs: This work entails the ongoing list of non-critical bugs identified by users or other stakeholders. 
These bugs are low priority and typically don't impact your key performance indicators (KPIs). 
Examples include:
Non-functional changes to a page element (e.g., changing the colour of the "add to cart" button)
Fixing analytics issues to enable future reporting use-cases
Creating an email newsletter subscription module on your CMS
Improving UI for a subset of user devices
Non-critical Improvements: These enhancements add value but aren't critical. They might be part of a product backlog, or they may have been requested from stakeholders by business units who want to see specific updates. 
Examples include: 
Other Stakeholders Requests: This is a catch-all bucket for stakeholders' requests not outlined above.
These requests can be time-consuming and may not align with your team's goals or KPIs. 
Examples include:
Assumptions and Other Considerations
Before you implement a project prioritization framework, certain assumptions and considerations apply:
There will always be a large backlog of potential projects: There's always more to be done. If you get through all the requests in the backlog, new projects will come up. There'll be more optimization, more changes, more maintenance, and more of each task you're assigned as time goes on.
Not all projects are equally important: It's impossible to create a universal rubric for prioritizing all internal projects. 
Some projects might significantly impact top-level business KPIs, while others may not directly affect them at all.
Some proposed projects are a bad idea: Projects might be proposed for strange reasons. Maybe a stakeholder wants to "move the needle" on a KPI without understanding the impact. Such projects should not be worked on.
A web team should act on every request they receive: It's important to say no to projects that don't align with your team goals and KPIs.
The priorities of the broader team that your web team reports into should guide your prioritization: Your web team should be prioritizing projects that would help the broader organization.
These requests might come from other product managers that need your input or feedback on a priority request. 
For example, a business development manager can ask you to build a registration widget for an upcoming webinar they're hosting. The webinar itself isn't critical to your company's offline goals — but working on it can help build a relationship with the upper management team. 
7 Tips for Managing a Digital Marketing Team
If you find yourself tasked with managing a web team, here are some tips to help you out:
1. Understand Team Roles: 
Before you bring anyone on board or embark on the role of managing a digital team, make sure you can clearly state what your teams' roles will be.
When you onboard team members, present them with information regarding their day-to-day responsibilities and outline the type of work they'll be doing. Make sure you know the difference between an SEO analyst and a content marketer.
2. Set a Content Marketing Strategy: 
While it may be tempting to run with the latest fad or strategy, a digital marketing team needs a solid content marketing strategy to help guide every single one of their decisions.
3. Monitor Your Team's Workload: 
In any organization, there will always be more work than people. 
To prevent your digital team from getting overwhelmed, make sure you've set strict limits on how many projects they can work on at any given time (while still meeting deadlines). Keep in mind the average productivity of each team member when establishing these limits.
4. Identify key Performance Metrics:
The foundation of success for every web team is their ability to measure performance and find ways to improve it. 
A digital marketing team should have metrics that revolve around SEO, conversions, leads/qualification, social media engagement, and customer satisfaction.
5. Allow Time for Test and Learn: 
Your team needs time to test the ROI of their strategies and learn from what's working or not working to improve performance further.
6. Assign Unique Tasks: 
Every project should be assigned a team member who will manage it. This person must know all of the relevant details about that project, have access to resources needed to complete it, and be answerable for its success.
7. Encourage Collaboration:
Every web team should be encouraged to work together when necessary or possible. Your digital marketing team does not need to operate in silos.
For example, you may assign a landing page project to a graphic designer and copywriter and let them figure out how they can work together to bring the project to completion.
Team members must understand what's required of them and the parameters (deadlines and resources) to operate in.