WordPress combined with for Yoast optimisation is the most popular tool for generating visibility for your online business.
WordPress SEO Plugin is effective in itself but adjoining it with a search engine optimization tool is a guaranteed way of ensuring your online business generates optimum traffic.
Onsite SEO is very popular in the current digital market due to the ease of operating your business with minimal hassle. Another characteristic that makes it ideal is its high success rate.
Currently, successful online businesses if you care to look beneath the successes, you will find a majority are established by high traffic from SEO.
Another strategy of increasing your traffic is lacing your content with backlinks to redirect clients to your main page.
However, what if you do not have to pass through all the hassle of employing different SEO generation strategies to your business for guaranteed success? With Wordpress SEO plugin, you have all your search optimisation tools under one roof.
Importance of WordPress SEO plugin
It is no secret that optimising your WordPress with an SEO plugin sets you apart from your competition.
SEO plugins save time. Onsite SEO requires a lot of time and dedication to understanding the nitty-gritty properly. Hence, SEO plugin ensures you do not have to sweat it when launching a plugin for your website. The prompts on the SEO plugin for WordPress are easy to follow reducing the work you put in to attract more traffic.
It saves money. An SEO plugin is an offline tool that does not require a strong or constant internet connection to function adequately. Onsite SEO involves a lot of investment regarding money and time. You will need to pay a search engine provider to boost your online business ranking. You will also spend a lot of time researching keywords ideal for your website. Thus, onsite SEO requires a lot of investment to launch. SEO plugin is the best bet for your young business.
Fast optimisation. WordPress SEO plugin is advanced enabling you to increase your standing in search engine result pages (SERP). SERPs ranking is the basis for search engine optimisation campaign. High SERP rankings allow you to focus on other off-site drives like boosting the quality of product you are offering on your website.
Ideal WordPress SEO Plugin for Your Website
Search engine optimisation market is awash with very many SEO plugins. However, as a busy business owner, you are in a hurry and want a functional tool that offers you high traffic at a minimal cost and time.
This piece will focus on Yoast search engine optimisation.
Yoast is the most advanced, free SEO plugin for your WordPress currently making waves in the digital space. The open nature of the plugin and the advanced inbuilt tools present on Yoast has only reinforced Yoast's position in the SEO market.
Yoast's popularity owes its success to these inbuilt features:
Meta enhancement and title display
Keyword study and technical SEO advice
Development and incorporation of XML sitemap
Taxonomy development
Authentication from Google Webmaster tools
Yoast is among the best plugins. However, despite the stability offered by Yoast as an optimising tool, it requires a lot of patience and practice to operate effectively.
Installing WordPress SEO Plugin
About this tutorial, it is presumed that you are already familiarized your website with WordPress for easy integration with Yoast. It is paramount to ensure your WordPress is installed in advance so that Yoast is easily integrated into your site.
Install Your Plugin and Activate
The first step in integrating your WordPress and SEO plugin is to make sure SEO plugin Yoast is operational. When launching Yoast, you access the plugin's prompts and then add the plugin to the extended bar on your desktop.
After locating the plugin on the sidebar, find Yoast and launch it. The plugin is ready to be activated and to help you manage your online traffic.
You are now logged into your Yoast account and owing to the comprehensive specs, numerous settings are begging for your attention. Do not waste a lot of time in these settings. Instead, focus on the fields that will guarantee you optimise your website.
Now you are ready to go. Tap on the SEO tab on the left side of the WordPress tab to open Yoast.
Configuration wizard simplifies how WordPress Yoast SEO is set up. At the onset of your Yoast experience, click on the link portraying the picture of a lady with a caption displaying 'First-time SEO configuration to launch your optimised digital experience.
The platform is easy to use, and your next tab allows you to choose between two types of web status. Alternative 'A' is the ideal choice when you are configuring your Yoast SEO for the first time.
At this point, choose the type of website that fits the criteria of the site among the options displayed on the page.
Select Individual or Organization
Your choice at this point will determine how your website is graded on the Google Knowledge Graph. You can either choose between person and company. Should you decide that your business is a company, you are at liberty to insert your company logo at this step
At this step, you attach the URLs of your active social media accounts. It enables you to search engine provider connect your social media followers to your site.
Choose Appearance of Your Website on Search Engines
The choices availed to you allow determining whether your pages and posts manifest on search engines. The best option is to let your search engine provider index your whole website.
It is vital to define authorship of content in your site so that Yoast SEO stop any future case of replication that might not augur well for your grading. You can either select 'Yes' if your website will be hosting several authors. You can choose 'No' if you are the sole user of your site.
Incorporate Google Search Console
A search console allows you to organise your website in a way it can furnish you with data on your site's search history. However, it is not a prerequisite at this point of configuration for Yoast SEO.
A title of your website is the first impression your clients get when they search for your product. Name your site and pick the fonts you want to use.
Post and Page optimisation
To start optimising your page, go the extreme bottom of the site and click on the icon marked Yoast SEO.
At this point, you can edit the entire website easily. Ultimately you can be ranked and given proposals on how to enhance your site.
In conclusion, now your website is ready to hit the road on a competitive digital marketplace. However, to ensure your grading on search engines is not influenced by your host, it is essential to do due diligence before contracting services of a credible hosting platform.
---
Yoast SEO: The No. 1 WordPress SEO Plugin
Yoast SEO has been around since 2008, and it's built up quite the resume since then.
It's helped millions of websites rank higher in search engine results worldwide, becoming the go-to plugin for all things SEO.
Yoast's mission is simple — make SEO accessible for everyone. 
The plugin doesn't require any coding. Just install the plugin, and it will take care of the rest.
You'll have complete control over all the basic SEO settings, including titles and meta descriptions. Also, you can easily add schema.org markup to pages and posts, enabling rich snippets in search engine results.
The free version of the plugin contains almost everything you'll need to manage your SEO. But the premium version takes things one step further, with added features like a redirect manager, local SEO optimisation, and support for multiple keywords.
Top Features of Yoast SEO
Yoast SEO comes brimming with SEO features, allowing you to control every aspect of your SEO campaign:
Automated Technical SEO Improvement: Yoast SEO will handle all the technical aspects of optimising your website, including image optimisation, XML sitemaps, Canonical URLs, and more.
Advanced XML Sitemaps: Yoast's powerful XML sitemaps ensure search engines can easily crawl and index your content. It helps search engines understand your site structure better and increases the chances of your content appearing in search engine results.
Readability Analysis: Yoast SEO gives you detailed feedback on your content, helping you achieve that perfect balance between writing an SEO-friendly post and making sure it's easy to read.
Title and Meta Description Templating: Yoast SEO allows you to set custom titles and meta descriptions for your entire website and individual pages.
An in-depth Schema Markup Generator: If you've been wondering how do websites get those rich snippets in search engine results — that's schema.org markup? Yoast SEO automatically generates the correct markup for your content, giving you the best chance of getting rich results. 
Full Control Over Your Site's Breadcrumbs: The breadcrumb feature lets you customise users' navigational path when browsing your website. With Yoast SEO, you can easily create and edit breadcrumbs, ensuring users can easily find their way around your website.
Faster Loading Times: Yoast SEO speeds up your website by optimising the code and compressing images, so it's faster for both search engine spiders and human visitors. It has an innovative 'prefetching' feature that makes your website's images load even faster. 
Email Support (For Premium Users): Yoast SEO offers premium users access to email support. So, if you ever need a helping hand getting to grips with the plugin — just drop them an email, and they'll be happy to help. 
The Ability to Expand Yoast SEO with Local SEO, News SEO, Video SEO, WooCommerce SEO, and more: Yoast SEO is the Swiss Army Knife of WordPress SEO plugins. It contains almost everything you need to manage your SEO campaign, but there are also premium extensions to take things one step further. 
Crawl Settings to Help Search Engines Crawl Your Website Better (For Premium Users): Yoast SEO Premium also gives you full control over how search engines crawl and index your website. You can use it to prevent search engine bots from following broken links or to control how often search engines crawl your website. 
IndexNow Integration (For Premium Users): Yoast SEO Premium also comes with a nifty feature called IndexNow. This feature pings search engines like Google, Microsoft Bing, and Yandex whenever you publish new content, so your website gets indexed as soon as it's live. 
Overall, Yoast SEO is one of the best WordPress SEO plugins out there. It's powerful, versatile, and easy to use, making it the perfect choice for both experienced SEO professionals and beginners alike.
Use Yoast SEO to Write Killer Website Content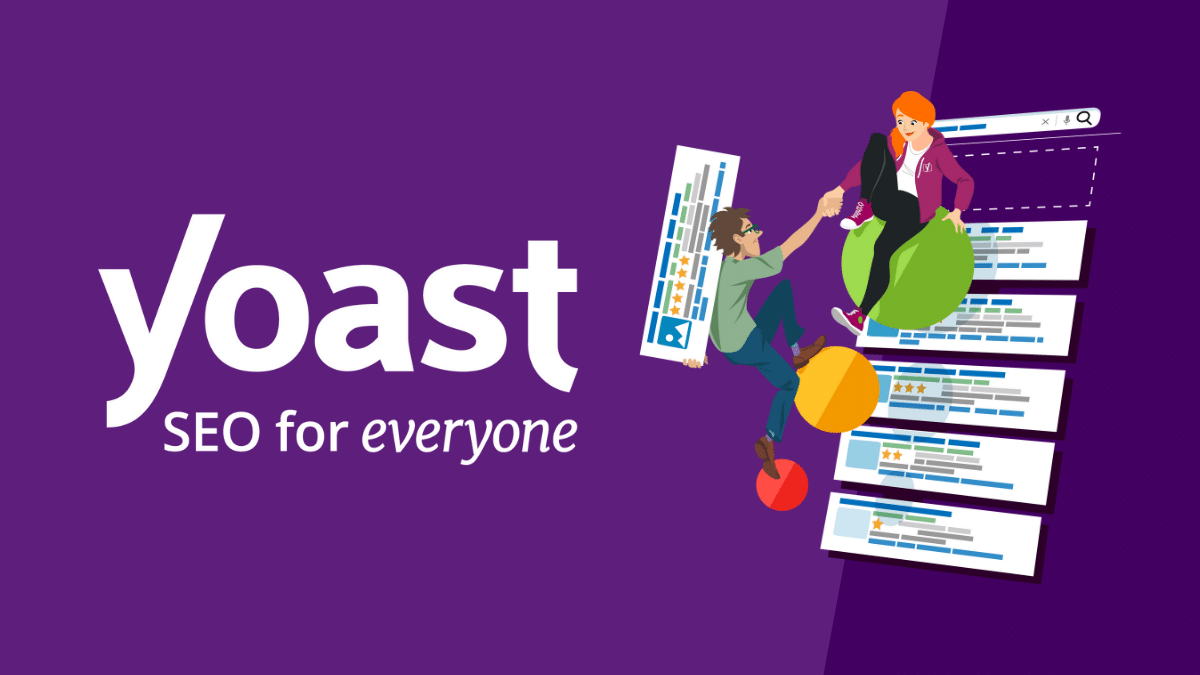 We know that SEO isn't just about technical tweaks; it's also about having great content. And Yoast SEO can help with that too.
Yoast SEO's readability analysis tool will give you detailed feedback on how to make your content more readable:
SEO Analysis:

Yoast SEO's content analysis tool will check your post for keyword density, title length, and more. The aim is to ensure you're targeting the right keywords and that your content is optimised for maximum impact.

Google Preview:

Yoast SEO's Google preview tool is handy. It shows you exactly how your post will look on search engine results pages, so you can tweak it to get the best possible click-through rates. 

Full language Supports:

Yoast supports almost every language: English, French, German, Dutch, Russian, Spanish, Turkish, Czech, Slovak, Norwegian, Swedish, Arabic, Hebrew, Indonesian, and more. So no matter what language your website is in, Yoast SEO will help you get the best out of your content. 

Innovative Schema Blocks:

Yoast SEO has a new feature called 'Schema Blocks.' You can use this feature to determine how your content appears in the search results. For example, you can use it to get search engines to rank your FAQs, list your products, or even create a knowledge graph for your website.

 
Internal Linking Blocks (for Premium Users):

Yoast SEO Premium also comes with an internal linking block, which makes it easier to link related posts and pages on your website. That is great for improving your website's usability and helping search engine spiders better understand your content's structure. 

Social Previews (for Premium Users):

Yoast SEO Preview lets you preview how your content will look when shared on Facebook and Twitter. It also comes with a social appearance template that you can use to play around with the appearance and attain a more consistent look. 

The Insight Tool (for Premium Users):

Yoast's Insight tool gives you a detailed overview of how your content is performing in terms of SEO. It will inform you about what your text is focused on and how you can improve it. That way, you can keep your article aligned with your target keyword phrases.

Optimise Your Website for Related Keywords and Synonyms (for Premium Users):

Yoast SEO also looks for related keywords and synonyms for your target phrases so that you can optimise your content even further. That way, you won't miss out on any related search terms that could help you get more traffic. 

Automatic Internal Link Building (for Premium Users):

Yoast SEO Premium also has an automatic internal linking feature. This tool will automatically link your content to relevant posts or pages. Write your content without worrying about what page or post to link to. Yoast will pull up a few suggestions, giving you more time to focus on your content instead of worrying about internal links. 

Orphaned Content Filter (for Premium Users):

Yoast SEO's orphaned content filter will help you identify posts with no links pointing to them. 

SEO Workout (for Premium Users):

SEO workout is an excellent feature for Premium users. It simplifies SEO, making it as easy as ABC. The workflows are designed to help you tackle SEO tasks one by one.
They should help you get your website's SEO into shape in no time. 
How Yoast SEO Will Help Your Website
Yoast SEO will help keep your WordPress website in perfect shape by:
Tuning your SEO Engine:

  With Yoast, you do not have to worry about the nitty-gritty of making your website's content more search engine friendly. Just focus on making it great, high-quality, and valuable to the users and let the plugin take care of the rest.

Help You Target the Right Keywords:

Yoast will help you target the right keywords so you don't miss out on organic traffic opportunities. 

Helping you manage your team:

Yoast SEO makes managing multiple authors and contributors easy, thanks to its user roles system.

Automatically Creating Redirects:

Yoast SEO automatically creates redirects when you delete or move a page. This way, you don't lose any search engine traffic due to broken links. 
How to Use the Free Version of Yoast SEO: Step-by-Step Guide for Absolute Beginners
Yoast SEO operates like a checklist of all the things search engines look for while ranking your content. It ensures that your content meets the minimum requirements for SEO success. 
Step #1: Install the Yoast SEO Plugin
To start using the Yoast SEO plugin, you need to install and activate it first. To do this, log in to your WordPress dashboard, head over to Plugins, and click 'Add New'. 
In the search bar provided, next to Keyword, search for "Yoast SEO." Once you find the plugin, click 'Install Now" and wait for it to be installed. Once installed, click 'Activate' to start using the plugin.
Step #2: Configure Your General Settings
Once you have installed the plugin, the next thing you want to do is configure it. 
You'll be directed to a page with the following headline, "You've successfully Installed Yoast SEO!"
Click "Start First Time Configuration," and it'll take you to the General Settings page.
Here, you'll need to ensure the plugin's settings reflect the SEO needs of your website. 
Next, click on features and make sure the following features are turned on:
SEO Analysis

Readability Analysis

Cornerstone Content

Text Link Counter

Insights

XML Sitemaps

Admin Bar Menu

Security: Advanced or Schema Settings for Authors

Usage Tracking

Rest API: Head Endpoint

Enhanced Slack Sharing
Once you have ensured that the features you want are enabled, click Save Changes.
Step #3: First-Time Configuration
In the menu bar provided, click on "First Time Configuration." Yoast will take you through a five-step process of configuring the plugin. 
SEO Data Optimization
The first step in the process is to optimise your website/blog for SEO data. This simple step allows you to see your website through the same lens as Google. In other words, it'll show you what Google sees when it looks at your website.
To initiate the process, click "Start SEO Data Optimization."
Depending on your website's content, this might take a few minutes. Once it's done, you'll see the message (with a green background):
"We've successfully analysed your site."
Click 'Continue.'
Site Representation
The next step is "Site Representation." This process tells Google what kind of website you have so you can increase your chances of getting it featured in Google's Knowledge Panel. If the site belongs to a business or organisation, select "Organization."
If it's a personal blog, select "person."
For an organisation, you'll be prompted to upload the "organisation's logo."
If you chose "person," you'll have to enter your name and "personal logo or avatar."
Once done, click 'Save and Continue.'
Here, you're to enter your social media handles. Enter all the social media profiles associated with your website. 
Yoast prompts you for this information because it will help it optimise the metadata to these platforms.
You can add as many social media profiles as you wish. Click "Add another profile" to add a new profile.
Personal Preferences
How would you like Yoast SEO to track your site's data?
You have two options:
Allow Yoast SEO to track your entire website

Don't allow Yoast SEO to track your entire website
Choose the one that suits you best and save your settings.
Once all these steps are completed, click 'Save and Continue to finish the configuration process of the plugin.
Here, you'll edit how search engines and social media networks display your site or blog when searched or shared.
Go back to your WordPress dashboard, and under Yoast SEO (on the left-hand side menu), click on "search appearance."
You'll find various tabs and settings on this page that allow you to optimise your website's homepage for SEO.
Title Separator
First, choose your preferred Title Separator (-,:, ., etc.). 
That is the symbol that appears between your site's title and name.
Most websites prefer to use the colon (:) symbol. That's because it's the most easily readable separator on search results pages. 
SEO Title
Next, write your site's title and description.
Your title should be less than 70 characters. We suggest you go slow on using flowery language to describe your website. Instead, focus on including the most relevant keywords that accurately describe what your site deals in.
Meta Description
Your site's description (Meta Description) should be less than 156 characters. 
Keep the language simple and concise. Find out what moves your readers and use it in the description. 
Social Setting 
Now, scroll down to the Social Settings tab.
That allows you to customise how your website's homepage is displayed when it's shared on social media websites. 
You can start by uploading a social image. Here are the recommended image sizes for different social media networks:
Facebook: 1200 x 628
Twitter: 1024 x 512 
LinkedIn: 1200 x 627 
Instagram: 1080 x 566
While some people choose to upload their logo, a better approach is to upload an image that best represents your website.
You might want to hire a graphic designer for this.
Alternatively, you can use Canva or any other image editing software to create a beautiful and relevant image that fits the dimensions perfectly.
Here's an image that Yoast uses for their social media image. We suggest you create something along the same line.
Use your creativity to come up with something unique.
Now, add a headline and description to the social sharing section. 
The headline should be catchy and punchy. Try to limit it to 120 characters or less.
"Learn How to Install and Use Yoast SEO Plugin – The No. 1 WordPress SEO Plugin."
The description in the social sharing section is slightly different from your meta description. 
It should be unique and provide more information than your meta description.
The description should be less than 158 characters. 
Try to find out what makes your readers tick and use it in the description.
Here's an example of such a description:  
"Yoast SEO Plugin is the most comprehensive and easy-to-use WordPress SEO plugin. It's helped millions of websites rank higher on Google. Install the plugin today and start dominating the SERPs!"
Scroll down below to the "Knowledge Graph and Schema.org" Section
Enter Your Website's name and Alternate name. 
Your website's name should be the same as your domain. 
An alternate name could be an acronym or a shorter version of your name. For example, Yoast SEO can be abbreviated to YSEO. 
Enter your personal or organisation's name and an alternate name if necessary. 
Finally, add your organisation's logo or your avatar. 
Click "Save changes," and you're done.
How to Configure Your Yoast SEO Setting for Your Website Pages and Posts
At this point, you already have a basic Yoast SEO setup for your website's homepage. 
Now, it's time to optimise the settings for individual pages and posts. 
Note that these changes can be applied to your posts and posts every time you write a new one. 
Go to your WordPress dashboard and open any of your posts or pages. 
Or create a new one.
You must have ready content (a post for a blog post or a sales copy for a page) written in the editor before accessing the Yoast SEO settings. 
Once your content is ready, copy-paste it to your WordPress editor or update the existing page content. 
In other words, this is the last process or the last thing you do before publishing a new blog post or page.
They're the final SEO tweaks you make to your content before going live.
Now, scroll down and look at the Yoast SEO section.
Yoast SEO plugin is a powerful tool that should be used every time you create a new blog post or page. 
Look at the top of the Yoast SEO section. You'll see the available features, such as setting your focus keyword, creating Google snippets, social media settings, and readability checks. 
Let's discuss each of these features in detail.
Here's what you should do from here:
Start by Setting Up Your Focus Keyword: This is the primary keyword or phrase that you're trying to rank for in your blog post or page. 
Enter the keyword in this section, and the Yoast SEO plugin will analyse your content and determine if you're using the keyword to the best of your SEO benefit. Also, after adding the keyword, you'll be provided with an SEO score that you can use to optimise your content for even better SEO results.
Google Preview: The Google preview section visually represents your page's appearance in the SERPs. 
You can edit it as you preview the changes in real time. 
Google lets you see how the snippet looks on mobile and desktop devices. You can toggle between the two previews. 
Below is where you edit the snippet.
The first thing you can edit is the SEO title. By default, the title would already be filled by the title variable, starting with the title, and followed by page, separator, and site title.
You can either add or remove a variable or completely remove everything and write a new title. 
You'll notice a green line moving below your title as you type. When the green line turns red, it means you have exceeded your character limit. In other words, your title is too long.
Note that this won't change your content title. It will only change how the title appears in Google search results.
It would also help if you edited the slug, or the page's URL, to make it more SEO-friendly and readable. 
Next, you can edit the meta description. 
The meta description operates almost similarly. An orange line will appear below your meta description as you type. It will then turn green after some time as you continue typing before turning orange again. 
That is to alert you that your meta description has exceeded the character limit. 
So, you want to stay within the green character limit to ensure your meta description is SEO friendly. 
While your page title and meta descriptions don't directly impact your website's ranking, they do affect the CTR, which goes on to affect your website's ranking. 
In other words, your meta description and title indirectly impact your rank position on Google. 
However, for other search engines, their impact is direct.
SEO Analysis
Below the meta description is the SEO analysis feature. 
If you entered the focus keyword, the SEO analysis will go through your content and tell you if it's optimized for that keyword. 
It will then produce a coloured analysis results board of its findings, telling you what's good and what needs to be fixed.
Green means the content is optimized, and you don't need to make any changes. 
Orange means it could use some improvements.
And red screams that it needs immediate optimization. 
So, if you see any reds in the analysis report, go back to your content and make the necessary fixes. 
However, we suggest you only change what makes sense to you. Not everything has to be 100% optimized.
Cornerstone Content
The cornerstone content feature is great for SEO. 
If you mark a post or page as cornerstone content, it shows Google that this is an important piece of content on your website. 
Google will then prioritize it in the SERPs because of its importance. 
If you feel like that particular post or page, you're editing is cornerstone content, you can check the box to mark it as one and increase its chances of ranking higher on Google. 
Examples of pages you can mark as cornerstone content are:
About page

Contact page 

Your services page 

Your portfolio or case studies 
Or let's just say any page you badly want to rank high on Google.
Advanced Settings 
Finally, the advanced settings section allows you to add a canonical URL to avoid any possible duplicated content issues. 
You can also control whether search engine crawlers should index the page and if you want the page to appear in the sitemap.
Readability
Go back to the Yoast SEO section and check the readability tab. 
That allows you to gauge how easy your content is to read. The plugin scores it based on things like transition words, sentence length, and paragraph length. 
The goal here is to make sure your content is easily understandable by the reader.  
In other words, your content should be easy to read and follow.
Schema
Next to Readability is the Schema tab. 
Search engines rely heavily on schema markup to understand the content of a webpage. 
Here, you'll be required to choose the page type: a web page, item page, FAQ, QA page, profile page, etc.
You'll also be required to choose the article type: blog post, article, product review, etc. 
Once you've selected the two options and saved your changes, it will appear as structured data in the source code of your website, telling search engine crawlers what to make of the page. 
And that's it! Now you know how to use the Yoast SEO plugin properly.