Instagram is one of the most popular social media platforms, with over two billion monthly active users. 
This statistic alone should tell you that there's money to be made on the platform. 
As an ecommerce business owner, you need to be where your customers are, and right now, they're on Instagram.
Making shoppable posts is a great way to increase your sales and get more exposure for your products. 
A Brief Overview
As of this publication, Instagram has over two billion monthly active users (MAUs), trailing only Facebook, WhatsApp, and YouTube. 
And it's grown to be more than just a social media platform — it's a global marketplace, with 38% of the adults in the US using the platform.
Its visual nature makes it the perfect place for companies looking to sell their products or services to show off their offer.
Instagram will help your customers remember you. The images you post are what will make your followers love you. 
But it doesn't have to end there. 
You have your followers' loyalty, so why not sell to them?
Here comes the big question?
But if you can't make your Instagram post clickable, how can you direct customers to your store so they can buy from you?
Some people suggest putting your store link in your profile bio. The problem with this option is that it won't direct the viewer to that particular product they're viewing. Instead, they'll be directed to your store's homepage, where they'll be required to browse through your entire product catalog to locate that specific product – which not so many customers will be willing to do.
The good news is there are a few other ways to set up a shop on Instagram.
Option 1: Set Up a Native Instagram Shop
You don't have to set up the store outside the Instagram platform. Instead, Instagram allows you to set up the store natively, within the platform – but only if you qualify.
This option displays the prominent "View Shop" on your profile, which allows you to tag products.
Note that: not everyone qualifies for this feature. 
To use it, you must meet the following criteria:
You must be in a supported location (not just your office, but where you're operating the account as a social media manager). In other words, having an office in a supported location isn't enough. You must also be operating the account from the location to qualify.

Sell physical products: The feature only supports physical products, no services. 

You must switch to a business account. The feature isn't supported on personal accounts. 

You must link your Instagram account to your Facebook page to enjoy the feature. 
You must meet all four requirements above to qualify for the "View Shop" feature.
Once confirmed, you can head to your Instagram app and navigate your profile. In the upper right corner, tap on the "menu" and select "settings." 
After that, tap on "Business." Now go to the bottom of the screen and tap on the "Set Up Instagram Shopping" link.
Setting Up Instagram Shopping Using Facebook Catalogue Manager
You can begin by connecting your Instagram account to an existing Facebook catalog. 
If you don't have one, don't worry. Creating a Facebook catalog account is as easy as abc.
Here's how:
We want to assume you have a Facebook business page. If you don't have one, follow this link to create one.
After that, go ahead and create a business manager account and assign your catalog to your business. You have to be a business admin to the account to do this. 
Create a Catalogue
To create a catalog, go to "Commerce Manager."
Proceed to create a catalog. 
If this is your first catalogue, click "Get Started" and select a catalog. Click on "Get Started" again to proceed. 
You'll see all the catalogs listed if you have more than one catalog. Select +Add Catalog" to create a new one. 
Next, select the type of inventory you want to sell or advertise, and click "Next." 
Ecommerce Products Only: Choose how to add product items to your catalog. 
Select "Upload product info" to add the items yourself in the Commerce Manager.
You can also select Connect a Partner platform if you host your products on a partner platform that can be integrated with Meta. 
Select the platform and follow the site's link to complete the setup process and import your items to Commerce Manager.
You'll be prompted to select the Business Manager account to which your catalog belongs. This option unlocks more options for using your catalog. It also allows you to assign permission to other people to work on the catalog. 
Again, you must be a business admin to access a business manager account. 
The images you add must be 500 x 500 pixels. 
With every product item you upload, you'll also be prompted to provide the following:
A brief description of the product

SKU number of the product if you're using it internally

Product price

A direct link to an ecommerce store or landing page where people can purchase the product
Setting Up Instagram Shopping with Shopify or Big Commerce
Are you already using Shopify or BigCommerce for your ecommerce store? 
You can directly connect these two sales platforms with Instagram shopping and import your catalog with just a few clicks. 
When creating a catalog, choose to connect to a partner platform. Next, choose the third platform you've used for your ecommerce store, and then follow the prompts to complete the setup process and upload your inventory.
It doesn't matter which method you use (Facebook Commerce Manager, Big Commerce, or Shopify). After you connect everything, you should be able to start making shoppable posts. 
Use an Alternative Sales Platform
You must have your reasons for wanting to use an alternative platform other than Instagram shoppable posts. 
Perhaps you're selling in an area not supported by Instagram

You're selling services, not physical products

You want to try out something different

You're just getting started and don't have the time and effort to set up a catalog
The perfect alternative to Instagram Shoppable posts is a paid service such as CommentSold or Soldsie. 
The two platforms allow people to buy directly from your Instagram or Facebook comments.
Their pricing plans start at $49/month, with a 5.9% transaction fee. 
If you can't use the native shopping feature on Instagram, these two platforms should work for you.
What to do When selling on Instagram
Now that you know how to set up Instagram sales, it's time to learn about what to do when selling on Instagram.
1. Build a Following on Instagram
You can have the best product in the world, but no one will see it if you don't have an audience. 
The first step is to start building a following on Instagram. 
If you don't have an account yet, sign up for one and start posting great content related to your niche. 
Here are some tips:
Start posting high-quality images and videos

Use relevant hashtags

Engage with your audience

Post consistently
You can also run ads on Instagram to promote your brand and get more followers.
2. Stay On Brand
Your Instagram account should reflect your brand's image. 
Everything you post should be on-brand, from the colours you use to the filters you apply. 
Your posts should also be in line with your brand's voice. 
Are you serious and formal? Or are you fun and casual? 
Whatever your brand's personality is, make sure all your posts reflect that.
The idea is to create a cohesive feed easily recognizable as yours. 
This way, when people see your posts, they'll immediately know it's from you. 
And when they make a purchase, they'll know they're supporting a brand they like and trust.
Take your time to get to know your brand. If you're unsure about your brand's personality, look at your competitors' feeds and see what they're doing. 
You can also check out this post on how to define your brand's voice and tone.
You have to get the photos right. It starts by ensuring the photos are square so they don't get cut off.
If you want to do it yourself, there are some things you can do to up your game, such as:
Use natural lighting

Edit your photos

Pay attention to the details
And to make sure your photos align with your branding, here are some more tips:
Use a consistent colour scheme

Use the same filter for all your photos

Edit your photos in the same style

Use the same fonts
Even more important, work on your branding guidelines. Speaking of which, your branding guidelines must include:
Your logo·

Your colour palette

Your fonts
Special guidelines on how to use your photos, videos, and other visuals
When to use photos and when to use videos and illustrations
Where you get your photos if you're not taking them yourself
Your style guide should also include your brand visuals' do's and don'ts.
3. Plan Instagram Feed Posts in Advance
If you want to be successful on Instagram, you must post consistently. 
But consistent posting can be challenging, especially if you don't have much time on your hands. 
One way to make things easier is to plan your posts.
This way, you can batch-create content and have it ready to go for weeks or even months. 
There are a few things you need to do when planning your posts:
Come up with a posting schedule

Create a content calendar

Batch create content
You're not just creating posts but creating a series of them with a consistent look and feel. That could be a series of images telling a story or videos showing how to use your product. 
When you have a series, you can space the posts over time so people have something to look forward to. 
In other words, you're creating sales-focused content to enthral your followers and turn them into customers.
Don't just post random pictures or videos. Instead, make sure each one has a purpose. 
When planning your content, always ask yourself how this post will help you reach your goals. 
It could be something as simple as promoting a new product or increasing brand awareness. 
You're on the right track if you have a goal in mind. 
Here's an example of a content calendar:
Here's an example of a content calendar: 
| | |
| --- | --- |
| January | February  |
| 1st- New Year's post | 2nd- Valentine's Day post  |
| 3rd- Product A | 4th- Product D  |
| 5th- Video | 6th- Video  |
| 7th- Brand awareness | 8th- Brand awareness  |
| 9th-Product B | 10th-Product E  |
| 11th- Repost customer review | 12th- Repost customer review  |
| 13th- Testimonial | 14th- Testimonial  |
| 15th- How to use product A | 16th- How to use product D  |
| 17th- Cart closeup | 18th- Cart closeup  |
| 19th- Q&A | 20th- Q&A  |
| 21st-Product C | 22nd-Product F  |
| 23rd- Collaboration | 24th- Collaboration  |
| 25th- Meet the team | 26th- Meet the team  |
| 27th- New blog post | 28th- New blog post |
| 29th- UGC |    |
| 31st- Giveaway | |
Remember that not every post needs to be about selling. In fact, most of your posts shouldn't be sales-focused. 
Your goal is to create a mix of exciting and informative content, with the occasional post that entices people to buy your product.
You can use tools such as Agora pulse, Later, and Hootsuite to plan and schedule your posts. 
4. Use Hashtags to Extend Your Reach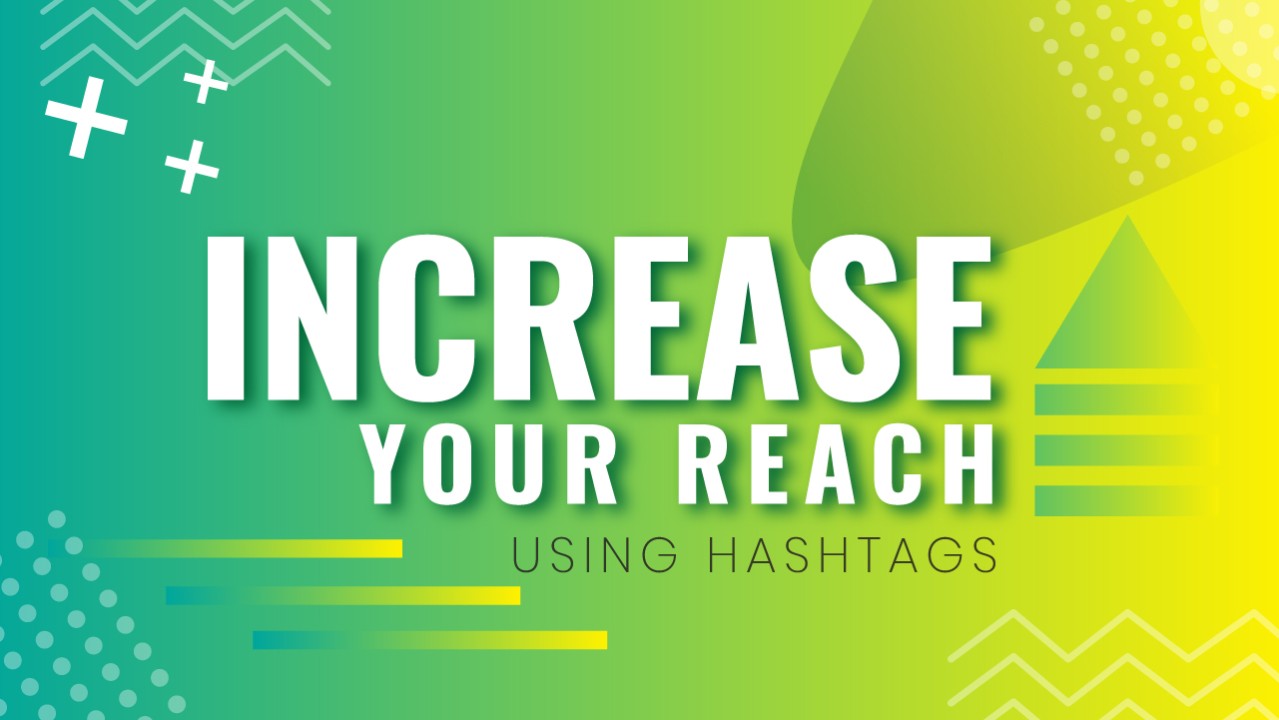 Hashtags are a great way to reach new people and get more eyes on your content. 
They're an excellent strategy to make your content more discoverable, especially if you're just starting out. 
When using hashtags, there are a few things you need to keep in mind: 
Don't use too many hashtags

Use relevant hashtags

Use a mix of popular and niche hashtags

Change up your hashtags occasionally
The ideal number of hashtags to use is between 10 and 20. 
Any more than that, and you run the risk of coming across as spammy. 
When it comes to choosing the right hashtags, relevancy is key. 
Your goal is to find hashtags closely related to your business or product. 
For example, if you sell skincare products, some relevant hashtags could be: 
#skincare 
#beauty 
#selfcare 
#wellness 
In addition to using relevant hashtags, you should also use a mix of popular and niche hashtags. 
Popular hashtags have a broad appeal and are used by millions of people. 
They're a great way to get your content in front of more people. 
But because they're so popular, they can also be very competitive. 
Niche hashtags, on the other hand, are much less competitive and are used by a smaller, more specific audience. 
They're a great way to reach your target market. 
For example, if you sell vegan skincare products, some relevant niche hashtags could be: 
#vegansofig 
#vegancommunity 
#vegangirls 
#veganmakeup 
Remember to change up your hashtags from time to time. 
If you use the same hashtags, you're likely to plateau your growth.
5. Tag Shoppable Posts
Use shoppable posts to make it easy for people to buy your products on Instagram. 
That way, clients can browse your products by clicking on the Shop button on your profile. 
Shoppable posts are a great way to increase conversions and sales on Instagram. 
However, you don't have to wait until prospective customers accidentally stumble across your shoppable posts. 
Instead, consider making your posts shoppable too. 
By tagging your product in a feed post, a shopping bag icon will automatically appear in the lower left-hand corner of your post. 
When someone clicks on the icon, they'll be taken to a page where they can learn more about the product and make a purchase.
You have the option of offering checkout on Instagram. That way, people can buy your products without leaving the app. 
To start using shoppable posts, you need to have an Instagram business account and a Facebook page for your business. 
You must also use a supported eCommerce platform, such as Shopify, BigCommerce, or WooCommerce. 
If you're not using a supported eCommerce platform, you can still tag products in your posts, but people will be redirected to your website to make a purchase.
6. Link to Your Ecommerce Store or Landing Page in Your Bio
If you want to make it easy for people to buy your products, you need to include a link to your ecommerce store or landing page in your bio.
Keep in mind that Instagram Shopping isn't available in all countries yet. 
And even if it is available in your country, not everyone who sees your products will be able to purchase them through the app. 
You want to sell your products from all angles, and it starts by including a link to your store in your bio. 
If you don't have an ecommerce store, you can create a landing page where people can learn more about your products and make a purchase.
You don't have to spend on your landing page (even though that comes highly recommended). 
There are plenty of free landing page builders, such as Linktree and Link, that you can use to create a landing page for your products within minutes.
No matter which platform you use, make sure your landing page is mobile-friendly. People browsing on their phones should be able to find and purchase your products easily.
7. Repurpose User-generated Content
User-generated content is a great way to show your products as relatable and authentic. 
People are more likely to trust reviews and recommendations from other people rather than brands. 
When you feature user-generated content on your feed, you effectively get free advertising from your happiest customers.  
One trick you can use to make the most of user-generated content is to tag your products in it. 
When you do that, a shopping bag icon will appear in the bottom left corner of the post. 
People can then click on the icon to learn more about the product and purchase it.  
User-generated content is also a great way to increase brand awareness and reach new people. 
Be sure to tag the person who created the UGC. 
8. Partner with Influencers
Influencers are a great way to reach new people and promote your products. 
When you partner with the right influencer, you can tap into their engaged audience and get your products in front of people who are already interested in what you're selling.
When you're looking for influencers to partner with, find the ones that align with your brand. 
For example, if your specialty is skincare products, look for influencers who talk about skincare, self-care, or beauty. 
And when reaching out to influencers, you want to offer them something of value, such as a free product, a discount code, or a commission on sales.
Some influencers will only work with brands that offer them money, but many are open to other forms of compensation. 
It never hurts to ask!
9. Launch Your Products with Instagram Drops
Instagram Drops is a new way to launch products on Instagram. 
You can use it to create a buzz around your product launch and generate excitement leading up to the big day.
You can do that with a strategic content plan, influencer partnerships, and user-generated content. 
The key is to promote your product launch well in advance and create a sense of urgency.
Brands are using this feature to build hype around upcoming product launches. The feature is named and modelled after the product drop trend, allowing consumers to browse, discover and buy products before they're released.
After launching a drop, brands can promote the launch across their feed, stories, and IGTV. 
If buyers are interested in the product launch, they can set a reminder for when the drop goes live.
Drops appear in a dedicated tab in the app inside the shopping portal, highlighting recent and upcoming launches. 
The feature is available to all brands that sell physical goods and have a business profile on Instagram.
Since drops require Instagram checkout, they're only available in select countries, such as the US, UK, Australia, and Canada. 
Product Drop Strategies:
When you're planning a product drop, there are a few things you need to keep in mind. 
Frame scarcity and urgency:

The key to a successful product drop is creating a sense of urgency and scarcity. You want people to feel like they need to act fast

Use numbers to foreground scarcity:

You can use numbers to highlight the limited nature of your product drop. For example, you could say that there are only 50 units available or that the drop will only be live for 24 hours.

Create a waitlist:

People are more likely to buy a product if they feel like they're getting it before everyone else. You can create a sense of exclusivity by launching a waitlist for your product drop. To do that, you can require people to sign up for the waitlist before the drop goes live.  

Use a Virtual waiting room:

If you want to take things a step further, you can use a virtual waiting room. A virtual waiting room is an online space where people queue up for a product launch. People are given access to the virtual waiting room in batches when the product drop goes live. 

Capitalize on the FOMO:

The fear of missing out is a powerful motivator. You can use that to your advantage by promoting the FOMO around your product drop. For example, you can say that the product is selling out fast or that supplies are limited.
10. Host Live Shopping Events 
Live shopping events are a great way to generate excitement around your product drop. You can use them to give people a behind-the-scenes look at your product launch. And you can use them to answer questions and give people a chance to see the product in action. 
You can use Instagram Live or Facebook Live to host a live shopping event. 
You can also use Instagram Stories to give people a peek at what's to come. 
For example, you could do a countdown to the product drop or give people a sneak preview of the products to expect.