If you want to improve your Singapore website conversions, you have to invest in analytics.
Analytics in digital marketing involves monitoring several primary and secondary metrics and using the findings to devise working strategies. If you identify and optimise the right parameters, you will boost your website conversion rates significantly.
Top Ecommerce Metrics for Increasing Your Singapore Website Conversions
Here are the metrics you should optimise to increase your Singapore website conversion rate.
Sales conversion rate
Website traffic
Email marketing conversion rate
Revenue by the source of your traffic
Cost of acquiring new clients
Average order value
Customer lifetime value
Percentage of returning customers
Cart abandonment rate
Net promoter score
#1 Sales Conversion Rate
Website conversion rate refers to the percentage of traffic to your website that completes a specific desired action. For example, if you have an eCommerce website and make one sale out of 2,000, you have a 0.5% conversion rate.
Optimising your sales conversion rate boosts your revenue. The first step of optimisation is tracking the number of conversions you are currently getting using Google Analytics. Once you have the report, you can come up with ways of improving the conversion rate.
Here are the best ways of increasing the number of conversions you are generating from sales:
Use high-quality images – large and clear photos will boost your conversion rates.
Add trust badges – these are particularly useful in convincing users that their credit card details are secure. In turn, they boost your conversions.
Add reviews and testimonials – people are more likely to buy your product when they see positive reviews from previous clients.
Add live chats – most customers fail to convert when they cannot get answers about a product or a brand. By introducing a live chat, you can help convert such clients.
Improve your value proposition – you should always tell your customers how your product suits them.
#2 Website Traffic
Once you have a better website conversion rate, you need to focus on increasing your traffic. If you have a sound conversion rate optimisation strategy, more traffic means more conversions for your website.
The following are the best ways of increasing the number of people visiting your website:
Social media – you can leverage the popularity of social networks to boost your website traffic.
Search engine optimisation (SEO) – when you optimise your website to rank higher on SERPs, you get more visibility, which means more conversions.
#3 Email Marketing Conversion Rate
Email marketing is the most effective conversion rate optimisation strategy. Its advantage over other methods is that it does not depend on algorithms.
If you are struggling to get email subscribers, here are some ways of solving this challenge:
Add an opt-in offer – encourage your traffic to subscribe o your mailing list by offering an incentive such as a free download.
Be aggressive – ask for email addresses from your traffic using exit-intent popups and welcome gates.
Modify your offer – if you are already offering a resource to your traffic, try offering something better to boost your conversions.
#4 Revenue by the Source of Your Traffic
Many marketers in Singapore waste time and money when trying to increase website conversions. You have to track the traffic generated by each channel if you want to minimise such wastage.  By monitoring the performance of every channel, you know what is working and what is not.
Here are some tips on how to increase the revenue generated by your sources of traffic:
Leave what is not working – if a channel is not getting you any traffic, abandon it and focus on others.
Prioritise profitable channels – if a channel is getting you lots of traffic, allocate more money to boost the numbers.
#5 Cost of Acquiring New Clients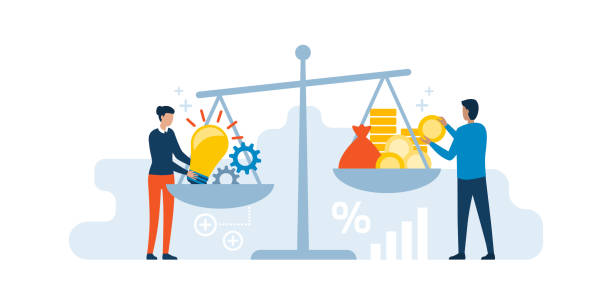 Sometimes, the cost of acquiring a new customer might exceed the purchases they make from your business. This means that your business is losing money in an attempt to increase website conversions
A smart way of preventing this problem is by measuring your customer acquisition cost.  If it exceeds the revenue generated by your company, you need to reduce it to avoid hurting your business.
 The following are the best ways of reducing customer acquisition costs:
Improve your conversions – more conversions mean that you are getting more revenue from your existing web traffic.
Make the most of word-of-mouth advertising – when your customers recommend your products to friends, they are more likely to buy from you.
Use both free and paid channels – by using all channels available to you, promotional messages will reach a wider audience.
Invest in your clients – make sure that your products are valuable to your clients.
#7 Average Order Value
Average order value is calculated by dividing the total revenue earned by the number of orders made on your site. If you want to improve website conversions, you have to improve your average order value.
Here are proven methods of improving your average order value:
Upselling – this is where you recommend a product to the customer before they confirm an order. It can be either a related product or a more costly version of the same product they are ordering.
Offering free shipping – people are more likely to buy an item that has free delivery. Make sure that you offer free shipping for the pricey items on your eCommerce store.
Give discounts – set a discount that a client gets if their order exceeds a specified amount.
Give freebies – offer a free product if an order reaches a certain amount.
#8 Customer Lifetime Value
Customer lifetime value is the amount that every client is willing to spend on what you offer.  This metric is useful when calculating the feasibility of customer acquisition costs.
If you are looking to improve customer lifetime value, here are some ways to do it:
Improve average order value – when customers buy more products from you, they are likely to become loyal to your brand.
Build long-term relationships – honesty and transparency are essential if you want to increase your Singapore website conversions and brand loyalty.
Create brand loyalty – customers become loyal to your business when you provide high-quality products and offer excellent customer support.
#9 Percentage of Returning Customers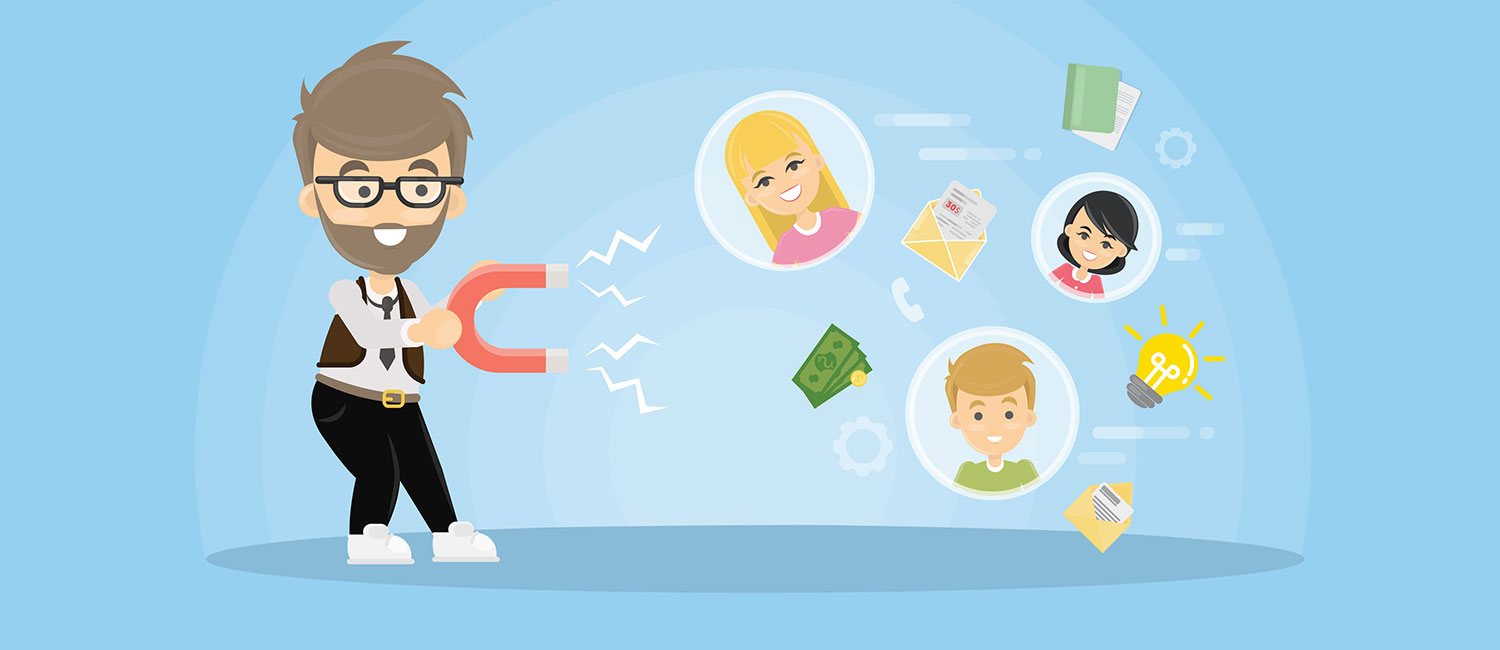 Another factor that affects your Singapore website conversions is the percentage of returning customers. This metric is also known as customer retention.
Here is how to improve customer retention for your Singapore business.
Emphasise making your clients happy – always make sure that you deliver exceptional service and reply to client queries promptly.
Introduce a loyalty program – create a system where customers earn points every time they buy your products. These points should be redeemable for other products.
Send newsletters regularly – you will retain your customers if you frequently update them on new products, upcoming events and other developments.
Organise live events –if possible, you should create meetings so that you meet your customers in person.
#10 Cart Abandonment Rate
Cart abandonment rate refers to the number of users who add items to their shopping carts but fail to complete an order. A high abandonment rate translates to fewer Singapore website conversions.
There are numerous reasons behind cart abandonment, including expensive shipping fees, limited payment options, concerns over security, website crashing, and so on. If you are experiencing this challenge, the following are the best ways of tackling it.
Reduce distractions – your checkout page should have no distractions, and the process should be straightforward.
Simplify the checkout process – the shopper should know the steps of completing an order.
Invest in remarketing – this is where you send relevant ads to people who abandoned items in their shopping carts.
Send follow-up emails – remind the customer that they forgot to complete an order. You could incentivise them by offering a discount, coupon code or free shipping.
#11 Net Promoter Score
The net promoter score measures the likelihood of an existing customer to recommend your products to their friends. If it is high, it can significantly improve your Singapore website conversions.  Your client base is made of detractors, passives and promoters.
Detractors are customers who give a poor rating of your products. Passives are somewhat indifferent, while promoters are customers who actively commend your items to friends.
Here are the best ways of improving your net promoter score:
Reward promoters – if you reward your brand ambassadors, they will reach out to more people and increase brand exposure.
Reach out to detractors and passives – look to identify what is stopping them from promoting your products. Once you identify the issue, they are likely to become promoters.
---
Top 9 Website Conversion Optimisation Tools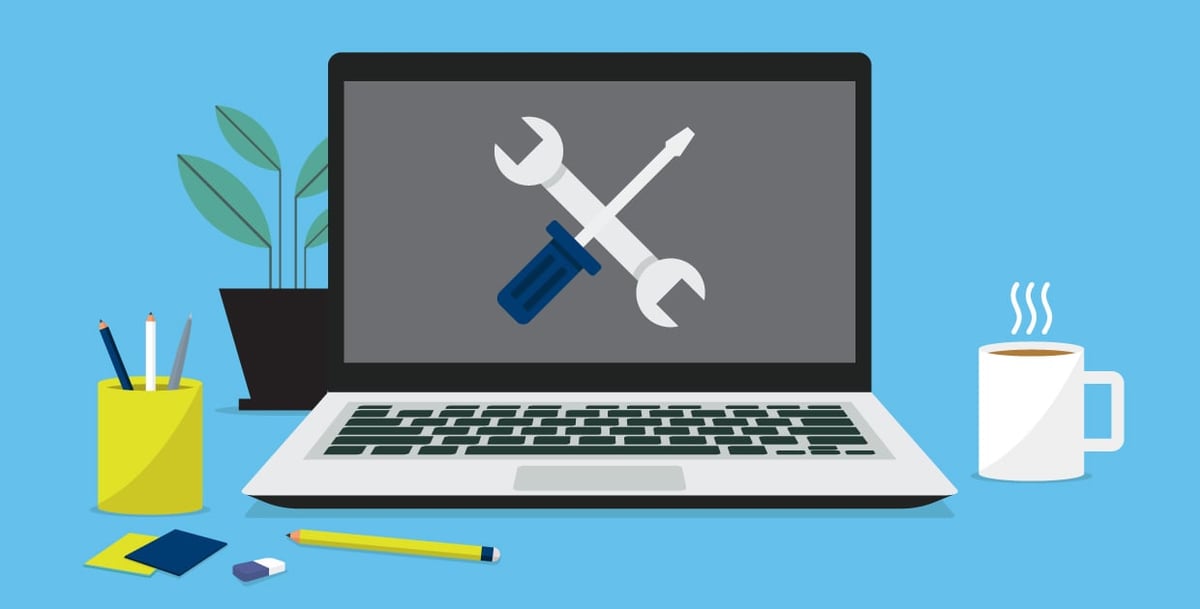 Conversion rate optimization (CRO) refers to converting as many leads as possible into customers. It feels good to have as many people checking out your website as possible. The more, the better you would think. However, it would be useless if these visitors did not perform the major tasks on the website as you had hoped.
Tasks such as subscribing to your newsletter (s), purchasing a product, filling in forms, or even downloading a PDF are what you intend website visitors to do. So, how do you get your website, visitors, not just to take a tour of your website, but perform a task on your website? 
A digital marketing guru should know the steps to take to increase your website conversion rate. However, you can also do this with less knowledge about coding and even on a tight budget. Many no-code tools in the marketplace will offer you a variety of features and solutions to your website conversion optimisation rate problems.
For Website Conversion Rate Tools
Crazy Egg has been assisting hundreds of thousands of website owners in paying attention to every website visitor since 2005, allowing them to get the most out of every website visit. It is easy to use and easy to set up the software.
You will have access to the following access:
Pros
Using Snapshots, heatmaps, and recordings, you can better understand the customer journey. Use visual reports and individual session recordings to learn about your website visitors–where they're coming from, where they're navigating to, and where they're getting stuck–so you can confidently make design changes.
Using the Crazy Egg A/B Testing Tool, you can create the ideal page. Make data-driven decisions that will affect your bottom line. With Crazy Egg A/testing, you choose the correct content placement, colour, image, or copy, allowing you to convert more visitors into customers.
Crazy Egg Editor allows you to make quick changes. Create or change content without requiring the help of a developer! You can change the styles of elements like colours and fonts and hide them using our editing tools. When you're finished, you can publish changes to your website directly.
Cons
The most significant disadvantage is the time and effort required to create heat maps for every page instead of automatically creating heap map pages across the entire site. It would be best if you explicitly tracked individual pages. 
Hotjar provides Product Experience Insights, which show how users behave and what they care about, so that product teams can provide real value to them. 
Pros
Visualize user behaviour. Heatmaps show where users click, move, and scroll on your website. You'll learn how users behave in this context.
Look at what other people see. Recordings are live playbacks of your site's users. View complete recordings of each visit, including clicks, mouse movements, U-turns, and rage clicks. Identify problems on the fly and find solutions in a matter of seconds.
On-the-fly feedback on your website. With Incoming Feedback, you can learn what your site's visitors think about it.
Hear directly from users. Are you gathering data for a new product or feature? To validate your ideas and better understand your users, conduct a targeted survey.
 Cons
Searching, filtering, and tagging are all demanding tasks. There is no "tagging" feature, where you can associate specific feedback with "keywords" or "themes."

Customer service is fascinating. You receive a generic email, and while the responses are friendly, you never know who you're talking to.

If you pay through a corporation rather than using a credit card, the payment process is excruciating. It is based in Malta and does not accept all forms of payment.

When used on your site, it can only place the feedback button in a few places and frequently gets in the way, so much so that your users complain about the feedback button itself! You can also not customize the button.
---
For Analytics Tools
Simply put, analytics allows us to see insights and meaningful data that you might not have noticed otherwise.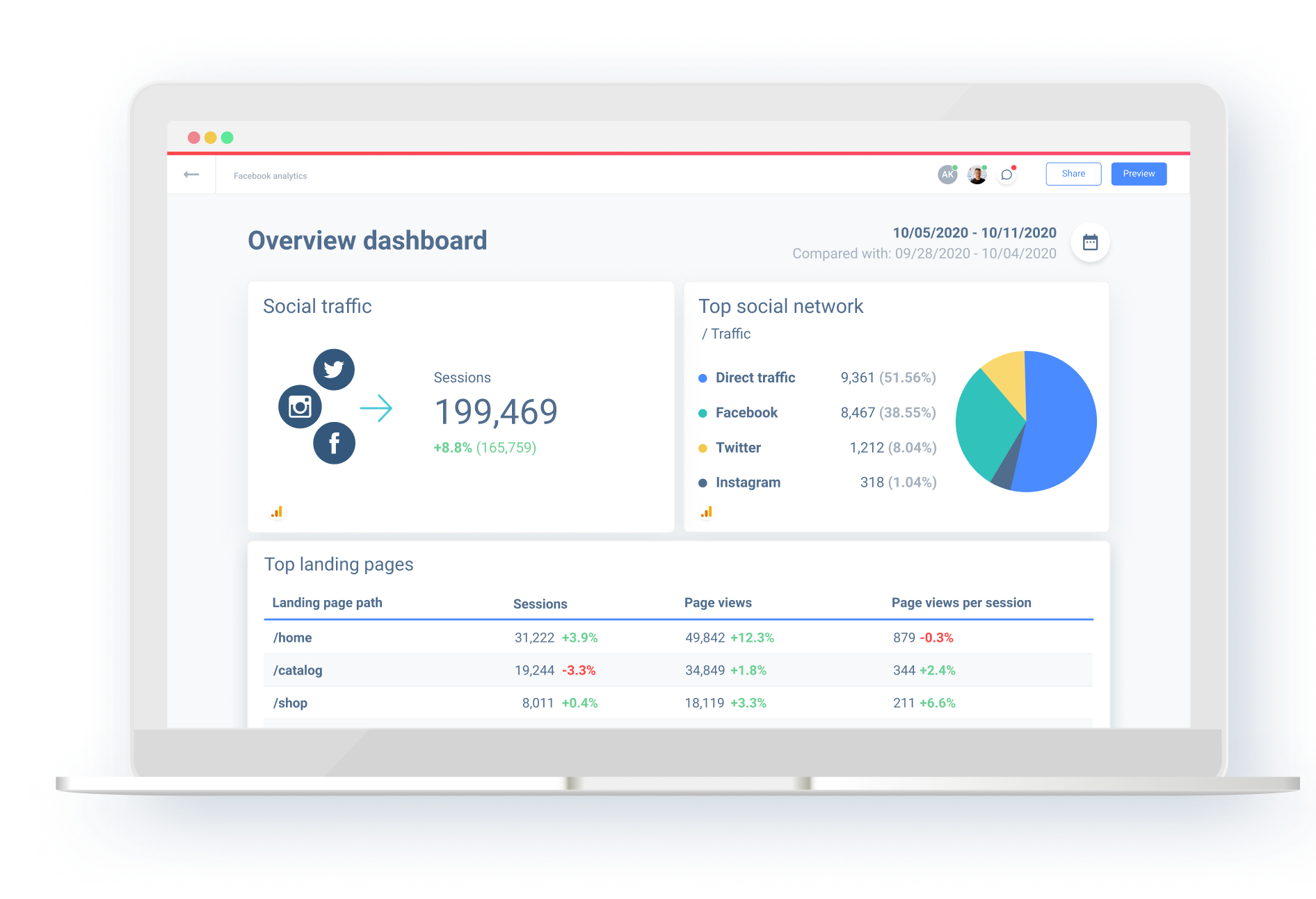 Google Analytics provides businesses with detailed information about their websites, audiences, and digital marketing. Analytics, which are robust, adaptable, and simple to use, assist savvy marketers in identifying the messages and channels that produce the best results. Modern conversion attribution and testing tools assist businesses of all sizes to create better user experiences and maximize their digital strategy.
Get access to user insights that only Google can provide. Learn about your site and app visitors to improve the performance of your content, products, and more. Bonus-the platform offers tutorials on using the software to get maximum results/insights.
Pros
A wealth of valuable data is available to track user behaviour on your website and monitor traffic trends. 

The flow chart style, which shows the flow from page to page as visitors navigate the website and where the most drop-offs occur, is a favourite feature. The flow chart offers valuable visual information for executives and website administrators. 

Information on various aspects of web performance is only a click away. It is easy to filter your required information and create your custom reporting for the more informed analysis.
Cons
Setting goals can be difficult for beginners, but once you get the hang of it, the data you collect becomes even more valuable.

Google updates the platform, and the changes can be confusing. It requires you to be a frequent visitor of the platform to keep up with the changes as they happen.

Google will provide you with tonnes of information on the platform. Some can apply to you, while some might be irrelevant. It's up to you to decide which information matters most to your situation and which is useless, challenging, especially for beginners.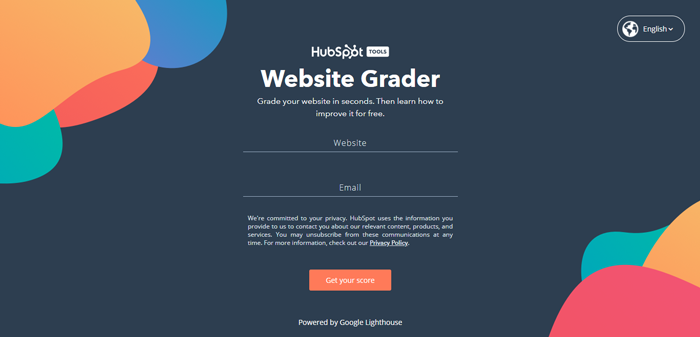 Website Grader examines your website to determine what works and identify areas to improve results to benefit more from search traffic.
Pros
Checks site efficiency.

Mobile friendly. 

Provides search engine optimization features.

Secure to use.

It is free.
Cons
It provides little information compared to Google Analytics. The information may not be that useful.
---
For Communication Tools
Another recommended element to increase your CRO is communication with your website visitors. It would be best if you offered your website visitors an easy way to communicate with you. Nowadays, people prefer real-time chatting to get answers/solutions more quickly. Several platforms can offer you the best possible solution. 
MobileMonkey is the world's leading OmniChat platform, enabling businesses to communicate with customers in real-time via Web Chat, SMS, Messenger, Instagram, and WhatsApp.
Key features include:
A multi-platform chatbot builder allows businesses to reuse chat marketing content across any chat platform.

A unified chat inbox allows you to manage all your inbound and outbound messaging conversations in a single location.

A toolbox of automation and integrations to help scale your business messaging efforts.
Pros
Setting up the tool is easy.

Scheduling SMSs and sending them out in bulk is easy. Plus, you get analytics insights into the results of your SMS campaigns.

You can quickly generate leads by using this tool's simple automation.

You can use MobileMonkey to schedule client appointments.
Cons
The platform has lots of features that, at first, might overwhelm a beginner. 

Another disadvantage of the platform is that constantly receiving marketing emails from their marketing team can be annoying.
Freshdesk is a cloud-based customer service software that allows businesses of all sizes to provide exceptional customer service.
Freshdesk converts email, web, phone, chat, and social requests into tickets and unifies ticket resolution across channels. Freshdesk also allows you to automate workflows, provide self-service, manage SLAs, and measure metrics, allowing you to stay on top of customer support. The software also includes pre-installed features, such as an AI-powered support chatbot, predictive support capabilities, and field service management.
Pros
It is simple to use and train new members. The user interface is very interactive. Automations and customizations are simple to grasp.

Customers will find the customer portal to be highly user-friendly.

Out-of-the-box implementation, excellent helpdesk tools, website chat functionality that feels natural and not plugged in. 

Ability to respond to tickets and support requests on the go from anywhere.
Cons
Freshdesk is great for simple implementations, but it has limitations for supporting complex business scenarios. Simple configurations and customizations are necessary. However, as the system matures, some limitations on the product side become apparent.

Some automation has complicated rules.
---
Research Tools
To know whether what you are implementing works, you need to carry out research and change results. You can do this by simply sending out surveys for your website visitors to fill in and letting you know what they think irritates them and what is pulling them towards your website. 
Here are a few tools to consider:
One of the most widely used survey tools for small and large businesses. Create surveys, quizzes, and polls for any audience with ease. Collect feedback via weblink, email, mobile chat, social media, and other channels. Get powerful analysis features by automatically analysing your results. You can export your results or integrate them with your favourite apps. Make better, data-driven decisions with your insights.
Pros
It is possible to change the live survey.

Supports multimedia content.

The drag-and-drop editor is available.

Translation/multilingual

Help with Question Design

There are matrix questions available.

Bank of questions to use in your surveys.
Cons
The standard plan has limited capabilities, and you will receive annoying reminders about the annual plan.

Free users do not have access to the export feature.

It takes some time to become acquainted with all the various features and use them effectively. Surveys may challenge to create, but they become customizable and straightforward with practice.

Answer the Public
AnswerThePublic is a deceptively simple keyword search tool that takes the guesswork from keyword searching. It enables marketers to get immediate, raw search insights directly from their customers' minds. The tool listens for autocomplete data from search engines such as Google and quickly generates every useful phrase and question people ask about your keyword. It's a goldmine of consumer insight that you can use to create new, beneficial content, products, and services.
Pros
It's one way to stay updated on new trends, slang terms, and what is more likely to sell if you own a business or are trying to market one.

The word cloud feature is available for presentations, suggested keywords, and content ideas.
Cons
If you have a particular niche or are curious about a particular topic, you may have difficulty finding the answer to your question.

The software limits the free version to a few searches per day.
Moz has the SEO tools and resources you need to get your business seen in search, whether you're just starting or expanding your presence. Level up your expertise and uncover valuable SEO insights with Moz's easy-to-use tools, industry-leading data, and vital learning resources to make smarter business decisions.
Pros
Audits of the site. Moz crawls your site on demand, identifies technical SEO issues, and makes recommendations for improvements and fixes.

Tracking your rank. Keep track of the performance of hundreds (or thousands) of your traffic-generating keywords across 170+ search engines.

Analysis of backlinks The Moz link index is unrivalled. In seconds, you can see metrics for any site, including anchor text and Domain Authority.

Investigate keywords. Find thousands of keywords to target and Keyword Difficulty scores, competitor research, and SERP analysis.
Cons
The platform can be overwhelming for beginners who lack SEO and basic web development knowledge.
Bonus Tip
Therefore, a lot goes into CRO. It is essential to take your time to understand the basics of website development and search engine optimization before you shop for solutions. Most of the time, it's a combination of various tools that will bring you the desired results. Try out various until you finally settle for your favourite, which works best for your unique case.
---
Conclusion
In summary, here are the ways of improving your Singapore website conversions.
Improve your sales conversions rate.
Get more traffic to your website.
Invest in email marketing.
Analyse the amount of traffic from each source and look for ways of increasing it.
Make sure that your customer acquisition cost is always lower than the revenue you generate.
Improve average order value
Increase customer lifetime value.
Devise methods for improving customer retention.
Reduce shopping cart abandonment.
Incentivise brand ambassadors.
If you optimise the metrics mentioned above, you will significantly improve your website conversion rate.
Get in touch with us for more tips on how to optimise website conversion rates and do digital marketing in Singapore.