Why Should You Use Expired Domains?
Using expired domains to improve your SEO is a top strategy used by many search engine optimization experts. Expired domain registration is similar to buying cheap domain names that are then resold to create a profit.
Expired domain registration provides you with a cheap way to get a top-ranked website without having to spend a lot of money on web development costs. Registering an expired domain is like getting a brand-new website without paying a huge price.
Building links using expired domains isn't too hard to work, and in fact, it's a pretty good way to assist gain high-quality links and increase your site's authority in the search engine rankings.
However, creating a link with a high-value domain is not as easy as it sounds. A lot of people have tried to make this work and have failed at it because they did it wrong.
Domain registering is one of the most important tasks you should do when starting out on a new site because it will make or break your online presence. This article describes how you can use expired domains for SEO and how to select and buy a quality expired domain to help you gain maximum benefits from your new site…
Before you start using expired domains for SEO, you need to identify whether your new site will benefit from it or not. Some people believe that adding expired domains to their websites will automatically result in them being ranked better than others simply because they didn't know that they could do it.
In order to achieve success with your new site, you must do your homework and build link popularity before using any expired domain names. The reason for this is that some of these expired domains might still be linked to other sites or even blogs.
By linking to your competition, you will not reach the goal you are trying to achieve and instead waste money and time.
Most successful people in the online industry understand the value of link popularity and use expired domains for SEO to gain it. Having a large number of links pointing to the site ensures that a search engine will rank you higher for that particular keyword or phrase.
To get links you need anchor text and the better the domain name of the site, the more valuable the anchor text will be.
So, if you have an Expired Domains for Sale page on your site, you need to focus on having a good, relevant anchor text to put on your site.
How You Can Use Expired Domains For SEO
You may have heard about 301 redirects before and wondered if it is something you should use for your site. Well, it can be that easy, but first, you need to understand your entire link building strategy as opposed to just other SEO will tell you this.
If you haven't heard the term before or just don't know how to read it, Wikipedia defines a redirect as "A link on a web page that changes as the result of a successful or unsuccessful link request." In other words, when someone clicks on one of your links, and you change the URL, instead of taking the user to the new page, they are taken to the old page.
This is often used in SEO when link building, or when a site needs to be redirected from one page to another. Sometimes, this is used as a means of directing customers to another page on the same site.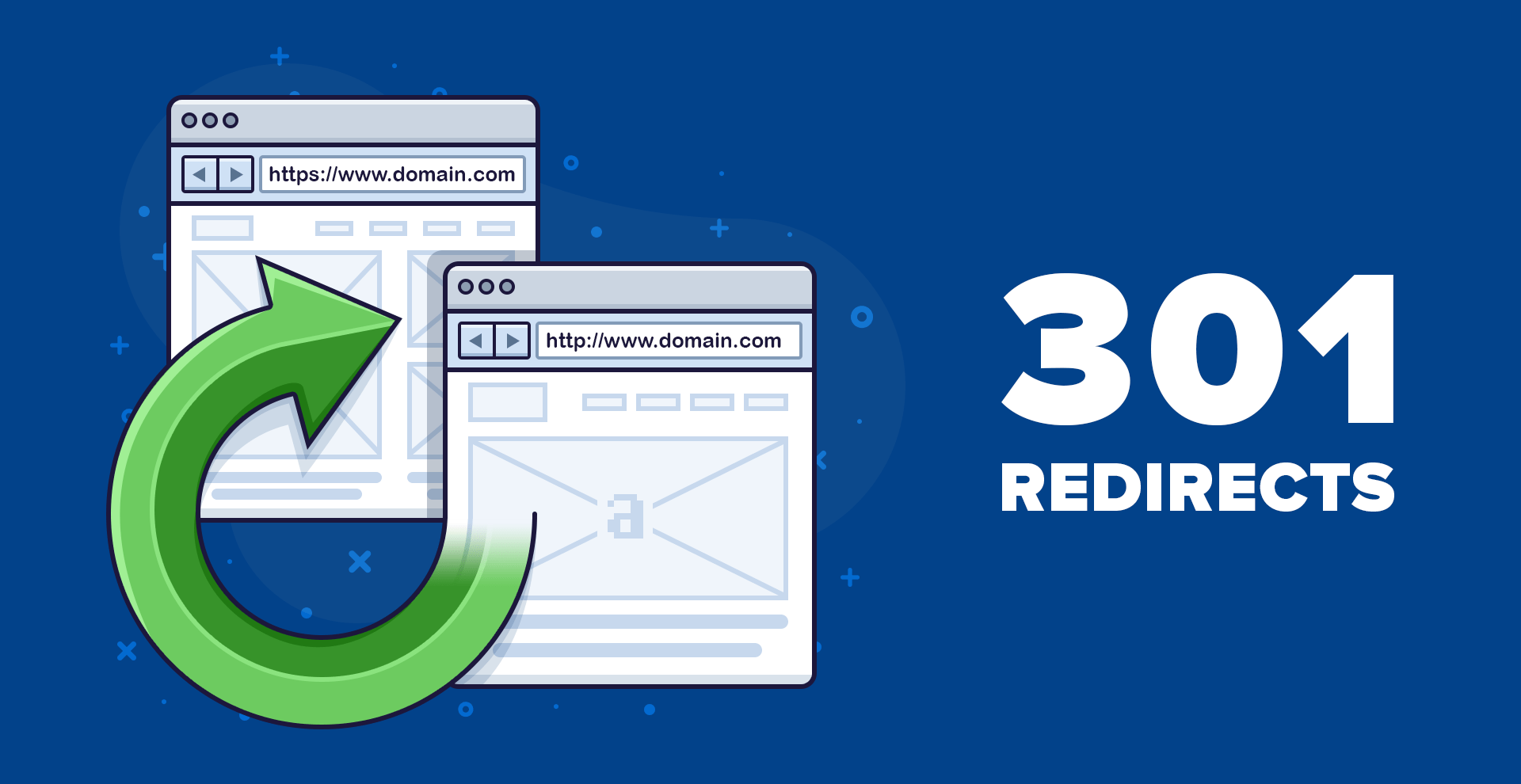 For example, say you own a travel website, and you want people to visit the homepage so you can provide them with all the information they could need while travelling. However, instead of redirecting the visitors to your home page, you decide to redirect them to your hotel's page.
While this is an effective SEO method, it has its problems as well, such as being called a 'spam' link by search engines and being banned from search results. With this in mind, it is best to stick to using only one redirect, and not changing the structure of your URLs daily.
Broken link building is actually one of the oldest link building techniques where you take a dead link, rejuvenate the dead link and let whoever linking to that dead link know that they can now link to your newly regenerated content instead.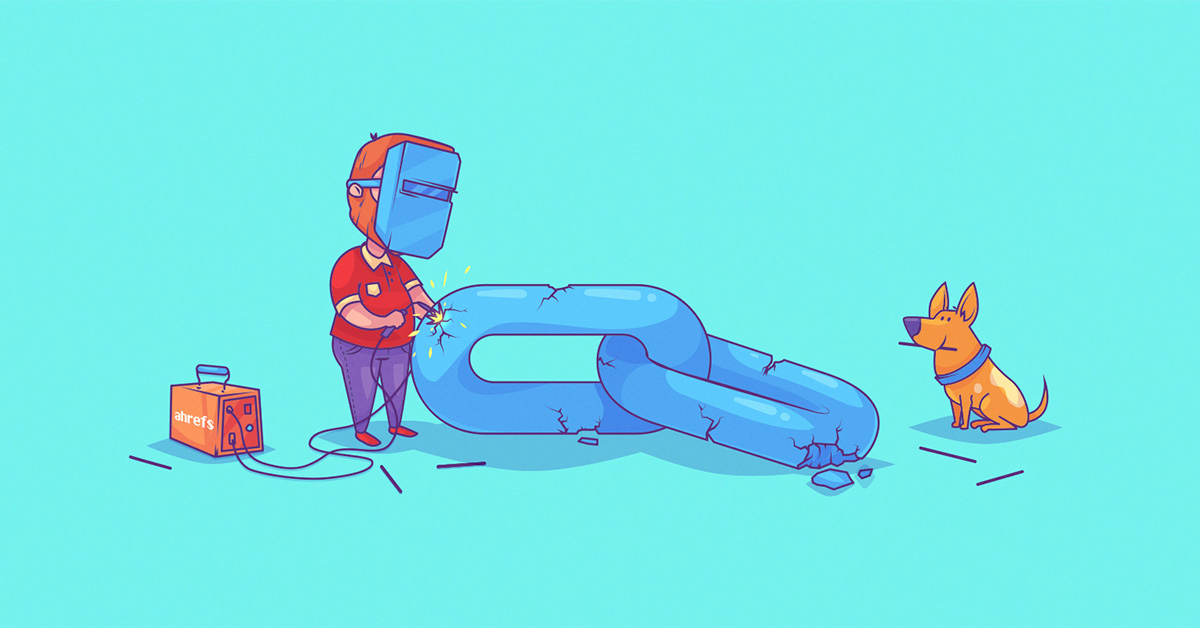 For those of you still not familiar with it, here is how it goes:
You take a well-visited website, add content to it, and link to that content. You do not take any links for yourself or your site. But instead, you leave an anchor text that lets the person who linked to you know that he can now link to you.
The beauty behind this is that anyone who sees your anchor text can see that you are taking care of links to your website. In fact, this technique is what is known as reciprocal linking. And this is what makes it different from the other link building strategies.
The biggest difference is that instead of linking to other sites, you link to another webmaster so that he can link to you. This in itself makes this strategy more powerful than the rest. It is because the other webmasters will be glad to provide links to you as they themselves would want the traffic to their website as well.
But in order to be successful with this kind of backlinks building strategy, it is important that you spend a little bit of time and put in a lot of effort.
The reason why it is so time-consuming is that in order to generate high-quality links to your website, you need to submit hundreds of links in order to build backlinks gradually and to do this, you need to spend time and money.
However, in the long run, the number of backlinks you will generate will definitely be worth it.
Choose an expired domain name for Building PBNs and make a profit for yourself. If you are a beginner to this business, it is highly recommended that you first acquire an expired domain name to use in your business.
When you have been in the business for a while, you can choose which ones you want to keep and which ones you get rid of.
There are several reasons why an expired domain can be beneficial for Building PBNs:
When you have been in the business for a while, you will understand how much profit is made through expired domain names. You will also be able to determine how much traffic you need to get your website to be noticed online.
Choosing an expired domain name that already has traffic will achieve more traffic than getting a domain name that has not been registered yet. Expired domain names are affordable and will give you more traffic than you may have gotten with a higher-priced domain.
Building PBNs will require you to buy a domain name, register it, renew it every 3 months, and then can list it for sale in the internet marketplace.
When you choose an expired domain name for your Building PBN, you will be taking advantage of a great opportunity to earn extra income. This extra income will allow you to purchase and sell other related domains and create additional income streams.
Your success is dependent upon how well you build your lists.
The more traffic you have coming to your website, the better chances you have of earning a profit. Choosing the expired domain name wisely, and in a very short period of time, you will be enjoying the benefits of a Building PBN.
---
How to Choose an Expired Domain – Tips for New Buyers
If you have been in the web business for any length of time then you will know how difficult it can be to choose an expired domain that is still up and running.
This is because there are so many companies out there that all want your business and when it comes to domain names there are literally hundreds of different ones to choose from and some of them may no longer be active.
So, what is the best way to find a domain that is still available and has no monetary value? The best way to go about this is to use a domain lookup tool that will show you any domains that are available for purchase and even those that are up for auction.
The way that a domain lookup works is by entering the domain name in a certain type of text and then checking whether it has expired yet or not.
You must remember that when you are typing a domain name into a certain type of text you are putting it into the database of that particular site. As soon as the text is finished being typed in the site will tell you whether the domain is still active or not.
This means that you can then go ahead and enter the domain name into the text box and this will tell you how many years it will be available if it is still up and running.
When you want to know how to choose an expired domain you will find that there are a number of different tools that you can use but if you won't get the most accurate information then you should look towards a service that will provide you with up-to-date information without having to do your own research.
The last thing that you would want to do is to choose a domain that is about to expire and then have to renew it with the domain registrar and then make changes to the DNS records on your own.
As well as doing this yourself you could end up having to pay huge fees as the domain goes back up on the search engines meaning that you will have to pay again.
To avoid all of this avoid using a domain lookup tool that offers up to date information and only uses domain name resellers who will provide you with updated information for each domain name that has been registered.
Domain metrics is a must when you're buying web domains because it allows you to know what your domain is worth.
Domain metrics will allow you to know whether the domain you're buying is undervalued or overvalued and will help you decide if you should purchase the domain or look elsewhere for your needs.
While all domains will have some sort of metrics built into them because they all have to do with search engines and SEO, these particular ones are vital and should be highly considered before you decide to buy a domain.
Domain metrics also tell you what the anchor text is, which basically is the text you see in Google when somebody types in a domain name into the search box.
These metrics also tell you how many inbound links the domain has, but what's more interesting is the inbound links from other domains. These metrics are priceless if you're buying an already established domain (to augment your current SEO and traffic) because these metrics will show you exactly what you're purchasing.
When shopping for an existing domain, you'll find metrics such as this: these become incredibly important because they will provide you with insight as to just how successful your domain is for link building.
If the number of inbound links is low, then your link building is minimal and you should consider selling the domain and buying another one.
If you're new to domain metrics, then your best bet is to find someone who's had success building authority with this method and ask him/her for their advice.
This person should have authority at ranking both inbound and outbound backlinks pointing to their sites, which is exactly what you want for your site.
Once you have the authority you need to earn backlinks pointing to the site, then you're ready to go head to market with the addition of a keyword-rich domain name and you want your site to be ranked as high up in the search engines as possible, period. It's that simple!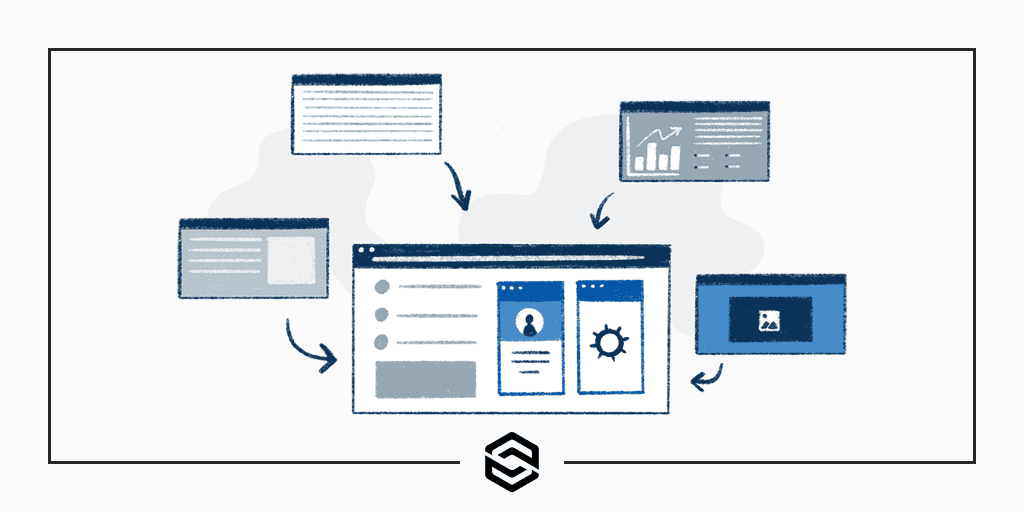 Referring domains are websites that point to your site. As mentioned, a referring website is a website pointing at your site or page. Now, here's the fun part: you can gain many backlinks from a referring website in relatively little time.
Let's take a look at how you might analyze these backlinks. There are three methods you have for gaining backlinks: free, one way, and two way linking.
Free, one-way linking involves giving away something of value in exchange for a backlink. Two ways linking involves bidding on keywords and linking to other websites with a higher bid. The more you're willing to give up, the more backlinks you'll generate.
All you need to do to start to create backlinks to the site is to find some high-quality referring domains that will pair you up with a high-traffic, authority website with relevant content.
When you find these domains with good content, make sure they have a good backlink profile.
Backlink analysis tools such as Backlink Inspector will help you check for suspicious activity. Also, take a look at the anchor text in the links to see if there are any unnatural characters introduced.
By following these simple steps, you'll be well on your way to generating free and highly targeted backlinks.
How to find niche relevancy expired domains is one of the most difficult things any webmaster has to figure out.
There are just so many different ways you can go wrong and you have to be very careful in how you go about this process or else you could end up wasting a lot of time on expired domain names. Expired domain names are simply not worth it.
There are plenty of good expired domains but the problem is that people will sell them for a ridiculously cheap amount and you do not want to be one of the people who gets cheated. The worst part about these kinds of domain seizures is that they leave you without a website and a ton of lost traffic.
Want you to find niche relevancy expired domains you have to find a special place that can act as a filter or a tracer.
Tracers are just what they sound like. They look for websites that have certain phrases in the URL and then they will track the exact links to see if they match an actual purchase. They can even track pages that have been completely deleted from the internet as well.
This can all be done very quickly and easily online and it can all be done for free. The only catch is that you have to find a special website that can find these domains for you and deliver the results for you.
It might seem like a big task, but it's nothing compared to finding the right kind of expired domain names.
It's easy to find niches to promote on the web, but it's hard to find niche names that have not been sold or just sitting there in the web browser.
This is why it is very important to use all the tools available online to find all kinds of domain names that are going to do you good and that will find you good results.
---
How to Check Expired Domain History Easily
If you have ever wondered how to check expired domain history then you are in luck.
Checking the expiration date of a domain is an important step because if a domain has been listed in the National expired domain list then it cannot be registered again.
This means that the domain has been reserved and no one can register it. This also means that the domain that is listed is not a possible buy from an interested party.
So how do you go about getting information on how to check expired domain history?
Well, there are plenty of places that you can go to for this. One such place is your local government where they maintain a history of all domains that have been expired.
Another place to get information is through online forums. Forums are an excellent place to get answers to any question that you may have about anything including expired domain history.
There are a number of people that you can ask this question to and you should be able to receive some great advice and tips.
The best way to check expired domain history is to use a program or software that will allow you to do this from your own computer.
There are a number of different programs available to you but I would recommend using one that is free and will give you access to domain data in the same way as a database.
This will save you a lot of money because it will not charge you to look up or check the details of a domain.
Also, remember that most of these software applications are completely reliable, so you won't have to worry about their safety and reliability.
---
Where to Find Expired Domains?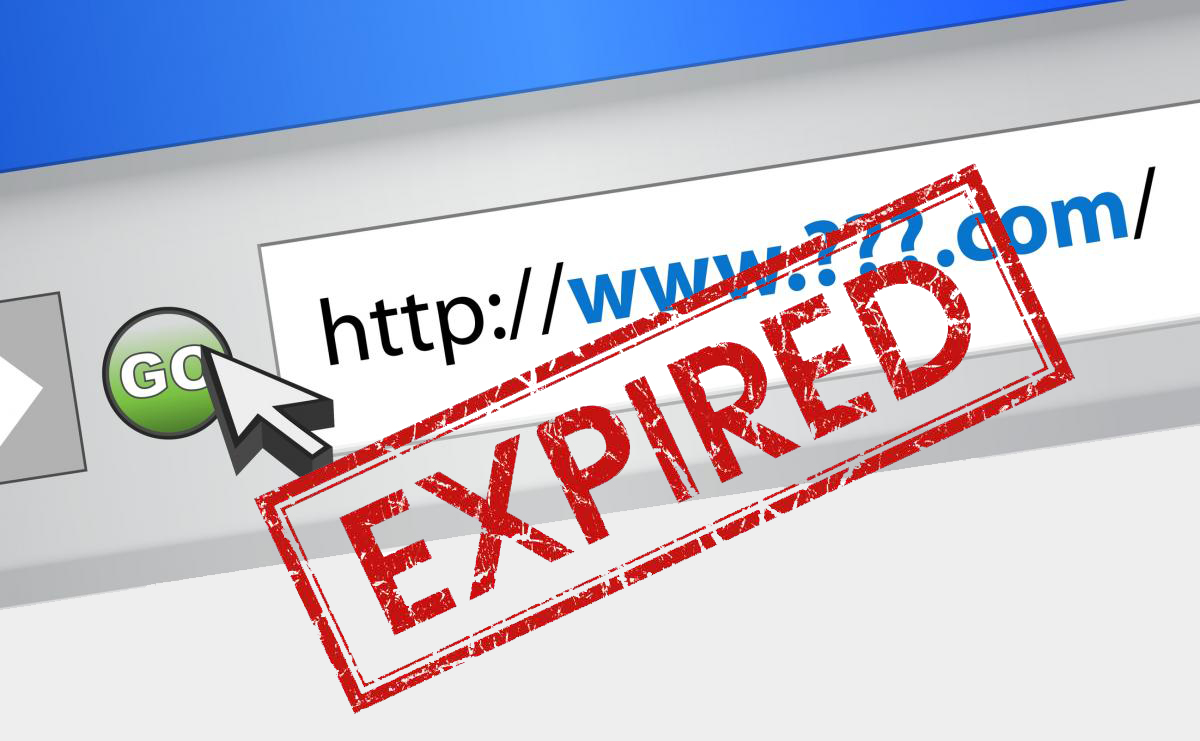 Where to find expired domains is a question asked by many people who are new to the field of online business. Expired domain names can be bought for a lot of money but finding them can be a much more difficult task.
Expired domains are ones that have been registered but have not been renewed on their registration.
You can register domain names for months and sometimes years but when it comes down to renewing them, you may find yourself disappointed because you cannot get the domain name you want.
Domain names can purchase from domain sellers, domain brokers, domain sales organizations, hosting organizations, and web hosting organizations. You can also find many domains on sale on auction sites such as eBay.
Expiration dates will vary according to the registrant so make sure you are dealing with someone who is experienced in this area. Domain names are normally ranked according to their page rank or PR and domain age.
Page rank refers to how many links exist for a particular domain. Page rank is calculated based on the keywords that are contained in the domain. The higher the page rank, the more popular the domain and the more chances of your domain name being sold.
Domain names that have a low page rank are known as "domain names with poor search engine optimization".
To determine the value of your brand name, you need to consider how many visitors will be redirected to your site after they click on your domain name and how many potential customers will visit your brand name through links in your domain name.
---
Conclusion
Summary Expired domain names for SEO has become a very popular alternative to traditional link building methods.
These domain names are set to expire at some point in the future. Some people who purchase these domains are experts in Internet marketing and know that when the domain name becomes available, they want it to be used immediately. Others don't even have a clue what they're doing with them.
You can be one of those people. Let's talk about how you can utilize these domains to achieve your goals.
One of the first things you need to do is to look at the current websites using these domains.
Find out what their rank is and how popular they are. From this, you will be able to gauge how much traffic they attract and determine if you should purchase their expired domains or not.
This information can be used to purchase domain names that have the potential to earn you money.
Summary Expired domains for SEO are very powerful tools that are sure to help you achieve success in any type of campaign you may undertake. The more traffic you can drive to your website the more chances you have of making money.
The main reason for this is that Google likes websites that have a high amount of traffic. If you can get a large amount of traffic to your site, this will make it easier for you to make money.