When deciding whether or not to buy something, what would you trust: a sales pitch or an honest customer online reviews?
Everyone with a pulse will pick the latter. According to Brightlocal, 81% of consumers rely on Google reviews when evaluating local businesses. 53% rely on Yelp reviews, while 48% will turn to Facebook and 36% to Tripadvisor for the reviews.
Customers turn to reviews and testimonials when making purchase decisions. They use them to determine whether or not they trust a product, brand, or seller. 
Now, let's examine why and how consumer reviews and testimonials influence consumer impressions.
What's a Customer Review?
A customer review is a form of customer feedback or opinion on a company's products, services, or personality.
You can find customer reviews on sites such as Google Reviews, TrustPilot, Yelp, Facebook, and Amazon.
Customers use customer reviews during their buyer's journey to understand your product and determine whether it's worth their time and money.
Anyone can publish a review online. And these reviews will remain online, accessible to anyone looking for them. 
Reviews document customer experiences — negative, positive, and sometimes untrue statements. 
Since they're posted on third-party sites, consumers view these reviews as a trusted and reliable source of information. In fact, 77% of them always read when browsing for local businesses.
49% of them trust them as much as they trust personal recommendations.
Reviews Drive Purchases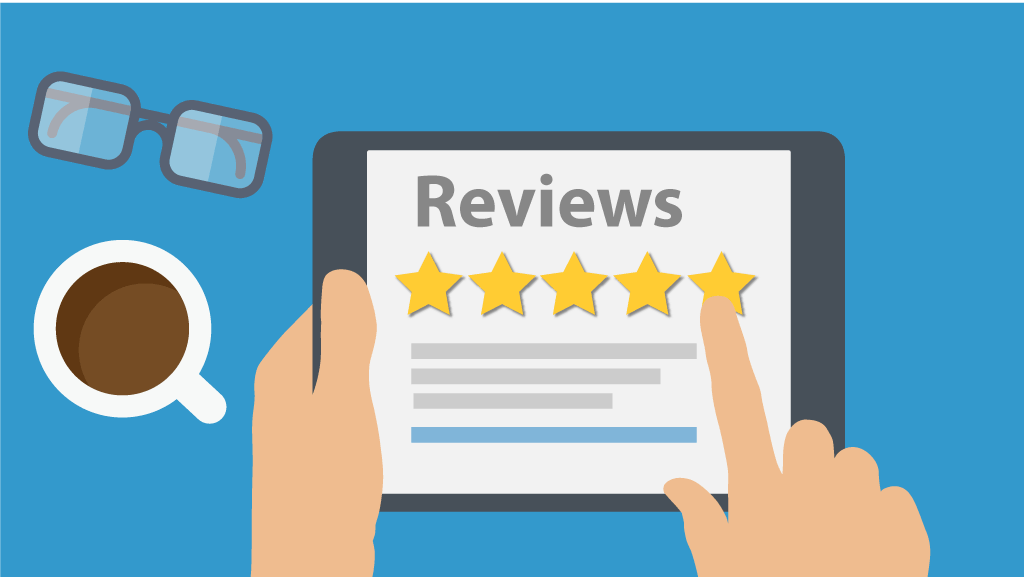 The buying process starts with customers identifying a problem and ends with them making a purchase decision to solve them. Along the road, they'll research to review their options and then narrow down to the best option they've got.
While gut feelings and information on pricing and features say a lot, customers want to be reaffirmed that buying your products or services is a good decision.
And that's what reviews do:
92% of B2B buyers will likely purchase a product or service after reading a trusted review online (source: G2 & Heinz Marketing). 
As you can see, all it takes to convince a B2B buyer to buy from you is to get your product, business, or company reviewed by a source they can trust. It's even better when the review is from a popular company they know.
One thing potential buyers hate is making the wrong decisions. They don't want to rush into making a decision they'll regret later. They'll be sitting at the edge of the conversion funnel, waiting for that final validation that reaffirms to them that they're making the right decision.
Reviews are the one thing that quashes their doubts and gets them to take action.
Not only that, but they also make customers spend more.
Customers are more likely to spend 31% more on your business when it has positive reviews (Source: Broadly). 
Every form of assurance you offer a prospective customer only makes them feel more confident in their purchase decision. In other words, it makes them feel more comfortable spending more money on you.
Reviews Will Increase Your Visibility
When buyers hit search engines with their queries, they usually don't even know they have a problem. And those that know won't even know that your product exists.
Customers start their buyer's journey with a general inquiry in search engines. They then narrow down their options until they finally get to that one business they would be comfortable enough to entrust with their money.
82% of buyers say they find review sites helpful in their search (source: G2). 
And yes, Google ranks review sites, too.
For instance, try searching for "best smartphone shop in Singapore," and nearly half of the results you see will be from review sites. 
The SEO benefits you can gain from review sites are immense. You'll reach more prospects, driving an already warm group of prospective buyers to your website or landing page.
Investing in review sites is an excellent strategy to target prospects just starting their buyer's journey and are being bombarded with multiple products within the same category.
The more content you generate for them at that stage, there more insights they'll have to make a more informed decision. Even better, they'll be more confident in their purchase decisions.
Reviews Offer Unique Information
Reviews aren't the only place your customers can learn about your products or services. They have your websites, sales pages, and pitches to know about your business and the product you sell.
The problem is that all this information will have a sales-y undertone, with little to no honesty on what the products can help them achieve.
Reviews offer details from the buyer's side of view. They look at your products and services from the perspective of someone interacting with them, giving a detailed overview of what to expect without mincing words.
When reading reviews, buyers will be most interested in customer satisfaction. They want to see if other users derived the expected value from the product or service or if it was somewhat of a disappointment.
Receiving a negative review might not feel great at the moment, but it's an opportunity to learn and show the world that you're concerned about customer satisfaction. 
The worst thing you can ever do when you receive a negative review is to ignore it. You want to respond to it politely, and with the same enthusiasm you use to respond to positive reviews.
Don't be quick to rush on the defensive. Instead, own the fact that your products or services don't meet the customer's standard. After that, you want to reassure them that you're working on sorting out the issue and ensuring no other customer experiences the same thing again.
Here's an article you want to read to find out more about how to react to them:
How To Handle Bad Reviews Online: Tips For Singapore Digital Marketers
67% of B2b buyers don't trust brands with only positive reviews. They prefer to see a mix of positive and negative reviews. It's how they tell if the reviews are genuine or fake.
No Reviews, No Revenue
Most prospects you attract won't buy your products without reading reviews first. 
You have to note that the modern consumer is well-informed. They understand their breadth of options and the value to expect from their purchase.
And yes, they know they can trust buyers' who have interacted with your business before. 
61% of online buyers prefer to read between 11 and 50 reviews before making purchase decisions. 
Customer reviews play a critical role in the customer's buying process. Your product information and sales copy aren't enough to win over customers. They might educate customers a thing or two about your business and products, but the deal breaker is in the reviews they read online.
They need positive reviews laced with a healthy dose of negative reviews to get to the finish line.
For this, we suggest you start investing in customer feedback. Find a way to encourage (or better, convince) as many of them to say something about their experiences with your products or services.
38 Key Statistics on Customer Reviews 
Still not convinced?
Here are 38 statistical data that prove the power, value, and impact trusted customer reviews have on your business: 
Proof that Customers Read Online Reviews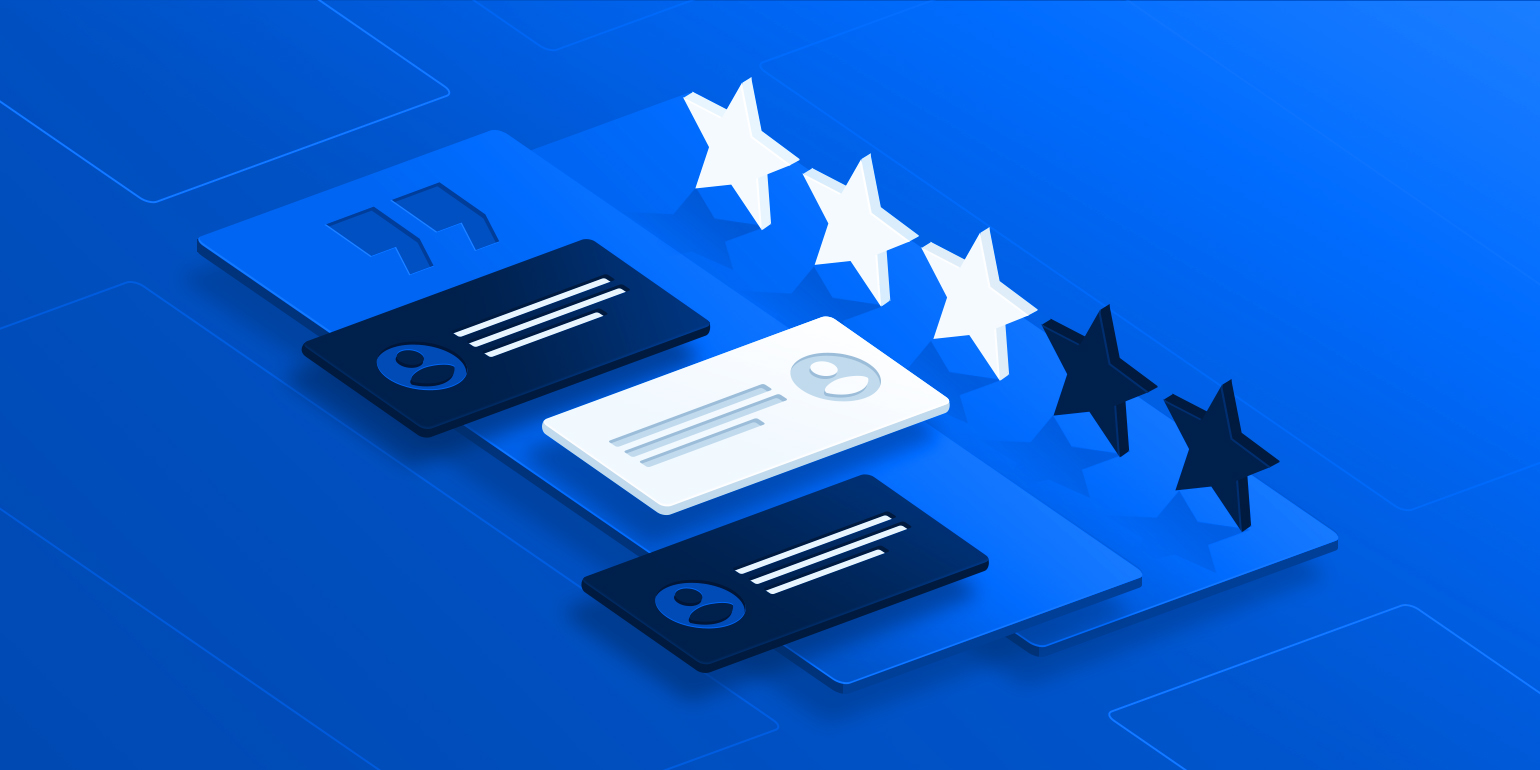 #1. More than 95% of customers say they read reviews before making online purchases (source: PowerReviews). 
They don't trust brands right off the gate. They rely on past buyers' opinions and recommendations for online purchases.
#2. 93% of customers read local businesses' reviews to determine the quality of their products or services (BrightLocal).
Before a customer visits a local restaurant or calls a local plumber, they'll check their reviews online to determine whether their services are quality.
#3. 72% of customers say they won't take any action online until they have read enough reviews about it online (TestimonialEngine). 
In other words, reviews are the biggest hindrances to customer decisions. Having your customers review your products can mean the difference between having your products fly off the shelf or being stuck with you.
The Impact Online Reviews Have on Sales
#4. 92% of B2B customers are more likely to purchase a product or service after reading a trusted review online (G2 & Heinz Marketing). 
That's a no-brainer. Imagine being a key decision-maker in a company. Your decisions have lethal consequences. Given the option to hire a company that's well-reviewed by other companies and one that's just entered the industry, who would you be comfortable to go with?
#5. Every one-star leap businesses get on Yelp leads to a 5 to 9% bump in revenue (source: Harvard Business Review). 
Moving your star a notch higher on Yelp is enough to increase your revenue by nearly 10%.
#6. Getting five reviews on a product catapults the likelihood of it getting purchased by 270% (sources: Spiegel). 
Five reviews might not seem like many, but it's enough to increase the likelihood of a customer buying from you by 270%.
#7. Adding reviews to higher-priced items increases their conversion rate by 380% (Source: Spiegel).
You don't have to reduce the price. Just add reviews to higher-priced products, and your conversion rate will quadruple. 
#8. Receiving nine more current reviews will earn you 52% more revenue than your average (source: Womply).  
Add another 25 more current reviews, and the percentage increase of your new revenue shoots to 108%.
#9. Making an effort to claim your free listing on at least four review sites will increase your revenue by 46% (source: Womply). 
You can take advantage of at least four free review sites today and increase your revenue by nearly half. These review sites include Google Business Profile, Yelp, Yahoo Local, Angi, and YellowPages.
#10. Verified reviews increase the likelihood of purchases by 15% over anonymous reviews (source: Spiegel).
Verified reviews are more trustworthy. When buyers read verified reviews, they're 15% more likely to go through with a purchase than anonymous reviews.
#11. Given two similar products with similar ratings, consumers will choose the one with more reviews (sources: Psychological Science).  
Reviews influence buying decisions. Having more reviews means consumers are more likely to choose you.
#12. Reviews make consumers 71% more comfortable purchasing a product or service (source: 3D Cart). 
Reviews soften customers. They make them more comfortable doing business with you. They quash doubts and make them less hesitant to do business with you.
#13. Customers are more likely to spend 31% more when a business has positive reviews (source: Broadly)
As it turns out, customers hold back from spending when a business has no positive reviews. But gather a couple of them, and they're likely to spend 31% more.
How Customer Reviews Influence Engagement
#14. 91% of customers (between the age of 14 and 24) trust online reviews just as much as they trust personal recommendations (source: BrightLocal). 
Reviews are akin to the recommendations we get from family and friends.
That's like receiving a green light from someone you can trust that you're about to make the right choice.
#15. 92% of consumers trust peer-to-peer recommendations (Search Engine Watch).
Customers don't look at reviewers as strangers. They look at them as peers interacting with your products or services and don't mind airing their honest opinion of their experiences.
They take their recommendations at face value and act upon them by going through with the intended purchase. 
#16. Customers require businesses to have at least 40 reviews before they can trust their star ratings (BrightLocal). 
Having a couple of reviews won't cut it. On top of that, they make your star rating less believable.
Customers expect to see at least 40 reviews before they can trust your star rating. 
So, having a 5-star with only ten reviews doesn't earn you 5-star status. 
#17. 73% of customers say they trust well-written text reviews more than star ratings (Fan & Fuel). 
Star rating will get people to click on your reviews and read them. What they won't do is influence buying decisions.
You need well-written, honest reviews about your business and products to convince customers to entrust you with their money.
#18. 85% of consumers consider any review older than three months irrelevant (Source: BrightLocal). 
Only the reviews that your customers published within the last three months count. Any review older than that is considered irrelevant and not helpful to at least 85% of customers.
#19. Reviews account for about 15% of the factors that Google uses to rank local businesses (Source: BrightLocal). 
Reviews are to local SEO, what backlinks are to organic SEO.
To rank locally, you must garner as many reviews as possible. Get more customers to review your business, and you'll begin to see your business climb through the local ranks.
#20. About 50% of Customers want to see a 4-star rating before they can consider doing business with you (source: Blumenthals)
Having a 3-star or anything less than it only lowers your prospects' confidence in your business. 
The message customers get is that you have many dissatisfied customers who don't like your product or services.
#21. 54% of consumers visit a local business website after reading positive reviews (BrightLocal).
Customers looking for local businesses don't just read reviews and walk away. More than half check the business website and learn more about the business.
#22. 67% of B2B Customers Don't Trust Brands with Only Postive Reviews (G2). 
They want to see a mix of both. Of course, positive reviews should outweigh negative ones. There must be a few dissatisfied customers for any group of customers you satisfy.
You can't please every customer, and that's the nature of business. 
Why You Should be Replying to Customer Reviews
#23. 75% of businesses don't reply to reviews (source: Womply) 
Three-quarters of businesses ignore reviews. They don't respond to them at all. 
#24. Responding to Just One Customer Review can Increase Your Revenue by 4% (source: Womply). 
Just responding to one customer review should be enough to increase your revenue by 4%.
Now imagine what can happen if you start to respond to as many of them as possible.
#25. Responding to at least 25% of the reviews you get can earn you 35% more revenue (source: Womply)
You don't have to respond to every customer revenue your business gets. Just reply to 25% of the reviews, and your revenue will surge by 35%.
#26. To Gain an Edge over Your Competitors, You Have to Respond to About 30% of the Reviews You Get (source: Uberall). 
Reviews can help you outcompete your closest business rivals. 
But having them around is just not enough. You must respond to about 30% of the reviews to gain a competitive advantage. 
#27. Customers Are Likely to Spend 49% More Money if Your Business Responds to Reviews (source: Womply)
Responding to customer reviews lets them lower their guard and go deep into their pockets.
It gets them comfortable enough to want to spend more.
#28. 53% of Customers say they Expect Brands to Respond to their Reviews within Seven days (source: ReviewTrackers)
Online customers are an understanding lot.
They know you receive so many reviews to respond to them at once. But they expect you to do it in at least seven days. After that, they'll assume you're not going to respond.
#29. 41% of customers love it whe brands respond to their reviews. They all admit that it makes them feel the company cares about them and their needs (source: BazaarVoice). 
Responding to reviews might not seem like a big deal to businesses, but it is to customers who buy from them. It makes them feel valued, not just another number contributing to the company's profits.
#30. Ignoring customer reviews puts you at risk of increasing your churn rate by 15% (Chatmeter)
Churn rate refers to the number of customers who leave your business or company during a given period, say every month.
Ideally, you want every customer you direct your way to stay with you. But that's not possible because a few will drop off for many reasons.
Not responding to their reviews alone will make 15% of them leave you.
#31. 89% of Customers Read Review Replies (BrightLocal)
Customers don't just read reviews. They read review replies as well.
They're the jury when you get negative reviews. They'll read the reviews, see your defense and how you react to the debacle, and decide if you're worth doing business with.
#32. 7 Out of 10 Customers say they Have Changed their Opinion about a Company after the company Responded to their Reviews
Without considering how you respond to negative reviews, just responding to the review shows you're humble enough to acknowledge your slip-ups.
And dissatisfied are usually logical enough to give you props for that. 
How Negative Reviews Affect Your Business
What power do negative reviews have on your business? Read on to find out:
#33. 19% of the Reviews Business Get Are Negative (source: Womply)
Regardless of how safe you choose to play, negative reviews are inevitable. On average, 19% of the reviews that a company is likely to get will be negative.
So, be prepared to deal with that. There will be customers that are dissatisfied with your products. There will be those that feel like your products are overpriced, and so on.
82% Of Customers Seek Out Negative Reviews (PowerOfReviews). 
Customers don't go looking for positive reviews. Instead, they specifically seek out negative reviews. 
They want to see the bad side of your products and not someone just hyping you up.
#35. Negative Review Can Stop 40% of Buyers from Making a Purchase Decision (BrightLocal)
Nearly half of buyers will pull back from purchasing after reading a negative review. And not just the review itself, but your whole reaction to it.
#36. When Interacting with Negative Reviews, Customers Are More Likely to Spend five Times As Long on Your Business Website (Reevoo)
Negative reviews aren't that bad. 
They keep customers on your website for longer. They're juicy, and customers enjoy engaging with them for some weird reason.
So, instead of only embedding positive reviews on your site, you also want to embed negative ones. It's even better when you can embed the entire thread, not just the review.
#37. Businesses with 15 to 20% Negative Reviews Have 13% More Revenue than Those with 5 to 10% Negative Reviews (source: Womply)
Customers love negative reviews. That's because they're more trustworthy than positive ones.
When people fake reviews, most of the time, they'll be in all praise of their business and products.
Rarely do you see businesses fake negative reviews about themselves – and that's why customers love reading them.
#38. 72% of B2B Customers Admit to Relying on Negative Reviews to Get a More Indepth and Credible Insight into a Business or Product (source: G2)
B2B buyers will skim through positive reviews but keenly read through negative ones. That's because negative reviews are more indepth and credible.
Angry customers don't hold back. They let out the most minute details about a product and their experience with it.