When Instagram first popped onto the scene, many marketers dismissed it as a fad that would quickly fade into oblivion. But now, Instagram has firmly established itself as one of the most popular social media sites, so much so that nearly all online users have at least heard of it.
And yes, it's become more than just a simple photo-sharing app. It's now a fully-fledged marketing platform where businesses can connect with potential customers and build their brands in unprecedented ways.
Looking at their newest features and capabilities, it's clear that Instagram is constantly evolving. In the last year alone, they released dozens of new and exciting features for businesses — shoppable Instagram posts, IGTV, advanced analytics for business profiles, shoppable posts, and more, some of which significantly impact your business campaigns. 
Whether you work in media, education, or ecommerce, it pays to build an Instagram presence. But to get the most out of this platform, it helps to know it (and your audience) inside-out, including how to build a solid Instagram stories strategy, what kind of content resonates with your target audience best, and how to track your KPIs and build a more effective campaign.
This guide is for you if you want to boost your Instagram marketing efforts and improve your overall social media marketing strategy. Here we'll cover everything from building a solid Instagram stories strategy to tracking KPIs and optimizing campaigns — so keep reading!
Let's begin!
#1. Increase Your Following
The question going through every marketer's mind is, "How the heck am I going to build a following on Instagram?" While there's no magic formula to boost your following overnight, there are some simple strategies you could employ to grow your Instagram presence and connect with more potential customers.
You need followers to turn into leads. So, the first step is to identify and pinpoint your target audience and create a strategy to help you reach them.
Without followers, you'll struggle to get your posts seen and generate real engagement on your content. 
It's even worse if it's a new account. You'll find it difficult to rack up those first few followers.
Some tips to help you grow your following on Instagram include:
Post Regularly and Consistently.

Try to post at least once a day, if not more, as this will help keep your account active and make it easier for people to discover your content.

Leverage Hashtags.

Using relevant hashtags in your posts can help you reach a wider audience. You can also join and participate in relevant hashtags conversations to build your brand's reputation and gain new followers.

Join and engage with other groups or communities on Instagram.

You can find relevant groups by searching for specific keywords and joining and participating in those discussions to build relationships with other users.

Partner with influencers. Influencer marketing can be a powerful way to build your following, reach new audiences, and boost your brand's visibility. Find influencers in your niche and team up with them to create content, promote your products or services, or run contests or giveaways.
It also helps to understand why people follow brands and tailor your content accordingly. For example, people follow brands for entertainment and inspiration, so you should aim to create visually engaging and entertaining content that provides useful and actionable information or advice.
So, why do users follow brands on social media?
73.4% follow brands because they're interested in a product or service they offer.

58.8% follow brands to access exclusive or early product launches or sales.

51.3% follow brands for entertainment.

41.5% follow brands because they're interested in their industry

25.1% follow brands because they want to communicate with the company.

And lastly, 21.0% follow brands because their family and friends also follow them.
As you can see, most users follow brands for practical, utilitarian reasons. They follow them to gain access to exclusive products or sales, learn valuable tips and advice, or stay up-to-date with industry trends and news.
So if you want to improve your Instagram marketing strategy and grow your following, you must focus on creating visually engaging, entertaining, and informative content that your target audience will find helpful and exciting.
You can start by contacting users who follow you on other social media platforms. Tell them briefly about your profile and ask them to follow you on Instagram. You can also engage with potential followers by liking and commenting on their posts.
Send out messages to your email list, or post about your Instagram profile on other social media platforms like Facebook, Twitter, and LinkedIn. It's even better if you can offer them an incentive to follow you, such as a discount or exclusive content.
Another trick you could use to boost your following is following other Instagram users. However, you do not want to follow random users, just the ones relevant to your niche.
You also want to create a "we follow back" post and use the #wefollowback hashtag so that other users searching for this can find you. 
With some hard work and dedication, you'll soon start to see your Instagram followers grow, making your marketing efforts more effective and worthwhile.
#2. Focus on First Impression
When people visit your Instagram profile for the first time, they will judge you based on your bio and profile picture. So it's up to you to create a strong first impression representing your brand in the best light possible.
Your bio should be short and to the point, clearly stating who you are, what you do, and what your brand stands for.
When a user lands on your profile, they shouldn't have any doubts or second thoughts as to whether to follow you or not. 
And your profile picture should reflect your brand, so make sure it's consistent with other images and posts you've shared on social media.
With a strong first impression, you'll gain more followers and build stronger relationships with them.
Your profile should define you and, most importantly, what you do. Be sure to include a short bio that briefly describes your brand, your mission, and what you offer. 
Having your logo for your profile picture can also go a long way in helping people recognize and remember your brand.  
So before you start posting on Instagram, ensure your profile is fully optimized for first impressions. You'll likely see a huge difference in the number of followers you gain over time.
Here's an example of a strong first impression:
Dollar Shave Club is an online shaving subscription service that has built a strong following on Instagram based on its witty, engaging brand personality.
Their profile is simple yet eye-catching, with a clear description of what they do and an eye-catching logo for a profile picture.
Their bio is brief but detailed, with a link to their landing page encouraging users to sign up and learn more about their subscription service. 
And with over 220K followers and hundreds of likes on each post, it's clear that Dollar Shave Club has mastered the art of attracting and engaging followers on Instagram. 
Essentially, you want your Instagram page to grab people's attention and make them want to learn more about your brand. You can quickly achieve this by focusing on your first impression and creating a strong, persuasive profile that accurately represents who you are. 
You also want to keep everything short and straight-to-the-point, since the average Instagram user has a short attention span and won't spend too long on your page.
#3. Post Regularly
Consistency is key, not just with Instagram but with everything you do online. Posting one photo once every month or two isn't going to cut it if you want to grow your following and build strong relationships with your followers.
It wouldn't even be fair to refer to that as an active Instagram page. Instead, you must post regularly and consistently, at least a few times per week, if not more.
The idea is to keep your brand fresh in the minds of your active followers. At the same time, you don't want to flood their feeds with your posts. That will only overwhelm them. So, find the middle ground and post regularly to keep your followers engaged and interested.
To help you find the right balance, try using a social media management app that lets you schedule your posts in advance. That will help you stay on track with posting regularly without overwhelming your followers or missing out on any potential opportunities.
If you have more content to post, I suggest you add it to your Instagram stories. If you don't know what that is, I suggest you check out our guide:
So, how often should you post on Instagram? Here's what the stats have to say:
Research shows successful brands post 1.5 times/day (

Source: RevLocal

). That translates to about 10 or 11 posts per week.

And it's not just about the number of posts but the timing. Top brands typically post

during office hours.
Why is this so? Because that's when most people are active and online.
Nearly 90% of employees admit to checking social media at work. So posting during office hours is a surefire way to get your content in front of potential followers.
Also, posting regularly ensures you have a steady stream of fresh content, and you need to be consistent with your posting schedule if you want people to follow you.
#4. Don't Be Salesy Or Aggressive
It's a common misconception that you can use Instagram as a sales channel.
Sure, some people do this successfully, but to do it right, you must first focus on building relationships with your followers.
That means posting valuable and engaging content rather than overly promotional or salesy.
We understand that you want to drive sales and grow your business, but too much of this will turn people off. So, mix up your content.
Be funny, entertaining, informative, or even just post pretty pictures. Whatever you do, don't be overly aggressive with your sales tactics on Instagram.
Here are some ideas on what types of content you can post:
Motivational quotes and images

Tutorials or how-to guides 

Behind-the-scenes photos or videos of your business 

User-generated content, such as customer reviews or customer photos 

Customer testimonials or case studies

Contests and giveaways

Product/service reviews and recommendations 

Events or announcements, such as new products, launches, or special promotions

And, of course, lots and lots of beautiful, eye-catching images
So, what makes a brand annoying on Instagram?
57.5% are considered annoying for posting too many promotional posts

38.4% of brands are deemed annoying for using excessive slang and jargon

34.7% of brands are considered annoying for not having a personality on their Instagram account

32.3% are annoying because they're trying to be funny when they're not. In other words, some users find those lame jokes to be annoyingly cheesy.

And lastly, 24.7% of users hate brands that don't reply to their messages.

Worse, 46% of users say they'll unfollow a brand on social media if they post promotional posts too frequently, according to a study by Sprout Social.
So, how can you avoid being annoying on Instagram? Be consistent, post quality content regularly, and don't be afraid to show a little personality. Most importantly, try to strike the right balance between promotional and engaging content, so you don't appear aggressive or salesy.
Don't put all your words in capital or include tons of stars and quotation marks. Instead, use proper grammar and punctuation to create a polished, professional tone of voice. And lastly, be sure to respond promptly to any messages or comments, as this will help build trust and credibility with your followers.
#5. Go Live
Instagram has a live broadcast feature, which you can use to engage your audience more interactively.
Users love live broadcasts because it provides a more authentic and unfiltered look into your business. 
And by going live, you can directly answer questions or interact with viewers in real-time, making it a great way to build relationships with your followers.
So consider going live from time to time, whether a product launch or an office tour. You can also use live broadcasts to give sneak peeks or share behind-the-scenes footage of your business.
That can help create a sense of community and build stronger relationships with your audience.
And remember, always keep your live broadcasts short and sweet since no one wants to watch a long and boring video.
There are endless possibilities with your live streams, so get creative and see what works best for your business.
Another way to utilize Instagram live is by collaborating with other brands or influencers in your niche. That can help you reach a wider audience and drive more traffic or sales to your business.
You can also reach out to other brands and ask to be featured on their pages or to collaborate on a live broadcast. That can help increase your exposure and drive even more traffic and followers to your account.
#6. Add Pictures and Videos to Your Stories
Stories are to Instagram, what blog posts are to regular websites. They provide an engaging, visual way to interact with your followers and keep them up-to-date on the latest happenings with your business.
One of the great things about Instagram Stories is that they disappear after 24 hours, so you don't have to worry about maintaining them for too long.
And not only do stories keep your followers engaged, they can also help you increase traffic and sales.
Plus, you can post as many daily stories as you wish since they do not flood the user's timeline. But that's not to say you should go overboard with them — stick to 20 stories per day, tops.
To see the full potential of Instagram Stories, consider adding pictures and videos to your stories regularly. You can use these to share behind-the-scenes footage, give a quick tour of your business, or even share testimonials from happy customers.
You could also use them to share discounts or special promotions you're running on your site. 
The idea of using stories is to keep your brand on top of your followers' minds while providing them with engaging content.
To add pictures and videos to your stories, swipe on the home screen to access your stories. Then tap the "+" button, and upload videos and photos from there. 
Then you can edit them by adding text, filters, stickers, or GIFs.
You can even add links to your stories (using clickable stickers) so followers can swipe up and be directed to a specific page on your website. 
Keep in mind that adding links to your stories is only available for business profiles, so be sure to switch to a business profile if you intend to take advantage of this feature. 
Similarly to live videos, Instagram Stories are a great way to interact with your followers in real-time and answer any questions they might have. 
So be sure to respond to stories and messages as they come in, and create a strong connection with your followers. 
You can also use stories to partner with other brands or influencers in your niche or to promote your products and services.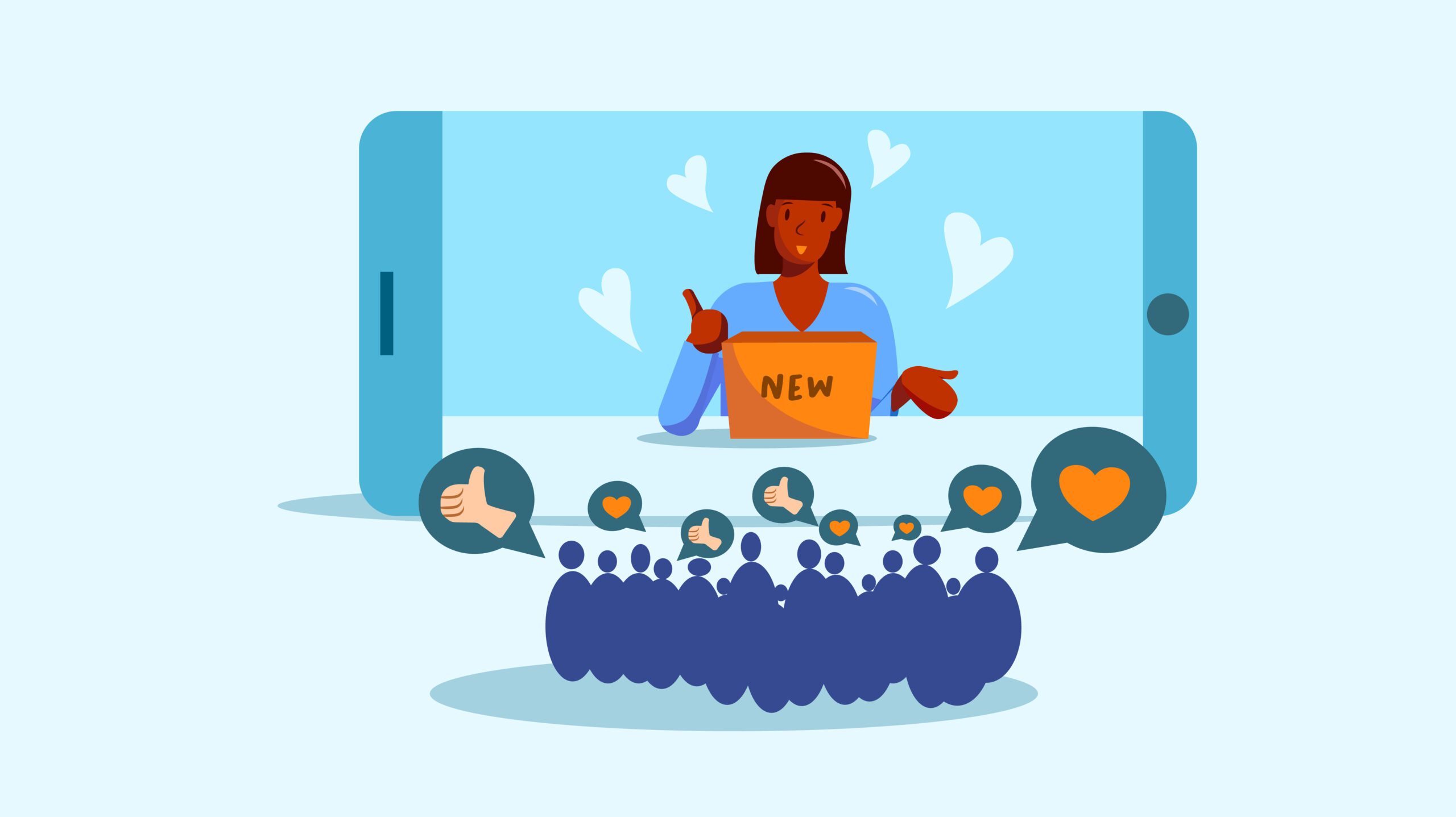 Influencers are individuals with large followings on Instagram who have built up credibility and trust in their niche. They can help you reach a broader, highly-targeted audience without forking out tons of money.
You can use influencers to promote your brand and products and generate traffic and sales through Instagram.
And yes, 94% of marketers say they found influencer marketing effective for their business. 
That's because followers trust them, which can have a powerful effect on your brand.
82% of users are likely to follow the recommendations micro-influencers make, while 94% believe these influencers are highly knowledgeable about the things they talk about.
Thus, partnering with influencers to promote your business on Instagram is the most effective and straightforward way to increase website traffic and drive sales.
Instagram just happens to be the primary social media platform for influencers.
If used correctly, influencers can be the most cost-effective marketing strategy.
They also have a higher conversion rate than digital ads, which makes them well worth the investment.
To find influencers in your niche, use hashtags like "#influencers" or "#instafollowers," and then find the most popular profiles.
I recommend micro-influencers with 10K and 50K followers. Just check to make sure they have:
a high engagement rate (at least 5%) 

quality content and captions 

a good follower base (at least 10K followers)
Remember that you might need to pay influencers for their service, but believe me, it's worth it.
Contact them, share your proposal with them, and ask if they'd be interested in promoting your brand on their Instagram accounts. 
Once you've locked in a partnership, give them guidance on what kind of content they should post and when. And be sure to provide them with any necessary materials they might need, such as images or videos. 
Also, ask if they'd link to your website in their stories or bio and if they'd be interested in doing a live video.
#9. Run Targeted Ads
Another great way to get people to visit your website through Instagram is to run targeted ads.
It's one of the most effective ways to reach users who don't follow you and are less likely to discover your brand organically.
Use strategies such as location tagging, running contests, and influencer marketing to increase engagement and get more followers.
Once you've built up your following, use ads to drive website traffic, build brand awareness and generate leads.
Facebook (now Meta) acquired Instagram in 2012. 
They would integrate their ad platforms and make it easier for businesses to generate leads on the platform. 
Now, you can use their ad feature to set up ads on both networks simultaneously and target your ideal audience.
What's more? Thanks to the integrated ad manager, their ad campaigns are easy to set up and manage.
Use parameters like age, gender, location, interests, and more to select your audience. 
Then, use their powerful targeting algorithm to find your ideal audience and serve ads to them. 
You can even use the Facebook pixel to track users who visit your website and target them with ads.
You can do many things to optimize your Instagram ads, such as using eye-catching images and video thumbnails, adding a call-to-action button, and optimizing your ad copy. 
Always A/B test different parameters to see what works best for your business.
#10. Take Advantage of the Swipe Up Feature
The swipe-up feature is a game-changer for businesses that want to drive traffic from Instagram.
For years, Instagram users had trouble directing users to external links from their posts. 
That is until they introduced the swipe-up feature. 
Now, businesses can easily add links to their posts and stories and drive users directly to your landing page, blog, or website. 
You can even use it to drive sales by linking to product pages and using retargeting pixels to serve ads to people who visit your website.