You have a big dream. You want to grow your business and be able to provide for your family. You might even want to travel the world and see its wonders. Whatever your dreams may be, there's a way you can make them come true.
Thanks to the global reach of the internet, your business can now reach millions of people. All you need to do to take advantage of this is give them the information they need to make a better decision.
What is SafeOpt?
SafeOpt is a platform that connects travelers with safety-conscious businesses. When a traveler makes a booking on our site, they are automatically provided with a list of vetted businesses that they can trust to give them a safe and pleasant traveling experience."
With SafeOpt, you can target highly responsive audiences. You can get in front of people who actually want what you have to offer, rather than having to chase down web traffic with cheap clicks or installs.
People who visit your site because they're searching for a business that offers what you provide will remain on your site for longer, providing more opportunities to grow your business.
The Rise Of Online Travel Agencies
Thanks to the internet, competition in the travel agency world is at an all-time high. With more people getting access to the information they need to make travel plans, online agencies have risen to the top in a big way.
These agencies provide travelers with a safe and pleasurable travel experience through a trusted network of businesses.
A travel agency's main function is to connect consumers with travel arrangements. To achieve this, they receive and process bookings from customers, and then organize and plan the customer's trip. In addition to receiving bookings, some travel agencies act as booking agent, finding available properties that fit the desires of the customer (e.g., luxury hotels or quaint bed and breakfasts).
To provide travelers with a more personalized experience and to keep them coming back for more, many agencies have begun to offer online booking tools that allow customers to make informed decisions and have complete control over their travel plans.
When making a booking on a travel agency's website, the customer is usually presented with a choice of luxury hotels, famous historical landmarks, or quaint bed and breakfasts near the one they initially selected. Once a booking is made, the agency will take care of everything else, including making all the travel arrangements and ensuring the customer has a safe and luxurious experience.
Thanks to the luxury of the internet and online marketing, businesses can now provide a level of service that was once reserved for large agencies.
More Than Meets The Eye
Let's say you're a business owner who provides travel service for women. You notice that a lot of your customers are looking for escapism and wanting to have a change of pace from their usual routine. At the end of the day, you know what they want and you have the ability to provide it. What happens next is up to you.
Thanks to the endless possibilities of the internet, you can now tap into a large market of people who want what you have to offer. With SafeOpt, your business can now reach more people than ever before.
You can get in front of the right audience and provide them with valuable information that will help them make better decisions about their travel plans.
For example, when someone visits your site and looks for a travel agency that provides escapism for women, you can show them a list of businesses that meet their needs.
Better still, you can put a face to the name and show them that you are a real person who can be trusted. This information alone can greatly expand your reach and the number of people who might be interested in what you have to offer.
Your business single-handedly grew a fraction because of the power of the internet.
Important Things To Know If You're Using SafeOpt For Money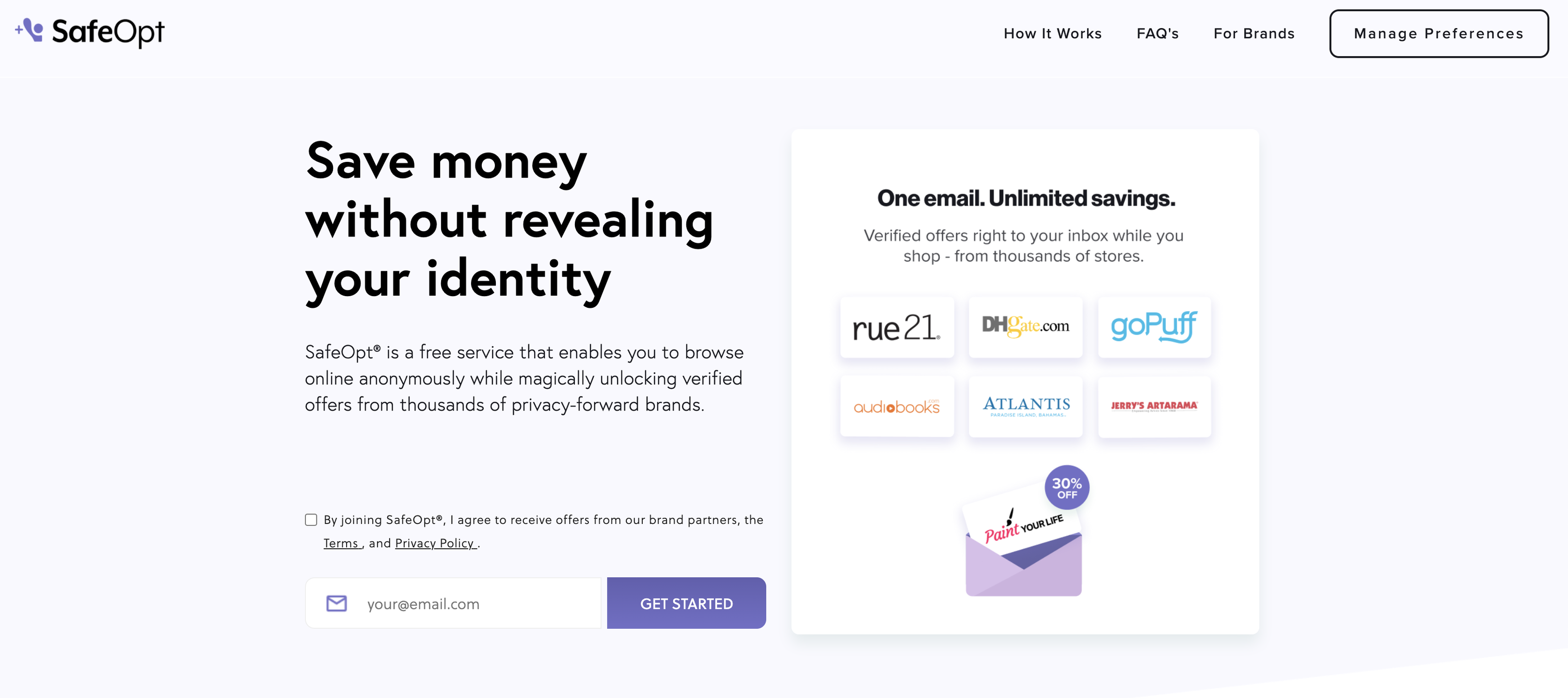 If you're using SafeOpt to store your Bitcoins, LTCs, or any other cryptocurrency, you should know a few things first.
Here are some important things to know if you're using SafeOpt:
Keep Your Private Keys Locked Away
The security of your cryptocurrency is very important to you. Without a secure place to keep your private keys, nobody can access your funds.
Nobody can steal them from you. Nobody can claim them as your own. If you lose your private keys, you'll lose access to your funds forever.
That's a very bad thing! To keep your cryptocurrencies safe, you should never reveal the private keys to anybody. Not even SafeOpt itself.
Even if you're feeling generous, revealing your private keys to anybody shouldn't be a thing.
If someone threatens you with legal action or violence because you didn't reveal your private keys, you have a responsibility to protect your assets. There is absolutely no reason to put yourself or others in danger by being careless with your private keys.
Only Use Exchanges You're Confident In
In the same way, you'd be suspicious of anybody offering to buy your car for cash, you should be suspicious of anybody trying to buy your cryptocurrency with a credit card. Using unverified exchanges puts your security at risk.
If you're concerned about the security of your cryptocurrency, use a personal or family recommendation instead of going with the first person you meet on Reddit. This way, you'll be sure to find a secure place to keep your keys, and the person you're dealing with will be somebody you know and trust.
If you do business with somebody you know, you can be sure that they will honor their end of the bargain. You don't want to do business with anybody who doesn't have your best interest at heart.
When it comes to your security, nobody wants to be the culprit, but it's inevitable that somebody will try to skim off your funds without your knowledge. When that happens, you'll be the one who suffers most because you didn't protect your privacy.
Maintain Responsibility For What You Post On Social Media
Make sure you're mindful of what you post on social media. You have a limited amount of space, and you don't want to fill it with inappropriate content.
You are responsible for what you post on social media. You can't hide behind a fake name or a nickname. If you're going to post about scamming or illegally promoting products, you should expect to get caught. You're not being anonymous when you use a fake name on social media. You can't simply hide behind a mask.
You are in fact, revealing yourself to the whole world. If you get banned from a social media site for being too mean or too honest, you will lose access to a lot of potential customers.
You will also likely lose a lot of money because there will be no platform for you to promote your products or services.
Back-Up Your Computer
Make sure you have some sort of backup strategy in place when using your computer. If your hard drive crashes, you'll lose all your data. Not just the important stuff like your tax documents or your personal emails; you'll lose all your cryptocurrency as well.
It's crucial that you make regular backups of your computer data. There are a few excellent free programs that can be used to back up different types of data. Having a backup strategy in place will give you the confidence to move forward, knowing you're not going to lose everything.
Regularly backing up your computer data can be a hassle. There are a few excellent free programs that can be used to automate the process and make it easier. Some examples are, CrashPlan, SimpleBackup, and Carbonite.
Monitor The Bitcoin Charts
Make sure you're monitoring the Bitcoin charts. This is especially important if you're using leverage on an exchange to increase your purchasing power.
For example, if you have 1 BTC worth of bitcoin on an exchange and you decide to use a credit card to make the purchase, there is a chance that the value of bitcoin could drop significantly before your transaction is confirmed. This is something you want to be aware of before using leverage on an exchange. You don't want to lose your entire investment.
It's also important to monitor the bitcoin forums, Reddit, and Twitter to get an idea of how customers are experiencing different aspects of the Bitcoin ecosystem. This could help you identify potential pitfalls before you even enter the market.
For example, if somebody is talking about how sketchy some of the smaller Bitcoin exchanges are, maybe it's not the best place for you to be making your next purchase.
Only Trade With Professionals
Bitcoins aren't exactly meant to be held in storage like traditional gold or paper money. Instead, they are supposed to be spent on goods and services. It's a digital version of gold.
If you agree, it's probably best to only trade with professionals you are somewhat familiar with. This will help ensure that everything is done by the book and that there are no unpleasant surprises when the transaction is finally completed.
It's not always easy to tell how reputable an online broker is until after you've signed up and deposited money into your account. This is why it's best to only deal with people you know and trust.
Nobody wants to risk their money on something that might turn out to be a scam. If you're not comfortable doing business with a stranger, then find somebody you know in your community to do business with instead.
Once you feel comfortable, then move up to the next level. Don't be scared to look for additional help if you need it.
There are a lot of resources available to you. With a little bit of effort, you will be able to navigate this new world with ease. Just make sure you do your research first. Take your time. It can be a little overwhelming, but it will all make sense in the end.
Attracting The Right Audience
You can use a number of tactics to attract more visitors to your site. While some of these tactics are free, others might require a budget.
It depends on what works best for you. Some suggestions include:
Getting in front of people who are already interested in your topic
Giving something away for free
Offering a discount for those who join your email list
Creating a buzz about your business by being active on social media
Running advertising campaigns on Google
Attracting affluent travelers who can be valuable customers
Offering travel counseling for those who want to travel but are worried about safety
Providing an exceptional customer experience by using the right technology
Bringing together trustworthy businesses who want to connect with potential customers
Being known as a go-to resource for those who need your unique expertise
Establishing credibility by publishing valuable and authoritative information on your site
Giving the customer control over the travel experience by using the right technology
Becoming a thought leader in your industry
Each of these tactics, when used separately, can help you grow your business. When used together, they can help you attract the right audience, build credibility, and provide an exceptional experience for your customers.
What are you waiting for? The world is your own personal oyster. Why not open up a whole new world of opportunities for you and your business?