Are you a business owner in Singapore looking to boost your sales and increase brand awareness in 2023? 
If so, you may be wondering if you should hire a marketing professional to help you achieve your goals. 
In this blog post, we'll be discussing the top reasons why hiring a marketing professional in Singapore can be a game changer for your business in the coming year. 
From understanding the latest trends and technologies to developing effective campaigns and strategies, a marketing professional can help you take your business to the next level. 
So, let's dive in and explore the benefits of hiring a marketing professional in Singapore for 2023.
Reasons Why You Need To Hire A Marketing Professional
In today's competitive business environment, knowing you have an experienced and skilled marketing professional on your team can mean the difference between success and failure. 
With so much rivalry, standing out from the pack requires innovative approaches.
Hiring a marketing expert can boost your bottom line in many ways: more exposure for your brand, happier customers, higher conversion rates, and more money in your pocket. 
Taking your business to the next level requires the expertise of a marketing professional, and here are the top reasons why you should hire one.
Acquiring Expertise in Your Field
To begin, a skilled marketer will be well-connected and up-to-date on the best practises and trends in digital advertising.
They'll be aware of the best ways to connect with customers on various channels, the most successful campaigns, the messages that resonate with various demographics, and much more.
For instance, if you want to reach local Singaporean consumers, a digital marketing agency there can assist you in developing and implementing successful campaigns. 
Their expertise will allow you to take advantage of the latest strategies and tools, keeping you at the forefront of your field at all times.
Expertise in social media advertising, content marketing, and SEO techniques are just a few of the services they provide. 
They also have extensive knowledge and experience in the digital marketing landscape and can tailor their strategies to the specific needs and objectives of each client business.
Increased Understanding of Customers
Hiring a marketing expert also helps you learn more about your ideal clientele. 
Customers' habits can be predicted and acted upon with the help of sophisticated analytics tools and data collection methods.
Let's say, for the sake of argument, that your intended audience is young adults. 
If so, you can use that information to better target your messages, learn what kinds of content they find engaging, and figure out where to best distribute your content.
They will look at information gathered from customers, investigate the tactics used by rivals, and take advantage of market shifts. 
In addition, they will be able to monitor how well your efforts are doing and provide you with insightful criticism on where you can improve.
Thus, you can be confident that you are constantly getting the most out of your advertising budget.
Saves Time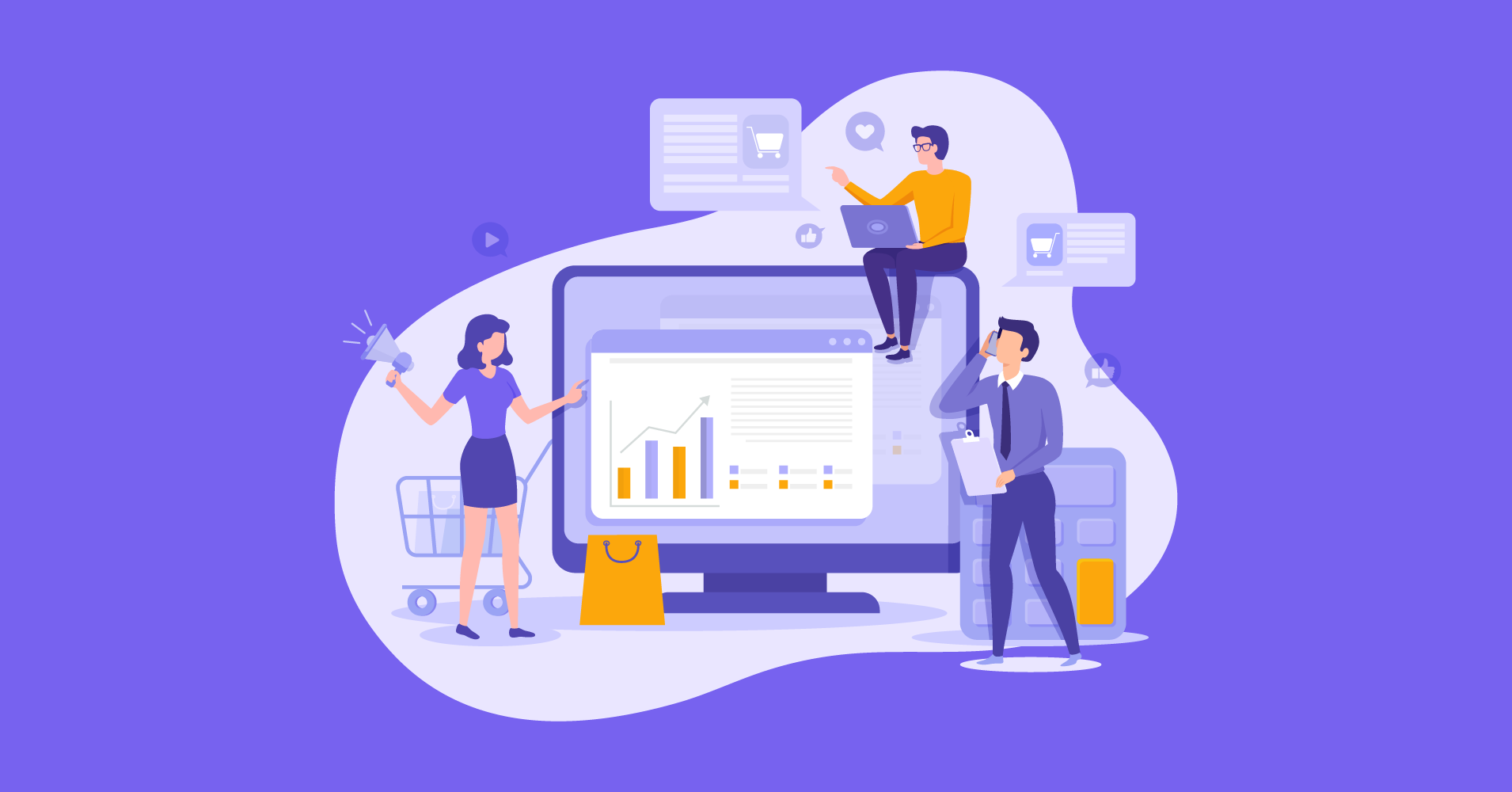 Hiring a marketing expert might help your company save time and money. 
Putting out a successful campaign from scratch can take some time. 
To achieve your goals of maximum exposure and success, it is not enough to simply come up with novel ideas; you must also implement them effectively.
Social media, email marketing, content production, and so on are just some of the channels that can benefit from the assistance of a digital marketing agency. 
With their help, you may develop effective strategies and put them into action on schedule.
When you work with an expert, you can rest assured that your campaigns will be carried out effectively and that your articles will appear at the appropriate times. 
While they manage your company's advertising, you're free to concentrate on running the rest of your operations.
This will guarantee that nothing gets overlooked and that your firm runs smoothly from top to bottom.
Advertising and Promotion
The value of brand management is often disregarded by business owners. In order to maintain and improve your brand's reputation, it's best to work with a seasoned marketing expert.
They will research the industry and your competitors to determine how to best raise your brand's profile and expand your customer base.
Furthermore, marketing experts know how to accurately portray your brand's image through the usage of design aspects. 
Everything they produce, from logos to websites, will have the same polished, unified look and feel across all mediums.
You'll gain more respect and the trust of your customers if you do this.
Low-Cost Methods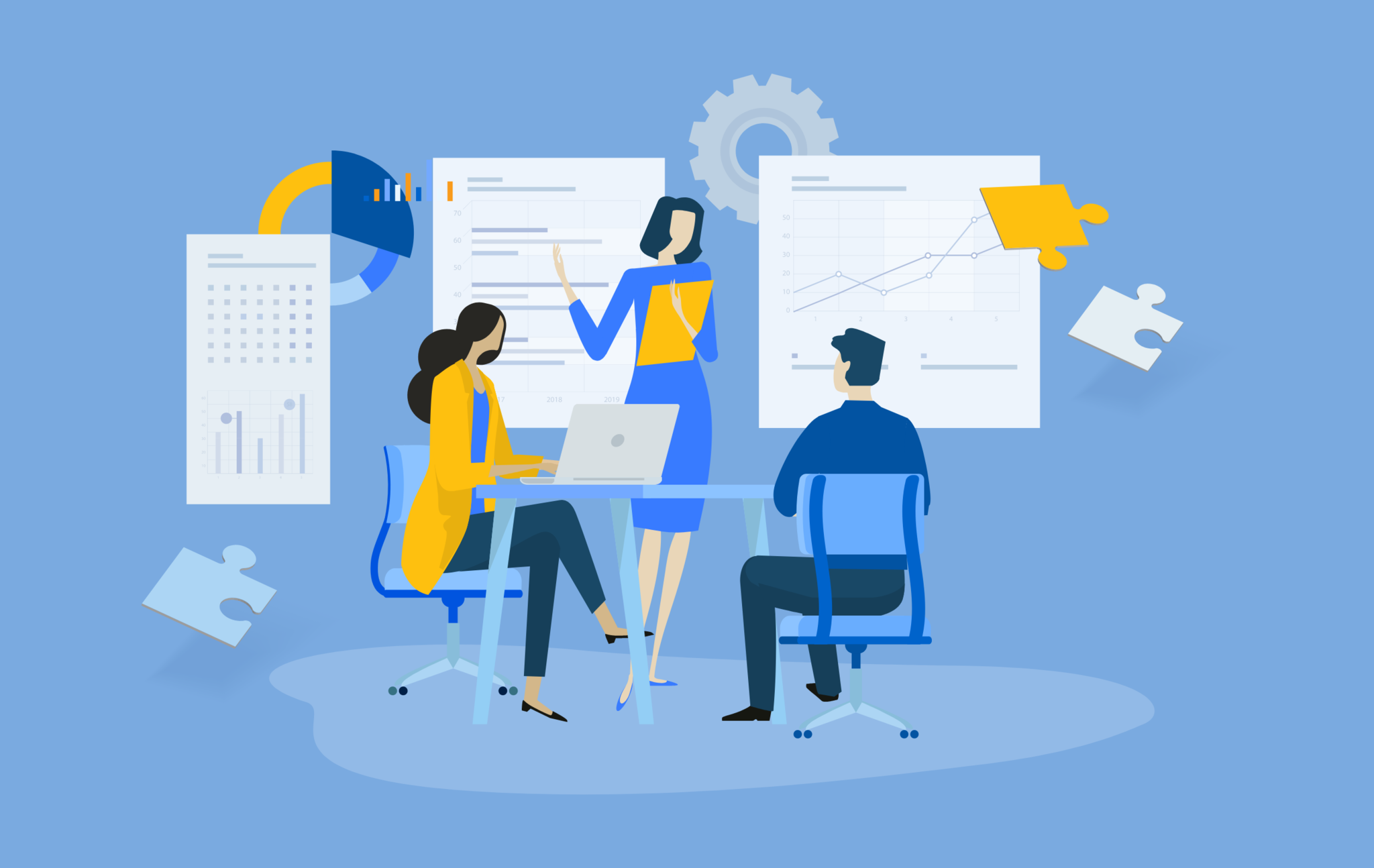 As a result, many companies are on the lookout for methods to improve profitability and productivity. 
In the long run, it may be more affordable to hire a marketing expert.
You can save time and resources by working with just one marketing consultant instead of hiring a large team to handle your needs.
They offer the expertise and tools necessary to create cutting-edge methods that cut expenses without sacrificing effectiveness. 
This cuts down on unnecessary costs and keeps you from going overboard financially.
Using analytics and automated systems, they may assist you in making the most of your social media marketing, for instance.
Effective Resource Allocation
If you're just starting out in the marketing industry, you probably aren't aware of all the resources available to help you succeed. 
The time you put into learning how to use each tool could be better spent actually working.
In a short amount of time, a trained marketer can determine which tools will be most useful for your business and demonstrate how to put them to work. 
They will be able to evaluate available possibilities and suggest the ones that will save you the most money.
To guarantee the success of your efforts with minimising investment of any kind, this is a must. 
This is crucial for companies who wish to maximise the effectiveness of their advertising budgets.
Effective Methods
A skilled marketer can also develop unique approaches to advertising for your company. 
They will examine the information, learn about consumer tendencies, and create efficient advertising campaigns.
For small firms looking to differentiate themselves, this is crucial.
Search engine optimization, content promotion, and influencer advertising are a few examples. If you want to attract new clients and strengthen existing ones, hiring a professional can help you do both.
For instance, they may assist you in developing engaging freebies and coordinating exciting events that bring your target audience together.
Objective Views
An expert in marketing will be able to look at your company with objectivity. They will be able to provide you honest feedback on how effective your campaigns are. 
You can then make the required adjustments to your strategy to get better outcomes.
For example, if a marketing effort fails, you will receive honest feedback on its performance. 
You may count on their straightforward guidance to improve the quality of your life.
You can rely on our guidance to lead you in the correct direction and help you make sound business choices. 
When compared to the advise of loved ones or coworkers, who may have ulterior motives or little expertise, this is a significant improvement.
Show the Technologies and Developments That Will Last Into the Future
Marketing experts are always aware of and adapt to new developments in the field. As a result, your campaigns will always reflect the most current information and trends. 
Artificial intelligence (AI) and virtual reality (VR) are two examples of cutting-edge technologies that can be used to provide a more interesting and exciting experience for the client.
If you use state-of-the-art technology in your advertising initiatives, you can easily stay ahead of the competition.
In addition, these firms will anticipate future developments, allowing them to adapt your advertising accordingly. 
They'll be able to help you get ahead of the competition by preventing problems before they even arise.
For instance, they will be able to find fresh keywords and strategically implement them into your material to improve your search engine rankings.
Connections
Professionals in marketing not only have access to a wealth of information and tools, but also to a sizable network. 
In this way, they may speedily introduce you to prospective business partners and suppliers who can contribute to the development of your company.
In other words, they may know a public relations expert who can raise your profile in the press, or a web designer who can build you a functional and engaging online presence.
To grow rapidly and dominate one's field, this is a must-have for any firm. 
A skilled marketer may facilitate introductions to potential partners, facilitate the closing of new business deals, and broaden your audience.
This will offer you an edge in the market and help you earn the most money possible.
Relations with the Media That Are Well-Established
Relationships with the media have already been created by specialists in marketing. 
For them, this means less work promoting your goods and services.
You can get great advise on how to contact the media from them, which will help spread the good word about your company.
As an added bonus, establishing ties with the media will introduce you to their readers and viewers. 
In the long run, this will help you boost sales and revenue by exposing your company to a wider audience of potential customers.
It will be less of a hassle to work with other companies, throw events, and use celebrities as product promoters. 
As a result, you'll be able to reach more people and generate more interest.
One Person Cannot Do It All
You can't do everything by yourself, no regardless of how knowledgeable or experienced you are. You can't grow your firm to new heights without the assistance of a competent marketer.
As a result of their knowledge and expertise, you will be able to formulate better strategies and run more effective campaigns.
Hiring a professional marketer is a great way to get ahead of the competition, find new business opportunities, and expand your professional network. 
Knowing that someone else is handling the workload will allow you to relax and concentrate on other areas of running your firm.
Businesses that wish to boost revenues and remain competitive may benefit from hiring a marketing expert.
They provide the expertise, tools, and networks to help you launch winning campaigns, land profitable agreements, interact with customers, and increase your brand's visibility.
In the end, spending money on a skilled marketer is money well spent.
How to Choose the Right Marketing Experts for Your Business In Singapore?
As a company owner in Singapore, you are aware of how fiercely competitive the market can be. 
A successful marketing plan is essential for staying ahead of the competition and getting your message to your intended audience. 
The assistance of a marketing expert is one of the most effective means of accomplishing this. 
But how can you pick the best one for your company when there are so many to select from? 
In this article, we will go over some of the most important criteria to keep in mind when selecting a marketing consultant for your Singaporean company.
A Profound Level of Knowledge Acquired Through Years of Practice
When hiring a marketing consultant, a person's level of experience and knowledge is crucial. 
Working with a marketing expert who has already achieved great success in their field will help you attain your goals faster and more efficiently, as they will be aware of the most up-to-date industry trends and technologies. 
The ideal candidate would have prior experience either in your field or with companies of a comparable size and scope.
Proficient Verbal and Nonverbal Interaction
When looking for a marketing specialist, it's also vital to examine how well they can communicate. 
It's vital to work with a marketing expert that can successfully connect with your team and grasp your business goals. 
You should hire someone who can fit in with your team, listen attentively, and offer constructive suggestions.
An abundance of Tools and Materials
There are a number of factors to think about when selecting a marketing specialist, the most essential of which are their availability and access to relevant resources. 
While a full-time marketer can provide your company undivided attention and more resources, their salary might be higher. 
The services of a freelancer or part-time marketer may be less expensive, but they may not have the same availability or access to resources.
Budget
A company's financial constraints should be taken into account while making a marketing consultant selection. 
The price tag for employing a marketing expert swings wildly in accordance with the candidate's background, expertise, and the scope of services they offer. 
Before committing to a marketing expert, you should have a thorough conversation about your needs, wants, and budget.
Criteria and Portfolio
Requesting references and a portfolio of the marketer's past work is always a good idea. 
You can learn more about their marketing philosophy and methods, as well as their level of experience, from here. 
Inquiring about case studies of their previous work is another great way to get a feel for the outcomes they've brought about for other companies.
Ability to Bend and Shape Itself
What's effective in marketing now might not be in a few months. 
Consequently, you should hire a marketer who can adjust to your needs. 
Try to find someone who has a creative mind and isn't scared to take risks. 
Hiring a marketing expert that is flexible and willing to try new things can give your company a leg up on the competition.
Knowledge of Your Industry
Expert marketers should be familiar with your industry and its specific issues. 
They should be able to tailor their techniques to your organisation by considering factors like your goals, audience, and resources. 
Find a marketing expert who knows your field well and out and can give you tailored guidance for your company.
After giving careful thought to all of these concerns, you will be in a much stronger position to choose the best marketing professional for your company. 
Take your time, do your homework, and don't be hesitant to ask questions to get a feel for the marketing expert's approach before making any final decisions. 
10 Frequent Q&A about Hiring Marketing Professionals In Singapore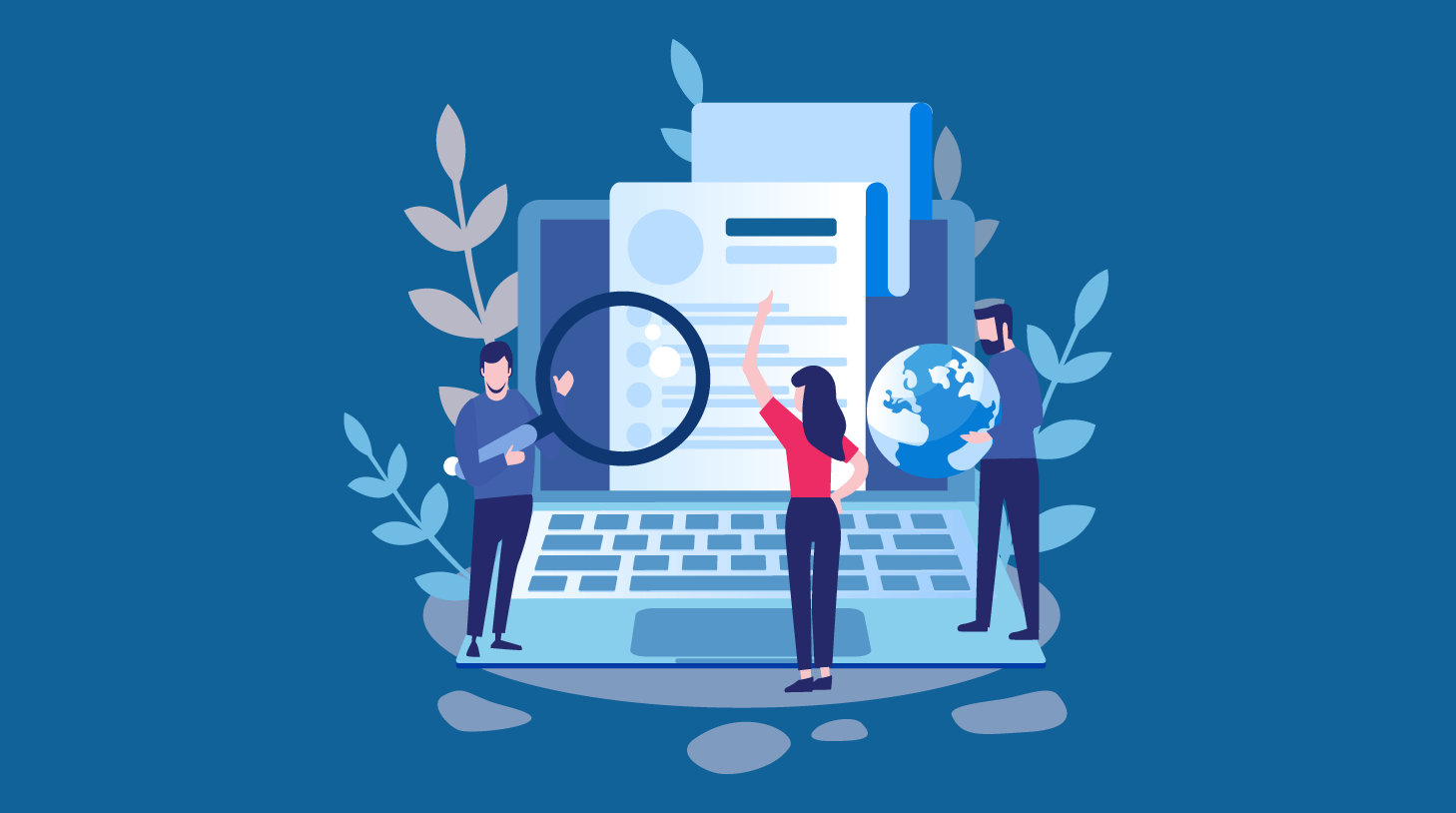 Why is it necessary for me to use the services of a marketing professional in Singapore for the year 2023?
Your company has a better chance of staying ahead of the competition and effectively reaching your target audience if you work with a marketing specialist based in Singapore who you hire. 
They are able to assist you with comprehending the most recent tendencies and technologies that are available on the market, developing successful campaigns and strategies, and determining how successful your marketing efforts have been.
What qualifications should a marketing professional in Singapore have, and how can I find one?
When looking for a marketing professional in Singapore, you should look for someone who has a strong understanding of the most recent trends and technologies, in addition to having a proven track record of success in the industry. 
This is important because the marketing industry is constantly evolving. 
You should also search for somebody who is an effective communicator and can collaborate well with the other members of your team.
How exactly might a marketing professional assist me in interacting with my ideal customers in Singapore?
A specialist in marketing may assist you in reaching your target audience in Singapore by first performing market research to gain an understanding of the audience's requirements and preferences, and then devising focused campaigns and tactics to approach the audience. 
They are also able to assist you in determining which methods, including as social media, email marketing, and search engine optimization, are the most efficient ways to communicate with your target audience.
If I hired a marketing specialist in Singapore, would they be able to assist me in measuring how successful my marketing efforts were there?
Using analytics and metrics to track the performance of your campaigns and strategies is one way a marketing professional can assist you in measuring the success of your marketing efforts in Singapore. 
Yes, a marketing professional can help you measure the success of your marketing efforts in Singapore. 
In addition to this, they will assist you in establishing goals and objectives for your marketing efforts and tracking your progress toward achieving those goals.
How much should I expect to pay for a marketing professional in Singapore?
When looking to hire a marketing expert in Singapore, the amount of money you spend will differ depending on the individual's level of experience, talents, and the kind of services they are able to supply. 
For the services of a marketing professional who works full-time, you may anticipate paying anything from a few hundred to a few thousand dollars each month. 
For more specialised tasks, you can negotiate a pricing that is depending on the project itself.
I am in Singapore and would like to market my business online. Can a marketing expert assist me with this?
Yes, a professional marketer will be able to assist you with online marketing in Singapore by developing an all-encompassing digital marketing strategy for your business. 
This plan will include marketing strategies such as search engine optimization, pay per click advertising, social media marketing, email marketing, and content marketing. 
They are also able to assist you in tracking the efficacy of your web marketing initiatives and in making decisions based on the data collected.
Do you have any marketing professionals in Singapore who can assist me with traditional marketing?
You certainly can benefit from the assistance of a marketing professional if you are conducting traditional marketing in Singapore. 
They are able to provide you with assistance in the development of successful campaigns and plans for channels such as print, television, and radio advertising.
Do you have any marketing professionals in Singapore who can assist me with branding?
Yes, working with a marketing professional in Singapore to establish a powerful brand identity and messaging that will resonate with your target audience is something that a marketing professional can do to assist you with branding. 
They can also assist you with brand management, which includes the development and upkeep of a consistent brand image across all of your marketing materials.
Do you have any marketing professionals in Singapore who can assist me with event marketing?
Yes, a professional marketer will be able to assist you with event marketing in Singapore by creating and putting into action efficient plans for promoting and organising events such as product launches, trade exhibits, and networking events. T
hey can also assist you in determining how successful your event marketing efforts have been and in making decisions based on the data collected.
Do you have any marketing professionals in Singapore who can assist me with international marketing?
Yes, a marketing professional in Singapore can assist you with international marketing by designing efficient methods for reaching and interacting with international audiences. 
This is one of the many ways in which they can assist you. 
Additionally, they may assist you in comprehending the variations in cultural norms and navigating the peculiar obstacles presented by international marketing.