What are the characteristics of Singaporean consumers?
An average consumer in the world of marketing in Singapore enjoys a modest income big enough to afford the basics and several luxurious products.
Therefore, as you would expect from anyone in a developed country, consumers in Singapore enjoy a high standard of living compared to citizens in most of South-East Asian countries.
Singaporeans have a sharp eye for foreign products and are highly brand conscious. Yet many Singaporeans are very loyal to local brands and are a bit cautious when exploring alternatives.
When faced with a challenge to look for alternatives, Singapore consumers turn out to be adventurous.
They easily experiment with brand new products once they've been assured of impressive customer care and quality. In general, they are sensitive to such factors as price, service, and quality when making purchases.
As a result, prices have to be competitive to augur with bargaining which is commonplace. High quality and satisfactory customer care too should be a priority for any brand keen on succeeding in Singapore.
In this age of e-commerce and social networking, more and more Singaporeans shopping online more than any other time ever recorded, thanks to the high population of tech-savvy citizens combing online malls for offers and great deals. In 2017 80% of Singaporean millennials shopped online, slightly over 60% of them did cross-border online shopping.
The consumer goes after household goods and services more, thanks to the increased rate of homeownership among the young and moneyed first-time homeowners in the country.
Singapore has a growing number of retirees as well. As a result, more consumers are starting to be keen on what they eat and how to lead healthy lifestyles. For that reason, the demand for sustainable products and healthy foods is on the rise.
How does ZMOT come into the mix?
ZMOT (Zero Moment of Truth) describes the fourth and last moment of the consumer's journey which involves research about the product(s) on the web.
Singaporeans are more likely to conduct exhaustive research online before buying a product partly because a huge part of the population is tech-savvy.
They are also known to do most of their shopping online, a characteristic that makes them more likely to read product reviews online before buying products. Here are examples of Zero Moment of Truth sources apparent among Singaporean consumers:
Online search including organic and paid searches
Comparison shopping websites such as PriceGrabber and Shopzilla
E-commerce shops such as Qoo10 and Lazada Singapore
Rebate, loyalty and cashback websites such as quidco.com
Affiliate websites
---
Top E-commerce Sites in Singapore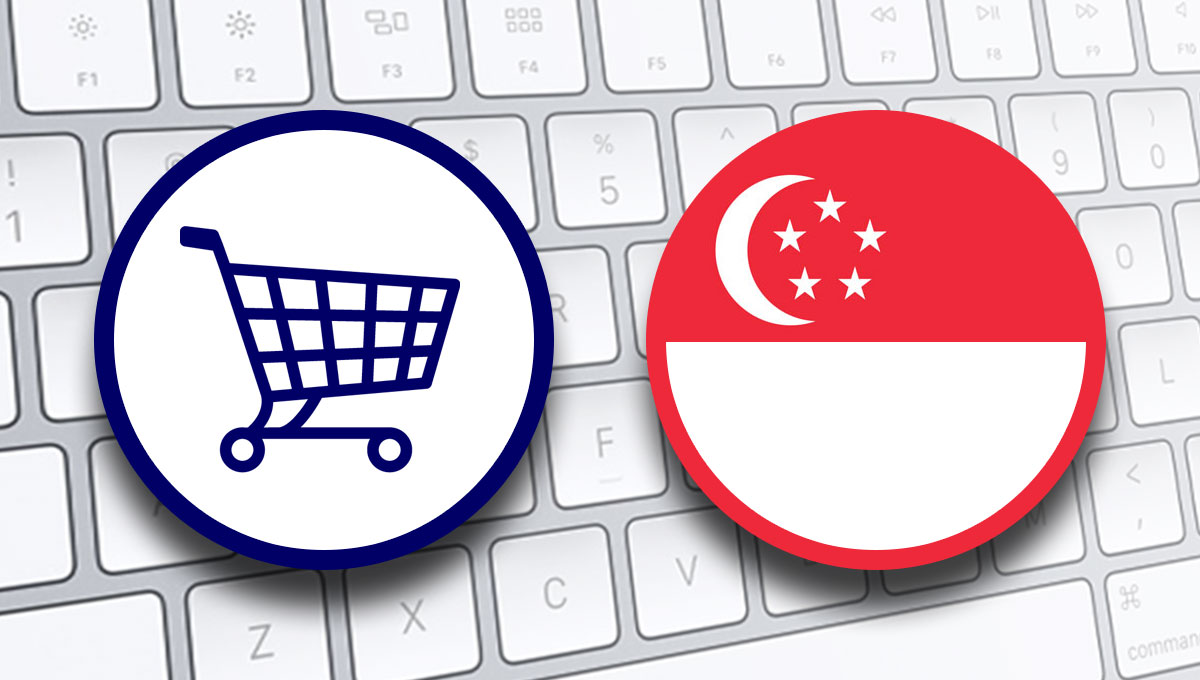 Most Singaporeans prefer shopping online in the comfort of their homes. This has led to the saturation of the Singaporean e-commerce sphere with small and big companies – both brick-and-mortar retailers and pure digital players – eager to reap big from it.
Though Singaporean e-commerce isn't growing as fast as experienced elsewhere in the developed world, it is still the most sophisticated market in the whole South-East Asia region.
Here are the top e-commerce sites in Singapore – based on monthly traffic flow:
Qoo10 Singapore
Qoo10 is renowned for selling fashion and women-oriented products, particularly of Korean origin. Qoo10 has an average of 11 million monthly visitors.
Lazada Singapore
Lazada is the second largest e-commerce website in Singapore and the largest in South East Asia with a presence in Malaysia, Indonesia, the Philippines, Vietnam, and Thailand.
It is one of the few online departmental stores in the region that allows retailers to list and sell their products. The average monthly traffic estimate of Lazada stands at 9.6 million visitors.
Carousell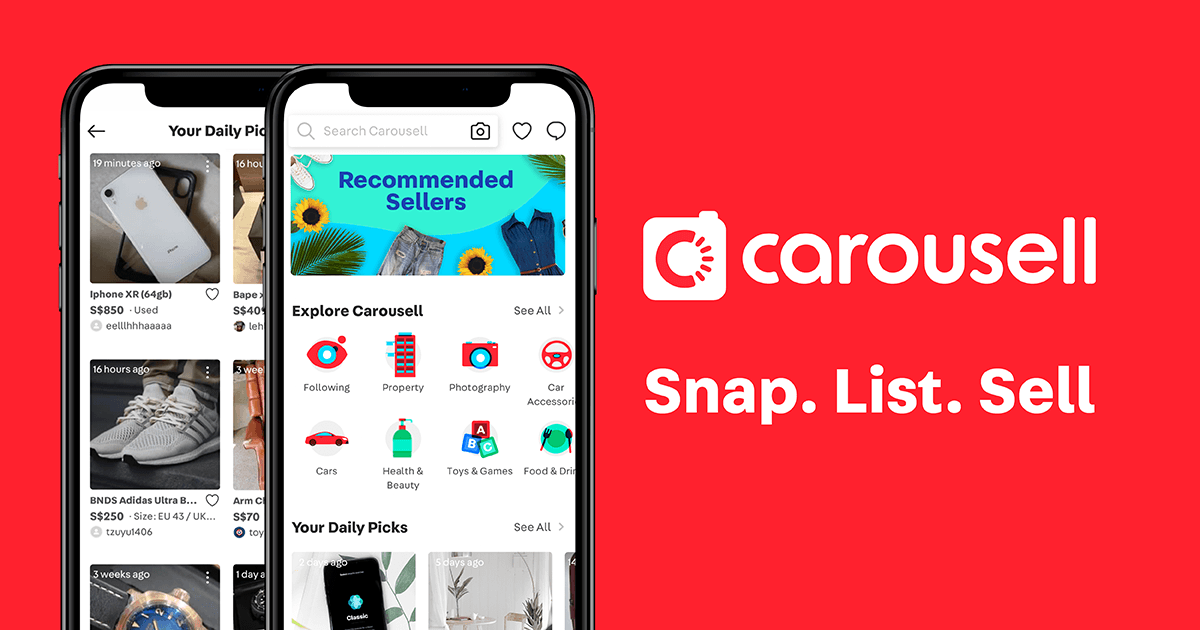 Carousell is a web shopping site that allows its users, brands, and individuals, to take photos of their products, post them on the site and sell them to their clients while engaging them through a chat service. Besides Singapore, it has operations in Indonesia, the Philippines, Taiwan, Malaysia, Hong Kong and Australia. Carousell'smonthly traffic is estimated to be 4.4 million visitors.
eBay Singapore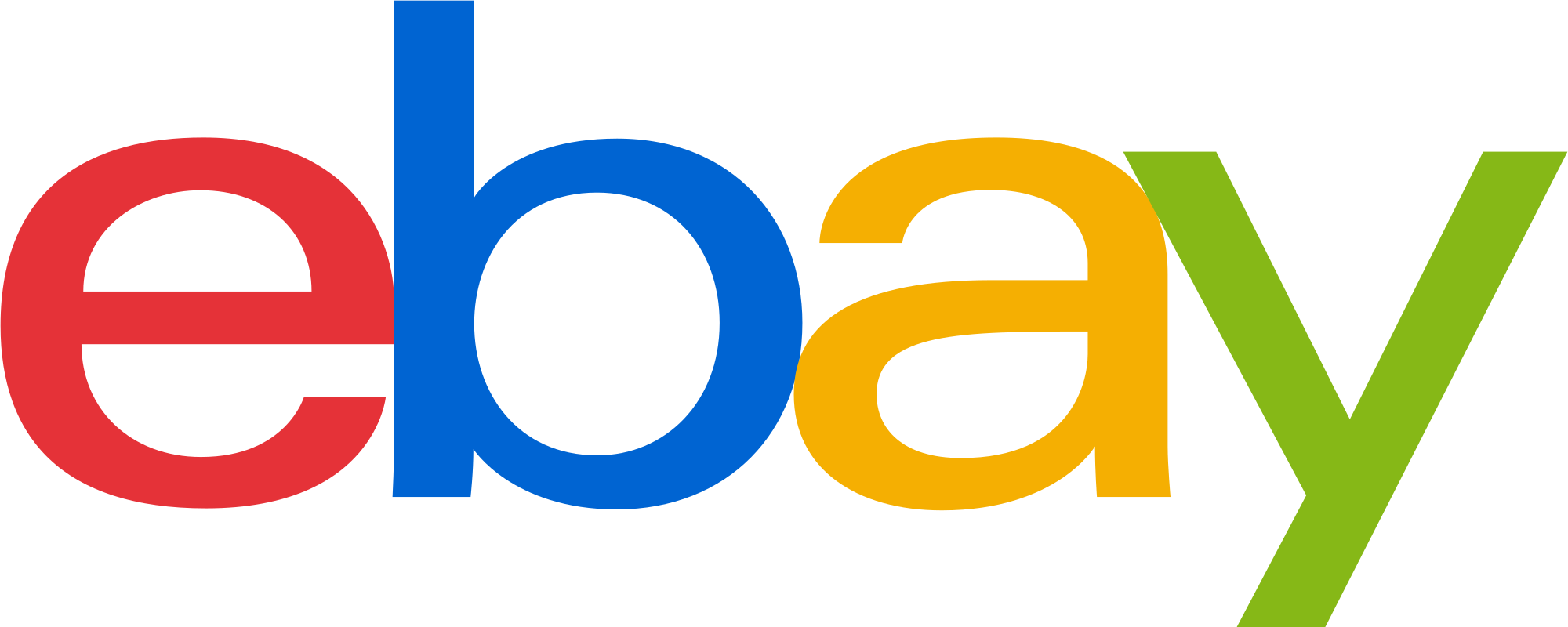 eBay, the American e-commerce company, created a Singaporean local site in 2008 to foster consumer-to-consumer sales. It thereafter expanded into business-to-consumer sales and special deals. Today, eBay Singapore caters for all product categories. The site has monthly traffic of 2 million visitors.
Ezbuy Singapore
Ezbuy is primarily involved in home, clothing, beauty, automotive, electronics, and sports products. It mainly deals in Taiwanese, American, and Korean products.
The site is renowned for its mantra of product affordability. This shopping platform has estimated monthly traffic of 1.5 million visitors.
---
Difference between B2B and B2C marketing in Singapore
Business-to-customer (B2C) marketing refers to practices used to promote services and products among consumers.
Unlike B2B marketing, it relies heavily on the ability of a campaign to invoke profound emotional responses instead of merely demonstrating value.
From the Singaporean perspective, B2B marketing would be effective if consumers were to be targeted across digital channels.
Since Singapore has is a city-state with a large population of the tech-savvy population connected to the internet, placing highly emotive ads on billboards, TV, online ads etc. would be impactful.
However, B2B would come in handy in situations requiring the alignment of corporate brands, product/service brands, or divisional brands.
It would also prove useful for applying brand standards to an array of material considered to be "informal" such as electronic correspondence (including email).
Instead of B2C marketing, B2B will be great for addressing Singapore's population of 6 million en masse because it works well in situations requiring large scale marketing.
---
Future trends of e-commerce in Singapore
The Singaporean e-commerce sphere is expected to change with technological advancements. Here are a few predictions:
More focus on data analytics
Data is the lifeblood of e-commerce.
More e-commerce companies in Singapore are expected to advance shoulder by shoulder alongside their global counterparts in the developed world to embrace the power of data analytics and rely on it to make critical market decisions.
The age of electronic wallets is nigh. Besides Bitcoin wallets, wallets filled with Fiat currencies are starting to be the must-have for any online shopper. Singaporeans are expected to be part of the game.
---
10 Hacks for Marketing Products and Services Better to Buyers
The digital marketing landscape is like a clock. It never stops ticking, and before you know it, strategies that worked today will be void soon.
Keeping up with the trends is overwhelming for most businesses due to the many changes that often have to be made on digital marketing campaigns.
The reality that most experts don't reveal to their clients is that they don't have to have to jump on every digital marketing trend necessarily. The reason is that most of the trends are short-lived, so they are incapable of benefiting your company long-term.
Instead, you should apply the tips earlier discussed in this article plus what we will highlight below to connect and speak directly to the qualified leads.
That means the only digital marketing trends in 2022 that you should apply are those that resonate with your audience and have the potential of impacting your business six months down the road and not just for a couple of weeks.
Here are ten marketing tips you should consider to better market your products and services in 2022 and beyond.
Create and Upload More Short-Form Videos
Yes, YouTube SEO recommends creating long videos to rank on the first results page for the target keywords.
However, with users' attention spans dwindling every day, you stand a better chance of increasing sales using video as a marketing tool if you create short-form videos instead of lengthy videos.
People love short videos, which is proven by the huge popularity of social media platforms such as TikTok, Facebook Stories, Instagram, Ideas Pin, and YouTube Shorts. 
Usually, the videos are only 60 seconds long and are filmed creatively to deliver the intended message fast to the target customer.
They are devoid of the clutter that often makes it difficult for the audience to concentrate on long-form videos.
Make them more engaging and relevant to the audience by adding text overlay on still images voice-overs. Bring onboard influencers whose followers have the characteristics of your ideal audience. 
Don't just highlight the new products; show them exactly how your service or product works.
Please focus on the benefits they will get by purchasing it and the unique selling points. Remember, they have probably come across similar videos from your competitors, so you must detail what makes your products better and most ideal to them.
Increase Your Blogging Efforts
Blogging is one of the proven ways of connecting with customers in the competitive online space. Every brand is hungry for attention and will do anything and everything to attract potential customers to their websites.
We recommend taking your blogging efforts a notch higher to get more exposure online.
The blogs will also help you get more backlinks from authority websites in your industry, thereby supercharging your website to the top of SERPs. 
Gone are the days when you would get good results with generic blog posts.
Google bots are smarter than ever before and can tell whether an article is detailed or surface-level. So, make sure that the content you publish on your blog or submit to other websites as the guest post is valuable, authoritative, and ever-green.
One sure way of achieving this goal is by including statistics and reports. Be sure to cite each stat with the URL so that readers can click on it to learn more about the topic. More importantly, include a link to your main website to get traffic and sales. 
Stop Keeping User-Generated Content to Yourself
For many years, most brands have been keeping user-generated content to themselves. Unknown to them is that doing so has been hindering them from winning the trust and confidence of potential customers. 
In 2022, you need to start flaunting the UGC more often on your website and other platforms such as social media and emails. Showing a potential customer what other people think about your service or product will greatly encourage them to convert. 
Resist the urge to post fake reviews and feedback. Online customers are smart and can tell when you do so, and the negative impact they will have on your brand's credibility is obvious. 
The UGC can be in either text or video format.
Based on experience running digital marketing campaigns for multiple companies, UGC video content showing customers using the product works better than text-only feedback. 
That doesn't mean that you should only flaunt video UGC. Sprinkle some text feedback in your emails and social media posts.
Some brands have a dedicated page filled with their clients' feedback and responses from the customer support team.
The reviews will give you ideas on improving your products and services. However, if you don't have enough reviews, consider administering surveys online and offline to understand the target customers' needs and preferences. 
Concisely, the more you improve your offerings, the better the experience customers will get and the more positive feedback you will receive.
Your business will start to grow steadily, and you will get enough resources to venture into new markets.
Its Time to Start Leveraging TikTok
TikTok is one of the new social media sensations, and with more than 755 million monthly active users, you cannot afford to ignore it when creating social media marketing campaigns.
By 2025, the platform is expected to have more than 1 billion active users.
More people are receptive to video content and consider it more relatable than text. One of its highlights is that it works as a marketing platform for B2C and B2B.
It will only take less than 30 minutes to create a video for posting on this platform. 
Most of the viral videos on this platform are raw or rather unedited. So, don't shy away from posting recent footage of your product in action or a fun meeting you had with your team to connect with the audience.
When posting, use hashtags that are most relevant to the video and include a short, sweet description to draw in viewers. Monitors the comments sections to know what the audience thinks about your videos.
In the process, you will get ideas for the next videos. 
Develop a Robust People Strategy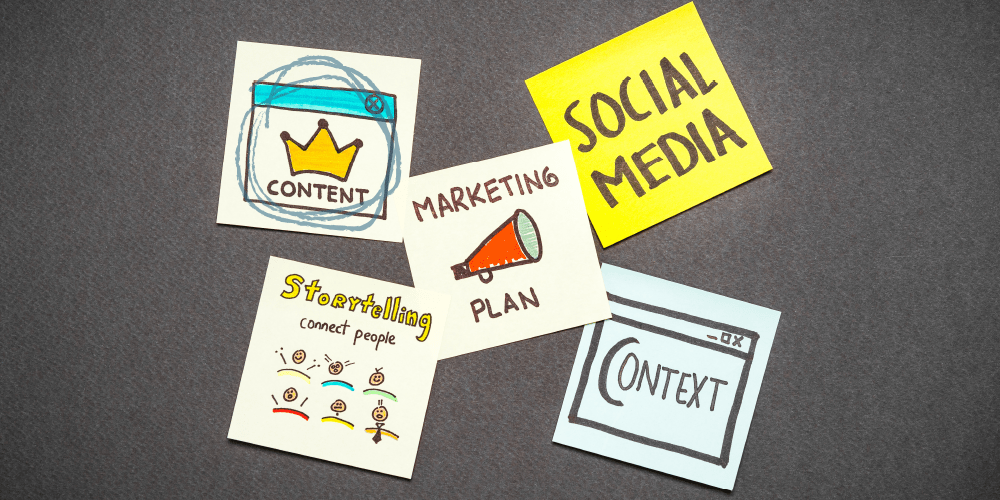 People strategy is a business strategy that will act as a blueprint to connect with the target customers in the best way possible.
The more people can relate to your brand vision and messaging, the more attracted they will be to doing business with you. The strategy should be part of your brand and content marketing plans.
Here are four questions you should ask yourself to create the right people strategy for your business. 
What steps must I take to provide the best customer experience to both online and offline audiences?

What makes our product or service unique and different from the competitors?

What would my employees say about our office's working environment and culture?

How do I want my target customers to feel when they walk into our store?
This list is not complete, but it does give you an idea of what you should consider when creating a people strategy.
The questions should be relevant to the set goals and objectives. Involve all departments to get accurate responses. Be open-minded, as some of the responses may sound negative. 
Converse With Audiences via Online Forums and Social Media Groups
If you look around, you will realize that the most successful brands in your niche have a robust social media plan.
They have a dedicated team whose primary role is to check the comments posted by their followers and respond to them promptly.
Communication on online forums and social media groups and pages enables them to establish a good rapport with potential customers, which, in turn, results in sales. These online conservations should be part of your inbound marketing strategy.
Your responses to the comments are visible to all platform members and may soon go viral as others join in.
Being active on the forums doesn't necessarily have to force you to shelf other important chores. Have ready resources that you easily share with the audience, such as videos or blog posts that best respond to questions.
One of the popular platforms, Clubhouse, allows users to host sessions on various topics.
Check the frequently asked questions and hold sessions to address one or two questions. You can also join other rooms to lend a helping hand to other people who probably are yet to follow you.
At the same time, time to understand the rules and regulations that govern the forum to prevent getting banned. Please take note of the forum's topics to permit its users to discuss and stick to them.
Leverage Seasonal Content
Every brand tries to maximize seasons such as Christmas and Easter to generate sales.
What do you do with all the seasonal content once the celebrations are over?
Most of the companies delete it or save it for use next year.
Both actions are wrong and could be holding your business from scaling up. The best action is to extend the shelf life of the content. You can do this by creating hype about a seasonal product or service at least three months before the season starts.
A recent study done in 2020 revealed that 42% of online customers start doing holiday shopping early. They know the chances of getting their items shipped on time are low if they wait till the last minute to place orders. 
So, creating a hyper weeks before the season will give your brand an upper hand and net customers before the competitors start promoting their seasonal products. 
Hire The Right Influencer Marketers
By now, you probably already know about influencer marketing and its potent ability to enhance your branding efforts and sales.
The right influencer marketer will get your brand in front of potential customers fast and without charging you an arm and a leg.
Contrary to popular belief, hiring influencers with thousands of followers does not always result in positive results.
Most followers usually keep tabs on the influencers to know how they live and are not likely to buy a product recommended by them.
Save money by hiring micro-influencers whose audience is highly engaged and interested in your brand.
For example, if you sell fitness clothes, hire micro-influencers passionate about fitness and personal wellness. Check the kind of content they've been posting to know if they fit the bill.
Go the extra mile and ask questions and share your thoughts on how the influencer marketing campaign should be implemented.
Agree on the ground rules and set milestones to enable you to monitor their performance. If possible, agree on a performance-based payment model; you pay them based on the number of sales they generate. 
Continuously Improve Your SEO Strategies
Like digital marketing, SEO is like a wheel that never stops turning. The Google algorithm is continuously updated to ensure that the engine offers accurate results to users. 
Strive to continuously improve your SEO strategies based on algorithm updates and changes in the market, such as increased use of voice search.
Smartphones are now used for not only communicating but also browsing the internet. Make sure that your website is mobile-friendly. 
Check how the page's text and graphics are displayed on different devices and browsers.
Also, confirm that the CTA buttons are visible and functional to increase the site conversion rate. 
Reimagine Your Email Marketing Campaigns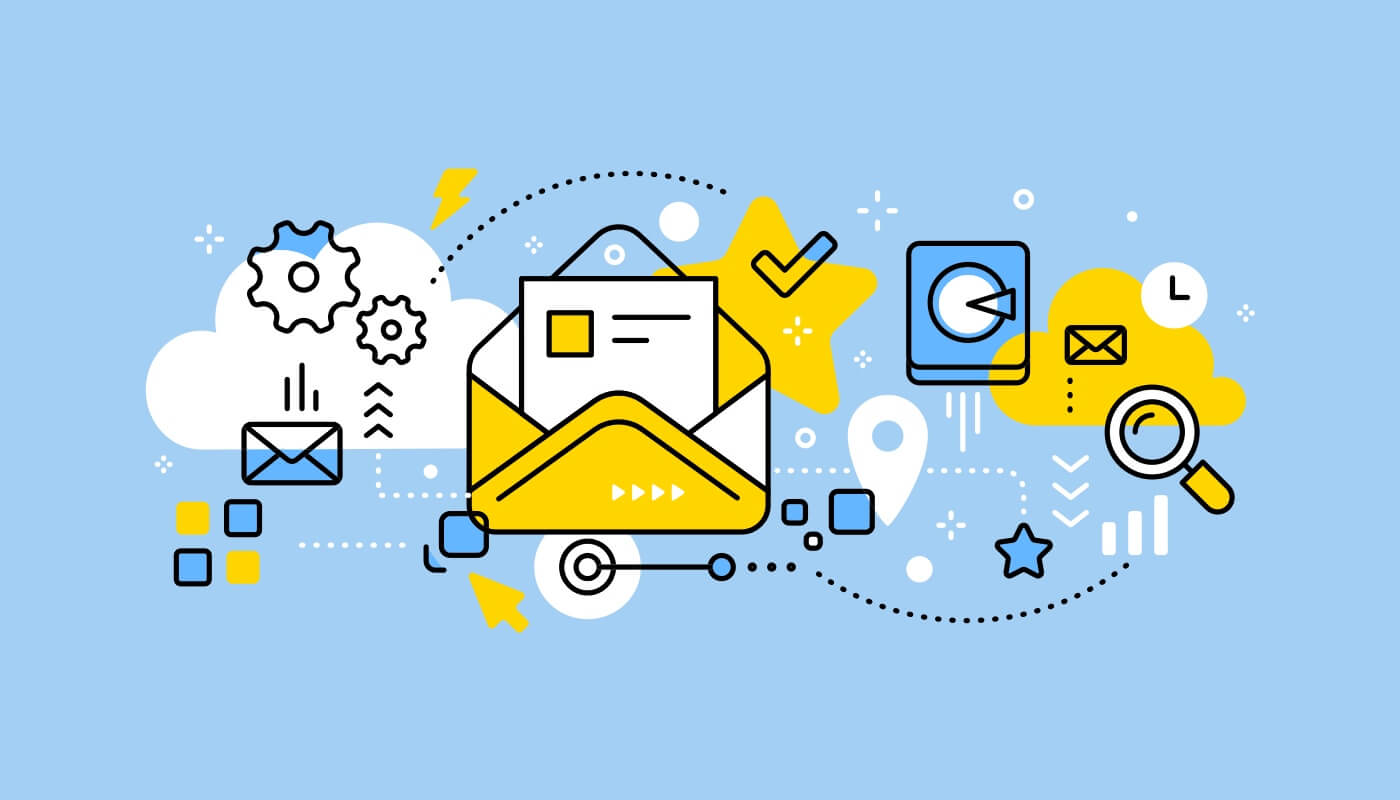 For many years, brands have used email marketing to introduce new products and re-engage with customers who abandon carts. Take a leap of faith and use email to upsell and cross-sell products and services. 
Use advanced email marketing tools to improve your campaigns and connect well with the audience.
Monitor the campaign by tracking open email rate, reach, and CTR.
If an email marketing tool doesn't deliver the expected results, be ready to ditch it for a better one. But consult other people who have used it to know how to leverage its features fully.