The internet is one of the best things to ever happen to entrepreneurs who are willing to take a leap of faith and start an online business.
There are currently 12-24 million eCommerce websites globally, and new ones are created every day.
Like in the brick-and-mortar business industry, not all these websites survive for more than five years due to competition and market changes. Less than 1 million of the sites sell products worth more than $1,000 per year.
The massive explosion of eCommerce sites is caused by the increase in the number of online platforms that allow people to create online stores on the fly.
One such platform is BigCommerce, this e-commerce software is available in 65 countries, and it's estimated that it powers more than 90,000 online stores.
The many features it offers to give it a higher cutting edge in the market. It is an ideal choice for starting an online store in virtually any industry, thanks to the many themes and plugins available that you can use to customise and optimise the store.
Like any other online store, your BigCommerce website needs to be search engine optimised to rank highly and loop in customers from search engines, social media networks, and other platforms. 
But before we look at the BigCommerce SEO strategies that you can use to tap into the store's full potential, let us dive in and discuss the primary reasons why entrepreneurs prefer BigCommerce to other e-commerce software in the market.
Reasons Why You Should Use BigCommerce to Create an Online Store
BigCommerce is one of the best platforms you can leverage to create a stellar online store that the target customers will enjoy shopping and browsing.
The reputation and massive traction that the platform has garnered since its inception in 2009 is a clear indicator that it's among the world's best e-commerce software.
Here are 13 primary reasons why you should invest in a BigCommerce online store.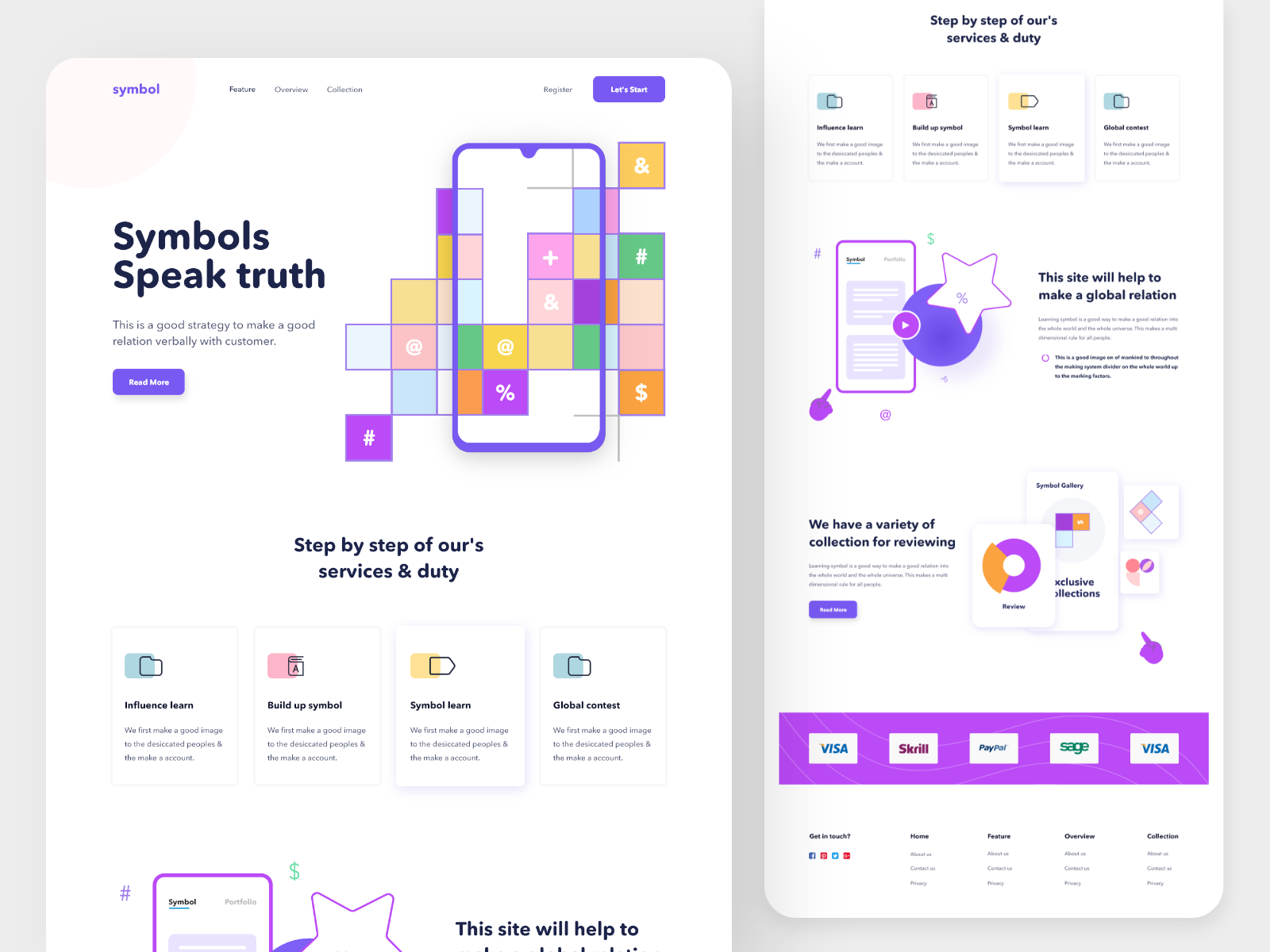 BigCommerce comes with many website templates and designs that you can use to create an impressive online store.
No programming or website design skills are required to install the templates. There are also many tutorials that you can read to learn how to customise the online store to your liking.
One of the downsides of using pre-built website templates is that it's difficult to stand out from the crowd. The BigCommerce team is aware of this fact and has worked smart to offer countless templates. Therefore, the chances of another business using the same template are slim but still possible.
Security is one of the factors that you have to put into consideration when establishing an online store. The customers should be able to shop securely and without worrying about their data being netted by cybercriminals.
BigCommerce takes pride in being one of the few e-commerce software platforms that are fully PCI DSS compliant.
Security of the business is guaranteed by a 256-bit SSL encryption and an SSL certificate available even in the standard plan.
As your online stores grow, you can transition from the standard package to one of the higher packages to offer an even higher security level to your customers. The high packages offer dedicated data encryption.
Wide Array of Payment Processing Options
Apart from security, you need to consider how the customers will be paying for the goods and services rendered. BigCommerce offers 38 different payment gateways, and all of them are secure and monitored in real-time.
Some of the trusted payment processors you can integrate into your online store are Stripe, 2Checkout, PayPal Express Checkout, Authorize.net, and many more. 
Be sure to compare each option's features and pricing to identify one that matches your business model and personal preferences. Note, BigCommerce doesn't impose any fee on successful purchases.
Live Chat Support Feature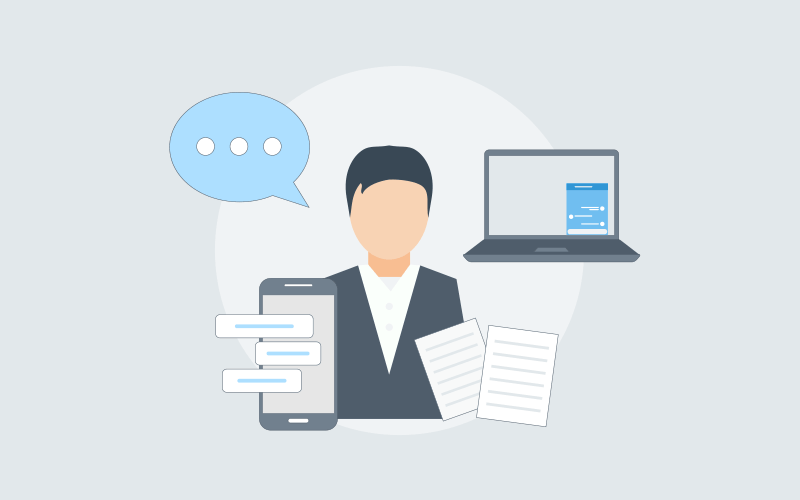 Communication is key to the success of any online eCommerce store.
BigCommerce offers an intuitive live chat feature that you can use to communicate with customers in real-time.
The feature is available in all the packages, and it's intuitive and secure, just like the other features. The messages from customers are relayed to you in real-time, and you will get a notification.
As mentioned earlier, one of the reasons most people are hesitant to use pre-built templates is that they are not unique, and getting a firm footing is usually a challenge. To diffuse this perception, BigCommerce comes with a full HTML editor that web designers with coding skills can use to customise the templates.
More importantly, the designers are given unlimited access to the raw CSS files used to develop the template.
You can create custom layouts to make your online store more user-friendly and different from the competitors by editing the files. The inbuilt WYSIWYG editor is tailored to show you the size, colour, and font type of the added text as you continue editing.
Customer-Oriented Product Variants
Product diversification is another major factor that you should keep in mind when creating an online store.
By choosing BigCommerce, you will be able to upload all the products without breaking a sweat. Customers will be able to select the right product based on specific factors such as material, colour, size, pricing, and other technical aspects of the product.
That is, you will be able to set the image, price, and SKU of every product in your catalogue.
No Limit on the Number of Products you Can Stock
Most e-commerce software only allows users to stock a given number of products.
You will be prompted to upgrade to a higher package to increase the surpass the set threshold.
BigCommerce is different as it imposes no limits on the number of products you can sell. This highlight makes it an ideal choice for businesses with a wide array of products or an online store involved in affiliate marketing and has a large product list.
Discounting and Coupon Features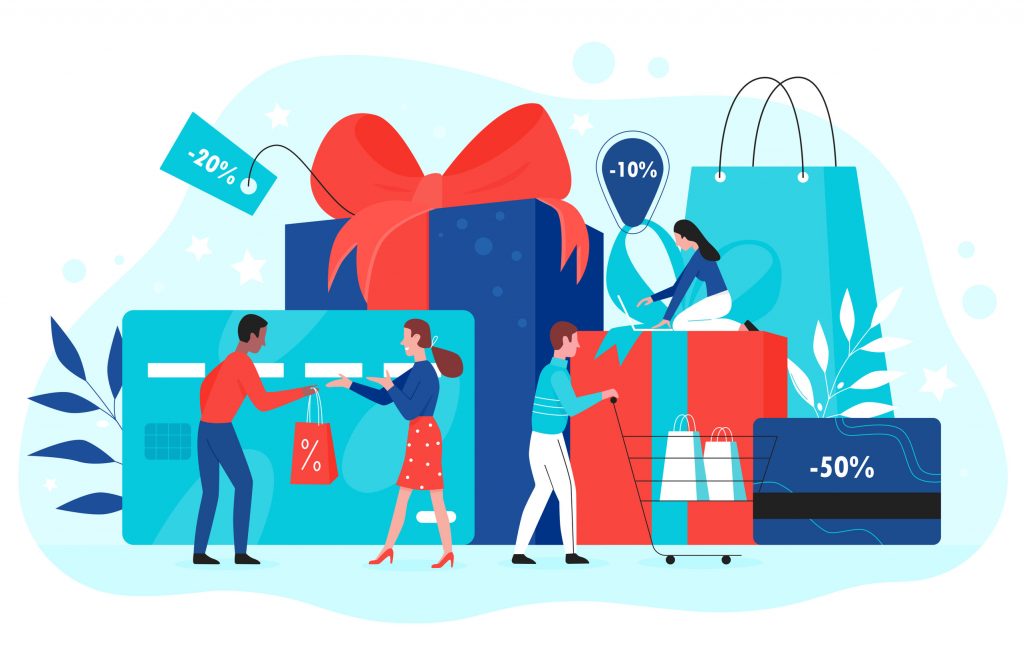 Discounts and coupons will supercharge your online store by increasing its competitiveness and ability to convert regular visitors into buying customers.
68% of people who shop online believe that digital coupons spur brand loyalty and 60% of the shopping in online stores that send digital coupons and offer regular discounts.
BigCommerce has inbuilt discounting and coupon generation features that you can use to increase conversion rates. For instance, you can decide to offer daily deals on certain products and special discounts during different seasons of the year, such as Christmas and Easter.
The developers also go the extra mile to offer several product review tools that customers can use to submit feedback after buying.
The more positive reviews you rank up, the higher your chances of winning more customers. Note that stores with many genuine positive reviews are revered by competitors and considered an authority by the target customers.
4.96 million Singaporeans have one or more active social media accounts. Create a robust social media marketing campaign to promote your online store will give you much-needed exposure and leverage in the market.
BigCommerce is poised to help you achieve that goal by providing smart social media tools that you can use to market your online store on all platforms.
For instance, you can add call-to-action buttons such as "Buy Now" on your Twitter, Facebook, and even Pinterest account to make it easy for the potential customers who follow your page to complete purchases.
Email Marketing Support for Lead Nurturing and Generation
Email marketing has an average return investment of 3,800%.
For every dollar invested in an email marketing campaign, your business stands to get $38 back. Based on these statistics, it's not difficult to see why it's the most powerful way of connecting with customers.
With a BigCommerce online store, you can email marketing campaigns that are laser-targeted to specific customer groups. The platform is compatible with leading email marketing tools such as Constant Contact, iContact, MailChimp, and HubSpot.
BigCommerce also allows users to group customers based on several factors such as the total number of orders, location, the average amount spent per order, and many more. 
Grouping the customers will help you come up with special campaigns for each segment. For instance, you can decide to send remarketing emails to customers who abandoned the shopping cart.
Blogging and Search Engine Optimisation
Blogging and Search Engine Optimisation (SEO) will help pass information about your online store and what it offers to the target customers.
The two are pillars of any content marketing campaign and how you execute them determines the brand's success.
Blogging means writing succinct content about the products or the brand to build popularity or promote brand awareness efforts. On the other hand, SEO refers to work that makes it easy for search engine bots to crawl and index it. Proper SEO will not only improve the site ranking but also boost organic traffic.
More than 100 ranking factors that search engines use to determine a website's ideal position on search engine results pages (SERPs). We will look at these factors later on in this article, so keep reading.
As the name suggests, BigCommerce University is a portal dedicated to providing users with all the materials they need to launch and manage the online store professionally. The materials are ideal for not only new e-commerce website owners but also renowned store owners.
The guides are grouped in three different categories, namely;
Launch Store

Manage Store

Grow Store

Design Guide
BigCommerce team also holds webinars regularly to discuss important aspects of running an e-commerce store. It is recommendable to make time to learn more about the platform and the market to continue generating revenue from your online store.
We already search engine optimisation but felt it's important to discuss this topic even further.
Search engine optimisation is the muscle your online store needs to rival the competitors. Bearing in mind that there are 12-24 million online stores, competition is stiff in all niches.
You need to develop robust ways of rivalling the competitors, and the only way to do that is by investing in Google's recommended SEO practices.
Attempting to circumvent the system by using black hat strategies will result in a penalty such as de-ranking of the site from SERPs. Only applying white hat strategies.
Concisely, SEO is what determines which website is ranked on the first page of search engine results.
Most people don't bother looking at the websites listed on the second page, so you need to work smart to ensure that your online store is on the first page.
BigCommerce wants you to get a firm footing in the industry.
It offers many SEO features that you can use to revamp your store. These include the ability to change the URL structure, upload product descriptions, metadata, and keywords.
---
Powerful BigCommerce SEO Strategies You Should Start Using Today
How you optimise your BigCommerce store for search engines and target customers will determine your altitude of success. MediaOne Marketing can crank up your store by offering quality search engine optimisation services. Our team has vast hands-on experience and will optimise it as per Google's best SEO practices.
For, let us discuss 11 BigCommerce SEO strategies that will position your online store for success.
1. Install SSL Certificate
SSL (Secure Sockets Layer) is a unique protocol for servers and web browsers that facilitates data authentication, decryption, and encryption. Virtually all the hosting companies allow users to install an SSL certificate on their URL. It's a sign that the website is secure and can be trusted.
Website browsers prefer websites that use SSL as it's a sign that the owner is keen on generating revenue and guaranteeing the safety of the customers. You can easily tell if a website has SSL by looking at the URL.
For instance, https://yourwebsite.com" has an SSL, while http://yourwebsite.com does not have an SSL. Research shows that the URL sites that look like the latter are lowly ranked than those that use SSL.
Google and other search engines go the extra mile to displaying a warning message to visitors, thereby affecting the site's credibility and reputation.
You are less likely to get traffic and generate sales if such a warning is displayed to potential customers. Even if the site is ranked at the top of SERP, prospects will quickly leave when the warning message pops up.
Avoid such scenarios by;
Purchasing your own SSL certificate from the hosting company

Get BigCommerce advanced SSL certificate

Leverage the "Encryption Everywhere" website security feature offered in all BigCommerce packages.
That said, you need to ensure that the SSL certificate is correctly installed on the website to avoid compromising the site's current ranking. It's easy to install the certificate if the online store was newly created using BigCommerce. However, if you transfer the site from another platform to BigCommerce, you need to seek help from an expert to install it properly.
---
2. Get it Registered on Bing Webmaster Tools and Google Search Console
This step is very important as it will make your website available to the search engine bots as they crawl other websites. Registering your BigCommerce on both platforms will inform the search engines that your online store is available online and that they should index and present the pages to searchers.
Make sure that your register both versions of your domain to get the expected outcomes. If you have a secure and non-secure URL, submit both on Google Search Console and Bing Webmaster Tools. The same case applies to www.yourdomain.com and yourdomain.com.
Click on the links before for detailed information on how to register your website on the two platforms.
---
3. Submit the BigCommerce Store Sitemap to Bing Webmaster Tools and Google Search Console
With the BigCommerce store URL properly registered on the two platforms, the next thing that you need to do is submit the Sitemap to both.
The purpose of doing this is to ensure that both search engines properly index the store and rank it accordingly.
Unlike other e-commerce online creation platforms, BigCommerce generates the Sitemap for users. It is presented in a URL similar to www.yourdomain.com/xmlsitemap.php.
Copy-paste the URL into Bing Webmaster Tools and Google Search Console. Make sure that you copy the entire URL to avoid issues down the road.
---
4. Work on the Store's Load Time
Page speed or load time is one of the search engine's website ranking factors that you should never ignore. Consumers also prefer shopping at online stores that load fast; 83% of people who prefer browsing the web using mobile devices prefer sites that load fast on mobile than on desktop. They won't hesitate to leave your BigCommerce store if it takes more than 5 seconds to load.
Since you are using a BigCommerce template, your options for increasing page speed are limited, but you take certain steps to improve it.
Reduce the size of images by using compression tools such as

Akamai Image Manager

. The tool will optimise the image size, file format, and quality to ensure they don't exert too much pressure on the server as customers browse through the pages.

Use limited custom code or external scripts.

Avoid large fonts, and if you have any, replace them with one of the

safe web fonts that load faster

.

Leverage

Accelerated Mobile Pages (AMPs

) for all BigCommerce posts and pages. The AMP content not only loads faster but is also given special priority by Google.
5. Work on the Page Titles
Page titles are important on-site SEO elements that search engine bots use to know the content posted on the page. The title is also displayed in SERPs to help the target audience know if the site has the information or product they want.
Ensure that the titles are not generic to stand out from the other similar BigCommerce stores. Place the focus keyword at the start, then add location details for Local SEO purposes. For instance, "Vegan Home-made Cakes in Jurong."
Carry out keyword research to know which terms the target customers use to find your store or information related to the products you sell—target keywords with significant search volume and low competition.
Your BigCommerce Store has three different pages: static pages, blog posts, and product pages.
Optimising static pages titles
To locate the title, go to the specific static page by clicking on the Storefront then web pages options. Locate the page, click on its title, and then scroll down to access the "Advanced options." Here, you will find the option to edit the page title
Optimising Blog Posts titles
The steps are pretty the same, locate the post on Storefront, then select blog. Click on the specific post whose title you want to edit and locate the title field.
Optimising Product page titles
Locate the product by clicking on the Products tab on the dashboard. Then, click on the product and select the SEO tab to access the title field.
In all three instances, confirm that the title is grammatically correct before saving the changes.
---
6. Pay Attention to the Headings
Most BigCommerce online store owners forget to check if the headings match the pages' contents, which results in low rankings and conversion rates taking a dip.
Bolding and capitalising on the content headings will not get the job done. You need to use proper H1, H2, H3, H4, etc., to enable the search engine bots to know your content's structure.
Using the right headings will make your content look professional and make it possible for visually impaired customers to understand the page when using screen readers. Your content will not be properly indexed if you don't use the headings.
BigCommerce text editor has all the Heading options that you require to organise the content. Just highlight the title or subheading and select the right heading from the dropdown.
Ensure that you include the focus keyword in Heading 1 and the secondary/supporting keywords in some of the Heading 2s and Heading 3s to improve page rank.
---
7. Create Meta Descriptions for All Products and Pages
A meta description is the small snippet of the information displayed under the page title and URL in the search engine results page. This content helps users to know if the page matches their search intent. Make sure that it's engaging and has the focus keyword.
Google has repeatedly stated that it's not a ranking factor, but a well-written meta description will increase the website page's click-through rate (CTR). 
CTR is a ranking factor that you shouldn't ignore. Sites with a high CTR enjoy a high ranking compared to their counterparts.
Here are tips on how to write stellar meta descriptions.
Don't exceed 160 characters, be concise

Share accurate information

Use an engaging writing style and tone to encourage the audience to visit the page

Include the target keyword
The meta description field for the static pages is found in the advanced options. Use the same steps we previously discussed on how to edit the page titles.
The meta description field is found in the SEO settings just under the post editor in the blog posts.
The same case applies to the product page, but you have to access the specific page through the BigCommerce dashboard.
Proofread the meta description before closing the window to avoid giving customers the wrong perceptions of your brand. Make sure that the spelling of the keyword is correct.
---
8. Optimise Image File Names and Add ALT Text
ALT text will inform the search engine what the image is all about and help with indexing. The same case applies to the file names; ensure they are relevant to the images and contains the keywords you are pursuing.
If the image fails to load, the text is displayed, thereby preventing confusion, especially when customers add products to the shopping cart. The text should also be ideal for screen readers.
Adding alt text on static pages
First, locate the page where the picture is, right-click on it, then left-click to access the window below.
Click on the picture icon in the editing options bar to access the image description field under the appearance tab.
Adding alt text on blog posts
Access Storefront to locate the specific blog post; click on the image you want to optimise by tapping on the Edit button. A dialogue box with a section for adding the alt text will then pop-up.
Adding alt text on product images
The first step is identifying the product with the image. Click on the Images and Videos tab to access the image description field.
---
9. Always Use URLs that are Devoid of Clutter
Google refers to URLs without clutter as clean URLs and advises webmasters to use them always. The URL should be simple, short, and relevant to the page. Include the target keyword to help with indexing and ranking.
If you decide to use multiple target keywords, separate them using a hyphen to ensure that Google bot indexes the pages correctly and displays them in the search engine results pages.
Monitor the pages' performance by checking metrics such as CTR to identify URLs that are not performing. Such URLs should be revised to avoid hurting the ranking of the page and the site in general.
---
10. Create Succinct Content and Build Backlinks
Don't make the mistake of channelling all your efforts to create perfect product catalogues with optimised descriptions and images and forgetting to create succinct content. Content that resonates with the target audience will help pass the intended message to the target customers better.
Great content will also help you rank for more keywords, thereby improving your BigCommerce website's performance on SERPs.
Carry out market research to know which type of information the target customers search for online and the keywords. 
Backlinks (links from authority sites pointing to your BigCommerce Store) will also improve your online store SEO. Google considers backlinks from authority sites as a mark of quality and rewards sites with many such links with a high ranking.
Submit the articles as guest posts to the authority sites to achieve this goal.
Check the domain authority of the websites you intend to submit the posts to determine their suitability. The sites should also be relevant to the products that you sell.
---
11. Incorporate Rich Snippets
Rich Snippets, also commonly referred to as structured data, help the audience and search engines to know what a particular page in the BigCommerce store is all about. It gives clues about the page's content, such as the author, rating, and pricing.
Like the meta description, a quality rich snippet will significantly boost Click-Through-Rate (CTR). You can generate one for each page by Using Schema Markup. 
The beauty of using BigCommerce is that the software will automatically generate rich snippets for all the products in your store. It relies on the information you provide about the product so make sure that the product pages are comprehensive.
---
Final Thoughts
BigCommerce is one of the best e-commerce software you can rely on to create a brilliant online store without a fortune.
There is no limit on the number of products you can stock and sell through the website.
Take the time to learn how all the features function to stand out from other businesses using the same software to create and manage their stores.
Consider having a digital marketing team on your side to create and run custom campaigns for your business. MediaOne Marketing digital marketing and search engine optimisation services are trusted by thousands of online stores in Singapore and abroad. 
We focus on providing the best services to clients at competitive rates.
Every campaign is based on accurate market data and monitored continuously to ensure it provides optimal results.  Get in touch with us for more details on how we can help your BigCommerce eCommerce website thrive.