You might think that large companies like Amazon and Google have the market cornered with their products, but did you realize that the great majority of employment opportunities are created by individuals who run their own little businesses?
According to the United States Small Business Administration, 99.9% of all businesses in the United States are considered to be small enterprises, defined as having fewer than 500 employees.
Also, small businesses employ nearly half (46.8%) of the workforce in the United States (SBA).
Even though they handle more cash, huge firms are more vulnerable to the adverse effects of economic headwinds.
On the flip hand, local firms employ a bigger number of people and are better able to withstand the effects of economic hardship.
Local companies, on the other hand, need to go the extra mile in order to persuade their clientele of the value they bring to the table in order for them to be able to weather the economic storm.
Despite Google's size, the search engine offers a wide variety of tools that are designed to assist smaller businesses.
If you own a local business that is always looking for new clients, consulting Google Maps may help you expand your clientele and bring in more revenue.
Not only will the Google Map Pack enhance your online presence in the neighborhood in which you operate, but it will also increase the likelihood that users will discover your company when they are in the process of conducting their initial search.
Let's go a little more into Google Map Pack to find out how it might be of greater benefit to your company in the long run.
What exactly is this Google Map Pack thing?
When users make local searches for companies, Google will display a collection of the top 3 search results on Google Maps. This set is called the Google Map Pack.
As a result of Google's decision to promote Map Pack links over conventional search results and to filter through businesses in order to offer only the highest quality possibilities, the Google Maps platform is extremely competitive and highly sought after.
When you take into consideration the fact that, as of the year 2020, searches for "local" + "business(es)" increased by more than 80 percent year-over-year, it is safe to say that concentrating on Google Map Packs is a great idea to get more publicity for your local business. This is especially true if you want to attract new customers.
What Kind of Information Is Included Within Google Map Pack?
The knowledge presented here will be essential to the execution of a Google Map Pack optimization plan that is successful. When prospective consumers make local searches on Google, the Google Map Pack will present the following information to those customers, as may be expected from Google's behavior in this regard:
The Google Map Pack places a marker that indicates where your local business may be found and keeps it hovering over the location of your business on a map.
For instance, when I searched for "the top coffee shops in Chicago," Google Local Guides displayed the results above for me to see.
A page containing the results for the most popular coffee cafes in Singapore.
I work as a marketing for a modest coffee house in Singapore, and I have set for myself the objective of getting my company included on this list.
How often times have you come across a business listing on Google that does not contain any information on the company's operations? Does the fact that they provided you with insufficient information influence your desire to do business with them?
Almost certainly not.
When you make it simple for prospective clients to get in touch with your company by including basic contact information in your business listing, you will differentiate yourself from other local businesses in the area who do not include this information in their listings.
Ratings and Opinions Taken as a Whole
Hearing the genuine opinions of other clients on the company can go a long way toward developing (or damaging) trust and building recognition of the brand.
The perfect review is one that is not only complimentary, but also provides sufficient information to convince the reader that the product or service being discussed is real and may be of some benefit to them.
Industry Particulars, as Well as Information About How Long the Company Has Been in Operation
Because of this, it will be much simpler for prospective clients to assess your company's level of expertise in a specific sector of the economy.
You will want to spend extra time on your local SEO if your company is fresh new or has opened recently up in a new location. This will help establish your company as an authority in its field and attract attention to your company.
To boost the ranks of your website in local search results, a few examples of things you can do include adding geographical pages to your website, evaluating the link structure of your site's internal links, and optimizing your site for mobile use.
If a potential consumer is only exploring your website before making a purchase, knowing when they can conduct transaction with you could be the final stretch they need to proceed through the sales funnel and make a purchase of your product or service.
Be sure to change these hours appropriately for any special occasions, such as holidays or vacations.
Details about the Pricing Range, Pictures, and Any Information That May Be Useful
Be sure to provide any additional data that makes the customer's life easier so that you may attract as broad of a local audience as possible. This will ensure that you are successful in doing so.
Customers-to-be can form a more complete impression of your company by being given information regarding pricing, viewing photographs taken within the establishment, and receiving other information along these lines.
If you want your local or small business to rank well on the search engine results pages (SERPs), you should follow these four Google Map Pack Optimization strategies.
Consider giving these four initiatives a higher priority in order to expand your company's online presence if you want to appear in the local search results provided by Google.
1. Have a Killer Google My Business
The first thing you need to do in order to ensure the highest possible quality of your online presence is to optimize your Google Business Profile.
You Can See Your Company Profile Using the Google Maps Mobile App As Well As Through Google Search
If you keep an eye on your Business Profile on Google Maps or Google Search, you'll be able to put yourself in the shoes of your audience and get a sense of how your company seems to them when they search for it online.
This not only guarantees that you have incorporated all of the essential information, but it also enables you to identify areas in which the reader's experience might be enhanced.
2. Maintain a Current State of Your GBP.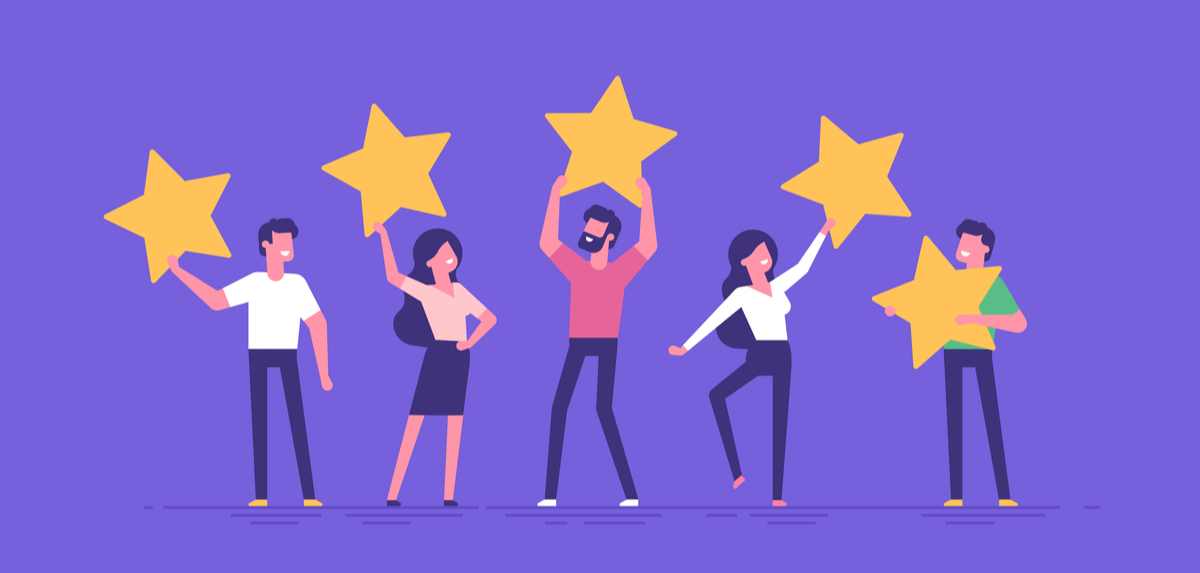 Consider your online presence to be an extension of your traditional brick-and-mortar enterprise. You wouldn't want the information displayed in your physical location to be old and out of date, therefore why would you want that for your online business?
Imagine the potential fallout if a viewer uses out-of-date information to contact your company and dials the incorrect number. That might mean the loss of a customer.
So, maintaining an up-to-date Google Business Profile is absolutely necessary if you want to ensure that you and your consumers are on the same page.
Write all of your local companies using the same spelling conventions.
Maintaining consistency across all aspects of your company inspires greater trust and confidence among your audience. It's the attention to these sorts of minute particulars that helps build a reputable brand for a prosperous company.
3. Use Pictures That Are Attractive
You may improve your online reputation even further by ensuring that the photographs of your company are of a good standard and are pleasant to the eye.
Visual information accounts for 90 percent of all the data that is processed by our brain. What we see is retained in our memories at a rate of 65 percent, whereas just 10 percent of what we hear is retained.
You can lure potential clients in closer to your business by using photographs of your company even if you haven't generated any completely formed visual marketing content. The fact that you were able to leave them with a positive visual recollection, despite the fact that they may not recall the specifics of your company, can go a long way toward attracting new consumers.
Instead of calling a 1-800 number, you should use the local number.
The use of a local phone number assist further to establish trust between your company and the community in which it operates. This is because it demonstrates how your company lives among the society and lets people know that they will be communicating with a real person based in the area as opposed to a bot based in a different part of the country.
This enables you to provide a more customized service, which, in turn, contributes to the continued strengthening of the reputation that you are building in the surrounding community.
Provide a compelling description of your company with excellent copywriting.
Writing is an essential component of any thriving business. If you want to be successful in business, you need to be able to communicate successfully.
Not only can writing that is of high quality earn the trust of your community, but it also has the potential to transmit authority to Google, which will increase the likelihood that your company will appear in the search results.
4. Maintain an Extremely Thorough Approach to All of Your Knowledge.
You need to have outstanding detail if you want to write exceptional copy.
It is essential for the internet presence of your company to provide prospective clients with an accurate portrait of the company.
All of these elements, including what it is that your company does, how it functions, its history, and the value proposition it offers, need to be made as obvious as if someone were interacting with your company in person.
Correct Inaccuracies
If the information that your company provides to potential customers is erroneous, it will hurt the reputation of your company and the trust that people have in your company.
Your place of business needs to have an open-door policy, encouraging members of the local community to come to you with any inquiries they may have on the field in which you work.
Engage In Conversation With Your Clientele
You may now have a Google Business Profile that is optimized, but if you want consumers to continue patronizing your establishment, you need to make an impact on them that will stick with them. On the other hand, the vast majority of companies regard their clients as little more than clients.
As a local company, you should go out of your way to treat each individual consumer as a distinct person, rather than as a component of a generalized entity. Because of this, your clients will have an incentive to continue doing business with you rather than with larger corporations that provide a lower level of personalized service.
Take Care of Your Ratings
While searching for local businesses, "always" or "frequently" reading Google reviews is something that 77 percent of customers do by the year 2021.
Most significantly, 89 percent of them are highly or moderately likely to go with a business that answers to all of its evaluations online. This statistic shows how crucial it is for companies to interact with their customers.
It should go without saying that if you don't pay close attention to what your clients are saying, it will be difficult to improve the business, and it will be even more difficult to attract new customers who are interested in doing business with you.
Provide Your Responses to the Positive, Negative, and Inappropriate Remarks
Don't simply express gratitude to customers for letting you know how much they appreciated the work your company did for them.
Invest even more effort into responding to the customers who have left unfavorable evaluations. A negative interaction with a customer presents a chance for growth. Figure out what went wrong, and then take steps to prevent it from happening again in the future.
Your neighborhood company will stand out from the competition if you give deliberate attention to comments, whether favorable or negative.
Promote a Greater Number of Reviews
Reviews are an extremely valuable analytical tool; contrary to popular belief, they are not merely expressions of the author's own opinion. The more customer feedback you amass, the more information you'll have to work with.
You may be able to recognize recurring issues that people have with your company or errors that seem to keep happening over and over again.
Getting a large number of evaluations enables you to determine your strengths to capitalize on and your deficiencies to work on improving.
Provide citations in your work.
Now that you've established a trustworthy and personable online profile for your company, it's time to explore elsewhere for opportunities to expand your operations.
Citations from your local community are an excellent approach to further develop the trustworthy and genuine character you want to build for yourself online. Any reference of your company's name, address, or phone number that appears online is considered a local citation. You may locate them all over the internet, including on a wide variety of websites, social networking sites, and other places.
Citations in the local area not only make it easier for potential customers to find your company, but they may also improve your local search engine optimization and help you appear in more search engine results.
Maintain Coherence Throughout Each and Every One of Your Channels and Platforms
No matter whatever website your company appears on, all of those websites should have the same access to data. This will ensure that you are not alienating any potential clients by failing to provide them with pertinent details.
Social Media
You should consider sharing your business citation on social media as one of the first things you do. For instance, here is a fantastic citation that can be found on the Facebook page of Dark Matter Coffee, which is situated in Chicago. It provides all the information on the company that I would require if my intention were to go and pay a visit to it today.
Because social media is an opportunity to give your company a voice and persona, you shouldn't limit yourself to merely providing accurate citations.
Local businesses are able to bridge the gap between a mere business associate and a genuine connection through the use of social media, which organically generates a higher sense of trust in you and your clients. This is accomplished by consistent engagement and conversation online.
Review Sites
Demonstrate to potential customers that you are attentive to their feedback on rating and review sites. The vast majority of consumers (88%) place just as much trust in internet evaluations as they do in personal recommendations.
If they notice that you continuously engage with your clients and make them feel like someone they are always able to get in touch with, they will be more likely to contact your company if they happen to come across your website while they are browsing Yelp.
This will increase the likelihood that they will contact your company.
People who use large online directories, like Yelp, place a high level of importance on having accurate citations for businesses included in such directories.
Yet, the most crucial thing for you to do is to strengthen your relationship with Google.
The presence of your company in many directories that include high-quality content sends a message to Google that your company is trustworthy, and it provides the search engine with additional data that it can use to help it place your company higher in search results.
And of course, you should make sure that the appropriate data is easily accessible to them on review websites in order for them to locate you without any difficulty in the future.
Blogs Relating to Your Company, Sector, and Immediate Environment
When you first hear someone brag about how wonderful they are, you shouldn't put too much faith in what they say. You would ask around enough to hear what other people had to say to acquire a perspective that was less prejudiced. Thus, why should Google only trust the words that you have written?
Because of this, backlinks are of critical significance for local search engine optimization. We would prefer for the words of others to serve as the foundation upon which our reputation is established rather than your own.
You need to construct a solid profile of quality backlinks, therefore you should network with other people in your business, build relationships with other people online, and strive to be included on relevant sites.
In this approach, the name of your company will appear in various search results from a variety of different sources when Google examines the popular search results to determine who should be shared.
Integrate the Most Effective Search Engine Optimization Methods Into Your Website
In spite of the fact that this blog has included discussions on many aspects of search engine optimization (SEO), we have not yet delved into the fundamentals of what constitutes effective local SEO. Providing prospective clients with a pleasant and reliable experience is the single most important step in the sales process.
Make Use Of Regional Keywords
First and foremost, we will discuss key terms. Google will be able to learn more about your company if you put your keywords effectively throughout your website.
To illustrate this point, let's say you own a tiny coffee shop in Singapore which is located just outside of Chicago. In your text, you don't want to simply target the term "coffee shop." When it comes to targeting keywords, you need to get much more specific if you want to ensure that people in your community are aware that your company is located nearby. Use long-tail keywords instead of short-tail keywords like "top coffee shops near Naperville" because long-tail keywords have less competition and are more relevant to your company.
Test Page Speed
When it comes to making a poor first impression online, nothing is more damaging than a frustratingly slow load time. Visitors are looking for information in a timely manner, and if your website is unable to provide it, they will likely turn elsewhere for a more satisfying experience.
A faster page performance can provide users with a better experience, which can lead to an increase in page visits and conversions while simultaneously lowering your bounce rate.
Use Pictures Local to You That Are of Excellent Quality
Using locally captured photographs of a high standard for Google Pictures.
Your website will be more appealing to users and easier for them to navigate if you put high-quality, locally-sourced photography on it.
Also, it earns points with Google, which assists the search engine in recognizing your website as having high-quality content. In addition to this, it paints an accurate picture for visitors of what they may anticipate from your neighborhood company.
FAQs
Now that you have a solid basis of some tactics for optimizing Google Map Pack, we will walk you through some helpful questions that others have asked that may be of use to you on your trip through Google Map Pack.
How exactly does one use the Google Map Pack?
The Google Map Pack makes use of Google's algorithms to determine which businesses should be displayed in the results of the Google Map Pack. Due to the fact that Google gives listings in Map Packs higher priority than more typical search results, this industry is extremely competitive.
Is it beneficial to use Google Maps for SEO?
It's possible that Google Maps will do wonders for your SEO. It is beneficial in increasing your presence in local search results and establishing your company as a local authority figure.
How can I improve my search engine optimization on Google Maps?
You may boost your search engine optimization on Google Maps by taking the following steps:
Please provide information that is both comprehensive and correct.
Confirm the location of your company (s)
Ensure that the operating hours listed are accurate.
Take care of audits.
Photos taken in the area and of a high quality should be included.
Add any products or services offered in-store.
How can I get more people to use my Google Map?
By activating location resources for your Google AdWords account, you can get started marketing your Google Map.
Optimizing your keywords, making advantage of location targeting and bidding based on location, and ensuring that your Company Profile page is up to date are the steps you should take to increase the likelihood that visitors will see your local search advertisements.
Is there no cost to use Google Maps?
There is a fee associated with using the Google Maps Platform. It provides four distinct plans with three distinct pricing tiers, which are as follows:
The cost of static maps is $2 per month for every 1,000 requests.
Dynamic Maps – $7 for 1,000 queries per month
$7 per month for 1,000 inquiries for the Static Streetview option.
The cost of Dynamic Street View is $14 per month for up to 1,000 requests.
The variety of inquiries that are made will cause the monthly cost to go up. In contrast, using Google's Business Profile won't cost you a thing.
Conclusion
Do you wish to begin ranking in the results of local search queries? It is highly recommended that you make use of Google Map Pack in order to spread the word about your locally owned and operated business.
If you get your business running on Google Map Pack, then people who are seeking for it online will have a better chance of finding it. If you want to get listed on Google, you should hopefully have a lot better knowledge of what Google is searching for now.
In light of the fact that eighty percent of local searches result in conversions, it is prudent to concentrate your efforts on Google Maps for your local business.
If you want to position yourself for success with local SEO, one thing you can do is implement some of the tactics suggested below for optimizing Google Map Pack. And if you use my Ubersuggest SEO tool, you'll be able to find the insights you need to secure your first position on Google Map Pack.