Increased website traffic is a reflection of its success and dominance over the internet. Every website owner will strive towards realizing that their site garners a significant level of visits.
These visits are essential for a business as they eventually convert into sales thereby resulting in its growth.
One of the most effective strategies that facilitate website visits is search engine optimization (SEO).
When you optimize a website, it will consequently have improved visibility in the search engine results; hence most internet users will be lured into clicking on the link to your site.
So, you are in Singapore and probably have just created a website for your business.
You now want to augment your SEO; how do you go about it? The highlights below demonstrate tactics on how to effusively maximize your SEO in a bid to attract more website visits.
---
How to Get A Singapore SEO To Boost Website Visits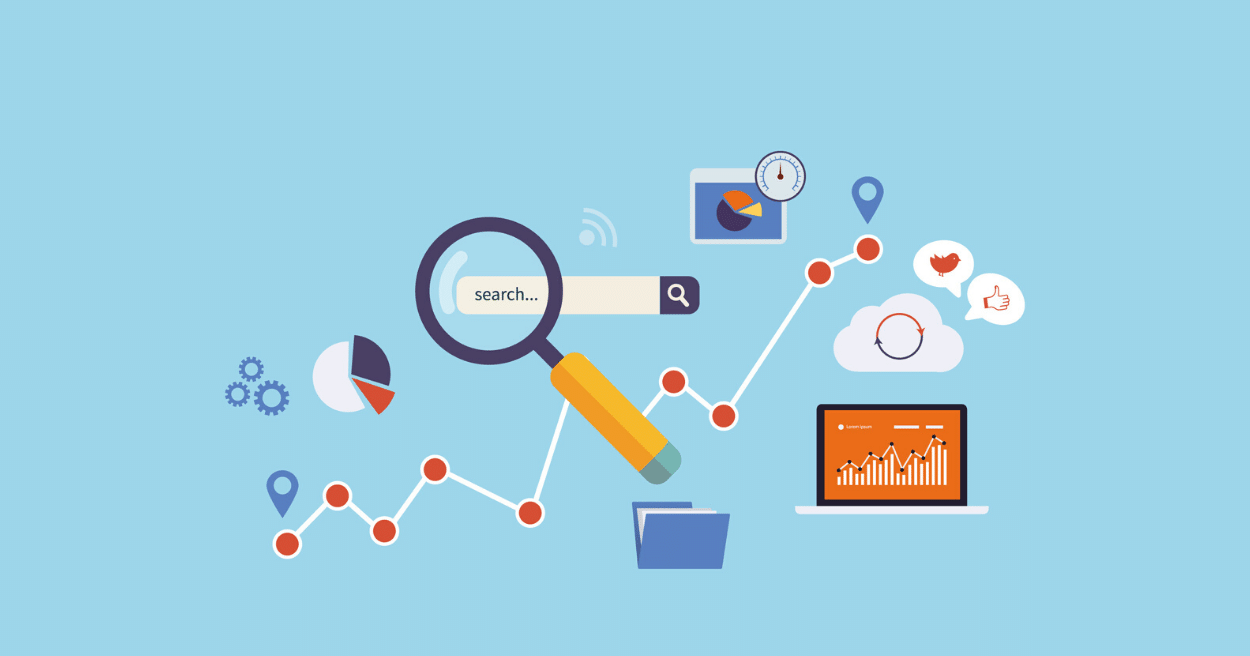 Add internal links to your webpages
Google identifies pages with internal links on them as relevant, which influences the rankings in Search Engine Results Pages (SERPs).
If your site is lowly ranked, then you might consider including internal links, which can be for a different site, on your website.
To include these links appropriately, you need to identify the page you want to boost and select all the contained within. Copy them into a suitable rank tracker which will determine the top-ranked keywords in Singapore for you.
It means that with high-performing keywords plus internal links on your site, the ranking will eventually rise.
On the other hand, after selecting the keywords, you need to identify the specific points where to include the internal links on the site.
You can achieve that by checking out other sites that have used similar links in their content. They will give an insight into the strategic positions on where to place your internal links.
Update your site's content
If you fail to update the content on your site such as the blog posts, its rank may end up dropping.
The drop could be due to the trending issues where other sites could be uploading fresh content with updated statistics.
Such sites end up gaining higher ranks resulting in your drop. Therefore, you need to upload newer content to your site regularly.
How do you establish that your content is outdated?
You can use Site Explorer to check the Organic Traffic graph showing the performance of the page, even though it is a tedious method.
Otherwise, you can use Google Analytics which will directly identify the underperforming pages for you.
Choose suitable titles and metadata
Despite having exploited other options that boost your site's rankings such as the keywords selection, you still want a tactic that will get people to click on the link.
Bearing in mind that high ranks merely might not lure users into clicking on your site link, you, therefore, need to consider selecting titles and meta descriptions that will appeal to users into visiting your site.
Find appealing titles as well as interesting meta descriptions for chances of increased visits.
Change non-linked mentions to links
There are times when other sites will mention your site without including it as a link. Therefore, even after their visitors get to know about you, they cannot be redirected to your page.
The site owner might have either forgotten or ignored its inclusion; thus you need to find a way of changing such mentions into links. You can perform a search using content explorer in Ahrefs for instance to identify the mentions for your site.
Then filter the search into unlinked results only which will give a list of the sites that have mentioned yours without linking.
You can thence contact the website owners and ask them to change the mentions into links.
Use broken pages as links to your competitors
As much as adding links to your pages improves Google search rankings, adding your competitors' links might affect your ranking adversely.
Instead of promoting your business, the links may end up promoting that of the competitor. The solution for that could be to use broken pages from their sites.
This way, Google will still identify your site as legitimate, while visitors clicking on the link will get an error message.
The links you use should be relevant to the content on your site as well as your business.
Some website owners have the propensity to steal images that you upload to your site. Eventually, they post them on their sites without acknowledging you.
In that case, you need to find these sites, contact their owners and ask them to include your site as a link alongside the image.
Tools such as Pixsy help you identify any website that might be holding your image without a backlink.
Once you run it, a list of these sites will display and from there you can reach them.
Upload content covering extensive topics
Website visits can be determined by the areas your posts cover. If the coverage is insignificant, users will tend to visit other sites rather than yours.
Therefore, you need to have pages with content on a wide range of topics. With broad subject areas in the content, the number of keywords consequently increases, therefore, affecting even the ranking of the site.
Usually, Google analyzes the content on your site as well as its relevance thereby rating its performance.
On the other hand, it reduces the content gap between your site and that of your competitors.
Consider low-hanging fruit
Including keywords and internal links can be beneficial for your website.
However, some sites rely on uploading quality content rather than including many backlinks and keywords.
When you upload high-quality content, you might not require to update to achieve a high rate of visits frequently. Such content is referred to as low-hanging fruits.
Content explorer can help you search for sample low-hanging fruits that have consequently attracted a large number of visits.
Checking on them can help you discover some of the SEO strategies they have used as well as the level of quality the content has achieved.
Optimize featured snippets
Featured snippets are a great way to create more traffic for a website. The aim of a featured snippet is to respond to your search query immediately.
That saves the time that it would take to scroll through the search results looking for the appropriate answer.
Most users will find it more convenient and hence tend to click on the link to the snippet thereby resulting in increased visits.
Consider the middleman method
Making money online like through the selling of products and services, and reviewing particular products can be a little tough without the right strategies.
Money pages' links are difficult to create, and hence you should consider using the Middleman Method.
The Middleman method entails a process where you can resell a product from a different company using your brand.
It involves creating a blog post with content related to the product, like reviewing the product. After that, you create links to the site selling the product, where now the post acts as the intermediary for resell.
This strategy increases the number of visits to your websites from people who may be interested in the product.
Find and reclaim lost backlinks
Lost backlinks can cause a hard-to-fix situation. In the first place, building a backlink is tough initially, and therefore losing it is more regretful.
Loss of backlinks can be a result of a breakdown of the linking page or removal by the website owner either intentionally or by accident.
You can reclaim the lost backlinks by restoring the broken page or creating the link once again if deleted by mistake.
Besides, you can find the missing backlinks using Site Explorer and repair them.
Exploiting SEO tactics can abundantly benefit your website by attracting more visits.
These visits later lead to conversion creating customers for your business.
Therefore, you should consider these practices we have provided. We hope that they will offer the necessary assistance to you.
---
7 Powerful SEO Hacks to Enhance Your Website Ranking and Performance
SEO is a long-term investment in your business and not a one-time project. You cannot afford to implement the above 11 SEO strategies and sit back to watch qualified traffic and leads stream in. 
To most people, the world of SEO is an unending maze with countless twists and turns.
Google and other search engines don't make it less complicated with the many random algorithm updates.
You must continuously work on your on-site and off-site SEO strategies to realise your website's full potential.
Staying abreast of competitors' new SEO trends and techniques to outrank your website and generate more leads is a daunting task for most brands.
We recommend hiring a reputable SEO agency instead of trying to wing everything yourself.
Here are seven powerful SEO hacks to enhance your website ranking and performance.
Search Intent Should Be Your Top Priority
Search intent refers to the kind of information the target audience is looking for when searching on Google or any other search engine.
Search engines are more adamant than ever before about user experience.
Websites with information that resonates with the searcher's intent are ranked on the first page of SERPs and enjoy more traffic than sites whose content is irrelevant to the searchers.
Hence, search intent should be your top priority when doing SEO in 2022 and beyond.
To give you a clearer perspective of how search intent influences search results, consider a website that sells video games online and wants to rank for a keyword such as "scary video games".
Most people would start by creating a dedicated page with information about all the scary video games they sell.
Unfortunately, that's a costly mistake as it does not match the kind of information that searchers want to see when using the keyword "scary video games".
As shown in the image above, the top-ranking results on Google for this keyword are blog posts that review scary video games. Therefore, the right thing is to create better list-based blogs to outrank the current blogs.
Be sure to include links to direct readers to your website page where they can purchase the games.
The bottom line is that Google prefers pages whose content offers valuable information to the searchers, not just coined to generate sales.
If your product pages have solely promotional content, getting a high ranking won't be easy.
Focus on SEO Strategies That Matter and Work
Due to the cutthroat competition for exposure online, there is a mammoth of SEO blog posts online.
Unfortunately, most blogs contain erroneous information that can result in your site being permanently wiped out from search results pages.
Based on this fact, it's recommendable to conduct extensive research to know which SEO strategies can move the needle and which ones are false or based on myths.
Here are five common misleading SEO strategies and information that you should bluntly ignore.
Include LSI keywords in content:

LSI keywords used to be effective in promoting on-site SEO, but not as pointed out by

John Mueller

, one of the executives at Google.

Focus on getting Yoast green lights:

Well, working hard to hit all Yoast green lights is good, but it won't significantly impact your site ranking if the content doesn't match searchers' intent.

Long-form content ranks better:

There is a heated debate about long-form and short-form content online. Most people believe that long-form content ranks better than short-form content. However, SEO experts have proven that this is just a myth, and

here is an article that explains it all.

 
Go for exact-match domain:

False, branded parts are more memorable and are more effective in generating organic traffic than exact-match domains.

Focus on social signals:

Google recently released a statement that shows

social signals have little impact on website SEO and ranking.

However, social engagement has an indirect effect on SEO, as extensively discussed in this

YouTube video.
We advise you to focus on what matters and less on outdated SEO strategies. Follow industry leaders on social media platforms to ensure you never again waste time and money on useless techniques such as LSI keywords.
Refresh/Update Old or Declining Content
Your site's organic traffic broke the glass ceiling last year, but there is no guarantee that you will get the same results this year. Some pages will drop in ranking due to changes in search intent and algorithm updates.
Understand that rankings don't last forever, and so it's of paramount importance to continuously refresh old or declining content.
For instance, add new statistics to a case study you published last year for it to remain relevant and avoid misleading website visitors.
We found a guide detailing how to identify declining content using Google Search Console. The steps you should take are;
Head over to Google search console results report

Click on the date filter and select the compare mode

Select "compare last six months to the previous period."

Click on the Apply button

Click on the "Pages" tab listed in the table

Sort through the results by clicking on "Click differences" from high to low or vice versa
Photo Credit: Ahrefs.com 
Use the report to identify pages that need to be polished up to be relevant to the target audience.
Start updating by ensuring that the pages' content resonates with the search intent. Next, check if there are missing subtopics that should be added to the blog post.
Use Ahrefs to identify the content gaps by following these four simple steps.
Copy-paste the URL of the target page to Ahref's site explorer

Click on the content gap report

Copy-paste URLs of 2-3 similar pages that are highly ranked for the target keywords

Click on show keywords
Ahref's report will show you a list of keywords for which the competitor pages are currently ranking, and you don't. Visit the pages to identify subtopics you should add to your content to compete effectively with them for the top spots in SERPs.
Photo Credit: Ahrefs.com 
Nurture a habit of doing this analysis to stay ahead of the curve. More importantly, monitor the results achieved after making the improvements for insights on how to improve other pages.
Use Internal Links to Promote High-Value Pages
What are internal links? Internal links are links from one page to another on the same website. They enhance site architecture by making it easy for visitors to move from one page to another.
More importantly, these links distribute PageRank around the website and enable Google to understand the content better.
There are different ways of identifying internal linking opportunities thanks to advanced tools such as Ahref's Site Audit.
Here is how to do a site audit for internal linking in three simple steps.
Create a free Ahref's webmaster tools account

Click on-site audit

Review the link opportunities report
The report will show a list of the target pages, keywords, and source pages. The source pages are the pages you should link to, while the target pages are the ones you should link to. The keywords are the ideal anchor texts you should use to create the links.
Photo Credit: Ahrefs.com 
The report will often list hundreds of suggestions, and since it's impossible to apply all the recommendations, we recommend creating internal links to the high-value website pages.
You can do this by copy-pasting the URL of the high-value page in the search filter and then switching the match type to "target page".
Create FAQ Sections and Pages
With the rise of voice search, it's crucial to optimise your website content with question-based and not merely the conventional keywords.
Most people rely on their smartphone's voice search feature and gadgets such as Siri to quickly look up information on Google.
Here is an image of the search results displayed by Ahrefs Keywords Explorer for the keyword "H1 Tag".
Like the internal linking opportunities discussed in the previous SEO hack, it's impossible to write answers to all the questions listed in the report. Take the time to locate the most relevant questions from the list and use them to create FAQ sections and pages.
Make sure the answers are detailed and better than what's available online to win a featured snippet.
The more snippets you get, the more traffic you will get from SERPs and soon, you will be considered an authority by not only the target audience but also search engines.
Remember to mark up the FAQ sections and pages using structured data to help search engine bots crawl and index them correctly. The pages will likely win a rich result – a featured snippet if done correctly.
Note that the more real estate you have in SERPs (more visibility in search results pages for multiple target keywords), the more organic traffic you will enjoy. Consequently, you will get more opportunities to convert regular website visitors into buying customers.
Optimise Your Content for Low-Hanging Featured Snippet
What is a featured snippet?
A featured snippet is an excerpt from highly ranked pages in SERPs that match the searcher's intent. They are displayed above the conventional search results. As a result, they get more CTR than the other results listed below.
Everyone works tirelessly to win a featured snippet for their respective high-value keywords. Unfortunately, competition hinders most websites, especially news sites, from winning featured snippets.
Like anything else in life, some featured snippets are more accessible to acquire than others.
We recommend starting by targeting the low-hanging featured snippet opportunities to get the word out about your website and help gain the much-needed visibility in SERPs.
Find keywords that your website is currently ranking for on the top 10 Google search results using Ahref's Site Explorer. Here are simple steps to do it right.
Enter your website domain URL

Head over the tool's organic keywords report

Filter the keywords from #1 to #10

Use the SERP features filter to identify keywords that have already earned a featured snippet
The next step is analysing the featured snippets to identify missing information on your website pages. Add the missing data in the pages to increase the chances of Google awarding them a featured snippet.
Below is an image that shows Ahrefs ranks #1 after the snippet linked to the keyword "Google Operators."
Based on the image, Ahrefs didn't win the featured snippet because the description of what Google operators mean wasn't included on the page. The website can easily win the snippet and outrank Moz.com by simply writing a better definition and adding it to the page.
Work on Your Image Backlinks
A backlink is one of the strongest Google ranking factors.
A website with a healthy backlink profile is ranked better than sites with few backlinks or a backlink profile that doesn't conform to Google recommended practices.
Most web admins focus on creating backlinks on website text content. They forget that the images, infographics, and custom illustrations may be picked by other website owners and used to revamp their blog posts.
Website owners who copy-paste graphics from other websites often link back to the website the images were initially posted.
Often, they link directly to the image, which is incorrect because the SEO link juice doesn't flow correctly.
It would be best if the links were pointed to the source page as opposed to the image file. Therefore, it's recommendable to reach out to the website owners and request them to swap the image link with the source page URL.
Use Ahrefs to identify these link errors by following Site Explorer steps.
Enter your website URL domain

Check the Backlinks report

Search for .png or .jpg links in the target URL
Photo Credit: Ahrefs.com 
Make sure that you follow up with the said website admins to ensure they comply with your request.
Final Thoughts
The success of your business websites is hinged not only on the digital marketing strategies and website design but also on the SEO strategies you apply. Monitor the results to know if you are headed in the right direction.
MediaOne Marketing is best known for offering exceptional SEO services to businesses in various industries. Our excellent reputation and track record speak volumes about our commitment to providing top-quality SEO services to all our customers.
Get in touch with us today at +65 6789 9852 for a free SEO consultation session and free SEO audit.