As a marketer, you must maintain a flow of leads for your brand. It is the difference between being an effective marketer and an average one. However, lead generation takes more than throwing together a lead generation strategy and hoping that it works out.
The goal should be to attract qualified leads with your digital marketing campaigns in Singapore, with a focus on the prospects that will not only buy from you but those who have a genuine need. In essence, the more customers you have, the better you will be at determining user behaviour.
With that said, the best way to generate more leads for your online business is to focus on each part of your marketing and conversion funnel. You will also need reliable tools to track the prospective leads when they land on your website.
Here are tips on how to generate more leads for your online business in Singapore.
How to Generate More Leads for Your Online Business?
Offer Value to Your Visitors
The concept of value has been around for as long as people have been doing business, but only a few brands have been able to hack it. Providing something of value to your visitors for free will initiate reciprocity.
Think of it as a psychological principle that relies on people's desire to return a favour. The leads who make to your website will return the favour, by either making a purchase or referring other people to the website.
You could also decide to give your prospects a free and simple tool. Despite the simplicity of the tool, it should provide value. This could include a market or industry analysis, a calculator, a template, or anything that will generate more leads for your website.
Create and Optimise your Conversion Funnel
There are hardly any two brands that have a similar conversion funnel. Before making a purchase, the majority of customers today will carry out research; look through the options provided by different companies, and read reviews online. Some will go to the extent of contacting the companies to get more information when need be.
This creates more touchpoints before the customer makes a purchase. You will need a tool such as Google Analytics to help you understand how prospects touch base with your brand before making a purchase.
With the information you collect, you will be able to optimise every touchpoint for the buyer's specific position in the conversion funnel. For this reason, you cannot use another brand's conversion funnel to turn a lead into a customer.
Identify the Best Lead Generation Magnets for Your Audience
A lead magnet attracts potential customers to your business and convinces them to convert by offering significant value at an affordable price. However, the price does not have to be monetary. The aim is to get the prospects to give up information such as their email addresses.
How do you identify and define the best lead magnet? For starters, try polling your audience by giving them a choice of four or five downloads such as eBooks or white papers and then assess the data from each one. Choose the option with the most downloads (votes) and compare it to the second-best in the poll.
This will require you to run several A/B tests to help you refine the process of identifying the best lead magnet for your audience.
A/B Test Your Copy, Design, and CTA Buttons
You can test every aspect of your digital marketing campaign and page design. Ideally, you ought to carry out multiple A/B tests to fine-tune every aspect of your website, right from the headlines, CTAs, font size, and more to optimise your lead generation campaigns.
Unfortunately, most marketers feel overwhelmed by A/B tests. This is because they are going at it the wrong way. There are several A/B testing tools you could use to make the process easier. Moreover, you will get better at digital marketing in Singapore.
Establish Healthy Relationships with Your Prospects
Think about your favourite brands and what draws you to them. You could come up with a myriad of reasons, but the bottom line is that you are part of their community. Similarly, you need to establish and cultivate healthy relationships with your prospects to keep them coming back for more.
Start by inviting the prospects to connect at every touchpoint. Give them reasons to check your website, blog, and social media pages for new content and to comment with their own experiences. However, ensure to respond to the comments to make the prospects feel appreciated.
Most marketers tend to focus on solely optimising their landing pages. However, experience has shown that every page on a website needs optimising to leverage the leads visiting the site. Tools such as confetti maps, heat maps, overlay, and scroll maps will help you understand the behaviour of your users.
Every page on your website should elicit a desire in the prospect to take action, which means that you need to write a compelling CTA statement for the final button. The essence is to prep the lead to take action and convert. Understanding user behaviour on your website allows you to anticipate what the visitor wants and to validate your lead generation methods.
Boost Direct Engagement with Email Marketing Sequences
Email marketing remains one of the best methods for engaging customers. However, you need to research several email marketing software providers to find the one that works best for your brand. You should consider your pricing options, current lists size, among other factors.
With that said, you need to create distinct sequences for your leads in different levels of the conversion funnel. For example, you will need a different sequence for prospects at the top, middle, and bottom of the conversion funnel.
Ideally, the email sequences should have appropriate lead magnets such as coupon codes, webinars, eBooks, and other incentives to make a purchase.
Create a Guest Post Strategy on Related Blogs
Guest posts can be a powerful lead generation since they reel in prospects from a wider audience. All it takes is to identify blogs in your industry that accept guest posts and email them a series of pitches.
You have two options, write the guest posts yourself or outsource the task. Most blogs will allow you to include links to your website in the guest post. However, you need to ensure that you are using the correct links. Dead or broken links might get you penalised by search engines.
Be Active on Social Media
Virtually all businesses today have at least one account on the major social media channels. However, they fail to get the desired traction because they engage their followers once a week, some even less often.
Social media marketing and management can be tedious and laborious, but you could try a different approach.
Choose a maximum of three channels and start posting engaging content. Ensure to link them to your website, ask thought-provoking questions in your posts, and reply to people in your industry as well as your target audience. The focus when doing lead generation on social media should be to inform and boost interaction and engagement.
---
How to Generate More Leads Via Programmatic Advertising?
If you have been an advertiser for long enough, then you might have heard about the new significant change-Programmatic advertising.
You are now wondering what it is and how you need to get on this train as soon as possible. Your businesses' success relies on you to adopt new ideas out there being used by your competitors.
It is one of those ideas that businesses are now adopting rapidly to help them out with strategic advertising. It is much better and brings much better results than the traditional way of advertising.
You can use software to purchase digital advertising, and we know this as programmatic ad buying. Unlike the traditional methods of advertising that involved requests for quotes and tenders, programmatic buying uses AI-powered software to buy and sell display space.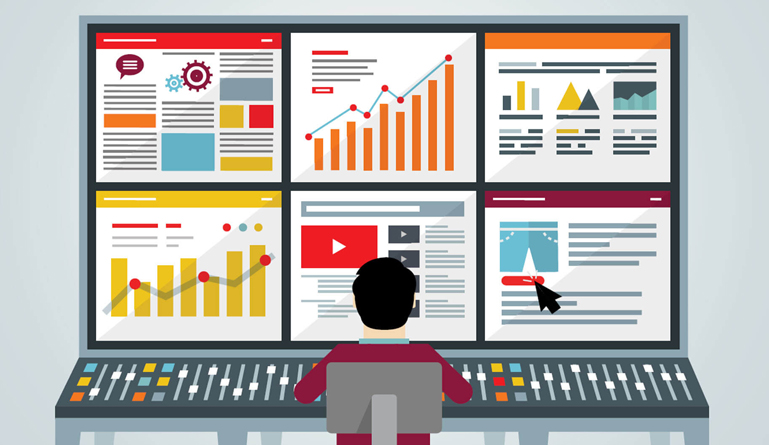 Your ad could be fantastic, but if it isn't in the right place and targeted at the right people, your campaign will never reach its full potential. Programmatic advertising targets your specific niche and serves them interesting advertisements that are specifically meant for them, not everybody.
Programmatic advertising offers a solution to the traditional methods of advertising, which were honestly a gambling game. You might get good leads or on a bad day get bad leads or no leads at all.
After handing over crucial information to the software, such as your specific audience and your KPIs, sit back and let the algorithm do the magic. The best part is that the software is intelligent enough to spend your advertising money only in the places where your business is likely to get a loyal customer base
Programmatic advertising has the potential to help you thrive if you want to generate more organic leads.
---
Getting Started with Programmatic Advertising
So, by now, one essential question is lingering in your thoughts. How do you get started with this modern marketing jargon? It is not a complicated thing. All you have to do is cover the basics, just as a traditional marketer would.
After that, feed all the information to the algorithm and let the software do everything else. All you have to do is sit back, observe, take notes, and conduct a few changes to get the most out of it.
Here are a few steps you need to satisfy for your programmatic advertising campaign to work.
The first and most important point is to understand your marketplace- which industry you are in and what type of products your business sells. Knowledge of your marketplace should give you a clear picture, for example, of the customers your business wishes to attract, the rules and regulations that are in your kind of business, and even the profit margins to expect.
Knowing your marketplace will help get targeted ads that focus on the exact buyer(s) you want to attract.
There is no such thing as one size fits all with programmatic advertising. The golden rule in this new marketing jargon is that each specific niche has its taste. Therefore, your ads need to be tethered to your customers' exact needs.
Whenever advertising, whether traditional advertising or programmatic, some things don't change. You will still need to comply with the rules and regulations of your industry.
Research into your market to find out these important points that will be your foundation for running successful programmatic ads.
Understand the customer journey
You need to understand your customers' roadmap from first contact to purchase. Understanding your customers' journey is especially helpful when you want more converting leads. Most customers complete their purchase journey through customer-friendly policies—proper customer support and an excellent website that is user optimized.
Programmatic advertising also comes into play to increase converting leads.
The most probable reason most of the customers aren't completing purchases is that they aren't seeing the right ads that will entice them along the way. Programmatic advertising assures you that your customers will receive ads best suited to their needs. That way, your ads entice them every step of the way until they finally complete a purchase.
Just as in traditional digital advertising, you need to have in place a list of goals that you want to hit. If you spend money on programmatic ad buys, you need to make sure you are getting the most out of it and your business gains.
Your business might gain in ways such as pleasing your customers, getting substantial sales, or even using the least amount possible to get the maximum returns.
Either way, you need to have well-set KPIs that will inform you of the success of this arrangement. These KPIs should point a picture of an engaged customer base that will keep on coming back in the future.
When setting these goals, you need to use prior data that you have used in past marketing campaigns. This data should act as a point of reference and comparison.
Use this data to identify the flaws that the previous advertising campaigns had. It's only through this way that you will be able to grow your business.
Consider applying a human touch
Remember, customers always want to feel like they are communicating their problems to another human being. Not an automated machine. Programmatic advertising employs lines of code to run the software. These algorithms cannot relate to people on a human level.
They indeed will, for example, reach many people. However, it is advisable to look for the perfect balance between intelligent human influence and these algorithms-powered software products.
Your marketing team should understand that they are dealing with real human beings, and therefore they need to apply a light human touch at least every step of the way.
The software is very efficient. However, on its own, it's just software. Marketing is not marketing without the effect of word of mouth from one person to the other.
Don't forget the basics of marketing. Human to human contact, if lost in marketing or advertising, chances are the campaign loses the very essence of advertising/marketing.
Safeguard your brand against fake news
Unfortunately, we live in the age of fake news and many platforms where fake news finds a proper breeding ground and loyal enthusiasts. Therefore, it is important to restrict your advertisements from appearing on sites and platforms that promote fake news.
You might wonder, what is fake news?
Fake news is anything that contradicts anything and everything your government says. A lot of fake news has deep roots in conspiracy theories. Most of the time, fake news will be the opposite of reality.
To shield your brand from such news, instruct your team to block fake news sites and platforms so that your brand doesn't get associated with fake news.
Fake news will ruin the appearance and integrity of your business in the eyes of customers.
Beware of programmatic advertisement fraud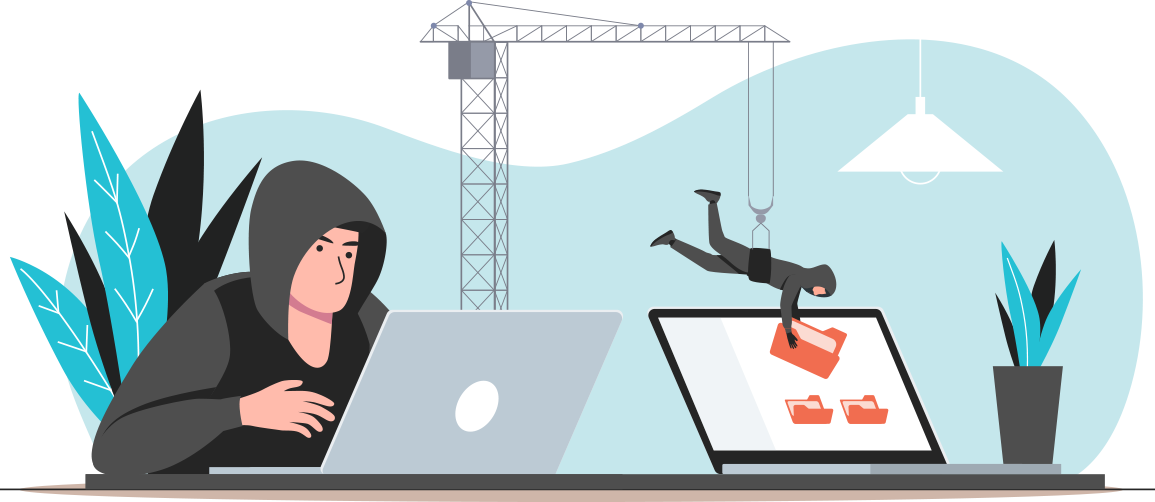 Fake news isn't the only negative thing you need to watch out for when investing in programmatic ads. Online fraud is another kind of criminal enterprise that is on the rise. That includes programmatic advertisement fraud.
Programmatic advertising should replace traditional, hit-or-miss campaign design. However, the problem with programmatic advertising is it involves a lot of service providers found on the internet, many of which it's hard to verify.
Programmatic advertisement fraud is a subclass of advertisement fraud in which fraudsters exploit programmatic ad operations for monetary gain.
This kind of fraud frequently entails using bots or human fraudsters to fake impersonations and clicks on programmatic adverts, stealing your ad funds.
So, how can your company avoid being scammed? The first step is to consider reach vs. budget. It is easy for a marketer to be focused on reach, and not be aware of the danger of fraudulent service providers on the internet.
Your marketing team should not be so naïve about being tricked into enormously high numbers that are simply meant to lure them into fraud.
Traffic quality simply means the audience viewing your advertisements. You don't want your advertisements to be served to anyone, but to the specific audience that belongs to your niche.
Another safeguard, you can use to do a follow-up on any service provider on the internet to make sure they adhere to privacy laws.
By doing this, your company will restrict itself to only working with other companies that equally follow the same existing rules and regulations. Before doing business with any programmatic ad selling company, do a bit of due diligence to make sure they uphold the law.
Creativity is at the heart of every kind of advertising. Creative advertisements attract customers and persuade them to buy in a creative, entertaining, and endearing way.
Because programmatic advertising is just a bunch of algorithms that can drive the advertising campaign on its own, it is important to ensure that you still create the adverts with creativity.
It is critical to make sure that your customers' needs come first. That means that your advertising team should creatively target the customers to interest them and pull them in.
A good way to do this is to recruit creatives such as graphic designers, video editors, artists, and even marketing campaigners who will give you quality to use for your campaigns.
Because your target audience is constantly growing and changing, it's critical to test your creative copy with them regularly. Programmatic advertising can assist you in determining your customers' interests so that you can make the changes.
Use First and Third-Party Data to Improve Targeting
The importance of data in your programmatic advertising efforts is of paramount importance. The more precise the data you provide about your ideal audience's buyer avatar, the better the targeting when advertising.
Programmatic advertising gives you the advantage of combining data from your own marketing research and data from data management platforms, enabling you to run optimized advertising campaigns that are targeted.
Compared to the traditional method of purchasing media space, data is undoubtedly one of the most significant new extensions in programmatic. Without the many data-utilization options, programmatic would almost certainly never have gained traction.
In programmatic buying, advertisers will use three types of data: their data, publishers, and third-party data from external data suppliers. The advertiser can find the most relevant audiences among billions of ad impressions using the data, significantly increasing advertising efficiency.
Maintain vigilance and make corrections swiftly
Although programmatic advertising is automated, it does not imply that you abandon the software entirely and expect results.
Having a strategy in place to manage your campaigns also means that it is critical to stay vigilant, be adaptable, and apply corrections based on instantaneous data to enhance the campaign.
To maximise performance, you must constantly evaluate metrics, such as conversions, clicks, lead status, and so on, and change bids or creative assets as needed.
You will automate the entire process, but it is important to know that you still need to make follow-ups and see what's working and what's not working. That way, you make changes easily to get the maximum results from your ads.
That is the beauty of programmatic advertising. The software products make it possible for you to make quick changes.
Therefore, with the advancement of marketing systems, it only makes sense for advertisers and marketers alike to adopt the use of programmatic advertising to reach customers who have a higher chance of converting and boosting their lead conversion endeavours.
By utilising data, programmatic advertising should reach better leads at substantially low costs, from raising awareness to delivering relevant content to users at each stage of the purchasing process.
Take advantage of this modern and dynamic way of advertising to get the maximum results out of your advertising campaigns. Your competitors are probably already on the bandwagon and heading for success.
If not, take it as an advantage and stay ahead of them by implementing these few steps into your programmatic advertising campaigns. These steps should surely place you on the path to success.
---
Conclusion
These are some of the best lead generation methods today. However, testing and analysing the data from your users is the best way to craft lead generation campaigns for your audience.
Contact us today for professional digital marketing in Singapore. Our support team is at hand to give you a free and non-negotiable quote.