There's a huge cloud of confusion surrounding NoFollow links. Only a small section of marketers and web owners seem to understand it accurately.
Everything started back in 2012 when Google first introduced their Penguin algorithm to the world. Backlinks were placed at the centre of it all, as one of the most crucial ranking elements – and with it, came a series of link-related risks that have since become a hot topic of discussion.
As a way to counter this, and at least keep websites safe from some of these risks, NoFollow links were introduced.
Much has been said about this type of link. Starting with the fact that the links have zero impact, with some still relying on some outmoded Google statement that seemed to suggest that No Follow link don't pass PageRank, and can as such NOT put you at risk of a Google Penalty.
To find out if the statement holds water, and if there's anything that you're likely to gain from a NoFollow link, then you might want to read the rest of this article to find out more about it, and what Google actually says about it.
Comprehensive Summary of Impact of Nofollow Links on SEO
Given that Google considers the "Nofollow" attribute as a tip for finding new or updated pages to add to Google (crawling), now is a good moment to take a deeper look at nofollow links. 
Explore the benefits they give in search engine optimisation (SEO), as well as how to use the nofollow links.
Google began utilising the "rel=nofollow" as an indexing indication on March 1, 2020. 
Webmasters frequently utilised nofollow links to insert links into their content overtly without supporting them.
The previous Google guideline to nofollow links said that the link juice would not be passed. But, in early 2020, even nofollow links provided Google Search Algorithms with information regarding the quality of website content.
I know you're probably wondering, "Why I'm I even concerned."
Take this into consideration: Having many high-quality external links leading to increases in your website's traffic, not only from visitors clicking on those links but also from SERPs.
In fact, inbound links are one of the three most essential Google ranking variables. There is a larger likelihood of increasing visibility in search engine results and organic traffic with more inbound links.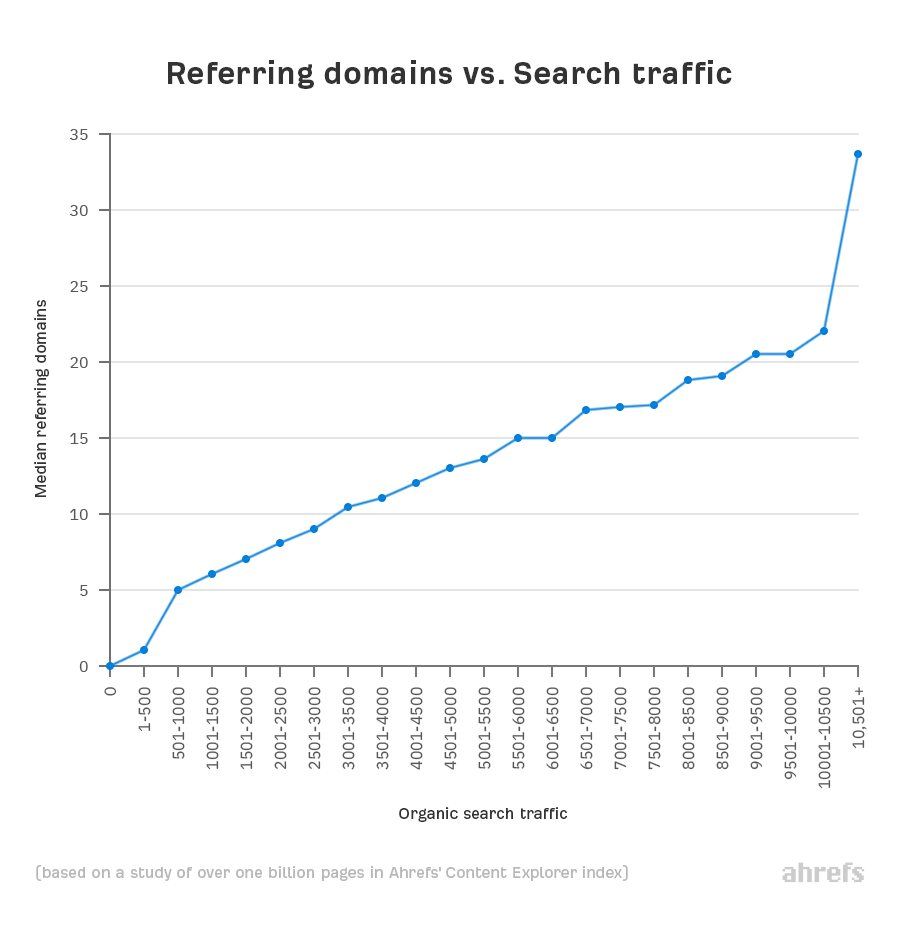 Backlink Statistics: Image Source: Ahrefs
What Are Nofollow Links?
A nofollow link is one that does not convey authority to the website to which it is linked, does not increase PageRank, and does not improve a page's ranking in the search engine results pages.
Google, Yahoo, and MSN offered the rel="nofollow" option in 2005 for webmasters who were battling with individuals utilising comment spam to attempt and establish links with the aim of ranking for targeted keywords. 
The nofollow attribute instructs search engines not to follow the tagged backlink, implying that the site does not approve the connection. 
As a result, nofollow links are perceived to be of limited value in terms of SEO.
Dofollow vs. Nofollow Links
When making a comparison on dofollow vs nofollow links from an SEO standpoint, dofollow links boost your search engine rankings, whilst nofollow links do not.
This is due to the fact that Google's algorithm only considers dofollow links in its ranking factors. As a result, when it comes to backlink creation, you should really aim for dofollow backlinks.

As we previously explained, backlinks were divided into dofollow and nofollow to prevent spam comments on blog articles.
As a result, the nofollow tag instructs the search engine to disregard that link, and they do not pass through Google's PageRank.
The existence of the rel="nofollow" tag is the only distinction between a nofollow link and a conventional "dofollow" link from a technical standpoint.
Nofollow is used in your source code's HTML. Several CMSs offer a nofollow feature when generating links, but you must write them manually.
Here's an example of a follow link: 
<a href="https://myblog.com">My Blog</a>
Here's an example of a nofollow link: 
<a href="https://myblog.com " rel="nofollow"> My Blog</a>
Types of Nofollow Links
According to Google's recommendations on qualifying backlinks, there are numerous ways to classify a link as nofollow to assist the search engine spider in identifying the dynamics with the connected page.
Use the sponsored attribute to indicate links on your website that were established as part of advertising, partnerships, or other forms of compensation.
The ugc attribute value is intended for links within user-produced content, such as comment threads and internet forums.
Use this attribute when you wish to link to a webpage but don't want to suggest any form of sponsorship, such as giving another page ranking points.
The attributes, notably sponsored, ugc, and nofollow, are interpreted by Google as clues as to which links to consider or ignore within Search.
These clues or hints, along with other indications, are used by Google to fully understand how to analyse and utilise links inside its systems.
Do Nofollow Links Help With SEO?
Some argue that nofollow links have no effect on SEO, while others argue because they're not as potent as dofollow links, they somehow contribute. What really is the fact of the matter?
In 2019, Ahrefs examined 44,589 SERPs to determine whether there was a connection between Google ranks and several backlink attributes, which were the amount of followed backlinks.
Backlink Statistics – Image Source: Ahrefs
They, however, found that dofollow and nofollow links had the same effect on rankings.
As a result, nofollow links appear to have some SEO value, particularly if they come from relevant sites.
They are beneficial to SEO since they are an excellent way to increase traffic to your website and can help you enhance your SEO rankings.
---
What Are the Benefits of Nofollow Links?
Nofollow links give your backlink profile a more natural appearance
Dofollow links to your site may appear fishy to ranking engines.
If an online site solely has followed inbound links or a vastly higher ratio of followed inbound links, it's a dead giveaway that something suspicious is going on.
The Overview report in Ahrefs Site Explorer can be used to determine the ratio of dofollow vs. nofollow links for any website.
According to the Ahrefs case below, 77% of the referring domains to the Ahrefs website are followed, which is a good sign.
Ahrefs Site Explorer –  Image Source: Ahrefs
But a 100% dofollow or something close to it clearly indicates manipulation. 
Anything between 85 and 65% is considered typical however this range is not conclusive. You can research further for more information on this.
They can protect you from Google penalties
There are several sufficient grounds to pay for backlinks.
When your website receives a lot of traffic, it makes perfect sense to purchase a sponsored article and probably include inbound links so that viewers can quickly reach your site.
What's the issue? According to Google, following paid links is against their Webmaster Guidelines. There is, however, a way around it.
Suppose Google's webspam team examines your website, discovers the purchased links, and issues a manual penalty. In that case, that is indeed one less competition for them to contend with within the search engine results pages.
As a result, with nofollow links, there is no way Google will be on your way, that is given the SERPs.
Your linked pages will benefit from an SEO boost 
Google's algorithms are aware that webmasters are attempting to use nofollow links to secure their own SEO by not assisting other online users. They also know you're still linked to them, even if the link is nofollow.
And because they are aware all of this, the capacity of nofollow links to limit the development of domain authority is, at best, speculative.
If you obtain a nofollow link from a well-known site, this doesn't really necessarily indicate that the link will have no effect on your SEO.
In reality, numerous internet case studies state the opposite.
Semrush conducted a study to analyse the influence of nofollow links and discovered a direct connection between the use of nofollow links and gain in rankings.
Furthermore, according to Semrush, sites that are ranked the top in Google have 20% to 40% of the overall backlinks as nofollow links.
Thus, these nofollow links are clearly accomplishing much more than just boosting your SEO.
Nofollow links direct targeted traffic from other websites to your site
Backlinks are useful for more than just SEO as they also drive targeted traffic to your site.
Because nofollow links have no effect on whether or not visitors click on them, one of their most valuable advantages is the possibility for increased traffic to your site. Also, given nofollow links provide less direct link juice than dofollow links.
They can produce even more traffic with second-tier backlinks. Certainly, all of that traffic is not trivial. As a result, with nofollow links, there is guaranteed direct targeted traffic.
---
How to Use Nofollow Links
Nofollow URLs are quite simple to employ. Take a thorough look at each link in your connecting profile when you audit your site's linking profile.
If you come across any that you believe may impact your link profile score, just mark them as nofollow links. This is a simple operation, and Google's latest modifications have made nofollow links much more significant.
Here's how to audit your website for nofollow link issues.
Look for internal links that are nofollowed
Internal backlinks shouldn't ever be nofollowed except if they connect to insignificant pages or sites that you really want search engine crawlers to ignore.
You can utilise tools like Semrush to see if any sites have nofollowed inbound links and the origin of those links.
Eliminate the nofollow attribute if there is no clear explanation for the backlinks to be nofollowed. 
Scan for followed inbound links with keyword-rich anchors
When connecting to your site, most users will not utilise specific links. As a result, following links with specific URLs can be an indication of link manipulation.
You can use Ahrefs Site Explorer's Anchors report to find backlinks with keyword-rich anchors.
It's worth noting that precise referenced links aren't usually a sign of limited or sponsored links. Such connections can arise spontaneously and legitimately.
This is why users should thoroughly research links prior to abandoning them or requesting that they be nofollowed so that they cannot wind up doing more damage.
Search for keyword-rich referenced outgoing links
According to a tweet by Mattew Barby, both Forbes and Inc nofollowed all of their outbound links in 2017
They made this decision after discovering that several of their authors were selling followed links within their posts.
Since they had so many visitors, they concluded that it would be difficult to check all of the backlinks on the website, so they did the sensible thing and nofollowed all of the links.
Google had previously stated that the links were ignored in any case, although this did not stop link dealers from selling them.
What is the significance of this?
Since you have previously accepted guest blogging or have any other content online, you might be experiencing the same problem.
Consider looking at your outbound backlinks in any SEO software platforms to see whether that's the case. Scan for phrases that you'd never expect to find on your website and replace it or nofollow.
Search for followed sponsored backlinks
It is recommendable that all sponsored article backlinks be nofollowed. This is because you essentially paid for the backlink, and therefore it should not pass PageRank.
To successfully identify such backlinks, use Semrush or any other SEO tool to search for the term "sponsored" in the Backlinks report for your site. 
You can contact and request that the same links be nofollowed.
---
The Difference between "NoFollow" and "DoFollow" Links
To understand the value of NoFollow links, it's helpful to also look at what's meant by "Do Follow" links and how they came into being.
If you've been around since the early days of blogging or when Google first rolled out the Penguin update, then you must be well aware of how spammers invaded bloggers' comment sections and started filling them with low-quality, ad-laden links that often directed to poor quality sites.
Upon noticing this, Google and bloggers had to come up with the 'no follow' attribute to counter the problem. With this link, they were able to prevent a search engine from following the links. Meaning, for a while, the links stopped carrying any SEO juice.
This would however prove to be a problem as freeloading advertisers wouldn't tell whether or NOT the host sites they were signing up with were reliable and trustworthy.
The problem would also stretch to affect search engines, as paid links started carrying so much influence on search rankings. As a result, search engines were also forced to suggest that paid searches also used the "no follow" attribute.
To find out if a link has a nofollow or dofollow attribute, all you have to do is right-click on it and click on inspect element. If it has the rel="nofollow" attribute, then it's a 'nofollow' link. If it doesn't, then you got it right – it's a 'dofollow' link.
They're Still about Driving Traffic to Your Site
SEO is all about driving organic traffic to your website, and so are NoFollow links. They won't be affecting your SEO score directly, but they'll be helping in driving direct traffic to your website.
And when you look at it carefully, link building is mostly concerned with creating more space for other people to discover your website or blog.
People get to find out about your website through another site, and then decide to check it out. Once in, you get to engage them through the content you publish and in the process, end up converting them into active customers.
What's important is for you to come up with creative ways to get more people to click through the links and consider checking your site out. So whether it's a NoFollow or DoFollow, so long as a good chunk of the people seeing it get to click it and check you out, then it's safe to say the link would have served its purpose.
That's the whole purpose of SEO – generating the much-needed traffic, which translates to leads. The leads will then lead to an engagement that would in the end translate to more profits.
Think of NoFollow links as referral links and you'd be in a better position to understand their value better. A good example is a link placed on Wikipedia or any citation site.
Fact Because Wikipedia still stands as one of the most visited sites out there, there'll always be more to gain when your site is linked to it.
The core reason being the link will be generating lots of interest in your site, and even when the link fails to directly produce any link juice, the fact that there'll be people seeing it makes it enough to direct a good amount of traffic to your site.
Latent Link Juice
No, Follow links aren't some form of dead links, but more like turning off taps. By link juice what is meant is that there has to be a flow of value from one page to another.
But assuming you have many of these links connecting to your site. The links can't open your site, but the fact that the site is linked to a highly authoritative site, that's reason enough for search engines to reconsider their stance and factor it into their ranking calculations.
Search engines take note of the links, but they instead choose to act blind on them. But when you look at it, search engines are more advanced than we give them credit for, and a little bit more technical than that.
So they'll still be looking at the overall frequency of the links and general placement, and when they notice that the links are coming from highly authoritative sites, they go ahead and rank them accordingly.
Think of no-follow links as pipes, through which there'll be traffic flowing from other sites to your site either soon or later. The more you have them, the more you'll be increasing the number of people you direct to your site.
It's a Natural Thing to Do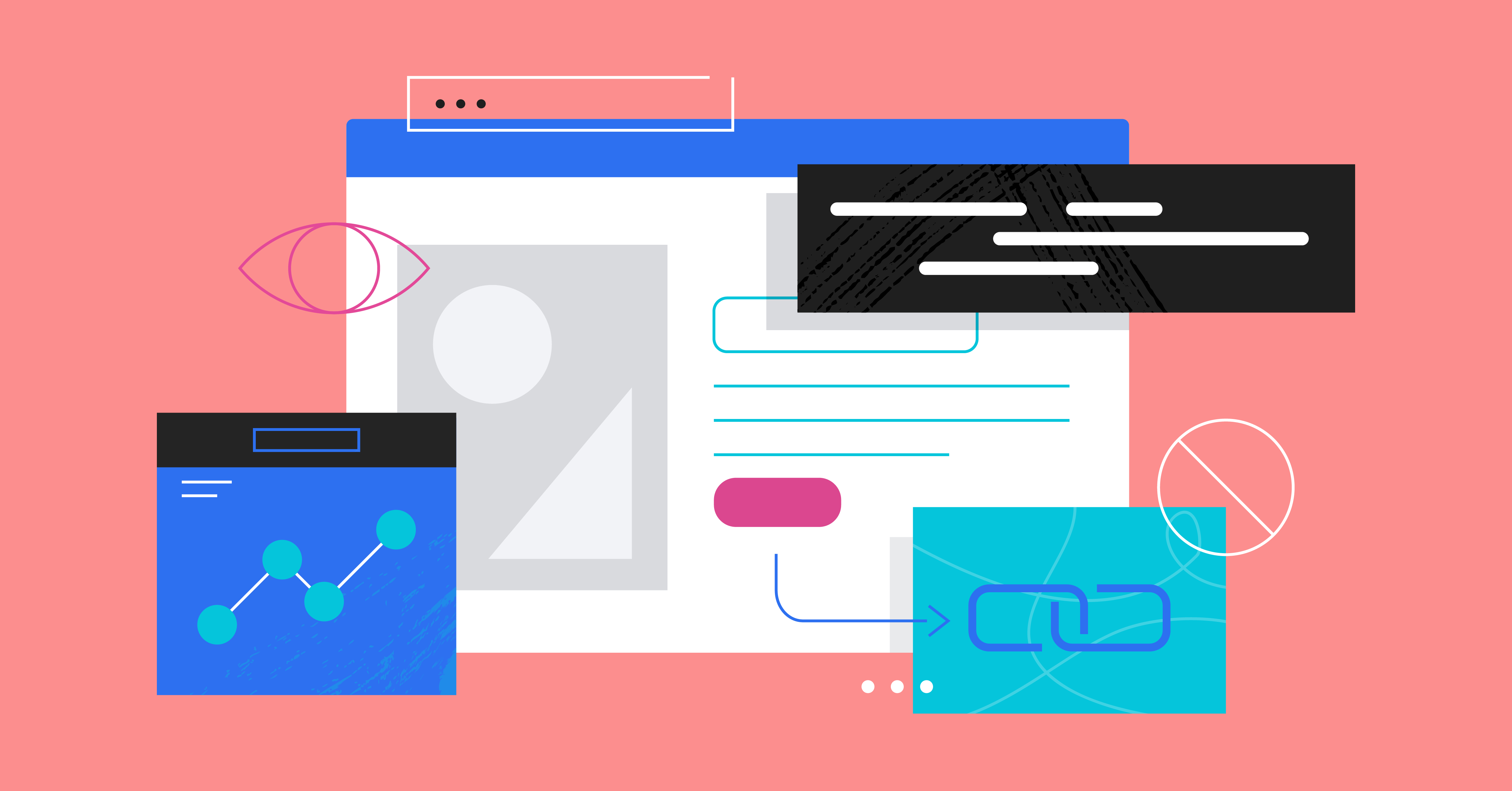 The last thing you want to do is give the impression that you're attempting to trick the search engine system for a prime ranking. So you end up creating so many Do-Follow links that give the impression that you're trying to game the system.
What's natural is that there will be a mixture of both No Follow and Do Follow links. And if that's the case, search engines will NOT be suspicious of your online activities, and will as such be willing to rank you favorably.
The point is to try to be as natural as it's humanly possible. So instead of going around guest blogging or exchanging links only with sites that offer Do-Follow links, you focus on publishing quality content on so many authoritative sites without focusing on the outcome.
Before search engines pick on them and consider them as one of the ranking factors – in the meantime, you can expect to get more clicks and more viewers for your site through them.
Assuming that the No Follow links directing to your site from a long list of authoritative sites don't get to bring any SEO value to your site. There's still one crucial element that you're almost forgetting.
The fact that you've linked to an authoritative site, where advertisers and other listing services can pick on it, alters the overall perception of your website. This may even influence advertisers' decisions on whether or NOT there's value in doing business with you.
Meaning, no-follow links will still count with the rest of the links when calculating your site's metrics.
So in a way, a no-follow link works by improving your site's metrics and authority, which can go a long way to also improve your SEO score and secure a prime ranking for your site over the long haul.
---
Bottom Line: Comprehensive Summary of Impact of Nofollow Links on SEO
In general, search engine crawlers follow any link so that it is indexed and used in ranking algorithms to indicate the authenticity of the referred source.
Once a website indicates that it does not particularly support the linked page, the nofollow attribute property is used.
As we've discussed in this post, Google interprets nofollow as a clue or a hint. However, we do not really know a lot about how other search engines evaluate this setting.
As a result, nofollowed links can still be utilised and influence rankings.
You just need to spend some time optimising and maintaining your site's inbound links. After you've grasped the fundamentals of dofollow and nofollow links, you'll be able to put your expertise to use.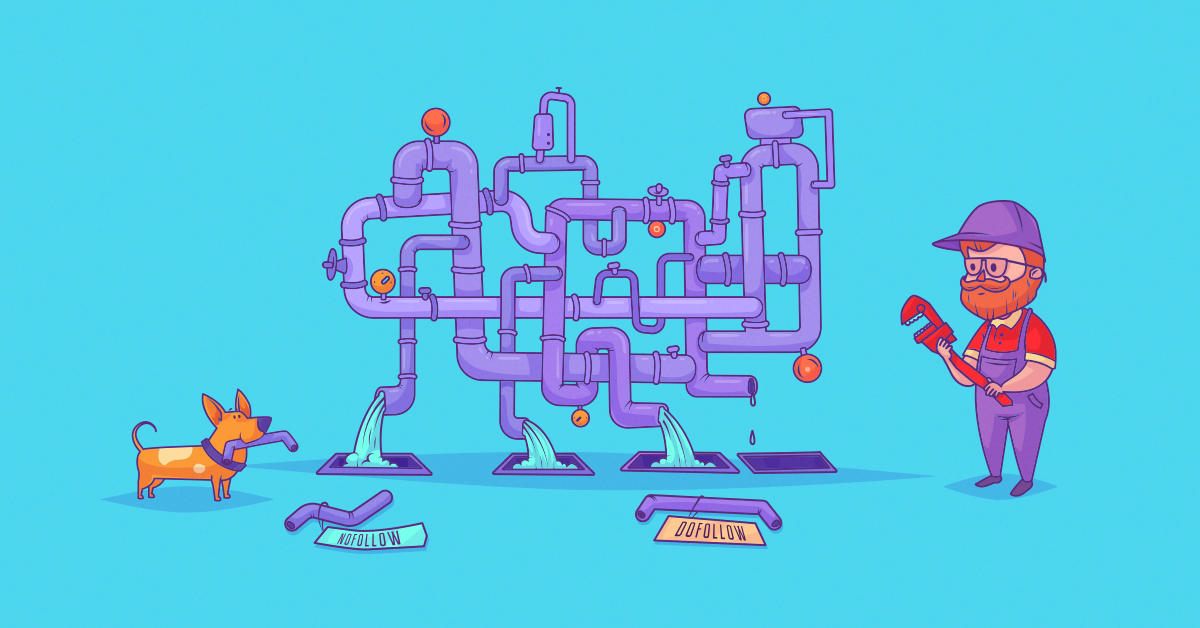 The following are the main tips for auditing your website for nofollow link issues:
Look for outbound links with keyword-rich anchors that have been followed
Look for sponsored backlinks that have been followed
On your website, look for keyword-rich, followed outgoing links
Finally, look for internal connections that are nofollow
"Do follow" links, especially when they're coming from a highly authoritative and respected site still stand as one of the most valuable links you can ever get for your site. They'll directly impact your SEO score and propel you further up in the search engine ranks.
But until you get a popular site to offer you that, there's still some hidden value in working for No Follow links, and this posts probably sums it all in black and while.
For more information regarding No Follow links, you're hereby invited to contact us today for their service or a free SEO consultation. We hope this information is useful to you as you embark on your link-building journey as well as your online marketing campaign.