These days, shared office spaces are one of the most talked-about trends in how people get work done. As more and more people move away from the conventional workplace, creative types are looking for new ways to manage their working lives.
It's possible that the pandemic slowed things down for a while, but now that it's over, coworking spaces are thriving again and ready to expand in exciting new ways with cutting-edge amenities.
People were understandably wary of close quarters after the events of Covid, but now that there is a greater focus on health and hygiene, spaces are being rearranged in ways that are both socially distant and hygienic.
Let's analyze the most recent developments at the top coworking spaces throughout the world. To begin, though, let's review the conventional workplace and the factors leading many to believe it's time to abandon it.
Conventional workplace exhaustion.
Traditional office space is renting out huge spaces for a single company to use alone (except perhaps for conference rooms). Businesses typically sign annual or longer leases, at the end of which the area is completely theirs.
The massive amount of waste that is inherent in conventional office leasing was one of the many things that the pandemic highlighted. A lot of time is wasted by employees sitting around doing nothing while waiting for others to complete their responsibilities, and businesses are often compelled to foot the bill for unused meeting rooms.
Everyone was sent home when the pandemic struck. The time period had varying effects on its inhabitants. Some people benefited by being able to work from home by Zooming from their kitchens, but this was not the case for everyone.
While it was nice to be able to work in one's pajamas if one so desired, many people found the lack of human connection and stimulation at work to be intolerable.
In steps coworking.
Although the concept of coworking spaces has been around since long before the epidemic, its popularity has recently skyrocketed as more people seek the camaraderie of shared office space without being constrained by traditional company norms and hours.
Organizations are also beginning to see the benefits of less conventional workplace arrangements.
The cost of a five-room office is much more than the benefits of providing employees with rotating desks in a common area, paying them for the hours they actually put in, and allowing them to network with people whose ideas complement their own.
Suburbanization and the incorporation of many cities and rural areas.
Coworking spaces are catching on to the trend of offering memberships that span numerous cities, just like gyms and other sorts of facilities do for frequent travelers.
Similarly, suburbanites who have grown weary of their lengthy commutes are beginning to see the option of working closer to home. This is one reason why suburban coworking spaces are becoming increasingly popular.
Coworking spaces are beginning to follow the trend of other business types that have relocated out of city centers to suburban areas.
This growth has the potential to spread internationally. While some organizations already have overseas outposts, the concept of providing a limited number of "hot desks" for use by guests from other chapters — wherever they may be located — is gaining traction.
There are currently no restrictions on potential sites for such establishments. Shared office space is as easy to find in Beverly Hills as it is in the Midwest or the Middle East.
Robotics and pooled technological resources.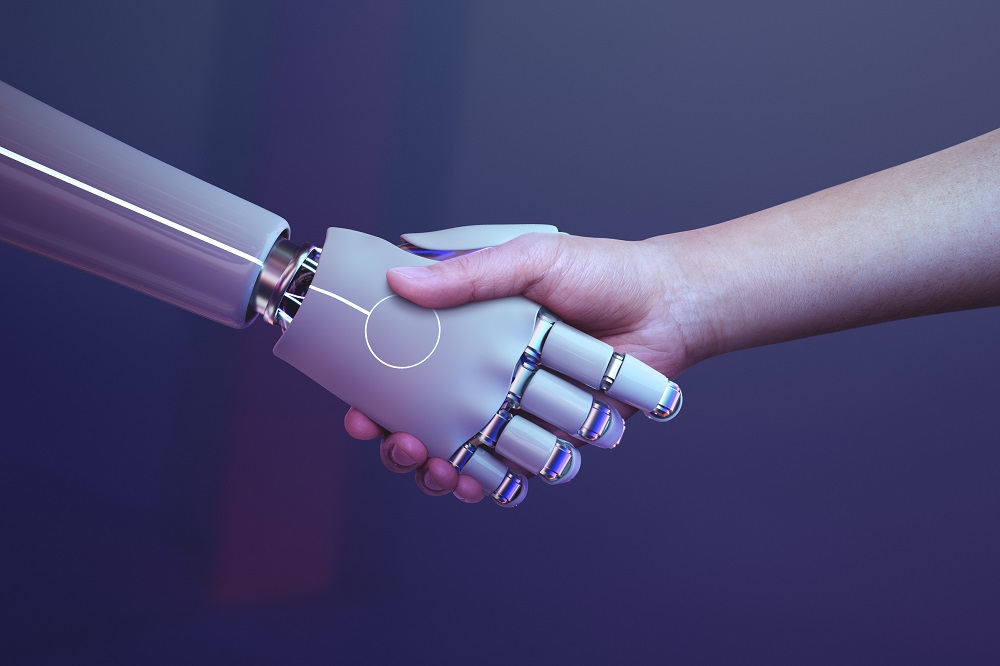 The future office environment will rely heavily on automated processes. There will be a number of interconnected smart elements, including as lighting, doors, and video screens, that will make communal areas more convenient, hygienic, and cost-effective.
As more communication processes become automated, this could potentially lead to the elimination of jobs like receptionists.
As far as technology goes, having access to the same Internet all the time is the biggest perk of a communal living arrangement. People who use shared offices don't have to worry about the monetary costs of working online that they would face if they did it from home.
The idea of a global pass is closely tied to the mobile workplace, as it enables members to use shared resources and tools like as software, cloud storage, and other technological capabilities that were previously limited to a single physical location.
Analytics systems that measure every facet of workers' actions are starting to be implemented in coworking spaces that use common cloud services. With the help of the Internet of Things, we can keep track of everything from the amount of time spent in the kitchen to the number of minutes spent on an Excel spreadsheet.
These features are helpful for businesses that want to monitor their employees' time allocations. During the epidemic, many people worried about the amount of work being done by employees who stayed home.
Today, there are numerous methods available for monitoring time spent at the office thanks to technological developments.
Sustainable offices.
As environmental awareness rises, people everywhere are making concerted efforts to reduce waste and make their immediate environments more sustainable.
Exactly what does this imply for shared office spaces? Sustainable lifestyles rely heavily on renewable energy sources. Solar and other renewable energy sources are being explored for use in some locations.
There is also a trend away from using disposable plastics and other non-biodegradable materials in shared office environments. Some people have even made it a rule to exclusively use renewable materials in communal areas like kitchens and dining rooms.
Paper and other paper goods are another item that sees excessive use in conventional workplaces. Reducing paper consumption is just one strategy for dealing with this waste.
Having printing be a paid service for all coworking members will also discourage members from printing numerous drafts of yearly reports.
The Rise of the Hybrid Coworking Space
Some property owners not only consider how a single area might serve many functions, but also how it can be segmented for use on different days of the week or at different times of the day.
Just what does this imply?
For example most people's workdays are throughout the day. Most corporate and related professionals, though not always, clock in first thing in the morning, stay at their desks through the day, and head home in the evening.
This means that the same room could serve as an office during the day and as a bar or restaurant in the evening.
Some of them might even be annexed to larger homes. A long time ago, the Japanese were the first to realize the benefits of providing mattresses in the workplace for weary workers. Taking this concept one step further, coworking facilities implement hybrid work and living arrangements for their members.
Diverse amusements.
In order to better organize education, the Ancient Greeks created the first gymnasium. This meant that both classroom work and extracurricular activities like sports were considered crucial to the student's development.
While this concept is implemented in the form of exercise lessons required in many contemporary schools, it has yet to permeate the more conventional workplace.
Innovative coworking spaces are beginning to provide a variety of leisure options for their members. It's simple to set up pool tables, Foosball tables, and other table games in a communal area.
In addition, some coworking spaces provide members with yoga lessons, full gyms, pools, and other high-end amenities.
Networking gatherings.
The obvious benefit of having a shared office is the chance to meet new people. Being in each other's company, whether in a formal or informal setting, is something that many individuals value highly.
Holding formal gatherings in coworking spaces is not a new concept, but its popularity and variety have increased in recent years and are likely to continue to do so as the globe emerges from Covid.
Group lectures were a staple of the earliest coworking spaces. Companies that have a presence in a certain discussion group might post requests for assistance or partnerships with other members.
Members of shared spaces also have access to getaways, happy hours, and catered lunches. The families of coworkers can be met on "family days" hosted by some companies.
Book clubs and other intellectual gatherings are also sometimes arranged for people who share similar interests.
Can we even predict what the future will hold?
With so many changes occurring so quickly, it's possible that many more developments will find their way into the coworking space in the years to come.
Already, discussions are taking place about how artificial intelligence and virtual reality could alter the world as we know it.
Be on the lookout for new opportunities, and explore the resources in your immediate vicinity. You'll be astounded by what you find, and new doors will open for you professionally.