Curious about some of the challenges digital marketing Singapore marketers are up against?
Read on.
We polled some of these challenges, as well as some tested tactics that you can use to meet them head-on.
Generating Traffic and Leads
Singapore marketers have reported being still struggling with generating enough demand for their content. As more and more people hop into the online marketing bandwagon, the more the competition stiffens, thus making this statement even truer.
With so many existing options to publish your content, coupled with more ways to publish it, it's becoming even harder to know where to channel the bulk of your marketing and promotion effort.
So how do you deal with this challenge?
The best way to tackle the issue of generating enough traffic and leads for your content is to answer two key questions:
Is your content high quality enough? It's simple logic here: unless you're producing top-notch, mindboggling posts that your readers can't get enough of, don't expect anyone to come running for it. Is your content the type that someone would pay to read? If not, then you know what to do.
What type of content is your audience interested in? Is what you post relevant to their needs? What aspect of their lives does it address? And to what degree do they find it useful?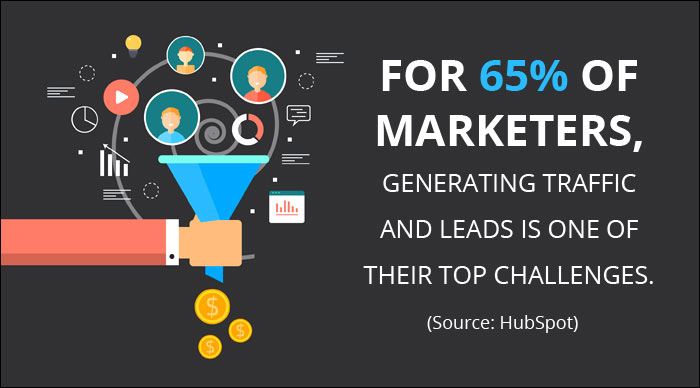 These questions are meant to guide you through the writing process. They're meant to remind you that you're still writing for the user – and that you should be more focused on writing what's quality to them.
It turns out; customer interest is shifting. As a matter of fact, more than half of customers have reported preferring video content over blog posts.
So after you find out what piques your customers' interest the most, the next thing you want to do is promote it to your audience in a way that they'll have an easy time taking notice.
Online users are swamped with content. Most of them don't even depend on search engines to find answers. Articles follow them wherever they go. They're popping up in their timelines and newsfeed. They're buzzing up in their pockets via mobile notifications.
In other words, everyone is trying to sell the content, and until you learn to put in more effort, and offer excellence, there's nothing much you can do to win them over.
Keeping Track of their Return on Investment
Keeping track of your ROI still stands as a challenge to a great majority of Singapore marketers. It's not easy – and Singapore marketers are experiencing the brunt of it.
By keeping track of ROI, marketers can understand the effectiveness of their marketing campaign or of the content they produce. They're able to measure the cost and make comparisons to see if it's a worthy investment. Plus, being able to prove your ROI goes hand in hand with the decision to increase your marketing budget.
Where there's no ROI or where you can't demonstrate it, then it's hard to allocate a budget.
This is not always easy, especially where there isn't a flowing communication channel between your marketing activities and your sales reports.
So how do you handle this challenge?
Your only stab at this is establishing a link between your marketing activities and the sales results you're getting. Find a marketing solution and a CRM tool and tie them together with a Service Level Agreement to close the loop that exists between your marketing effort and sales results.
That way, you should be able to see how many customers and leads you've managed to generate through your marketing activities.
Securing Enough Budget For Your Digital Marketing 
Securing enough budgets for your marketing activities is a pressing challenge not only in Singapore but also in other parts of the world. This is especially the case with small businesses and organisations, most of which aren't in a position to secure a sizeable or flexible spend for their marketing activities.
And it's not as easy as you'd like to think. This has proven to be an even greater challenge than it seems.
So how do you tackle it?
There's only one way around this – and that is, being able to prove the ROI generated through your marketing effort. If you can calculate your ROI, then it would be much easier to convince any organisation to allocate you a bigger budget.
Plus, try to make your inbound marketing more successful. If your results are salient enough, then you'll most certainly have an easy time securing a higher budget for your marketing team.
And always keep in mind that inbound marketing is a long term marketing strategy. The result may not show off immediately, but that's no reason to back off – but to consider doubling down.
Marketing to an International Audience
It's marketing until you start marketing to an international audience and it morphs into a challenge. As you already know, the first step to running an effective marketing campaign is identifying buyer personas.
Now imagine a situation where you're marketing to an international audience — an audience that you've never interacted with before, how do you pull it off?
Not only do you have to figure out how to market to this audience, but you also have to know how to organise and optimise your site for these countries.
So what's the solution to this challenge?
This is not something that you figure out. It's something that you learn. There are some really useful resources about this online that you should consider checking out.
You have to begin by understanding the global market. Learn about their local trends and how to explore them, and most importantly, learn how to both identify and choose the best localisation providers.
Keep in mind that your site's visitor might be speaking an entirely different language or multiple of them. There's also a fair chance that they could also be hailing from different time zones.
Your global audience also needs to find your content appealing. This means that you have another task of figuring out how to keep them on top of your mind. Take your time to study and understand the audience and their living environment.
Learn about their season references, monetary references, and their unit of measure. Give your translators both the permission and tools that they need to customise your content and make it adapt to that specific audience.
Best of all, you want to make sure that you've also optimised your site for the global audience you're targeting.
Training Your Marketing Team
As companies scale and technologies evolve, the more it's proving to be an even bigger challenge to train your team. Whether it's training them on marketing concepts or training them to adapt to the ever-evolving world of marketing and get used to the ever-changing tools of trade or even nudging them to achieve their full potential, training your team still stands as one of the biggest challenges that Singapore marketers have to deal with.
There's no denying that you need a well-trained and competent team of marketers to pull off a successful marketing campaign. But even the few ready-made members of your team that you enlist have to be trained and made to readjust to their new working standards and policies.
Even more important than being able to learn and understand, is that they're able to take in what they learned and execute it correctly, with no room for any error. That's important because your success, for the most part, depends on your level of perfection.
This is a bigger challenge than you can imagine, and one that has pushed many marketers out of business. After all, you can only do so much as a one-person army.
So how do you overcome this?
Before you lump your team together and train them as a whole, take your time to study and understand each one of them. Understand their strengths and weaknesses. Understand their struggles, and most importantly, understand where their interest lies.
The last thing you want to do is force a skill on them. If anything, you can only help them improve on their expertise. You can only help them sharpen what they're already good at. If, say, one of them is good at copywriting, don't force them to learn about analytics. Instead, encourage them to keep sharpening their skills and become better at them.
You might also want to encourage them to rack up some online certifications. Let them find different online courses and sign up for them.
And whenever you're hiring new members, have a training program in place that they each have to go through before joining the rest of the team.
Identifying the Technologies that are Better suited for your marketing needs
Another challenge that Singapore marketers have to deal with is identifying the right technologies to use. That's because the feedback they can get with regards to these technologies is scattered. You have to keep gleaning various sources for recommendations. Some even turn to friends and colleagues or industry specialists, but they still can't find the recommendations they need.
So how do you overcome this challenge? Where should you turn to for a software or tool recommendation that solves a specific problem that you have without having to waste your valuable time and resources experimenting with dozens of effete options?
Well, you might want to check out Accel (link: https://www.accel.com), a free, interactive online visualisation landscape for marketing, whose focus is on solving some of the technology-related problems Singapore marketers face.
Important Stats that Dictate How you Conduct Your Online Marketing Campaign in Singapore
About 58% of Global Consumers are down with their Idea of Purchasing Some of their Products Internationally
In a recent survey, one that involved interviewing 3, 500 consumers from seven different countries including Japan, Singapore, USA, Germany, Australia, France, and the UK, it was found out that more than 58% per cent of consumers have no problem shipping a product or hiring someone from another country.
This shows that your market is not only limited to Singapore consumers. Instead, you have a chance to rack up even more sales by targeting international consumers, as well.
About 61% of Singaporeans consumers also expressed their intention of making more international sales come next year. That means that the market is shifting at a much faster pace. So instead of localising your market, think globally by adjusting your campaign to start targeting international consumers as well.
44% of Singapore Marketers have reported failing to complete an Order because they think the product wouldn't arrive faster enough
Ever wondered why a good section of your leads isn't completing their order? It's revealed that nearly half of them hesitate to go through with the decision to make a purchase simply because they think the product they're about to order won't be arriving faster enough.
Companies that offer next day deliveries were reported to make the most sales compared to sellers that take more than three days to make deliveries.
This is a more powerful statement for businesses that sell to online customers. The faster you're able to deliver an order, the more sales you'll be able to make.
It pays to keep reassuring your customers that you make faster deliveries. It's even better when you're able to include an option for faster deliveries, even if it means raising the shipping charges.
Singapore Marketers Said they Prefer Real-time Marketing
When asked about the marketing concepts that appeal to them the most, Singapore marketers were quick to point out that they prefer real-time marketing concepts.
That's because web and marketing systems in the country have grown and become even more sophisticated. Also, Singaporeans are now turning to apps for services and almost everything they do.
For that reason, marketers are avoiding disintermediation by other apps and instead of looking for direct ways to communicate to their customers directly.
Other stats to take note of:
As of January 2019, the population of Singapore was 5.83 Million.
Singapore has one of the fastest internet broadband in the world.
About 79% of Singapore's population is active on social media. That accounts for about 4.85 million of the population.
About 75% of the population in Singapore uses mobile phones to access their social media accounts.
99% of mobile phones in Singapore have either 3G or 4G internet broadband.
89% of the population in Singapore watch videos on their phones.
71% of laptops and about 42% of tablets in Singapore are used to access the internet.
On average, a Singaporean internet user spends about 7 hours 2 minutes online. Of this time, about 2 hours 8 minutes is spent on social media.
60% of all social media users in Singapore are women, with the remaining 49.4% being men.
84% of the population in Singapore consider the internet as their primary source of information. They visit online whenever they want to learn about something new or confirm an important piece of information.
YouTube is the most popular social media channel in Singapore. It's closely followed by WhatsApp, with Facebook coming in third.
Singapore is reported to have the highest internet penetration rate (at 84%).
One million Singaporeans check YouTube every day.
46% of internet users in Singapore have installed Adblocks.
About 52% of users book cabs online.
Over 4.8 million Singaporeans are signed up on Facebook.
An average Singaporeans uses about nine different social media networks in a week.
Changi Airport has one of the fastest-growing Facebook pages in Singapore, with more than 4 million fans.
There are more than 840, 000 active wechat users in Singapore.
---
Top Marketing Project Management Tools for Digital Marketers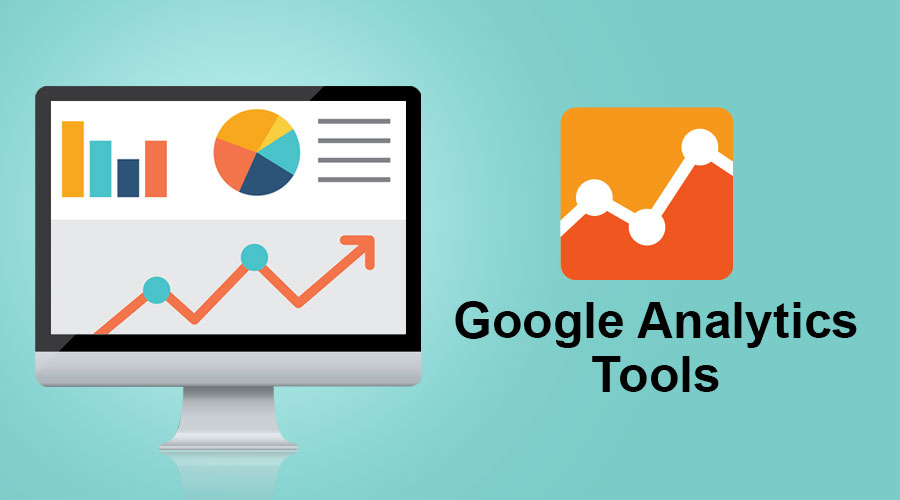 A good project management tool will enable you to communicate with other team members better, monitor every task and campaign requirement, as well as create reports. 
When you develop a marketing plan, planning your tasks needs a platform that allows everyone in the team to view their roles or what they're responsible for in real-time. This makes accountability a lot easier and promotes a harmonious work environment. 
We're living in the age of the marketer. It's a fast-paced time for Inbound Marketing, and finding tools that will help us keep up with this demand can be difficult. We need everything from analytics software to project management tools, proofreading platforms, and everything in between. 
We've scoured the web to discover digital marketers' top marketing project management tools. Dive in and explore each device so you can find the one that best fits your unique needs.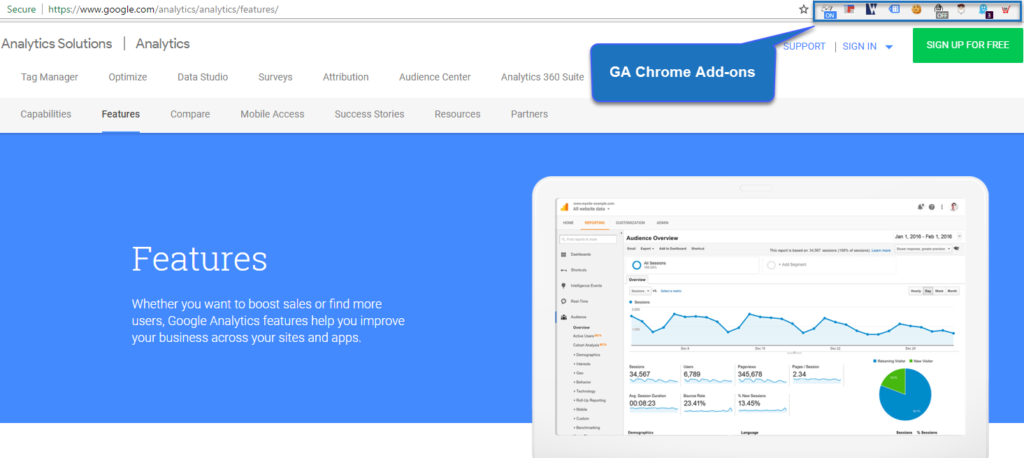 A one-stop solution for digital analytics, Google Analytics makes it easy to see how your business performs. Create a custom dashboard for each marketing project and understand how viewers interact with your website during any given period. 
Get a detailed breakdown of how you're performing against organic search results and competitors, and use data to adjust metrics to get the best results. Google Analytics offers robust customer analysis, easy integration, and rich reporting. 
You can also receive email alerts to your smartphone or tablet when any changes occur that you should be aware of. It offers unique reports on customer behaviour such as customer visits, bounce rates, conversions, and more.
Pros
Helps to track and gather data

It helps marketers improve website performance and devise strategies to determine which content is performing well and which isn't.

Google Analytics can track users who are located all over the world. This can help when you are building an international strategy.

Its attribution report provides a clear path of how users reached a conversion. 

With Google Analytics, you can build out a dashboard that consolidates crucial metrics and performance data from multiple websites in one place.
Cons
There are two ways to set up analytics on a website, and it cannot be apparent to decide between them.

Implementing some of the tracking methods used in the project will require additional training.
Mailchimp is an email service provider for commercial use. It allows for creating email campaigns, newsletters, and potential customer engagement avenues. This majorly increases the number of people who can take advantage of this marketing tool. Mailchimp's simple drag-and-drop editor makes creating beautiful emails a breeze. 
And with hundreds of customizable templates to choose from, you can't go wrong no matter what your business is about. Additionally, MailChimp offers email personalization, A/B testing, ad management, CRM tools, and many other functionalities required regularly by both smaller businesses and companies temporarily looking to save money while expanding their reach.
The most significant difference between HubSpot and MailChimp is its pricing, as Mailchimp is much cheaper than its costlier counterpart without compromising on quality or efficiency.
Pros
Mailchimp is a popular option for email marketing and has been providing marketers with solid results for years. 

Different options for integrating your online presence with your business.

MailChimp users can track their analytics and compare their metrics to those of other MailChimp users to see if they're getting the most out of all their efforts.

The MailChimp logo can be removed from the bottom of the email.
Cons 
Integrations between MailChimp, WordPress, and PayPal are sometimes not seamless. This can hinder users trying to create membership or subscription sites.

MailChimp reserves the right to suspend or cancel your account at any time without prior notice. Thus, users are advised to test every email before it is sent.

Mailchimp templates can be a bit plain, which means you'll have to either use the premade forms or put in some time and money to import your own
With Canto, you can make your marketing project management streamlined and effective. Canto makes it easy to organize and share brand assets like photos and any marketing materials you might use. 
Specific features include Smart Albums, which helps you organize by file type; keywords, which lets you find images by keyword; and Personal Collections, which allows you to store specific photos in a personal file. With intelligent features like this, you get the perfect project management toolset that fits the latest marketing trends. 
This tool is specific to organizing and sharing marketing and brand assets, a crucial part of marketing project management. It's an easy-to-use tool that helps you categorize files by file type and keywords, similar to how Google Images works. It lets you store files in Personal Collections for quick access at any time.
Pros
Provide the entire organisation with a central database while avoiding unwanted file duplicates and avoid substantial email attachments.

Determine what users are allowed to do based on their role, and apply digital rights information to protect your assets.

Manage content, generate ideas, and communicate with your team and outside consultants.

You can tag images using keywords and categories and with pre-defined tags.
Cons
It would be beneficial if the different user access levels were explained better. 

Administration rights management could be improved to support multiple levels of administration and allow for collaboration among department administrators.

With Canto, the deleting process is too slow.
What stands out with HubSpot is the email marketing feature. HubSpot is known for its easy-to-use control panel and drag and drop interface, making it simple to create visually appealing email templates, perfect for various business needs. It is a complete software solution for digital marketing. It has solid features and intuitive interfaces that are useful. 
HubSpot is rated highly and is the best marketing tool available due to its marketing automation features, which enable you to create workflows that trigger relevant content based on user behaviour on your website.
The Project Management module allows for full integration with a HubSpot CRM system for more effective overall project management. You can easily create repeatable task templates, and you can use the dashboard to quickly determine the status of your project and the progress made on tasks.
Pros
HubSpot is an all-in-one platform that provides marketing, sales, and customer support services.

It offers free CRM software for sales teams, marketing automation software, email marketing, social media management, and customer service tools.

 It's simple and easy to use, and you can even use it to create content or build a website from scratch.
Cons
It becomes a bit expensive to use as the business grows and contacts increase

Once you sign the contract with HubSpot, you cannot change with time. The arrangement is not flexible as it does not allow for cancellation.

Though HubSpot has made progress in creating an all-in-one solution, some businesses need more than one platform.

                     
Trello provides an option for marketing project management for smaller teams and individuals. The tool allows users to create boards that correspond to different projects within the company's marketing department. 
Panels can be broken down into phases, where users can organize cards with similar topics or pertain to the same sub-project. Users can also attach files or images to the cards representing different tasks or communicate with team members on each card. 
Trello does not offer a Gantt view of these projects but is suitable for solo marketers or small teams looking for a simple Kanban project management system.
Each "board" can represent a unique project, and on that board, there are cards that define the project. Multiple team members can collaborate on the projects, and each card can have images or files attached to it. Its colour-coded system makes it easy to assign cards to different team members, set due dates, etc.
Pros
Trello is used to increase productivity.

Trello is a system that enables users to create lists of daily activities. Users can then plan days or vacations with Trello's help.

In addition to its business uses, it also allows individuals to create personal reading lists. The application helps keep track of a growing list of books and magazines worth reading.

Trello allows users to manage their daily tasks with ease. It is a simple yet powerful solution for people who have a lot of projects and items on their daily list.

Trello can be used to create a budget. Each card can contain a list of income and expenses, enabling one to control their finances better.

Using Trello, managers can oversee their team's progress on a project, create boards for individual members' tasks, and update the status of each lesson.
Cons
Trello relies on data since it is primarily an online software. If the internet is unavailable to its users, Trello is also unavailable.

While commenting is possible on Trello, editing comments somewhat falls short. If a word has already been posted and saved, the only thing that can be done to correct that is to create a new comment.

Trello limits users' file upload under the service's free version; upon upgrading to a subscription plan, you may increase the maximum storage capacity to 250MB per file.

It is an ideal tool for smaller projects. If a project becomes more complex, however, the limitations of Trello are likely to become apparent.
As a digital marketer, you know that managing your content calendar is crucial. It's the most straightforward way to keep your marketing efforts moving in the right direction so that you can deliver valuable content to your audience. Your marketing project management tool should be straightforward, as well. That's why Hive is ideal for teams of all sizes that create content regularly.
If you're looking for a tool built specifically with marketing teams in mind, take a look at Hive. Not only does it offer task, team, and campaign management, but it has all sorts of excellent tools for internal communications, proofing and approval control, and automated workflow capabilities.
Hive tracks all of your actionable tasks and lets you manage your content projects without getting lost in spreadsheets or apps that don't speak to each other.
Hive gives you plenty of project management features, including personal dashboards, multiple project views, and forms for data collection. Combine that with a clean user interface, and you'll have an effective content marketing platform at your disposal.
Pros
Hive acts as a centralized tool to communicate seamlessly through its native chat and email integration. 

In the interest of transparency, Hive offers project-tracking features that enable users to create flexible views and tags.

Hive provides a wide range of project layouts. Team members are also notified when tasks are edited or completed. A notification is sent as soon as a team member updates a job.

For working on complex projects, such as those that involve many different tasks. Hive can help users manage their work more effectively.

Hive provides real-time notifications of productivity anomalies and offers recommendations for improvement.
Cons
Because the Hive phone app does not have as much functionality as its desktop counterpart, some users find it more challenging to use and prefer to use the desktop version.

Hive is not very easy to learn. It takes a lot of time to get familiar with its functions and features, including configuring and customizing it.

Hive lacks a search function, so it's hard to find specific information within the conversations and attachments.

Hive does not allow for dependent tasks to be automated. This cannot be very pleasant for project managers who have to create sub-actions for every job in a project.
Unlike many other project management tools, ProofHub is a project management platform designed exclusively for marketing teams. Its features provide couples with everything they need from start to finish in one centralized location. This project planning software allows you to manage projects, assign tasks, and even keep track of time with just one tool. It's one of the best project planning software for businesses.
ProofHub is poised as an easy-to-understand project management platform packed with features. Through proofing tools, creative teams organize their work, see what needs to be done, make notes of the changes in a specific task and collaborate with those involved in that particular task. It's one of the high-value web-based project management software for businesses.
Pros
ProofHub will let you organise your projects by assigning tasks to team members and prioritizing the most urgent ones. You can use project labels to determine which ones are most important.

The Project Manager feature enables users to assign tasks to their team members and monitor their progress.

A custom role feature gives you the power to control who can view certain information, work on a specific project, and much more.

ProofHub provides users with the tools they need to collaborate effectively, manage projects, and plan their work.

ProofHub supports

multiple projects

and users, allowing you to easily manage your team and tasks.
Cons
ProofHub does not provide a budgeting tool. Managers would be better served by a budgeting tool to help them estimate costs.

The option to create recurring tasks is only available for some task types.
---
Online Marketing Trends in Singapore
Content marketing has become more prominent, with more and more businesses adopting it. Those that were already using it are now amplifying their content marketing strategies. In other words, the competition in content marketing is super-stiff, even more, than it has ever been.
Many businesses are beginning to adopt AI technology. They're now using chatbots to communicate with their customers and prospects in real-time.
The number of users adopting voice searches is rising rapidly. A great majority of web owners are also optimising their content for voice searches. It's therefore important that you just on this voice search trend as soon as you can to avoid being left out or missing out on this section of the market.
More are more digital marketing institutions are gaining entry into the market every day. They're bound to be even more of these agencies in the future.
From this post, it's safe to say that more and more businesses have now realised the importance of digital marketing and are now giving it their whole instead of half-heartedly jumping on this paradigm as it has always been.
Meaning, as a marketer, you have to get into the market with the mindset of someone that's ready to take on their competition – rather than the mindset of someone who's just doing something about it.
Get in touch with us for more tips on how to do digital marketing in Singapore.