If Facebook Ads had a reputation for being young and hip, Google Ads would be the wise elder of the advertising world.
Older brother in that it has been around for longer and has a long history of usage, and wiser in that it allows users to take advantage of its powerful search engine, targeting users based on their search intent.
Facebook Ads could be considered young and hip because it allows advertisers to target users more precisely based on demographic data, interests, and behaviours.
And while we'd have loved to argue that it doesn't matter which platform you choose, the truth is they both have their strengths and weaknesses that you should consider before making any advertising decision.
The Evolution of Google Ads and Facebook Ads: How the Two Platforms Came to be
Google was launched in 1998, and two years later, they established what's now a $38 billion advertising platform, Google Ads (originally Google AdWords) — founded on October 23rd, 2000.
The platform was launched on a pay-per-impression model, where advertisers would only pay per 1000 impressions.
In their first year, they returned over $70 million, which is a major success for any startup.
However, they were financially beaten by Overture (later acquired by Yahoo), which employed a Pay Per Click format for their advertising platform, allowing advertisers only to pay when a user clicked on an ad.
Google's competitive nature couldn't allow them to sit there and watch, so they switched to PPC in 2002.
They even went further by rewarding the positions based on relevance combined with higher bids. That gave them the competitive edge they needed to win in the market.
On the other hand, Facebook had a much different experience in terms of advertising. The social media platform was launched in 2004, and it took until 2007 for them to launch their own self-serve ad platform.
The platform included Facebook Marketplace (which still exists to date) and Beacon. The latter was an online tracking tool that harvested data from up to 40 websites users visited after leaving Facebook.
Beacon would be retired in 2009, with Facebook adding more targeting features to its ad platform.
In 2012, they launched Facebook Exchange (FBX), allowing advertisers to bid in real-time on ad impressions.
The platform also allowed advertisers to add ads on Facebook's sidebar and users' timelines as they scroll.
As you can see, Google ads have been around for much longer than Facebook ads, which means Google Ads has had more time to perfect their targeting and bidding strategies.
However, Facebook's ability to precisely target users based on demographic data and interests gives it a major leg up in the advertising game.
Google Vs. Facebook Ads: How they Work
Google serves its ads based on user queries and search intent.
For example, if a user searches for "red shoes," Google will serve up ads related to red shoes.
They decide which ad appears at the top of the page based on an auction system.
Advertisers bid on keywords and phrases they think their target audience might search for, and whoever bids the highest wins the auction, and their ad appears in the top spot.
Not only that, but Google also takes into consideration the user's location, language, landing page quality and relevance, device type, and more to decide which ads should be served first.
Facebook Ads, on the other hand, are based on user profiles.
Advertisers can target users based on their age, gender, interests (including Facebook pages they like), behaviours, locations, and more.
While Google Ads is more about intent, Facebook Ads are about interests and behaviours.
| | | |
| --- | --- | --- |
| | Google Ads | Facebook Ads |
| Basic | The ads are served based on the queried search intent of the user. | The ads are served based on demographic data, interests, and behaviours of users. |
| Bidding Strategy | Advertisers bid on keywords and phrases they believe their target audience will search for. Whoever bids the highest wins the auction and has their ad appear in the top spot. Still, Google also takes into consideration the user's location, language, ad quality, landing page relevance, device type, and more to decide which ads should be served first. | Advertisers compete to place ads on the user's timeline and sidebar in real time. The advertiser with the highest bid will win the auction, but Facebook also considers other factors, such as relevancy and ad quality, when deciding which ad to serve. |
| Payment Model | Pay Per Click (PPC) or per a thousand clicks (CPM). | Cost Per Click (CPC) or Cost Per Impression (CPM). |
| Targeting Options | Google allows users to target their ads based on keywords, location, language, and device type. | Facebook allows users to target their ads based on age, gender, location, interests, and behaviours. |
Both Google and Facebook ads operate on an auction system. But they each do it differently. Facebook displays its ad on Facebook, Instagram, Messenger, and many of its expanded audience networks, allowing advertisers to bid in real-time for ad space.
Meanwhile, Google Ads focuses on understanding user search intent and serves ads based on the query typed into their search engine. It displays ads in its SERPs, partner websites, and other Google-owned products.
When to Use Google Ads and Facebook Ads:
Google Ads:
Google ads tend to perform better when your marketing goal is to target prospects actively searching for your products or services. They're great for capturing leads and driving conversions, as the user is already looking for your offer.
Facebook Ads:
Facebook ads are best when your goal is to generate awareness around a product or service. They're great for targeting new audiences, as their precise targeting capabilities allow you to narrow down and target users who may not be actively looking for your product. They're also great for remarketing campaigns, as they provide an effective way to stay top of mind with your current customers.
In the buyer's journey, Google Ads is great for capturing leads and driving conversions, while Facebook Ads works well for generating awareness and staying top of the mind with current customers.
Awareness Stage: Facebook ads

Consideration Stage: Google Ads

Decision Stage: Google Ads
Google Ads Vs. Facebook Ads: Campaign Features
Google Ads
Facebook Ads
Ad Networks

Google Search Network, Display Network, Local Service Ads, Shopping Ads, Remarketing, and Video Ads.

Facebook, Messenger, Instagram, Audience Network, and WhatsApp.

Ad Targeting

Keywords

Google focuses on understanding user search intent and serves ads based on the queried search

Facebook allows users to target their ads based on age, gender, location, interests, and user behaviours.

Targeting Audiences by Location

Yes

Yes

Targeting Users by Demographics, Interests, or Behaviours

No

Yes

Image Ads

Shopping, Remarketing, and Display Ads

All ads have images

Video Ads

Allows you to post videos on your ad

No video ads

Ad scheduling

You can schedule your ads to run at a later time

You can schedule your ads to run at a later time

Negative Ads

You can create a list of keywords you want to exclude. If you feel like certain keywords aren't converting well enough, you can set them such that the ads won't show up when a user queries that particular keyword

No option for negative keywords

Automatic Budget Optimization

Yes

Yes

Remarketing Ads

Yes

Yes
The main difference between Google Ads and Facebook Ads lies in how the audiences are targeted.
Facebook ads operate with broad targeting options, with little to no search or buying intent, while Google Ads target people actively looking for what you have to offer. Both have their advantages and disadvantages that you might want to consider while deciding which ad to run.
Facebook Ads Features
Facebook Ads platform is a low-cost, cost-per-click (CPC), and cost-per-impression (CPM) platform that allows you to create targeted ad campaigns. You can also create custom audiences, monitor your campaigns, and optimize them for maximum performance.
Here are seven features that make Facebook Ads a great option for any advertiser:
#1. Third-party Tag Integration: Setting up Facebook pixels used to be a lengthy and tiresome process, especially with event tracking and shopping cart integration.
But in 2017, Facebook simplified the process with integration tools within Business Manager. Advertisers using Google Tag Manager, Magento, WooCommerce, and Big Commerce can now implement Facebook Pixel without writing a single line of code.
#2. Pixel Helper: Setting up your Facebook Pixel and leaving it at that isn't enough. You have to make sure everything is firing correctly. That's where the Pixel Helper tool comes in. It allows you to check if your Pixel is firing correctly.
You can Install the tool as a Chrome extension and use it to double-check your implementation for pixel issues and figure out how to improve their performance before launching.
#3. Creative Hub: Creative Hub is, as it sounds, an ad mockup tool that allows you to create and preview mockups of your Facebook Ads in real time.
You can use the tool to experiment with different ads, ad elements, ad placements, audience targeting and creative formats without creating the actual ads or spending money on testing.
You can even test carousel ads, dynamic product ads and canvas ads.
You can save the mockups for later referencing, share them with team members and get feedback before launching the campaign.
#4. Facebook Analytics: Facebook Analytics is the equivalent of Google Analytics but more focused on ad performance.
It allows you to track and analyze the performance of your campaigns in real-time, understand user behaviours and get insights into how they interact with your ads.
You can also compare campaigns, set goals, and track ad conversions.
It's an excellent tool for optimizing your campaigns and ensuring you get the maximum return on your ad spend.
You can access the tool in the Business Manager navigation bar. Go to the menu and scroll down to "Analyze and Reports" => "Analytics."
#5. Audience Insights: Audience Insights offers additional details from what you can't gather from Facebook Analytics. It provides demographic information, interests, and your target audience's behaviour.
You can access this feature in the Business Manager navigation bar. Go to the menu and scroll down to "Analyze and Report" => "Audience Insights."
You can also build your ideal target audience and gather insights about their demographics, Facebook usage data, page likes, interests, and more.
If you have additional information about your target audience from outside sources, click "Advanced" to add it.
#6. Campaign Budget Optimization (CBO): Facebook launched this feature in 2017 and has completely transformed how advertisers manage their ad campaigns.
It allows you to set a budget for an entire campaign, and Facebook will automatically allocate it across the different ad sets within the campaign.
The algorithm then identifies and optimizes toward the highest-performing ad sets while allocating more of your budget to the best-performing ones.
You can access this option when creating a new ad campaign. It's worth mentioning that it applies to both daily and lifetime budgets.
#7. Ad Scheduling: You may restrict your ads by only running them at certain times of the day.
Ad scheduling lets you do that.
Note that this feature only works with a lifetime budget.
So, while setting up a new campaign, you want to start by setting a lifetime budget and then check the "Run Ads on a Schedule" checkbox to enter your desired time frames.
The remaining scheduling options can only be set within the ad sets.
Other Facebook Features (In Quick Mention)
Location Targeting:

Target audiences in a specific location

Lookalike Audiences:

This option allows you to clone the characteristics of your existing customers and reach new customers who are similar to them.

Retargeting/Remarketing:

This feature lets you keep track of users who have visited your website or interacted with one of your ads and target them with new ads.

Split Testing:

Split testing is a great way to determine which ad format or audience targeting works best for your campaigns. You can then use this data to optimize your campaigns and get the most out of your advertising budget.

Connections:

Connections allow you to target people who like your page or friends of the people who've liked your page. You can also use it to target users who've interacted with your app, your events, or other pages.
Google Ads Features: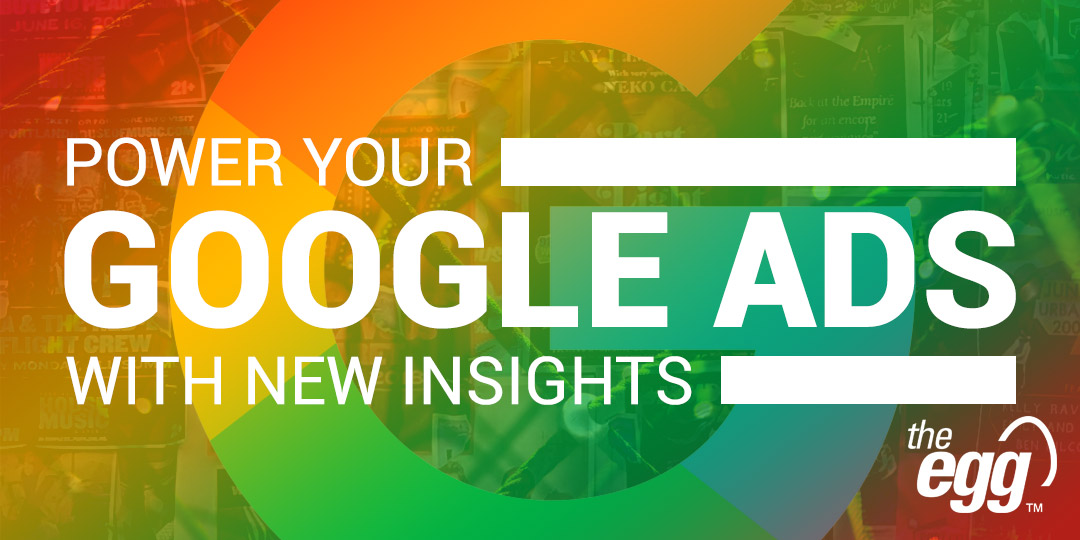 Google also offers a slew of features that you can use to optimize your campaigns for better results:
Ad Types:
Basic Ad Types (Text, WAP mobile, Image):

Basic Ad Types are the most common and affordable way to advertise on Google.

Display Ad Builder Ads

include rich media, video ads, image banners, and HTML5 ads. They are a great way to reach potential customers through attractive visuals that stand out in crowded search engine results pages (SERPs).

Dynamic Search Ads (DSA):

As the name suggests, these ads adjust their content dynamically based on the user's search query. It is one of the most effective ways to target users who are looking for something specific.

Product Shopping Ads:

These ads are used for advertising your products online. They appear on the Google Shopping tab in search results, displaying product images, prices, and merchant information.

Video Ads:

These ads appear in YouTube search results and homepages. They are a great way to attract potential customers with videos that showcase your products or services.

Ad Extensions:

Ad extensions are additional pieces of information that you can add to your ads, such as location, phone number, ratings, reviews, images, site links, promotions, and more.

Device Targeting:

With device targeting, you can adjust your bids for different devices, such as desktop, mobile, and tablet.

Geo-Targeting:

You can target users in specific geographic locations with geo-targeting options. That is especially useful if you only want to advertise locally or regionally.

App Install Ads:

App installs ads are a great way to get more users to install and use your mobile app.
Adjust Your Bids On a Micro Level
You can adjust your bids on a micro level to increase or decrease depending on the time of day, day of the week, genders, income levels, viewer ages, and target locations.
You can also exclude groups of people from seeing your ads. For example, you can exclude people who've already seen your ad to reduce the cost per click.
Or restrict the ads from being seen by a particular age group or gender.
You can use this feature to target millennials, the older generation, men, women, or any other demographic group you want to reach.
Experiment with Different Bidding Strategies
Google offers several automated bidding systems that you can exploit for the best campaign results. You can leverage this system to gain more exposure, clicks, conversions, or your goal.
Google requires you to have your account running for quite some time before they let you use these automated bidding strategies.
That's because your past account history and data will determine which bidding strategy has the best chance of success.
Improve Quality Scores
Quality Score measures your ads' relevance to those who view them. The higher your Quality Score, the better your ad will perform and the lower your cost per click.
Even if you were to increase your bids far above your competitors, you wouldn't get any better results unless your Quality Score is up to par.
You can improve your Quality Score by working on these three key areas:
Ad Relevance:

How closely related is your ad to your target keywords?

Landing Page Quality:

How user-friendly and relevant is your landing page?

Expected CTR:

How likely is it that your ad will receive clicks?
New ad Copy Formats
Google has released several new ad formats over the past few years. These include rich media, video ads, image banners, call-only ads, and more.
If you haven't updated your ad copy in a while, now is the time to do so.
You can take advantage of these new ad formats to create more engaging and effective ad campaigns.
Plus, you can use the new features to target users based on their device type, demographics, interests, and more.
Google also doubled its copy space, giving you more room to work with.
Make sure your ad copy is punchy, on-brand, and attention-grabbing.
Review Auction Insights
While you can't directly see your competitors' bids, you can use Google's Auction Insights to get a sense of how competitive the market is.
It will show you the average position for ads, how often your ad has shown up in searches, and the overlap rate with your competitors.
This data can help you understand the competition and adjust your bids accordingly.
Google Ads Vs. Facebook Ads: Which Ad Channel Is Better Suited for Local Businesses?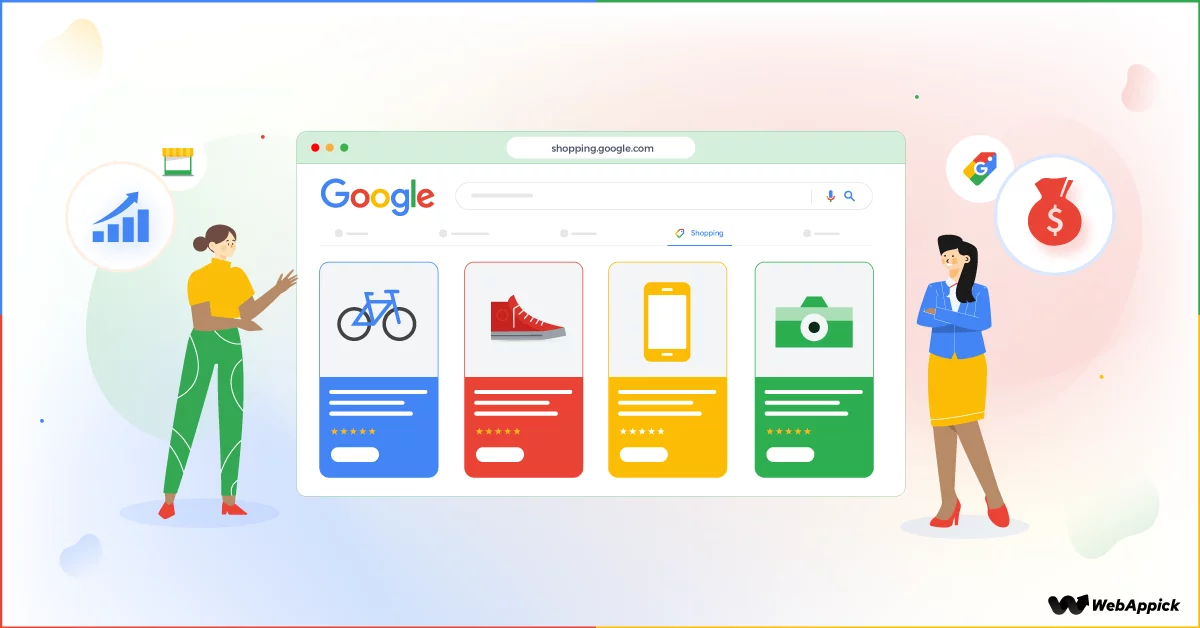 All that brick-and-mortar stores care about is the foot traffic they get.
If your business is local, Google Ads might be the better option as it will ensure your ads are only seen by people in your local area.
It also plays well with Google Maps and Business Profile (formerly Google My Business).
However, suppose you're looking to target a certain demographic or have a very specific product/service that you want to promote. In that case, Facebook Ads might be a better option as it allows you to target people based on their interests and other factors.
You could drop a pin, draw a radius around it and make sure your ads are seen by people living within a specified radius.
Google Ads Vs. Facebook Ads: Engagement
Google Ads may have higher conversion rates, but Facebook Ads are better at creating engagement and reaching broad audiences.
The platform allows you to set up contests, polls, product demonstrations, and other interactive content to help you build a strong connection with your target audience.
Google Ads Vs. Facebook Ads: The Final Verdict
Both Google and Facebook Ads are incredibly powerful advertising platforms with tons of features and targeting options.
Which one is better? That's hard to say, considering both have their strengths and weaknesses.
So, instead of telling you which one to use, we'd urge you to view them as complementary tools rather than competitors.
You can use Facebook Ads to create awareness and build relationships with potential customers and Google Ads to drive conversions.
Learn to harness the power of both paid search and paid social and use them in tandem to create more effective ad campaigns.