The best way to understand content marketing is to associate it with a first date. You've probably heard stories about terrible first dates. A date prospects you were looking to meet turns up late (or even flakes on you). Or it turns out they're nothing like they looked on that Instagram photo (or is it Tinder?).
Everything takes a horrible turn, and everything you can think of during the date is how to duck out using the bathroom window. The same goes for content marketing – let's explain how the analogy comes into play here.
With content marketing, you'll be aiming to provide your audience with a solution to a problem they're having. Or it could be that you're helping them decide.
The information you dish out can take various forms including podcasts, videos, infographics, or blogs – more like picking different hangout spots for your first date.
Content marketing is one of the most liberal forms of marketing. Unlike traditional marketing, it isn't pushy. Neither is it preoccupied with encouraging users to choose a particular product or service. It simply lays down facts and lets the user decide on what to buy on their own accord.
As a content marketer, your focus is on one thing – being as useful and informative as it's humanly possible. You respond to the questions online users have. You're keen on observing their behaviour and adjusting accordingly.
In other words, you're simply working towards creating a good first impression with the users you attract. Your goal is to win the customer's trust and loyalty and get them to consider taking action. You also want to retain them for the future (uhh marriage!).
In brief, you're more interested in providing value in the hopes that the underlying customer will be impressed enough to proceed with a purchase.
Where the Comparison Comes in
Your date is there to vet you. That's the whole point of the date.  If you spend that whole time over-selling yourself or blowing your own trumpet or smoke, then you're at risk of coming off as arrogant, braggart, and selfish. And that's how you lose a potential mate. In other words, you've ruined your chances of getting a second date.
If you want to score a second date, then you have to focus on making that first date all about your date. You have to listen to them. Lay down your selfish interests and focus on making it worthwhile for them. And whatever story you tell, make sure it's in sync with whatever they're saying or resonates with them best.
That's also how you describe a good content marketing strategy. Your audience will want to be sure they're in the right place. They want your piece of article to be useful and relevant to them. But most importantly, they want to enjoy it. In which case, enjoyable means they'll be coming back for more of your content.
You're not just talking to your audience, but having a free-flowing conversation. Your content must be useful and directly speak to them. You lock your audience in when you impress them – and that's how you secure your second date or lock them in for something long term.
Content Marketing Funnel
Think of the content marketing funnel as a strategy to win over your first date. You don't just throw yourself out there like that. You need a strategy to win them over.
The content marketing funnel works more similarly. You're not just creating content, but taking everything into account. Your end goal is to convert as many leads as you can by taking your audience through a step by step flow of content.
You do realise that you'll not just be writing a single piece of article, but running a series of them. The least you could do is to be strategical in your approach. And that's where the content marketing funnel comes in.
With a content marketing funnel, you'll be adjusting your content to match the different stages of your sales funnel. Where you need to create awareness, you don't focus on anything else other than raising the much-needed awareness around your product or brand.
You're addressing your prospects. They're your leads, and you'll be moving them through the various stages of your sales funnel. The further you move through the funnel, the more their number reduces.
At some point, they may develop a strong desire to take action. This means you have to adjust your content again to cultivate this desire. That should go on until the last stage of the sales funnel when they decide to throw all caution to the wind and take action.
By now, you should have already known that a sales funnel has three main stages – the awareness stage, the evaluation stage, and purchasing stage.
A content marketing funnel is quite similar, only that it has four stages.
Attract: When a lead finds out about your business or brand.
Convert: When a lead shows interest in your business or product. It's what makes them prospects in the first place.
Close: It's when a prospect decides to commit. They move from being a person with interest to an actual customer.
It's the last stage, which happens after a customer has completed an order. If they're satisfied with your product or services, they become your loyal, happy customers that will be advocating for your brand and bringing you even more business.
As you can see, it's possible to adjust your content to suit the audience at each stage of your sales funnel. It doesn't matter at what stage they are in the sales funnel; there's always a more efficient way to speak to them through content.
You're doing this to widen the neck of your sales funnel. Which is to say, you're more interested in getting the highest number of your leads to complete an action.
How to Sync Content with Your Sales Funnel
The biggest hurdle you have is to figure out which type of content fits where. Your content marketing funnel has four stages. What remains is for you to understand what type of content is best suited for each stage.
#1 Content for Attracting Leads
What's the first content that users see upon landing on your home page? The trick is simple: you have to focus on keeping everything light and simple. Be more concise in your description. Learn to use fewer words where possible.
The point is to make it a whole lot easier and much quicker for your site's visitors to figure out what your site is all about. Make good use of negative spaces and try to make everything less strenuous.
Be straight to the point with regards to the kind of action you want your site's visitors to take. Be sure to include a well-defined call to action. Remember, this isn't for new visitors only, but for returning clients that wish to skip everything else and take action.
In other words, your landing page isn't just about raising awareness but guiding your users on where to head next if they want to take action.
You're trying to keep everything succinct. But that's not to say your users won't be interested in learning more about your brand and business. So don't deny them the opportunity by giving them a link to direct them to another page where they'll be learning more about your business and the products you're offering.
The visitors that land on your site for the first time are unqualified prospects. They have to show interest to earn qualifications. It's safe to assume that they know nothing about your business or brand.
So you might want to keep everything simple for them. In which case, learn to use short headlines and introductory messages that clearly define what you do. You may use videos or infographics as well. What's important is for you to be economical with the number of words you use to describe what your site is all about. You might also want to throw in some little creativity and talk about the benefits one is likely to realise by using your products or services.
Videos tend to work well here. First, it's because they're better at search engine optimization. They also tend to produce better engagement. If done right, videos can boost your sales by 64 to 85 per cent.
A recent study also went on to reveal that about 74% of all the web traffic you're likely to get will be from video. Videos are also mobile-friendly, and that's another reason you should be thinking about including one on your landing page.
The first section of your landing page should be more focused on grabbing the attention of your site's visitors. After this, the next thing you'd want to do is to grow their interest. So you want to hook them in with a qualified figure or some solid facts. At this point, you can assume they're still undecided. Your visitors have this mixed feelings towards your business or brand. So why not look into the possibility of addressing some of these issues through infographics?
#2 Content for Converting Your Prospects
Prospects have expressed interest in your products or business. But that's no reason to celebrate, yet. It only benefits you when the prospects decide to take action.
So at this point, you're more interested in clocking in sales. You want to stretch out your profits margins by increasing your customer base. Meaning, your priority should be to convert as many of the prospects you're attracting into active customers.
In the first stage of the content marketing funnel, your prospects were more interested in finding out if your products or business is of any use to them. After they've ascertained that they could use one, the next thing they would want to establish is if they can trust your brand.
As a marketer or business owner in Singapore, the best approach you could use to win many of your prospects' trust is by cementing your place as a thought leader. You want to be an authoritative voice that your prospects can depend on for guidance in case they're stuck or need anything.
In this case, you'll be offering free advice on an expert level. You must be knowledgeable about what you do to advise anyone.
That's where blogging comes in. But what addresses the issue of trust better is social media. For the most part, the level of trust you inspire in your prospects depends on your social media engagement.
Meaning, you have to come up with a strategy on how to churn out regularly updated content channels for different social media platforms if at all you want to inspire trust in the visitors you attract. You can start by finding out which channel your prospects hang out with the most. In so doing, you also get to find out what other customers and prospects have to say.
Social media also makes it a snap for a prospect to scan through scores of pictures and announcements. It's the quickest way they can engage with you and find out more about your business. It also offers them a chance to find out what other customers have to say about you or your business. All they have to do is check the comment section, and they'll have all the reviews and recommendations to help them decide if they can trust you to deliver on your promise.
The social media strategy you conjure should include updating your social media accounts regularly. Above all, you have to maintain a strong and more consistent social media presence. Also, be sure to respond to your followers right on time.
The post you make must be informative and light-hearted but very relevant to your brand or business. Remember to come up with a hashtag that identifies your brand and everything you post.
You also need a FAQ section to respond to some of the questions your prospects have. Everything a prospect needs to know before committing should be covered on this particular page. Following it should be a clear contact form that the users will be using to talk to you just in case they don't come across the information they want.
#3 Content for Closing Deals
Every content marketing strategy culminates here. It's not the end, but it's the goal you should be aiming at.
When a prospect buys one of your products, the next goal should be to get them to buy another. In other words, you're interested in growing more recurring customers.
Closing a deal shouldn't be that hard. After you've inspired trust, the next thing you want to do is to reassure your prospects. You want to quell any doubt they have and reassure them the next best decision they can make is to go through with the purchase.
In which case, the best type of content to target them with is reviews, ratings, case studies, and testimonials. You want to let them know that there are people who tried out your products or services and their life changed. They're your happy customers, and that's because they didn't hold back from making that bold move.
Online reviews should be your number one friend in this. It turns out, 88% of online customers trust reviews more than anything else. Personal recommendations and endorsements are also welcomed at this stage.
Some customers are a bit hard to convince. They don't give in that easily. And that's where you leverage the power of questionnaires and self-assessments.
These prospects need a little bit of nudging before they can decide to act. Another trick would be to cash in on the power of urgency. You can do this by coming up with an unlimited offer that prompts them to act fast lest they lose on a generous offer.
Self-assessments and questionnaires also help to qualify your prospects further. Find the ones that are on the verge of closing but are being held back by last-minute resistance. Talking to them should iron out their fear and push them to the edge.
#4 Content for Delighting Your Customers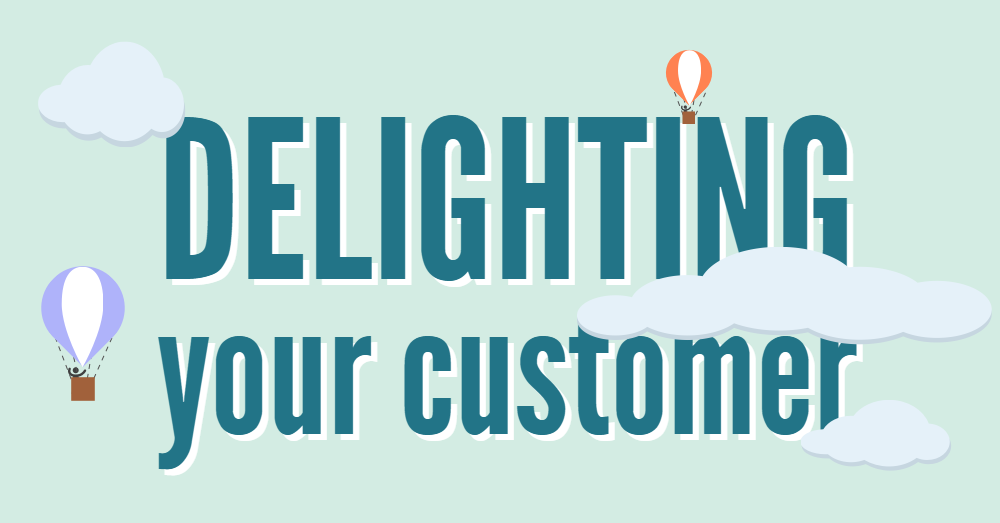 What you want to do at this stage is to stay in contact with your customers. Your business doesn't end with you closing the deal. If anything, you're more interested in them making another purchase and then another.
You're also interested in making the underlying customer an active advocate of your brand and products. In other words, you should be more focused on offering resourceful content to them regularly. You want to keep on reminding them of the improvements you've made to your products or if you've added a new product into your pipeline.
Suffice it to say that marks the beginning of your about-to-be long-term relationship with that particular client.
Another approach would be to throw in a series of gifts that they can take advantage of fast. Ever thought of introducing a discount coupon for returning customers?
Well, this is where you throw in one.
8 Monstrous Content Marketing Funnel Mistakes You Should Avoid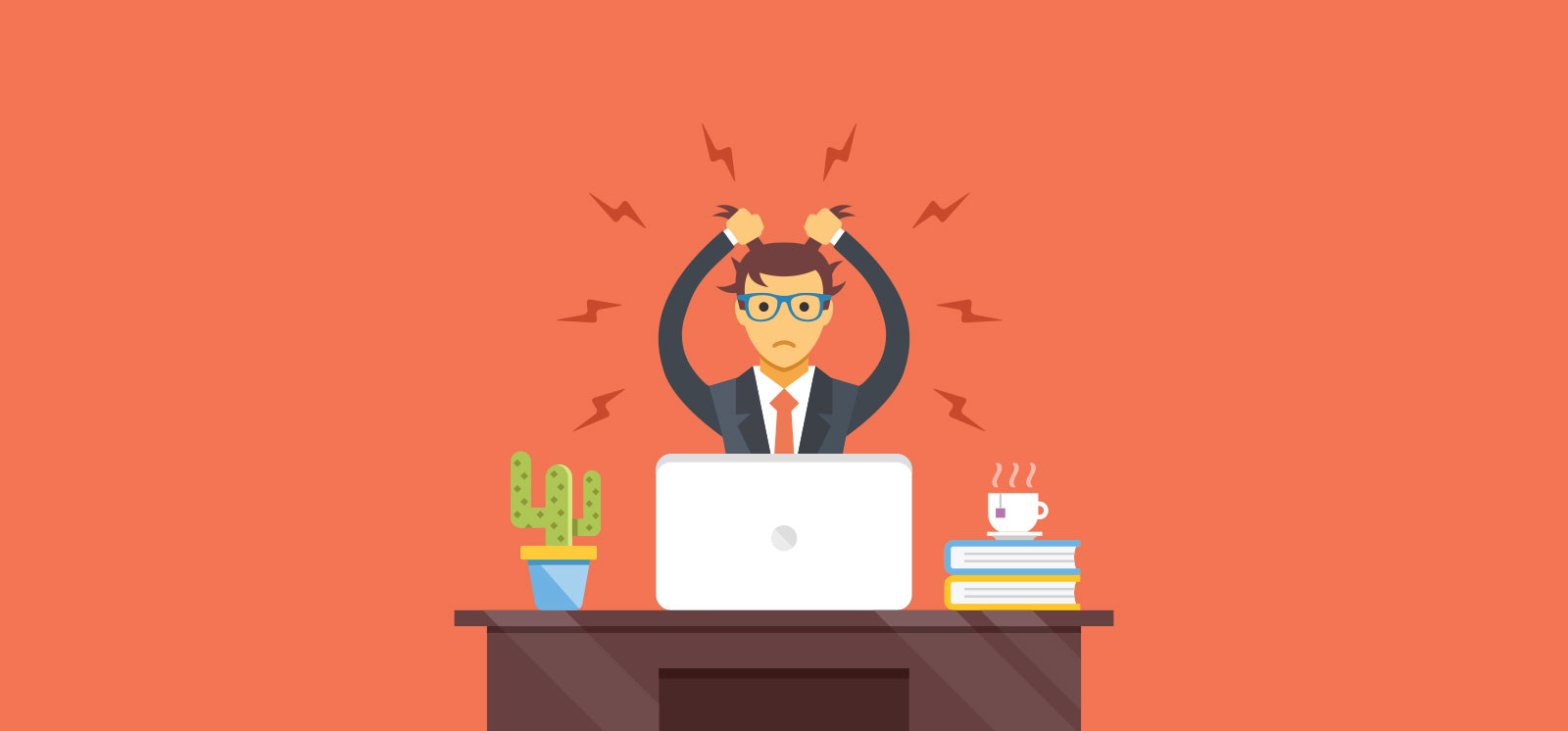 Having the proper content marketing funnel will enhance your brand's ability to draw in new customers and retain the existing ones. Let us look at eight mistakes to avoid to get maximum results from your content marketing funnel.
Encourage Multiple Actions but no Master Plan
The success of content marketing is dependent on the strategy and tactical execution. In this case, the strategy is the master plan and may include researching your target audience to gain insights into what kind of information they are looking for related to your niche. 
The research findings will guide you in selecting the right communication channels to connect with the audience. 
On the other hand, tactical execution refers to the actions you intend to achieve the set goals. The action can be committing to spending two hours per day engaging with your audience on Instagram or Facebook page through the comment section. It can also be writing and publishing at least two articles per week.
Unfortunately, most businesses have a brilliant action plan but no strategy for achieving the goals. As a result, they get traffic to the website pages but no conversions. With more than 250 million new pieces of content being created and posted online, you have to create stellar content that piques the audience's attention and encourages them to interact with your brand.
Ideally, content strategy is the primary infrastructure of your content marketing. Without credible answers to the "why and how" questions the audience asks about your brand, you won't get much R.O.I. from the funnel.
The first step to creating a strategy is setting smart goals. The goal should be:
Specific

Measurable

Assignable

Realistic

Time-based
An excellent example of a S.M.A.R.T. goal is, "To increase monthly sales by $10,000 in the next six months". With such a goal set, you can now calculate backwards to know the number of leads you need to hit the revenue target.
Now that you have a strategy, it's time to take action. Note that the longer you take to initiate the strategy, the more money and customers you will lose to competitors. Please don't let the fear of creating content or not being sure if the content is good enough creep in and discourage you from connecting with the audience. 
Content is Equivalent to Blog Posts
Not to sound like a broken record, but the phrase "Content is King" is overly used to describe the need for brands to create stellar content. Despite the many algorithm changes and new trends on Google, this old phrase is still relevant. 
However, the variety of content is the new king of kinds. Research shows that 60% of digital marketers publish at least one new content piece daily. The content is in the form of text, audio, or image-based. Examples of content types that will move the needle are:
Whitepapers

How to guides

Checklists

Webinars

Long-form videos for posting on YouTube

Short-form videos for posting on Vine

Memes

Short rants

Case studies

Podcasts

Animations and more.
You need to reimagine your entire content marketing strategy and not just rely on blog posts. Find out the kind of content that appeals to the target audience most and play to your strengths to meet their needs.
Creating Content Based on Hypothetical Buyer Personas
Hypothetical buyer personas are not a true reflection of the target audience. Creating content for them is a pure waste of time and resources, as you will soon realise from the low R.O.I. 
It would be best to create multiple buyer personas based on accurate market data. The personas will help you create content that resonates with each group best. Find out their challenges and motivations, then use that information to create laser-focused content.
Here are tips on how to create effective buyer personas.
Conduct surveys to get a clearer understanding of your customer base. Each survey should have straightforward questions, and they shouldn't exceed 12 questions. Make sure that the survey matches your goals and collect information such as what hinders them from purchasing and concerns about your products/services or the industry in general. Also, hunt for assumptions and myths that are false about the brand or technology you use to create the products.

Use web and exit survey pop-ups on your website to get feedback from the customers before they leave your website. Tools such as

Survicate

and

Qualaroo

can help you do that without spending a fortune. 

Commit to doing in-person interviews via phone calls to understand their experience better using your service or product. The conversation will help you capture information not included in their one-dimensional answer sent via email.

Narrow down your focus to specific customer groups. For example, instead of targeting digital marketers, be specific to marketers in the healthcare sector or Start-ups' that generate $500K monthly revenue.

Carry out extensive research on Data.com and LinkedIn to get contacts of the company employees you should contact. The research will also enable you to identify customers who are most likely interested in your product or service.

Send a cold outreach email to the contacts discovered in the above tip requesting a 10-15 minutes interview to learn more about the company and the challenges they face.

If your service or product is new or in the pre-launch phase, show them mockups and ask for their feedback. Please take note of the questions they ask and any other details to enhance the product before the official launch.
Lack of Clear Understanding of the Audience
If you don't clearly understand your audience, you will be spending hours or even days creating content that does not address their concerns and needs. 
A study by I.B.M. done in 2015 shocked the digital marketing fraternity. It found out that 63% of online customers feel the brands they love don't understand their needs. The findings also showed a monstrous gap between what the brands perceived their customers want and what they want the brands to offer.
Brands that don't clearly understand the audience think they know their customers and spend thousands of dollars creating content only to get little or no results. 
For example, a brand that targets companies that are more interested in tech-savvy marketing strategies such as programmatic advertising and P.P.C. can lose thousands of dollars if it creates how-to guides meant to entry-level marketers instead of sophisticated content about advanced digital marketing techniques.
Don't settle for the bare minimum. Delve deep into the target customers' minds and create content that resonates with their needs and expectations from you. Promote the content to endear your brand to the right audience to avoid wasting time and money.
Content Marketing Entails Just Publishing Fresh Content
One of the worst mistakes you can make as a digital marketer is publishing new content and waiting for results to start streaming in. Understand that the content marketing funnel cannot run on autopilot. 
As Nigel McHugh recently stated in Tweet, content is king, but distribution is queen. You won't get any tangible results if you don't distribute the content to the target audience. Use social media, email marketing, and other channels to put the content in front of the prospects. 
Be one of the few successful content marketers today by applying the 80/20 rule consistently. The rule recommends spending 20% of your time creating exceptional content and 80% of your time promoting it. 
Here are five secrets on how to distribute your content better.
Collaborate with influencers in your industry. Request for their feedback and use it to improve your content.

Reach out to people who have recently shared or created content similar to yours for insights into which sites or forums to post links.

Mention industry leaders by tagging them in your social media posts to cement your authority in the market.

Share links to freshly created content on multiple social media sites

Be super active on forums, community sites, and social media pages to have candid conversations with your audience.
These hacks will ensure that your content is visible to as many people as possible. Monitor the results from each strategy to know which one to focus more on and which one you should stop using.
SEO is a big deal when doing content marketing. You have to make sure that the content conforms to Google's recommended best practices for your website to rank high in search engines. Right?
However, that doesn't mean that the needs and expectations of your target customers should take a back seat. You cannot win customers in the current competitive digital marketing sphere by creating content merely to impress search engine bots.
If you do, you will get a high ranking, and traffic to your website will blow off the roof, but the conversion rate will be below. The bounce rate will also increase and send a negative signal to the search engines.
Remember, Google is more interested in user experience when reviewing websites than before. A high bounce rate will result in your website dropping off the first page of S.E.R.P.s. 
So, stop focussing too much on SEO when creating new blog posts, and instead consider the kind of information your customers want. What is hindering them from converting, and what can you do to change that to generate more sales. 
It's estimated that more than 2 million new blog posts are published daily. If publishing new content every day guarantees a top-ranking, websites such as EzineArticles would dominate the S.E.R.P.s for hundreds of keywords.
The point is you shouldn't rely only on SEO to increase your reach. Restructure your schedule to create more relevant and evergreen content that matches your audience's needs and expectations. Make sure the content matches the searcher's intent. 
Don't be that boring digital marketer who only bombards the audience with text-based blogs. Spice things up by using videos, comics, GIFs, and even memes to highlight trends and hacks.
Borrow a leaf from Danavit Sarria, who uses comics to cover different copywriting and digital marketing topics. 
Use white hack SEO strategies to boost your website ranking but keep in mind that SEO has evolved over the last couple of years. Yes, it's essential to impress the search engine bots, but you should not overlook the users. Devise ways of creating content that appeals to the audience and watch your website grow.
Expecting Microwave Results
Content marketing takes time and effort to generate traffic and sales, so don't expect microwave results. That means you shouldn't feel like you wasted your time researching and writing an evergreen article if you don't notice an increase in R.O.I. two or three days after publishing.
Even though the search engine may have crawled and indexed the article, it doesn't mean that the audience immediately gets to see it. 
Be patient and work on your content distribution channels to increase the new content's popularity. Use all the channels at your disposal to get the word out there about the new content. Google and other searches will reward you with a high ranking once they notice increased traffic to the blog post.
In addition, if you come across new statistics days after publishing, add them to the article to make it more relevant and accurate.
There are 100+ websites where you can post fresh content to boost your brand visibility and marketing efforts. 
Publishing new content on all the available platforms is not possible as each has its benefits to your brand. You may also end up spending thousands of dollars distributing content to audiences that isn't interested in your brand.
You are better off creating content for a few channels or websites that you know have an audience interested in your business and are capable of driving qualified traffic to the website. Consistently post on these platforms to engage continuously with the audience. 
For example, if you decide to set up a YouTube channel, create a schedule to be posting a new video every week on a specific day. That way, your subscribers will know when to visit your channel for new content. Please stick to the posting schedule to keep them engaged with your brand.
The Final Thought
This pretty much sums up how to infuse content marketing into your sales funnel. If anything, there's no way you're treating the two as separate entities if at all you want your marketing strategy to be successful. Content still stands as a crucial segment of your sales funnel strategy, and this is how you get the two to work together.
Wants us to talk about anything else or help you with content marketing or sales funnel analysis? Why not contact us today or drop up a message via the contact box at MediaOne Marketing and let's talk.