Let's play pretend:
It's 2023, and we've found ourselves running a SaaS company.
Our goal for the year is to ensure our content marketing strategy is up-to-date and effective. Luckily, the future is upon us, and we have all the latest technology at our fingertips. But how do we find success?
Our constraints:
Small budget

1 or 2 content creators (freelance, in-house, agency)

No existing SEO or brand recognition
We know what's at stake here. We also know our success hinges on developing a well-thought-out content marketing strategy.
The goal is to produce content that will bring our SaaS company organic traffic, qualified leads, and increased conversions.
We must mention this is no prediction post. We could even have predicted the empty-supermarket shitstorm that was 2020, but that's another story.
This post is about how we can make the most of content marketing in 2023. And it includes a checklist. So, let's get into it!
First things first: We need to find our low-hanging fruit. What are those?
Low-hanging fruits are topics that already have some interest from an audience who also happen to be potential customers. We must identify these topics and then create content around them.
Low-hanging Fruit #1: Work with What's Already Working for You
Assuming you've been in the content marketing business for quite some time, you will have gained some solid experience by now. You'll know what content works and why, so use that knowledge to your advantage.
You can begin by running a content audit. Figure out what's working and what needs to be retired, and, most importantly, what could do with a little repurposing.
Google Search Console and Analytics should be the first stop on this journey. Figure out which content is already driving the most traffic, and see if there are any opportunities to optimize them further with updates or new versions.
See if you can recreate and repurpose some of your hard-working posts and test them to see if they can perform even better.
Which blog posts have the most editorial backlinks? Is there a way to make them more linkable? What if you could add an infographic, a video, or an opinion piece to the story and make it more shareable?
Are you interlinking to an old blog post still receiving search engine love? Or do you need to update, optimize and republish some old-but-gold content pieces?
The content marketing landscape has shifted dramatically in recent years. We've seen the emergence of new platforms, tactics, and trends.
It's time to get savvy with which topics are trending, who is talking about them, and what kind of response they are getting from their audiences. Jump on the bandwagon by creating content that capitalizes on these trends and topics.
Researching trending topics is easier than ever before. Google Trends, Twitter trends, Reddit suggestions, and LinkedIn Hashtags. These are all great resources to help you determine what content is performing well.
You can also use social listening tools like Hootsuite to monitor conversations related to your SaaS product and industry and figure out what topics are getting people talking.
Finally, use keyword research and optimization tools to discover new content ideas that will help you get found on search engine results pages (SERPs).
Low-Hanging Fruit #3: Optimize Your Sales Pages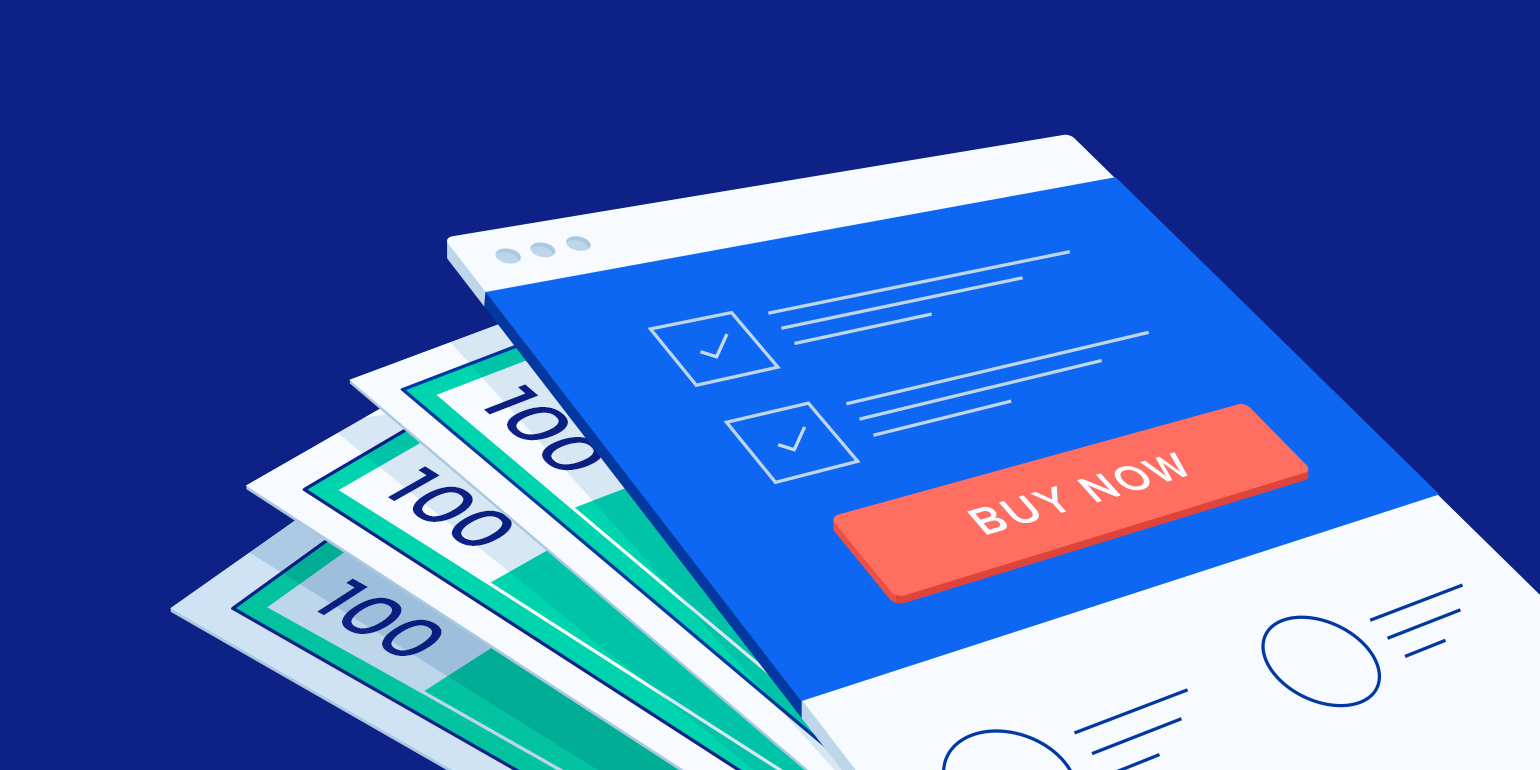 The goal of every page on your website should be to move the visitor closer to conversion. That's why sales pages should be optimized for maximum conversion potential.
Start by researching the customer journey. Find out which pages they spend the most time on and how they got there.
Make sure your page has:
Case studies

Reviews

Testimonials

Videos showing how to use your product
Make sure it can capture leads with effective forms and CTAs.
You should also update your user stories and customer quotes to ensure they are timely and relevant.
Finally, don't forget about A/B testing! Test different versions of your page to see which one performs best.
Think beyond SEO and SEM. Serve your content to your audience from the channel they use.
Social media is a great way to engage your audience. It also doubles as a publishing platform.
The channel commands a lot of attention, and it's not going away anytime soon.
The problem with most SEOs is that they treat social media as an afterthought.
After they have created the content, they share it and leave it at that. But social media can be far more helpful than that.
Figure out which social platforms your audience hangs out on, then research and create content tailored for each channel.
Social media has a lot of daily use cases, from conversations and polls to live videos.
Harry Dry wrote an article about social media distribution, "Everybody Hates Marketers."
He details how he grew his newsletters from 0 to 38,000 using social media distribution, particularly in online discussion groups.
While creating a content piece, he organically selects parts of the article he will share on social media.
Online audiences love quick tips, so think of ways to curate your content into social media-friendly formats.
Instead of sharing an entire article as most of us do, why not share the best parts of it?
Think of separating your content into smaller chunks that can be shared and digested quickly.
You might even benefit from multiple pieces of content from the same article.
Here's Harry Dry's Social-First Content Process:
Start by Coming Up with a Well-thought Out Article Title and Takeaways/Tips. Make sure they're all relevant and actionable and add value to people's lives. Be sure to give them the joy of discovery.

Write the Article. Put your unique spin on it, and add value to it with original ideas and opinions.

Publish it On the Website

Share Snippets of Your Article on Social Media. Include interesting quotes, facts, or statistics.

Create a Twitter Thread to Share the Article in an Engaging Way. Include multiple tweets with visual media and GIFs, intriguing questions, and useful insights.
Post some takeaways, tips, and quotes from the article on online groups.
Do you know who else follows the same process? Ahrefs — a popular SEO SaaS tool with millions of users.
What are the best affiliate keywords to target?

Find keywords with lots of searches that you can rank for, which are about topics where you can naturally plug product recommendations. pic.twitter.com/heS3szOkdM

— Ahrefs (@ahrefs) December 1, 2020
They break down their content into easily shareable snippets, each containing a tip and an infographic related to the topic.
Low Hanging Out #5: Participate in Communities
Find Facebook and LinkedIn groups, forums, Reddit threads, etc., related to your content.
Participate in the conversations, ask questions and share your knowledge.
Think of these forums as a crowded bar where you interact with strangers or people you have met before. Don't just barge in and try to sell your product.
Find ways to contribute to the conversation and build relationships.
Share your stories, experiences, and advice. You can share a link to your content in the answer when appropriate.
Join a few Discord or Slack communities and connect with people there.
Come up with creative ways to engage your audience in these settings. You can use polls, quizzes, and surveys to connect with them.
Community engagement is a long-term play, not a pandemic interlude or a quick fix.
You want to find a few active communities where your audience hangs out, and engage with its members. Start by reacting to their posts and voicing your own opinions under comment replies.
Once you've understood how the community operates, you can update it with a few of your own threads, becoming a regular contributor in the process.
People will recognize you and your work, eventually connecting with you and recommending your content to their network.
Low-Hanging Fruit #6: What's Your Target Audience Looking For?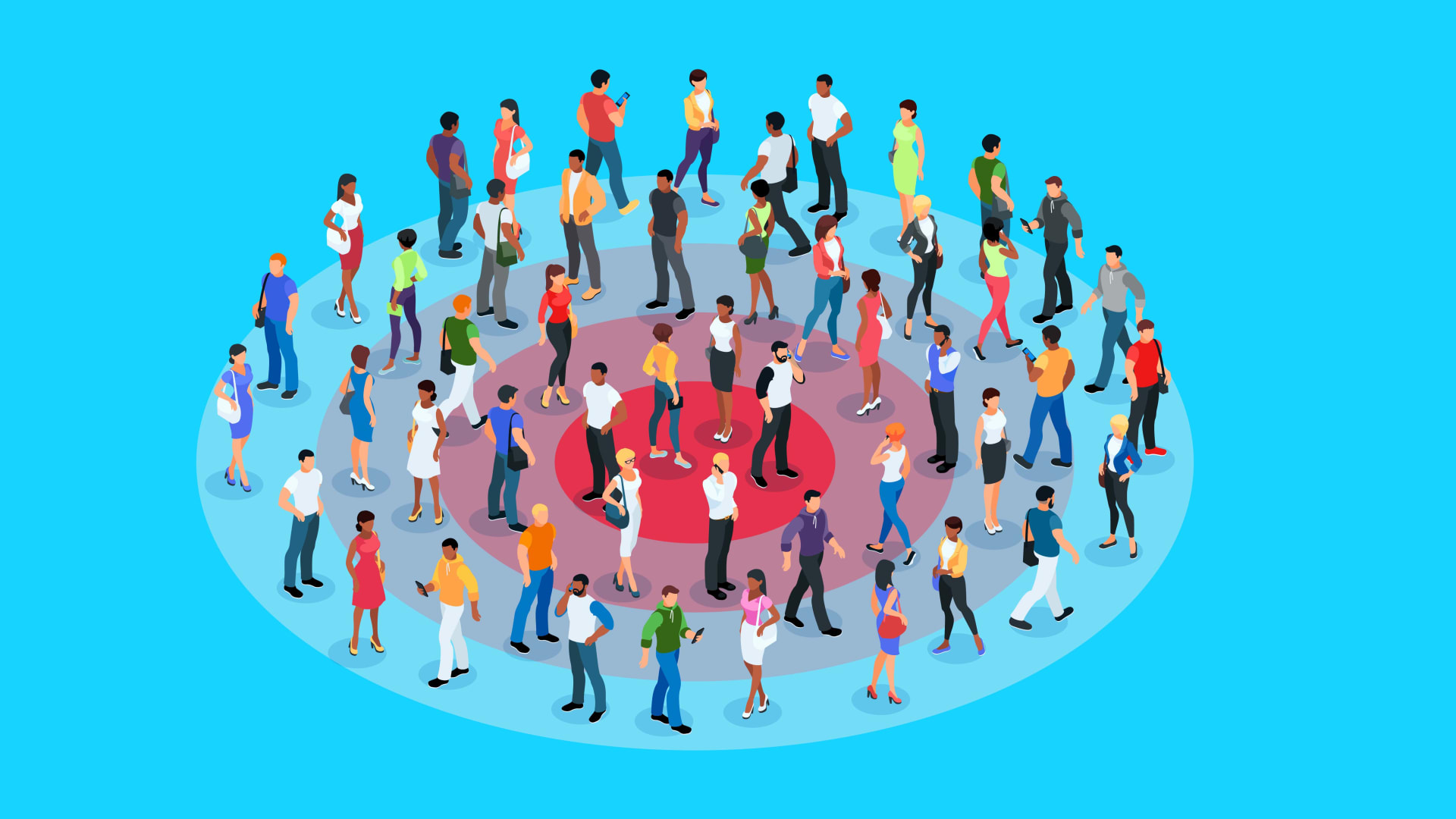 You have to figure out your target audience and what they're looking for.
Once you've identified who they are, start researching their interests and the topics that interest them.
You want to learn as much as possible about your audience's preferences, needs, and pain points.
Set an ongoing process for:
Researching your target audience: Know their age, location, occupation, interests, hobbies, etc.

Researching your competition: What kind of content do they create and distribute?

Incorporating the Insights into Your Content Strategy

Incorporate the insights you gather from your research into your content strategy.

Let the Insights goad you into coming up with creative content ideas.
Your audience should guide every decision, from the topics you write about to the platforms on which you share your content.
The question is, how do you determine who they are and the content they prefer?
Stalk Them: Use Sparktoro and Similar Tools
Just plugin in who your target audience is, and the tool will get you data on who they are, what websites they visit, which podcasts they listen to, what influencers they follow, and what words they use in search.
Get Ideas on What Topics Perform Well on the Sites they Visit:
Spend some time analyzing the websites your target audience visits and find out what content performs well.
You can use tools like BuzzSumo to get an idea of popular topics and get the most social shares.
You can also use it to find out who's creating content related to your industry and how they're promoting it.
Long-hanging Fruit #7: Analyze your competition and figure out what strategies they're not using
You can track just about any website using tools like Ahrefs and SEMrush.
These tools will give you insights into what your competitors are doing, from backlinks to the keywords they're using, their traffic source, and more.
Spend some time analyzing your competitors and figuring out what strategies they're not using that you can use to gain an edge.
Look at a few of your competitor's websites and see what kind of content they're creating and promoting.
Find out which topics they're covering and the types of content they're using to promote it.
Next, look at the keywords they're using and see if there are any opportunities for you to use them in your content.
You can also use this information to create content that's better and more targeted than theirs.
The thing is, you can't go head to head with a website whose domain authority is far higher than yours.
But you can identify untapped opportunities and use them to your advantage.
So, analyze the competition, figure out what strategies they're not using and use that to create content that stands out from the rest.
Low-hanging Fruit #8: Create Linkable Assets
What do bloggers and writers fancy most? Trends, stats, benchmarks, data-driven content, and visual resources.
Create linkable assets like infographics, reports, surveys, or tools people want to use and share.
Linkable assets are powerful because they can be reused, repurposed, and shared repeatedly.
Creating a linkable asset is like buying an apartment downtown. If you choose the right topic, it will get a lot of attention and visits over time.
And the more other websites link to it, the more search engine gods will love you and reward your website with higher rankings.
Here are some ideas on how to create linkable assets that people are likely to share and link to:
Create an interactive map of the best places for millennials to live

Gather data from customers and create an industry report

Publish a survey of the most popular products in your niche

Make an educational quiz related to your product

Create a tool that helps people solve a problem
The possibilities are endless. All you need is some creativity and the right resources.
So don't be afraid to try something new — it might be your ticket to success.
Low-hanging Fruit #9: Establish an Editorial Policy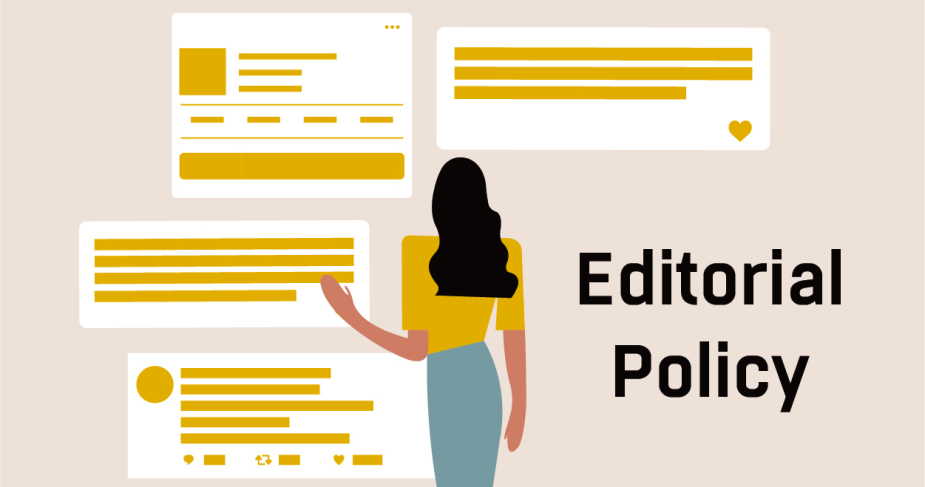 An editorial policy is like a contract between you and your writers or bloggers.
It sets a clear framework for the content that will be published on your website or blog.
It also ensures that all contributors are on the same page regarding topics, quality, and formatting.
Creating an editorial policy allows you to maintain a consistent level of quality and provides guidelines for writers and editors.
It can also help you to quickly identify and reject content that doesn't meet your standards.
An editorial policy should include the topics you want to cover, the tone of voice you prefer, formatting guidelines, and any other relevant information.
It should answer the following questions:
What kind of content are you looking for?

What relevant news items will you be discussing?

What topics are off-limits?

How should contributors format their articles?

Are writers limited to only sharing facts, or can they tell stories and voice their opinions?

What angle should they take when writing about a topic? Should they be agreeable, contrarian, or neutral? Will they be documenting, analyzing, or informing?

Who signs off on the content before it goes live? And what latitude do you grant to writers?
The bottom line is that your content marketing efforts should ultimately serve your business objectives.
Creating an editorial policy is the best way to ensure your content strategy stays consistent and on-brand.
Low-hanging fruit #10: SEO Considerations to Keep in Mind
SEO will get you more eyeballs, clicks, and conversions than any other marketing channel.
But SEO is a complex and ever-evolving beast. Content marketers must stay on top of the latest SEO best practices and trends to ensure the right people see their content at the right time.
Here are the crucial steps to follow to ensure your content show up in search engines:
Always have a primary keyword phrase in mind when writing a piece of content:

A primary keyword phrase is like the topic of focus, a key phrase around which your entire article revolves.
It should be relevant, specific, and actionable. It should also be used judiciously throughout the entire article for maximum effect.
Log In and Leverage the Full Features of Google Keyword Planner:

Google Keyword Planner is Google's keyword research tool.
It provides valuable insight into search trends, relative competition, and possible related keywords to consider.
Include Relevant Keywords in Each Image's File Name:

Image file names are indexed separately from the main text.
Include relevant keywords in the file name to help your images rank better in image searches.
Write a Brief Alt Text Description for Each Image:

Alt text describes an image to search engine spiders and visually impaired users.
It also serves as a valuable SEO tool, as search engines use it to index images.
Keep Your Page Title to Fewer than 70 Characters (Including Spaces):

Search engines truncate page titles that are longer than 70 characters. Ensure your titles are as concise and relevant as possible to get the most out of them. Use words like "learn," "get," "find out," "buy," and so on to get readers' attention and get them interested.

Write a Meta Description for Each Piece of Content You Publish:

The meta description is the snippet of text that appears below the page title in search engine results.
It informs users about what they'll find on the page and entices them to click through.
Get a Handle on all the Keywords You're Targeting:

A keyword list is a great way to stay organized and cover all your bases. Keep track of the keywords you're targeting and how they relate.
The idea is to list them all in one place and organize them by relevance, topical grouping, and search volume.
You also want to update your list regularly and add new keywords as they become available. Note their rank position, backlink information, and other details to help you stay organized.
Don't forget to review your list periodically and make sure you're targeting the right keywords.
These are just a few SEO considerations to keep in mind when developing your content marketing strategy.
Low-hanging Fruit #11: Repurposing Your Content
Content repurposing is the process of taking an existing piece of content and adapting it for new audiences or platforms.
That can be anything from creating a video version of an article to turning a blog post into an infographic or audio version.
This strategy allows you to reach new audiences, creating an ever-expanding ripple effect for your content.
Plus, it saves time, as you don't have to start from scratch whenever you want to create something new.
Here are some tips for getting the most out of your content repurposing efforts:
Find a central theme for each piece you create so that all the repurposed versions are related and don't feel disjointed.

Make sure each version of the content is optimized for the platform it will be published on.

Focus on the visuals and graphics, as these are often the most memorable elements of content repurposing.

Test different formats to determine which ones work best for each piece of content.

Link back to the original piece of content in each version.

You can even host a webinar with every new article you create to spread the message further. Discuss the key points, share valuable resources, and answer viewers' questions to create an interactive experience. You can then republish the webinar on YouTube and other video-sharing platforms.
Low-hanging Fruit #12: Internal Data = Case Studies and Testimonials
Don't let your internal data go to waste. Analyze and assess it regularly to identify trends, successes, and opportunities for improvement.
Turn this information into case studies and testimonials that showcase your successes.
You also want to ensure the case studies are well-written, engaging, and relevant to the audience you're trying to reach.
Lastly, use the data to research and develop content that addresses any pain points your target audience may have.
Low-hanging Fruit #13: Quora Q&A = Blog Posts
Quora is a great platform for finding out what people are asking and talking about in your industry.
You can use it to identify topics you can turn into blog posts. You can even use the questions posed on Quora as the titles for your blog post, giving you an idea of what readers will be looking for.
Low-hanging Fruit #14: Statistics = Twitter Posts
You can repurpose the stats you've gathered from your internal data into Twitter posts. Post relevant stats regularly to keep your followers engaged and informed.
Here are some ideas on how to repurpose the stats you already have:
With every statistical information you include in your blog posts, add a "click to tweet" tag that includes the stat and a link to your blog post.

Use the stats in infographics, which you can then share on social media.

Break down the stats into smaller, bite-sized pieces that can be shared on Twitter.

Share statistical findings in a video format.

Find interesting statistics from other sources and share them with your audience.