Hey there, welcome to our blog post on how to conduct a successful outreach campaign.
If you're reading this, chances are you're looking to boost your business or promote a specific product or service.
And let's be real, who doesn't want to see their business grow?
But the question is, how do you make that happen? One way to do it is through outreach.
Outreach campaigns, if done correctly, can help you establish new relationships, increase brand awareness, and ultimately drive more business your way.
But, let's be honest, outreach can be a tricky and time-consuming task.
That's why we've put together this guide to help you navigate the process and make sure your outreach campaign is a success.
So, whether you're new to the game or just looking to fine-tune your approach, keep reading for some tips and tricks on how to conduct a successful outreach campaign.
The market on Google is quite competitive. There are around 63,000 queries every second. That's a whole lot of rivalry. There are a lot of competitors out there trying to attract members of your ideal audience.
What is an Outreach and Link Building Campaign?
You need an outreach and link-building campaign to really stand out and make an impression. Your brand's web presence will increase as a result of the dissemination of this information.
Concise guidance on link-building strategy development and execution, as well as common pitfalls to avoid during outreach, are provided in this handbook.
There was a time when your website's ranking on Google was determined by the number of links pointing to it. It used to be a huge part of the old-school SEO process.
Therefore, if many other sites are linked to yours, Google would give you a higher ranking.
Then Google made a modification, giving higher rankings exclusively to sites that had links from reputable sources pointing back to them. It seems Google is always making adjustments.
Websites are now ranked by their machine learning algorithms according to the user's preferences and requirements.
However, the value of backlinks remains significant.
The primary rationale for this is that backlinks are still used by other search engines, web spiders, ranking websites, and ranking apps to evaluate the value of your website.
Google also keeps track of how many people come to your site via external links.
If you're fortunate enough to receive a large amount of traffic from only a few of your backlinks, Google will interpret this as proof that your website is popular and will raise its ranking as a result.
Having a large number of backlinks is great, but having them on popular, often visited sites is even better.
High-quality backlinks, in this context, refer to links coming from currently-active, highly-visited websites.
By definition, a link-building campaign is any concerted effort to increase the number of inbound links to your site from other, relevant websites.
What's the Big Deal About Link Building?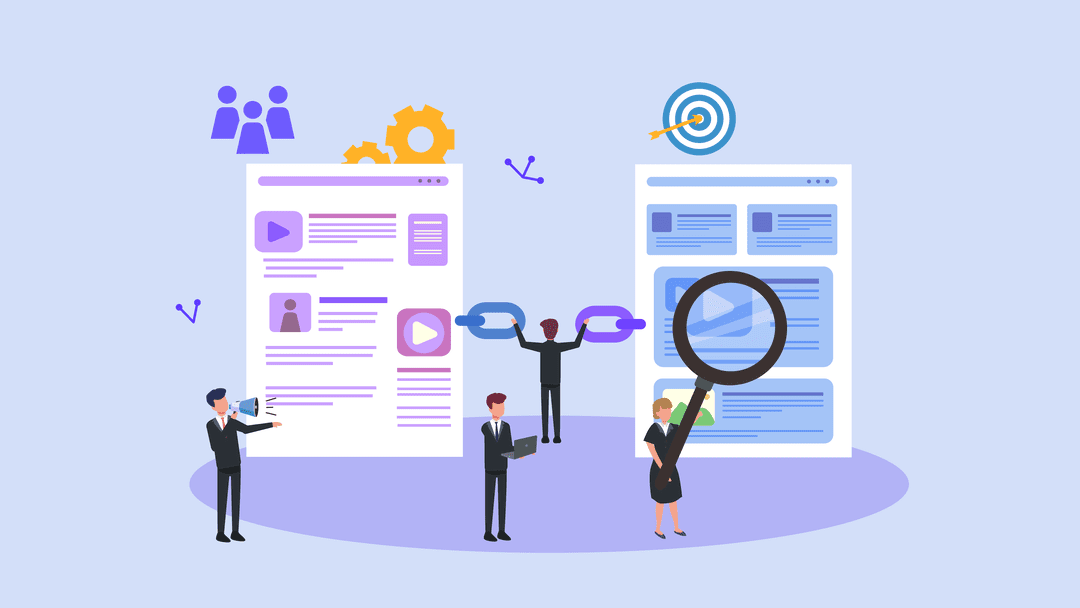 As was previously said, the quality of your website's backlinks is a major factor in how other websites evaluate it.
Because of this, they will likely handle your website differently. Google takes note if, for instance, your website appears towards the top of a search engine on a comparison website because of an app.
Google may pay greater attention to your site if a web spider finds that it has a large number of backlinks and ranks it highly in a directory.
Have you ever visited one of those websites where users rate and review various items?
It's likely that a web spider was responsible for selecting the final group of goods, services, and websites.
Because of the high number of links pointing back to your site, you should be receiving positive attention from search engines.
As was previously noted, Google considers backlink traffic as evidence that your site is either popular or, at the very least, helpful.
Considering that Google primarily cares about traffic counts, why is link building even a consideration?
Think about how simple it is to gain traffic from ten backlinks, and how simple it is to generate traffic from one hundred backlinks.
You will get more attention from Google and more traffic from other websites if you have more backlinks, especially if those other websites are prominent or actively updated.
Methods for Conducting a Fruitful Outreach Effort in Link Building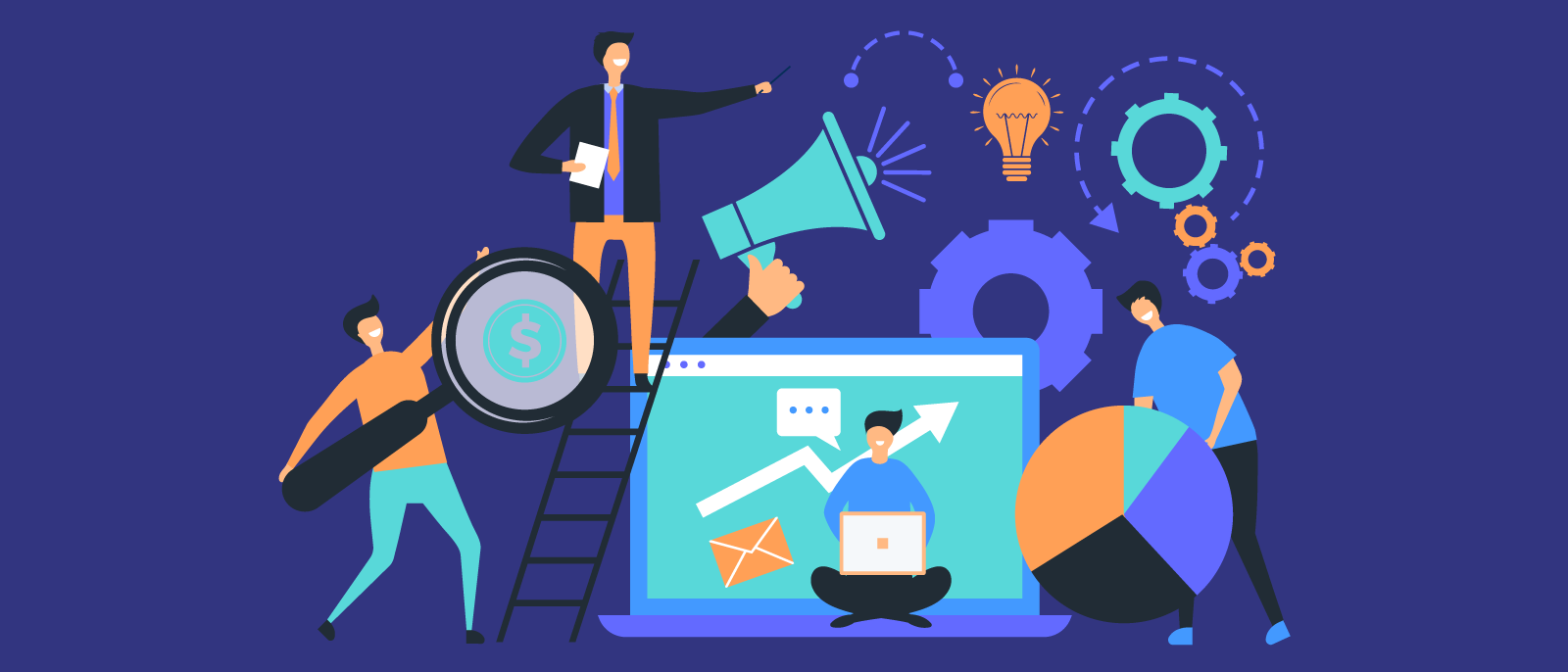 The most common method of opportunity creation is email outreach. Discover which websites are most relevant to your niche, do some research, then reach out to them with an offer. I'll list a few things you can give them below.
Money, or something of monetary value

As a visitor contributor, to

Make them an offer to promote their website on your most visited social media

To produce material for broadcast or online consumption

Exchange of links between websites and social media accounts
Include extras if your website or company provides them. The beautiful thing about trading links for free publicity is that you incur no hard costs.
Your customers will feel like they are getting a wonderful deal because they are receiving an item with a higher value than what you paid for it.
How to Create a Successful Outreach Campaign Effort?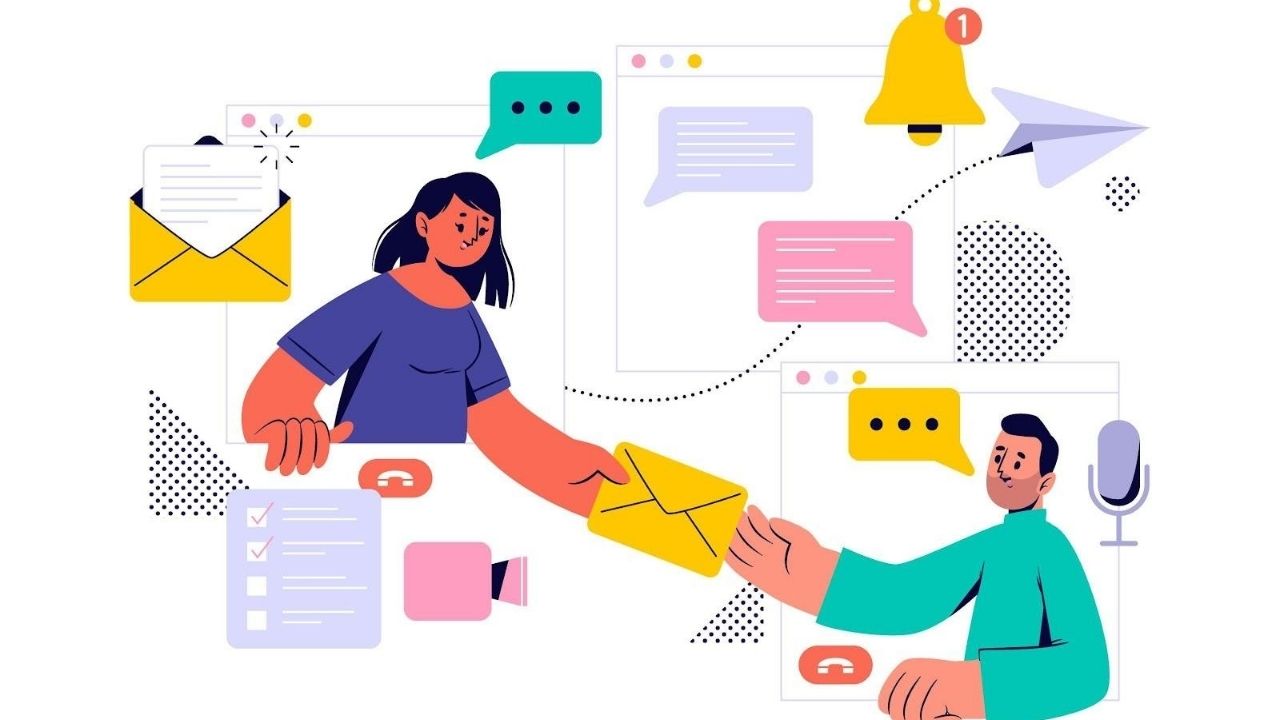 Here are a few suggestions to keep in mind while you develop your campaign. The first is, of course, how you come across potential websites.
Keep in mind that Google's top-ranked websites are less likely to react to your inquiries (because they receive thousands of messages per week).
You should carefully consider hiring a professional link-building service if you want to attract inbound links from high-authority websites. Here are a few pointers to get you started if you're venturing out on your own for the first time.
Tip 1: Set Some Objectives
Use a web crawler of your choosing (search engine, search app, etc.), compile a list, and blast out mostly generic but somewhat personalized guest post invitations if you only care about building links.
If, on the other hand, you're looking to increase exposure to your business, you could offer to pay the site owner to publish an advertisement on their page.
Find a happy medium between incentives to research and reward.
You can put in a lot of effort to compile a list of the 10 best websites in the world, and not a single one of them will respond.
On the other side, if you use a bot to harvest a large number of websites and then contact them, you risk being blacklisted by email servers due to spamming or, even worse, receiving responses from sites that aren't appropriate for you.
Look for websites that have established guest posting and backlinking policies as part of your investigation. It would be simple to reach out to them.
Tip 2: Writing Up Your Bid
Create your offer around the incentives you can provide, which are listed in the preceding section. Think on the specifics of your offer, including the what, how, and why.
What
Avoid sounding spammy and don't try to entice anyone. Because the website undoubtedly gets hundreds of them a week, you should get right to the point and make your offer.
How
Give examples of your previous work and describe why your guest articles are of the highest quality.
Indicate whether you would accept payments via bank transfer, PayPal, Skrill, or any other means if you intend to offer payment.
Why
Write a concise paragraph explaining why you need exposure for your new business or how you intend to improve your web reputation. Write succinctly and directly to the point.
Tip 3: Don't Come Off As Spammy
These methods are as much an act of art as they are of science. You need to come up with an offer that stands out from the standard form you've been sending out to the same 300 websites.
It doesn't matter if you address the email to "Dear Sir/Madame/They" or "Hey, Tom," getting too personal in your greeting will immediately flag the message as spam.
Just put "Do you allow guest posts?" as the subject line of your post to see if anyone responds. When crafting your subject line, try to steer clear of talking about money.
Tip 4: Gift Something Valuable
A free gift's usefulness is proportional to how quickly it is discarded.
Keychains and bottle openers are examples of the useless freebies that passengers frequently toss out of their cars upon returning home from travels.
No matter what you're offering, make sure to sell it properly to show the recipient that it has worth, even if it has no direct monetary value (like a guest post).
Why So Many Outreach Techniques Are Ineffective?
This is a tricky question to answer because every business, website, and web server is unique in the errors it creates.
It's possible to fall short of your goal even though you take every precaution and execute a detailed plan. Most outreach efforts fail for the reasons listed below.
It Wasn't a Plan for the Future
In just one season, your farmer scraped up the soil, planted seeds, and then gave up. The technique of "smash and grab," "hyper exposure," and "quit it" will not work.
You need to set up your studies, communications, actions, and payoffs as a series of steps rather than a single event.
Misusing "Personal" Is a Bad Idea
It has already mentioned how important it is to avoid coming out as spammy.
It's important that your email doesn't come out as generic or like it was sent in a mass mailing. However, it can also unsettling to sound too familiar.
Maintain refining your outgoing messages and emails based on the percentage of readers who respond.
Those messages that are successful should be refined, while those that aren't should be eliminated.
Sending out Generic Messages to a Large Group of People
The time you believe you'll save by spamming every website you can discover will actually be spent sorting through responses from sites you have no intention of actually working with.
More time is wasted when you give in to desperation and offer backlink offers to irrelevant websites who respond to your outreach.
Your Emails Have Not Improved
If you can't be bothered to check your outgoing messages before sending them, you aren't planning your backlink strategy in the long run.
If you have a long-term perspective, you will have multiple carefully refined and carefully designed outreach messages that you are always working to make better and more effective.
Due to the complex systems you have in place, simple tasks like proofreading seem elementary in comparison.
7 Elements of a Successful Outreach Strategy
A Clearly Defined Target Audience
One of the most crucial aspects of a successful outreach campaign is a well-defined target audience.
Knowing your target audience inside and out will help you create a message that will hit home with them and encourage them to participate in your campaign.
Age, gender, geography, income, and level of education are just some of the demographic factors to think about when identifying your target audience.
This can help you get a general idea of your target audience.
However, statistics don't tell the whole story. You should also be aware of the needs and concerns of your target market.
You may learn more about your current clientele and the features they value most by conducting surveys and focus groups.
Additional information can be gathered through the use of surveys and focus groups. You can learn more by perusing industry reports and investigating information about your competitors' clientele.
Finding out who you're talking to will help you tailor your message to their wants, needs, and frustrations.
If you're trying to sell a new skincare product to a demographic that consists mostly of women in their 30s and 40s, your pitch should emphasize the product's anti-aging properties.
Knowing who you're trying to reach will also help you determine the best way to get your message out.
If your intended audience is more likely to be found on Instagram than on Twitter, for instance, your efforts would be better spent there.
A Compelling Message
An effective outreach campaign also requires a message that can move people to action.
Your message is what will attract your demographic and motivate them to take the next step.
Because of this, you must ensure that it is specific to your intended audience and that it solves the problems they are experiencing.
Maintaining clarity and brevity is essential while communicating.
To be effective, your communication must be simple and to the point.
People have a lot of information thrown at them every day, so if your message is too long or difficult to understand, it will probably be disregarded.
Making your message sound like it was written just for the receiver is a surefire way to increase its impact.
A personalized message is more likely to be read and acted upon by its intended audience. An easy way to add a personal touch is to use the receiver's name.
You can address the recipient by their first name instead of "Dear valued customer" in several situations. This minor gesture may prove crucial.
The communication should end with a call to action (CTA).
Your call to action (CTA) must be crystal clear, outlining just what you want the recipient to do. Use phrases such, "Check out our new product" or "Join our mailing."
Maintaining uniformity in your brand's voice and communications is also crucial. Be consistent with the voice and style of your marketing materials in the message you send out.
The Right Channels
When it comes to running an outreach campaign, selecting the appropriate channels via which to communicate with one's intended audience is of the utmost significance.
It's important to remember that not all channels are created equal, and not all of them will be successful for every company or campaign.
The first thing you need to do is research the different online destinations frequented by your ideal customers.
For instance, if the majority of the people in your target demographic are adults over the age of 50, it's possible that they don't spend as much time on Instagram as they do on Facebook.
On the other hand, if the majority of the people in your target demographic are young adults, it's possible that they spend more time on TikTok or Instagram than they do on Facebook.
Another essential aspect to think about is the nature of the information that you will be advertising.
Specific kinds of programming are more suited to be broadcast on certain channels than on others.
If you want to promote a new product, for instance, you could find that using visual platforms such as Instagram or TikTok is more beneficial than using text-based networks such as Twitter.
It is essential that you give some thought to the objective of the outreach campaign you are doing.
The many channels each have their own unique advantages, as well as the capacity to serve a variety of functions.
For instance, LinkedIn is fantastic for creating professional connections, whereas Instagram is fantastic for increasing consumers' familiarity with a business.
In addition to these aspects, you need to think about the resources at your disposal as well.
There are a variety of channels available, and not all of them demand the same amount of expertise or ease of use.
Pick the channels that you are most at ease with and that you have the resources to properly manage if you want the best results.
Personalization
If you want your outreach message to have more of an impact, personalization is the way to go.
A personalised message is more likely to be read and acted upon by its intended audience.
Taking the time to write a thoughtful, individual message demonstrates that you care about the other person and their situation.
An easy way to add a personal touch is to use the receiver's name. You can address the recipient by their first name instead of "Dear valued customer" in several situations.
This minor gesture may prove crucial. To the receiver, it seems as though you are speaking to them specifically rather than providing a general message.
Including pertinent information about the recipient is another approach to personalise your letter.
You can refer to anything they've expressed interest in or something they've bought recently. This demonstrates that you have gone the extra mile to learn about and cater to their requirements.
Personalization also allows you to address the reader's specific concerns and areas of interest.
To illustrate how your product or service may assist a small business owner save time and money, you can personalise your message based on the recipient's profession.
In addition to the body of your email, the subject line is another place you may insert some personality.
An email with a custom subject line has a higher chance of being read than one with a generic one.
Personalization can also be applied via segmentation. You can send specific messages to certain subsets of your email list based on things like their demographics, interests, or actions.
Consistency and Persistence
Keeping your message consistent and not giving up are two of the most important aspects of your outreach approach.
However, outreach is not a one-and-done activity; rather, it is a continuous procedure that necessitates dedication and perseverance.
You need to be consistent in your efforts and tenacious in following up with leads.
Maintaining a steady rhythm of interaction with your intended audience is facilitated by being consistent.
This improves the likelihood that people will think about your brand when they are ready to make a purchase.
Building trust and credibility with your audience requires consistency.
Keeping in mind that most customers need to be approached numerous times before they are ready to buy is crucial when considering the importance of persistence.
You need to be persistent in following up with leads and not give up too easily. The standard recommendation is to check in after the initial 48 hours and then every two to three days.
Another method to be persistent is by employing a variety of various channels to contact your target demographic.
For example, you can start by sending an email, then follow up with a phone call, then a direct mail piece, and then a social media post.
In this approach, your message has a greater chance of being seen by the people you want to hear it.
Rejection is an inevitable aspect of reaching out, so keep that in mind as well.
Not everyone will be interested in what you're offering, and that's okay.
Don't take it personally and don't give up. Keep in mind that every "no" puts you one step closer to a "yes."
10 Frequent Q&A About Outreach Campaign
What is an outreach campaign?
A marketing strategy known as an outreach campaign is one that reaches out to prospective clients, business partners, or other stakeholders to promote a good or service, form new connections, or raise awareness of a brand.
Why is a campaign designed to reach more people so important?
An outreach campaign is essential because it gives you the opportunity to form new contacts, raises the profile of your brand, and eventually brings in more business for your company.
What do you consider to be the most effective methods for running an outreach campaign?
When running an outreach campaign, some of the best practices include performing research on your target demographic, developing a message that is personalized for that group, remaining consistent and persistent, and following up with leads.
When it comes to running an outreach campaign, what are some of the more prevalent errors that should be avoided?
When running an outreach campaign, some of the most common blunders that should be avoided include delivering generic messages, failing to follow up with leads, and not tracking your progress.
How can I investigate the people I will be reaching out to for an outreach campaign?
You can perform research on your target audience by looking at research on the sector, conducting surveys or focus groups, and reviewing data gathered from your already established client base.
What are some ways that I might tailor the message I send out as part of my outreach campaign?
You can build a tailored message by first gaining an understanding of the demands and pain points of your target audience, and then personalizing your message to address the specific concerns that have been identified.
During the course of an outreach effort, how frequently should I follow up with leads?
It is dependent on the specifics of the case, but as a general guideline, it is best to follow up with leads within the first 48 hours and then every two to three days thereafter.
How can I keep track of how far along my outreach campaign has gotten?
Utilizing marketing automation tools, monitoring your open and click-through rates, and keeping track of your conversion rates are some of the ways in which you may monitor the progress of your outreach effort.
How can I evaluate the results of my outreach campaign to determine if it was successful?
If you measure the number of leads generated by your outreach effort, the number of conversions, and the overall return on investment, you will be able to assess whether or not the campaign was effective.
How can I make my outreach campaign stand out from the other campaigns that are similar to it?
Your outreach effort will be more noticeable if it is distinctive, if it is conducted in a personable manner, and if it provides potential customers with value.
Some Closing Remarks
Years ago, link building played a significant role in search engine optimization. Back then, life was much less complicated.
Today's systems are significantly more intricate and interconnected than they were in the past. To sum up, there are several general and beneficial reasons why backlink creation is beneficial.
There are many facets and parts to modern backlink building that are beyond the scope of this article.
By increasing the number of websites that link to yours, the number of search engines that index your site, and the number of people who visit your site, a successful backlink campaign can increase your website's exposure online and give the impression that it is more popular than it actually is.
It will boost your online credibility, increase your search engine rankings, and increase the visibility of your most recent content.
While backlinks may not have the same instant impact on search engine rankings as they formerly did, they are nevertheless essential to any organic search engine optimization (SEO) strategy.