In the world of digital marketing, there are numerous buzzwords and phrases that signify the next big thing. If you ask me, cloud marketing is one of those phrases.
Yes, the cloud is a frequent topic of conversation these days, and most importantly, most companies are realizing the power of the cloud and jumping on board. But what does it mean to market in the cloud? Why should marketers care about the cloud? How do I utilize the cloud for my personal brand?
Let's dive into these questions, shall we?
What Is Cloud Marketing?
First things first, let's discuss some general cloud marketing concepts. According to HubSpot Blogs, "cloud marketing is just plain old marketing that uses digital technologies to reach consumers. It includes emails, text messaging, websites, and social media. "
This definition is pretty spot-on, especially considering that we're surrounded by digital technologies every day. But the difference between traditional and digital marketing is that we have the power to reach consumers whenever we want. In other words, the potential audience is unlimited.
Why Should Marketers Care About The Cloud?
Well, aside from the fact that almost everyone is using the cloud these days (that's a given), let's discuss some of its key benefits.
Easier to do business From anywhere At any time Easier for consumers to find What they're looking for No matter where they are or what device they use Great for attracting digital audiences Multi-platform capabilities (email, SMS, web, social media)
If you're not using the cloud to do your email marketing yet, you should be (or you're definitely missing out). According to HubSpot Blogs, the cloud allows you to do everything from sending1 out daily emails to thousands of people with one click, to hosting videos on websites and sharing them on social media.
Why Should Marketers Use The Cloud For Email Marketing?
First off, it's very easy to set up an email marketing campaign in the cloud. The only thing you need is a Gmail account. Once you have it, you can simply log into your account and start composing emails. (You can use a tool like HubSpot to create and send blast emails.)
From there, you can segment your list of subscribers based on interest, add a touch of personalization, and send out personalized emails.
Aside from that, the cloud allows you to set up automated campaigns that will ping your contacts when new content is available. For instance, you can set up an email campaign that will send out an email every week with fresh content.
How Do I Use The Cloud For My Brand?
To get the most out of the cloud, you need to be thinking about how you're going to utilize the various services available to you. Here are a few tips:
Set Up Your Domain Name And Log In
As the name would suggest, a domain name is the address of your website. Ideally, you want to buy a.com or.org for your personal brand. (I would suggest the.org because it is more search-friendly and has a less cluttered feel than.com.)
Once you have your domain name, you need to log in and set up your account. You can do this through a simple web browser or through an application on your phone.
Set Up A Simple Google Adwords Account
While you can use a standalone tool to manage your Google Adwords account, it's much easier to use Google Adwords within the Google Cloud. (You can use the Google Adwords API to connect your Adwords account to other Google services, such as Analytics.)
What is Google Adwords? It is a service that allows advertisers to connect their ads to websites and mobile applications.
This service is pretty easy to use. You can simply enter your desired keywords and target audience, and you'll immediately see suggested ads that match your criteria.
The only downside to this service is that the cost is higher than using a standalone tool to manage your Adwords account. However, if you're looking to grow your personal brand or business to the next level, this cost can be worth it.
Set Up An Analytics Account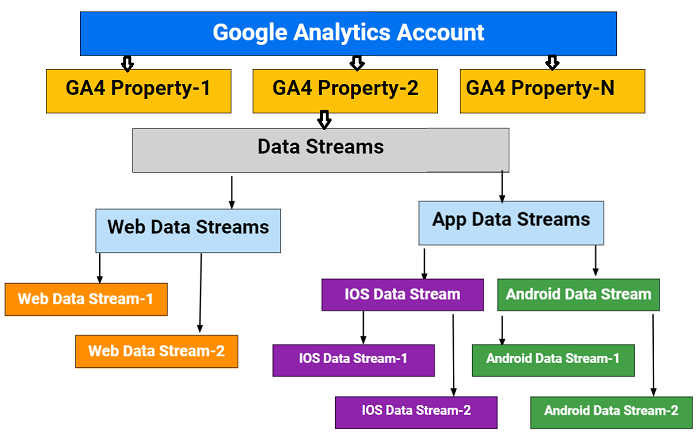 The Google Analytics dashboard is one of the most popular tools within the Google Cloud. (It also has a mobile app available through the Android Store.)
This service provides businesses with vital information about the performance of their websites and apps. (It can also be used to track the performance of email marketing campaigns.)
With Google Analytics, you can see detailed reports that break down your audience by demographics, interests, and behavior. This information can help you make strategic decisions about your personal brand's future direction.
Do you have a Twitter account for your brand? A Facebook page? A LinkedIn profile? If so, you can connect them all to one place.
Why is this important? Well, as I mentioned earlier, most businesses are realizing the power of the cloud and are making the transition to digital marketing.
To take advantage of this trend, you need to be using the cloud to connect and coordinate all of your social media accounts. Why? Because audiences across social media platforms constantly flock to new content as it becomes available. This constantly shifting pool of interest makes it easy for your target audience to find you online, regardless of where they are on the platform.
Create A Landing Page For Your Website
One of the simplest ways to utilize the cloud is to create a simple landing page for your website. (You can use a tool like HubSpot to create and host a landing page in seconds.)
A landing page is pretty self-explanatory – it's the first point of contact for a potential customer, so you want to make sure that it's something that draws them in and compels them to click through to learn more about you. (You can also use a tool like Quora to quickly create high-quality answers to common questions to establish yourself as an expert in your industry.)
Aside from that, you can use a tool like HubSpot to set up automated email campaigns that will send out an email to your subscribers with a call to action, like a link to your landing page or a button that will take them there.
Now, to be honest, this type of strategy won't work for every brand. But if you're looking to grow your personal brand or business to the next level, setting up a simple landing page is a great place to start.
Host A Blog
Now, this might sound like an extremely basic step, but you should be aware that most large businesses have one or more official blogs. (This is because having an unofficial blog is only beneficial if you're trying to gain credibility. Since you're already trusted by your audience, you can use your blog to expand your reach to new audiences.
Start a blog in your industry, and within weeks, you'll have thousands – if not millions – of people reading your content, often times before it's even been published. (If you have a knack for writing, you can even use your blog to fuel your writing career.)
Why should marketers care about the cloud? Aside from the fact that almost everyone is using it these days, the cloud allows you to do everything from send out daily emails to thousands of people with one click to hosting videos on websites and sharing them on social media.
Benefits Of Cloud Marketing
In the world of marketing, traditional advertising techniques, such as billboards and magazines, are being overtaken by technological advances and innovations. Amongst the wave of change, cloud marketing stands out as a viable — and in many cases, superior — alternative to traditional marketing methods. In this article, we'll explore the many advantages of using cloud marketing to grow your business.
Keep Your Brand Identity
A brand is, essentially, a promise of quality, consistency, and value. When customers interact with your brand in some way — whether it's through your marketing material, such as a billboard or magazine, or a product you sell them, such as a mobile game — they're providing you with valuable feedback about the quality of your product and the degree to which they believe your brand stands for value. The ability to keep your brand identity across every marketing vehicle you use, whether it's digital or non-digital, is integral to the success of a cloud marketing campaign.
More Targeted At The Right Person
When you're using traditional advertising techniques, such as billboards and magazines, to grow your business, you're often struggling with a very basic issue: getting your ad in front of the right person. Your target audience is bombarded with advertising every day, and unless your ad specifically captures their attention, you're losing out on the potential to connect with your audience.
With a targeted ad campaign in the cloud, your ads will only appear where your target audience is looking. Whether it's through social media, search, or some other channel, your ads will only appear to people who are most likely to be interested in your product or service. Maximizing the effectiveness of your ad is a top priority in the cloud and a critical component of ensuring your investment returns on time.
Productivity Increases
Productivity is, essentially, the ability to get more done in less time. For many businesses, increased productivity is the key to growing their bottom line and effectively utilizing their investments in marketing. When you can consistently get more done in less time, your ability to grow becomes that little bit more practical.
A major benefit of using the cloud to run your ad campaign is that it allows you to do more while being more efficient. Having all your marketing activities in the cloud means you can run separate campaigns for different platforms — such as iOS and Android — simultaneously. Doing this on your own would be both time-consuming and, frankly, inefficient.
When you're running a marketing campaign on paper, you have to commit a certain amount of time to it. Once that time is over, you have to start all over again. In the cloud, though, the ability to continually update your ads, offer chases, and landing pages — as often as you need — means you can be more nimble and responsive to changing circumstances.
Cost Effective
Marketing on a budget is a key concern for all businesses, particularly in the current climate. When you have a fixed budget, you have to be careful about how you spend your money. Traditional marketing, such as magazine subscriptions and radio adverts, are extremely cost-effective ways of reaching a large audience. The question is: how effective is that audience at actually converting into sales?
In the cloud, though, you can set up automated billing so your marketing dollars are only spent on actual conversions and not on maintaining an audience. Whether you're using a SaaS product or a PPC (pay-per-click) service to manage your ad campaign, only paying for results means you're guaranteed to stay within your budget.
Adaptable
One of the main advantages of the cloud is that it means your marketing materials can be adapted to different formats and devices. If you're creating a digital ad, for example, you have the option of using a small or large version of the image as well as a desktop, laptop, or tablet version.
While this may not sound like a critical advantage, being able to seamlessly adapt your materials to different platforms is vital if you want your message to reach the right audience. If you're running a PPC campaign for a particular product, you may find that a small version of the image performs better on a smartphone but a larger one is preferable for desktop use. Having the flexibility to test and adapt different versions of your ads to different platforms is important for getting the best performance from your campaign and, ultimately, increasing your bottom line.
More Engagement
Whether you're a marketing manager or an individual business owner, the more you engage with your audience, the more successful your campaign will be. In the world of marketing, engagement can take many forms, from social media platforms, such as Facebook, to surveys and comment areas on websites. Using the cloud to run your ad campaign means you're always in control of the message and can ensure the most effective engagement with your audience.
More Data
When you have lots of data, you can accurately predict how and where your audience is going to engage with your content, whether that's through social media or a direct email. Having more data means you can target your ads more effectively and, crucially, increase the chances of conversion.
With more and more individuals going digital, collecting information about your audience's online behavior, likes, and dislikes, is easier than ever. Not only do you have the benefit of analyzing masses of data, but you can also access it from anywhere. Having complete control over the data that powers your ads and the ability to access it whenever you need it, means you can make more informed decisions and fine-tune your campaign as often as required.
Secure & Scalable
When you're running a PPC campaign for a particular product, you have the option of hosting the ad campaign yourself or using a service provider, such as Google or Facebook, to do it for you. If you choose to run the campaign yourself, you obviously have complete control over the security of the information you process, but if you use a service provider, you hand over control of your ad account to them. This is a crucial security consideration for any business that deals with personal or financial information.
One of the biggest benefits of cloud marketing is that you can easily scale your efforts to meet any demands. A PPC campaign, for example, can be incredibly effective for growing a business, but the ability to scale up or down as needed — without worrying about the technical maintenance that comes with running your own server — makes this option ideal for smaller or larger enterprises.
More Professional
If you're looking for a way to make your advertising efforts appear more professional, the cloud is the place to be. From the outset, you'll notice that the majority of businesses in the cloud world are very highly secured environments. Not only does this benefit your marketing efforts — ensuring potential customers feel safe shopping or performing business with your company — but it also makes a massive difference in the way your brand is perceived.
Being able to hand over administrative tasks to someone else and focus on what's important to you, is vital to growing your business in the 21st century. Outsourcing certain tasks, such as data entry or website maintenance, to the cloud means your in-house team can work more effectively without distractions and have the peace of mind that critical tasks are covered. Outsourcing also provides you with a more flexible work environment, such as the ability to work remotely when needed.
Strategic
Strategy is, essentially, the ability to define the long-term direction of your business. It involves looking at the big-picture, establishing goals, and ensuring the actions you take are rooted in sound logic and research. For many organizations, establishing a clear strategy is critical in order to avoid wasting time and resources on ineffective activities.
In the world of marketing, a firm strategy enables you to establish a clear direction for your brand and allows you to identify relevant metrics to measure your progress. An effective strategy will set you on a course to achieve your business goals, whether that's attracting more customers or building a stronger brand presence.
Measurable
The ability to measure and analyze the results of your marketing efforts is, in itself, a significant advantage of the cloud. Whether you're running a PPC campaign or some other type of marketing program, being able to track the success of your efforts is crucial to your campaign's success. The ability to break down each individual conversion to a precise pixel, as well as to analyze the results of your program — from a revenue and ROI (return on investment) perspective — is invaluable.
How To Conduct Cloud Marketing
Conducting cloud marketing is a lot more complicated than just setting up a campaign on Google Adwords. There are so many factors that you need to consider, from creating the right offer to collecting contact details to following up with the leads and converting them into paying customers.
Here, we'll go through all the aspects of a cloud marketing plan like the ones used by the world's best marketing agencies.
Set A Budget
Just like any other marketing campaign, setting a budget for your cloud marketing campaign is essential. How much are you willing to spend on ads, emails, and other costs such as site licenses and creative fees?
Throwing money at the problem isn't going to solve it. You need to set a budget and stick to it. If your marketing budget is 100% allocated to online advertising, for example, and you're seeing no results, then it might be time to reevaluate your strategy and find another approach.
What's important is that you set a budget and stick to it. Without a clear idea of how much you're willing to spend and how much you're able to spend, it's hard to set aggressive goals and objectives for your cloud marketing campaign.
Create A Strategy
Just as with any marketing campaign, creating a strategy is essential. You're not just spreading awareness of your brand online, you're also trying to predict future sales and find the right engagement and conversion rates for your product.
A strategy can help you develop a game plan for the different phases of your cloud marketing campaign. Maybe you're launching a new product and want to gauge the interest of your audience. Or, you might want to use your cloud marketing platform to generate leads for a sales funnel.
The idea is to have a game plan so you can be sure that you're hitting the right targets at the right time. You don't want to throw tons of cash at online advertising and social media without any clear idea of what you're doing. This could lead you to over- or under-spend and waste lots of time finding leads that aren't ready to buy your product.
Instead, create a solid strategy and stick to it. It's better to do this up front so there are no unpleasant surprises later.
Choose The Right Platforms
One of the first things you need to do to set up a cloud marketing campaign is decide what social media platforms you'll use to disseminate information about your product. There are hundreds of options when it comes to social media, and it can be hard to know which one is right for you. This is especially hard if you're not familiar with the terminology used by different platforms (e.g., "Engagement", "Reach", and "Audience").
If you decide that you'll mainly use Facebook to drive traffic to your site, for example, you need to make sure that you've considered the implications of this decision. Just because you have 5 friends on Facebook doesn't mean that your product will automatically find a market on this platform. You need to choose your social media platforms wisely and understand how each one functions.
This is especially important if you've decided to use YouTube to run your marketing campaign. YouTube creators need to maintain a certain level of engagement with their audience to keep them entertained and interested in their content. Losing your audience due to poor performance is like losing a customer forever because they found a cheaper alternative or experienced a malfunction with your product. This sort of scenario is why it's important to do your research before you decide to use a certain platform to reach your audience.
When choosing which platforms to use for your campaign, consider things such as:
User engagement
Cost
Credibility
How familiar the platform is with your product or service
How large your audience is on the platform
How receptive the platform is to new ideas
Language used by the platform's audience
Whether or not you want your content to be taken down
Whether or not the platform is restricted to users within your geographic area
Whether or not you want your content to be available to everyone
Your budget
Your time frame
Choosing the right platforms for your cloud marketing campaign can be tricky, especially if you don't have a lot of experience using various social media platforms. To save you the effort and effort again, we've compiled a list of the top social media platforms that belong in every marketer's arsenal:
Facebook
Undoubtedly, Facebook is the most popular social media platform, with over 1.5 billion monthly active users and growing. This makes it the perfect place to spread awareness of your product or service and engage with potential customers.
Although Facebook is a widely used social media platform, it's not always the most effective one. If you want to see your product or service succeed in today's market, you need to become an expert in using Facebook to its fullest potential.
You can start by setting up a business Facebook page and using it to distribute important announcements about your product or service (e.g., new releases, special pricing, etc.). If you have a blog, you can use it to write and post articles about your product or service in an effort to generate brand awareness.
There are several tips and tricks for getting the most out of your Facebook business page. For example, rather than focusing on just the numbers, look at the engagement and activity on your page to get a better understanding of how effective it is. According to HubSpot Blogs research, 77% of Facebook users like businesses that are supportive of social causes. Creating engaging content and participating in relevant discussions is the key to getting your audience to connect with your brand.
Instagram
Instagram is another popular social media platform with over a billion active monthly users. Although it functions primarily as a photo-sharing and video-hosting website, you can use it to promote your product or service and engage with potential customers.
Instagram's popularity stems from its functionality as a free photo-sharing and video-hosting website. This is because people are naturally drawn to content that is interesting, engaging, and fun to look at. If you want to succeed in today's market, you need to learn how to harness the power of Instagram.
You can start by using the platform to follow and connect with relevant people in your industry. Doing this can help you discover new ideas and gain inspiration from those who have been successful in your industry.
Next, consider using the platform to post regularly and create engaging content. Instagram's algorithms reward content that is interesting, well-executed, and consistent. In other words, if you want to stand out among your competitors, you need to be sure that your photos and videos are of the highest quality. In the same way as Facebook, investing in a quality camera and editing software can help you produce the best possible content.
Twitter
Almost everyone has heard of Twitter, and with over 300 million monthly active users, it is also one of the most popular social media platforms.
In the same way that Facebook and Instagram's popularity is ascribed to their ability to engage with users through interesting content, Twitter's popularity comes from its ability to keep users engaged through conversations.
If you want to succeed in today's market, you need to become a master of using Twitter. Consider using the platform to engage with your audience through conversation. Just remember: if you want to convince someone to buy your product or service, you're better off doing it through a personal conversation rather than a short chain of Tweets.
Start by following influential figures in your industry and seeing what type of conversation they are having. You can then use this as inspiration to start your own conversation about your product or service. Remember to participate in these discussions to show that you're an active member of the community and add value.
Along with Facebook, Twitter is one of the most popular social media platforms because it offers a steady flow of engaging content to its audience. In fact, Twitter's popularity is so great that it has its very own holiday: #Twittergram.
LinkedIn
LinkedIn is a professional networking site that operates on the basis of connecting employers with potential employees. However, you can use it to promote your product or service and gain exposure in your industry.