Top 10 Business Facebook Pages You Should Follow in Singapore
Back when Facebook was new, you could post almost anything on a Facebook business page, and it would organically reach about 60% of your fans. In 2012, the number dropped to 16%, and now I doubt if a page could even reach 2% of its followers.
That isn't good, but not reason enough to give up on using the platform.
You must understand that Facebook has grown to become more of a search engine than a social network. Users visit the platform to find products or services they need, and if you want to be in the game, having a business Facebook page is non-negotiable.
How about reverse engineering the approach that some of the most successful Facebook pages in the country are using? Their tactic might not work for you, but you can learn a thing or two about their approach and see if you can adapt or remodel it for yourself.
That said, here are 10 of the most successful Facebook pages in Singapore and what you can learn from them:
#1. Cellini

Starting off the list at number one is Cellini, a furniture shop business page with 19K likes and 21K followers. Cellini doesn't have an overly creative approach to pull off what it does, but that's why they're number one on the list. Their approach is focused on consistency and simplicity.
Cellini posts every two days or three, shares beautiful pictures of their products, engages with their followers, and talks about the brand's ethos.
Cellini is an excellent example of the power behind consistency, simplicity and engagement.
Page Link:

https://www.facebook.com/CelliniFurniture/

Page Likes:

19,886

Page Followers:

21,121
#2. Zalora
Zalora is one of the largest fashion brands in Singapore, sporting over 500 brands and carrying nearly everything related to fashion. Their Facebook page redefines online shopping for its users.
With over 8 million page likes and 8 million followers, Zalora is one of Singapore's most successful Facebook pages. They curate a mix of posts from their own content, user-generated content and influencer collaborations. Instead of selling fashion products, they sell the lifestyle that comes with them, which works.
Their page is filled with stylish pictures, to-the-point captions, and engaging copy.
Page Link:

https://www.facebook.com/zaloraglobal

Page Likes:

8,082,039

Page Followers:

8,088,076
#3. LiHO Singapore
LiHO Singapore stands out from other bubble tea shops on the list because of its content approach. It has built a fun, interactive, engaging brand persona that resonates with its followers.
Their page doesn't just sell their beverage brand or products but the experience, adventure, and fun that come with it.
They do this by creating contests and engaging posts, using influencers to create content and using user-generated content.
They even show you how they make your favourite drinks behind the scenes. LiHO Singapore has a balanced mix of product posts and creative content, which resonates well with the fans.
Page Link:

https://www.facebook.com/lihosg

Page Followers:

108K

Page Creation Date:

May 27

th

, 2010
#4. Pure Fitness Singapore
Pure Fitness is a Facebook page dedicated to bringing you the latest news and networking with the community of fitness instructors, gym-goers, and fitness enthusiasts.
Their content is focused on bringing you the latest news in the fitness industry, as well as helpful tips on how to stay healthy and fit.
They also have a hashtag that they use to encourage users to share their inspirational stories, which works like a charm.
Pure Fitness Singapore teaches us that creating a community around your brand is key to building long-term relationships with fans and followers.
Instead of focusing solely on your business, you can use your page to bring together people with similar interests and goals.
Page Link:

https://www.facebook.com/PureFitnessSG/

Page Likes:

14,509

Page Followers:

15,106
#5. Mothership Singapore
Mothership's Facebook page thrives on witty captions and puny content.
Known for its humorous take on current news in Singapore, Mothership is able to attract a large following due to its light-hearted and fun content.
Mothership's Facebook page is an excellent example of how humour can be used to engage an audience, even if the topic isn't the most interesting.
It also shows that it pays to have creative and witty copywriters who can make even the dullest topics come alive with their writing.
Page Link:

https://www.facebook.com/MothershipSG/

Page Likes:

634,702

Page Followers:

984,548
#6. Wimbly Lu
Wimbly Lu is a quaint dessert cafe located in the heart of Singapore.
Their page showcases all kinds of delicious-looking desserts and beverages, with compelling copy that will surely make you crave their offerings.
Besides the usual product posts, Wimbly Lu also occasionally features exciting stories from its customers and behind-the-scenes looks at the cafe. Moreover, you can even find recipes for baking and cooking on their page.
Wimbly Lu proves that content is king by engaging its customers and followers with creative content.
They also love sharing their staff, making them feel like one big happy family.
Page Link:

https://www.facebook.com/WimblyLuChocolates/

Page Likes:

9.8K

Page Followers:

9.8K
#7. 987FM
Do the names Kimberly Wang, Joakim Gomez, and Sonia Chew ring a bell?
If they do, you must definitely be a fan of 987FM, the iconic local radio station.
987FM's Facebook page is like an extension of their radio station, bringing their followers the same pleasant vibes and feel-good music.
The page features a lot of fun posts, ranging from interviews with celebrities to fun quizzes and music-related trivia.
Page Link:

https://www.facebook.com/987fm

Page Likes:

228K

Page Followers:

313K
#8. Awfully Chocolate Singapore
As we said, the best approach you can use to grow your Facebook page is to think of it as a mini search engine and not just a platform to post pictures.
Awfully Chocolate Singapore has nailed this strategy with their page. Their captions are lengthy and entertaining, with the occasional puns to keep the content engaging.
They also use it as an opportunity to showcase their offerings and educate people on how to make chocolate.
Page Link:

https://www.facebook.com/awfullychocolate.sg/

Page Likes:

28K

Page Followers

: 29K
#9. Amuse Inc. Asia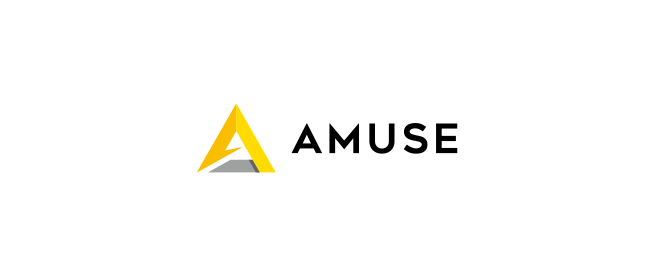 Amuse Inc. Asia is the go-to place for music and art enthusiasts.
Their Facebook page offers users a glimpse into the world of music, art, and culture.
They share snippets of their upcoming events, performances, exhibitions, and the stories behind them.
Amuse Inc. Asia proves that if your page offers users something of value, they will reward you with their attention and engagement.
Page Link:

https://www.facebook.com/Amuse.Inc.Asia/

Page Likes:

21K

Page Followers:

21K
#10. Holey Moley
Holey Moley is a mini-golf bar with locations all across Singapore.
Their Facebook page brings the fun and quirky atmosphere of Holey Moley to their followers.
They post comical videos and creative content to engage their audience, which makes it one of the most entertaining pages on Facebook in Singapore.
They also give regular giveaways to their followers, incentivizing them to keep engaging with the page.
Page Link:

https://www.facebook.com/holeymoleysg.clarkequay/

Page Likes:

1,256

Page Followers:

1,328
What Makes a Good Facebook Page?
Now that you know the top 10 business pages in the country, let's look at what makes a good Facebook page.
First things first:

A good Facebook page must represent your brand fully. It should capture your brand image and voice while s showcasing the unique aspects of your business.

Content Quality is of the essence:

You should Create Content that Reflects your Brand and Provides value to your followers.

Engagement is also Key:

It must encourage your audience to interact with you through comments and shares.

The Page must also Entice its Followers to Take Action:

Whether it is to purchase your products or services, visit a physical location, sign up for a newsletter, or even just follow you on other social media platforms,

every post should have a call-to-action.

Finally, Consistency is Key:

Consistency starts with regularly posting and engaging with your followers. It then trickles down to your writing style, language, tone, visuals, and even the types of posts you share. When someone lands on your page without checking out the name and profile, they should be able to know it's your page immediately.
That said, here are some of the things the page should have:
It should reflect your business professionally and succinctly:

A page should not just be your name and logo. It should have an informative description of the page and how it can help people. You should also include a clear call to action, such as "Click here to learn more about our products and services".
It should have an appropriate profile photo and cover image:

Your profile photo could be your logo, while the cover image could be a stylized version of your logo or a collage of some of your products/services. A good practice is occasionally changing the cover image during special occasions or when launching a new product/service.
A Description that Establishes the Benefits of Following the Page: T

he description should give your audience a good idea of the type of content they can expect to see on the page. It should also capture the essence of your business and explain why people should follow the page.
A Description that Establishes the Benefits of Following the Page: The description should give your audience a good idea of the type of content they can expect to see on the page. It should also capture the essence of your business and explain why people should follow the page.
A constant stream of Content of Recently Published Posts: When you publish a new page or post, you want to share it first on your page. We suggest you write a summary of the post (a TL;DR version, if you will) and include a link to the full article. You can then share your post with other Facebook groups and pages related to your business.
The Top 7 Facebook Pages Globally and What to Learn (Read: Copy) from Them
Restricting your focus to the top 10 Facebook Pages in Singapore is a great place to start, but if you want to take your page to the next level, you should also check out the top 10 Facebook pages globally.
You can study and analyse their content, design, and engagement, and even copy some of the strategies they use to get more followers.
Some of these global pages have millions of followers, so getting to the same level requires a lot of dedication and commitment.
So, without further ado, here are the top 10 global Facebook pages you should check out:
#1. Facebook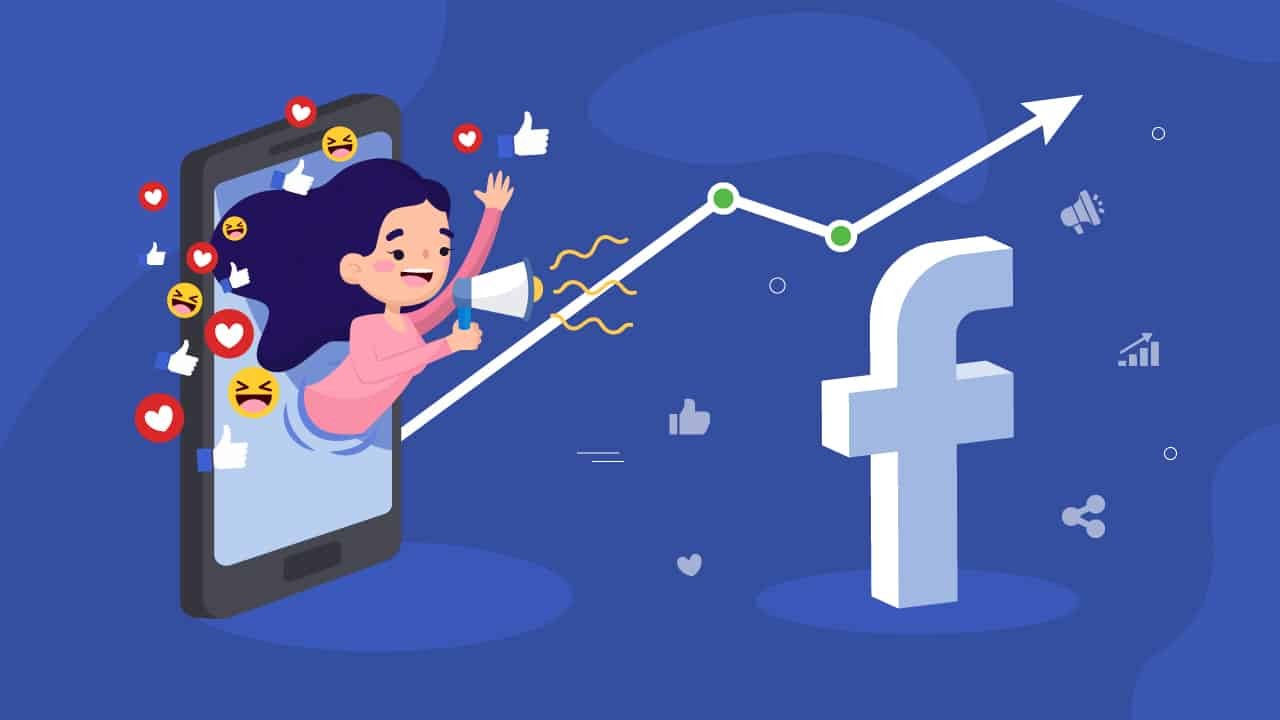 Page Likes:

182,665,793 (as of 22

nd

04 2023)
Page Followers:

187,562,964
Let's just say nobody understands Facebook better than Facebook itself. With over 182 million likes and 187 million followers, the page posts frequently and shares everything from updates and product launches to reels and user-generated content.
As of writing, they have 182,665,545 page likes (and counting), and it's safe to say the team behind the page knows their way around marketing.
Take their innovative use of visuals, copy, and CTAs as an example — they're captivating and action-driven.
Apart from being fun and educational, their posts are also always on-brand, which is something you can apply to your own Facebook page.
Even their CEO, Mark Zuckerberg, joins in on the fun by occasionally posting live videos and interacting with his followers.
Link: https://www.facebook.com/facebook/posts/pfbid0yb7y93n7keQG8wxQGexeDKBFgTz6SrUoPyrxaCnXXvHdDyiwVAe8DwDwRqdvLzVtl
Facebook Live is your best shot at beating the Facebook algo.
It's definitely something the Facebook page does very well, and you should, too.
So, start experimenting with live video and see where that goes.
Use it to showcase your products in action or even provide tutorials for your customers.
You can also create a series of live Q&A sessions or interview other industry experts. You can even interview your staff member and let the public in on how you handle certain things in your organization.
The possibilities are endless.
#2. Starbucks
Page Likes: 36,262,186 (as of 22/04/2023)
Every aspiring Facebook marketer should take some time off and study Starbucks' page.
Boasting more than 36 million likes worldwide, Starbucks was among the early adopters of social media, and it shows.
From behind-the-scenes videos to seasonal campaigns, their page always has something new its followers can engage with.
But if we were to point out the feature that stands out the most about Starbucks' page, it would be their uncanny ability to engage with their followers.
Their content is naturally shareable, and they know it.
Source Link: https://fb.watch/k3Fo7yCzxQ/
They're not afraid to push the boundaries of creativity and are willing to invest in content that will get people talking.
And it works.
Apart from its impressive visuals, Starbucks also packs a punch in copywriting.
Their captions are always as on-brand, creative, and captivating as they can get.
You could spend hours just going through their content.
So, the next time you're researching content ideas, why not take some inspiration from Starbucks?
#3. Nutella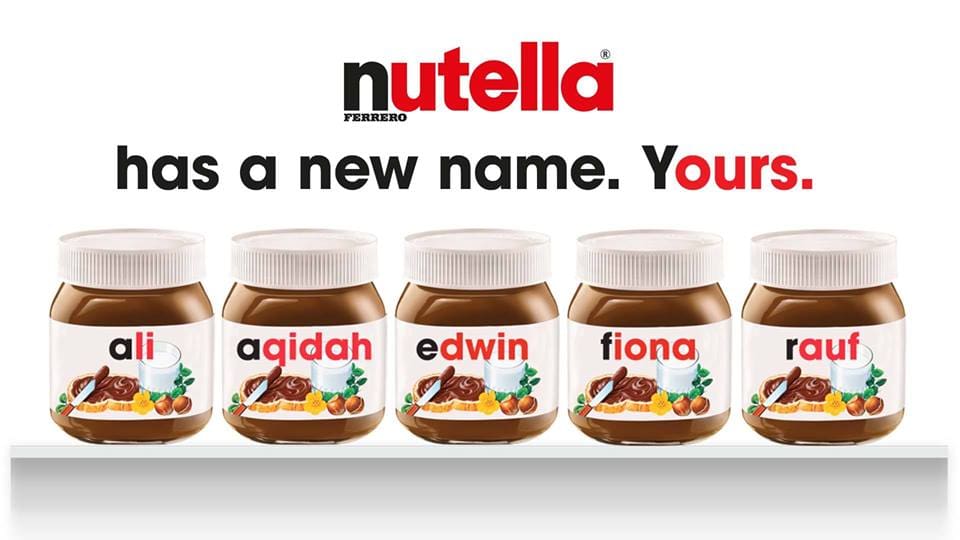 Page Likes: 30,991,514 (as of 22nd 04 2023)
Nutella is another perfect example of a brand that has mastered the art of engagement.
The Italian company is home to everybody's favourite mashup, Nutella.
The problem is not everyone knows how to use it.
So, what do they do? They get creative with their content and create delicious recipes and tutorials.
Their pages contain short videos and pictures of Nutella-infused dishes and desserts.
Apart from being aesthetically pleasing, the content is also very informative and helpful.
You must have also noticed that their Facebook page looks like Instagram.
It's almost like a visual feast with vibrant colours and mouth-watering visuals.
They have commercial-like videos that aren't pushy or sales-oriented, just engaging and fun.
https://fb.watch/k3HeQfUNz0/
Their page description summarizes everything the page is about and is worth checking out.
First, they let you know that you can share your opinion, ask questions, and talk about anything as long as it relates to Nutella. They also mention that they have an administrator on watch, just in case you're tempted to go off-topic.
#4. Zappos
Page Link:

https://www.facebook.com/zappos

Page Likes:

2,362,218 (as of 22nd 04 2023)

Followers:

2,335,214
Zappos is a popular online retailer and one of the few companies that do customer service right.
They respond to customer enquiries within an hour, no matter what time of day.
And that's just one part of what makes them a great example to follow on Facebook.
Their page is filled with fun, helpful, and exciting content.
They also use their page to promote sales and discounts, allowing their followers to save money when shopping on their website.
But what really stands out about Zappos' page is its customer service.
They use their page to answer customer questions and address any issues they face.
It's a great example of how to use Facebook for customer service.
They answer every comment a customer leaves, even if it's just a thank you.
It's clear that Zappos values its customers and wants to help in any way they can.
They even recommend their competition if it fits the customer's needs better.
It goes to show that they put their customers first and will do whatever it takes to make them happy.
That's the kind of customer service that will keep people coming back again and again.
#5. Threadless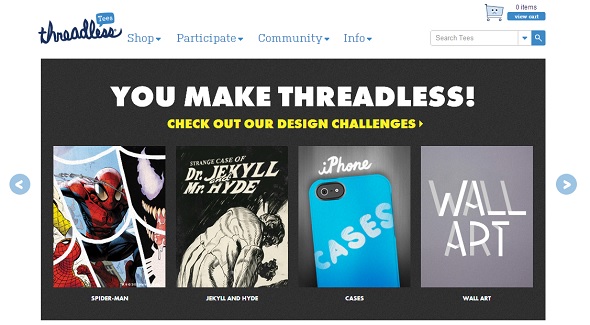 Page Link:

https://www.facebook.com/threadless

Page Likes:

1,381,214 (as of 22nd 04 2023)

Followers:

1,331,117
Threadless is a T-shirt company that knows how to combine fun and creativity.
They're in the business of selling artists' work through T-shirts and other apparel. And their Facebook page is no different.
Partnering with artists means they get an all-access pass to colourful, creative artwork.
Everything on their page is just pure art, from their cover photo and profile picture to every other post.
Source Link: https://www.facebook.com/threadless/photos/a.71272894527/10161211110499528
But there's more than that. Threadless also uses its page to promote its products, but in a way that's still fun and engaging. In the left sidebar, they have their Facebook shop, where customers can shop for their favourite products.
They also use the page to engage with their followers, share fun facts, and talk about the inspiration behind the artwork they share.
They aren't in the business of selling T-shirts but creating an artist community. If you're into art, the odds are you'll not hesitate to buy one of their products.
#6. L.L. Bean
Page Link:

https://www.facebook.com/llbean

Page Likes

: 1,255,647 (as of 22nd 04 2023)

Followers:

1,256,286
Outdoor clothing brand L.L. Bean employs many of the tactics we've explored.
Source Link: https://www.facebook.com/llbean/posts/pfbid0QQHwD2aKEnJ1QQxLjtr7eHBRZCSDbgtADKmCU9Kz6vYXHvUygbJULSnEGtsU3JFNl
But they have two things that make them stand out.
First, their Facebook page is chock full of helpful content for outdoorsy folks, including tips and tricks on how to stay safe and enjoy the outdoors.
Second, they have a shop section directly on their page.
That allows customers to browse and buy items without leaving the page.
It's a great way to make shopping more convenient for their customers.
They share fun facts, customer stories, and anything else an outdoorsy person may be interested in.
And on top of that, they have an awesome sense of humour and use it to great effect in all their posts.
#7. Intrepid Travel
The travel agency Intrepid Travel has one of the most spruced-up Facebook pages out there.
They have a vibrant colour scheme, stunning images, and a strong brand voice.
The page is packed with special tabs showing trips and tour reviews, and another one lets users search and save trips without leaving the page.
It's a great way to make their customers' journey easier and more enjoyable.
They also use their page as a platform for storytelling.
They share stories of their customers and the team to give followers a glimpse into what it's like to be part of the Intrepid Travel family.
They also share helpful information and tips to help travellers make their journeys more enjoyable.
It's an excellent way for customers to get inspired and plan their next trip.
Intrepid Travel's page is an excellent example of how you can use your Facebook page to engage with customers and share helpful content.
Some Final Thoughts
Organic reach may be declining, but that doesn't mean Facebook is dead.
These seven pages are just a few of the many businesses that have made the platform work for them.
They each have their own unique approach, but they all share a common goal: to engage with their customers and provide them with helpful content.
So if you run a business and want to make the most out of your Facebook page, don't discount it.
Start exploring the possibilities and experiment with different approaches until you find what works best for your business.