You're at war.
No, not with another business. And no, not with the never-ending onslaught of content people publish daily.
You're at war with yourself.
The content marketing arms race is a battle to produce more and better content faster than your competition.
And it's a battle you can only win if you have a talented and experienced army of writers at your disposal.
Think of content marketing as a journey, a long and winding road that takes many twists and turns.
And at the end of that journey is your goal: to build a following of raving fans who love your content so much they can't help but share it with their friends.
The first step in that journey is finding the right people to help you create all that content. But where do you find them? How do you know if they're any good?
In this post, we'll look at some of the best places to find freelance writers for your content marketing needs and, most importantly, how to mould them into an unstoppable army that will help you win the content marketing arms race.
So, without further ado, let's get started.
---
What Do We Mean by an Army of Freelance Writers?
An army of freelance writers is a group of contracted writers who work together to create content for a common goal.
Usually, that goal is to help a business or individual achieve their content marketing objectives.
The army analogy is apt because, like an army, a group of freelance writers can be incredibly powerful if used correctly. But, like an army, they can also be dangerous if not managed properly.
A well-run and organized content marketing operation will have a clear structure and chain of command. A general (usually the business owner or content marketing manager) will set the objectives and oversee the operation.
Below the general, a group of commanders (content editors or project managers) will be responsible for day-to-day operations.
And below the commanders will be the foot soldiers: the freelance writers who create the content.
Of course, not all armies are created equal. Some are better equipped and organized than others. The same is true of freelance writing teams.
The best ones have a mix of different skill sets and experience levels.
They're also well-organized and clearly understand the objectives and how their work fits into the bigger picture.
The best freelance writing teams can also work together seamlessly, almost as if they were a single entity. That's because they've taken the time to get to know each other and understand each other's strengths and weaknesses.
As you can see, a lot goes into building a successful team of freelance writers. But the effort is well worth it. After all, an army of freelance writers can be one of your biggest assets in the content marketing arms race.
Now that we've answered the question, "what is an army of freelance writers?" it's time to look at how you can find and assemble your own team of superstar writers.
---
How to Organize Your Army of Freelance Writers
Before you start recruiting writers, it's important to have a clear idea of what you need from them.
That means understanding your content marketing objectives and mapping out a content strategy that will help you achieve those objectives.
Your content strategy should answer the following questions:
Who is your target audience?

What kind of content will appeal to them?

What tone and style of writing will best capture their attention?

How often do you need new content?

What kind of budget do you have for content creation?
Once you clearly understand your content needs, you can start putting together your team of writers.
---
10 Places to Find Freelance Writers for Your Business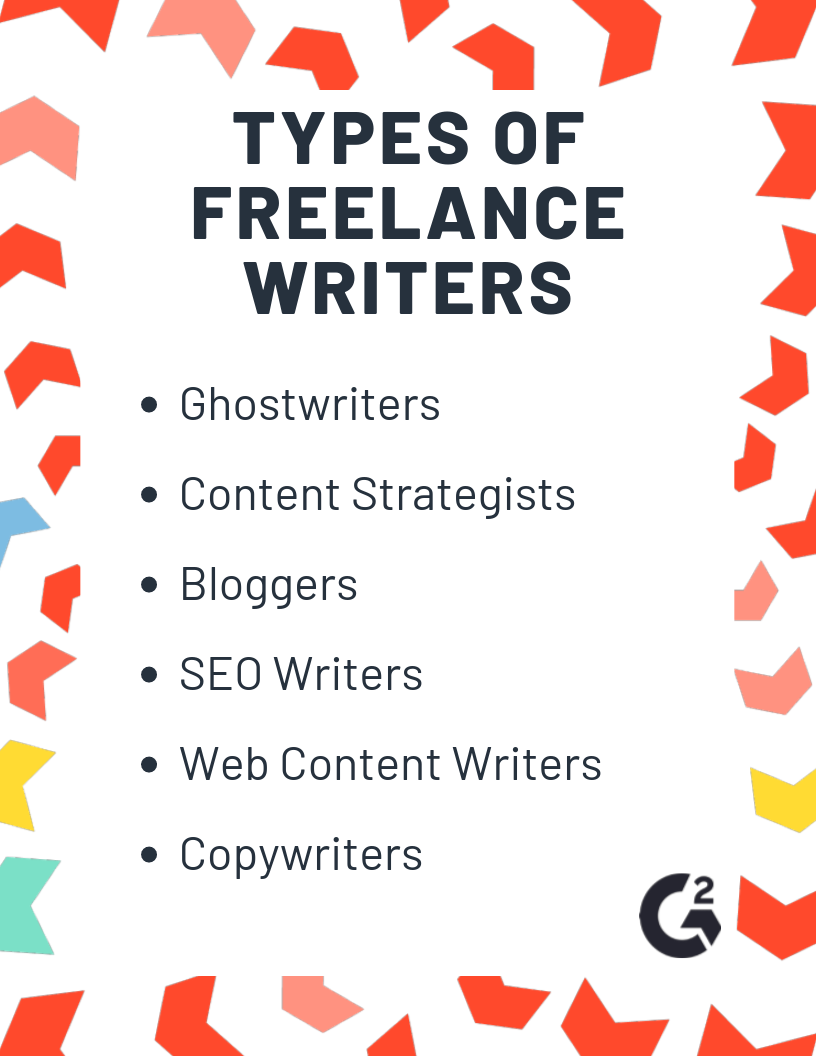 #1. Online Job Boards
One of the easiest ways to find freelance writers is to hit search engines and query the keyword "job boards." Many sites allow businesses to post writing jobs and receive applications from interested freelancers.
Some of the most popular online job boards for finding freelance writers include:
Upwork

Freelancer

Guru

PeoplePerHour

ProBlogger Job Board
#2. Online Portfolios
Freelance writers often create online portfolios to showcase their work. These portfolios usually include samples of the writer's previous work and information about their skills and experience.
Many writers also include their contact information on their portfolios, which makes it easy for businesses to get in touch with them.
Here are some places where you can find online portfolios:
#3. Content Mills
Content mills are websites that allow businesses to purchase articles and other content pieces from a pool of writers.
While content mills can be a good source of cheap content, they're not always the best option for quality. That's because most content mills operate on a low-price, high-volume business model.
Some of the most popular content mills include:
#4. Social Media
Social media is another great place to find freelance writers. Many writers use social media to promote their services and connect with potential clients.
 LinkedIn is perhaps the best social network for finding freelance writers. That's because it allows you to search for professionals with specific skills and experience levels.
You can also use Twitter to find writers. Just search for relevant hashtags, such as #freelancewriter or #contentwriter.
#5. Online Communities
There are many online communities and forums where freelance writers hang out. These communities are a great place to find writers with specific skills and experience levels.
Some of the most popular online communities for freelance writers include:
#6. Blogs
Another great place to find freelance writers is through blogs. Many writers use their blogs to promote their services and attract new clients.
You can use Google to find blogs written by freelance writers. Just search for relevant keywords, such as "freelance writer blog" or "content marketing blog."
#7. Freelance Writer Directories
Many online directories list freelance writers and their contact information. These directories can be a great way to find writers in a specific niche or location.
Some of the most popular freelance writer directories include:
      Freelancewriting.com

      Allfreelancewriting.com
#8. Referrals
If you know other businesses that use freelance writers, you can ask them for referrals. That is often the best way to find high-quality writers.
#9. Job Postings
You can also find freelance writers by searching for job postings on sites like Indeed, Craigslist, and Monster. Just search for relevant keywords, such as "freelance writer" or "content writer."
#10. Google
You can also use Google to find freelance writers. Just search for relevant keywords, such as "freelance writer" or "content marketing expert."
---
How to Manage a Remote Team of Freelance Writers
Freelance writers worth their salt already have a system in place for tracking deadlines, communicating with clients, and managing their workload.
But if you're working with multiple writers, it's important to have a system to help you manage the team as a whole. Here are a few tips to help you out:
#1. Use project management software
Project management software programs will help you keep track of deadlines, assigned tasks, and progress reports.
Some of the most popular project management software programs include:
Not only that, you need more than just project management software.
It would help if you also had a way to track payments, manage invoices, and keep tabs on your budget. That's where tools like FreshBooks and PayPal come in handy.
More to the point, you must also find a way to keep your team of writers organized and on track. That's where tools like Google Drive and Dropbox come in handy.
That said, here's a summarised list of must-have tools for managing a remote team of freelance writers:
Market Muse for content optimization and briefing writers

Grammarly for grammar checking/proofreading

Copyscape for plagiarism checking

Google Workspace for communication and document organization

Trolley for payments and invoicing

Loom for video messaging and presentation

BambooHR for managing and organizing your team data

Slack for team communication

ClickUp or Trello for project management
#2. Set Standard Operating Procedures
Every business should have a set of standard operating procedures (SOPs) in place. SOPs outline the steps that need to be taken to complete a task.
Clarify what you expect from your team of freelance writers in terms of deadlines, deliverables, and communication. That will help ensure that everyone is on the same page and minimize confusion down the road.
The easiest way to acclimate your team of freelance writers to your SOPs is to have a well-defined onboarding process. That should include a detailed explanation of your expectations and any relevant templates or resources they will need to succeed.
I suggest you begin by writing a "writer operations playbook" that covers the following topics:
How to format content

How to conduct research

How to optimize content for search engines

Your editorial guidelines

Your style guides

Your tone of voice

How to use your content management system (CMS)

Common mistakes to avoid

Expected standards

Your invoicing/payment procedure

Your process for receiving and giving feedback

The best way to onboard your team of freelance writers is to create a video walkthrough of your content management system (CMS) and show them how to format content, conduct research, optimize for search engines, etc.

That will help them hit the ground running and avoid unnecessary mistakes or delays.
#3. Set Clear Deadlines and Expectations
You need to set clear deadlines and expectations. That will help ensure everyone is on the same page and that there's minimum confusion down the road.
When setting deadlines, be sure to consider the following:
The length of the article

The level of research required

The level of difficulty

Any other factors that may impact the writer's ability to meet the deadline
Once you have a clear understanding of the scope of the project, you can then set a realistic deadline that considers all of these factors.
It's also important to set clear expectations regarding the quality of work you expect from them.
Some factors to consider when setting quality expectations include:
The level of detail required

The level of research required

The target audience

The tone of voice

The style guides
It also helps to set up an online information hub where writers can easily find the information they need, like performance metrics, payment history, quality standards, and client-specific information.
#4. Refine Your Hiring Funnel
Finding a writer is easy. The problem is finding a good writer.
There are several ways for screenwriters to ensure they're only working with the best.
The first step is to create a clear and concise job description that outlines the skills and experience you're looking for.
Next, create a writing sample prompt that writers will use to flex and showcase their writing skills.
Finally, you'll want to have a phone or video call with each writer to get a better sense of their personality and whether or not they're a good fit for your team.
The idea isn't to make the hiring process overly complicated but rather to take the time to find the right writers for your needs.
You're also doing this to discourage bad writers from applying in the first place.
By clarifying what you're looking for and what the expectations are, you'll save yourself a lot of time and effort digging through subpar applications.
#5. Invest in Your Team
For your team to succeed, you must learn to invest in their development. That includes providing them with the necessary resources to succeed and investing in their professional growth.
Some of the best ways to invest in your team include:
Providing them with access to high-quality research materials

Giving them feedback on their work

Helping them develop their skills

Connecting them with other professionals in your industry

Encouraging them to attend conferences and networking events
Investing in their development shows that you're committed to their success, which will only motivate them to work harder and deliver even better results.
#6. Focus on Outcomes Vs. Activity
We don't advocate for micromanaging your team. In fact, micromanaging is one of the quickest ways to kill motivation and creativity.
Instead, focus on the outcomes you want your team to achieve. Set quarterly or monthly goals and work with your team to develop a plan to reach those goals.
Then, give them the freedom to execute that plan as they see fit.
The key is to provide clear guidelines and expectations but also give them the autonomy they need to do their job effectively.
By focusing on outcomes, you'll be able to assess your team's performance better and identify the areas to improve.
#7. Emphasize on Overcommunicating
Our philosophy is that there's no such thing as over-communicating when working in a remote environment. 
You don't want your team to operate with assumptions because that's when mistakes happen.
If there's any confusion, have a quick call or video chat to clear things up. It's better to spend a few minutes chatting than redoing work already done because of miscommunication.
#8. Encourage a Growth Mindset
The best way to encourage a growth mindset is to give feedback that's focused on the future, not the past. 
For example, if a writer turns in an article missing some key information, don't just tell them to go back and add it in.
Instead, explain why that information is important and how they can go about finding it. 
This way, they'll be better equipped to handle similar situations in the future and will be more likely to remember the lesson you taught them.
#9. Provide Opportunities for Advancement
To keep your team motivated, you must provide them with growth opportunities. 
That could mean promoting them to higher positions, raising them, or offering them additional responsibilities.
No matter what form it takes, showing your team that there's room for advancement will keep them motivated to do their best work.
#10. Celebrate Their Successes
It's important to celebrate your team's successes, both big and small. 
That could be anything from sending them a congratulatory email when they land a new client to giving them a day out after a big project is completed.
Whatever you do, make sure it's something that your team will appreciate.
By showing your appreciation, you'll build a stronger relationship with your team and motivate them to keep up the good work.
#11. Push for Accountability
The final step in building an army of freelance writers is to push for accountability. That means setting clear expectations and deadlines and then following up to ensure those expectations are being met.
It's also important to provide feedback regularly so that writers know what they're doing well and where they need to improve.
Finally, you should have a system for dealing with writers who don't meet your expectations. That might include putting them on probation, giving them warnings, or terminating their contract.
Avoid chasing down your writers all the time for violating the terms of their contract. 
Instead, have an automated system that can help you resolve any arising issues quickly and efficiently. 
You also want to set up an ongoing training program that covers the basics of writing, research, style guides, and anything else that will help your team deliver better results.
By following these steps, you'll be well on your way to building an army of freelance writers that can help you score big on content marketing.
---
7 Don'ts of Managing a Team of Freelance Writers
Just as there are certain things you should do when managing a team of freelance writers, there are also a few things you shouldn't do. 
Here are seven of the most common mistakes managers make and how to avoid them:
#1. Don't Micromanage
One of the quickest ways to kill motivation and creativity is to micromanage your team. 
If you're constantly looking over their shoulder and second-guessing their decisions, they'll quickly become frustrated and less likely to give it their best.
Instead, focus on the outcomes you want your team to achieve and give them the freedom to execute the plan as they see fit.
#2. Don't Alienate Your Team
Another cardinal sin of management is alienating your team.
To build a strong relationship with your team, you must treat them like humans, not robots. 
That means showing appreciation for their work, celebrating their successes, and understanding when things don't go according to plan.
Here are some of the things that can make your team feel alienated:
No appreciation:

They'll quickly become discouraged if you're not showing appreciation for your team's work.

Not understanding their needs:

Your team has their own lives outside of work. They have families, bills to pay, and mouths to feed. If you don't understand their needs, they'll quickly become resentful.

Not Honouring Invoices on Time:

If you don't honour your team's invoices on time, they'll feel like their work is not valued. That will lead to frustration and resentment.
#3. Don't Be a Control Freak
In the world of content marketing, things change rapidly. What works today might not work tomorrow. 
If you're too rigid in your thinking, you'll quickly fall behind the times. 
Instead of being a control freak, give your team the freedom to experiment and try new things. 
Encourage them to think outside the box and come up with new ideas. The more flexible you are, the more successful your team will be.
#4. Don't Make Assumptions
Never assume that your team knows what you're thinking. 
Instead of making assumptions, communicate your expectations clearly and concisely. 
Try to make your instructions as clear as possible and give your team plenty of time to ask questions.
#5. Don't Play Favourites
It's only natural to have a few favourite members of your team. But you'll quickly create a hostile working environment if you play favourites. 
Not only will the members of your team who are not favoured feel like they're not valued, but the members who are favoured will also become resentful.
It's important to treat all members of your team equally and fairly.
#6. Don't Be a Know-It-All
Just because you're the manager doesn't mean you have to have all the answers. 
In fact, it's often better to admit when you don't know something. 
Being open to new ideas will encourage your team to think outside the box and come up with solutions you might not have thought of.
#7. Don't Hold on to Toxic Freelancers
Toxic freelancers love complaining, are always late with their work, and never take responsibility for their mistakes. 
If you have a toxic freelancer on your team, you must get rid of them as quickly as possible. 
They'll only drag your team down and make everyone else resentful.