Lead generation is a vital phase throughout the marketing process; however, it's even more vital for any company to grow its business.
In fact, according to a benchmark study conducted by Marketo, an Adobe company, businesses with effective lead generation methods generated at least 133% more income than businesses that did not have the right strategies in effect.
Although businesses acknowledge the importance of lead generation in enhancing the end result, they also acknowledge that it is one of their most difficult tasks.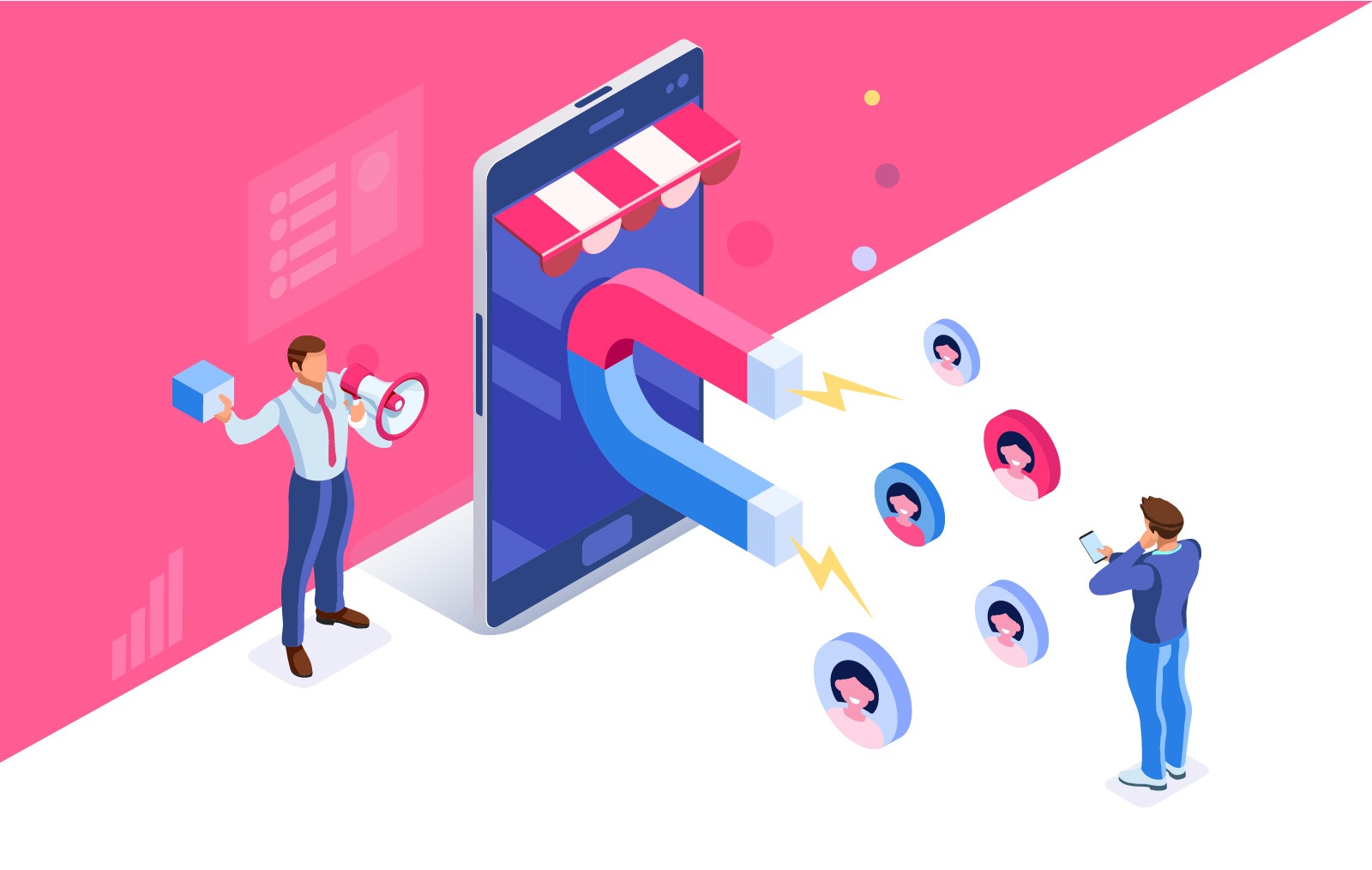 According to The Insight Partners estimates, the lead generation tool market is expected to rise by roughly a fifth over the next six years. But there are countless lead generating tools on the market, and selecting the best one for your company can be a daunting endeavour.
In this piece, we'll go over the factors to consider when selecting a lead generation tool, as well as the mistakes companies make when doing lead generation.
Before we begin, let's define a lead generation tool and why it's so crucial.
What is a Lead Generation Tool?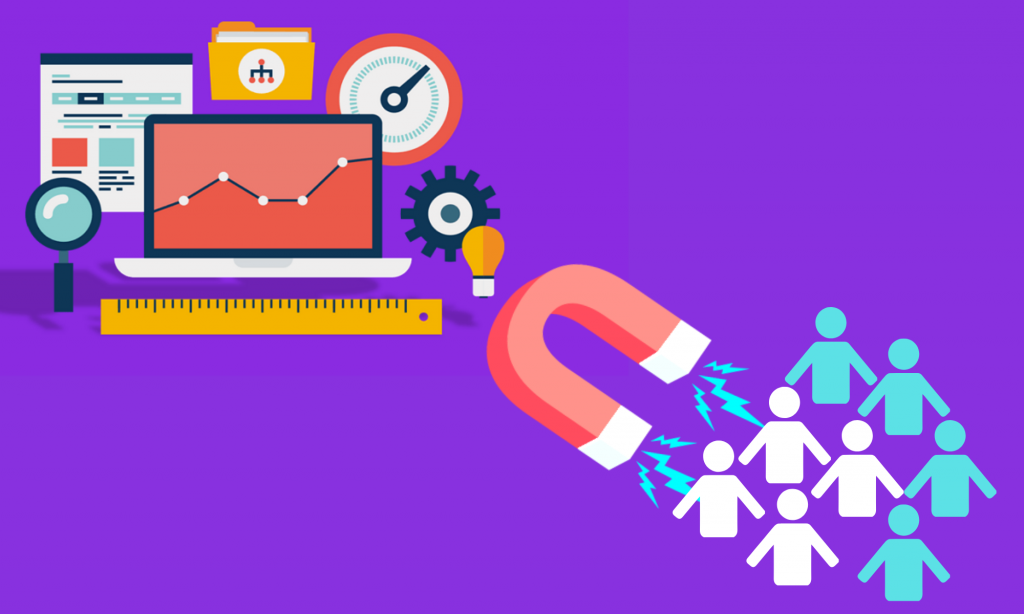 A lead generation tool is a tool or software that automates the generation of leads. They make it simple to collect personal details from those who are interested in your brand and its products. The positive aspect of the lead generation tool is that leads are acquired without requiring you to make any continuous manual effort. 
Basically, these technologies automate the process, allowing you to concentrate on other aspects of your organisation. Typically, this is accomplished by providing a giveaway or a discount in exchange for contact details such as email addresses.
The email address will then be collected by lead generation tools, allowing you to follow up with your prospects and start the process of converting them into paying customers.
What is the significance of this? As we will discuss below, rather than wasting so much time working to address all of your lead generation challenges on your own, you may concentrate on other essential things.
Why is a Lead Generation Tool So Important?
You can avoid low-quality leads by using a lead generation tool. While a lack of prospects is a concern, low-quality leads can be even more detrimental since your sales force will now have to work extra hard. 

A lead-generating tool can help you reach the right prospective buyers for your brand, which can substantially enhance your conversion and engagement rates.

Lead generation tool enables organisations to locate prospective customers more quickly and efficiently, resulting in a better effective funnel and a happy sales team that is much more likely to meet its goals.

Uncover limitless opportunities. A lead generation tool can perform actions that the human brain can't possibly do on its own. The tool can quickly identify the most profitable client base by evaluating millions of organisations based on hundreds of various criteria.
Factors to Consider When Selecting a Lead Generation Tool
Selecting the perfect lead generation tool for your company can be challenging. There are numerous tools available, each with its own strategy, and it can be difficult to identify the one that will fulfil all of your objectives.
Robust lead-generating software is the foundation for an efficient and productive sales funnel. As a result, acquiring the correct tools to help with this essential step is key.
Here are some factors to consider when selecting a lead generation tool to work with.
Determine your Intended Audience
Lead generating tools can be highly targeted or very broad. As a result, you must guarantee that the tool you utilise corresponds to your team's potential buyers. 
Building client profiles is beneficial before attempting to discover a way to reach your audience. Select a promising lead generation software that is more focused on the quality of leads it can generate rather than focusing just on the volume.
Your brand will benefit tremendously mainly from a small group of eligible prospects who convert into buyers than from a big group of prospects who never interact with your brand and its products. 
In fact, many prospects who may be good clients overlook your brand without even interacting with you. According to one recent study, the figure is more than 50%.
An ideal starting point would be evaluating your best current clients for your offerings. Take into account the buyer characteristics and behaviours that lead to the most effective and successful sales operations.
Another factor to consider when selecting a lead generation tool is lead capturing. 
It can be challenging to keep track of time when you're managing large numbers of different leads at varying stages of their purchasing decisions.
There are, however, several ways of reaching out to potential clients during lead generation operations, including email, sponsored ads, a website, and social media.
By monitoring your engagements with each prospect, an effective lead generation tool will assist you in managing them. Phantom Buster is an example of software that can generate leads using social networking sites.
It may be used to automate lead creation, audience growth, and social outreach across all major social media platforms.
An effective tool will also ensure that every lead from websites, emails, and chatrooms is instantly fed into the customer relationship management (CRM) system, keeping these leads from slipping through into the loopholes. 
Hence, even if you're at home or at work, you and your colleagues will always have access to this crucial data.
The Transition to Lead Nurturing
Not all of your prospects are ready to buy, as most of them are probably in the exploration or awareness stage, attempting to discover if your product and services would answer their problem areas.
The shift from customer acquisition to nurturing is crucial in obtaining leads into your CRM system. Several lead generation tools enable you to keep a steady flow of potential leads in the system.
On the other hand, other tools encourage a rather more targeted methodology to retarget, followed by a simpler or more effective transition to lead nurturing.
Lead nurturing aims to enlighten and showcase the value of your product or service at every stage of the sales funnel. Brands can send nurturing ads to these prospects who aren't quite prepared to order yet if they have a lead generation tool in place.
Obviously, you wouldn't want to optimise every lead generation and nurturing step. However, the ability to optimise can save you a significant amount of time while still enabling you to be much more able to respond to prospects.
Consider a lead generation tool that can optimise or automate these simple tasks like replying or sending a follow-up message.
Lead Enrichment & Tracking
Whether in sales or marketing activities, your personnel shouldn't really be spending so much time seeking or manually entering data on every lead or prospect. Timing and tracking are technically distinct concepts, yet they are connected in a lead generation system.
Timing relates directly to how rapidly you need to expand your target group. Certain lead generation tools place emphasis on regularity and accuracy, while others allow you to change the measure based on your current lead base.
A lead generation tool automatically creates a prospects' profile with public records such as their job description as well as their company, geography, postcode, and social network accounts.
Prospects' activity on your eCommerce site, such as the web pages accessed, call-to-action (CTA) buttons clicked, products purchased, and email interaction, can all be tracked using the tools.
Such useful information enables marketers to grasp their customers' intentions and personalise their sales activities. It provides your marketing team with the information necessary to create effective email messages.
Performance tracking is critical for continuous growth all through the sales journey. Despite the tool, you must examine how well you can track the progress of prospects as they advance through the sales funnel. Tracking allows you to determine which leads convert successfully and which do poorly.
Customer service is something that cannot be overlooked when it comes to lead generation tools. Seek for a tool that comes with excellent customer support and access to digital marketers that can help you with your lead generating software, that's unless if you're a marketing specialist yourself.
Customer relationship management systems can aid in this process by synchronising customer conversations across corporate groups.
Marketing, sales, customer service and support can all work together to achieve success. It serves as a central data repository for contact information and account information throughout the consumer journey. 
Organisations can use customer relationship management technologies to track, automate, analyse, and optimise consumer engagement. The tools should also monitor and evaluate your outcomes, as well as be open to discussing the efficacy of your various lead generating efforts, in addition to offering continuous support.
Selecting an ideal lead generation software that can manage all of the company's promotional demands is an excellent solution to save time and your expenses.
Lead Generation Mistakes Companies Make
You've done the deed. You've selected your tool after considering all five lead generation factors, but you're not receiving the results or performance you expected. Rather, leads are escaping through undetectable gaps in your lead generation attempts, and you can't really find the source of the problem.
What really is preventing your initiatives from succeeding? 
It may be beneficial to be informed of the most prevalent lead generation mistakes. You'd be shocked to learn which one of these you're making as a company.
Here are five lead generation mistakes that companies make.
Not Targeting the Right People 
It is a waste of money and effort to promote your goods to the incorrect audience. Understanding your target audience can allow you to give them more tailored messaging, thereby increasing your conversions. 
Your promotional efforts should be focused on acquiring high-quality leads. As we discussed previously in this piece, quality over quantity is the way to go when it comes to lead creation.
It's a great idea to evaluate and categorise client or contact profiles. Marketing and sales activities can thus be targeted to individuals who have expressed an interest in a particular item or something comparable. 
The number of leads generated through focused marketing should be significantly larger, and the expenditure incurred should offer a greater return.
Inadequate or Non-existent Call-to-Action (CTA)
Each webpage should function as a lead funnel, and CTAs are an essential funnel element. Firms usually write websites from their own perspective. 
What do your clients want to learn? What is the next obvious progression? Include those tiny cues that lead a buyer to the next stage in your engagement with them.
Although providing a clear CTA is vital, you should also avoid including too many of them. 
Everything should converge to one smart CTA no matter how much content you have. Consumers will have to put more effort into reviewing your products if there are too many CTAs.
Concentrating on the Wrong Metrics
You must understand that metrics simply describe your techniques for achieving the desired result when it comes to lead generation. These are not the final product. Metrics assist you in defining your marketing barriers.
Are your first impressions negative? Are people failing to follow the link? Understanding measures like these would help you figure out what improvements to make to achieve your goal.
Concentrate on the metrics that can assist you in improving your planning skills. Always go for information that can help your company grow. Keeping track of the correct metrics will be critical to your continued development and progress. 
Finally, these measures will assist you in making the greatest business choices and avoiding roadblocks.
Looking for Immediate Results
Keep in mind that not all of your leads are readily convertible, and also, no one likes to be rushed or forced into doing anything.
Rather than designing a conversion process that is either too brief or far too harsh, take some time to nourish and gradually prepare your leads or prospects for conversion.
Being patient is the secret to a successful lead generation strategy. It may take weeks for the outcomes to manifest, but when they do, they will be sustainable, and the prospects will flow.
Uninspiring or Poorly Designed Landing Pages
Finally, your lead generation campaign can be ruined by a landing page. The landing page is the page where a customer lands after engaging in one of your emails or following information on your site.
However, if a landing page is uninteresting, the user is unlikely to be interested in purchasing your goods or learning more about your brand.
It would be best if you made every effort to create landing pages to emphasise your item or brand. If you offer multiple products or services, you should definitely consider creating distinct landing pages for every product you're offering, especially if each product is pretty unique.
At the very least, each campaign should have its own landing page. In fact, 48% of companies create new landing pages for each campaign, resulting in average conversions of 9.7%.
---
Every Site Need Lead Generation Tools
As a lead generation marketer, you have plenty of options when it comes to these tools – and it's upon you to apply your wits and knowledge of them to figure out which set these tools better aligns with your lead generation strategies.
Regardless of the industry, you're in; there has to be a specific audience you're targeting. That audience will never find you on its own, not until you make an effort to find them first. These are people with interest in your products or services, but they're not about to make wild guesses and figure out on their own that you exist.
With SEO and a string of other traffic generation strategies, you stand a chance to make your business visible to them. They'll come and check you out. But still, they won't jump on your offer and proceed to checkout.
You have to nurture their interests. Make it grow gradually until they get to warm up to your products and services well enough to consider making a purchase.
Lead Generation Strategies
Lead generation strategies are meant to capture your prospects' interest after landing on your site and get them to submit their contact details for follow-ups and further nurturing.
Usually, this is facilitated by several key elements, including:
You need content. You need it to both educate and offer necessary support to your audience. Content allows you to create some awareness around your brand and establish online credibility. Content comes in many shapes and forms, including blog posts, social media posts, and e-books.
Lead Magnets are also referred to as content offers. It includes all the free content that you offer to your audience to get them to submit their contact information.
Examples include ebooks or a chance to take an email course you're offering. The only requirement qualifying them for these content freebies would be for them to fill out a subscription form requiring them to enter their contact info.
Here are more lead magnet ideas you could adopt today:
Ebooks
Webinars
Training videos
Free trials for your products or services. 

Call to Action (CTA)
As the name suggests, these are words and phrases that invite your prospects to take action. The actions your audience takes will always vary depending on the goals that you have.
Essentially, CTAs are meant to guide your audience through the process of submitting their contact info to you.
CTAs come as short descriptions summing up your intentions in the most creative way. You're therefore required to frame them more clearly, so your prospects know what's expected of them and the desired course of action.
Landing Pages aren't necessarily a must-have. But they're important because they increase your chances of converting your prospects.
Essentially, they're the first page that your site's visitors land on, and where they're guided through the process of obtaining what's on offer and submitting their contact information.
This page has to be diligently designed and premeditated. You're also expected to make it unique and in sync with your brand image.
Even more important, the pages have to personalise the experience of your audience and be intuitive enough to make them figure it out on their own without reaching out to anyone for help.
The simpler the page, the easier it will be for your audience to use it. So try all you can to resist the urge to overcomplicate things.
This is the last page that your audience interacts with after completing an action. It's meant to remind them that they have successfully completed action and that you're indeed grateful to them for taking interest in what you're offering.
This is an important lead generation step, more so since it's also what you use to track your conversions.
By looking at all the lead generation elements on the list, it's safe to say that executing an effective lead generation strategy is a tedious process in itself. It takes a lot of time and resources to pull it off.
---
The Best Lead Generation Tools For a Singapore Marketer
Lead generation tools help you to automate some parts of the lead generation process.
You don't have to keep doing everything manually. Not when many of these steps can be handled automatically. For instance, you don't have to manually attract and engage your site visitor, or gather and store their information
As a matter of fact, some of these tools could also help you out with the lead nurturing process. Also worth noting is that your options for lead generation tools stretch far and wide. And while the tools have a direct role to play in your lead generation process, not all of them were created equal or with the same functionality.
So while some of them will be focusing on streaming, prospecting or simplifying your email marketing process, others are designed to help you out with CRM or with nurturing your leads in a bid to get them to take action.
Many of these tools are feature-rich and can handle pretty much every aspect of your lead generation process. Regardless of what you're looking for, just know that your options abound when it comes to choosing a lead generation tool that's best suited to your business or marketing strategy.
1. Aweber
Aweber is a popular email marketing tool designed to automate the bulk of what happens in the lead generation process.
This tool allows you to both create and send emails to your subscribers. It's also designed in such a way that it can also pull content directly from your blog and automatically share it with your subscribers via email.
Best of all, the tool allows you to keep track of your analytics. It's also one of the most user-friendly interfaces, also packing loads of pre-built email templates that you can use on the emails that you send to your customers.
In addition to all that, the tool comes with a built-in A/B Testing and a lot more other features that you can use to build your brand and nurture your leads into taking action.
Aweber isn't some free tool. To use it, you have to be prepared to shell out $19 every month for the first 500 subscribers, and exponentially so as your number of subscribers increases beyond that.
HotJar is a lead generation tool that focuses on customer experience. It offers a detailed analysis of the experiences that your leads have while interacting with your site. Arriving with HotJar is a long list of helpful features that can come in handy in your lead generation process. These features include heat maps, session replays, form analytics, and on-site polls, to mention a few.
For instance, their polls have proven to be really useful in doubling conversions. It can also collect feedback directly from your leads and offer some invaluable insight on how you can best improve your landing page and sales funnel.
The information collected by this tool is useful to marketers, UX designers, and sales managers. It's meant to cover your lead's journey all the way to end until they finally get to make up their minds and take action.
HotJar has a basic plan that's free for those creating personal accounts. From that, other plans vary with the lowest package going for $89 per month with a limit of 20, 000 page views per day.
Intercom packs loads of use cases and off-the-wall features. In quick mention, it comes with an onsite massage feature and a chat system that you can use to engage with your site's visitors directly. This feature also allows you to collect their contact details directly from them.
Once they're logged into the system, the tool will allow you to track both their in-app and on-site behaviour for analysis. It can also create message triggers that you can use to get your prospects onboard, support them, or retain them for the long term.
The system also comes with an integrated knowledge base and help desk that you can use to support your current customers.
It's a great tool for nurturing leads, and if you're looking for that one tool that packs all the key features, for setting up a strong sales, marketing, and support system.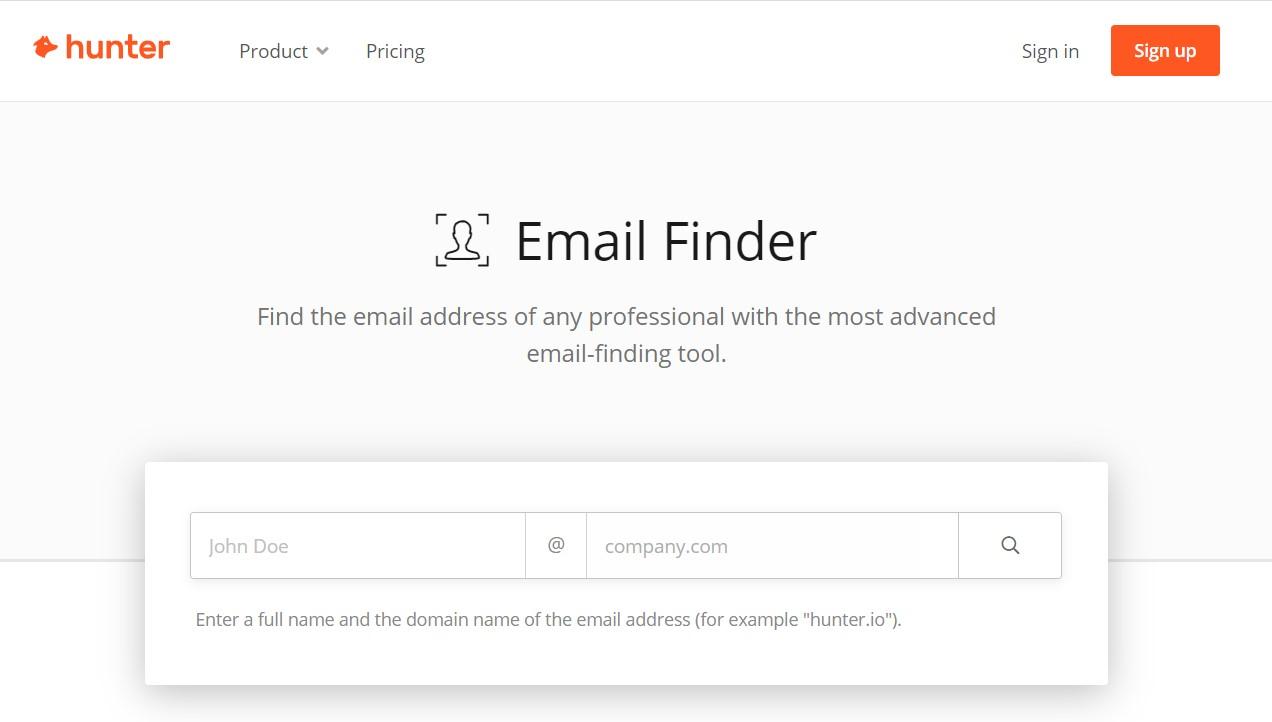 Hunter is the tool you use to hunt for your prospects' email addresses. It's the tool you use to carry out a quick email search. All you have to do is enter a domain name, and the tool will scour around and bring you the emails you're interested in finding.
The tool also features a confidence rating, which you can use to find out whether or not the email provided is working.
Quizzes and surveys allow you to collect crucial information about your leads in an even more engaging way than forms.
With Survey AnyPlace, you can create all manner of surveys and quizzes, including those that try to weigh in on the level of customer satisfaction. You can also use them to generate lead quizzes, and so much more.
It's a tool that compliments the other tools in your lead generation arsenal. Plus, it's designed to allow for an easy transfer of leads to your CRM software so you can start nurturing them.
Survey Anyplace has a free starting subscription plan that you can use to study it and understand some of its key features. But once you get 400 responses; you'll be required to choose from their paid subscription plans, where the lowest of these plans goes for $25 a month.
6. Keap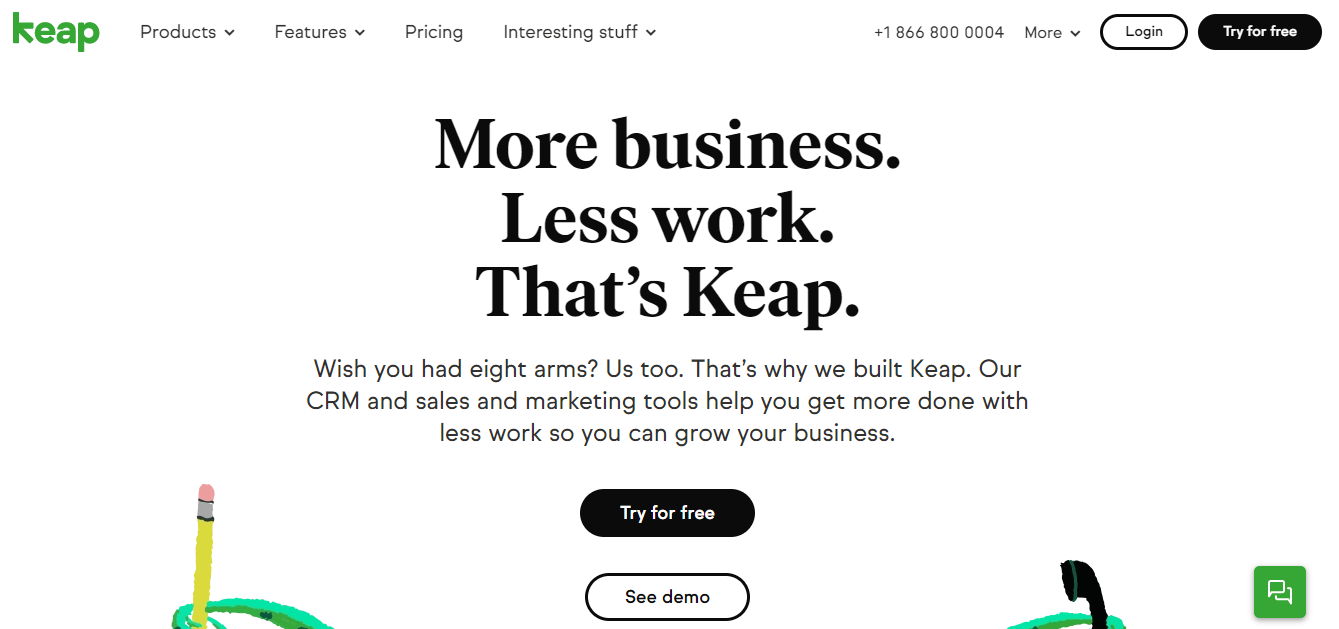 Keap is a lead generation tool that allows you to store all the key information about your customers in a central location for easy retrieval. With this feature, you can easily track your interactions with different prospects and even leverage the data you've collected for future campaigns.
It's an all-in-one CRM tool that works across devices. The tool features reminders, automated texts, and emails. It can also create repeatable sales processes that you can you to make sure that you're never missing on a potential lead follow up again.
Keap's starting price is $79/mo.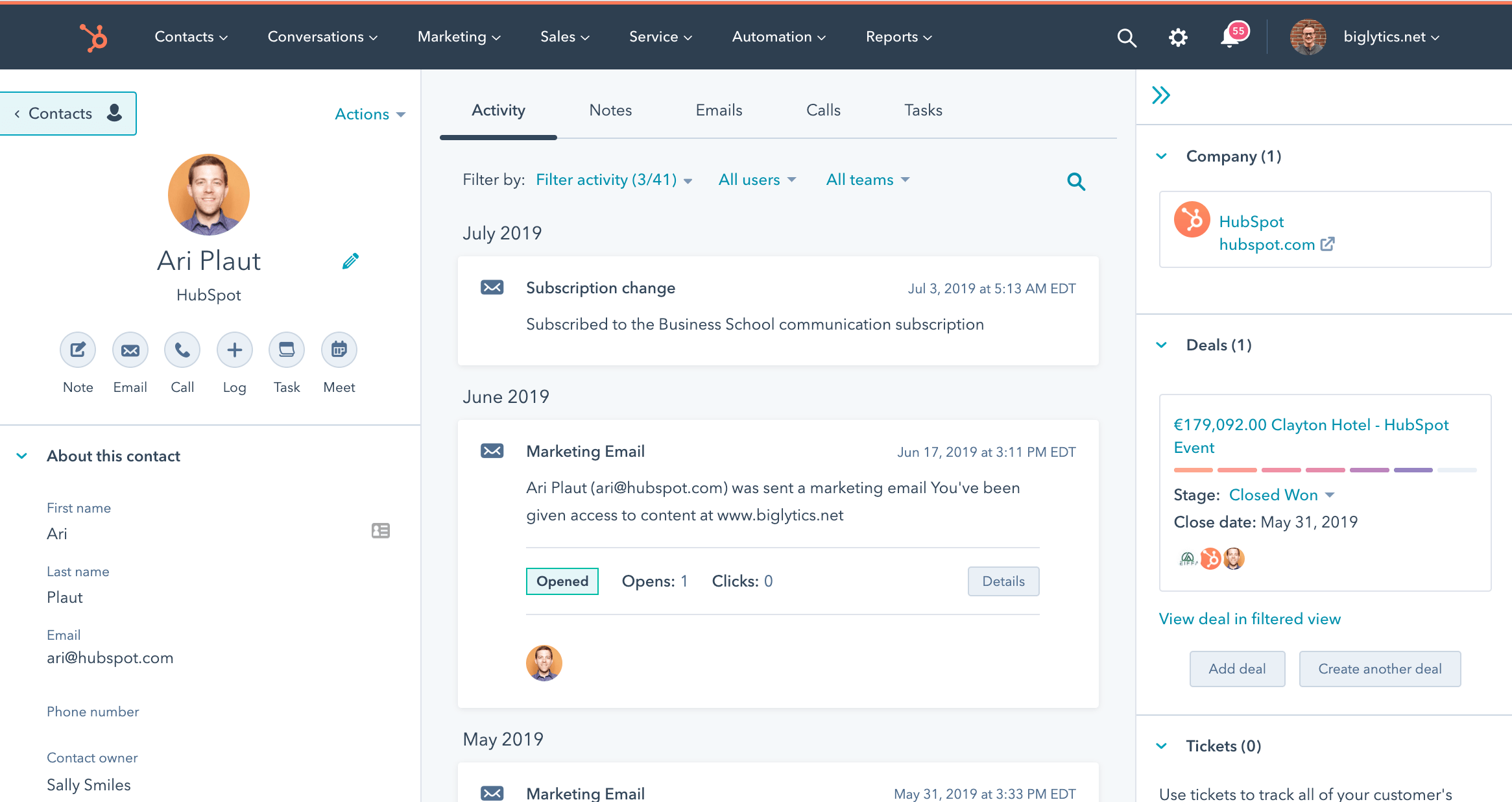 HubSpot is an expansive, full-suite sales and lead generation tool. The tool is designed to help you generate new leads and nurture the old ones.
The tool packs load of features, including the ability to set up a personalised and automated outreach. It also provides a series of email templates for you to choose from and a live chat system that you can work on your website directly.
You also have the option to engage directly with your prospects on their platform. The tool also strives to make it easy for you to follow up your leads and nudge them well enough to take action.
HubSpot Sales starting plan goes for $50 a month.
This referral tool is reserved for eCommerce stores only. It works as a reward system that rewards your customers for referring your business to their family and friends.
The system is designed such that the rewards will be automatically paid to your customers whenever they make a successful referral. In so doing, you get to save the time that you could have otherwise wasted monitoring your ROI and sending out emails.
It's also one of the easiest tools on the list to work right into your marketing stack and configure. It also comes with useful insights and analytics that you can use to improve your referral program.
Their pricing plan starts at $49 per month, with an option to choose from a tiered commission plan.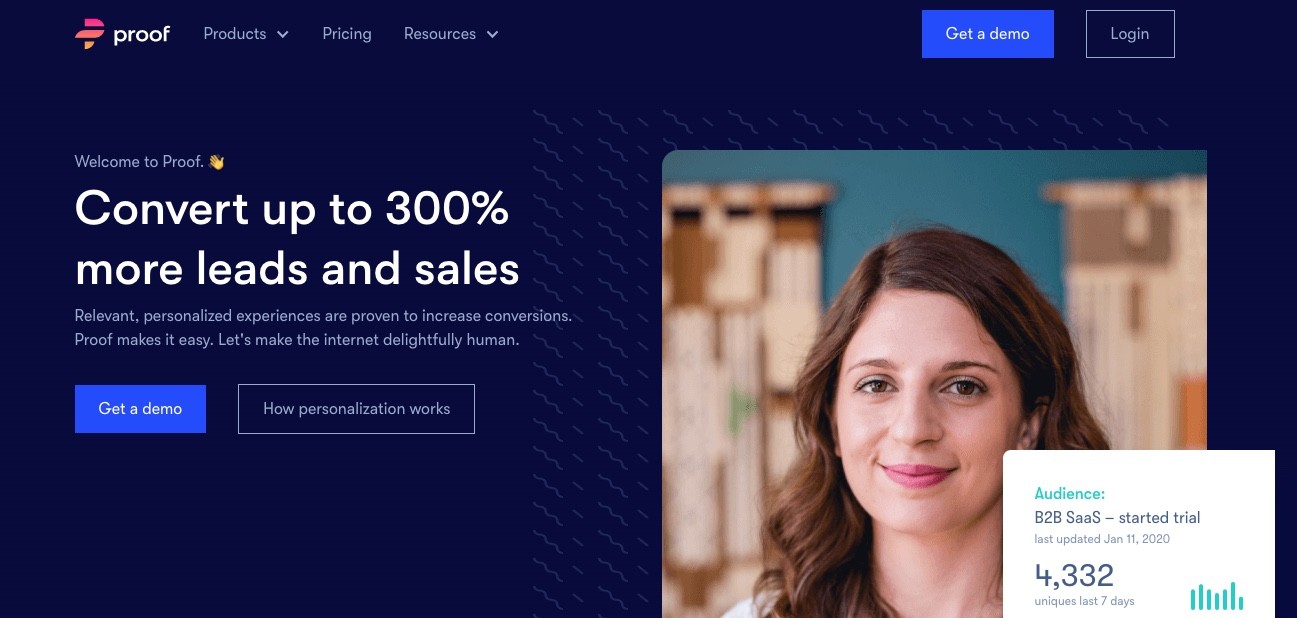 The proof is all about increasing your conversion rate. It uses social proof to give your brand a human appeal that can go a long way into making your prospects trust you even more.
Your leads are updated in real-time about your business and other customers interacting with your brand. This is meant to help them know who to consult in case they have any hanging questions about your brand or products or services.
All this is done to boost your online credibility and save you the money that you could have otherwise wasted on advertising. It also works as an effective strategy to convert the majority of your leads to customers.
Billed as the only conversational marketing tool of its kind, Drift goes on record as one of the most powerful lead generation tools on the list.
First, it's for featuring a live chat function that your site's visitors can click on to chat directly with you or any delegated member of your sales team. The tool also allows you to set up a lead bot that will be acting as your personal assistant on site.
This lead bot can qualify your site's visitors, book meetings, and even identify which one of your sales reps is indisposed or better suited to speak with a lead.
Drift has a free option that you can take advantage of today and enjoy some of its features. However, for their team option, their pricing plan starts at $400 a month.
The Final Thoughts
Before choosing any tool, you might want to first go over your budget, goals, size, and other factors that play right into your lead generation process.
A good number of these tools have free trials. Here's your chance to test them out first before you can go ahead and invest your hard-earned cash with any of them.
By equipping yourself or your marketing team with the right set of lead generation tools, what you're doing is setting your business up for nothing but blown up sales and better conversion.
For more info about lead generation tools and strategies, including email marketing, social media, and so forth, don't hesitate to reach out to MediaOne Marketing for help or more clarification.