Are you prepared for a dose of motivation?
Check out these creative websites with innovative and one-of-a-kind designs that will inspire you to create your own websites that will wow your target audience.
Are you ready to be inspired by some innovative websites?
The actual issue in website design is figuring out how to come up with something completely unique that will stand out from the crowd.
Despite this, there are times when you want your readers to meet a design that is familiar to them in order to guide them through the purchasing process smooth.
Many websites, even those that use a clean or monochromatic colour palette, are following the latest trends. These types of websites are classic and reliable, and they may be pretty attractive.
However, there are situations when your reader wants something completely different. Perhaps you want to distinguish yourself from the competition or provide users with a wholly unique experience through your innovative website.
You'll find modern concept websites in the following list that will provide you with something exciting and one-of-a-kind.
Many various website aspects provide the opportunity to push the boundaries and create novel user experiences for visitors. These developers have reaped the benefits of these to create websites that are both fascinating and effective.
If it's about usability, sound, aesthetics, or something else, these innovative websites might serve as inspiration for your own one-of-a-kind design project.
A conversation with a buddy, a gaze out the window, or simply reading a book can all provide creative inspiration. But occasionally, when you've been staring at a screen for hours, you want a little assistance.
The most inventive and imaginative websites
99U is an artistic business platform from Adobe. 99U is Adobe's professional resource and yearly event, assisting creatives of all stripes to accelerate their job and make your ideas happen.
Abduzeedo is a group of individual writers who share content about design, art, and UX, as well as Photoshop and other tool tutorials.
3. Aint-Bad
Aint–Bad is an indie contemporary art publication. The collective, which was founded in Savannah, Georgia, is dedicated to promoting a progressive community of artists from across the world via web-based content, printed publications, books, and exhibits.
The goal of Aint–Bad is to encourage the collection and appreciation of contemporary art through efficient and cost-effective publications. By collaborating with artisans, designers, and organisations to promote a creative community.
Creative Boom is among the UK's premier networks for the creative industry. From painters, developers, and producers to designers, filmmakers, videographers, and cartoonists, they encourage creatives at each career stage, from exiting college to working, freelancing, or team leadership.
My Modern Met was founded in 2008 with the goal of creating a single large city that honours innovation. Their objective is to foster a good society by highlighting the best aspects of people, from the light-hearted and entertaining to the thought-provoking and instructive. Today, their website has over 8 million visitors per month who are looking for content on art, fashion, cinematography, art, economics, innovation, ecological degradation, and other topics.
Visuelle is a graphic newsfeed and digital artistic showcase.
The Design Files is by far the most renowned architecture blog in Australia. Real Australian houses, landscapes, artwork, building, handicraft, home decor, interiors, fabrics, household goods, cuisine, and more are all covered!
Colossal is a global platform for visual art and skills that explores a wide range of innovative fields. Has over 6,700 articles published by seven writers, they take pleasure in honouring the work of both young and renowned artists as part of their continued dedication to making art approachable to all.
Inspiration Grid, which started in 2011, is a digital magazine that celebrates creativeness from across the world. Your daily dose of style, creativity, graphics, language, cinematography, design, entertainment, and other related topics.
---
How to Create a Unique Website?
The six critical components for creative web design are listed below. Let them be known as theories. 
Rearrange the website while keeping usability in mind
People are trained to think in a specific way by adhering to well-established, commonly accepted thought routes. As a result, best practices in web design shaped their expectations about where they could discover what on a website. Conventional website parts constructed in traditional ways meet their expectations online.
These phenomena, in some ways, numbs their attention, and they may miss essential aspects of your message. This is when deviating from standard reasoning comes into play. Surprise and, if necessary, shock them.
Make unique connections by using lateral thinking
Lateral thinking is a creative strategy that incorporates non-obvious reasoning and the utilisation of unique linkages. This logic does not adhere to conventional step-by-step logic. And the end product might be breathtaking.
Assume you might not have to program it
Due to the restrictions of HTML, CSS, JavaScript, and other programming languages, great ideas may appear difficult to implement. A highly creative method, on the other hand, suggests leaving coding aside and letting your imagination wander in quest of the greatest website design.
Increase contrast by using black and white, bright and dark
Adding contrast to a webpage is another creative strategy for website designing that is handy to know. Contrast breaks up the dullness of colour uniformity and aids in the delivery of an innovative message.
Breakaway from a pre-defined layout and experiment with various innovative layouts
What if you decide to embark on a web design trip and deviate from a pre-defined layout?
It may appear difficult, but we're confident you'll be more than happy to use this strategy for a genuinely innovative website.
---
A 5-Step Guide to Starting a Website 
It's no surprise that roughly 5 billion people throughout the world have web access.
From smartphones to pc computers, it appears that everyone these days is connected — and if your company isn't taking place on the internet, you're losing out on a slew of prospective clients.
It is critical to building a business website, regardless of your niche or location.
You may sell items or services online, position yourself as a leading voice in your field, create new leads and sales, reach out to and interact with consumers, and offer your organisation the prominence it needs with a website.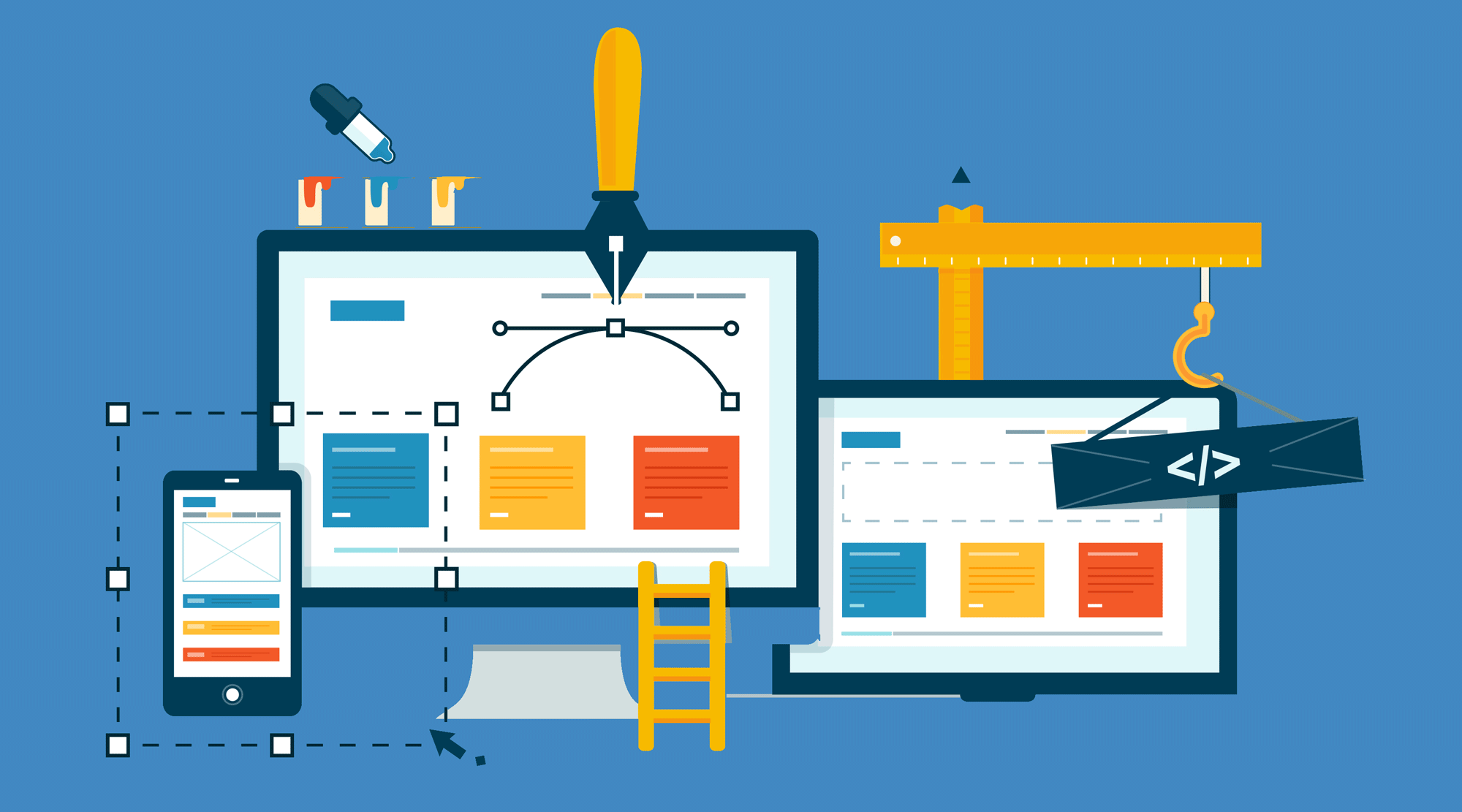 Create a website in 5 easy steps
For the rest of this article, we'll go above all you ought to know to develop a highly successful website, from setting reasonable objectives to designing a content-rich webpage that both visitors and search engines will enjoy.
We'll go through all you need to know to sell goods or services digitally.
We'll show you how to use tools to help you reach your website objectives. And we'll provide hints and best practices for making your website run as smoothly as possible.
Create a website plan.

Do It Yourself or Do It For Me when it comes to website design?

Make fantastic stuff.

You should promote and sell on your website.

Using SEO, you can get found.
Before you can get into the essentials of website development, you must first devise a strategy for success. Perhaps if you already have a well-established brick-and-mortar presence, extending that brand to the web needs some planning.
Set measurable objectives
If you want to emerge into the internet world, you must first clarify your mission. "I want to sell goods or services," or "I really want to have a website," isn't enough. Instead, ask yourself, "What do I want my webpage to do for my brand?" It might be income or monthly visits. Whatever measure you use, be sure it is consistent with your entire brand.
~ I see only my objectives; the obstacles must give away.
By Napoleon Bonaparte
When it pertains to setting objectives, don't be scared to begin small and work your way up.
Creating quantifiable, achievable goals will allow you to track the progress of your company's growth. If you want to achieve a million Facebook followers by the end of your first year, instead of declaring "I want a million followers by the end of my first year," split it down into quarters (and maybe start with a smaller number).
Are you unsure of where to begin? Here are a few things to keep in mind:
Maintain a realistic outlook on your ambitions.

Make sure that they are well defined.

Align them with the overall objective of your company.

Make sure that they are quantifiable.

Set a time restriction for each goal you want to achieve.
The goal here is not to constrain or suffocate you; in fact, there is merit in aspiring to great heights. However, if you set big goals before you even have the infrastructure to reach them, you run the risk of depleting your team's morale, which will only reduce their productivity. 
And keep in mind that you're creating this website to expose your company to billions of internet consumers. It is much easier to engage with your target market if you have clearly defined your objectives ahead of time.
Determine who your target audience is
It is not feasible to cater to the four billion online consumers, no matter how enticing the idea may sound.
Because each of those four billion users is a unique individual with a wide range of preferences, it's best to focus your marketing efforts on those who closely correspond with your company's speciality in the marketplace.
It is critical to be as specific as possible with your internet presence to better interact with prospective customers.
What type of website are you constructing? Would you want to be amusing or severe in your presentation?
Knowing your target audience and adapting your language to meet their needs will give you a higher chance of convincing them to take action – whether that's purchasing, subscribing, promoting, or whichever your targeted result may be.
Pique the interest of your target audience
Consider the following scenario: you want to launch a website to sell handmade keychains featuring funny pictures and amusing slogans.
With regard to your items, how are you planning to appeal to your existing clients as well as potential new customers? When attempting to describe your amusing logos, you are unlikely to rely on dry text. 
Determine who your target market audience is
Make sure to fill out the following details to gain a better understanding of who your intended audience is:
Age and gender

hobbies

Location

Behavioural characteristic

Occupation
With this mix of statistical and profiling data, it is possible to define your target audience more precisely and adapt content and generate growth to make consumers' actions (such as purchasing, sharing, and subscribing) more convenient for them.
Choose a domain name for your website
Choosing a domain name is a serious decision that should not be taken carelessly.
When launching a new business or expanding an existing one, one thing remains constant: your domain name must accurately reflect your business's identity and brand.
And, given the fact that there are about four billion websites currently operating on the internet, obtaining the ideal domain name may prove to be a challenging task.
If you're launching an eCommerce website, you should consider using a domain name that ends in .shop or .store. Above all, a good domain name should accomplish the following tasks for your business
Make sure your website accurately represents who you are and what you do.

Make an effort to capture the interest of your visitors.
Isn't it straightforward? Here are some pointers to consider while selecting the ideal domain name for your website.
---
10 Pointers For Selecting The Ideal Domain Name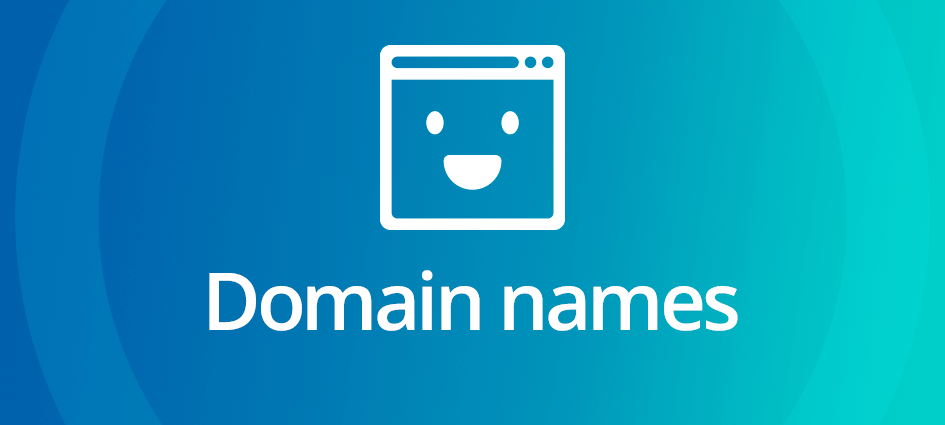 Make typing as simple as possible. There's nothing worse than having your clients go to the wrong section because you used a silent "T" in your company's name. 
Keep it to a minimum. Give your brand name as easy and short as possible but not too simple.
Make use of keywords. If at all possible, incorporate the product or service that you provide.
Concentrate your efforts on a certain area. Consider how you may make use of your geographic position to your benefit.
Numbers and hyphens should be avoided. Don't make folks fight to find you because these keys aren't entered as often as the alphabetic letters.
Make a lasting impression. It's a good thing to stand out amongst the crowd.
It's worth looking into. Before choosing a name, run it by your relatives and friends to see if it's a good match for you.
Make use of a domain extension that is appropriate. Don't get caught up in the.com mentality.
Protect and grow your company's brand. Consider registering various variations of your trademark to better protect your brand.
Take action immediately. Every day, new domains are registered; if you wait too long, yours may be taken by another person or entity.
So now that you've established your goals, determined your audience, and selected a domain name, it's time to create. Almost. Before you pick up the design tools and start a website, do some recon.
An excellent place to start is by looking at your competitors' websites. Pay attention to:
The fonts and colours appeal to you.

The layout and overall feel of the site.

The use of videos, images, and other graphics.

The number of pages present.

The amount of copy or text on each page.

Whether or not it's easy to navigate.

Whether or not it's optimized for mobile devices.
Do these sites feel clunky or clean?
Will the end-user be able to navigate easily through the site so they can perform the desired action?
Overall, your goal is to note what works and what doesn't so you can make educated design decisions moving forward.
Please make a list of your favourite design elements and keep them close at hand, so you're ready to move to the next step.
Remember: Trends change rapidly. Be prepared to revisit your site every few years to ensure it's on par with industry standards.
---
Here's a simple list of requirements:
Make A Plan For Your Webpage
Let's go over the first few steps you took to get your website up and running:
Make a list of your business objectives.

Determine who your target audience is.

Make a list of potential domain names.

Look for and register a domain name.

Ideas for design research should be conducted.

Create a list of your favourite items for future reference.
How will you design your webpage? Will you do it yourself, or will you hire a professional?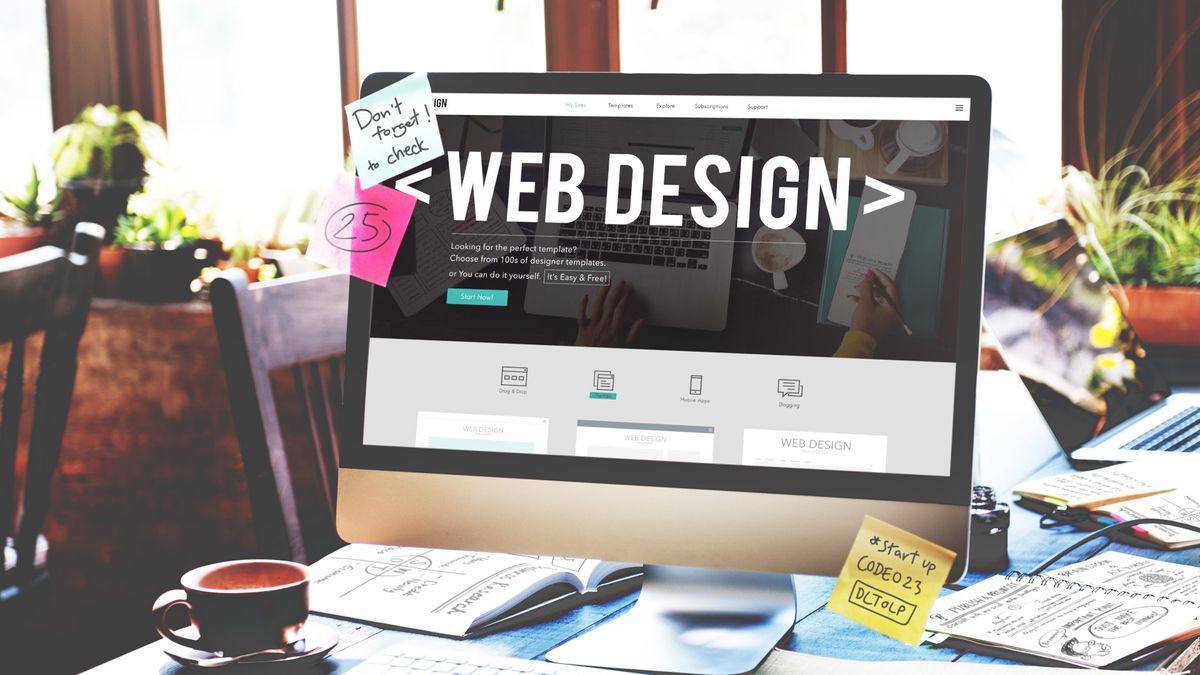 So, you've come to terms with the fact that developing a website design is critical, and you've mastered the foundations of website design and development.  
The great news is that you do have choices. You have the option of creating a website yourself (do it yourself) or hiring an expert to do it for you (Do It For Me).
But, before we consider the advantages and disadvantages of each of these options, let's speak about the backbone of your website: you're hosting.
Take a look at your available hosting options. Consider your website to be similar to a residence. 
When it comes to website performance, whether you create it yourself or employ a professional to do it for you, a robust hosting platform is vital.
Whether you choose a straightforward DIY page builder or a Content Management System (CMS) such as WordPress, the hosting infrastructure behind the scenes must be up to par.
---
Some Factors To Think About When Choosing A Web Hosting Plan Are As Follows:
Even if your site is geared for speed, your server's uptime may have an impact on the page load and usability of your site. Pay great attention to the warranties and assurances that each organisation provides.
That crucial time away from the internet could hurt your business. Look for a service provider who offers round-the-clock assistance.
Storage requirements are defined mainly by the kind of site you intend to construct.
Are you a videographer in need of a place to showcase your work on the internet? If this is the case, the photographs will take up a significant amount of space.
While some storage facilities claim to provide "infinite" space, it is essential to read the tiny print.
Bandwidth and storage are intertwined concepts. The larger your website is, the more data you'll have to transfer to users when they first arrive, and the more capacity you'll need to support it.
Isn't it true that we all want a lot of traffic? Right. Make sure that your web hosting firm is capable of handling the anticipated volume of visits. The very last thing you would like for your website to experience is a spike in traffic only to see it crash.
Being hacked is no laughing matter. Malware and viruses have the potential to cause significant damage to your online reputation.
Search for hosting services that include some level of protection or for organisations who provide online security as an optional add-on to their packages.
Unforeseen complications occur consistently. If anything, wrong happens with your website, you can restore it from a backup using your saved information.
P

roduce outstanding content
It doesn't matter whether you want viewers to subscribe to a newsletter, make a purchase, post content on social media, or anything in between; you must deliver content that motivates them to take action.
Words that are carefully chosen and coupled with visually appealing visuals can make all the impression. That is how you create your story to stand out on the internet.
Even if you don't consider yourself a talented writer, you can create excellent content that speaks directly to your company and its branding. That text can be as straightforward as:
Explaining how you got your business off the ground.

A photograph or footage of you or your squad in action would be appreciated.

The processes that go into creating your products.

Your services are described excitingly.

Give a real-life example of how your goods or services have helped a real-world consumer.
---
It is all up to you. To get started, you only require content for five basic web pages.
 Five Basic Web Pages
 1. Home. This is your primary platform, and it ought to impress visitors right from the beginning. Create content that entices visitors to continue their exploration and motivates them to take action.
2. A bit of your business. No other page on your website is more appropriate for telling your company's narrative than the About Us page. To showcase your customers the individuals behind the brand, share your story of how you first got started.
3. Products/services. The reason you're launching a website is the meat and potatoes of it. It's essential to keep in mind that images, as much as content, help to tell stories. Make sure that any product photographs you use are eye-catching.
4. Testimonials. Visitors must realise that your products and brand can be relied upon to make a purchase. Testimonials can be used to communicate the customer's point of view about your company.
5. Please get in touch with your brand. Provide a mechanism for your visitors to get in touch with you. Show readers that you are accessible, that you will respond to their queries immediately, and that you are more than a product to inspire trust.
---
Create Your Own Online Content By Yourself
Finally, we get to the fascinating part: creating your own web content! Don't be concerned!
You are the only one who understands your company's operations. You understand your tale, you have a distinct voice, and you can inspire confidence in buyers, despite your prior experience.
Content creation doesn't have to be tough, and we've put up a few pointers to get you started on the right foot.
Audience.

Knowing what kind of website visitors, you wish to engage with is essential for developing relevant content. Make a list of those you want to reach out to if you haven't already. Establish a priority list for your content based on their specific requirements. Make sure that your material describes what you offer and why you are a better alternative than your competition.

Voice.

Once you've identified your target demographic, you can customise your tone to reflect your brand and your clients' needs. For example, you wouldn't manage a law firm's website and use light-hearted language to explain divorce proceedings. If you're selling humorous children's T-shirts, you won't use formal language to describe your merchandise. If you remain faithful to your brand, everything else will quickly fall into place.

Layout

. Do you get a headache when you read a long block of text on a screen? Mine certainly do. In addition to the text itself, the design of your information is also significant. Organise your material in a visually appealing manner by using photos, white space, lists, and headers to spread out your content.
Have a good time! It's the most crucial phase – enjoy yourself while you're writing! Don't be scared to experiment with several approaches and choose the one that best serves your clients' needs and wants.
Pro tip: After you've finished writing your online material, get it reviewed by someone unfamiliar with it. Even if you're creating a comical website, you
---
Sell Your Products Online
Whether you currently have a brick-and-mortar store or you're just getting started in the e-commerce world with a new venture, selling items or services online is a terrific way to reach new clients and grow your brand.
If you want to sell your products online, you don't have to depend on foot traffic, and there are numerous ways to attract buyers via your virtual door.
Your consumer base has suddenly grown to include people from all around the world.
You may not want to target everyone on the internet (you'll surely want to keep your business niche in mind), but you will want to include specific components on your eCommerce website to attract and keep clients.
---
Utilise Seo To Increase Your Visibility
As soon as you've created a website, you'll need to put in the effort to make your business visible in the highly competitive internet marketplace.
It is at this point that search engines such as Google and Internet explorer come into play.
If you want to be found online, it is not enough to merely have a website; you must also implement the fundamental concepts of search engine optimization (SEO) into your website to be found.
Maintain a high level of content management, and you'll be halfway on your journey to developing a website that draws visitors.