Try searching for A/B Testing tools, and you'll be overwhelmed with options.
However, before you get all too excited and jump on the first option that pops up, take a step back, and evaluate the tool. What makes you think it's the right tool for your business?
The internet is filled with all sorts of marketing rhetoric, and it can sometimes prove to be a little problematic to wade through it all and identify that one solution that you can count on. A/B Testing tools are no exception when it comes to this.
When you think about it, the internet is nothing more than an echo-chamber of the same over-regurgitated pieces of content. Someone makes an original post about something, and the whole internet echoes it.
That's the path we try to steer clear of at MediaOne Marketing. About this post, we had to consult with our CRO specialists for their take on this before we could go ahead and compile a comprehensive list of the best A/B Testing tools on the market today.
We'll not be digging all the dirt on each tool, but giving a shallow review on the list of tools that any CRO expert worth their salt would have no second thoughts throwing in a positive word for.
Now without further ado, let's dive straight in and set things in motion:
Best A/B Split Testing Tools to Try out Today
Google Analytics and Google Optimise
This is a free tool — and make no mistake, it's as good as any other A/B testing tool on the list.
Both of these tools are owned and managed by Google (as the name suggest), and they're designed to help you with data collection and A/B testing. And they do feature almost everything you'll ever need to conduct an effective A/B testing.
Any business regardless of size, has a lot to benefit from using this tool. But if you're a big enterprise brand, then you might want to consider signing up for the more advanced Google Analytics 360 suite, which comes with Optimise 360.
When it comes to features, let's just say that you can do pretty much anything with these two tools. As a point in fact, if we were to stack up these two tools against the other options on the list, these tools are by far much better in terms of capabilities.
They're even better if you can afford to hire an engineer to help you set up their advanced tracking for you.
The only downside is that there's a lot to learn about the tools before you can go ahead and use them effectively. And you'd want to note they are a bit too technical to take you through a steep learning curve. 
If someone were to describe this tool in two words, then the right words to use would be simple and affordable.
The tool is also ranked among the leading CRO platforms, and its use case stretches far beyond the bounds of A/B testing. So at no point, regardless of how big your business grows, will this tool ever lose its effectiveness.
Optimizely offers a vast range of products that you can use to optimise your web presence. But at the core, it serves as one of the most accurate A/B testing tools you'll ever come across. You even have an option to expand it using Optimizely X Personalisation for delivering the right message to the right audience segment. It even offers content recommendations and recommendations for Amazon-style products.
It's one of the most powerful A/B testing tools on the list, yet the easiest to implement. Otherwise stated, you don't need any prior development skill to give it a run.
This A/B testing tool bears an almost similar semblance as Optimizely, save for a few differences. In other words, if Optimizely was to single out its biggest rival in the game, then don't expect them to move their eyes away from VWO.
They're like the twins of A/B testing. There isn't much difference between these two CRO tools. However, their difference sets in when you narrow down to two specifics – mobile testing and user feedback.
Optimizely boasts a dedicated mobile testing tool. This feature is not found in VWO, and it's worth noting that it's not free. VWO, on the other hand, allows you to get instant feedback from your users – one feature that Optimizely doesn't have. And the best part is that they offer it at absolutely no cost.
VWO also scores it big for having one of the simplest pricing models. It also happens to feature an all-rounded structure that's straightforward and super-simple to figure out. It's the tool you'd want to choose if you're looking for the simplest solution you can find. Optmizely follows it closely; but, for some reasons, VWO still stands taller.
Adobe Target wasn't specifically designed as an A/B testing tool. It's instead an enterprising personalisation platform that offers A/B testing as a standard feature. And that's not where it all ends.
The tool also offers mobile app optimisation, automated personalisation, and recommendations based on your customers' behaviour and data.
Better yet, Adobe Target has a three-step experimentation process that guides you through everything you need to know about using the tools. For instance, you'll be directed on how to target your audience segment, create your variant, and most importantly, customise both your settings and goals.
The software doesn't thrive on visual appeal. Neither is it that straightforward when compared to VWO and Optimizely. But it does flaunt self-learning algorithms that make it a better choice of A/B testing tool for enterprise brands.
Evergage is powered by machine learning, and its use stretches far beyond A/B testing. It's the tool you choose if you're not willing to take any chances with user experience. In other words, this software has everything you need to create a flawless user experience, based on the data you're getting and, above all, user behaviour.
Evergage features a series of tools that equip you with everything you need to create unique user experiences, across platforms, addressing the different needs and expectations your users have. It bears repeating that it relies on machine learning to track user actions, crunch vital data, and for automating optimisation.
A/B testing comes as an extra feature – and it's worth mentioning that it's super-powerful. To sum it up, Evergage is one of the most advancement personalisation, optimisation, and experimentation tools you'll ever come across online. It's upon you to decide on what you're going to do with all those features.
This is another great A/B testing tool that's reasonably priced and simple to use. It's one of the simplest conversion optimisation tools around. And as you could have guessed (from the name definitely), its primary use is A/B testing.
As far as A/B testing goes, this software can give the best tool on this list a run for its money. It also does come with a list of other features including page flow reports, heat maps, and basic personalisation.
For A/B testing, the software features the standard A/B split and multivariate options for testing. It also comes with an interesting testing feature, which allows you to play around with the changes happening across multiple pages.
It goes without mentioning that the software also features a drag and drop editor that makes it even more fun to work with. Compared to other A/B testing tools, A/B Tasty's editor is no ordinary editor. It can work without interfering with your workflow in any way.
Every single tool we've mentioned here does an admirable A/B testing job. But they all come a bit short when it comes to testing the finer details of a web page. And that's exactly where Leadformly fills the gap.
This rings even truer where web forms are concerned. Most of the A/B testing tools you're likely to find on the market don't provide in-depth insight on the information you need. For instance, they don't pinpoint the exact fields that are making your users abandon your web forms and the reasons behind their action.
Leadformly happens to be among the few tools that seem to provide the much-needed answer for this. The tool even goes a step further to offer an in-depth analysis of your pages and web forms so you can max out the conversion that's happening at different stages.
You don't need to be reminded how important forms are in conversion. So whenever you're planning on creating any web form, you'd want to make sure that optimisation is part of the process.  In other words, you need Leadformly to help you analyse the forms and direct you on the best possible way forward.
Unbounce is one of the most popular landing page builders on the market today. It's also a great A/B testing tool you might want to consider.
After creating a landing page with Unbounce, the next thing you'd want to do is to use the same platform to test it out. Read this bearing in mind that Unbounce is not the only landing page builders that come with the A/B testing feature.
If anything, a great majority of the page builders that you're likely to come across will be offering the same service. However, for unbounce, they try to make A/B testing a whole lot easier, and that's the reason it's ranked among the best A/B testing page builders on the market today.
Questions to Ask When Comparing and Selecting A/B Testing Tools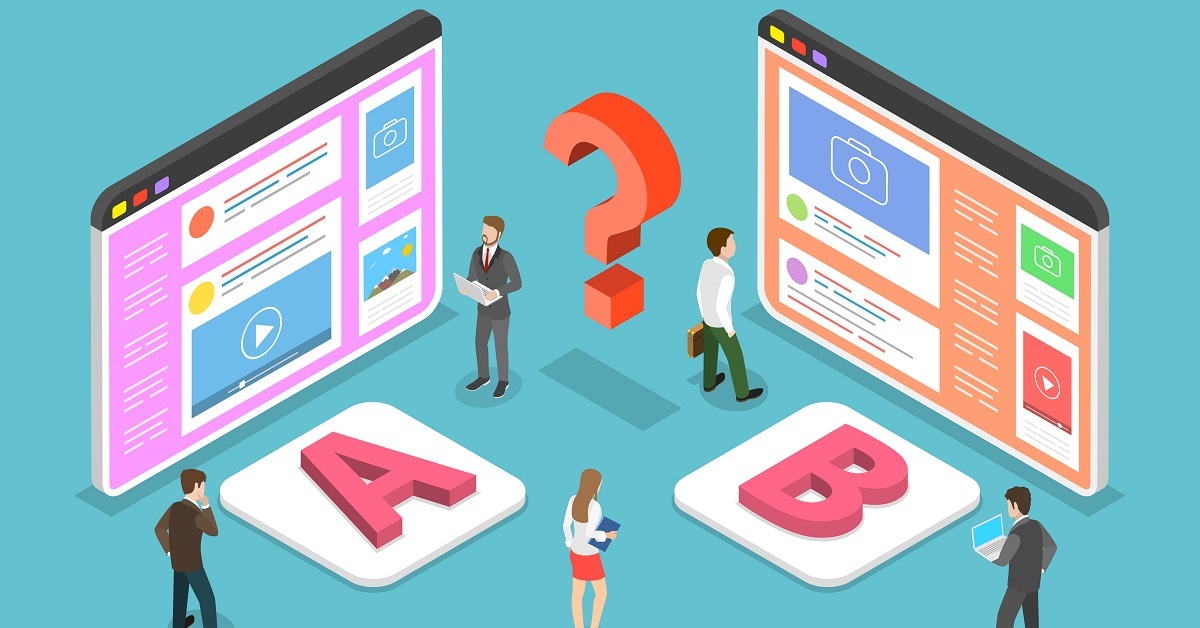 The above nine A/B testing tools will enable you to monitor your marketing campaigns' performance accurately. Compare and contrast the features to know which tool suits your brand best. For now, let's dive in and look at essential questions you should ask yourself when comparing and selecting A/B testing tools.
The tools come with an interface that allows users to change the test settings and generate reports. Check whether front-end development or programming skills are required to run the tool. 
Some of the tools are complex and require specific skills and expertise. Training your team to work with such tools can be a tall order, especially if you're on a tight budget. Go for an A/B tool that doesn't have such requirements. 
A tool that does not require coding expertise to edit the landing pages is perfect. There is no shortage of tools with WYSIWYG (what you see is what you get) page editing tool that anyone conversant with basic website design skills can use to edit pages on a fly.
Top-level A/B testing tools require users to have a certain degree of statistical analytical skills. However, some are so complex that even professional statisticians struggle to input data and generate reports.
Cushion yourself from the struggle of wading through vast chunks of data by choosing an A/B testing tool with an in-built statistical analysis feature. Such a tool will do all the heavy lifting and present easy to interpret reports as well as recommendations that you can apply on your website and marketing campaigns. 
The point is to make sure that the tool you select matches the skills set of your team. 
Does it offer support? If YES, to what extent?
When purchasing software online, it's imperative to check the developers' level of support to customers. That way, you will know you have a standby team to help you resolve issues that may arise when analysing data.
Know the extent of the support or the amount of assistance the team expects. Different companies provide customer support via different mediums, namely:
Live support via a dedicated telephone number

Automated support via pre-recorded messages

Live chat via a chatbot or live chat feature on the website or software

Email support

Documentation via resources posted online
Think about the different challenges that may arise when doing A/B tests and the kind of support you will require. Can most of the anticipated challenges be resolved via automated pre-recorded messages, or do you need to chat with the support team via live chat?
Beware of companies that use the term "dedicated support" to trick clients that the support team is extensively trained on using the tool. In most cases, the support team is not highly trained and often relies on the developers' documents. They will copy-paste answers depending on the question you ask.
Take the time to gauge the quality of support offered to get value for money. Consult other clients who have used the tool to get a clear perspective. 
What are the technical resources required to run the software?
We have discussed the need to confirm that your team has the skills required to use the A/B testing tool. The next thing you should consider is the technical requirements.
Is the software easy to install, or will you delegate the task to the IT department? 
The phrase "more features" often means "harder to use" or advanced options that require specialised skills and expertise. 
Time is one of the most critical and limited resources at your disposal as an online business owner. Your main objective is to use the A/B testing software to streamline your operations and get maximum ROI.
Therefore, if it takes your digital marketing team or any other team hours to master and complete tasks, then that tool is unsuitable for your brand.
Consider the complexity of the tool before paying for it to avoid regrets down the road. If it's too complex, you will end up investing in additional resources to integrate the software into your routine. Strive to reduce the learning curve as much as possible from the first stage of optimising the software to benefit fully from its features and capabilities.
What's the amount of data required to run an A/B test?
This question will help you know the amount of data you need to run an A/B test using the tool at your disposal. There are specific tools that require websites to have a minimum amount of traffic to generate reports. 
The tool must have enough statistical data to generate accurate reports and make recommendations. If not, you will end up with skewed results that won't be effective in helping you make the right decision.
So, check the minimum volume of traffic or sales that each A/B testing tool on your list requires to make the right decision. It will not be easy to do a feasible A/B test if your website receives less than 5,000 unique visitors per month.
How long does the software take to complete tests, and how often should the tests be done?
There are two main approaches to A/B testing.
The forensic method

The fast-food approach
The fast-food approach is the most common even though it is ineffective in helping brands identify long-term solutions to their problems. Like fast foods in real life, it usually entails the application of under-cooked theories or unverified data that is hastily tabulated and clustered specifically for the test to be completed.
The forensic approach is more reliable as it deeply analysis the data to generate reports. Unlike the fast-food approach, this method takes more time.
The process of testing a website or research data involves multiple stages. Your team may have to spend several hours organising the data before running the A/B test, as your hypothesis must be based on solid data and not mere assumptions.
After completing the initial research, the subsequent phases are:
Data analysis:

Analysis is done on the data collected from the analytics platforms.

Customer journey analysis

is done using surveys, website heat maps, and statistics.

Customer segmentation:

Done based on how the visitors interact with your website.

Heuristic analysis:

It's based on cognitive biases established earlier.

Basic implementation:

Changes that can be completed in just a few minutes.

Complex implementations:

Changes that require the specialised skills of a web admin or website developer.

Management:

The number and type of management processes depend on the volume of data.
Each phase requires some skill set and time commitment. Ensure that the resources, including time, are available before settling on a particular tool.
Will the software affect my website load time?
Website load time has a direct impact on its user experience and performance. If it's slow, the bounce rate will skyrocket, and the conversion rate will be low. Before installing an A/B testing tool, consider its impact on how long your eCommerce website takes to load.
It's also important to note that slow loading websites are ranked poorly in SERPs, receive low organic traffic, and conversion rate is low. The A/B tools load newly edited pages in two ways; the client-side and server-side. 
Consider both options to know if a particular tool will affect your website speed. The server-side testing solutions such as the popular Adobe Target run faster, secure, and robust. However, they are expensive and require specialised skills to run.
On the other hand, the client-side solutions rely on JavaScript to display content based on the browser used by the website visitor. The loading delay is insignificant, and the visitor may not even notice that the page took a little longer to load than usual.
Both options have downsides, but the best A/B tools we reviewed earlier in this article have advanced features that lower the impact of testing processes on site speed.
Is there a need to contract a CRO agency?
CRO (conversion rate optimisation) agency helps businesses grow by optimising the marketing and sales funnels. 
When doing A/B tests, a lot can happen on your website, and some may take you by surprise despite having spent hours or days preparing. Even though hiring a CRO agency may seem like an expensive venture that should be avoided, we strongly recommend that you hire one.
The best CRO agency will do all the heavy lifting from installing the software to optimisation of the features to match your goals and implantation of changes on the website based on the data collected. 
The agency may also offer additional CRO training to your team to ensure that you continue to enjoy high sales even after the contract ends. Take time to compare the quality of services offered by the CRO agency and the pricing model to make the necessary plans.
What is the total cost of using the tool for the next 12 months?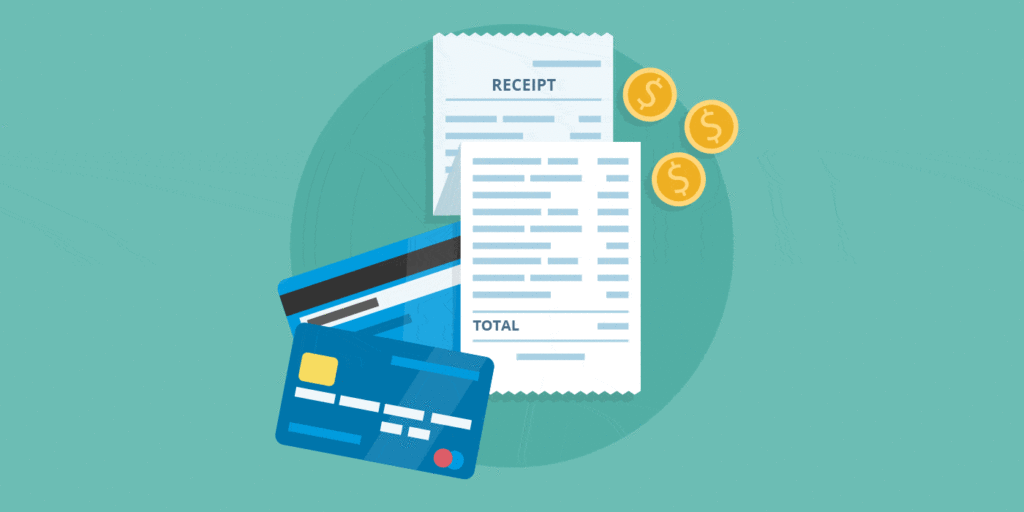 By now, you have crossed out some of the A/B testing tools on your list for one reason or another. You have a clearer idea of the kind of software you should have on your website. The next step is considering the cost of using the tool for the next 12 months.
Your list should now have less than five tools; if they are more, go back to the drawing board and delete more. Maybe you overlooked the resources required to run the software or your brand needs. Make sure that you don't take any shortcuts; they could ruin your business and force you to start the selection process again.
In addition to comparing the monthly price of using the software, you need to consider the total cost of using the tool for the next 12 months. Remember, the tests should be done continuously to impact your business significantly. So, don't assume that you will only require the tool for the next three months or so.
Some companies don't include the cost of dedicated customer support in the subscription packages. Confirm whether it's included and add it to the total cost. That way, you won't grumble about additional expenses that you hadn't included in the budget.
Here are four primary factors that you should consider when evaluating the cost of an A/B testing tool.
Exit clauses:

Committing yourself to a 12-month subscription may seem economical and sensible, but it comes at a cost. Restrictiveness and exit penalties if you decide to terminate the subscription before the 12 months are over is something you should worry about before making the final decision.

Billing or Pricing Model:

Will you be charged monthly or based on the number of A/B tests that you do? Both options are good, but the latter suits brands that don't intend to do the tests every month.

Limitations:

Is there a limit on the volume of website visitors that the software can test? Is there a limit on the number of websites it can test? How many hours of support are guaranteed per month? 
The answers to these questions will enable you to determine the feasibility of the tool. Budget accordingly to always have access to the software and support.
Which additional or complementary tools are required?
Most people overlook that A/B testing is just one piece of the puzzle. You need a host of other tools to perform a detailed CRO test. The tools include:
Survey tool for research such as

Qualaroo
The above nine questions will help you get the right A/B testing tool. That said, you shouldn't start looking for one immediately after launching your business. Wait for several months to collect enough statistical data to run a test. 
Use Google Analytics to monitor your website during the initial phases, then upgrade to the premium A/B testing tool once the business is off the ground and you have a good understanding of the market. 
The Final Thought
This list covers the best A/B testing tools for just about any need you're likely to have. This list is in no way exhaustive. For all we know, we might be adding more tools on the list in the future. But it does feature interesting choices that any CRO expert would not hesitate to give it a thumbs-up.
Talk to us and let us know if there's any A/B testing tool you feel we should have included on the list. You can find our contact details on our MediaOne Marketing's contact page. Give us a call today and, if there's anything we can almost guarantee, is that we're going to make it worthwhile.