Good to see you! If you are reading this, there is a good probability that you are the owner of a firm, a manager, or the leader of a team, and you are interested in increasing the productivity and efficiency of your organization.
Staff augmentation is one method that has seen a rise in usage over the past few years and continues to do so.
Yet, what exactly is it, and how exactly can it help your company?
In this article, we will go further into the concept of staff augmentation, discussing its many benefits as well as the ways in which it can improve the operation of your business. Relax, take a cup of coffee, and let's get this party started, shall we?
What exactly does "Staff Augmentation" mean?
Let's simply define "staff augmentation" before we delve into the many positive aspects associated with it. Staff augmentation is a versatile form of outsourcing that enables businesses to engage the services of knowledgeable individuals on a contract or project basis.
This is a terrific approach to tackle specific projects, fill talent gaps, or scale your workforce up or down based on the requirements of your company.
Let's begin by discussing the positive effects that staff augmentation can have on your company now that we have a fundamental comprehension of the concept.
Availability to a Larger Group of Potential Employees
The ability to draw from a large and varied pool of talent is one of the most major benefits that comes with utilizing staff augmentation services.
Because you are no longer constrained by physical location, you have the ability to search the entire world for the most talented individuals. This is especially helpful in situations where you require specialist abilities that are difficult to get in the immediate area.
Staff augmentation, on the other hand, enables you to draw from a significantly wider pool of experience, which means you won't have to waste time and energy trying to discover the ideal candidate for your project.
Cost Savings
When it comes to making decisions about a company's future direction, cost is almost always one of the most important considerations.
The augmentation of your staff can help you save money in a variety of different ways. To begin, you won't have to spend time and resources on an extensive recruitment procedure, which will save you both.
Second, you won't have to worry about supplying office space or equipment for your temporary workers because that will be handled by the staffing agency. In conclusion, you may steer clear of the costs connected with employee benefits, taxes, and insurance if you work with a staffing agency or a contractor because these things are normally the responsibility of the staffing agency or the contractor.
Ability to be Flexible and Grow as Needed
The world of business is in a state of perpetual change, and in order to maintain its competitive edge, your organization will need to adapt. Staff augmentation provides the flexibility and scalability that is required to adapt to shifting market conditions in a timely manner.
You have the ability to simply scale your workforce up or down dependent on the requirements of the project or the limits of the budget. Because of this, you won't have to be concerned about letting go of permanent personnel during periods of weak business or stumbling over ways to acquire additional talent when business picks up.
More Rapid Completion of Projects
We are all aware that time is money, and increasing your personnel can assist you in completing your assignments in a more expedient manner.
If you bring in highly skilled people who are also specialists in their industry, they will be able to immediately begin contributing to the success of your project and won't waste any time getting up to speed. This may be of particular use to you if you are working under stringent time constraints or if your in-house team is already operating at maximum capacity.
Promoting Creative Efforts
The introduction of fresh ideas and areas of expertise can serve as a driving force behind innovation in your company. By the utilization of staff augmentation, you have the ability to introduce new concepts and strategies into the mix, some of which your in-house team may not have explored.
You may build an innovative culture within your company by embracing these fresh points of view, which will help your company stay one step ahead of the competition.
Better Risk Management
If you're working on a project that needs specialist abilities, but your in-house team doesn't have such skills, there's a good chance that the project will fail.
Staff augmentation can help lessen this risk by enabling you to bring in qualified individuals who already possess the expertise as well as the work experience required to complete the task in an effective manner.
In addition, if you are dealing with an established employment agency, they will be able to supply you with a backup plan in the event that a contractor does not work out, which will further reduce the risk that you are taking.
The Bottom Line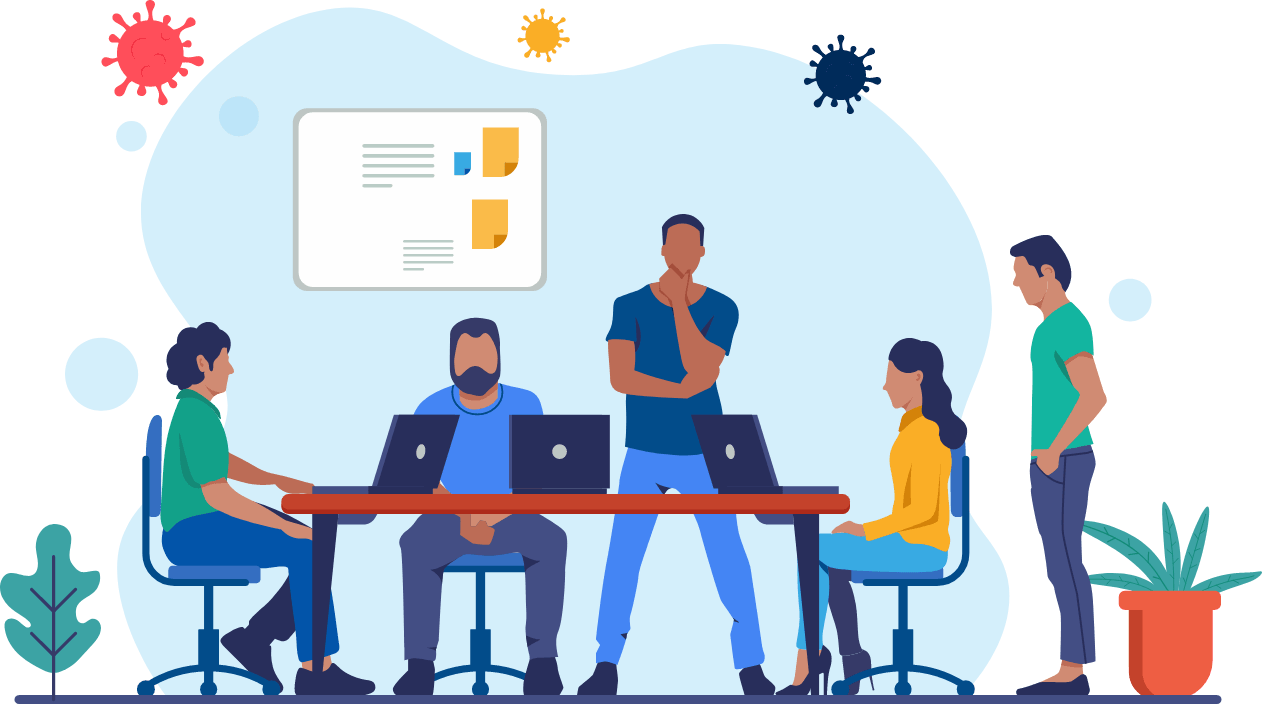 As you can see, including staff augmentation into your business strategy can result in a number of positive outcomes for your company.
Staff augmentation has the potential to be a game-changer for your firm in a number of ways, including enhanced flexibility, scalability, and innovation, as well as cost savings and access to a larger talent pool.
It makes it possible for you to quickly react to changing market conditions, finish projects more efficiently, and promote a culture of innovation that allows you to stay ahead of the competition.
It is time to consider staff augmentation as part of your plan if you want your company to grow, if you want to make the most of the resources you have available, and if you want to stay up with the always shifting terrain of the business world.
You can ensure that your company maintains its adaptability, remains competitive, and is prepared for whatever obstacles may lie ahead if you collaborate with a reputable staffing agency or leverage an extensive network of talented employees.
Keep in mind that selecting the proper partner and being transparent about your requirements and expectations is essential to the success of your staff augmentation efforts.
If you go about it in the correct way, you can take advantage of staff augmentation's myriad of advantages and help your company achieve even greater levels of success.
It is time to put your newly acquired understanding of the ways in which expanding your workforce might benefit your company to good use and begin implementing these changes.
Start by conducting an analysis of the requirements of your company, look into possible staffing partners, and get ready to seize the exciting opportunities that staff augmentation can deliver to your corporation. Have the best of luck!
The Drawbacks of Increasing Staffing Levels
In the previous part of this article, we covered the advantages of staff augmentation as well as the ways in which it may help to the success of your company.
Yet, just like any other technique, staff augmentation does come with its fair share of difficulties and potential drawbacks. In order to provide you with a comprehensive grasp of staff augmentation, we are going to delve into these problems and investigate some of the potential pitfalls that you might experience when putting this approach into action.
So, go ahead and get a drink of your choice, choose a comfortable seat, and we'll get started!
A Breakdown in the Culture and Cohesion of the Organization
There is a possibility that your company's culture will be watered down if you supplement your workforce with additional employees.
It can be difficult to keep a consistent culture and a sense of coherence when you bring in outside professionals to work with your existing in-house team. This is especially important to keep in mind in the event that the augmented staff members operate in different locations or come from a variety of cultural backgrounds.
It is essential to have open communication lines, to foster teamwork, and to make certain that the principles and culture of your organization are communicated clearly to all members of the team.
Maintaining a cohesive work atmosphere and reducing the likelihood of cultural dilution are both possible benefits of doing so.
Difficulties Presented by Onboarding and Integration
There may be some obstacles to overcome when trying to include outside workers into an existing team. It is possible that you will need to commit both time and resources to the process of onboarding and educating them so that they are familiar with your procedures, tools, and expectations.
In addition, there may be a transition phase during which your in-house team adjusts to working with the new members of the team when they come on board.
Consider building a complete onboarding plan and delegating the management of the integration process to a dedicated member of your team in order to mitigate the impact of these problems. This can assist improve the chances of success for your augmented personnel and make the working environment more conducive to collaboration.
Intellectual Property Issues and Concerns About Safety
When you hire outside workers into your company, you run the danger of putting your intellectual property (IP) and confidential information in jeopardy. This is especially relevant if your staff augmentation partner is located in a different nation, the laws and regulations of which may pertain to intellectual property in a different manner.
It is crucial to have effective data security procedures in place and to ensure that all members of the team are aware of and adhere to your security policies in order to reduce the likelihood of these hazards occurring. In addition, it is a smart move to secure your intellectual property and sensitive information by putting in place agreements that are legally binding.
Problems Associated with Management and Communication
It can be difficult to manage a team that consists of both in-house and external personnel, and this difficulty is compounded when the members of the augmented staff work remotely. It is possible for communication to become more difficult, and it may become more challenging to keep everyone on the same page and on track.
Consider introducing project management tools and communication platforms that enable collaboration and simplify communication in order to overcome these difficulties. These tools and platforms will help streamline communication. In addition, make sure that the expectations and the goals that have been set are crystal clear, and that there is a framework in place that allows for regular check-ins and reports on the progress that has been made.
A dependence on professionals from the outside
If you place an excessive amount of reliance on staff augmentation, you run the risk of developing a dependence on outside personnel, which may impede the growth and development of your in-house team.
If your employees notice that particular jobs or projects are often contracted out to third parties, they may experience feelings of devaluation and become disengaged from their work.
In order to combat this, you should make sure that the members of your in-house team have options for career advancement and skill development. They need to be encouraged to take on new tasks, and they should be given the support and resources they require in order to be successful.
Hidden Expenses
There may be costs connected with this method that are not immediately obvious, despite the fact that staff augmentation may bring cost reductions in certain sectors.
They may include costs associated with recruitment, onboarding, and training, as well as the cost of any new resources required to support the expanded personnel.
Before choosing a choice, it is important to conduct a thorough analysis of the whole cost of staff augmentation to prevent incurring any unforeseen charges. Be careful to take into account not only the hourly fee of the outside professionals but also any and all other linked costs.
The staff augmentation method is a formidable one that provides a multitude of benefits, but it is essential to be aware of the potential drawbacks associated with it.
You will be able to make educated judgments and put this approach into action in a way that makes the most of its benefits while minimizing the impact of its negatives if you take the time to understand and handle the problems that are involved with staff augmentation.
In conclusion, increasing the size of your organization's workforce through staff augmentation can be an efficient strategy for improving overall performance, expanding the capabilities of your team, and gaining access to specialized expertise.
Yet, it is imperative to approach this tactic with a balanced viewpoint, taking into consideration both the benefits and the possible drawbacks that may result from it.
You can ensure that staff augmentation works in your favor and adds to the success of your organization by doing an in-depth analysis of the requirements of your business, selecting reliable business partners, and putting in place effective management and communication procedures.
Hence, proceed with caution, consider the benefits and drawbacks, and make the choice that will be most beneficial to your company. Best of luck!